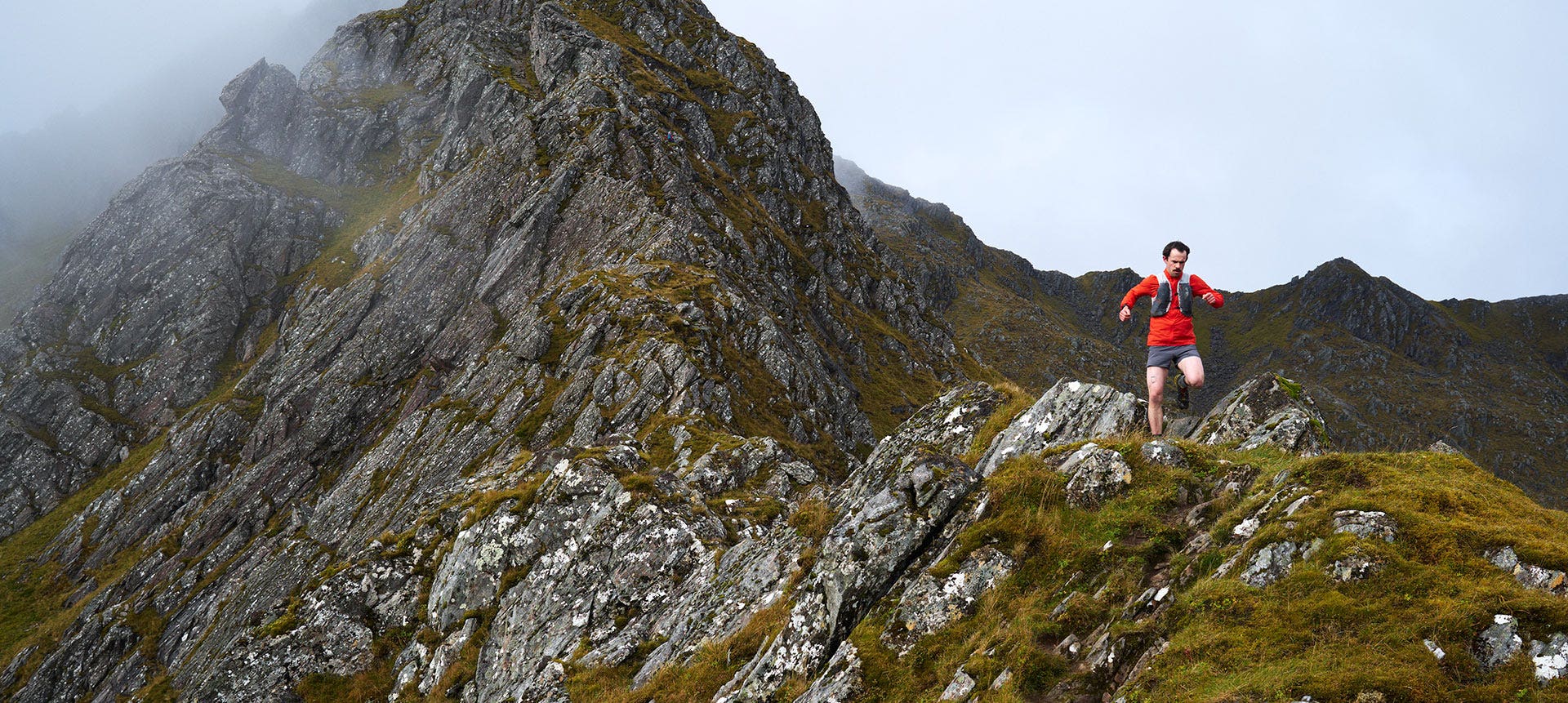 Designed with ultralight materials and no compromise on protection, our men's mountain running clothing and equipment is distilled from our most rugged mountain gear. Devoted to distance, where every gram counts, it's lightweight, packable, and perfect for long runs.
From featherlight waterproofs you barely notice you're carrying, to wind-resistant softshells offering warmth on a windswept ridge, our fell running collection is built to help you chase down your goal in any conditions. The range includes trail running shorts with stash pockets for your essentials, and hydration packs with generous storage capacities and soft flasks included, allowing you to carry water with ease.
For aspiring trail runners, dedicated ultra-runners, and those looking just looking to keep on exploring, our trail running kit is designed to adapt so you can enjoy every run, from the first stride to the last satisfied step.