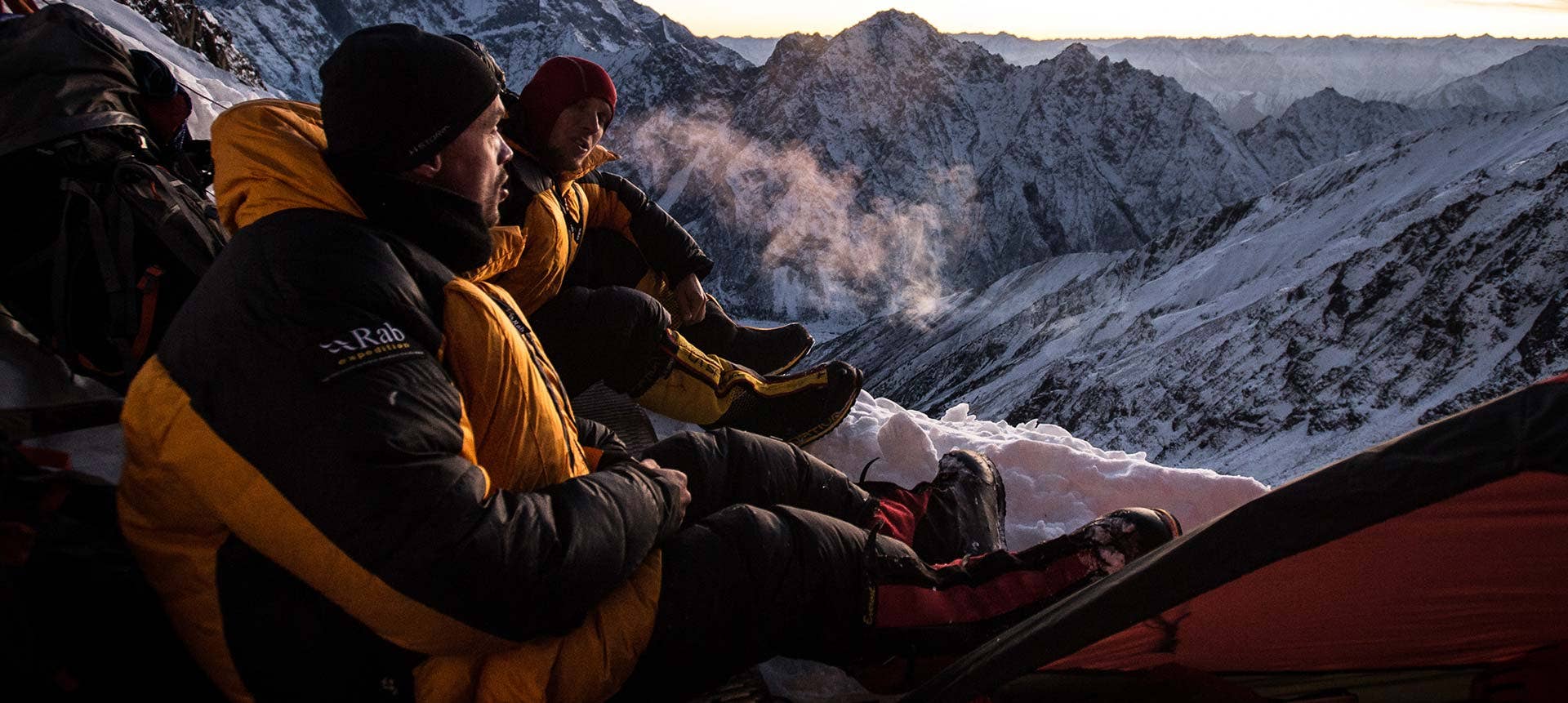 Expeditions are at the root of our brand. Our original hand sewn sleeping bags were built with ingenuity and pioneering spirit. This same ethos lies at the heart of expedition, and is now the blueprint for all our designs.
Our no-nonsense, honest, hardwearing gear, informed by our own athletes and explorers, combines cutting edge materials and responsibly sourced RDS down. From the rugged mountains of Alaska, to the vast expanse of Antarctica, this specialist equipment is for use in the world's most extreme environments.
Since the early days, when Rab returned from an expedition in Patagonia armed with the skills that would redefine the future of technical sleeping bags, our methods and designs have been developed and refined. Now decades later, equipped with knowledge that can be gained only from experience, you'll find real people behind every stitch and seam. Our expedition products are still hand filled in Derbyshire, crafted by some of the people who have been with Rab since the beginning. This is gear that's built with precision and care, created for extended use at high altitudes or in polar environments.