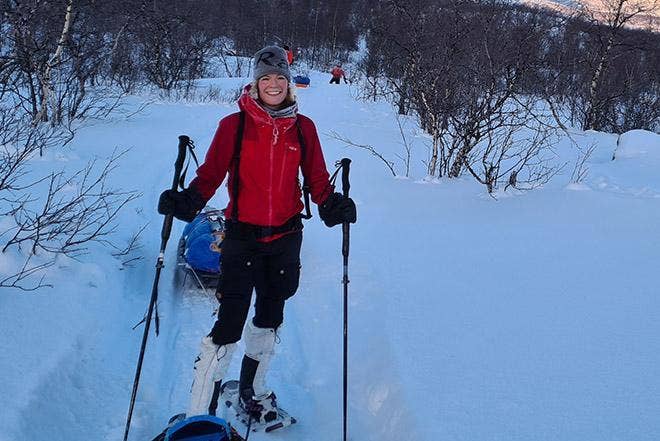 Arctic Training in Sarek
The Arctic is not for everyone. The terrain is often barren, with few places to hide from the elements. The cold bites and can be at times quite overwhelming. Storms, white-outs, avalanches, crevasses. With -26°C as our warmest night, a group of four arctic explorers and me set out to train for the worst.
How do you travel relatively safely across a glacier with skis and pulk? How do you set up an anchor in the snow and a rope system to rescue a fallen companion? How do you rescue yourself when both your partners and gear are failing? How do you keep your mittens on when trying to build complicated knots and time is ticking? And how do you keep your head straight when cold and fear are on the verge of taking over? The answer is simple: practice, practice, practice. And that is exactly what I set out to do all through this winter.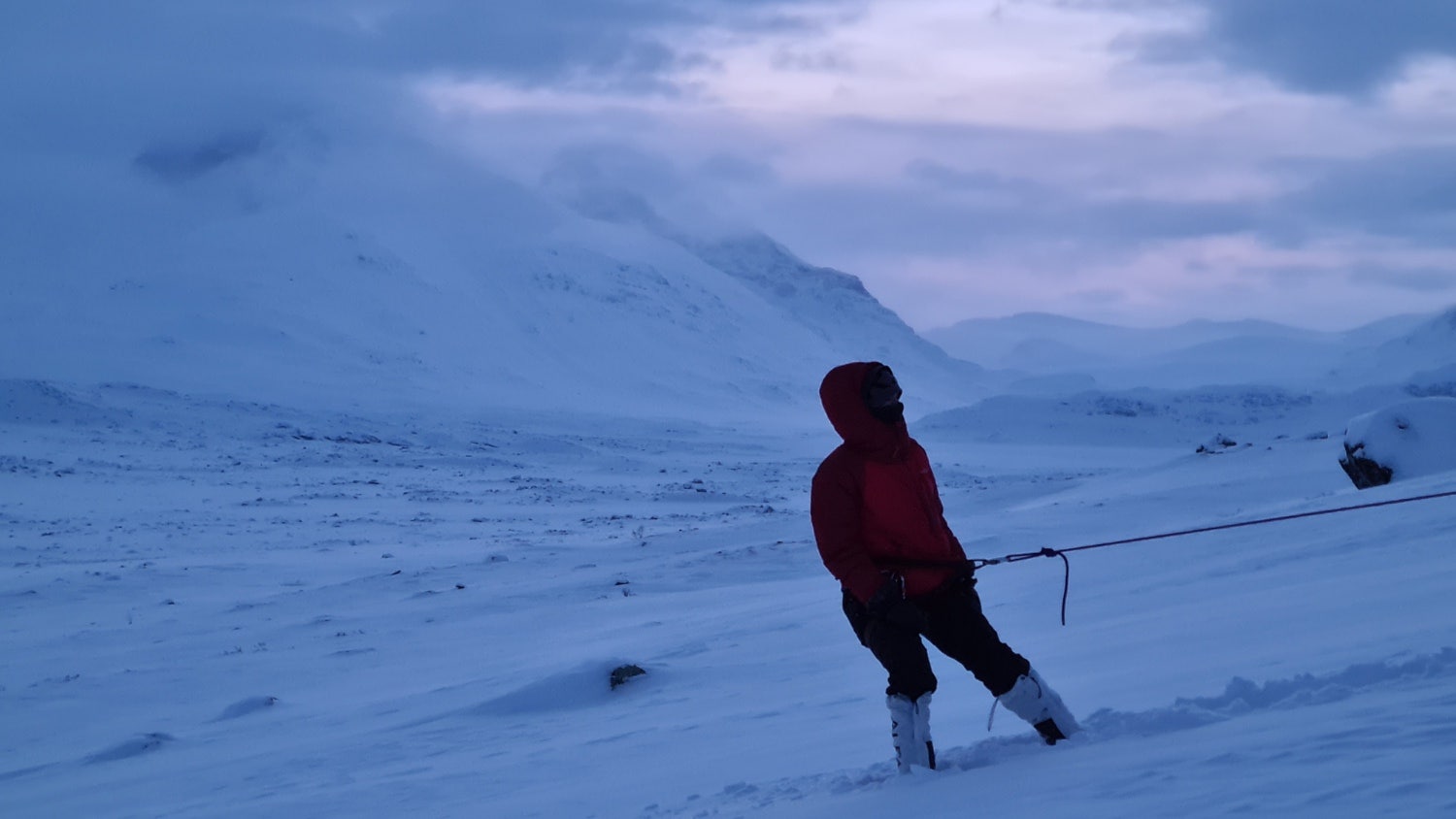 Wild, challenging and not suited for the faint-hearted, the Arctic is at the same time beautiful, magical even and sometimes truly mesmerizing. The reflection of snowflakes, haloes around the sun, the feeling of being alone in the world, the warmth of a wild animal encounter. It's especially reindeer that show themselves up here. We were lucky enough to come across a few different herds of fluffy, red-nosed winter survival champions. They are the only species of deer with hollow hairs to keep them insulated from the cold. I can only dream of such protection and my equipment partner Rab® does a fantastic job of providing me with suitable gear.
They say there is no such thing as bad weather, there is only bad clothing, and to a certain extent I would agree. But it's not just about wearing proper gear, it is also about knowing how to use it. In the Arctic you spend a lot of time layering off and on and off again and keep managing your temperature quite precisely all throughout the day. Cotton fabrics are forbidden, sweating should be prevented as much as possible, and clothing should be controlled in such a way that you always feel either 'comfortably warm' or 'comfortably cold'.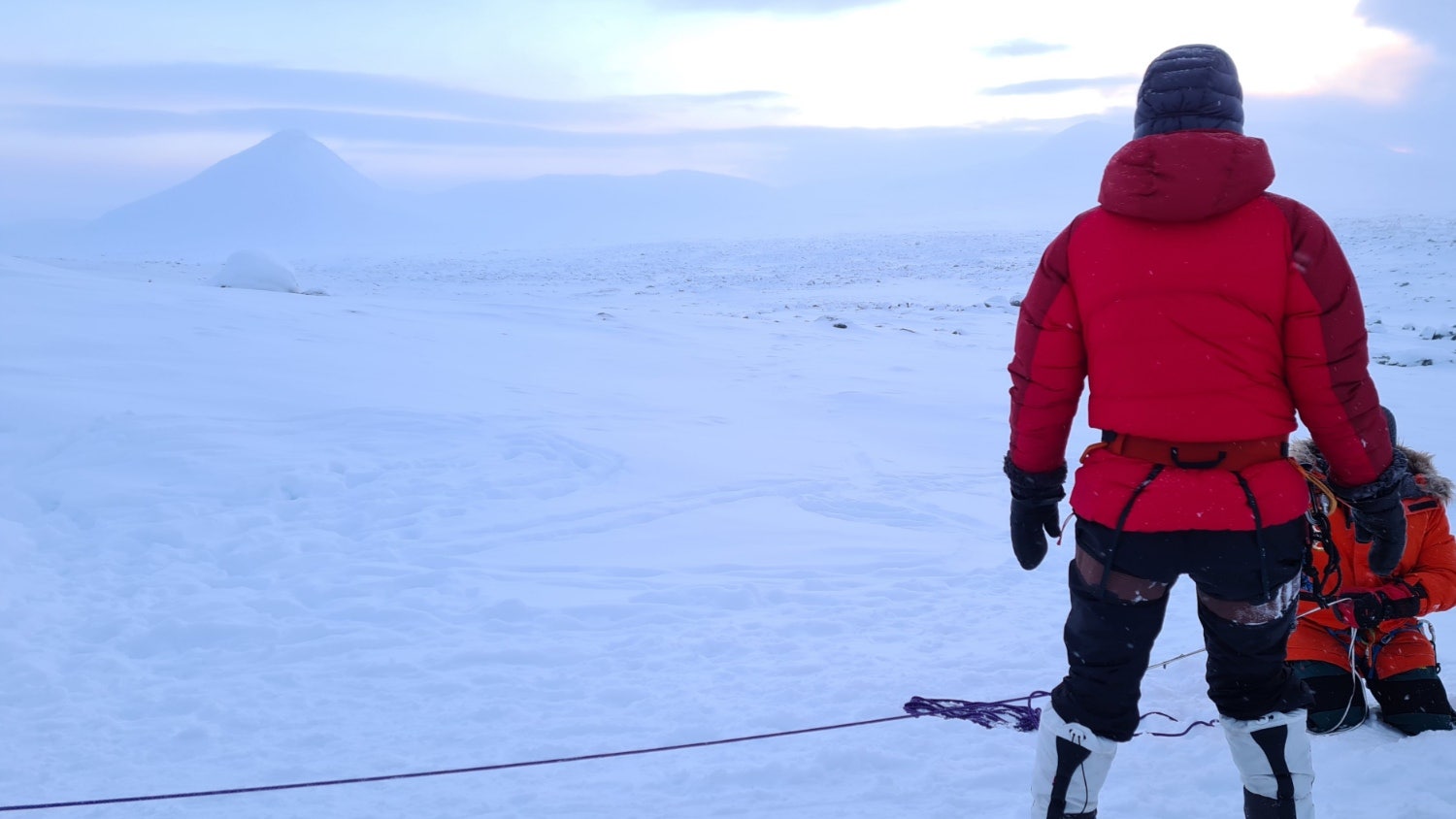 Before going to bed, a few knee bends, sit-ups or walking around for a bit helps to warm up the sleeping bag and keep you cozy through the night. Rab's expedition sleeping bags (check them out here) are the best I've come across, but as with any sleeping bag, it's a challenge to not get it wet from sweat or breathing. Slowly, day by day, the moisture builds up and when you're not in the vicinity of any place (like a hut) to dry your sleeping bag, the nights get colder and colder as you progress into your expedition.
With little room for mistakes, discipline is your best friend in the extreme cold and has saved many a life. Never drop a mitten in the snow, brush off all snow when getting into the tent, keep moving fingers and toes, never leave a zipper open, don't waste fuel or other resources etc. Though discipline is not always my strongest point in everyday life, I realize its importance when I'm out in the Arctic all too well. There's no room for winging it and only a professional attitude, sharp mind and experience coming from lots of practice will keep you warm, comfortable and at the very least: alive. Will Rogers said: "Good judgment comes from experience, and a lot of that comes from bad judgment" It's the catch 22 we'll have to deal with, but once you overcome the struggles and find yourself being semi-comfortable in a seemingly hostile environment, it all starts to come to life.
An Angelica sticking out from the snow reminds me of it being used by the Sami as an immune booster. A hole in the snow with some bird cat and wing tracks shows a Ptarmigan's bed. Crowberries, lingonberries and blueberry leftovers reveal the abundance in summer. Footprints from a fox, then snow disturbance and a few drops of blood show the scene of a hunt. Green dancing lights in the sky tell me everything is possible and even when traveling is highly restricted, nature is there and will always be there. Ready to welcome us, to challenge us and to help us re-connect to our souls. If the Arctic draws your attention: get organized. After all, "life is not a problem to be solved, but a reality to be experienced" (Søren Kierkegaard).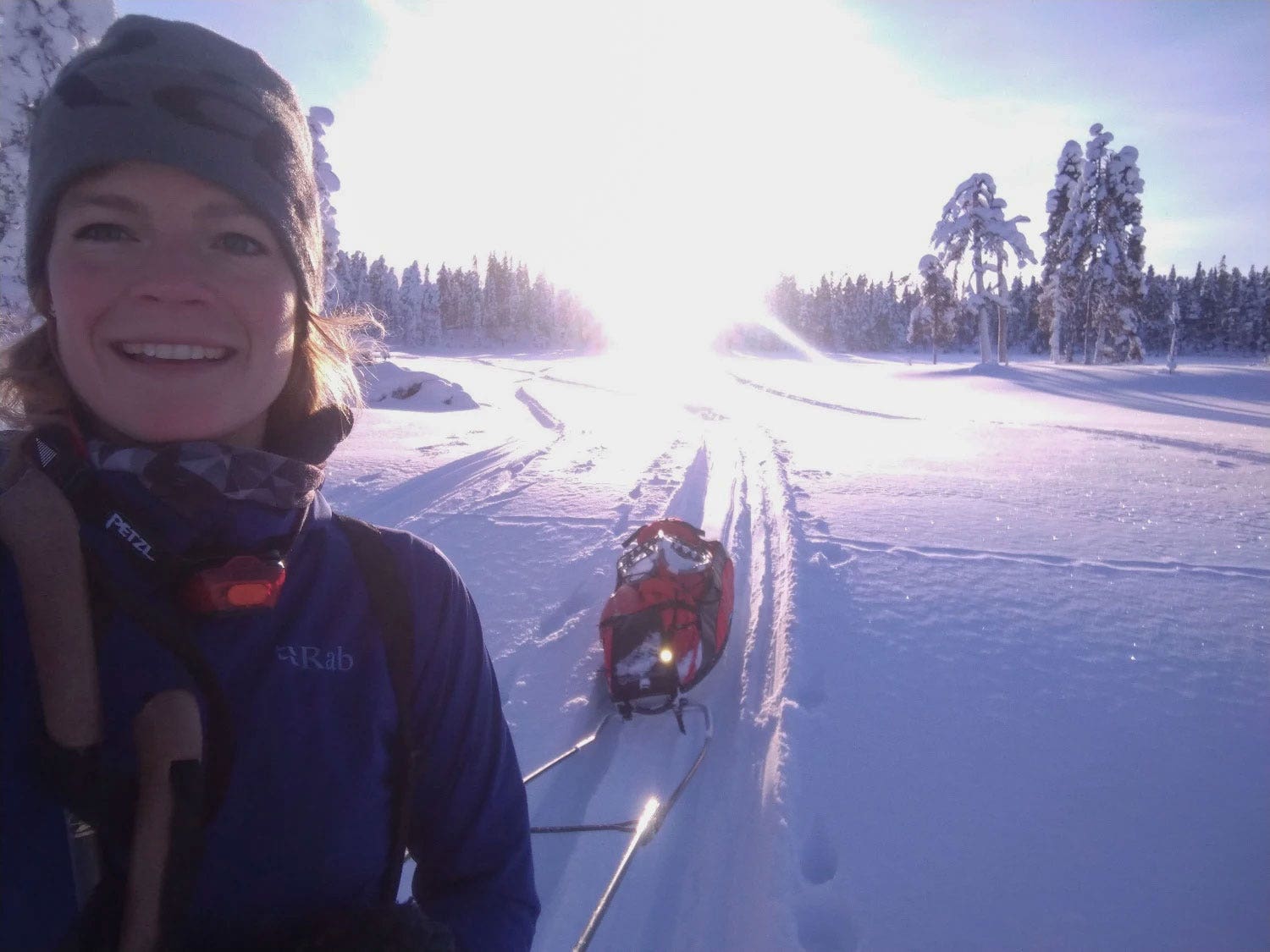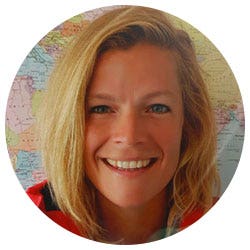 Words and images by | Tamar Valkenier
---
Tamar Valkenier is a Dutch adventuress and survival guide who aimed for going on an ice-skating expedition to Lake Baikal together with her partner Gerard Murre in spring 2021. As Covid-19 continues to affect global travels considerably, Tamar and Gerard might not be able to realize their dream this year but Tamar is already planning other projects in the remote wilderness of Northern Scandinavia. You can follow Tamar's projects and expeditions on our Basecamp blog or at www.tamarvalkenier.com or on instagram @tamarvalkenier.
Read more about Tamar here
Missed the series? Go back to Episode 1 here