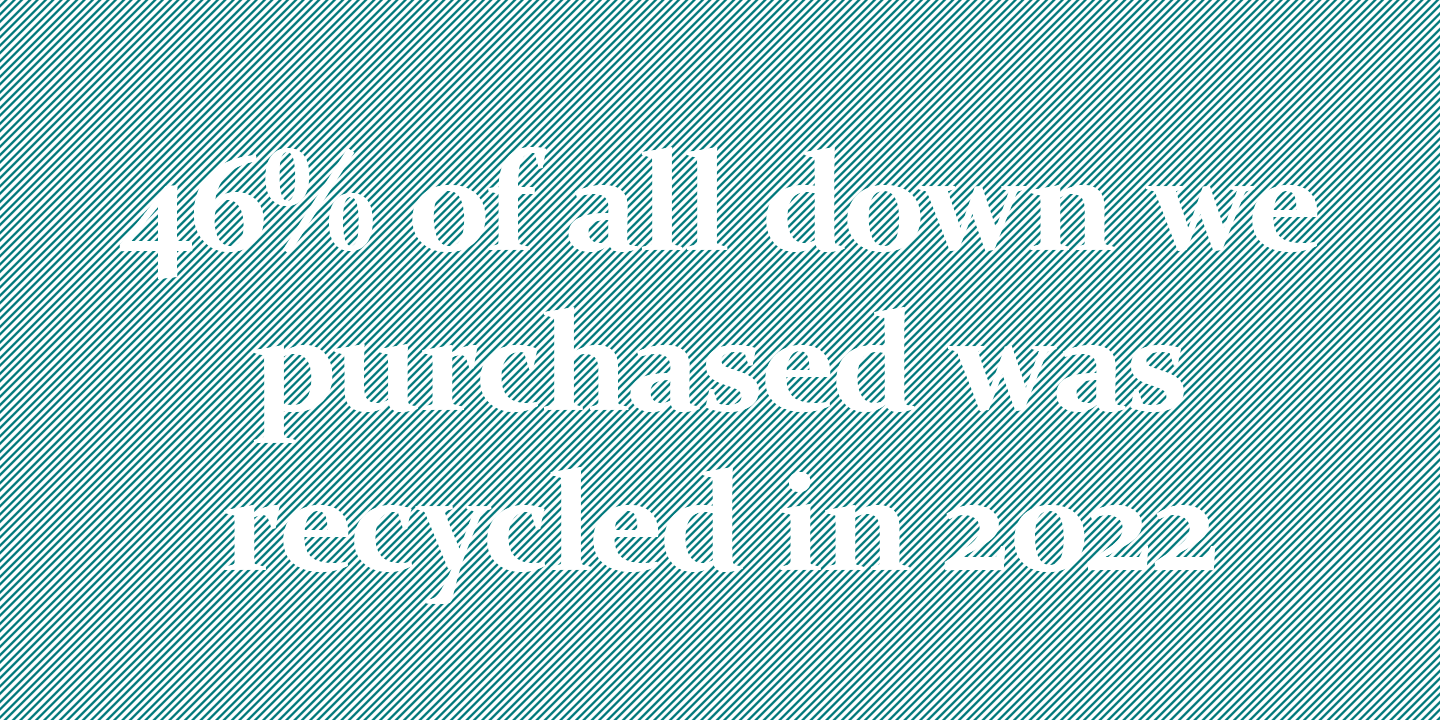 46% of all down we purchased was recycled in 2022
Responsible Down Standard
All of our virgin down is certified to the Responsible Down Standard (RDS). The RDS independently certifies down against animal welfare requirements and tracks it from the source to the final product.
☑️ Every stage is certificated from farm to final product
☑️ Respect for the animal welfare of the birds throughout their lives
☑️ Live plucking or moult-harvesting is prohibited
☑️ Force-feeding is also prohibited
Recycled Down
We use recycled down in many products. This cannot be RDS certified. We only source recycled down certified through the Global Recycled Standard (GRS), a voluntary standard for tracking and verifying the content of recycled materials.
Wool, Leather, Fur and Silk
We treat animals with respect.
Sometimes the best materials to use come from animals. We only use suppliers who source animal by-products from entities that use fair and humane animal welfare practices.
✅ Only use leather originating as a by-product from animals bred for meat production.
✅ Only source from suppliers whose processes are certified by the Leather Working Group (LWG).
✅ Never accept exotic skins or skins from wild animals.
✅ Never use wool from farms or suppliers that practise mulesing.
✅ Never use Angora or Mohair.
✅ Never use real fur.
✅ Stopped sourcing silk in 2021.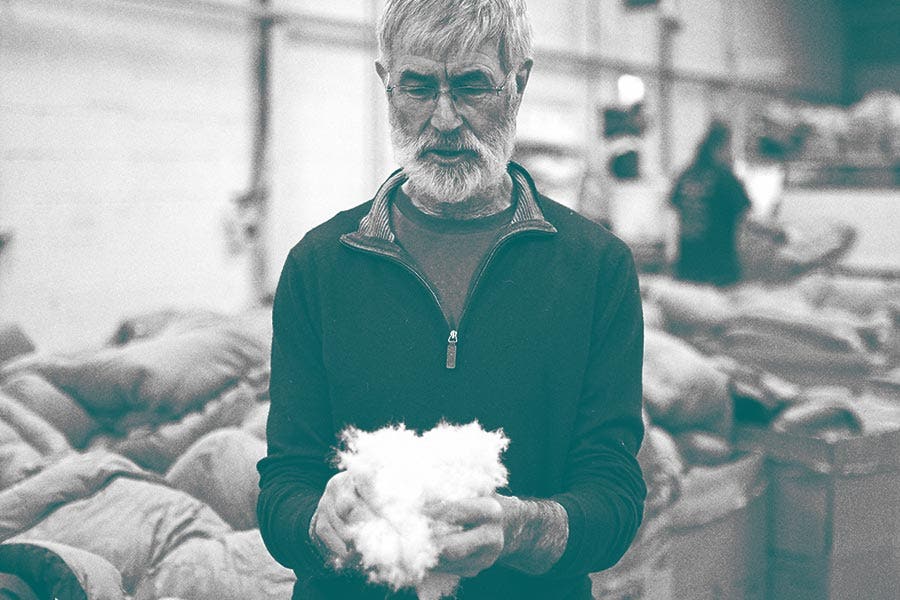 In 2021, we stopped using silk.
We're not convinced that there is a silk production method that is humane and meets animal welfare best-practice. We will sell our existing stock to avoid sending it to landfill.