We have a deep love and respect for the planet and through our business operations work to combat climate change, reduce waste and protect the environment.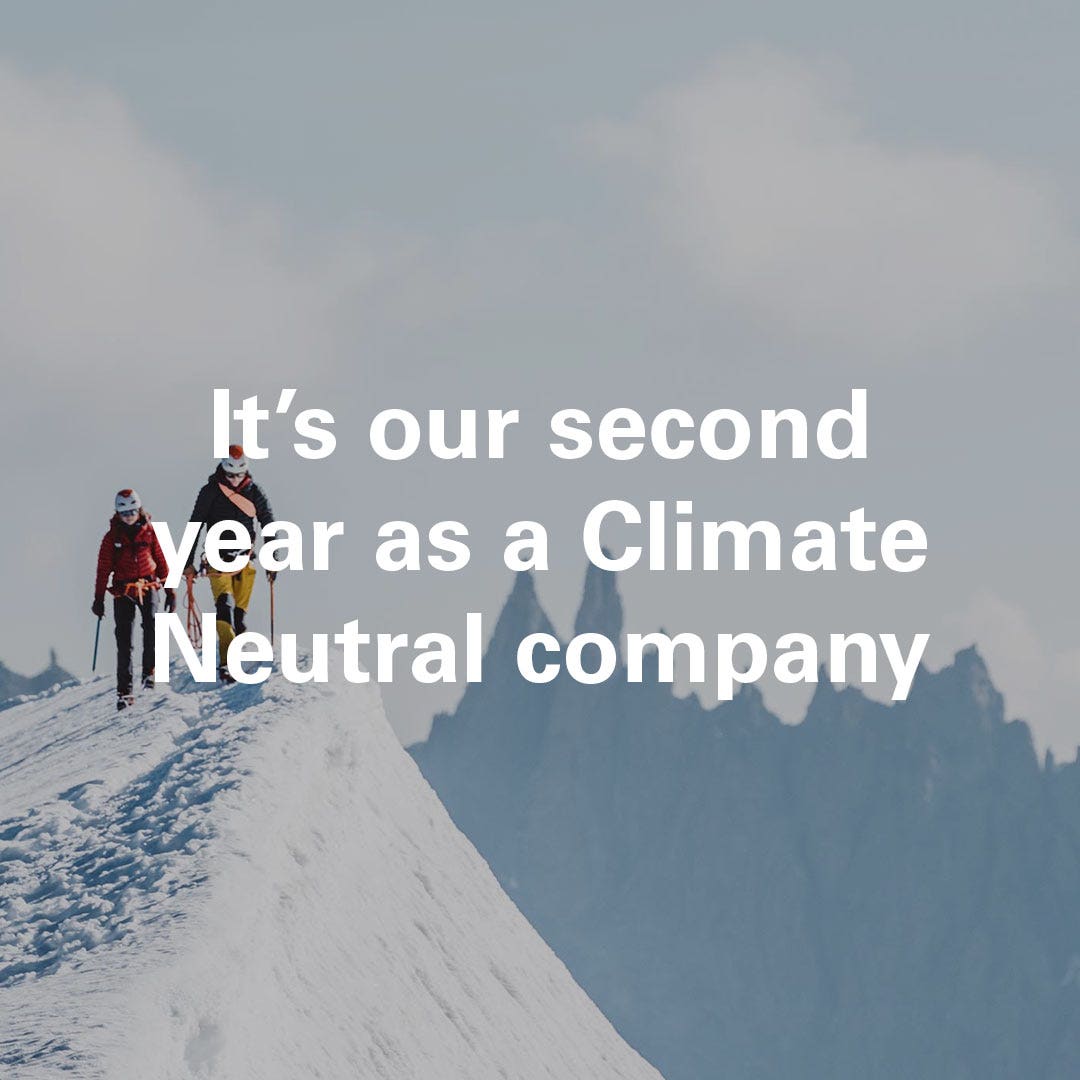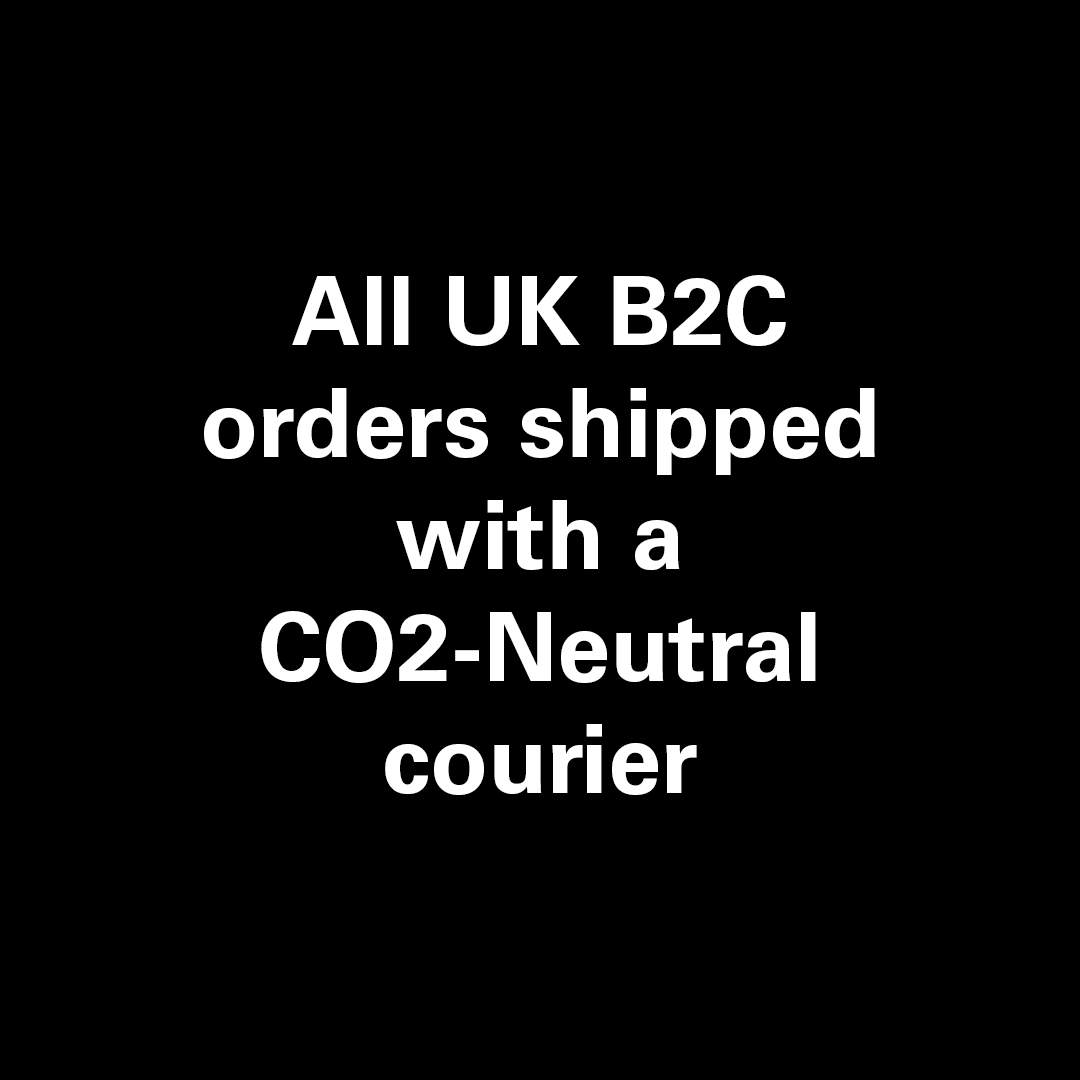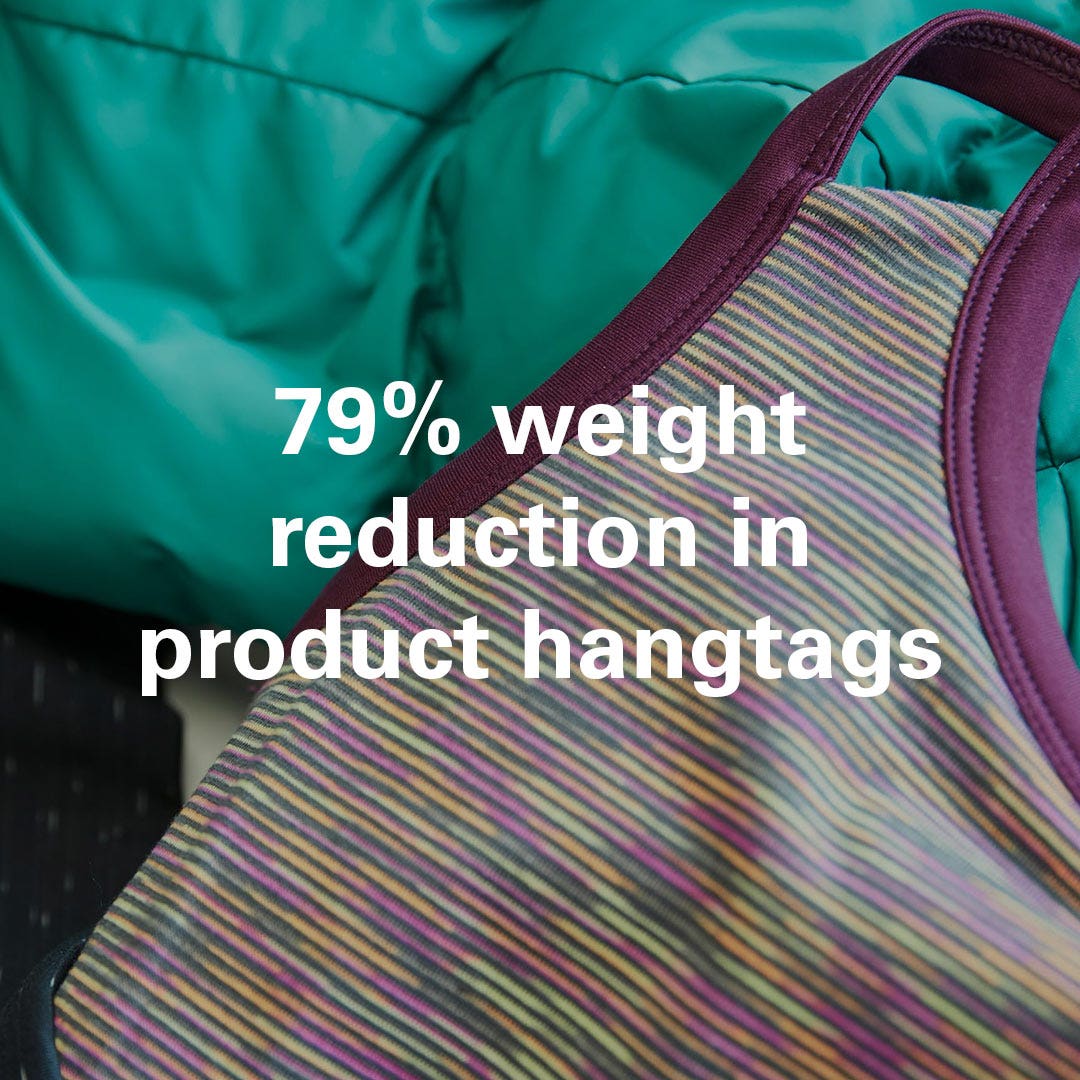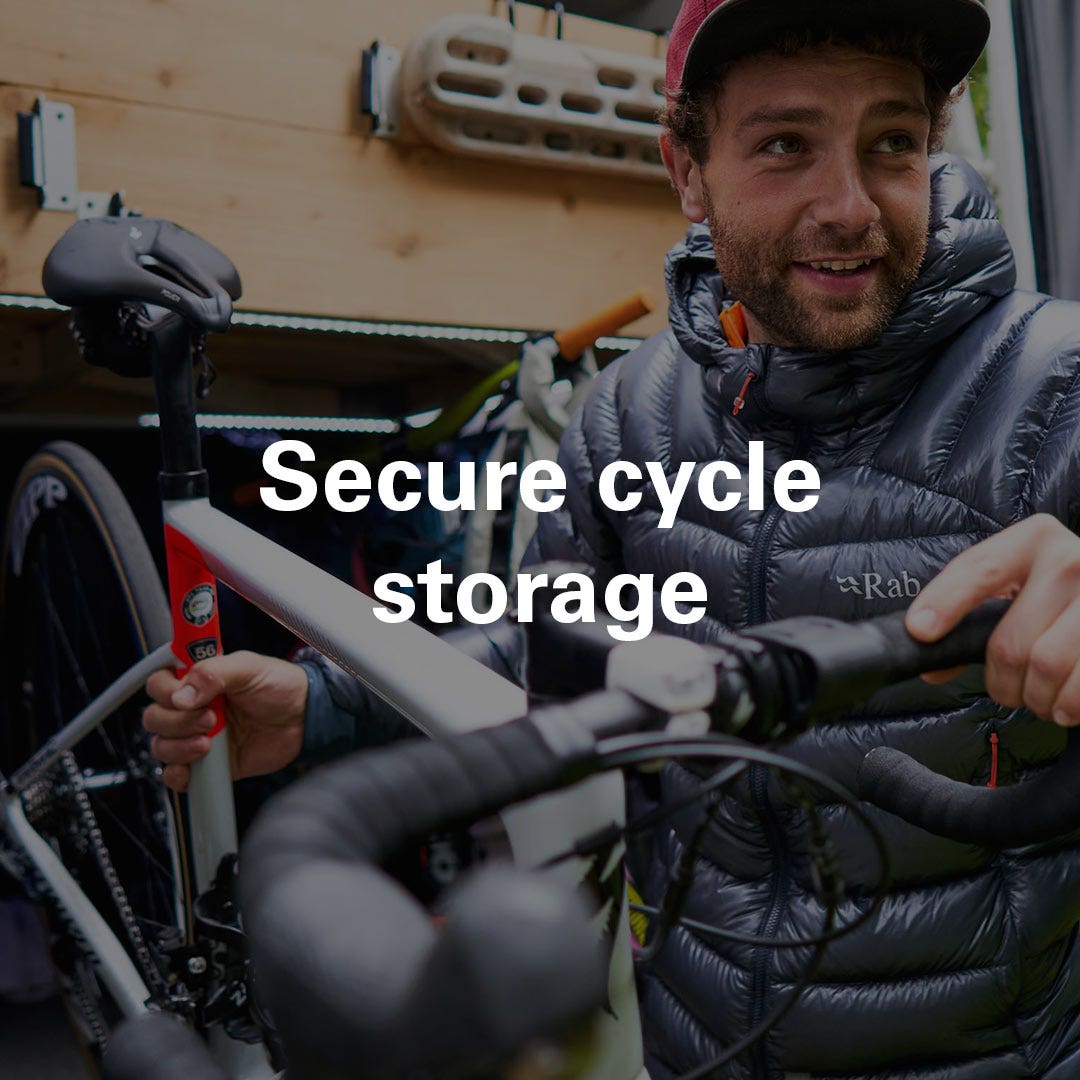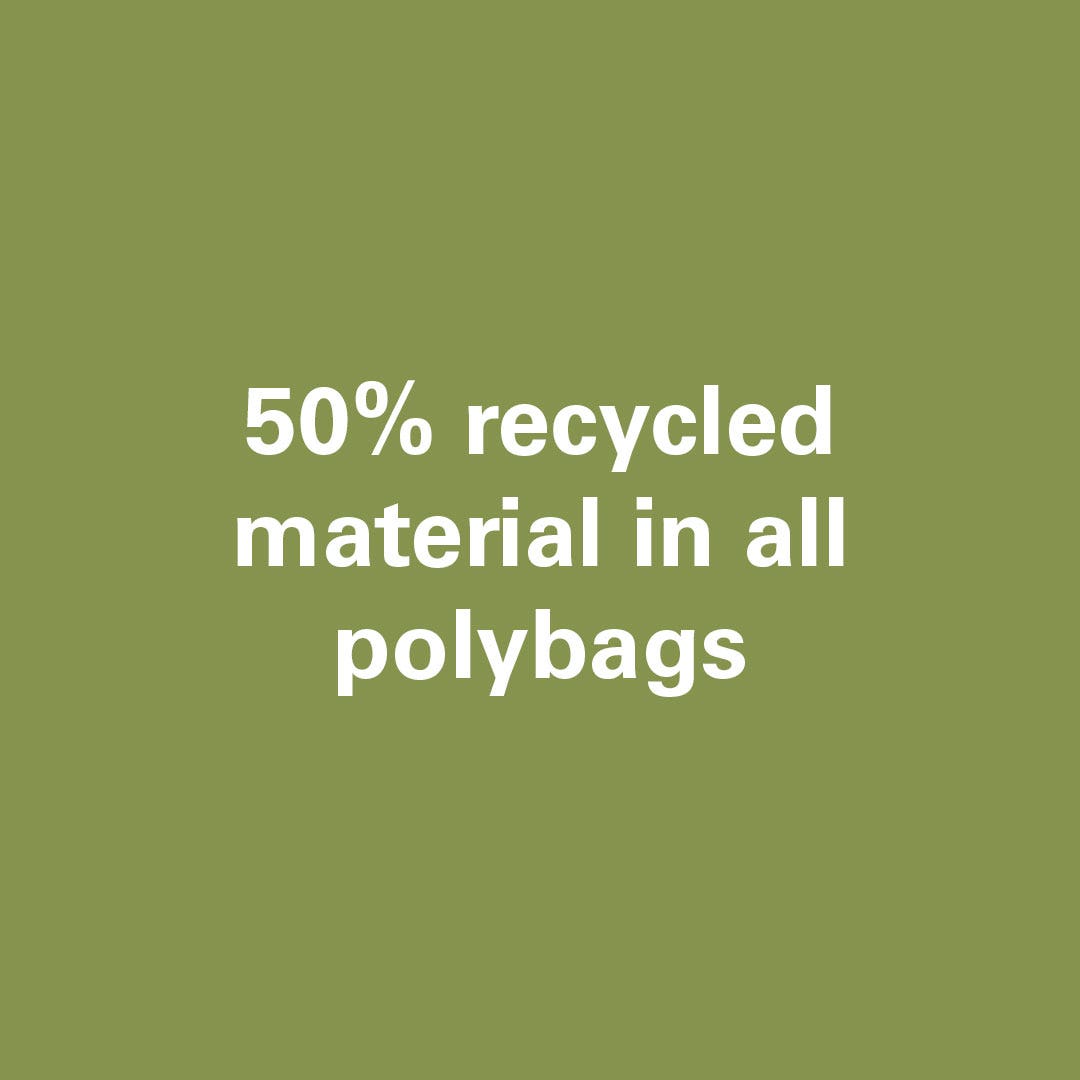 Our Ascent to Net Zero by 2030
We're committed to become a Net Zero business by 2030. We'll reduce all unnecessary carbon emissions from our business operations and offset anything left using carbon avoidance or nature based forestry projects. We'll also drastically reduce our resource dependency along the way.
Why? Because it's the right thing to do.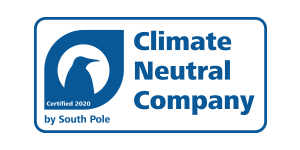 Rab and Lowe Alpine are Climate Neutral
We can't wait for 2030 to act. We've already started reducing our carbon footprint while balancing any remaining emissions through carbon credits. It's not the solution, but it's better than doing nothing. Our partner, South Pole, verify our data and provide carbon credits to support projects that reduce or remove emissions.
We support projects that are meaningful to us, and will have a lasting social and climate benefit:
Nam Hong Hydropower | Vietnam
Provides clean energy to the national grid, as well as stimulating development in the surrounding remote rural communities, bringing tap water pipelines and improving local primary schools.
Efficient Cookstoves for Women | Nepal
Supporting some of Nepal's most underserved communities, replacing traditional stoves with cleaner, energy efficient options. It also improves the health and living conditions of families, whilst empowering women.
Kariba Forest Protection | Zimbabwe
Protecting nearly 785,000 hectares of land from deforestation and degradation. This project prevents more than 3.5 million tonnes of CO2 being released into the atmosphere each year.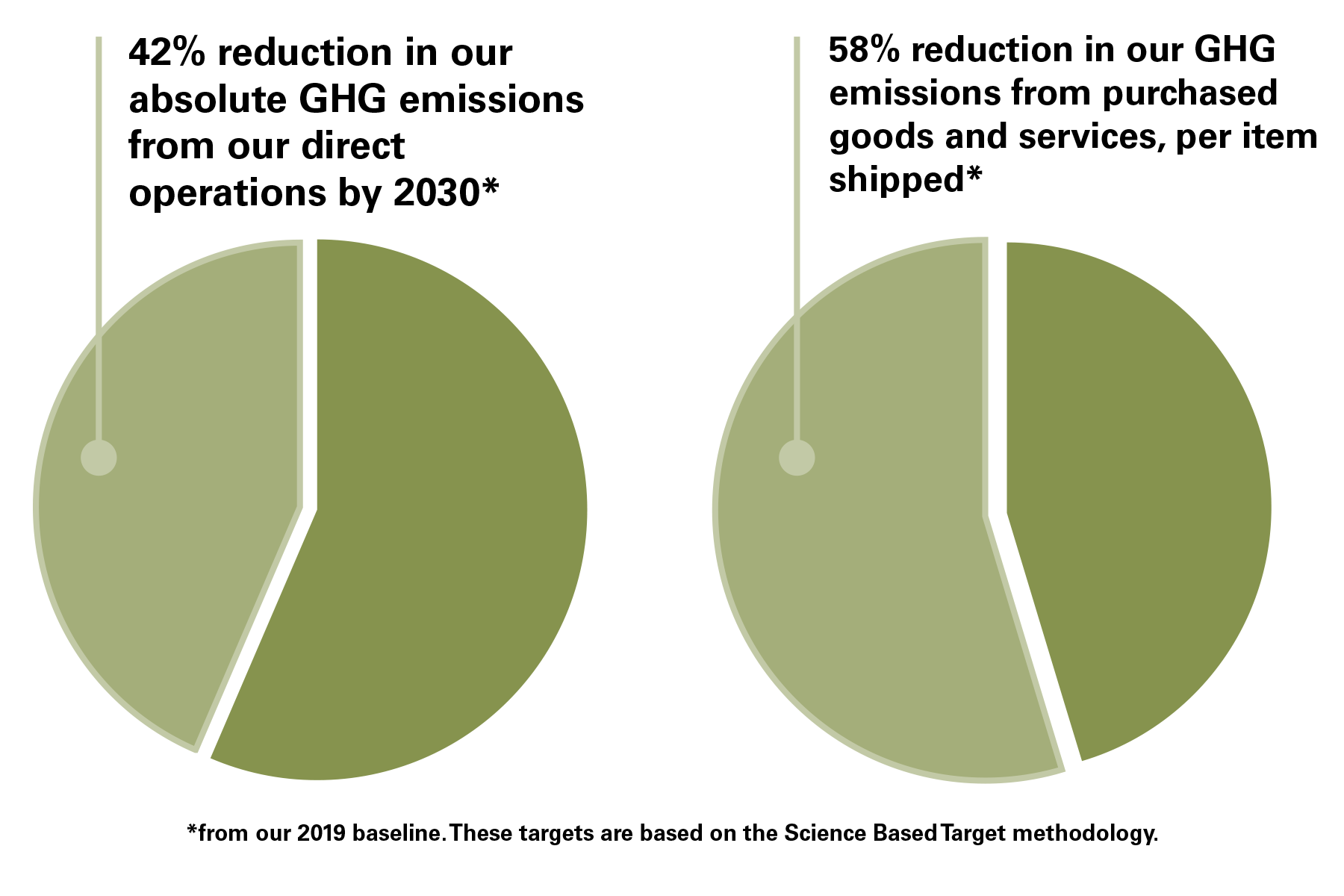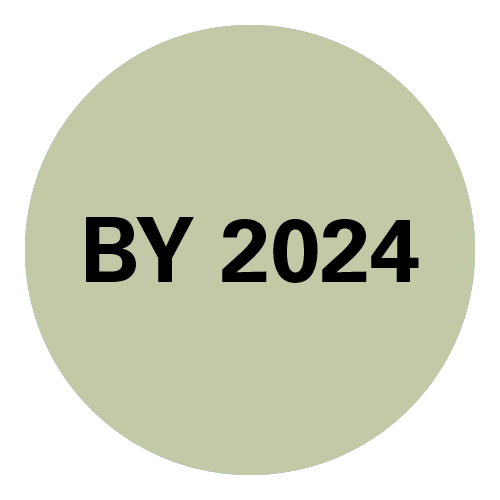 100% renewable energy globally in our owned and leased facilities
Establish a robust process to assess the environmental impact of our materials
100% renewable or recycled packaging materials
75% of our production volume from manufacturing partners with ambitious targets to reduce their carbon impact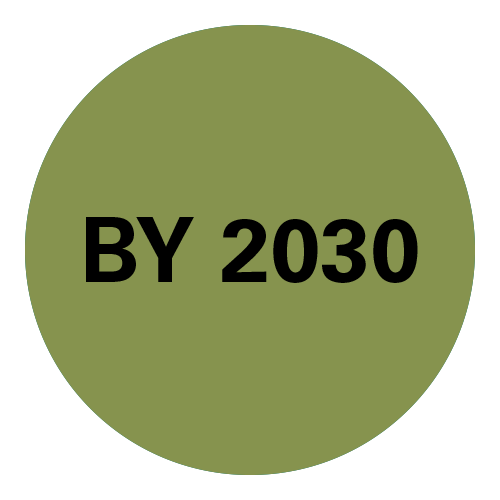 More than 50% of all fabrics will contain 100% renewable or recycled materials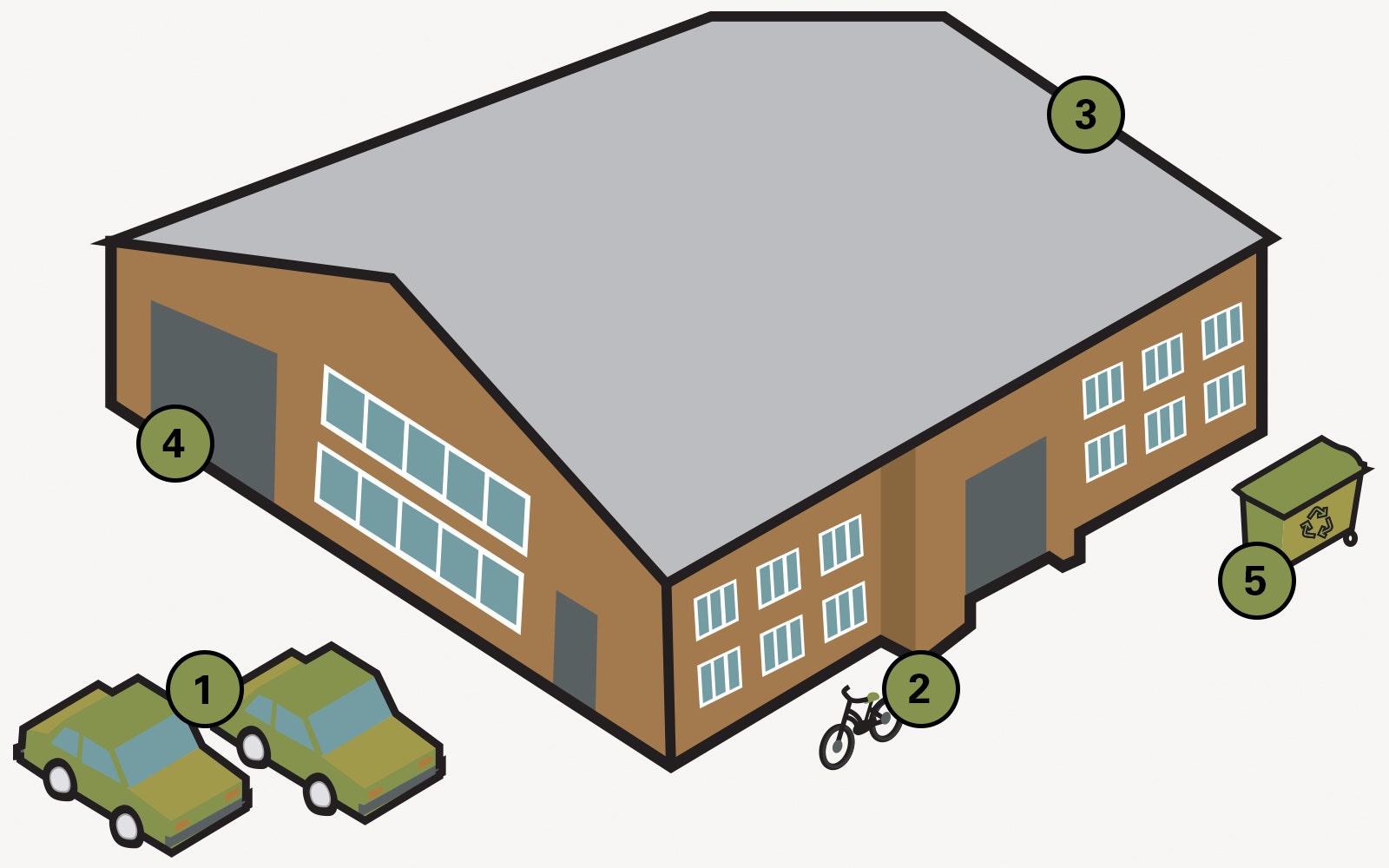 In 2020 we switched most of our UK fleet cars from Diesel to petrol hybrids or electric vehicles.

Established electric vehicle charging parking bays for staff and visitor use.
Our employees are encouraged to find alternative routes to work through car sharing and cycle-to-work days.

Secure cycle storage, e-bike power points, shower facilities and discounted cycle scheme to encourage cycling.
100% certified-renewable electricity in our Derbyshire Headquarters, warehouse, Rab Service Centre, Mountain Outfitters Factory Shop and Kendal Sales Office.

Energy-saving passive infrared sensor (PIR sensor) lights, filtered water and boiling water points in common kitchen areas.
4. Warehouse and Distribution
All the cardboard packaging we receive in the UK is recycled and returned to us as boxes and paper bags that we use for our online customer orders.

Web orders are shipped in cardboard and paper for easier recycling by the consumer.

We remove and capture polybags from orders which are held for collection and recycling through a specialist processor to maintain the quality of the raw material (UK only for now).

60% of our downstream distribution is operated with a certified CO2- Neutral courier.
We separate out our recycling and have food and polybag collection points at key sites.

No desk-side bins, forcing us to think about our personal waste.

Filtered water and fridges to discourage single-use plastic bottles and encourage reusable food packaging.
Plastic isn't the problem. Plastic waste is.
From manufacture through to shipping we use plastic polybags to package our items. These help to protect items in transit, keeping moisture and dirt out. There are many types of alternative non-plastic polybags out there. But, the European Outdoor Group (EOG) have found that plastic polybags are the least environmentally impactful option when it comes to protective packaging for products. Even compared to bio-degradable and paper options. The biggest issue with plastic is disposing it. Municipal recycling streams cannot, generally, process thin film polybags – and, instead, they get burnt, landfilled, or exported.
So, we're doing something about it.
We work closely with our factories to reduce the size of polybags, choosing to roll and fold products differently to take up less space. Not only that, our polybags use 50% or more recycled content and have minimal printing, tape or labels. So they don't contaminate recycling streams.
Plus, we are collecting the polybags from our online orders and sending them to a nearby recycling facility. Here, these polybags are recycled into high-quality pellets that can be sold back to industry. So old polybags could be made into new polybags.
This work is leading the way for the outdoor industry, carried out in collaboration with the European Outdoor Group's Single Use Plastics Project. Learn more about the Single Use Plastic Project.
Upstream
Products on their Way to Us
Up to 70% reduction (by volume) of our polybags through rolling and folding, minimizing pack size, from SS21 onwards

Our polybags are now made from at least 50% recycled content. We're moving towards 70%, then 100%

Swapping to pillow-style reusable polybags where practical, from AW21

Using biodegradable paper gum tape to secure boxes, instead of plastic strapping
Downstream
Products on their Way to You
Saved 300kg of polybags from going to landfill in the first nine months of launch

Swapped to biodegradable gum tape for all downstream shipping

Swapped to paper/cardboard distribution packaging made from 100% recyclable sustainably sourced materials, replacing plastic mailers
We reduced consumer hangtag materials by 79% by using a QR code, negating the need for detailed printed information in multiple languages.
That saved almost a tonne of card per season!