Our 2021 Carbon Emissions
We're aligned with the Science-Based Targets Methodology
This means working to limit global warming to a max of 1.5°C above pre-industrial levels.

100% renewable energy in global owned and leased facilities
Current progress
91% of our sites were powered by renewable energy

100% renewable or recycled packaging materials
Current progress
All polybags contain 50% recycled materials. Beginning increase to 70%
UK, US eradicated polybags from 'direct to consumer' shipping. Expanding to Europe in 2022
All paper shipping bags and cardboard shipping cartons are 100% recycled materials
Plastic packaging tape replaced with paper gummed tape
Per unit packaging emissions dropped 25%
Source 75% of our production volume from manufacturing partners with ambitious targets to reduce their carbon impact
Current progress
Net Zero by 2030 ambition communicated to all Tier 1 manufacturing partners
15% of our Tier 1 production has been self-assessed by Higg FEM
7% of production volume is manufactured in a solar powered factory
50% of all fabrics sourced will contain 100% renewable or recycled materials
Current progress
In 2021 we bought more recycled fabric than virgin fabric and more recycled down than virgin down
- 63% (by yardage) of our fabric was made from recycled materials
- 53% (by weight) of our down was 100% recycled
Our current focus is on reducing our impact in the following areas
Minimising Air Freight
Agreeing activity and targets with our manufacturing partners
Continuing with product and material design improvements
On our journey to Net Zero emissions, we're offsetting the emissions we can't yet reduce by supporting climate projects. These projects reduce carbon emissions, protect biodiversity, and bring real benefits to local communities.
South Pole independently verify all our carbon activity, ensuring we're held to account for our impact.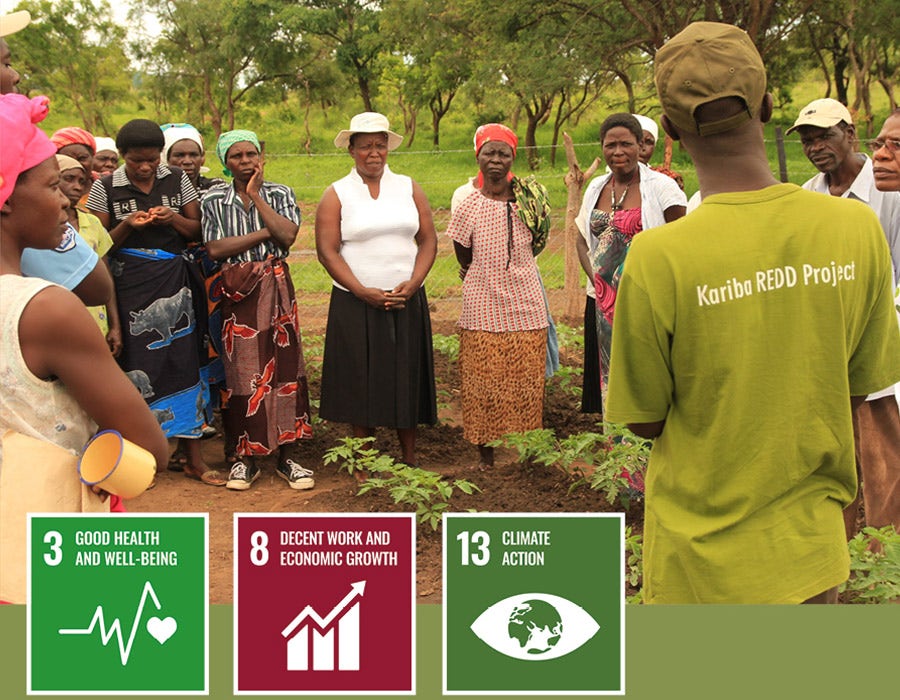 Kariba Forest Protection in Zimbabwe
Protects almost 785,000 hectares of forests and wildlife on the southern shores of Lake Kariba, near the Zimbabwe-Zambia border.
This is one of the largest registered REDD+ projects connecting four national parks and eight safari reserves, with a giant biodiversity corridor.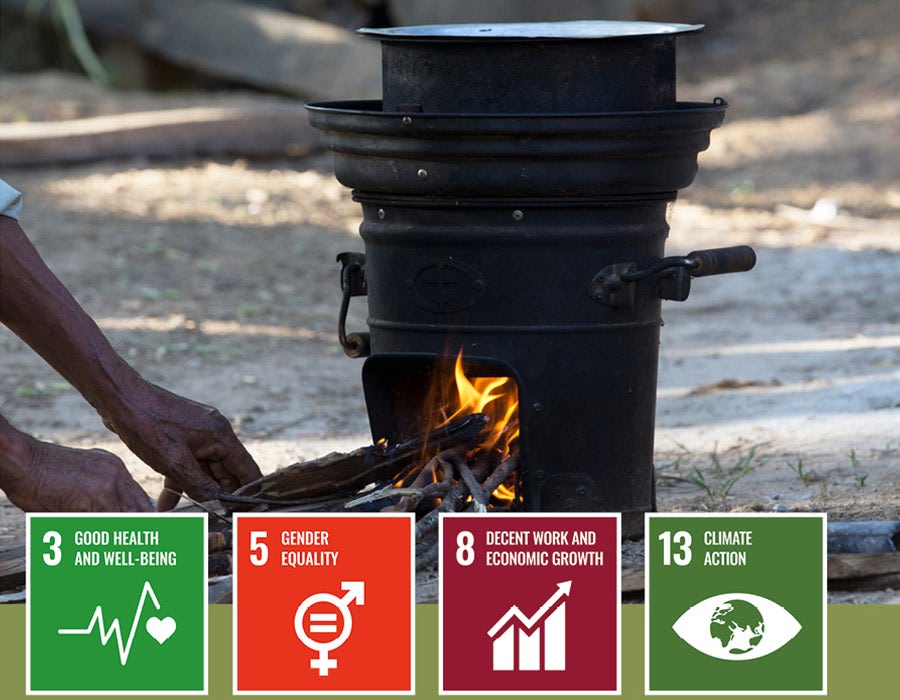 Stoves and Slow Life in Myanmar
By significantly reducing the amount of wood consumed by households, this project acts against deforestation and slashes critical greenhouse gas emissions.
With the clean burning cookstove, families are no longer exposed to the dangers of open fires and fatal air pollution.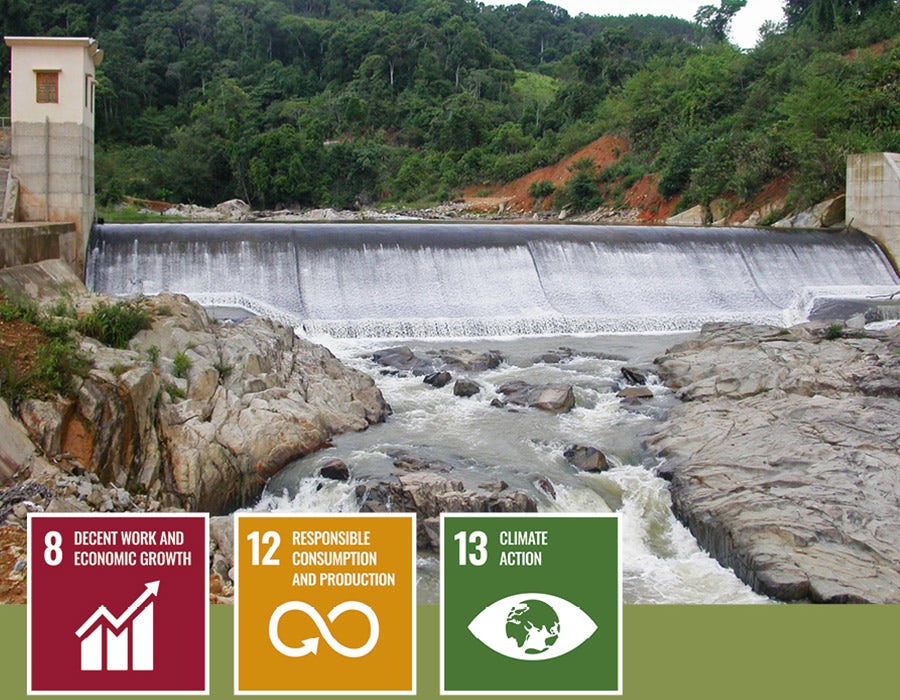 Musi Hydropower in Indonesia
This project has created quality jobs and upskilling opportunities for locals in what has been traditionally a farming community.
Project revenue is also reinvested in the local community, building an orphanage, constructing new roads and a traditional marketplace giving farmers the opportunity to pursue additional income.