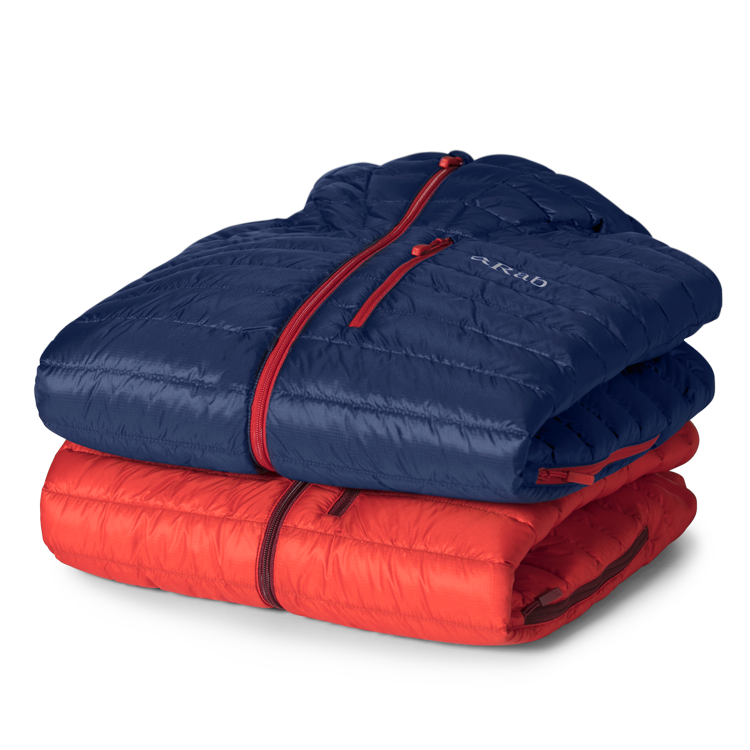 Washing Down products is no fun, it's time consuming, involves lots of effort and after the fifth cycle in the tumble dryer you still can't be guaranteed that your jacket will have the same loft and warmth as before.
That's why we now offer Rab Wash - a no fuss, specialist down wash service that ensures that your Rab® jacket or sleeping bag is clean, fully lofted and ready for your next adventure.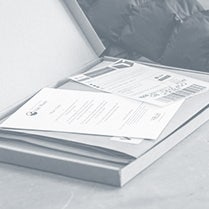 1. Buy a Wash
Select a jacket or sleeping bag wash, we'll send you a bag with pre-paid postage.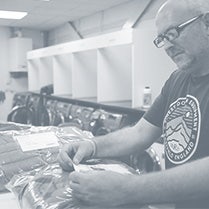 2. Send your item back
Send your sleeping bag or jacket back to us in the provided bag.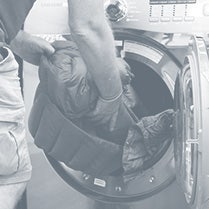 3. We wash your item
We wash your jacket or bag so it looks and lofts like new.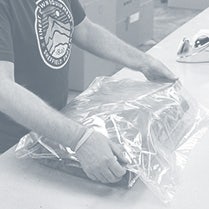 4. We send it back
Your jacket or bag arrives at your door, ready for your next trip.
Please note the current turn around time for our wash service is around 14 days, although for sleeping bags that require down re-circulation it may be longer.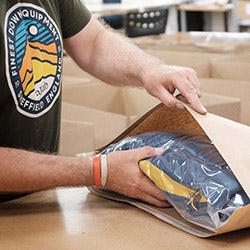 Standard Jacket Wash
We'll wash and dry one Rab Down or Synthetic Insulated Jacket for you and have it back in time for your next adventure.
$35
Shop Now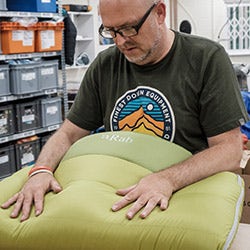 Standard Sleeping Bag Wash
Send us your sleeping bag and it will come back washed and dried with the down fully lofted and ready to use.
$45
Shop Now
To get your Rab® Jacket or Sleeping Bag professionally washed and dried simply add to your cart, selecting one of the two options above and checkout.
We will send a bag with returns shipping label to you, which you can use to send your item in to us, tracked and insured.
Once we receive your item we will wash, dry and return it to you within one week of receipt.
Please note that Rab® Wash can only be used on Rab products and any items that are not manufactured by Rab® will be returned to sender and the Rab® Wash credit will no longer be valid.
Rab Wash has hundreds of satisfied customers.
"My Rab jacket now looks like new! The process of purchasing the wash and sending off the jacket was easy and it was returned within a few days." -
Barbara R
"I thought my jacket was passed it but it came back looking like new! Really fast service." -
Nicholas C
"Really impressed with Rab Wash. My coat came back looking like new." -
Gary M
"Excellent service. Didn't recognize my elderly Lahdak sleeping bag. It was completely transformed and looks like new and given it a new lease of life." -
Tony H
"Amazing, so quick and easy! I sent my down coat off on the Monday, and it was returned on the Friday!" -
Victoria H
Terms and Conditions
We are unable to wash items which are damaged but a repair will be offered prior to cleaning - if your item is damaged, please complete the Repair's Form here
We are unable to guarantee stains will be removed from soiled fabrics
If your item is heavily soiled and/or has been stored incorrectly, we cannot guarantee that the down will be fully restored
We cannot wash waterproof down garments
This service is only available to Rab items