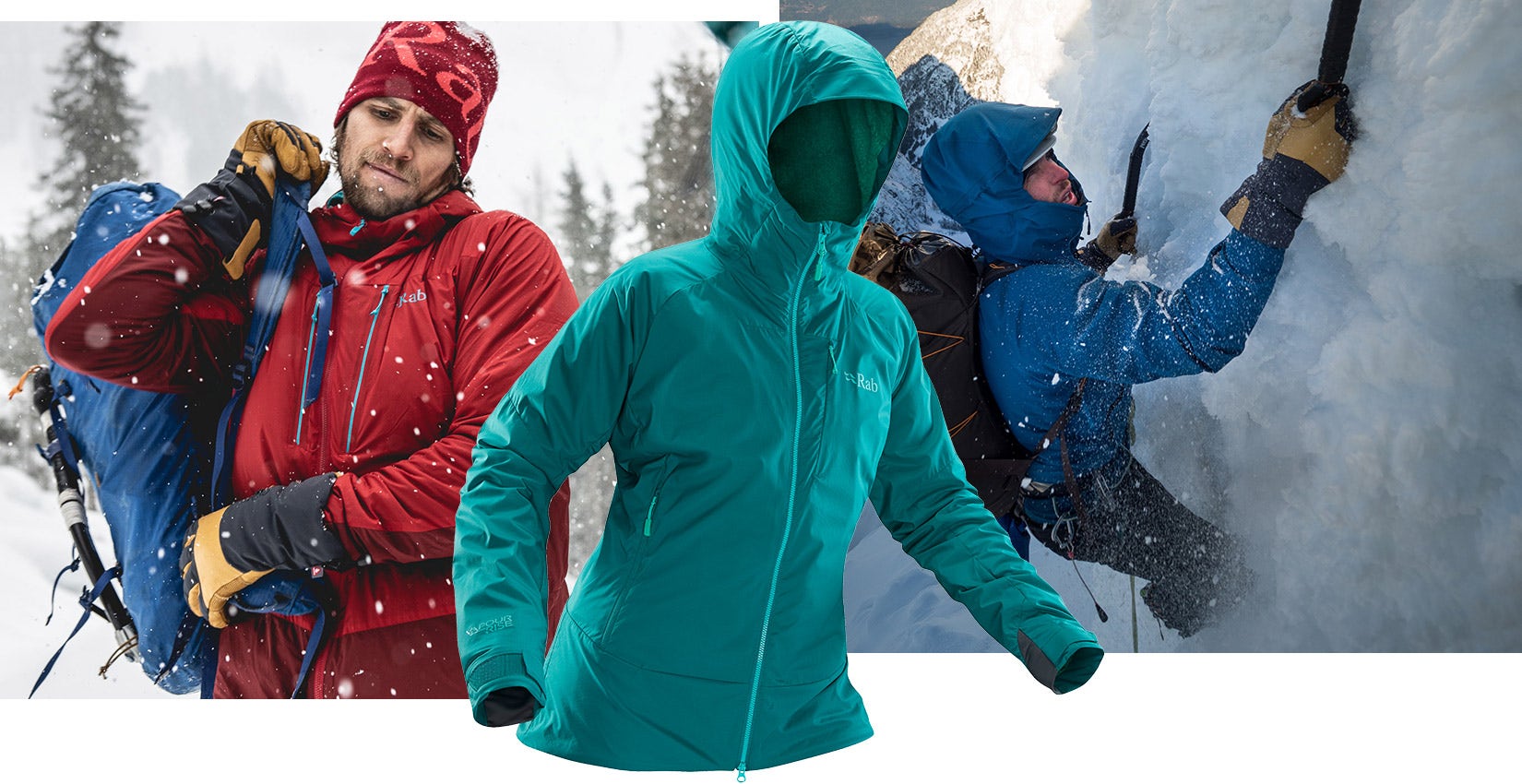 Fusing innovative materials with cutting-edge research, the new generation of Vapour-Rise™ remains true to Rab Carrington's original concept. Tested to perfection, this is the ultimate all-day mountain system - whatever the weather, activity or intensity.
The new Vapour-Rise™ system excels across the mountain, offering all-in-one temperature regulation, exemplary moisture management, and increased protection from the elements. Its ability to maintain comfort over a wide range of conditions, allows you to put a layer on and keep it on all day - whatever the weather, activity, or intensity.
Vapour-Rise™ was born in the 1990s when Rab Carrington set out to create the ultimate all-in-one mountain system. Reinventing traditional layering, it gave climbers the freedom to be able to wear one piece of clothing for multiple situations. Since its inception, Vapour-Rise™ has been a great success, known and loved by many. Behind the scenes, we have continued to test, develop and hone this concept - striving for perfection. We are now proud to unveil the new generation of Vapour-Rise™.