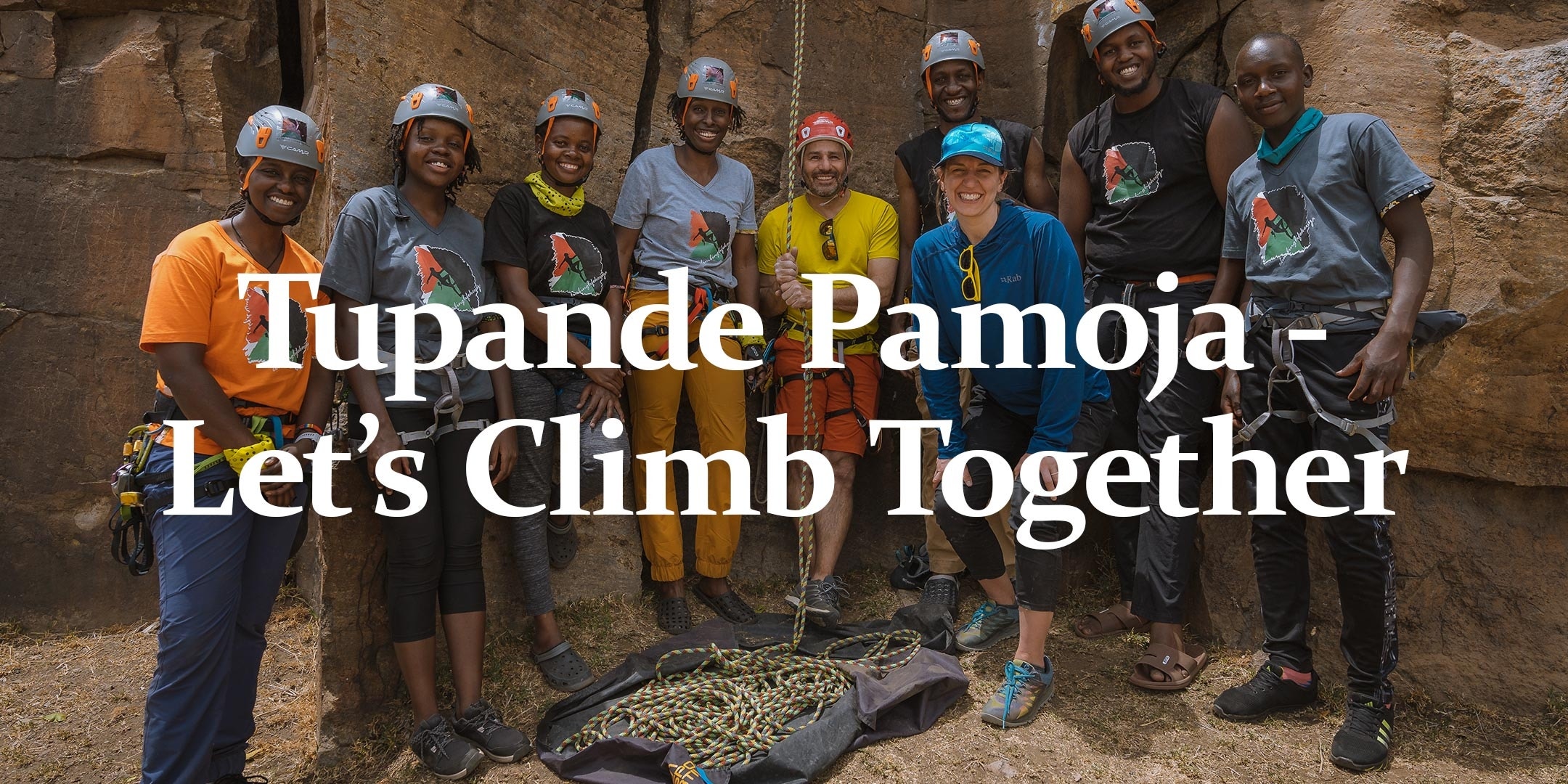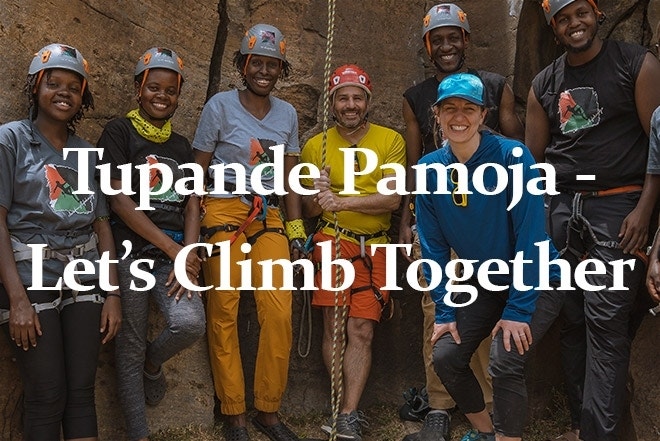 Through our partnership with the Global Climbing Initiative, we supported Climbing Life Kenya in creating an inspiring mentorship programme, uniting passionate climbers, dedicated mentors, and eager volunteers to build a community of climbers in Nairobi.
With SPI training provided by Colorado Mountain School, we hoped to grow confidence and skills that could be passed down for years to come. Joining the project was our athlete Marcus Garcia, a seasoned coach and mentor, who shared his valuable insight and passion for climbing with the group. This is his experience.
Rough roads, dodgy traffic, and the bustling life of Nairobi, Kenya fade into sunrise mornings filled with songbirds. Welcoming smiles greet us each morning as our days begin at the Rock Point Center, home of Climbing Life Kenya, a local female-led nonprofit passionate about connecting Kenyan communities with rock climbing.
When I was asked to teach what I do, I soon realized how important mentorship is. It is becoming a lost art. With access to social media, YouTube, and other platforms, the majority now turn to these sources for mentorship. Coming to Kenya, especially to teach a mentorship program, I wasn't sure what to expect.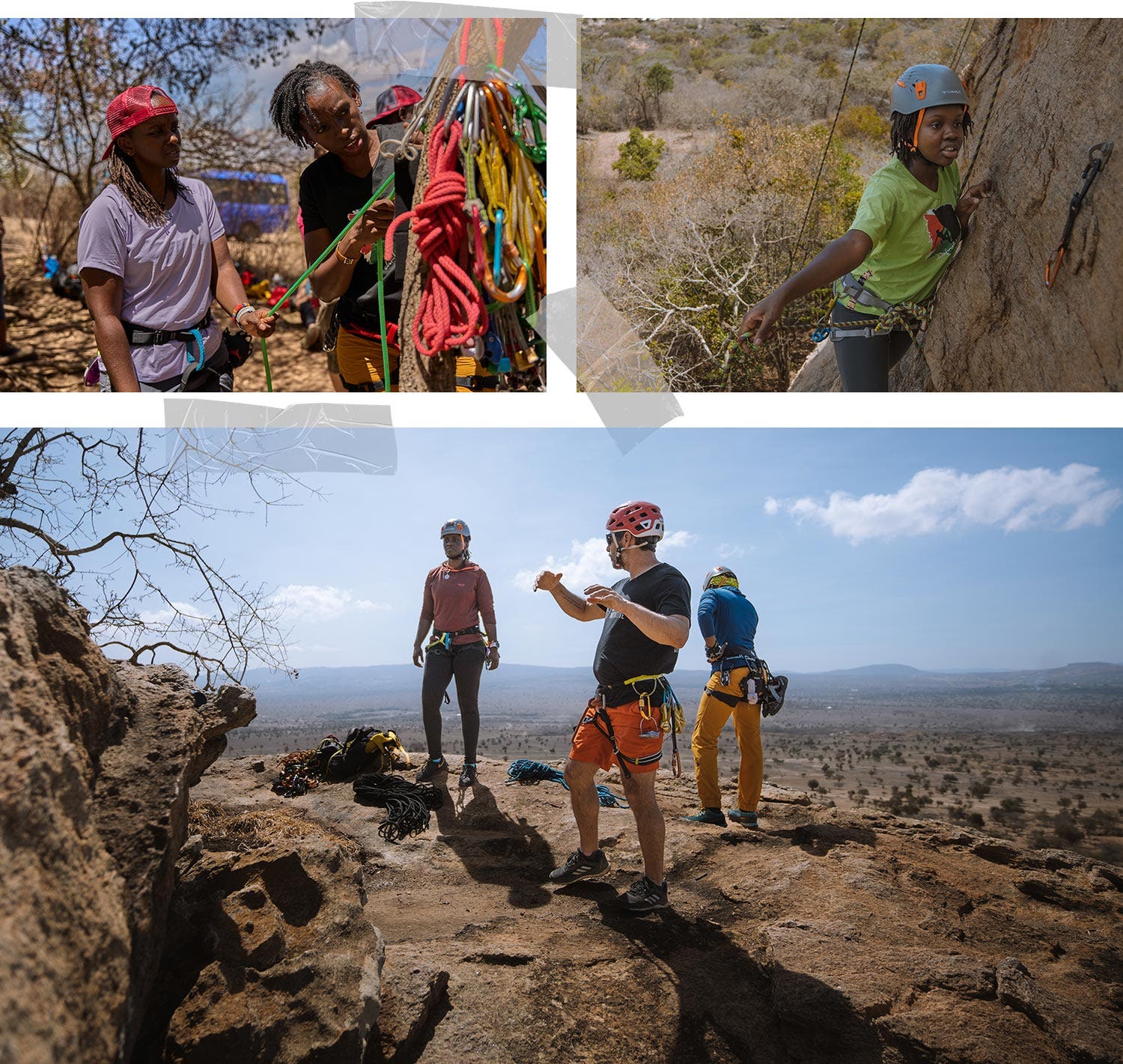 Mentoring fuels my soul. I love sharing my passion. I have been told that I have a powerful way of connecting with people. My teaching style provides a space to get information across in a meaningful way. The Global Climbing Initiative (GCI), a non-profit focused on giving emerging climbing communities access to resources, asked me to bring my mentorship skills to Climbing Life Kenya.
While I had a rough outline in my head of what I wanted mentorship to look like for Climbing Life Kenya, I struggled to put it on paper. I work from an emotional and mental approach, creating a teaching flow in the moment. However, I find it challenging to outline it in a written format. I teach by having a general idea, being present in the moment, and hearing each person on an individual emotional and physical level. This helps me connect with the group.
My goal is to bring education and leave behind knowledge. Knowledge that will continue to build a cycle of mentorship for years.
I always start and end my teaching days by gathering everyone in a circle, as it symbolizes the energy of life. Standing speechless for a moment as the group formed their circle, I looked out at the vastness of Hells Gate National Park in the Rift Valley, watching zebras, warthogs, wildebeests, giraffes, and other wildlife running freely. I felt a sense of presence and purpose.
I asked the group, "What are you looking to get out of this and what is your weakness?"
I felt how grateful they were to Climbing Life Kenya, myself, and the GCI, as well as the sponsors that made this possible for them.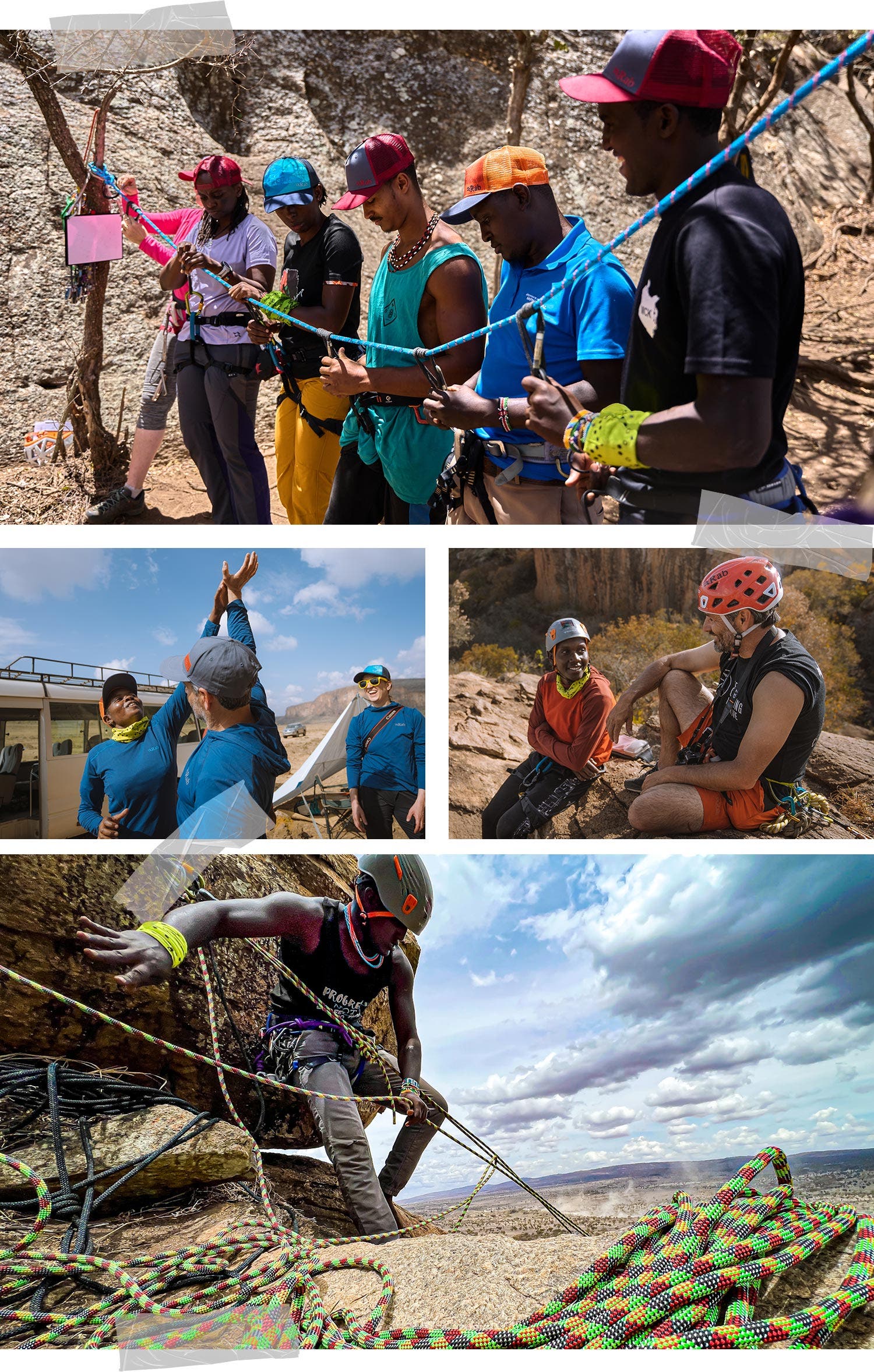 Hearing Liz, one of Climbing Life Kenya's lead instructors, share her passion and dreams with others touched me deeply. She had a beautiful mentor-mentee relationship with the volunteers. The other lead instructor, Nyamzy, really values Liz's goals and dreams. This positive energy cascaded down to the volunteers, fostering communication, respect, trust, loyalty, and equality. Climbing Life Kenya created unity, and unity is the essence of community and mentorship.
I got emotional watching Lilly take pride in flaking the rope, which was made up of the colors of the Kenyan flag. Later that evening, I learned the story behind the Kenya Rope.
"This is Climbing Life Kenya's rallying call, signifying that climbing is for all. We should celebrate the unifying spirit of climbing, bringing people across borders together, and a rope's role in uniting the climber and belayer. The colors of the Kenyan flag represent these values: black for the people, green for the land, white for peace, and red for the bloodshed endured during Kenya's fight for freedom from colonialism." The Global Climbing Life and Sterling Ropes collaborated on the significance of the rope colors.
What stood out for me was not only Liz's and Nyamzy's thirst for education, but the volunteers' eagerness to hear and consume wisdom. Liz, Nyamzy, and GCI member Dani soon realized how important this mentorship program was to the volunteers.
The volunteers were like sponges, soaking up education and quenching their thirst for experience. True mentorship is not a one-way street; it requires a balance of mentees and mentors within the Climbing Life Kenya team.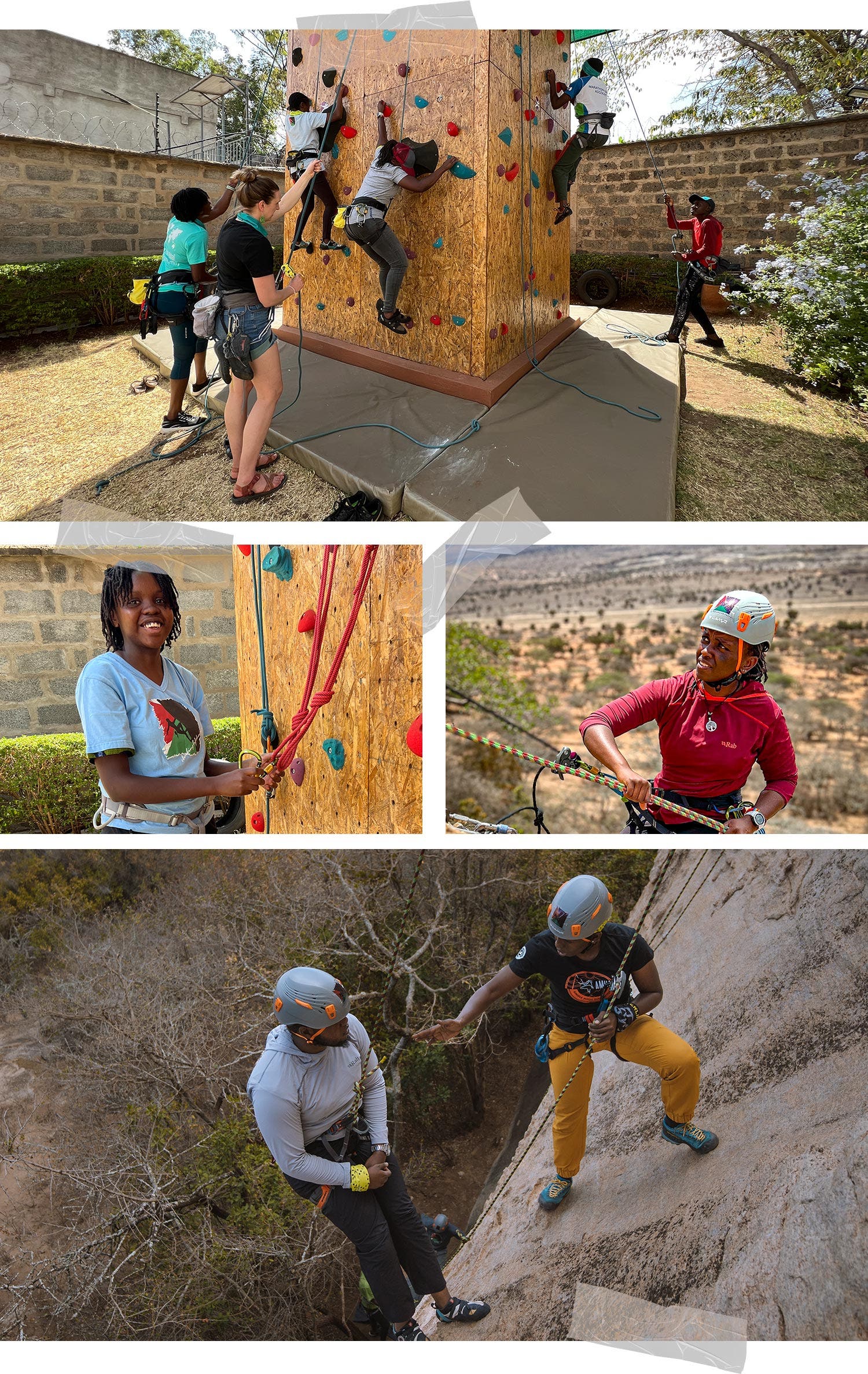 This balance extended into the AMGA SPI course, taught by Rainbow Weinstock of Colorado Mountain School. Rab's partnership with Colorado Mountain School helped to bring the SPI course to Kenya. The volunteers and SPI participants were gifted with Rab Force hoodies and Outcast crag packs to accompany them on their training days and beyond. Both were worn with pride.
Rainbow's teaching style complemented the mentorship program. It was great to take a back seat and listen to his teaching, stepping in when needed. Mine and Rainbow's ability to work together kept the SPI course moving, despite the group having such a diverse range of skills.
The participants were eager to learn, making the course flow smoothly. Even though they weren't able to take the SPI exam, the course showed the participants best practice, allowing them to continue building their skills for years to come.
After the course, Liz and Nyamzy brought the best practice skills to the final training weekend with the volunteers, applying everything they had learned from the SPI course to real-life scenarios and passing down the knowledge to the volunteers. I witnessed a beautiful moment when I watched one of the volunteers become a mentor within the group.
The mentorship at Climbing Life Kenya guides the community toward self-discovery. Our role as mentors is not to tell others how to be, but to lead by example, with passion. After 10 days of mentoring, Climbing Life Kenya is now well-trained with technical skills, emotional awareness, and basic medical skills. These best practices and life skills will be passed down for years to come. As the group would say, "We are well equipped. Tupande Pamoja" (let's climb together).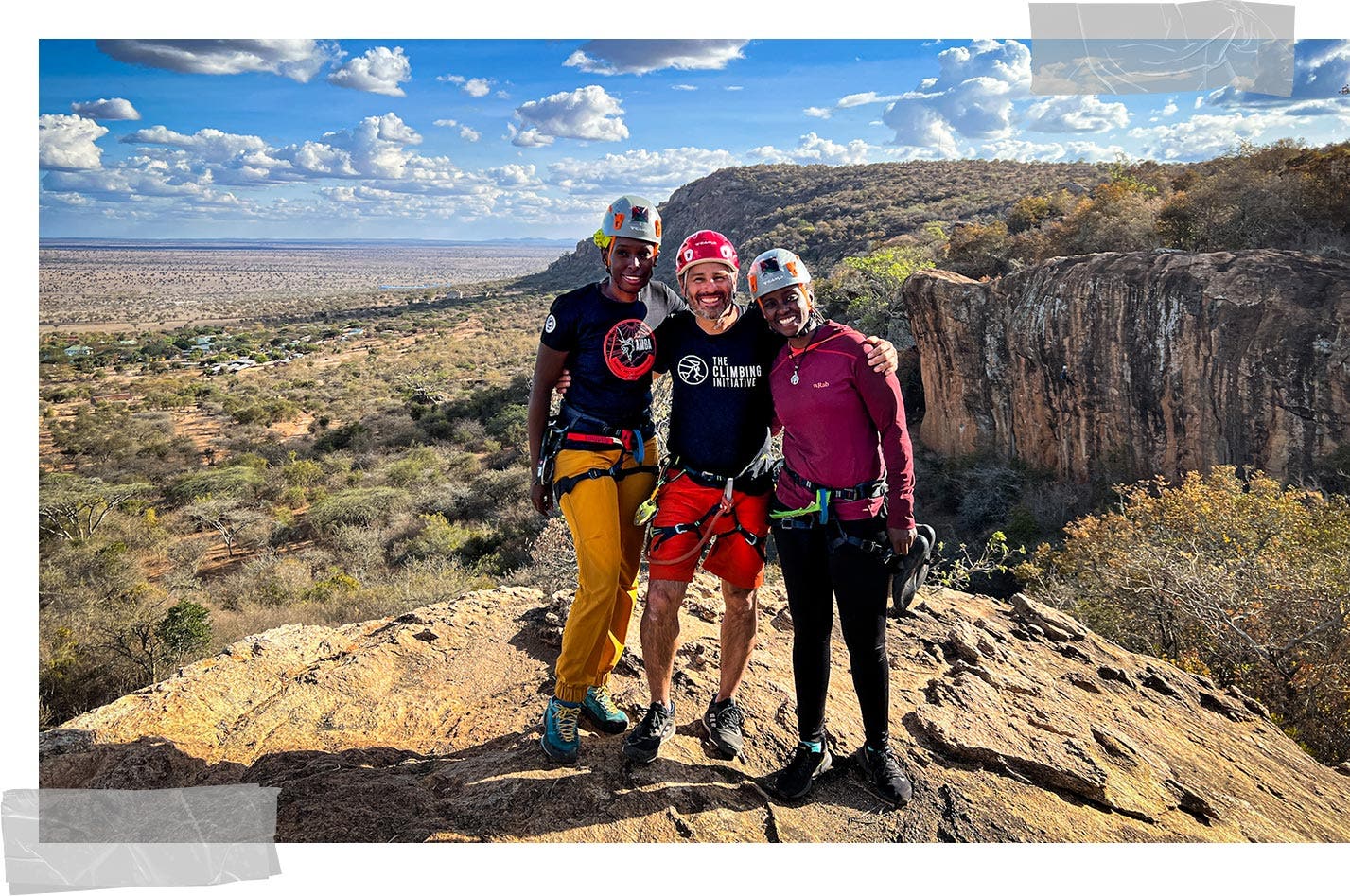 On the last day of the training, I received a journal written by one of the volunteers named Kubai.
To Marcus Garcia: AKA WEMA – Means Goodness
Mali bila daftari hupotea bila Habari.
English translation: Wealth without records gets lost without notice.
"Climbing Kenya Team
I held back tears of joy and sadness that my time had come to say goodbye.
To say it exceeded my expectations is an understatement. The only expectation I had was of myself, to deliver a mentorship program. A mentorship program I unknowingly created over the last 20 years. Climbing Life Kenyan voices heard. Leaving a mentorship program planted in the rich soil of Kenya.
Female-led non-profit that is dedicated to connecting Kenyans with rock climbing. Their mission is centred on investing in the growth of rock climbing for the next generation of climbers in Kenya.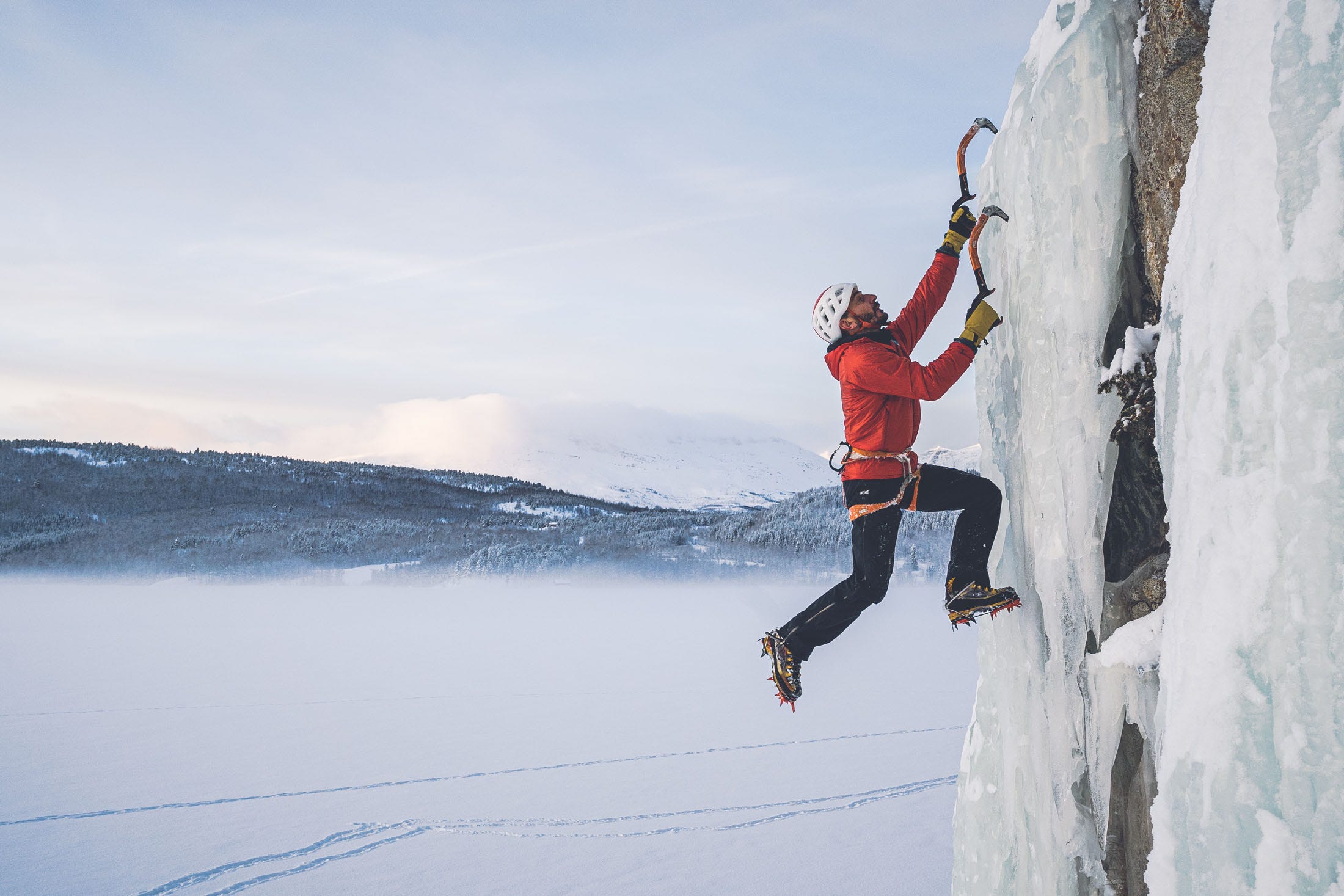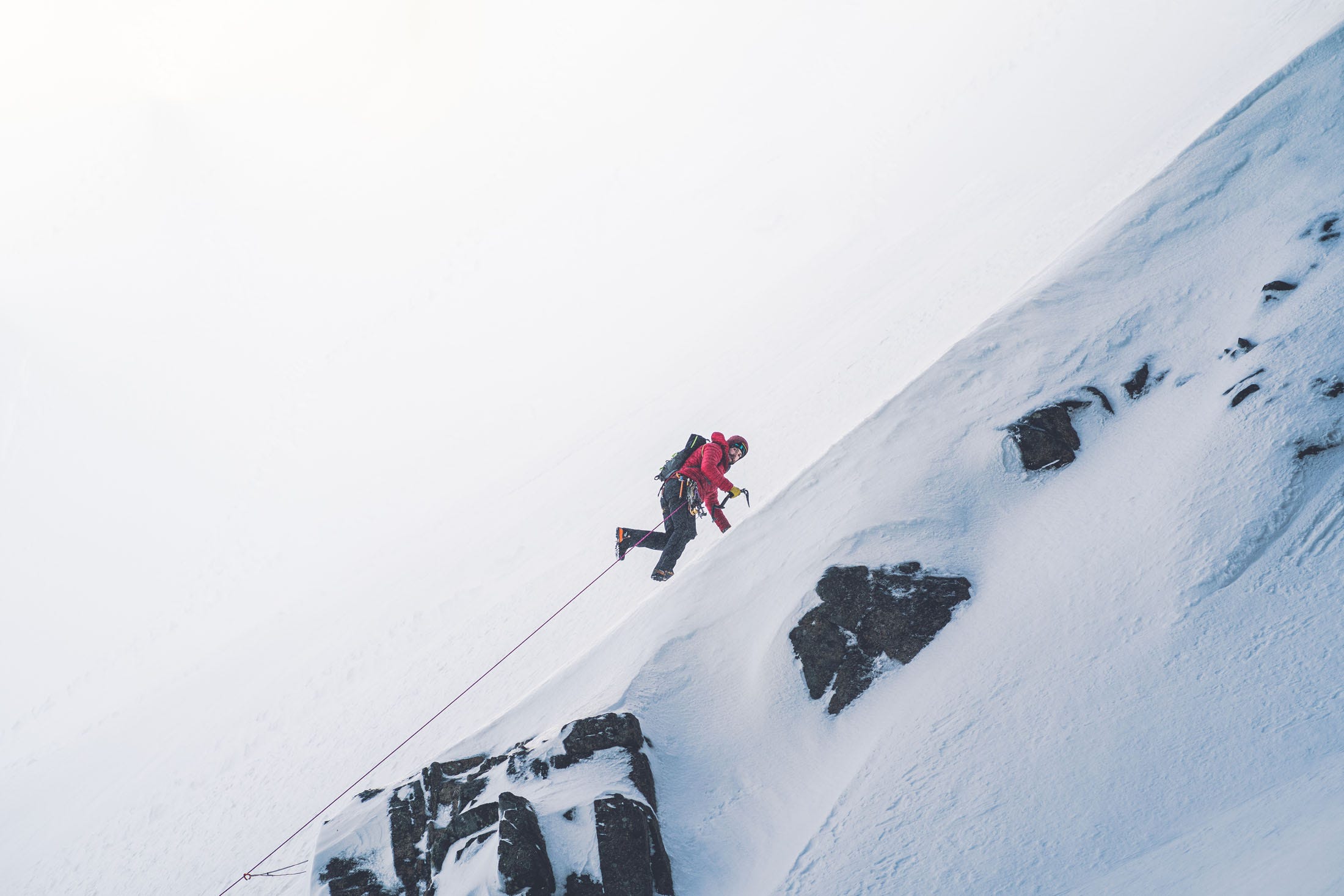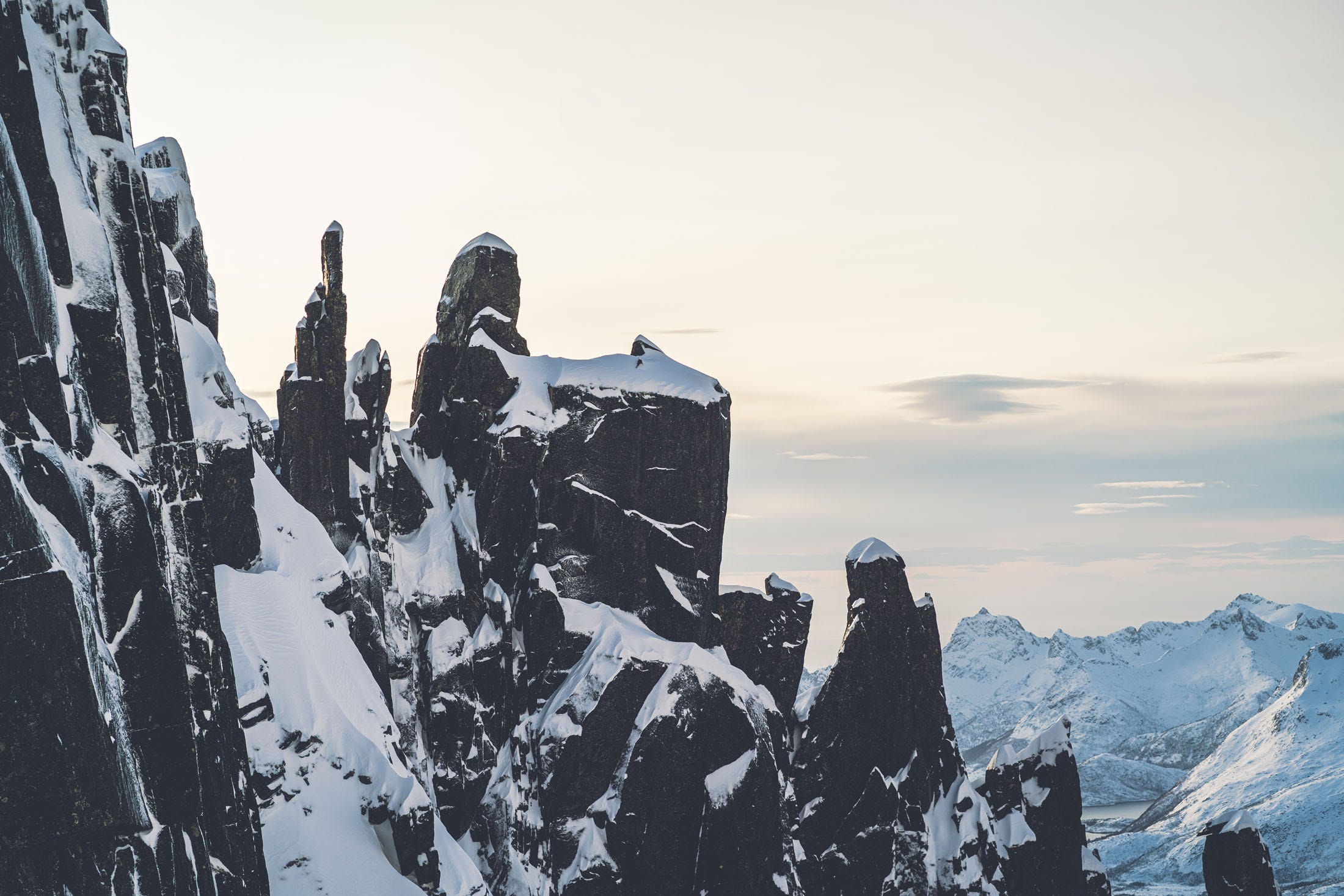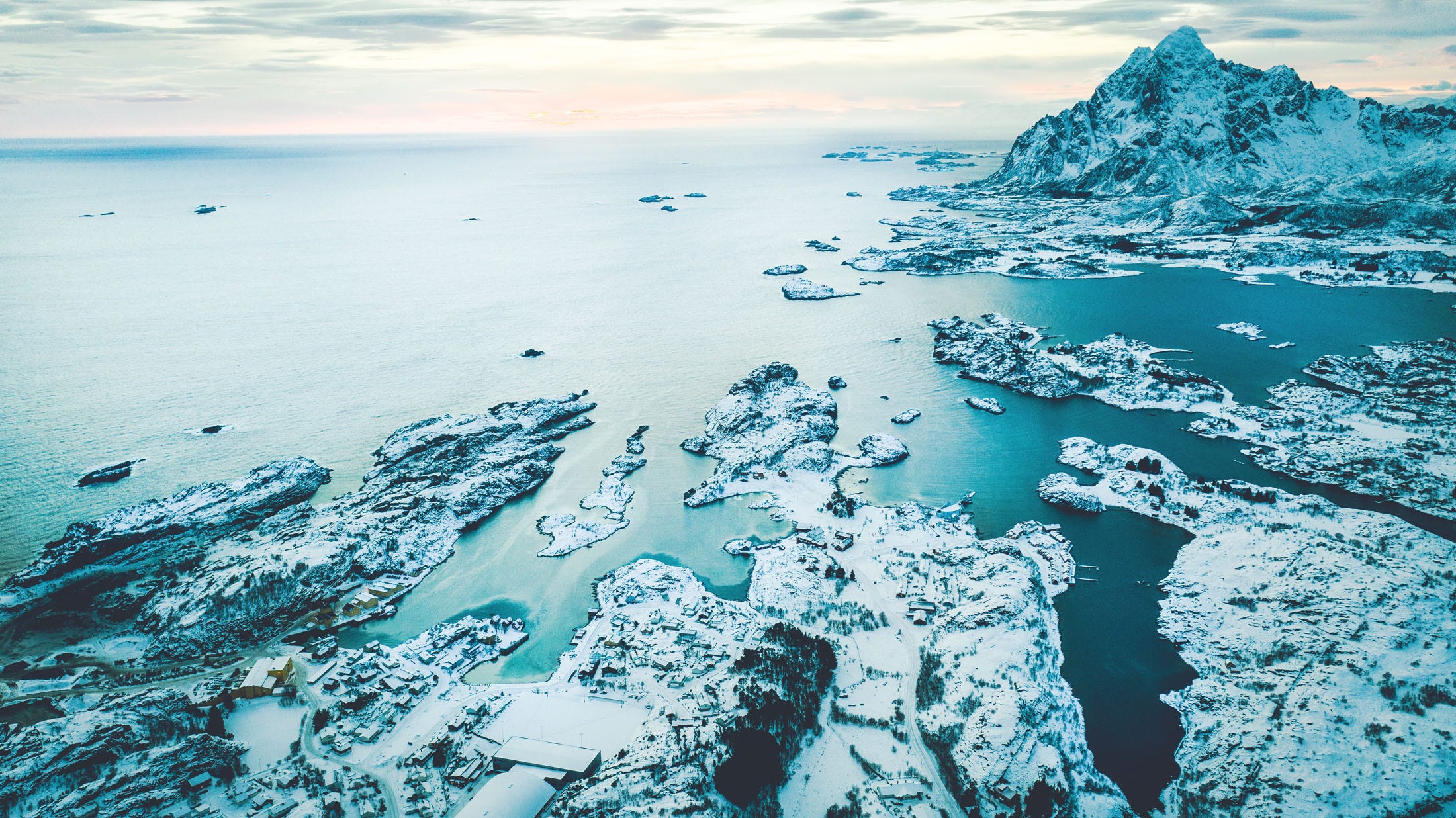 Text paragraph (duplicate new row for each set of text blocks and image blocks)
Large subhead (32px text, 38px line height)
Small subhead (20px text, 28px line height)
Quote style, bold, italic, 20px over 28px
Words & images by | Athlete Name