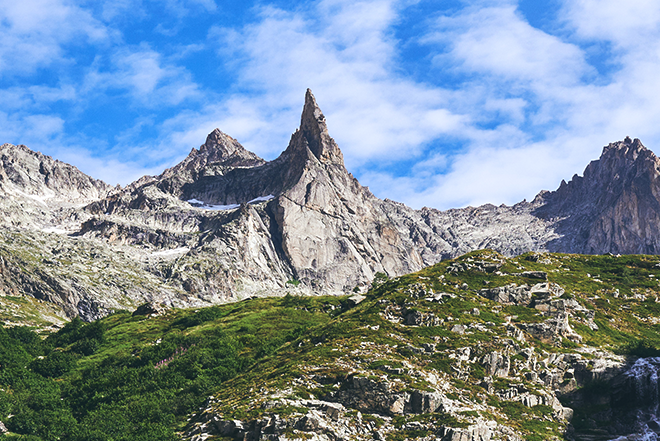 Honza Navratil fell in love with Aiguille Dibona after receiving a message from his friend. In August, he spent a week exploring the Ecrins National Park in the French Alps where he ascended the needle of Aiguille Dibona. We asked Honza a few questions about his trip.
---
Trip overview
Location: Écrins National Park - Aiguille Dibona
Altitude: 3130 m (10269 ft)
Trip duration: One week (also with climbing in the valleys around)
Month/season: August
Where did you go and why did you choose this area?
I had a notification on my WhatsApp – a link sent from my friend, Ondrej. When I opened it, I fell in love. A monumental granite needle, towering into the blue sky. Half a kilometer of uncompromising climbing at an altitude of around 3000 metres above sea level. Another message from Ondrej: "Are you coming with me?" Of course, yes! Unnecessary question! Aiguille Dibona became my new every day motivation.
What was the area and weather like?
Ondrej and I spent a week in August climbing Aiguille Dibona and around the valleys of Écrins National Park.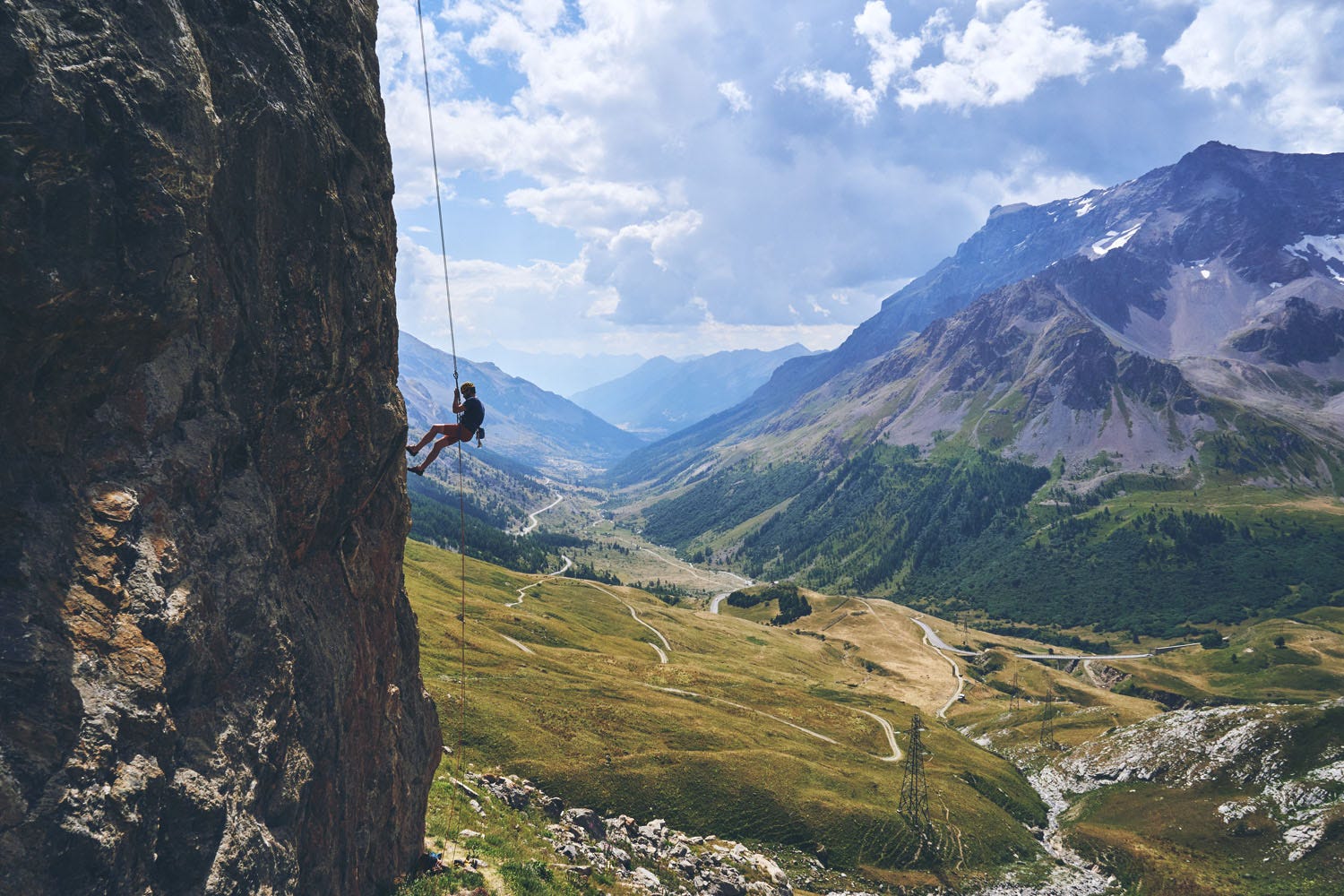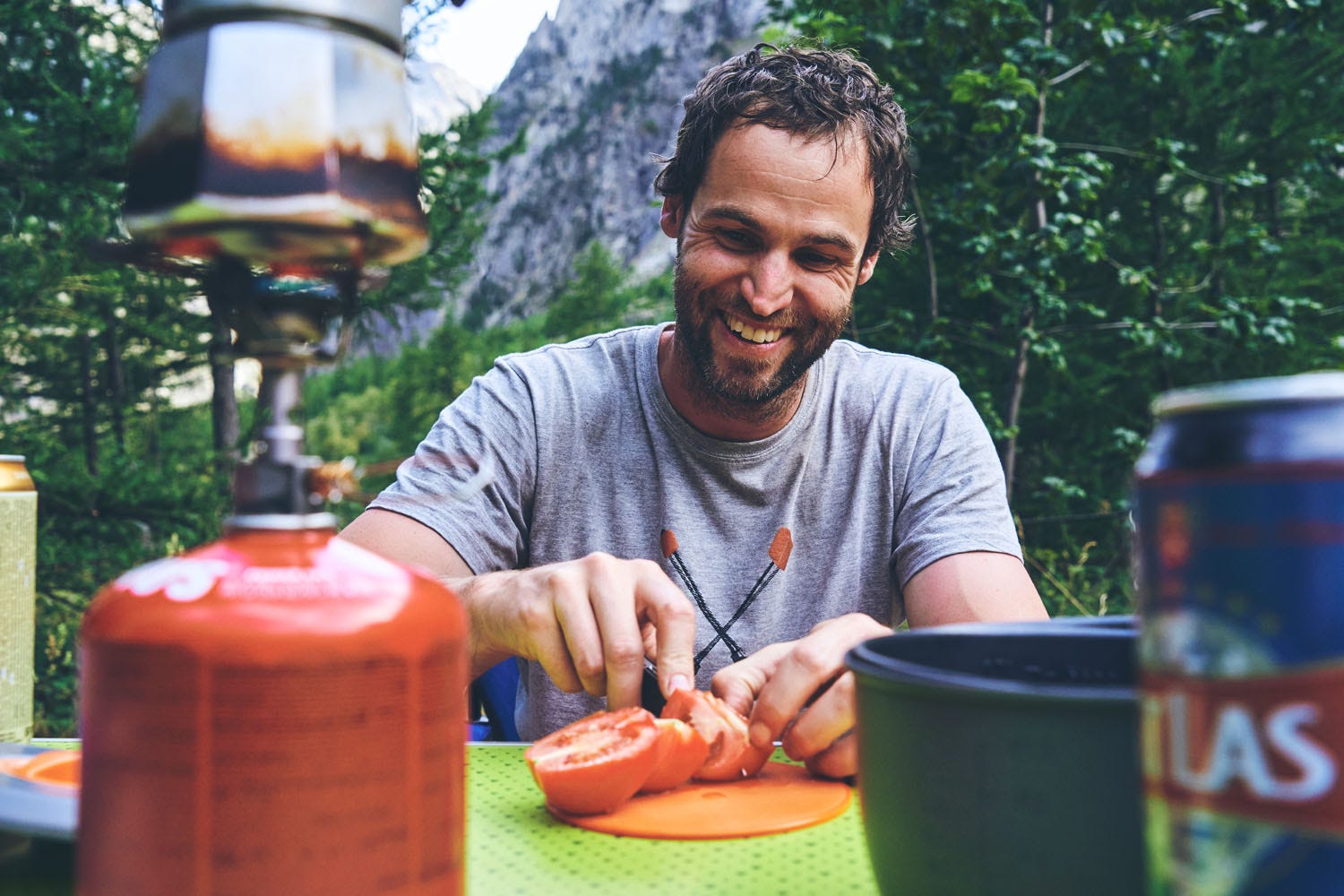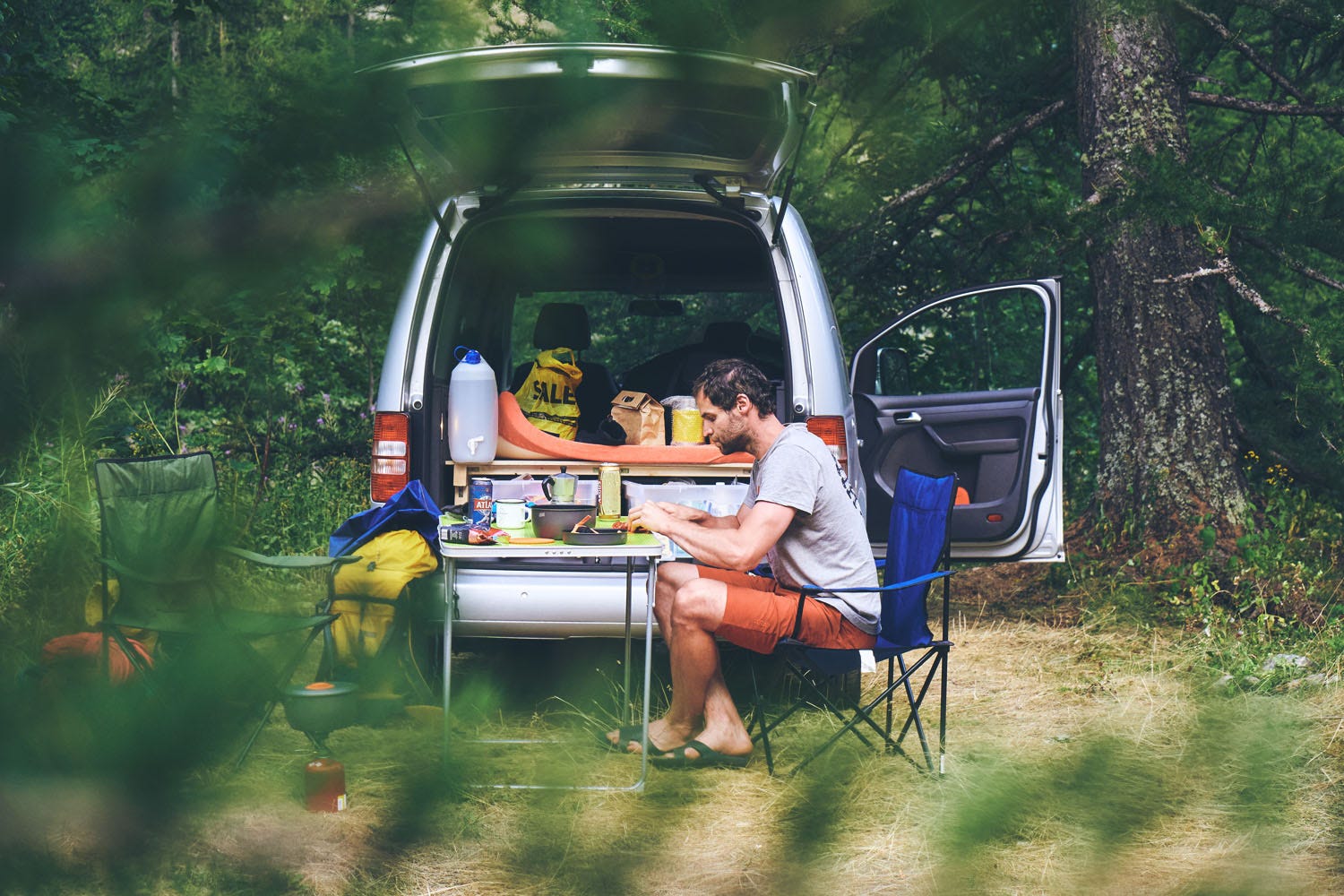 The exhausting heat of an afternoon storm remained in the air during the ascent to Refuge Soreiller, the mountain hut at the foot of Aiguille Dibona.
Refuge Soreiller is a great place hidden in the middle of the mountains. Sheep graze all around and behind the hut one of the most beautiful mountains in the alps rises above your head.
Covid restrictions were in place in the mountain huts. Masks were required in the dining room. The number of sleeping places had been reduced, but that did not prevent the all night snoring that resonated in our room.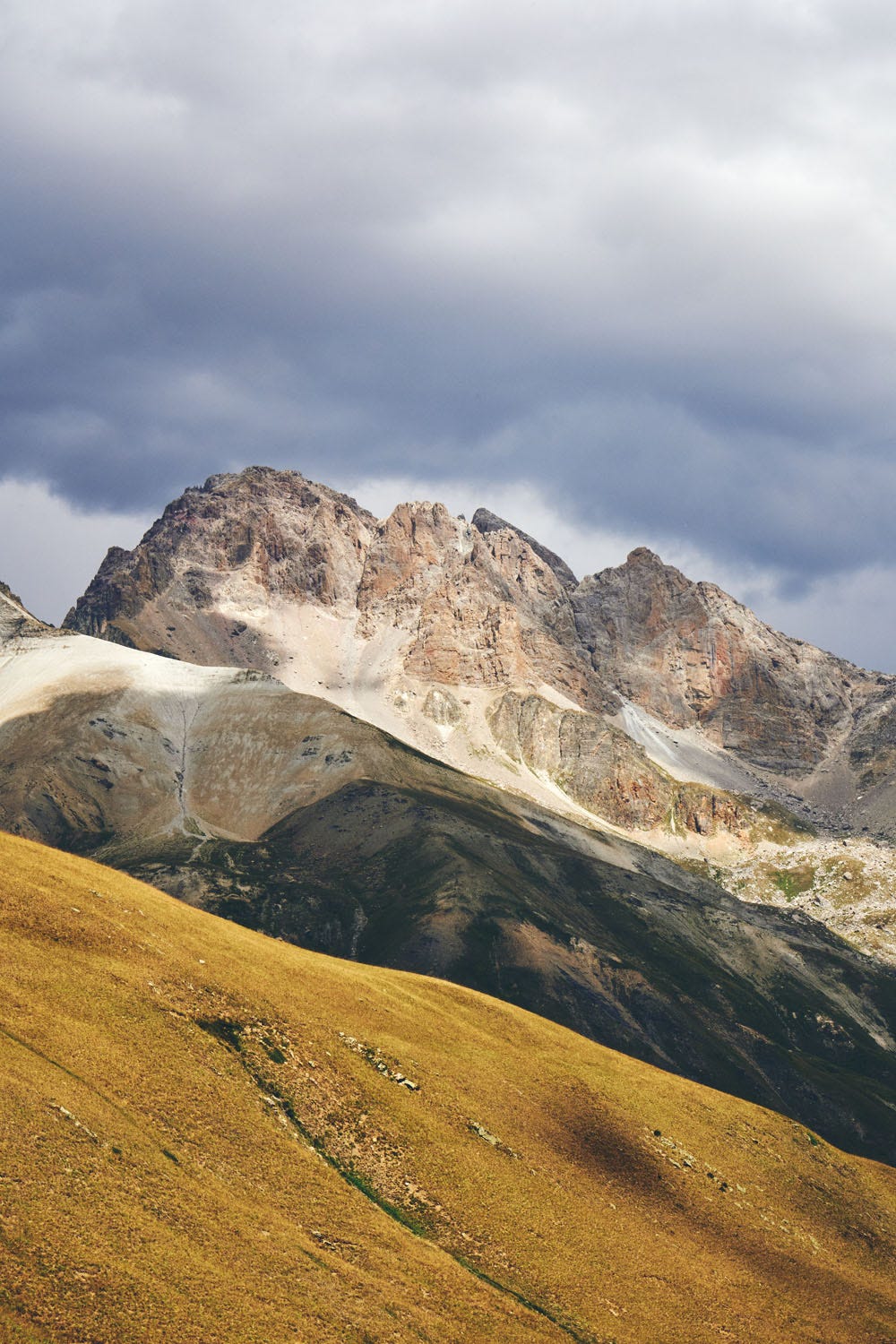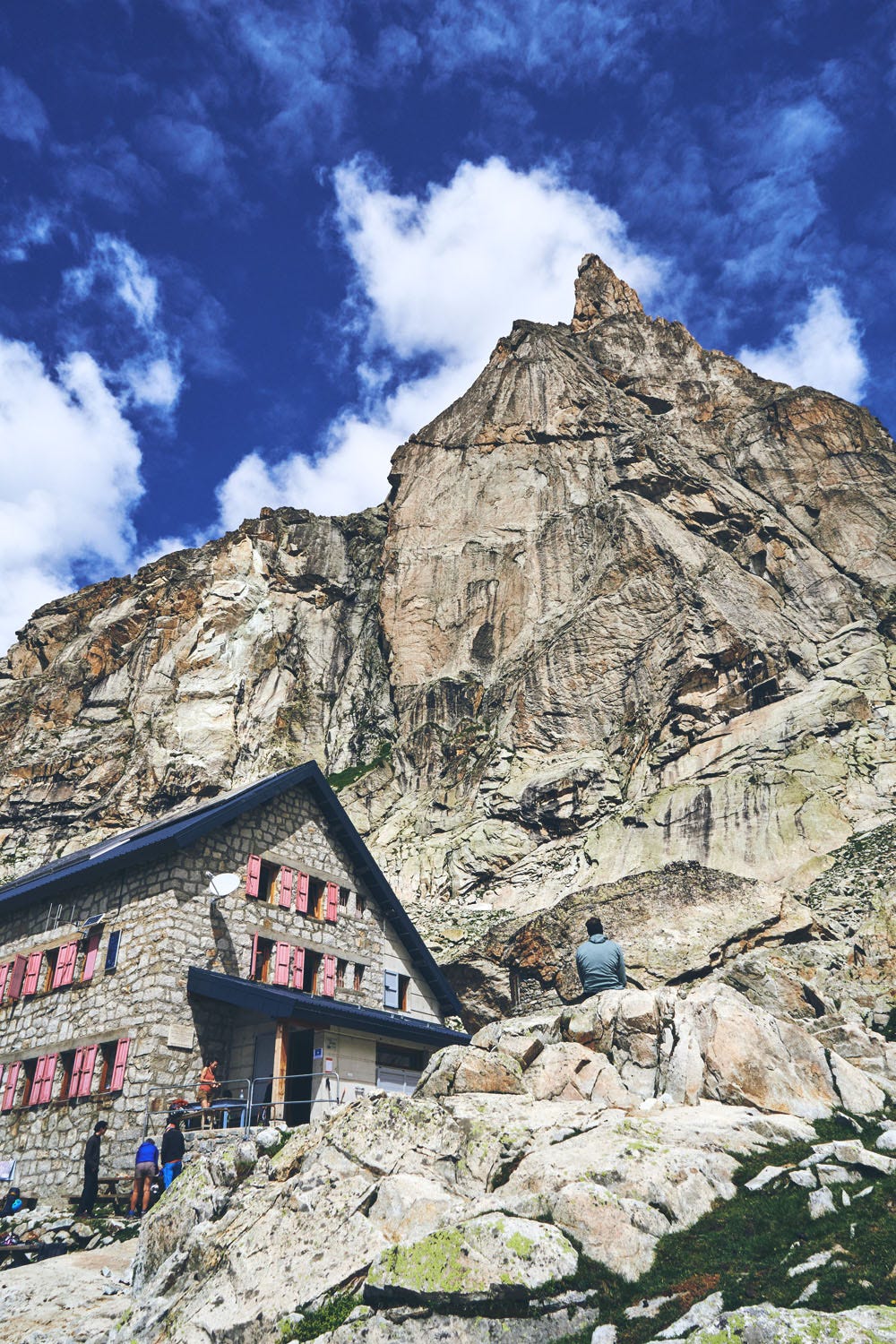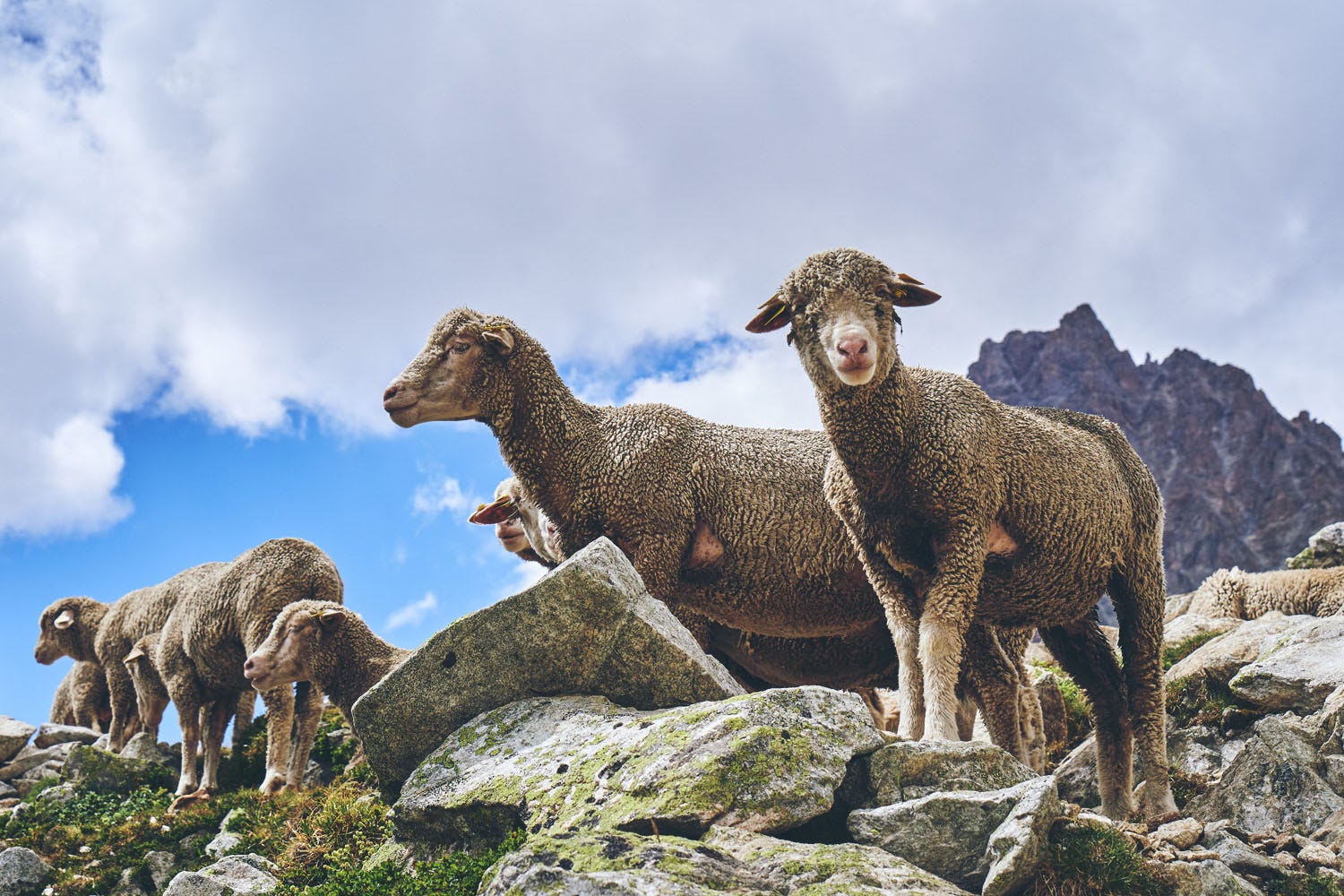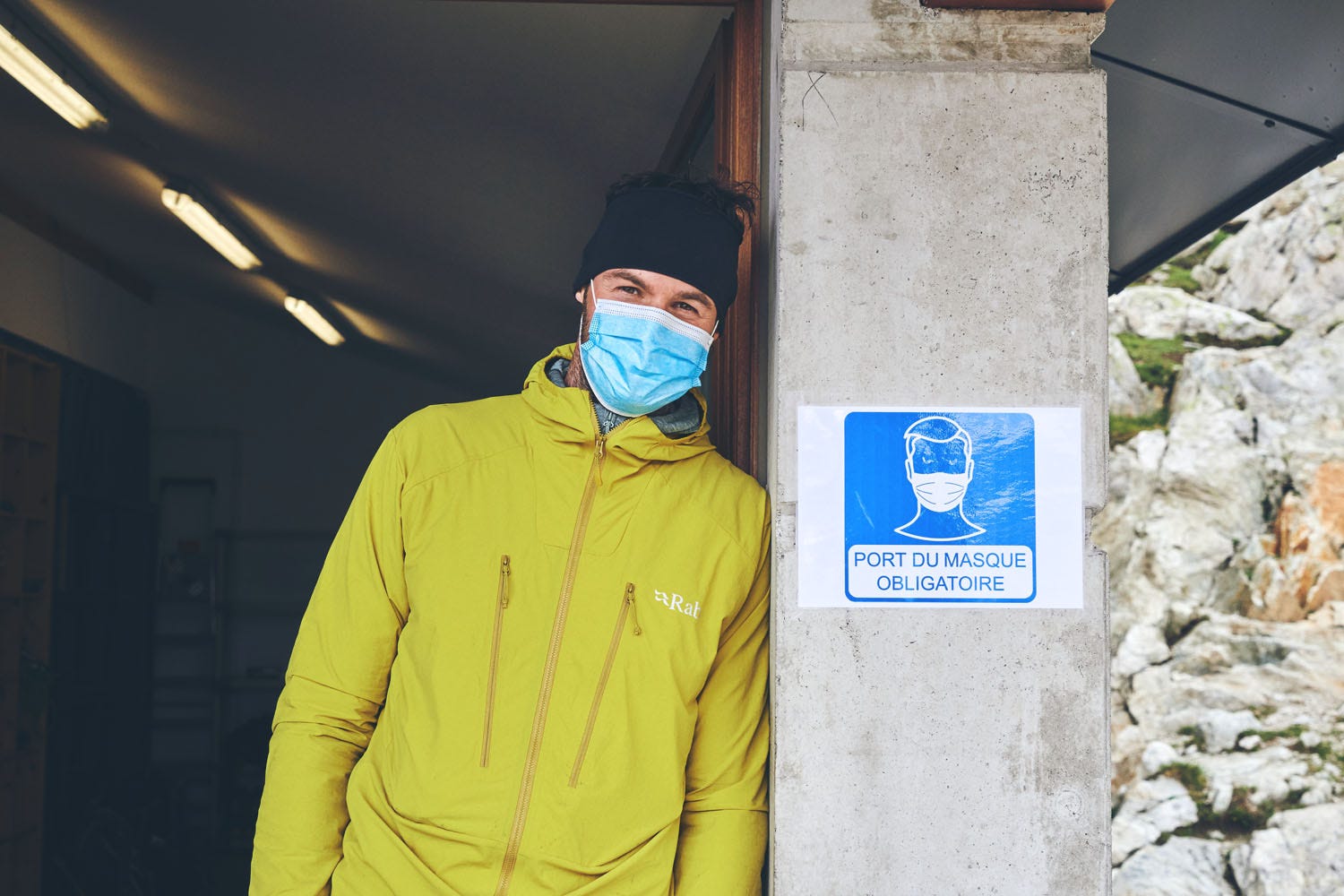 Tell us about your climb

– any successes, notable routes, unplanned difficulties?
We awoke early and before six o'clock were standing under the wall. Thirteen pitches waited for us. The sun was still hiding behind the mountains as we started the first pitch.
The slab introduced by an overhanging passage suggested that the climb would not be easy.
Halfway up the wall, we had time to rest, drink and eat a bar for energy. Positioned beneath an imposing overhanging roof we have to make a decision, left or right?
"I think the right side is easier. There are a few big holds."
The holds ended with a slightly overhanging open crack in which I cursed my heavy backpack, full of camera equipment. I tried to extend my arms and drop my fear. The big hold at the end of the crack became my salvation.
What was the left variant? I'll never know but choosing the right side was the hardest challenge I have climbed in a multi-pitch route.
After seven hours of climbing, we made it and stood on the top of Aiguille Dibona. It was exhausting but beautiful climbing.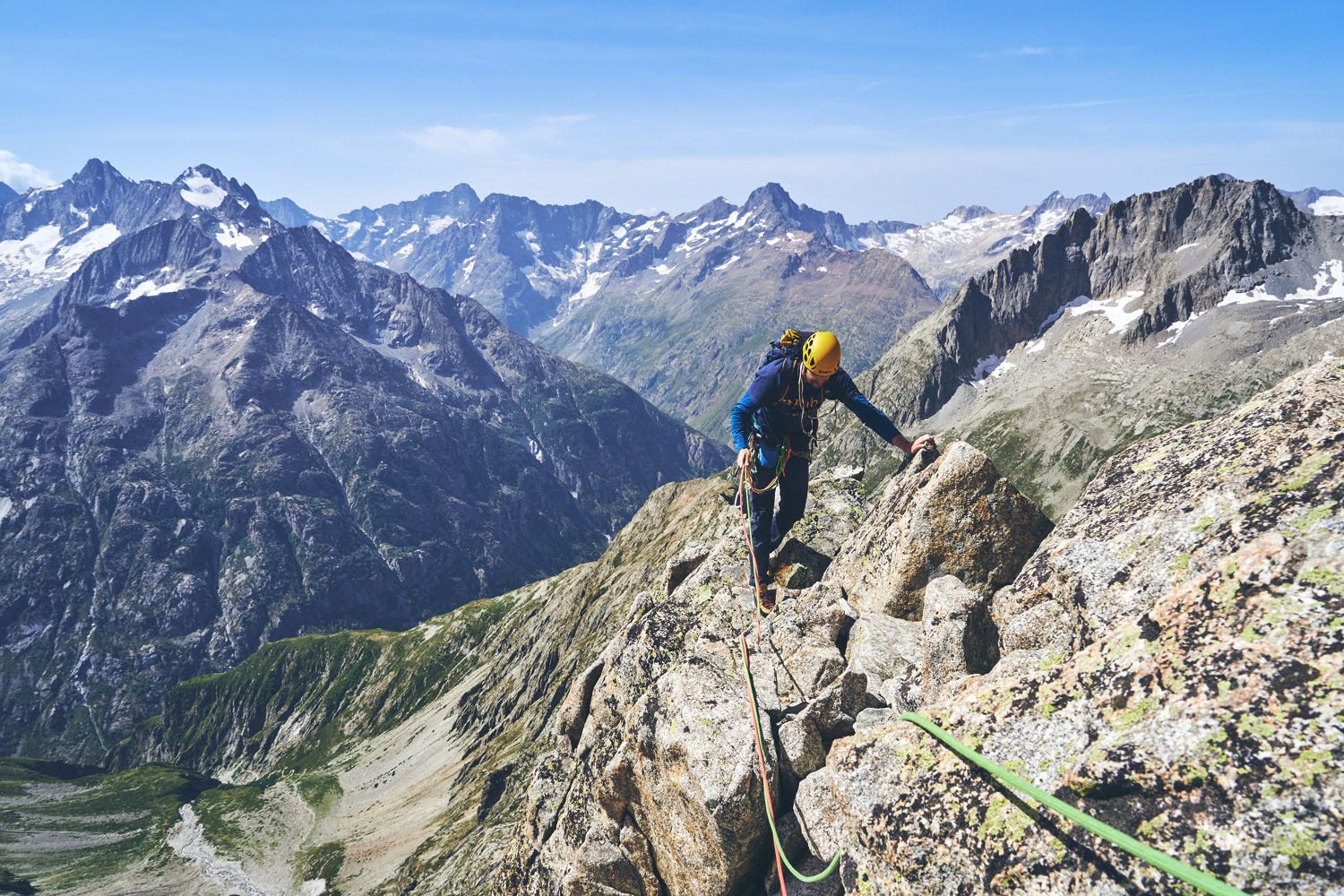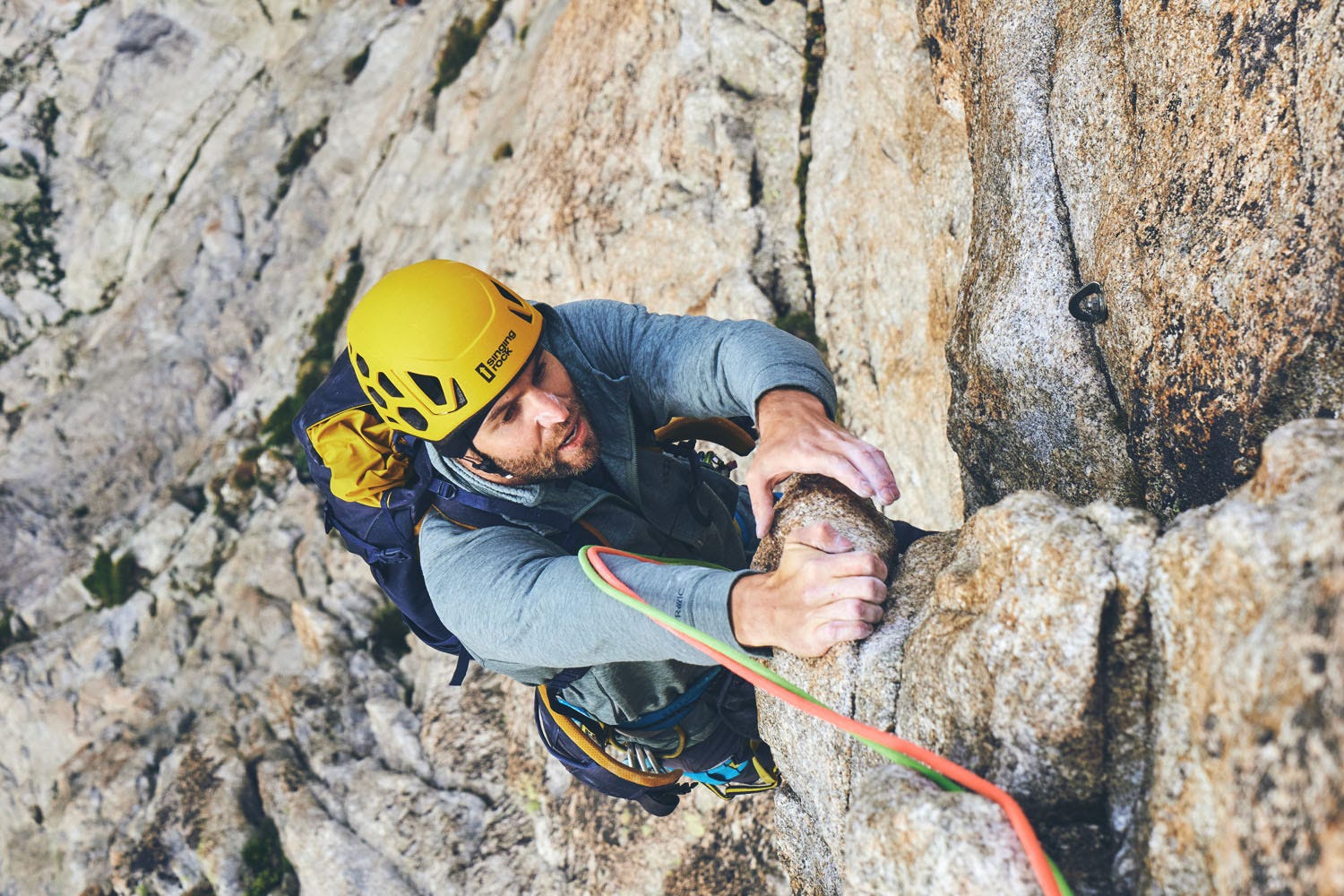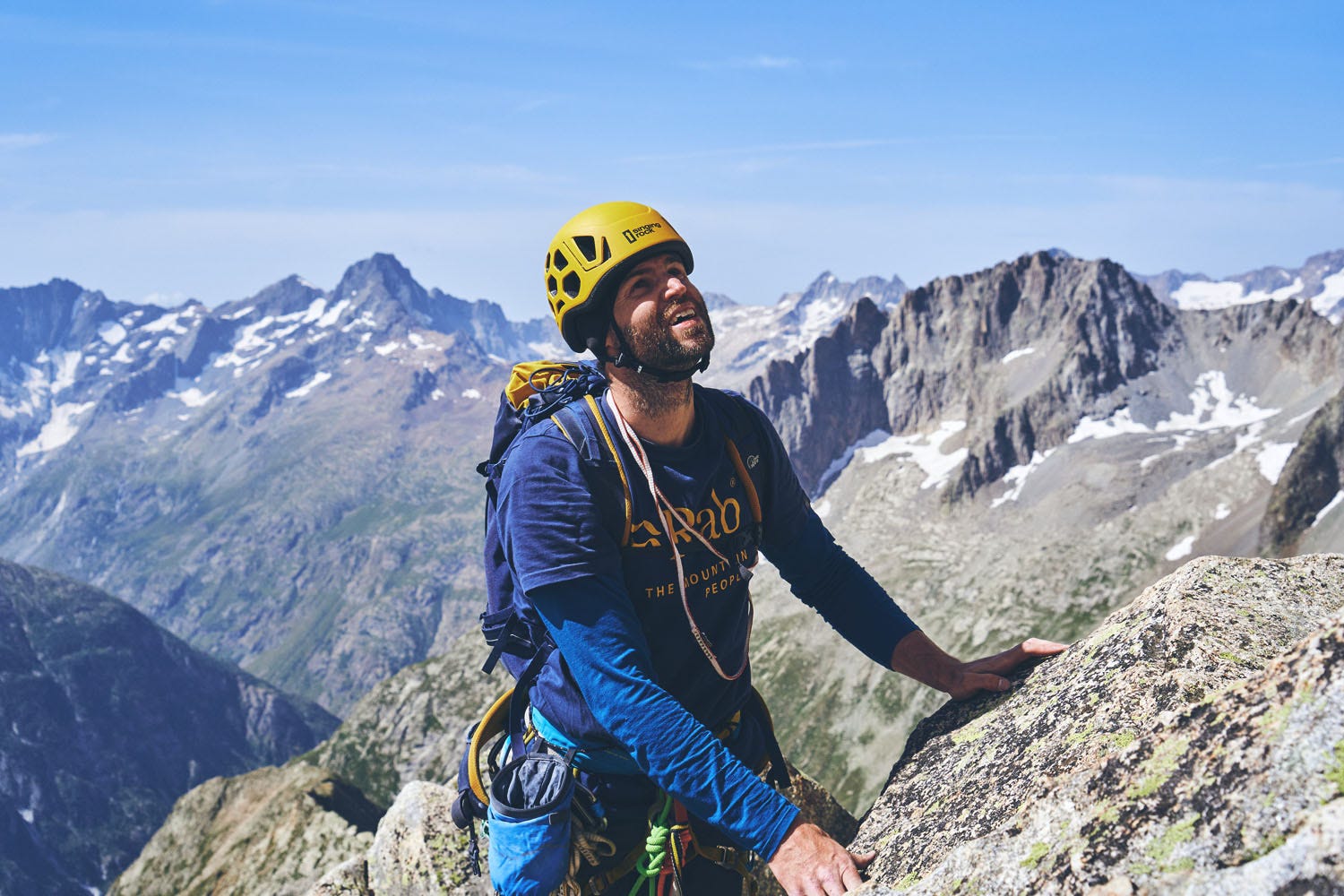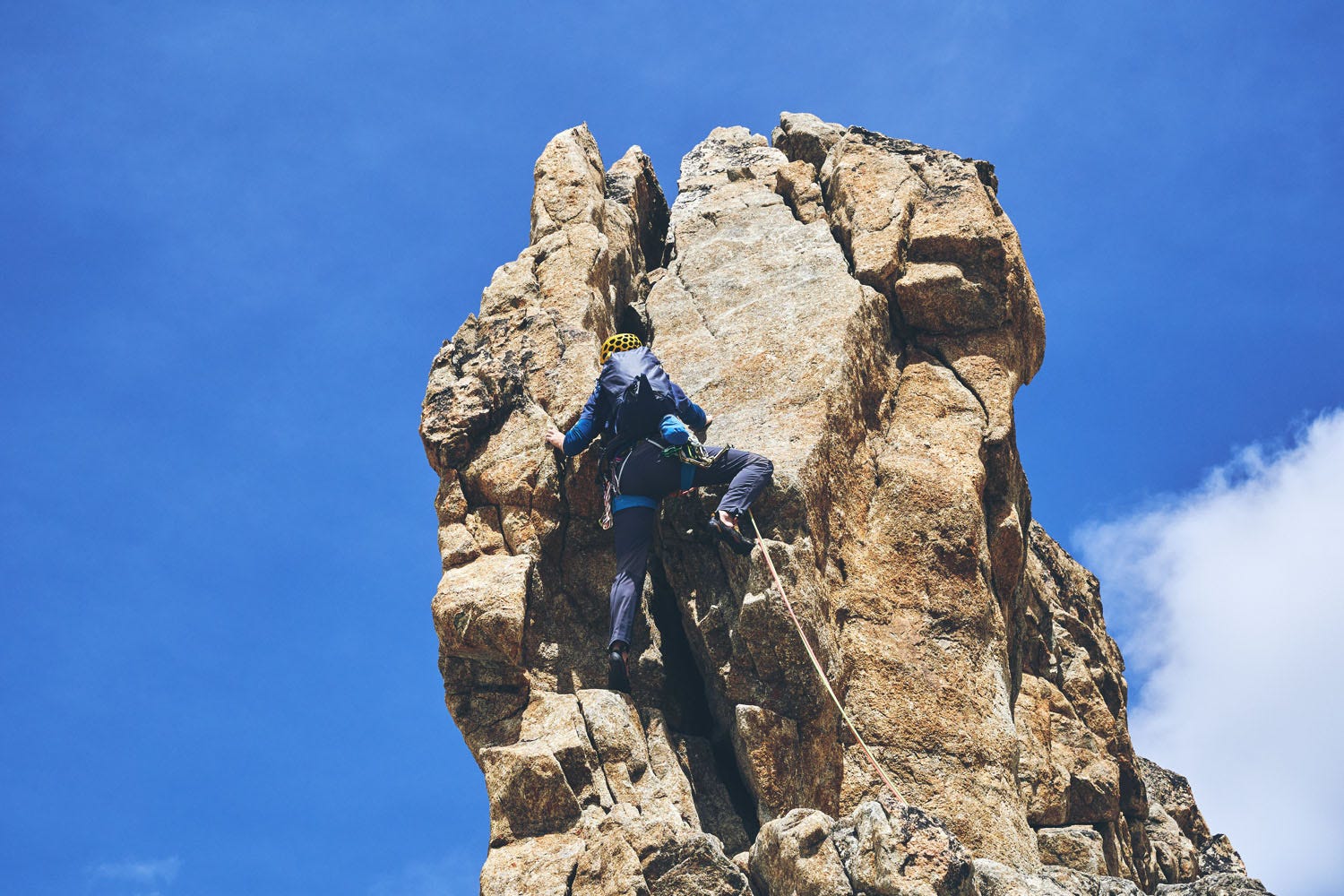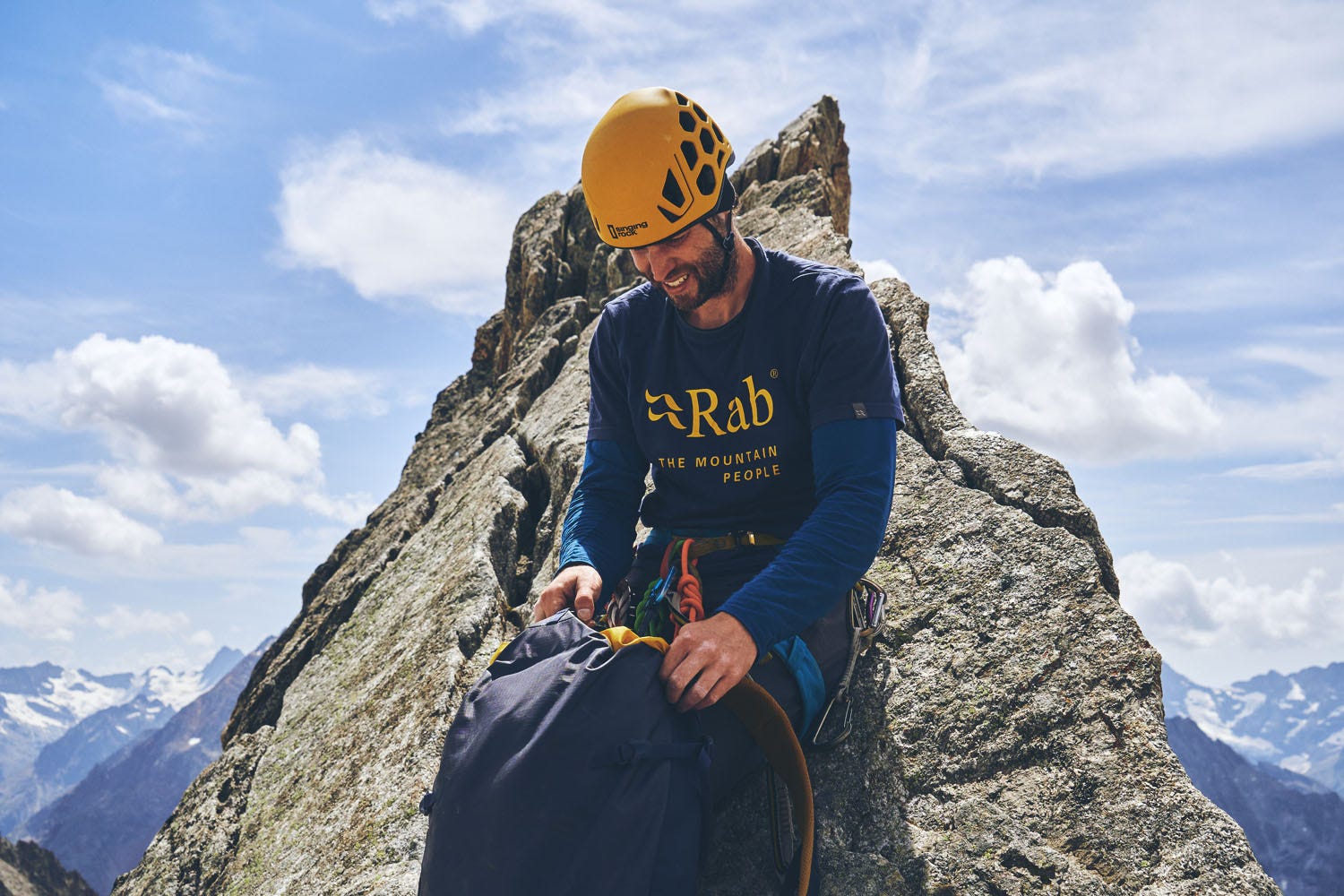 Rab and Lowe Alpine kit used on this trip
I was thrilled with the lightness and flexibility of the Torque pants. Also I could not imagine climbing an alpine wall without the Borealis jacket. Great combination!
My reliable partner is the Lowe Alpine Halcyon backpack. It sits perfectly on my back and carries water, camera equipment and telephoto lens.
Our lightest softshell, wind resistant and highly breathable.

Flexible, slim-fit and uncompromising technical pant for warm climates.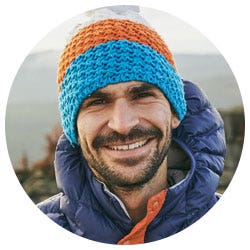 Images & words by | Honza Navrátil