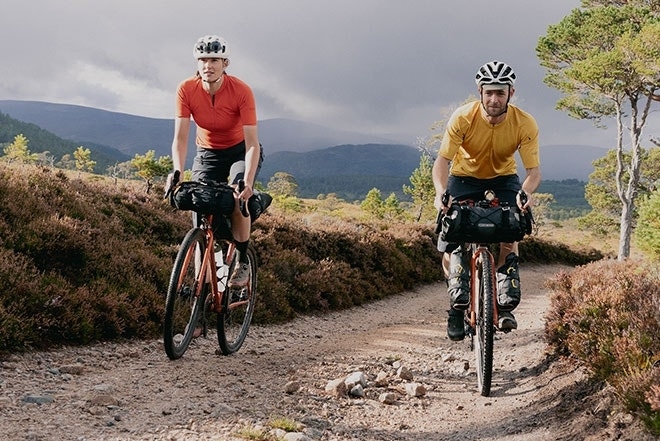 Launching yourself away from the start, with a rig loaded with gear, and a smile on your face as you head into the unknown is an incredible feeling.
Getting to camp and realising you left your gas canister at home is less of an incredible feeling. Those ramen noodles may need an hour to soak before you can chew through them, and you're already hungry.
Our gear guide aims to cover the basics of what to take, and to leave you with a kit list for your reference.
Of course, we may throw in a few of our own products as suggestions here and there, but we hope our guide on what to pack for bikepacking leaves you feeling prepared to pedal into a new and exciting world of adventure cycling.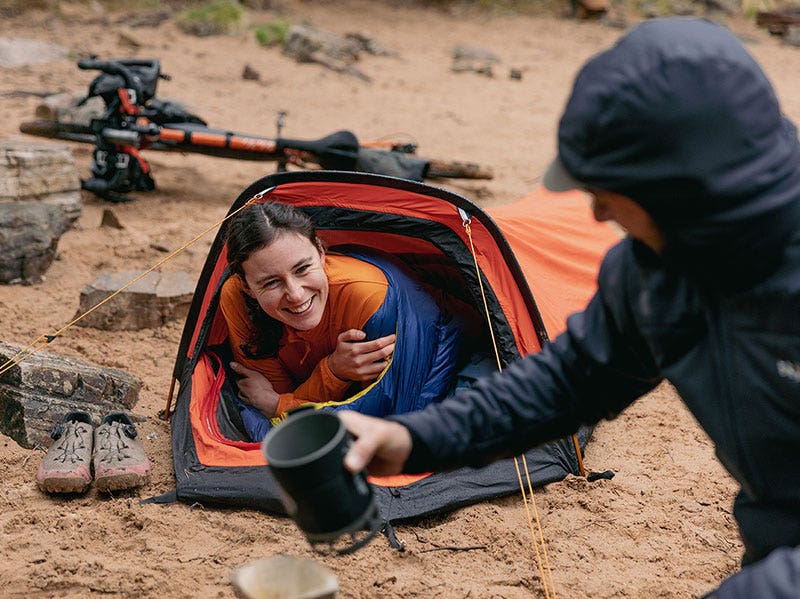 If you have come here as a novice to bikepacking, then this paragraph is for you. Bikepacking is a means to travel further on mixed, often mountainous terrain by bike, carrying what you need as you explore.
It's not about reaching your destination in a record time, but instead about immersing yourself in your surroundings and adventuring by bicycle.
We look at bikepacking in more detail in our Guide to Bikepacking.
This guide is certainly not an exhaustive shopping list. Instead, it's a suggestion on some essentials to work towards, and some fun luxuries that are 'nice-to-haves'.
Some examples of this include baselayers. Do you need new cycling-specific baselayers when the tops you use at the gym do an excellent job of wicking away moisture and keeping you cool and dry? Or gloves. The ones you already use for hiking are ideally suited for cycling if they offer enough flexibility and movement, enabling you to reach the brakes.
And your stove may not be the lightest, but if it gets you going on your first few bikepacking trips, there's no need to upgrade just yet.
What we are trying to say is this: use what you have and borrow what you can before rushing to buy new kit. You will learn what you need through trial and error, rather than buying a load of kit you seldom use.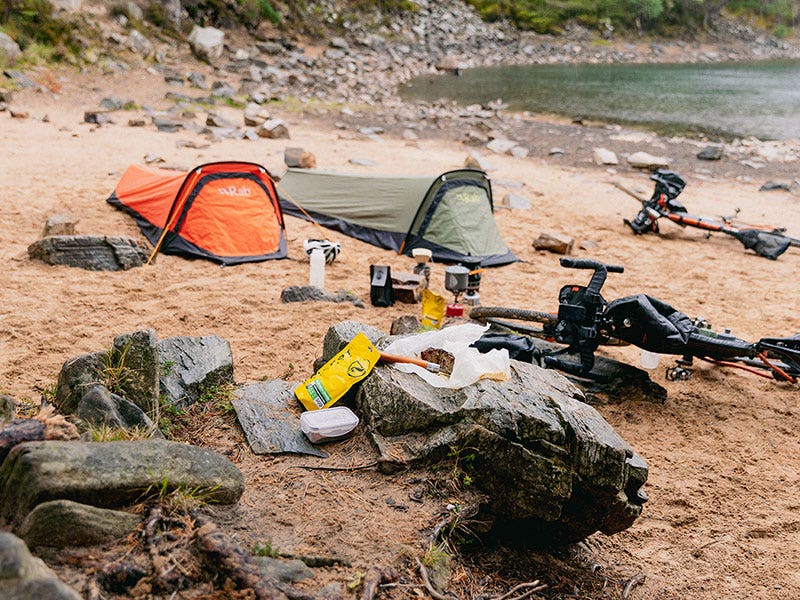 Layers
Baselayer / cycling jersey
Midlayer
Shell layer
Insulated layer

Cycling Essentials
Helmet
Bib shorts
Cycling shoes

Accessories
Gloves
Hat
Socks
Evening shoes

Camp
Sleeping bag
Camping pad
Shelter
Pillow
Headtorch

Cook
Stove
Cutlery and bowl
Food
Water
Coffee

Luggage
Stuff sacks
Bike bags

Bike Accessories
Bike repair kits
Gear repair
First aid kit
Power bank
Map (or mapping software)


Baselayers
Baselayers are designed to keep you cool in the summer while moving moisture (synthetic layers), and warm in the winter, while still being breathable (wool layers). Our new Cinder baselayer range features the Cinder Jersey and the Cindercrino Zip Tee, both with body-mapped construction, and all the features you come to expect from a cycling baselayer.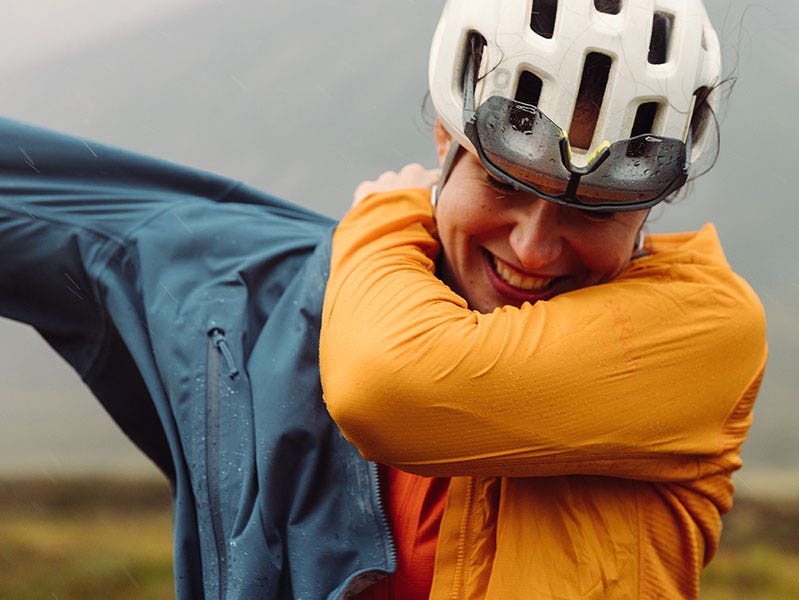 Midlayers

In the context of bikepacking, midlayers encompass a broad range of products – from wind blocker half zip tops, to fleeces and softshell layers designed for use on the bike. They act as versatile layers that you will probably wear more than your shell, but not as much as your baselayers.
Our new Cinder midlayers include the Borealis jacket, constructed with lightweight Matrix™ softshell fabric. It's perfect for fast and light use in warmer conditions where you want a quick and adaptable layer to protect you from heavy wind chill on higher ground. Alternatively, products like our new Cinder Ridgeline jacket, blending wind-resistant outer with fleece inner, are ideal for colder rides where you don't want to stop and remove layers. Tried and tested technologies such as Rab's Vapour-Rise™ systems have also been adapted for the bike with the new VR Cinder jacket combining the classic drop inside liner of the VR range with a lightweight 20D Pertex® Quantum Air outer.
Whatever you choose, the aim is to have an adaptable layer that's breathable, and only as warm as you need. Remember when the wind chill really bites you can layer up with your shell.
Shell layer
Unlike hiking or mountaineering shell layers, which typically need to be heavier, constructed with thick outer fabrics and sporting a high denier, shell layers for cycling tend to be lighter. The reason you can get away with a lighter layer is because you won't be wearing a backpack in most cases which can cause high wear to your shell.
Rab has recently released two new bike-specific shells: the Cinder Phantom, an ultralight shell which fixes to a frame bag, and the Cinder Kinetic.
The Cinder Kinetic is an interesting piece that utilises Rab's Proflex™ fabric for use on the bike. This makes for a lightweight, flexible but durable shell that's extremely breathable and ideally suited as a shell layer. The softness of the fabric also makes it comfortable enough for all-day wear.
Insulated layers
You won't be using your insulated layer while riding. Unless of course, you go bikepacking in Scotland in the winter. Then perhaps an insulated layer would be best.
The inclusion of insulation here is for use in the evenings. There is nothing like wrapping up warm in a puffy down or synthetic layer while resting at camp, sharing stories from the day, and planning your next stint of riding.
Both down and synthetic layers work well here, although the compressibility of a down layer may appeal more as you move to lighten your kit.
Cycling Essentials
It goes without saying that there are a few non-negotiable essentials for use while on the bike. These are the essentials you need regardless of the type of cycling you are doing, and include: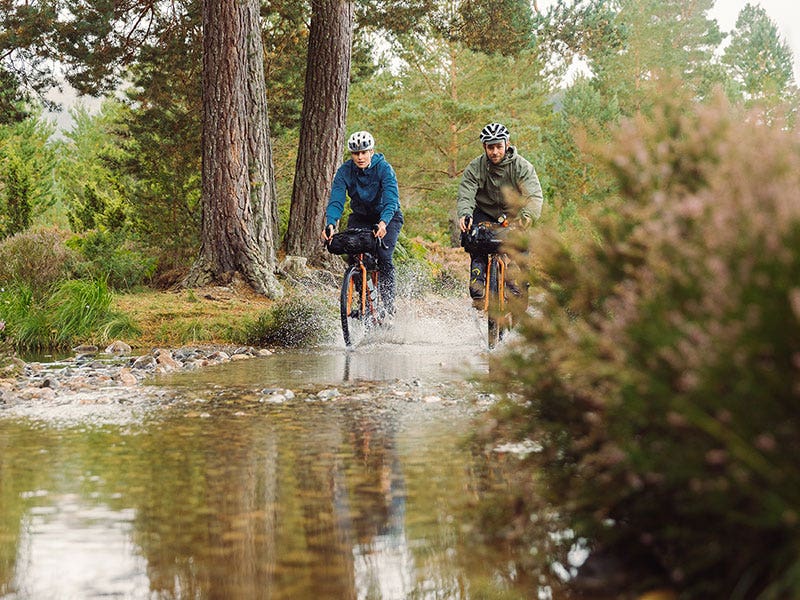 Helmet
If you ride on the regular, then picking up your helmet before you leave on a bike ride is second nature to you. If you don't already have one, then reputable bike stores have a range of helmets in stock designed to fit a variety of head shapes.
Bib shorts
A well-designed and padded pair of bib shorts can make the difference between a ride that's comfortable even over rough gravel, or an experience that you would sooner forget. Bib shorts for bikepacking should include generous storage and a high-density chamois for a friction-free ride.
Cycling shoes
Those slick road cycling shoes may not be suitable for bikepacking due to their lack of grip on the bottom.
Instead, a pair of hybrid cycling shoes such as MTB trail shoes may be the best option, especially for those moments where the trail runs out, and the ascent is too steep or rocky for riding.
These are pieces of non-negotiable cycling kit you cannot leave home without. They are also probably kit that you already own if you either hike or ride.
Gloves
Depending on your riding season of choice, gloves are always helpful to have in your back pocket. Summer rides often don't demand gloves, but as you move into the spring, autumn and winter seasons you will appreciate the extra comfort.
Warmer GORE-TEX gloves with a fleece or synthetic insulated liner will give you excellent protection against wind chill while on the bike.
Hats
Although you're unlikely to need a big warm hat when wearing a helmet, you may still find times where having a thin layer that sits under your helmet is welcome. Merino or thin wind stopper beanies are excellent low-profile solutions that keep the cold out.
Socks
It's likely that if it rains, your feet may get wet unless you're wearing waterproof overshoes. In any case, if the rain doesn't get to your feet the wind chill will. Your shoes will cool down over the duration of a longer ride, and your toes will feel cold.
A good quality pair of merino or merino/synthetic blend socks are the best way to ensure your feet stay warm in wet conditions. Merino also keeps moisture away from your body, leaving your feet feeling dry even when wet.
Evening shoes
Regardless of the time of year, having a pair of evening shoes to change into is a welcome break from your cycling shoes. Evening shoes can be as simple as a pair of lightweight crocs, or minimalist shoes. You want something that packs down small or weighs very little (or both).
Being well prepared for camp is half the battle and ensures you are well fed and well rested, giving you the energy you need to take on the next day.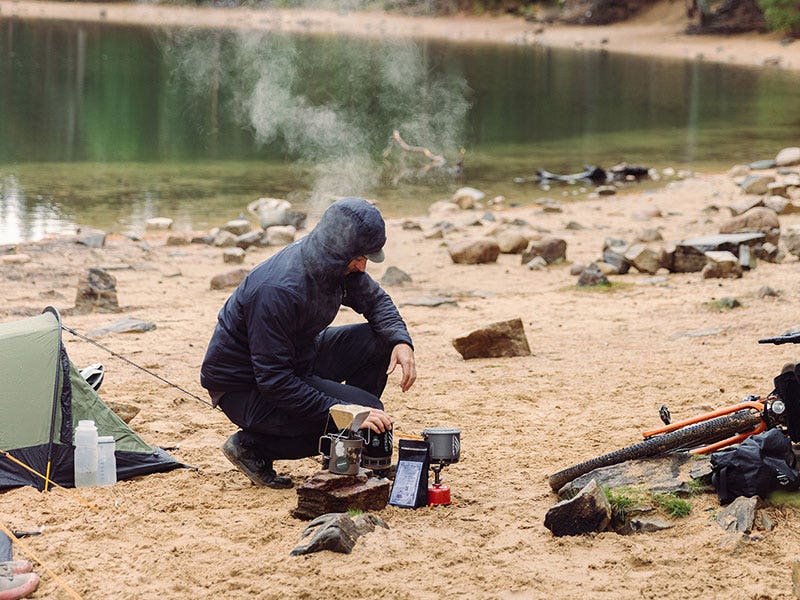 Sleeping bag
Having an excellent quality sleeping bag can make all the difference between a good night's sleep and a miserable experience on the trail that puts you off camping. There are a few considerations for sleeping bag, including price, weight, and warmth.
We have put together a guide on choosing the right sleeping bag for your needs here. (sleeping bag guide link)
A good quality sleeping bag keeps your top and sides warm, but what happens to the bottom of the bag that's compressed between you and the surface you're lying on? If your camping pad isn't fit for use the cold will go straight through it, through the compressed down and leave you feeling cold throughout the night.
Therefore, a suitable camping mat is a gear cupboard essential for your bikepacking trip.
Shelter
There's a dizzying array of shelters to choose between. From ultralightweight single skin tents to hardy mountain tents. From tarps and bivis to hammocks.
Whichever shelter you choose to use, make sure you have put it up in the garden or local green space before you use it. This allows you to ensure you can put it up hassle-free when you have reached the end of the trail for the day and want to pitch up and rest.
Pillow
There are three options for a pillow. If you want the fast and light option, you can use a stuff sack filled with a down jacket as a makeshift pillow. It is often less comfortable than it sounds.
The other option is to take an inflatable or filled camping pillow. They are more comfortable and provide support around your head.
The final option, reserved for the hardiest among us, is to not take a pillow...
Headtorch
If you forget your headtorch you will soon learn that using your phone as your camping light is less than ideal. A decent quality headtorch is as essential on the trail as off it. In the darker months it allows you to move effortlessly around camp in the dark and enjoy the evenings. Make sure to go for a headtorch with a long-lasting battery and a range of brightness settings.
Stove
If you are new to bikepacking and already have a stove there's a good chance it's perfectly suited to bikepacking. Even if it's not the lightest and fastest point to boil stove, you know it works and can be relied on while on the trail.
After your first few bikepacking adventures you'll get to know your preferred camp cooking style, whether it's simple boil-in-the-bag meals or frying up a delicious feast. At this point you may want to invest in a lighter stove that's best suited to your needs, but in the meantime it's wise to stick with what you know.
Cutlery and bowl
It goes without saying, having something to eat your noodles with is not a luxury, it's an essential. As you start any cutlery will do, even your finest silverware.
Food
The food you choose for the trail is such a personal choice. As mentioned above, some bikepackers live off boil-in-the-bag meals, ramen noodles and outdoor provision bars. Others prefer a finessed culinary experience on the trail, choosing to pack real ingredients and taking herbs and spices along for the ride.
Whatever way you choose to eat, there's no right or wrong, just make sure you prepare ahead so you don't run out.
Water
Modern water filters and an abundant supply of streams, rivers and lakes in the UK make carrying extra water a thing of the past for many. No longer do you need to lug 5 litres of water on the back of your bike. Instead having capacity for 2-3L on your bike is more than enough. Make sure to plan ahead as you reach camp to ensure you're either near a water source, or you filled up earlier in the day.
Coffee
Coffee is a non-negotiable essential for bikepacking. No ride starts without it. Moving on.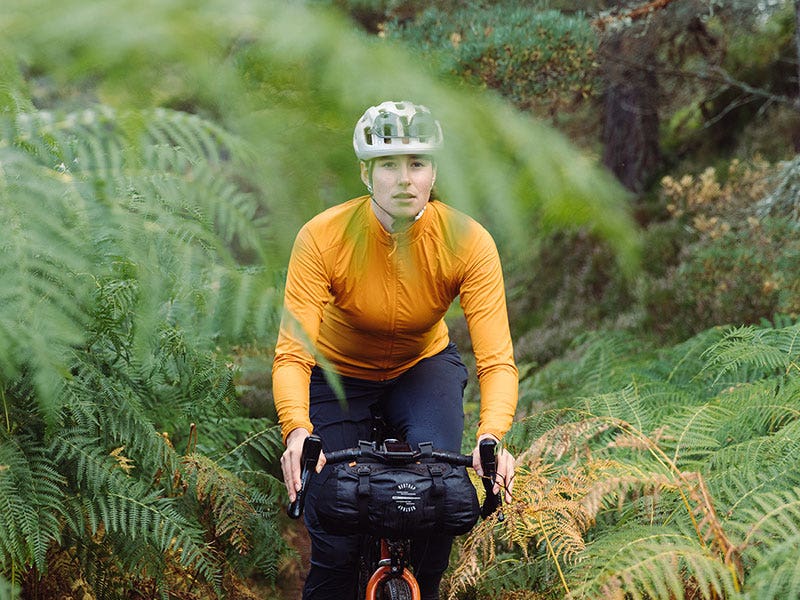 With the exploding popularity of bikepacking in recent years, bike luggage brands have multiplied and expanded their ranges. From big brands producing slick bike bags, to smaller outfitters sewing a range of cottage-industry products, you will find bike bags at a variety of price points.
If you are just starting out it's worth sticking with what you have and not rushing out to buy a full setup for your bike. If you have panniers, then use those. If you just have a 30-40L rucksack, use that. When you do need to purchase bike luggage, start with a saddle bag and handlebar bag before adding other essentials as required. This will give you a taste for whether you enjoy offroad and gravel riding over multiple days without the initial spend.
Finally on our kit list we have accessories. These are the bits and pieces that you don't want to leave home without, and will live in your handlebar bag, ready when you need them at a moment's notice.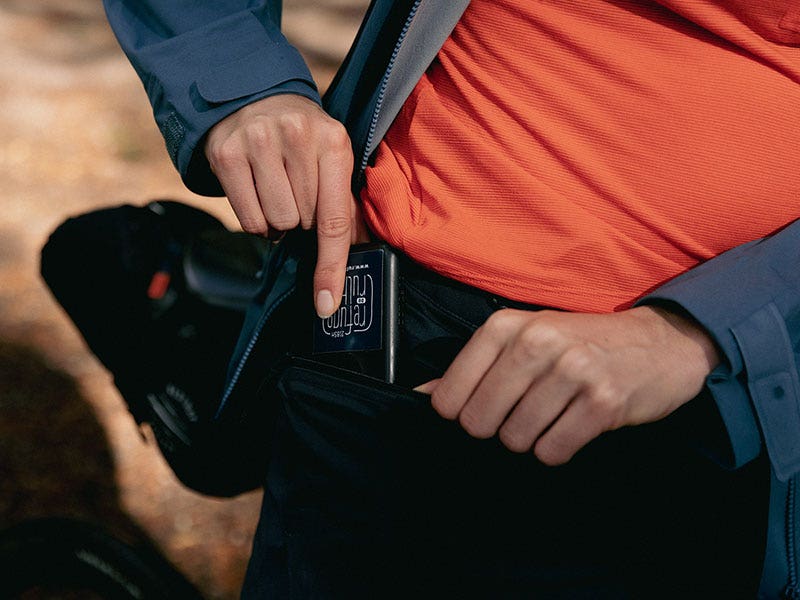 First aid kit
First aid kits come in a range of shapes and sizes with different accessories designed to treat many on-the-trail medical issues. Our friends at UKC have put together advice on making an effective mountain first aid kit.
Gear repair
Having a few gear repair patches on hand is always essential. Whether you need to patch up a hole in a jacket or a tent, gear repair patches are a key accessory you don't want to leave home without.
Power bank
With an increased reliance on mobile phones, especially for use when navigating, you need to ensure that you have enough power to last the duration of your ride. If you are in a remote setting power banks are crucial. Nowadays they are often lightweight and slim, meaning they can be easily stored.
Map
Even if you download and use a piece of dedicated mapping software, it is essential that you carry a backup paper map of your route.
It may get forgotten at the bottom of your bag, but better that it's there rather than left at home when you need it the most.
After a few rides out, you should begin to have an idea of the pieces of kit that work for you, and the pieces that don't. You will learn whether you prefer a bivi or a tent, and if you like to cook finer meals on the camping stove, or if you can settle for noodles.
Regardless, don't rush your decisions. Buy and choose carefully and use what you can from your existing outdoor wardrobe. Making these mindful choices keeps an already low impact activity even lower in its impact, and ensures that when it's time to buy, you select the right product that you're likely to use.
Download our bikepacking packing checklist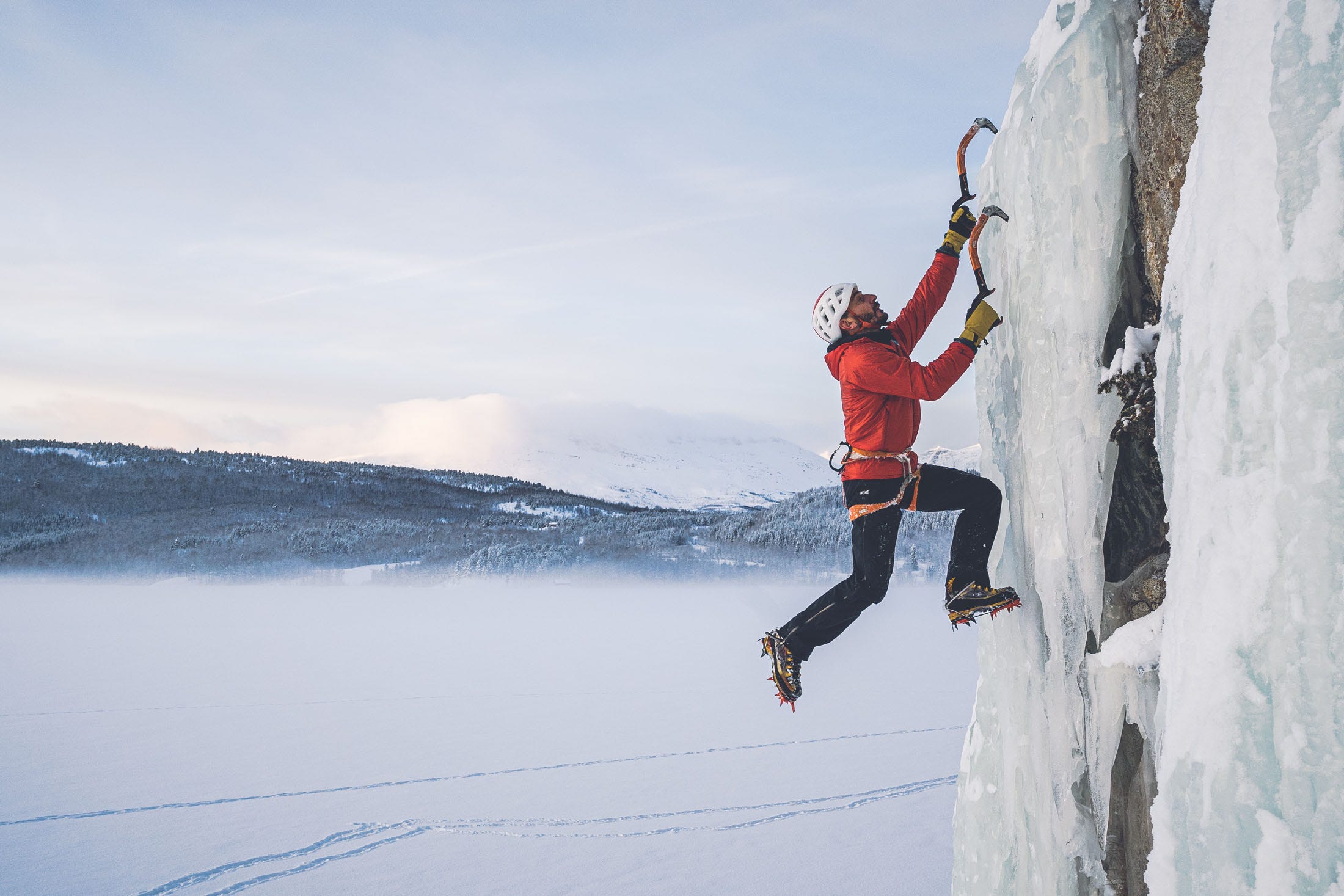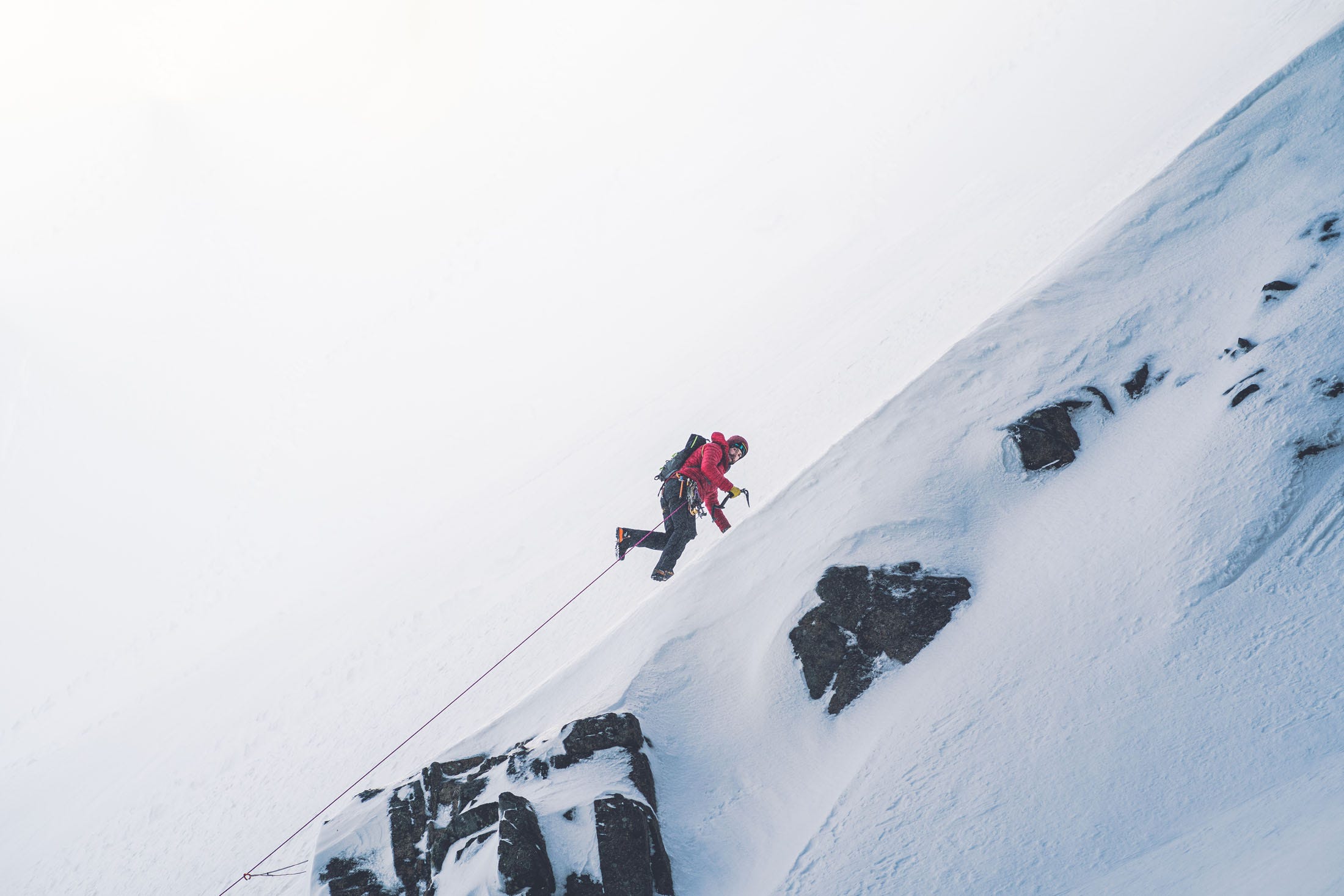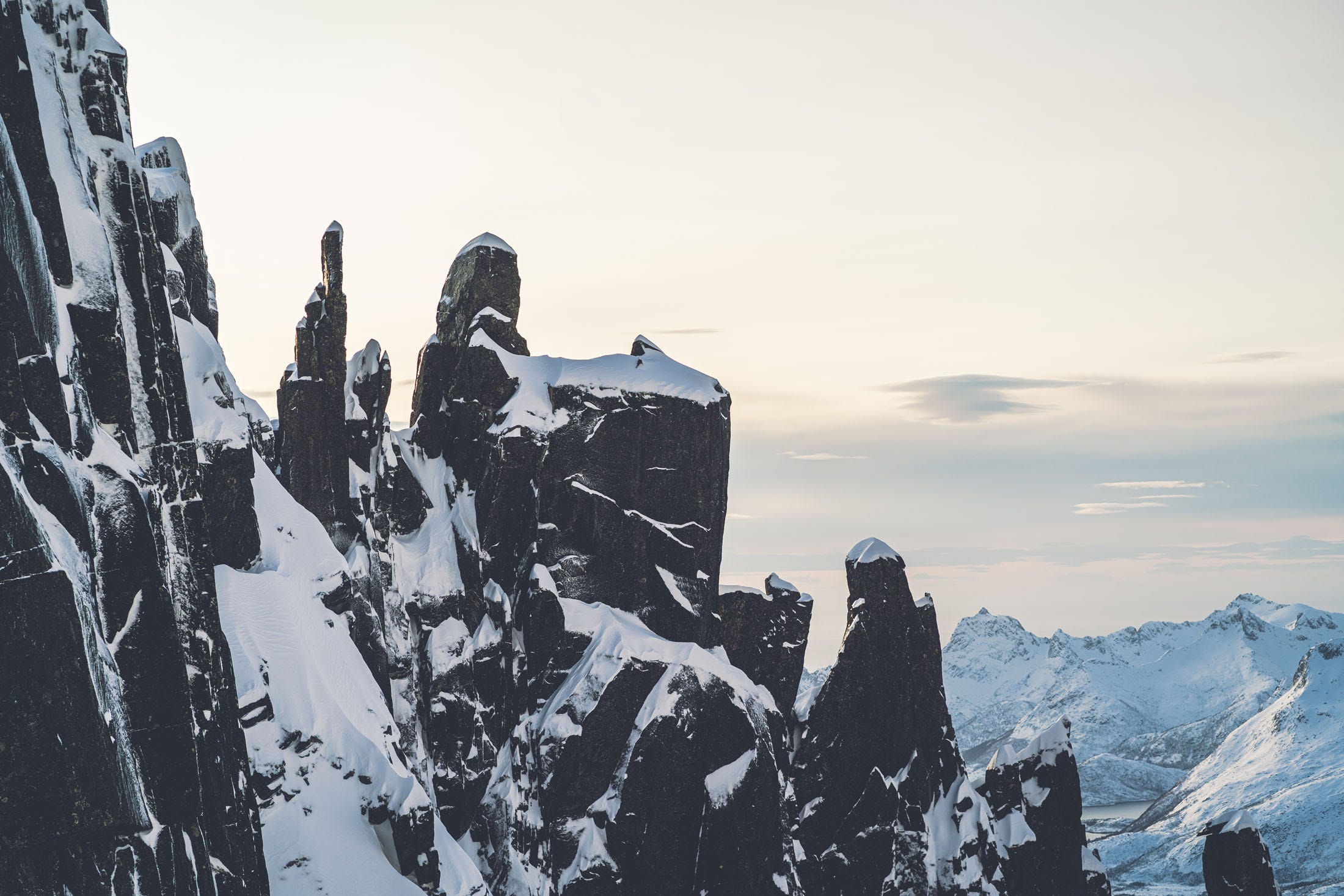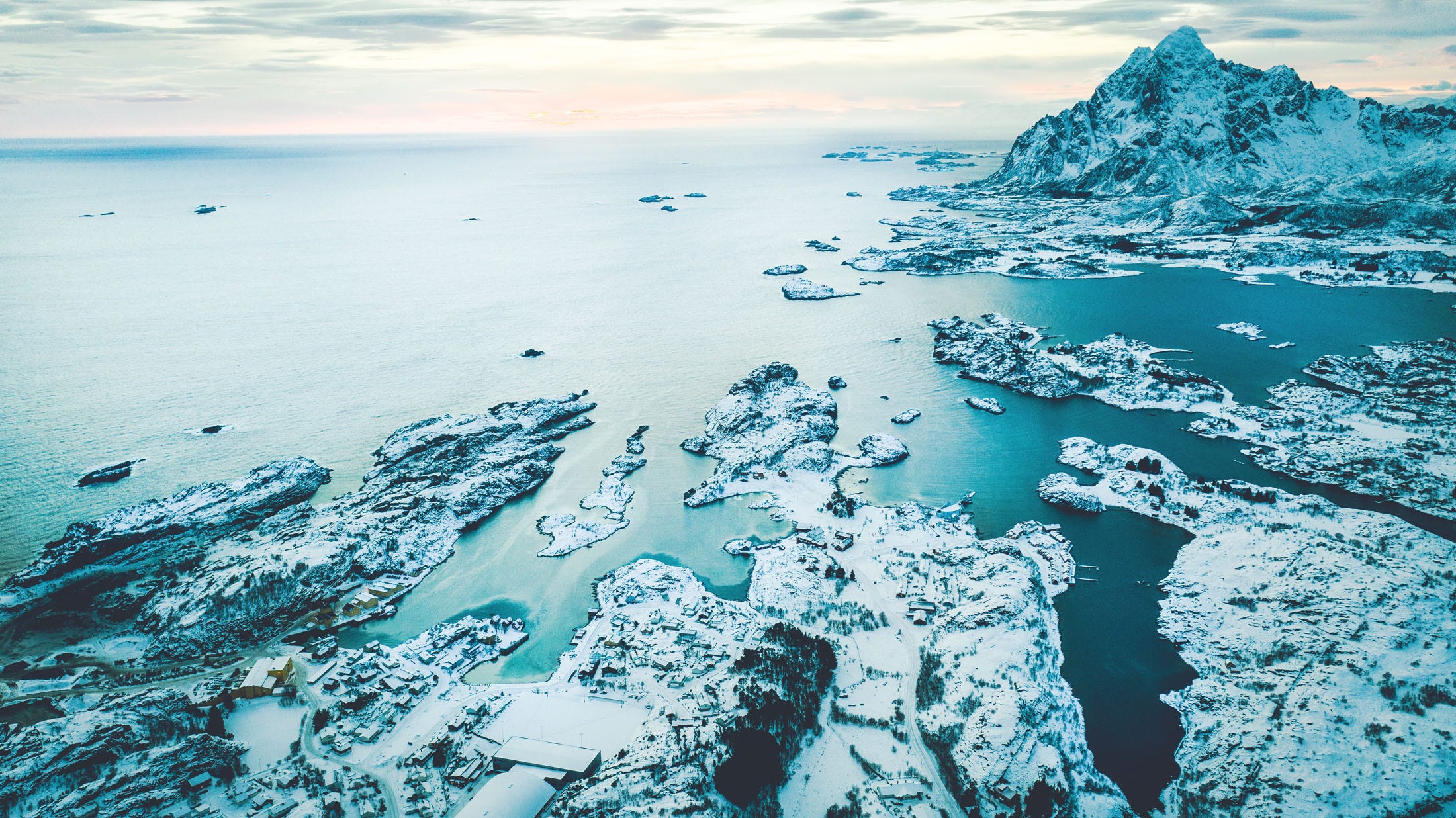 Large subhead (32px text, 38px line height)
Small subhead (20px text, 28px line height)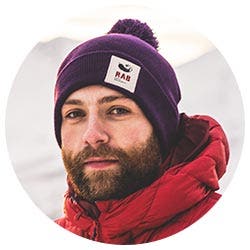 Words by | Matt Usherwood
Words & images by | Athlete Name