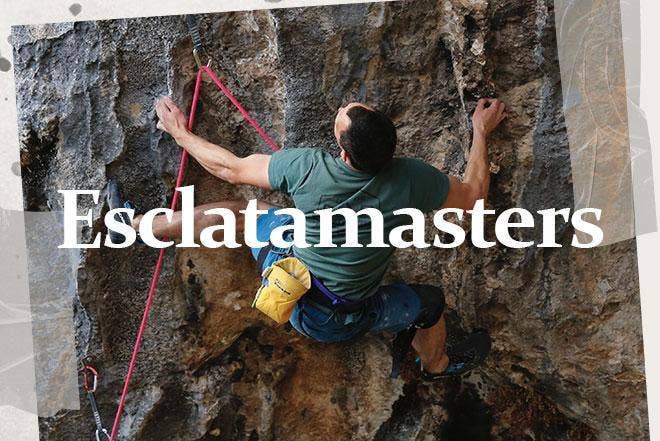 I want to climb at my athletic limit, whatever that is. So, I started looking for something on the edge of what I could do. Something that required every bit of strength and skill I have, both physical and psychological. Something so hard (for me) that I had to consider every variable, and not rely on being 'better' than the route.
Esclatamasters was perfect for this. A long, varied, spectacular line of bullet-hard, blue-grey limestone in the foothills of the Catalan Pyrenees. It turned out to be a 9a, which is the sort of grade people use as a superlative, for something that's absurdly hard, like "the route doesn't go up there that's 9a". Part of me wanted to be a '9a climber'.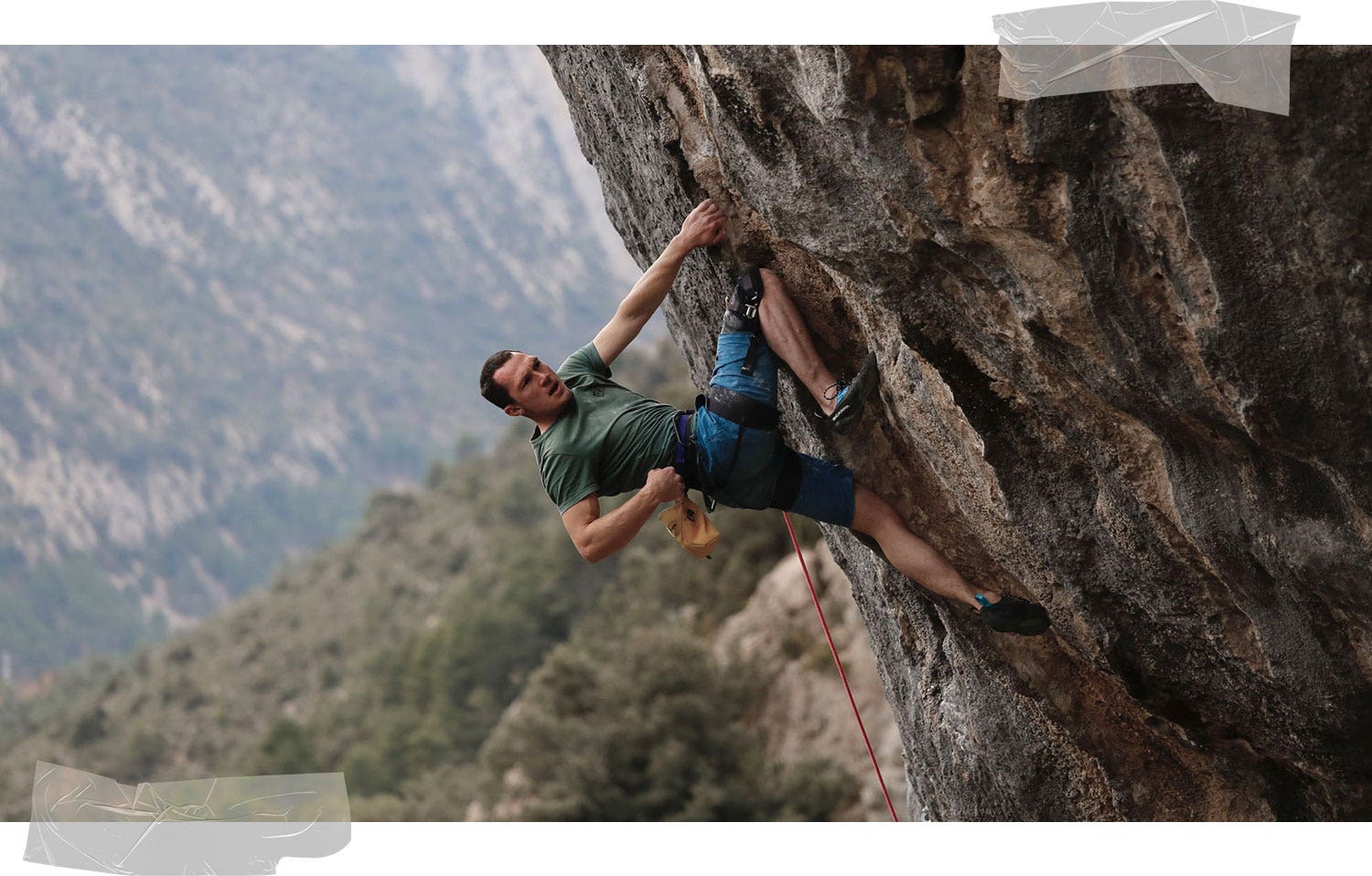 The route transitions from a very steep and physical start to a technical, resistance headwall where you can barely take a hand off to clip. It's so quiet at the crag that you can hear people talking in the sleepy little village fifteen minutes' walk away. We quickly replenished our deficit of vitamin D from Welsh winter. I'd work myself to my limit in between siestas in the sun, learning a little more about the route and, in a funny way, about myself, every day.
When you consider every variable, you realise anything can conceivably affect your progress – the food you eat, the sleep you get, how much exercise you do on a rest day, letting your hands get too wet in the shower. It becomes all-consuming. It felt like the only time I wasn't distracted and thinking about the end goal was when I was on the rock, perfectly focused, climbing in flow. I learnt to hone that focus. To keep relaxed but in-tension and not over-weight the holds. I learnt all the subtle hip movements, the foot positioning and micro-adjustments, which clips to skip and where my eyes needed to be. I learnt that rest days need to be active, to eat well and to never forget the head game. Despite everything I put into the challenge I still fell in the same place, in the middle of the thirty moves of resistance climbing on the headwall. No matter how fit I felt when I arrived at this threshold, I always ended up falling through the air.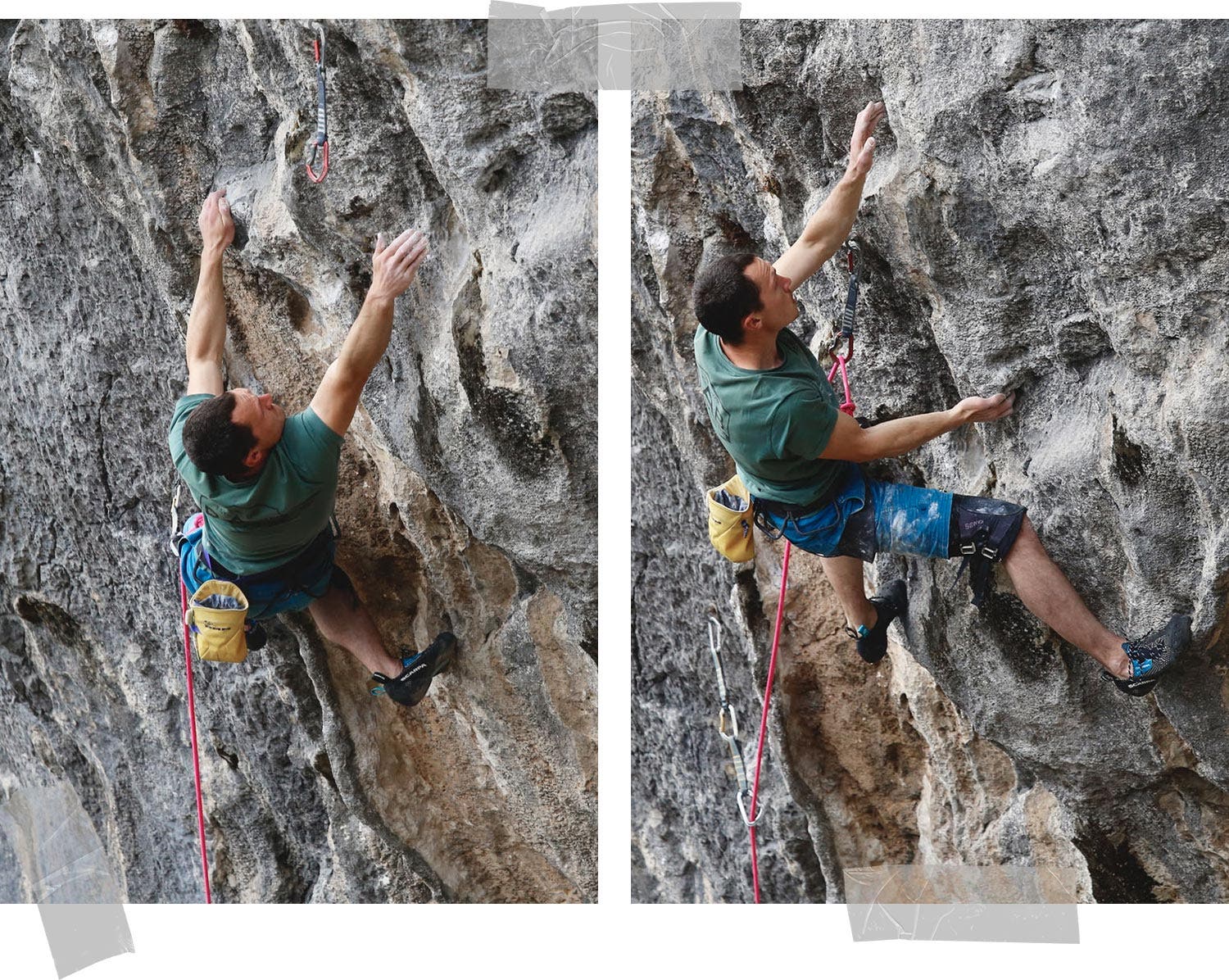 Poor weather, fatigue, tired fingers and tired skin didn't make the challenge any easier, but I kept examining every detail of my performance. Most of all I worked on my head. This took a lot of work but the more I let go of the outcome the closer I came to it. I was so 'in the zone' one day, that I reverted to an old method of climbing the hardest moves, skipping out two holds in a risky but somehow more natural movement. It was like magic. I broke through and found myself falling almost at the top of the climb, screaming with excitement. A couple of days later I was at the top of the route, too focused to really understand how I had got there.
"You'll be stronger and humbler by the end of this," a friend had told me. That turned out to be true.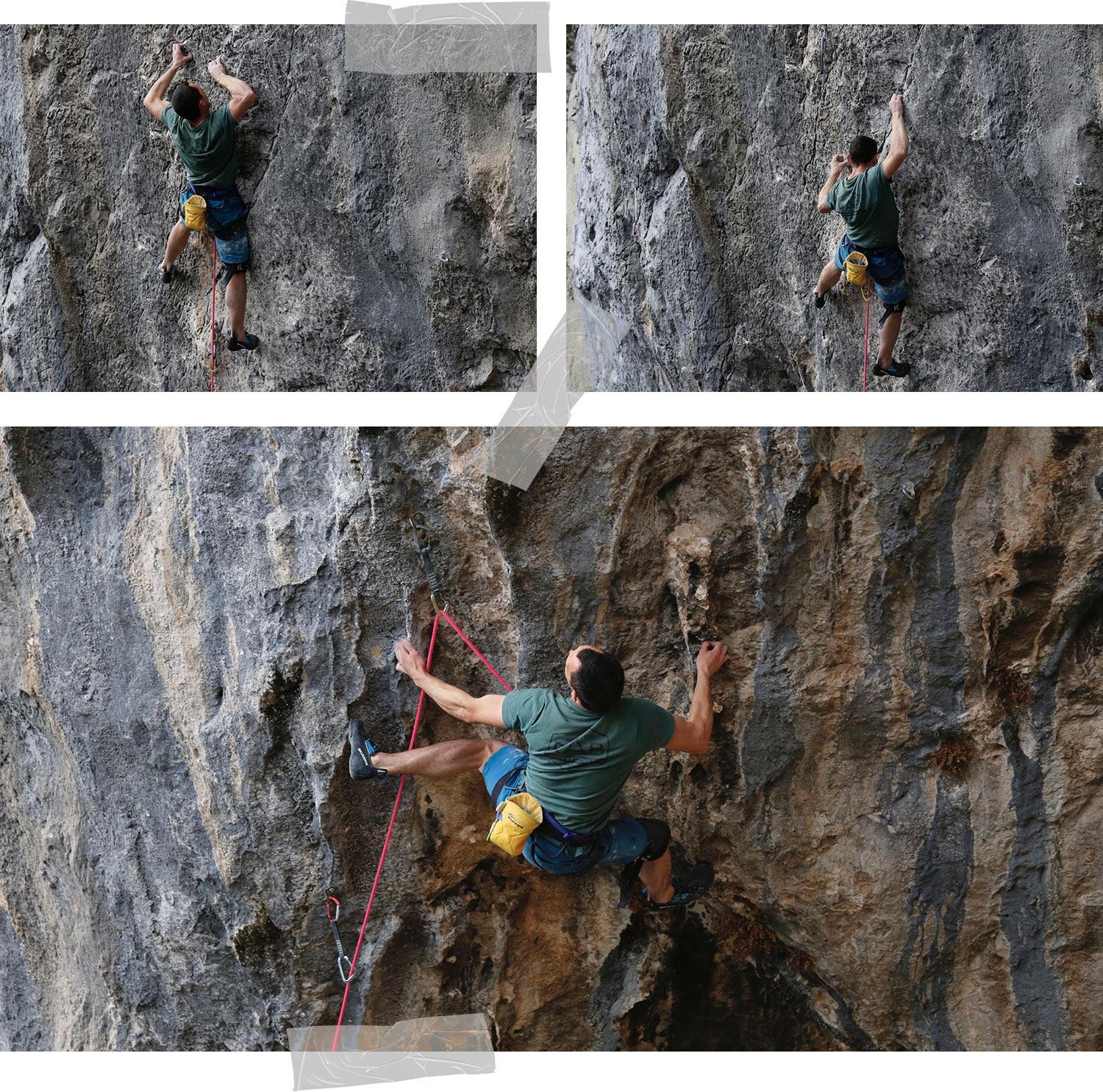 I suppose when you're climbing something you can't be better than, it's kind of humbling. I thought climbing 9a would inflate my ego, but I feel more modest about my climbing now. It's not like an F1 driver on the podium, or a football player scoring a goal. As a climber, you've not won or conquered anything, it's more like you've tamed it or even negotiated your way up it. I've got more respect for the challenge now than when I started, and I wouldn't have made it up the route without the extra humility. What's most obvious to me is that I've still got loads to learn, but of course that's one of the best things about climbing.
---
Angus spent much of his childhood walking in the hills and mountains, but at the age of fourteen, he was taken out rock climbing for an afternoon on Welsh sea cliffs and realised instantly that he was a climber.
Read more about Angus here