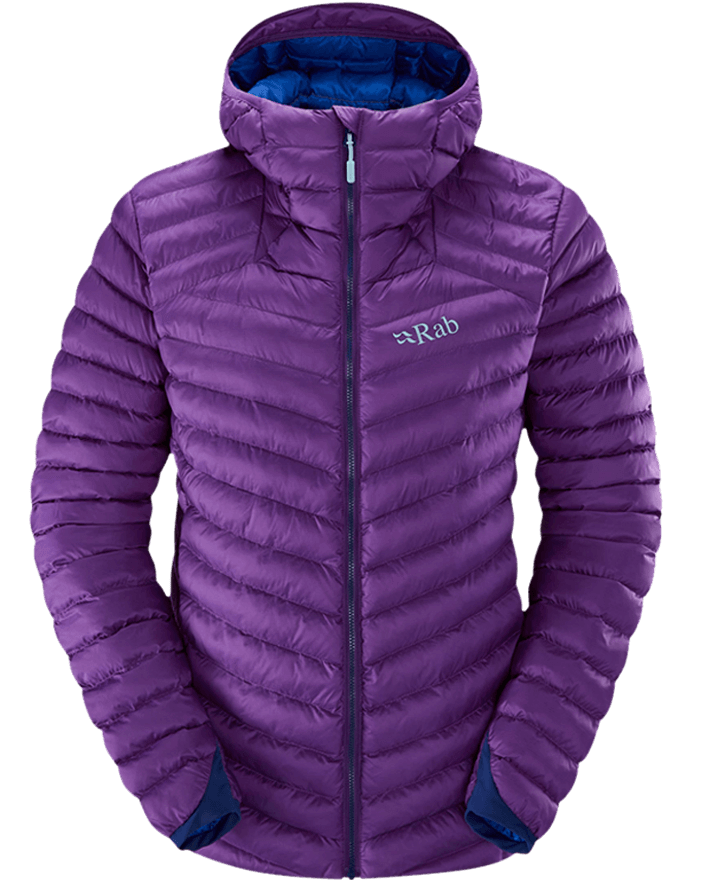 Water-resistant PrimaLoft® fibres deliver down-like warmth, packability and lightweight loft, even in wet conditions. Made with a blend of millions of PrimaLoft® ultra-fine recycled fibres, each with a water-repellent finish that keeps moisture out and warmth in, ideal for challenging mountain conditions. The result is a luxuriously silky fill that reuses valuable materials without sacrificing performance. That's more adventure, lower impact and less waste to landfill.
Les fibres PrimaLoft® résistantes à l'eau offrent une chaleur semblable à celle du duvet, une compressibilité et un gonflant léger, même dans des conditions humides. Fabriqué avec un mélange de millions de fibres recyclées ultra-fines PrimaLoft®, chacune avec une finition hydrofuge qui empêche l'humidité de pénétrer et la chaleur, idéale pour les conditions de montagne difficiles. Le résultat est un rembourrage soyeux et luxueux qui réutilise des matériaux précieux sans sacrifier les performances. C'est plus d'aventure, moins d'impact et moins de déchets mis en décharge.
Die wasserabweisenden PrimaLoft® Fasern liefern daunenähnliche Wärme, Packbarkeit und leichten Loft, auch bei feuchten Bedingungen. Die Isolation wird aus einer Mischung aus Millionen von ultrafeinen recycelten PrimaLoft® Fasern hergestellt; jede einzelne ist mit einer wasserabweisenden Ausrüstung versehen, die Feuchtigkeit abhält und Wärme speichert, sodass sie perfekt für herausfordernde Verhältnisse im Gerbirge geeignet ist. Das Ergebnis ist eine hochwertige seidenähnliche Füllung, die wertvolle Materialien wieder nutzbar macht, ohne Kompromisse bei der Performance zu machen. Das bedeutet mehr Abenteuer, einen geringen Fußabdruck und weniger Abfall.