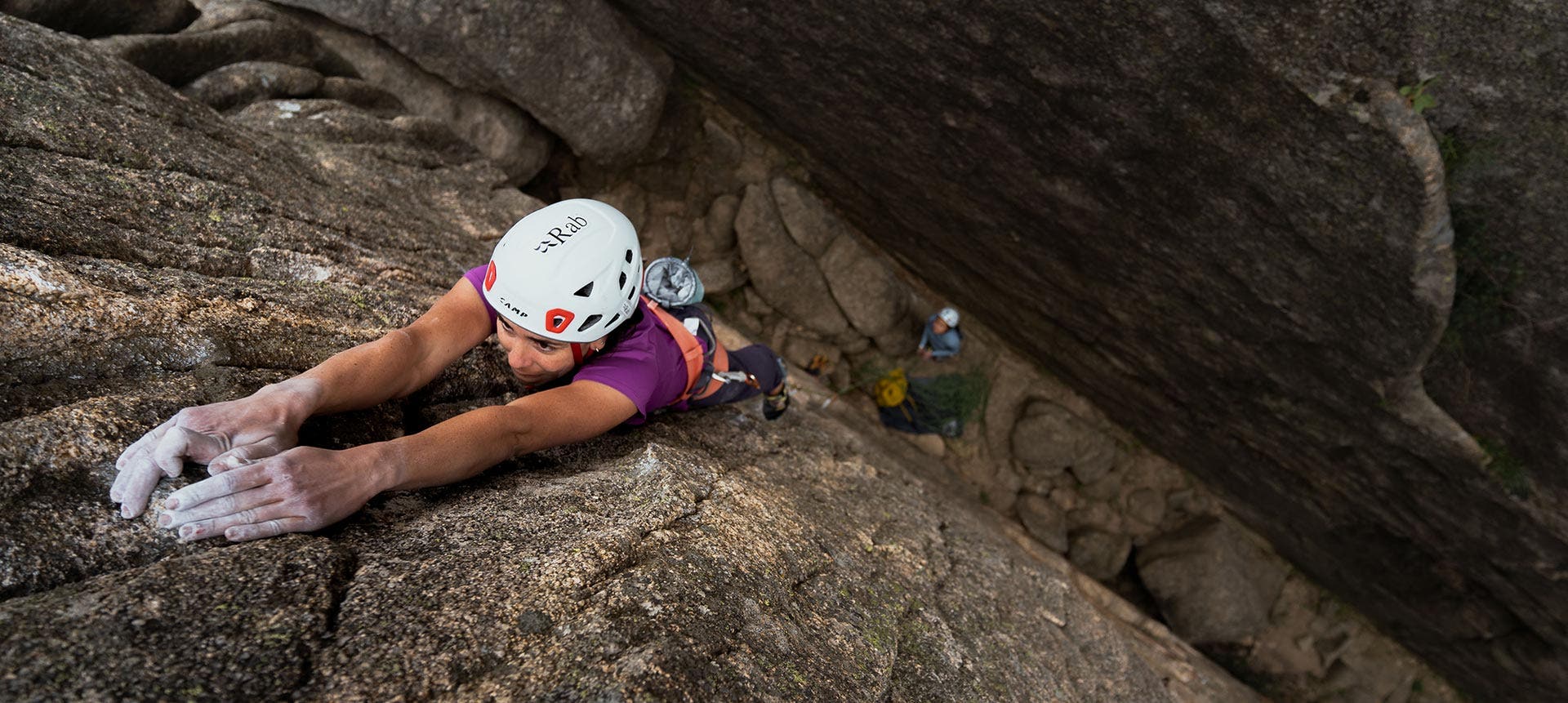 With the days of numb fingers and chilly belays now just a fleeting memory, summer is the perfect opportunity to put some much-needed time into those projects you've been eyeing up. Our summer climbing collection is designed to give you the necessary range of movement and technical performance to comfortably to send your chosen route.
Sweat wicking fabrics, stretch paneling and lightweight breathable insulation and waterproof layers are the order of the day. All indispensable in any climber's summer climbing kit list.
Lightweight midlayer jacket made with stretch fleece for mobility and comfort.

Climbing and bouldering chalk bag, specifically designed for easy one-handed access.

Built to keep you comfortable and organised on long, fully loaded approaches.

A large volume alpine climbing pack big enough to carry everything you need on multi-day routes.

A climbing and mountaineering pack perfect for gram counters who value robust design and a comfortable carry.

A no-fuss, small volume alpine climbing pack perfect for ultra-fast summer alpine link-ups.

A mountaineering pack is made to carry all the kit you'll need on longer mountain trips.

Alpine mountaineering pack has everything you need for a day moving in the mountains.

Lightweight, casual-style technical vest.

A next-to-skin technical long sleeve tee, designed for comfort and freshness.

A next-to-skin technical long sleeve tee, designed for comfort and freshness.

Lightweight down jacket to take anywhere. Windproof, breathable, packable.

A technical softshell fleece with high levels of wind and weather resistance.

Durable, lightweight do-it-all mountain pant for ultimate freedom of movement.

Lightweight, stretch-cotton flexibility for indoor climbing and summer cragging.

Lightweight, technical climbing pant for cool comfort on multi-pitch routes.

Lightweight synthetic insulation with stretch fleece panels for ultimate versatility.

Synthetic insulated jacket for lighter, warmer, more flexible layering.

Stretchy, breathable, waterproof jacket with softshell comfort and hardshell protection.

Breathable waterproof shell pant for light, fast alpine adventures.

All-day mountain softshell comfort with hardshell weather protection.