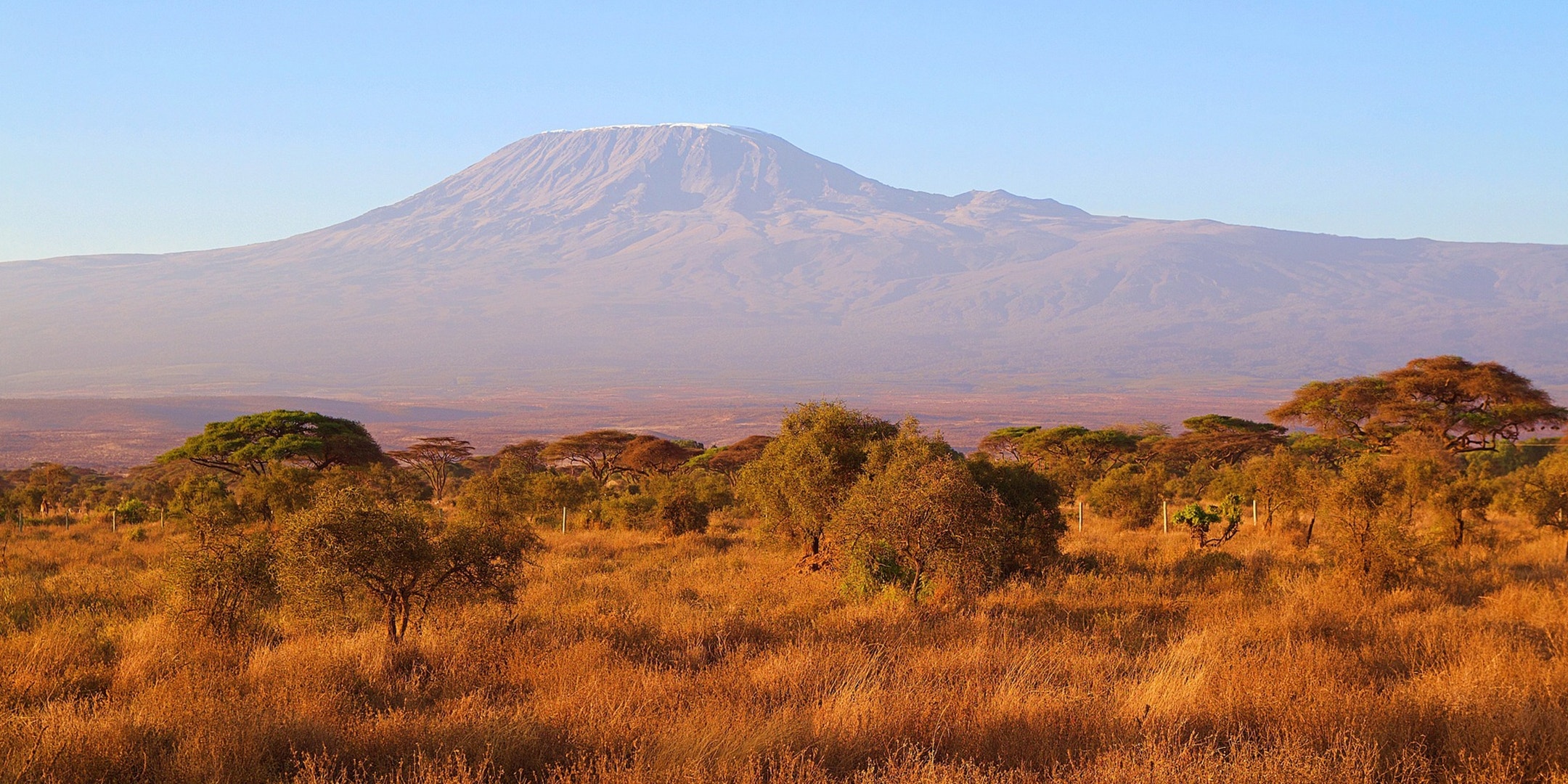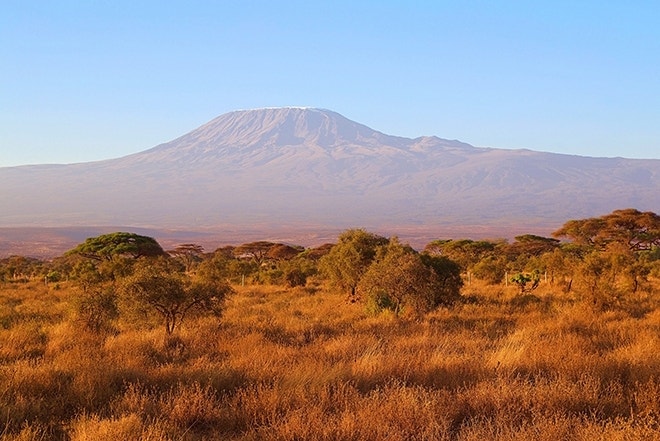 Kilimanjaro, located in Tanzania, is the highest mountain in Africa and one of the most iconic peaks in the world. Known as the "Roof of Africa", it is a dormant volcano with three distinct volcanic cones: Kibo, Mawenzi, and Shira. Climbing Kilimanjaro is an incredible adventure for trekkers and mountaineers, attracting many attempts each year.
Kilimanjaro is not only a natural wonder, but it is also a cultural and ecological treasure. The mountain is situated in a national park, which is a designated UNESCO World Heritage site, and it is home to a diverse array of flora and fauna. The slopes and lowlands of Kilimanjaro provide habitat for many species of wildlife, including elephants, buffalos, leopards, and colobus monkeys. Additionally, the mountain is sacred to the local Chagga people, who have lived on the mountain for centuries and have developed a unique culture and way of life.

While climbing Kilimanjaro is a challenging endeavour, it is a rewarding one, offering breathtaking views and a huge sense of accomplishment. Whether you are an experienced mountaineer or a novice trekker, climbing Kilimanjaro is an adventure of a lifetime that offers a unique blend of natural beauty, cultural significance, and personal achievement.
Personally, I think the most important thing to take on a trip to Kilimanjaro is a sense of adventure and aptitude for trying something new! A positive mental attitude will also get you a very long way too. However, the brief list of essential items below is also really important to ensure your enjoyment and comfort on the mountain.

NB. A full/comprehensive kit list will cover all the items you need in more detail, and you may also need additional gear depending on the route and time of year you are climbing.
Waterproof GORE-TEX jacket and trousers

Down jacket: big, warm, down (or synthetic) jacket

Warm hat and thick gloves/mitts

Sunglasses and s

unscreen

Hiking boots: comfortable and with good ankle support

Warm socks: a few pairs

Trekking poles

Headlamp with extra (lithium) batteries

Sleeping bag rated for cold temperatures (-5°C / 23°F comfort)

Inflatable sleeping pad

Backpack with a capacity of at least 30 litres

Hydration system and 2 x 1 litre water bottles (hydration system will freeze on summit night)

First aid kit with medications for altitude sickness

Personal toiletries and wet wipes

Comfortable, lightweight quick-drying clothing for warm temperatures during the day

Thermal underwear for cold temperatures at night
There are several routes to the top of Kilimanjaro, each with its own unique features and level of difficulty. The best and most popular routes to the top of Kilimanjaro are: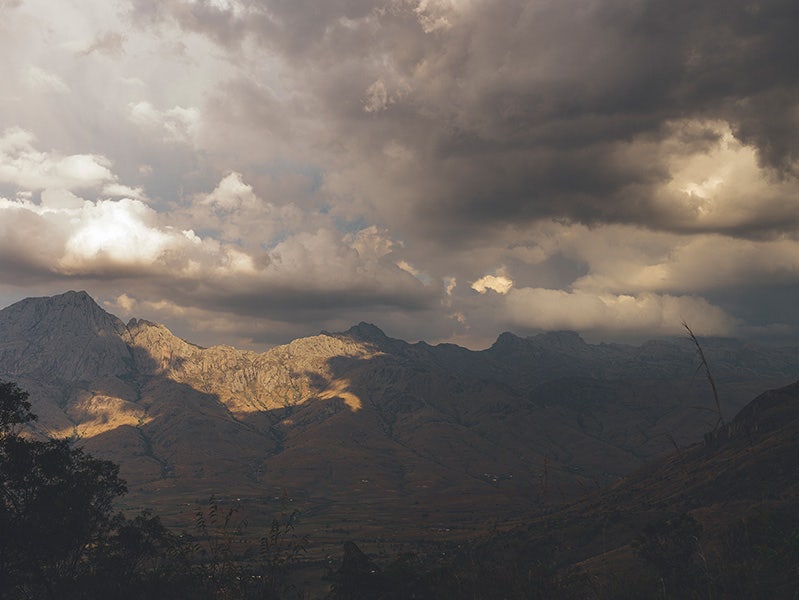 Marangu Route: Also known as the "Coca-Cola" route, it is the oldest and one of the most popular routes to the summit of Kilimanjaro. It is a relatively straightforward route with huts along the way, making it a good choice for those who prefer more comfortable accommodations.
Machame Route: This is one of the most scenic routes to the summit of Kilimanjaro, passing through diverse landscapes such as rainforests, heathlands, and alpine deserts. It is also one of the more challenging routes, with steep sections when passing the legendary Baranco Wall and Lava Tower.

Lemosho Route: This is a slightly longer and more remote route to the summit, offering stunning views and a higher chance of seeing wildlife. It is considered one of the most beautiful routes, with a gradual ascent through varied terrain. It is a good choice for those who want to avoid crowds and enjoy a more challenging climb.

Rongai Route: This is the only route that approaches Kilimanjaro from the northeast side, offering a different perspective and fewer crowds. It is a relatively easy route with a gradual ascent, but it is also a longer route which is less naturally diverse.

Northern Circuit Route: This is the newest and longest route to the summit of Kilimanjaro, taking around 9 days to complete. It offers a high chance of success due to the longer acclimatisation period, and also provides stunning views and the opportunity to see wildlife.

Overall, it's difficult to pinpoint the best route for climbing Kilimanjaro as it depends on individual preferences and fitness levels. It is important to choose a reputable tour operator and to take time to properly acclimatise to the high altitudes.
Kilimanjaro itineraries vary massively, anywhere from 5 days to 9 days. I strongly recommend 7 or 8 days if it is your first time at altitude and on a big mountain. This will give you a really good opportunity to acclimatise and enjoy the journey to the top.

Every route has a number of camps along the way, all using tents - apart from the Marangu Route – and a team that cook, porter and guide you up the mountain. Your local team will move with you as you climb the mountain, taking camp down each day and erecting it once again at the new camp. Most routes on Kilimanjaro have 4-5 camps on the way up. To reduce traffic and provide a quicker way off, there are designated descent routes which the majority of the trekking routes use. The most common of these is the Mweka route.

Many of the routes also converge as they get higher on the mountain and there are only two high camps from which to start your summit push from – Barafu or Kibo. Which one you use depends on which route up you have used.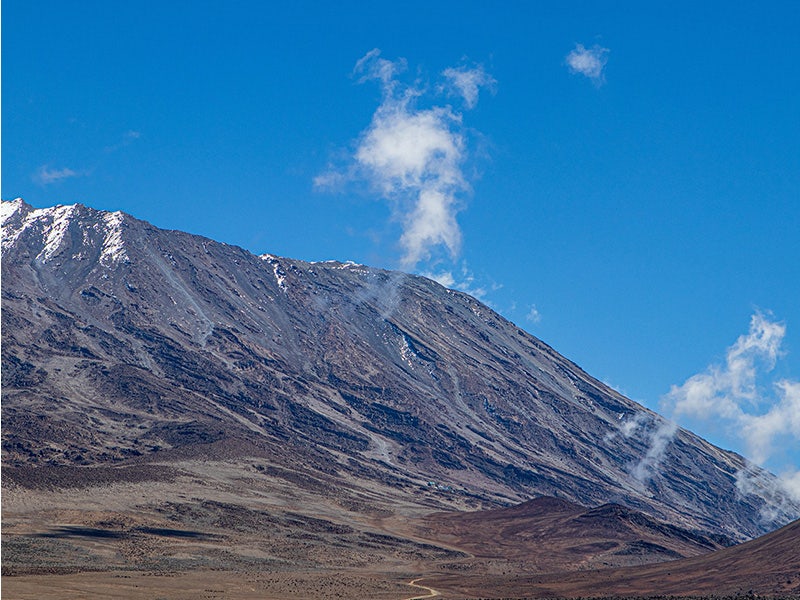 Mount Kilimanjaro is a dormant stratovolcano located in Tanzania, East Africa. It is the highest mountain in Africa, with its summit standing at 5,895 meters above sea level. Kilimanjaro is a unique geological formation that has been shaped by volcanic activity and glacial erosion over millions of years.

Kilimanjaro is composed of three distinct volcanic cones: Kibo, Mawenzi, and Shira. Kibo is the highest and most recent cone and is considered to be dormant rather than extinct. Mawenzi and Shira are both extinct and are eroded remnants of earlier cones.

The geological history of Kilimanjaro dates back to around 750,000 years ago when the first volcanic activity began. The oldest rocks on the mountain date to around 2.5 million years ago, indicating that the area has been subject to intense volcanic activity for a long time.
Kilimanjaro was formed by repeated volcanic eruptions over hundreds of thousands of years. The most recent activity occurred about 200 years ago, and it was a small steam eruption from the Ash Pit, located on the southern flank of Kibo. The last major eruption occurred about 360,000 years ago and resulted in the formation of the caldera at the summit of Kibo.

Kilimanjaro's geology is characterised by layers of volcanic rock, including basalt and andesite lava flows, volcanic ash, and tephra. The mountain is also home to several glaciers, which are thought to have formed during the Little Ice Age between 1400 and 1900 AD. Sadly, as is often reported, these glaciers are melting away each year.

The first recorded ascent of Kilimanjaro was made in 1889 by Hans Meyer, a German geographer, and Ludwig Purtscheller, an Austrian mountaineer. Since then, the mountain has become a popular destination for climbers and trekkers from around the world, with around 50,000 people attempting to climb it each year.
Kilimanjaro is situated in Tanzania in East Africa and therefore requires a whole list of travel considerations – here is some information regarding visas, permits, flights, and vaccines for climbing Kilimanjaro.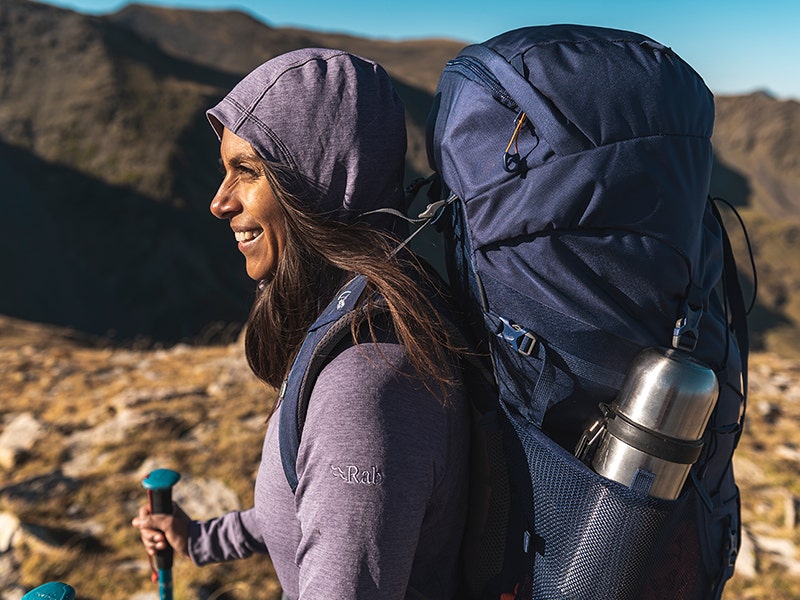 Visas: Most visitors to Tanzania require a visa. The type of visa required will depend on the purpose of your visit and the length of your stay. For climbing Kilimanjaro, you will need a tourist visa. You can obtain a tourist visa on arrival at Kilimanjaro International Airport or any other port of entry in Tanzania. Alternatively, you can apply for an e-visa in advance through the Tanzanian Immigration Department website.
Permits: You will need a permit to climb Kilimanjaro. The permit is issued by the Kilimanjaro National Park and must be obtained through a registered tour operator. The cost of the permit varies depending on the route and the duration of the climb. Your tour operator will arrange the permit for you, so you don't have to worry about this.

Flights: The nearest airport to Kilimanjaro is Kilimanjaro International Airport (JRO), located approximately 40 km from Moshi, the main base for climbing Kilimanjaro. Many international airlines offer direct flights to Kilimanjaro International Airport from major cities in Europe and the Middle East. Alternatively, you can fly to Dar es Salaam or Nairobi and take a connecting flight or overland transfer to Moshi.

Vaccines: I am not legally allowed to offer advice on which vaccines you should have. What I highly recommend is that you consult with a travel medicine specialist (e.g. Nomad Travel Clinic) or your GP/healthcare provider at least 4-6 weeks before your trip to Kilimanjaro, to receive personalised advice on which vaccines are recommended for you based on your specific health status and travel itinerary.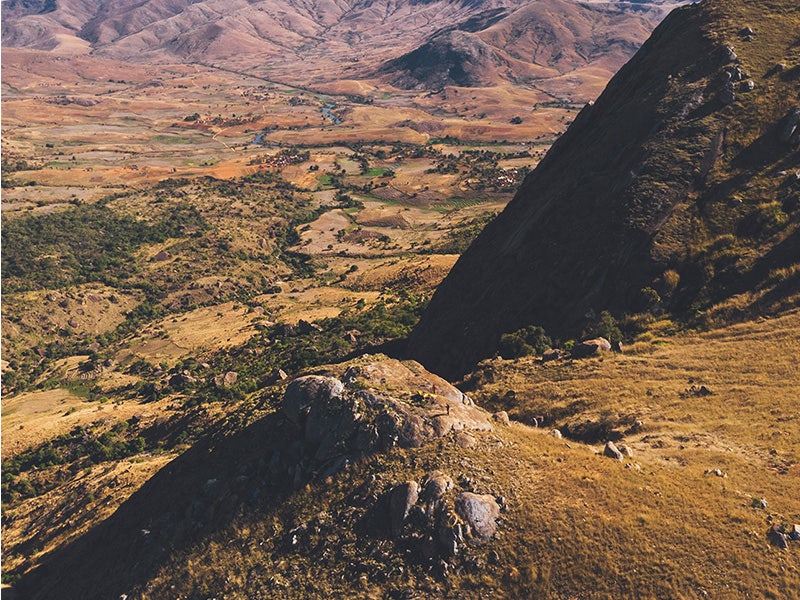 Tour companies – what to look for when using a tour operator and what to avoid.
When selecting a tour operator for Kilimanjaro, it is important to do your research and choose a reputable company that will prioritise your safety and comfort. It's also worth seeking recommendations from any friends or family that have been to Kilimanjaro.
Depending on your preferences there are two ways you can approach finding a tour company for your trek to Kilimanjaro. The first is to use a UK based company, all of which will be happy to chat on the phone with you about the trip in detail prior to booking on. All UK companies offering trips to Kilimanjaro will be partnering with a local Tanzania agency to deliver the trip and will therefore have done the due diligence for you in finding a great company to work with. The other option is to go direct to a local Tanzania agency, however there are nearly 200 companies to choose from and the standards vary considerably! There are pros and cons to both, but either way, here are some things to look for when using a tour operator for Kilimanjaro.

Licensing and accreditation: Make sure the tour operator is licensed by the Kilimanjaro National Park and registered with the Tanzania Association of Tour Operators. You can check this easily online by entering the name of the company. Note that this is the local company supporting the expedition. If you book through a UK company, they will be working with a local agency to deliver the trek.

Experience and expertise: Look for a company with a good reputation and many years of experience in organising Kilimanjaro climbs. Check reviews from previous climbers and ask for references. Most companies will have social media, blogs, and websites that will be active and current.
Equipment: Check that the company provides quality equipment, including tents, sleeping bags, and warm clothing, and ensure that the equipment is well-maintained and regularly replaced. You can ask for them to send you pictures of the equipment you will be using.

Itinerary: Choose a tour operator that provides a well-planned itinerary with enough time for proper acclimatisation. I would strongly recommend a 7 or 8 day itinerary to give yourself the best chance on the mountain - both Lomosho and Machame are superb.

Environmental and ethical practices: Look for a company that follows environmentally responsible practices, such as leaving no trace and using sustainable energy sources. Ensure that the company also follows ethical practices, such as paying fair wages to porters.
When selecting a tour operator, there are also some things to avoid, such as:
Choosing the cheapest option: While cost is an important consideration, choosing the cheapest tour operator may compromise safety, comfort, and quality. There will be a reason why they are the cheapest, which usually means they are cutting corners.

Lack of transparency: Avoid tour operators that are not transparent about their pricing, equipment, or safety protocols. Kilimanjaro is a well-oiled expedition and companies offering it should be willing to give you all the information you need and help answer all your questions in detail before you part with your money.

Pressure sales tactics: Avoid companies that pressure you to sign up quickly or that make unrealistic promises like guaranteed summit or 100% success. No good company can guarantee that of course!

By taking the time to choose a reputable tour operator, you can ensure a safe and enjoyable climb up Kilimanjaro. Ask around, check with friends and colleagues and see if anyone has a recommendation – it's always a good place to start.
You don't need to be an Olympic athlete to climb Kilimanjaro, but with a good level of fitness you are likely to increase your chance of success and overall enjoyment. You also don't need a personal trainer or to embark on some gruelling training regime; do what you enjoy and push yourself a little.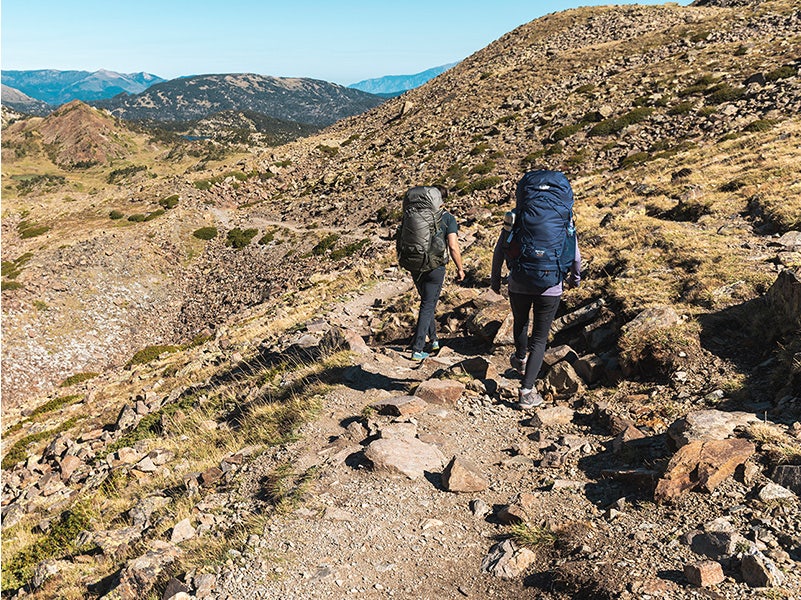 Physical training: Climbing Kilimanjaro requires endurance and strength – mainly in the legs. Ideally you could start training around 3-6 months before your climb. Focus on cardiovascular exercises such as hiking, running, or cycling to build endurance. Additionally, incorporate strength training exercises like squats and lunges to build leg muscles. You could even do a night hike to practise trekking in the dark, like on summit night! How much training you need will depend on how fit you are already before planning to climb Kilimanjaro.

Mental preparation: Climbing Kilimanjaro is not only a physical challenge but also a mental one. Prepare yourself mentally by setting realistic expectations, practising positive thinking, and visualising yourself successfully reaching the summit. Watch YouTube videos, read blogs or books about the climb, look at photos and talk to people who have done it. The more mentally prepared you are the better.

Logistical planning: Make sure you have all the necessary documents such as visas and travel insurance. Pack appropriate gear and equipment and ensure that you have everything you need to stay comfortable and safe on the mountain. If you are unsure or have questions about anything, ask the company you are going with – they will know the answer, however small or silly the question may seem.

Making the walk more comfortable: Invest in high-quality hiking boots that are really comfortable and provide good ankle support. You can wear walking trainers for the first few days if you prefer, but you will need proper boots for the summit night. Bring trekking poles to help reduce strain on your knees and improve balance. Wear breathable, moisture-wicking clothing to keep you dry and comfortable. Bring snacks and water to keep yourself fuelled and hydrated on the trail. Additionally, consider bringing items to help you relax and rest such as earplugs, eye masks, and a comfortable pillow (blow up pillows are amazing).

Remember, Kilimanjaro is a challenging climb, but with proper preparation and training, you can increase your chances of reaching the summit and enjoying a memorable adventure.
A bit on altitude is helpful here.
High altitude refers to elevations of approximately 2500 metres above sea level or higher. At these heights, the air pressure and oxygen levels are lower than at sea level, which can have significant effects on the body.

As you ascend to higher altitudes, the air pressure decreases, causing a reduction in the amount of oxygen that your body can absorb. This can lead to altitude sickness, which can range from mild symptoms like headaches, nausea and loss of appetite to more severe conditions like pulmonary edema and cerebral edema. The latter can be life-threatening if left untreated.

To mitigate the effects of altitude sickness, climbers and trekkers who are planning to spend time at high altitude often take measures to acclimatise their bodies. This includes slowly ascending to higher elevations, utilising climb high – sleep low tactics where possible, and staying well hydrated.

Additionally, being at high altitude can cause other physical effects on the body, such as dehydration, increased heart rate, and difficulty sleeping. It is important to be aware of these effects and take precautions to ensure your safety and comfort while at high altitude. There are many good resources online about altitude. This free booklet about Travel at High Altitude from MedEx is absolutely superb.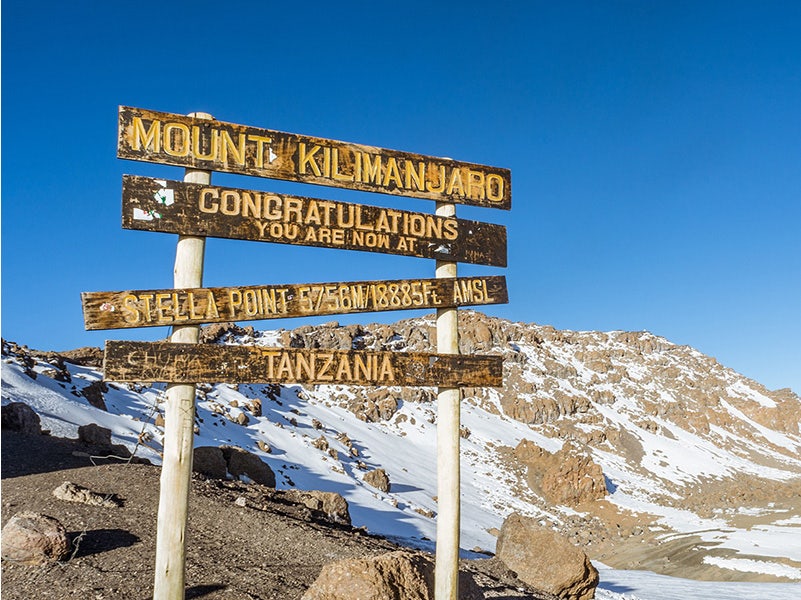 Is it difficult to climb?
Climbing Kilimanjaro can be challenging, as it involves trekking at high altitudes for several days in a row. However, the difficulty level varies depending on the route chosen, and it is possible to find a route that suits your fitness level and experience.

Does it require technical climbing skills such as rock or ice climbing?
Most of the routes up Kilimanjaro are trekking routes and do not require technical climbing skills such as rock or ice climbing. However, some routes such as the Western Breach and Arrow Glacier involve scrambling over rocks and may require some basic scrambling skills. None of the routes require a rope to ascend.

Is it a dangerous ascent?
Climbing Kilimanjaro is generally a very safe climb, however it could be dangerous if proper safety precautions are not taken. The main risks are altitude sickness and extreme weather conditions. However, with proper acclimatisation and a reputable tour operator with trained guides, the risk of danger can be minimised.

What are the temperatures and how do they change as you ascend?
The temperatures on Kilimanjaro vary depending on the altitude and time of day. At the base of the mountain, temperatures in Moshi can reach up to 30°C, while at the summit, they can drop to as low as -20°C at night. As you ascend, the temperature decreases by approximately 6°C for every 1,000 metres of altitude gain.

What are the best times of year to climb Kili?
The best times to climb Kilimanjaro are the dry seasons, which are from January to March and from June to October. These months offer the best chances of clear skies and dry conditions, which can make the climb easier and more enjoyable.
How much fitness do you need? Climbing Kilimanjaro requires a moderate level of fitness, as you will be trekking for several days in a row at high altitudes. It is recommended that you train for at least 3-6 months before the climb, with a focus on cardiovascular fitness and leg strength.

How long does it take to climb?
The length of time it takes to climb Kilimanjaro varies depending on the route and the pace of the climb. Most routes take between 5-9 days to complete. However, it is recommended to choose a route that allows for proper acclimatisation, which may increase the length of the climb.

How high is Kilimanjaro?
Kilimanjaro is the highest mountain in Africa and stands at 5,895 metres above sea level.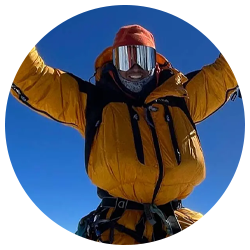 Jon has climbed more big mountains that anyone we know. From his youth in the scouts to now becoming the first (and only) Brit to have guided the 'Top 5' highest mountains in the world.
Read more about Jon Gupta here
Some images courtesy of Pixabay