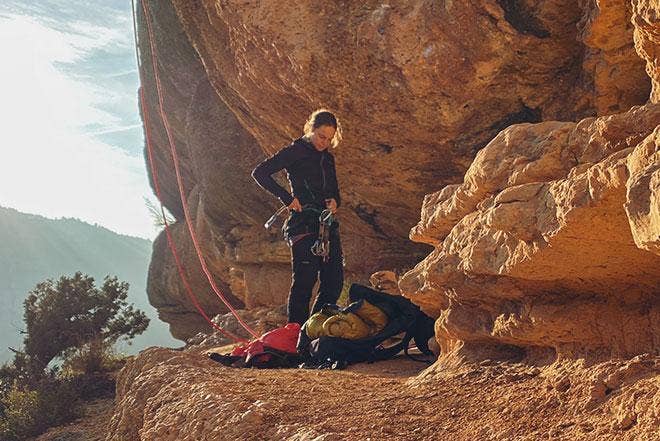 One of the things I love about climbing is that it takes you to some amazing locations. I've been lucky enough to climb throughout Europe as well as in Australia and the United States. Cheap flights and a wealth of information online means that few climbing destinations are secret these days and many places now have a truly international feel with climbers coming from all over the globe in search of good rock.
---
The friendly and inclusive nature of climbing, where people from all different countries come together to share a joint passion, is one of the things I most like about the sport. However, it does mean that it's not always easy to experience the local culture in some of the more popular spots.
The prevalence of English as a common language is both a blessing and a curse, making it much easier to travel but harder to immerse yourself in the local culture, and often you end up speaking English the whole time you are away. I've had many a trip where I've come home feeling like I didn't really learn much about the country I'd been to, which always feels disappointing.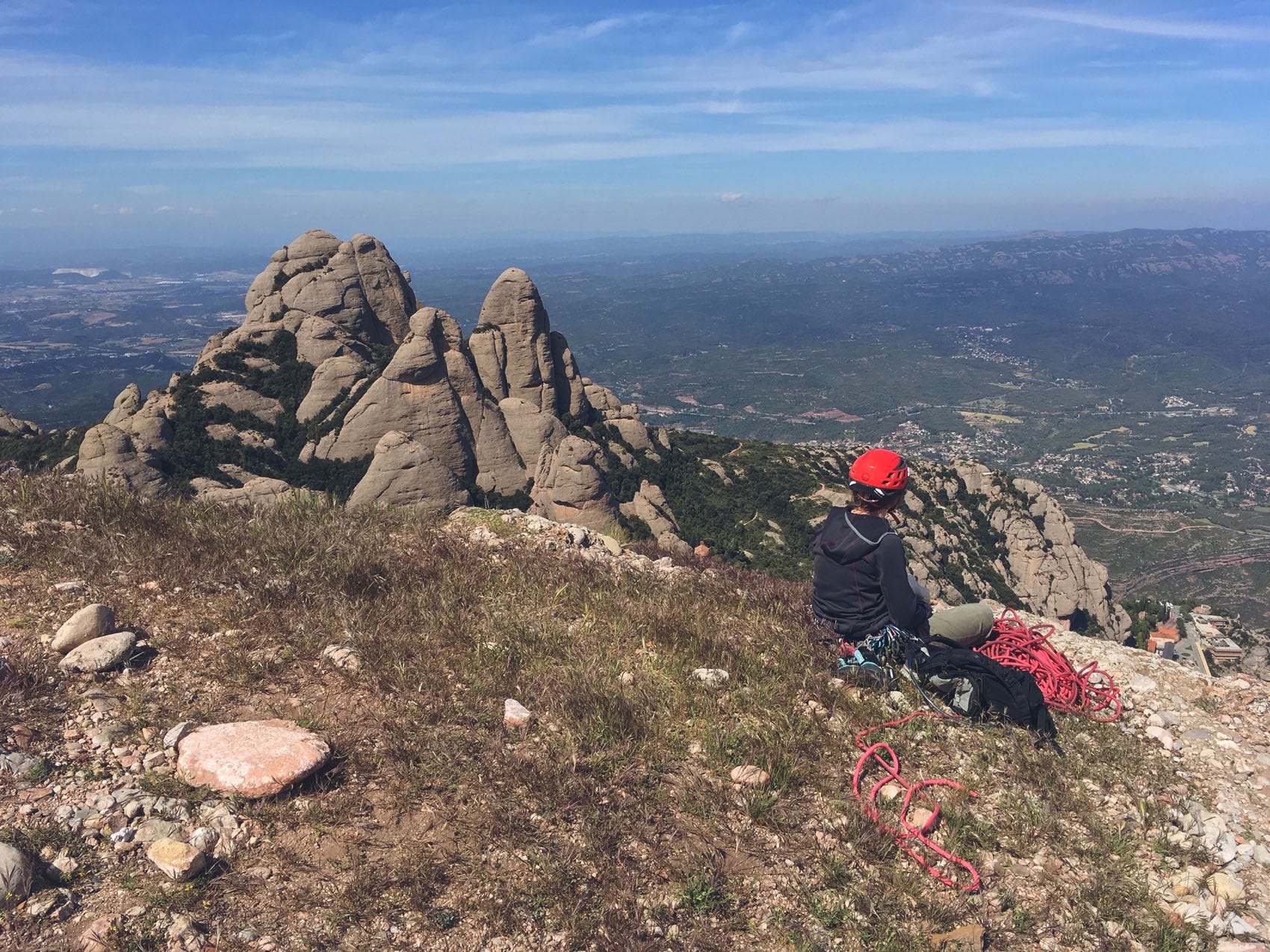 First up on the trip, we headed south from Salt Lake City via Red Rocks to try a beautiful looking crack line called The Red Roof, 5.13. I'd heard that it was one of those cracks that actually climbs like a face climb, but nevertheless, it seemed such a pure line, that it would be worthwhile. Funnily enough, it turned out to be a fairly unpleasant bit of climbing – and I don't like to say this normally – which after a bit of exploration, Mary and I decided wasn't worth sticking with. I felt like I was being a bit negative at the time, but then I remembered that this trip was all about classics, so we said "who cares, let's move on and go for 100% enjoyment!"
Another long drive later, we'd hit the jackpot. The weather showed Joshua Tree over in California to be perfect weather and arriving in the park confronted by blue skies, funky cacti and weird shaped granite domes we knew we'd made a good choice. Each day we drifted from one amazing route to another, joined by various climbers from around the campsite at different stages of the day. One evening, we'd become so psyched with the quality of routes, that darkness had simply resulted in us putting headtorches on and we'd continued on into the night! Quite fittingly, the route we topped out at about 9pm was "The Heart of Darkness."

On another day, we drove into desert to climb Equinox, which is a perfect splitter finger crack that eats protection and also spits out a bit of skin loss! The climbing was so incredible though, and having the spare margin of performance in my physical capacity meant I could enjoy every step of the way. It definitely reminded me that only climbing at your limit can blur the lines of what true enjoyment you're getting out of the moment – it's as if that's deferred to the post-success reflection. As we walked out from the crag, we were left with half an hour of insane sunset scenes, which resulted in us getting deck chairs out, putting some Lana del Ray on and drinking a nice brew. Perfection!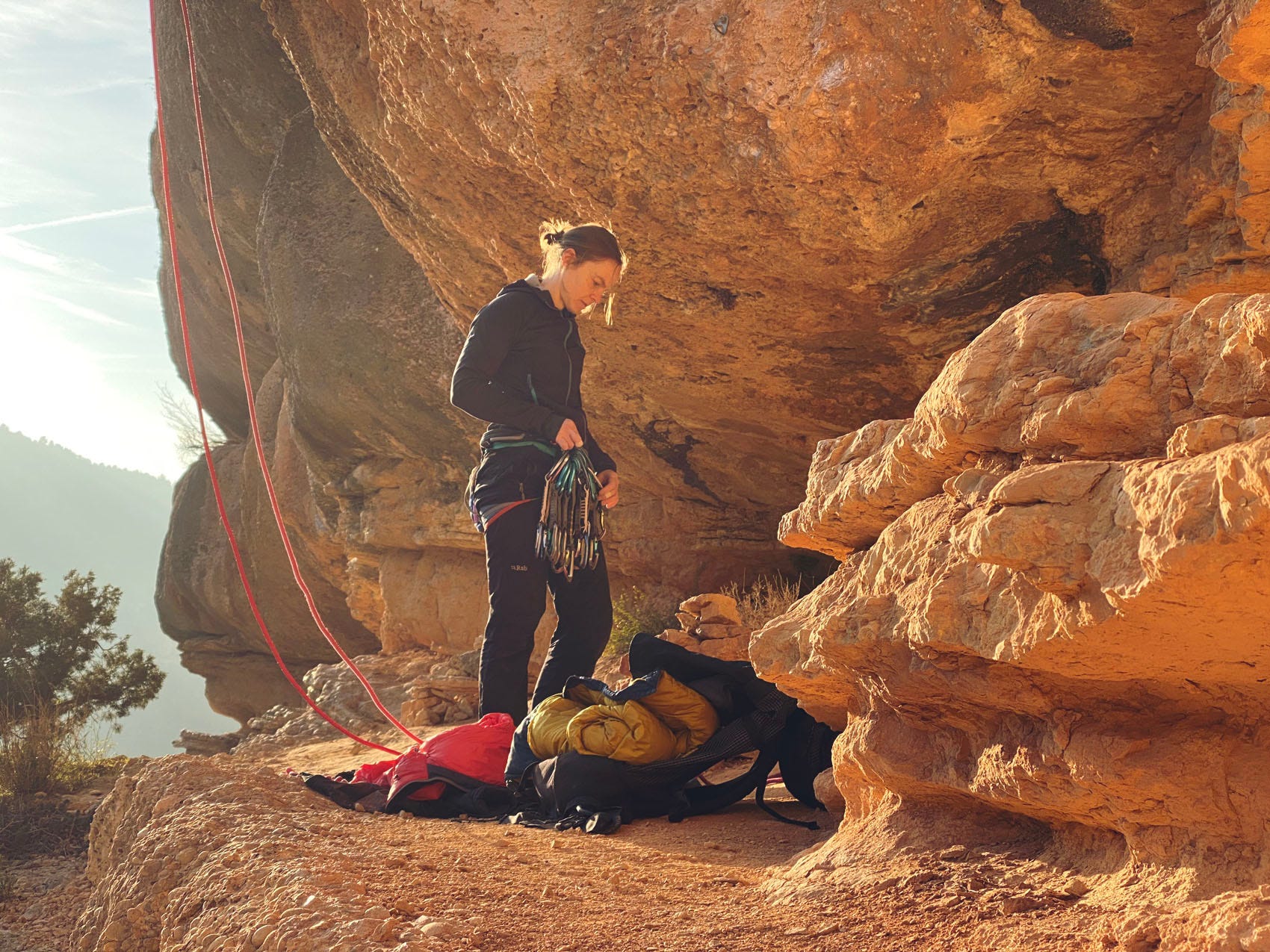 Two of my favourite climbing locations in Catalonia are Margalef and Montserrat. Margalef is well known to many as the home of hard routes, such as First Round First Minute (9b) and Perfecto Mundo (9b+), and you often see elite climbers from around the world trying the famous lines. The sport routes are relatively short, very pockety and not super-technical. Fitness is essential here.
Montserrat is perhaps less well known but and is home to a huge quantity of excellent multi-pitch routes as well as some sport sectors. An old-school venue located just outside of Barcelona, the grades are stern and the bolting on the multi-pitch often adventurous, but this all adds to the experience and charm. Some of my happiest climbing moments have been sat belaying at the top of one of the huge rocky towers, looking out at a view that stretches for miles around. For anyone who has not been, I can highly recommend it.
Most years, we plan a trip to Catalonia for the Christmas period and this year was no exception. This time around we based ourselves in Margalef, hoping for some sunny bolt clipping after the busy build up to the festive season. Unfortunately, the weather didn't play ball and most days we woke up to near-freezing temperatures and low-lying fog. Some days we wrapped up warm and braved the cold, and others we escaped down to Masriudoms, near the coast, for some much-needed sun. Never have I been so glad to have my Rab Vapour-rise Pants!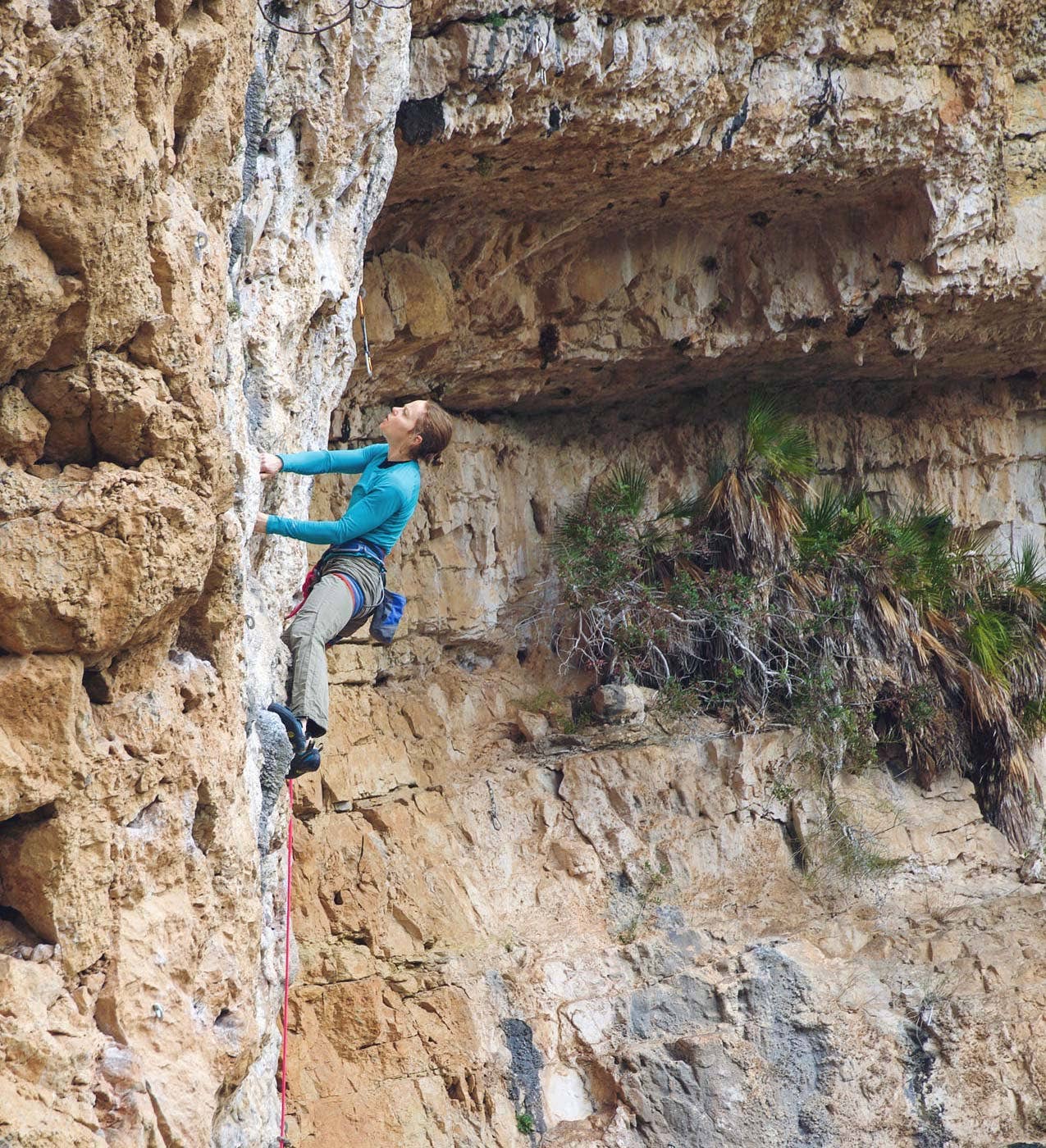 We climbed nearly every day that we wanted to, but it was definitely harder to get going in the mornings and the days were shorter than normal because it was too cold to rest much between goes. If I'm honest, it was both good fun and a little frustrating in equal measure.
On the coldest day, I climbed a route in full thermals, fleece and a down jacket and still ended up colder at the top than when I started. However, later that afternoon the sun came out – fleetingly – and we had an amazing few hours of perfect conditions, reminding me that as with all things, your fortune can change in an instant.
Highlights of this trip were ticking a 7c called Habana Club at Sector Racó de la Finestra by the skin of my teeth (the best ones are the ones when you have to fight!) and having burns on Freeman (8a), which unfortunately got wet before I could finish it off. For anyone who loves a two finger pocket, you should definitely try this route!
Despite the difficult weather, it was still great to be back trying the great routes Margalef has to offer and to have a holiday where I could combine my passion for climbing with my love of learning languages in a place that I have come to know so well. I'm already planning my next trip to this brilliant corner of the world.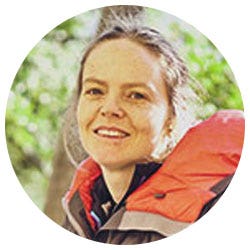 Words by | Julia Littlefair