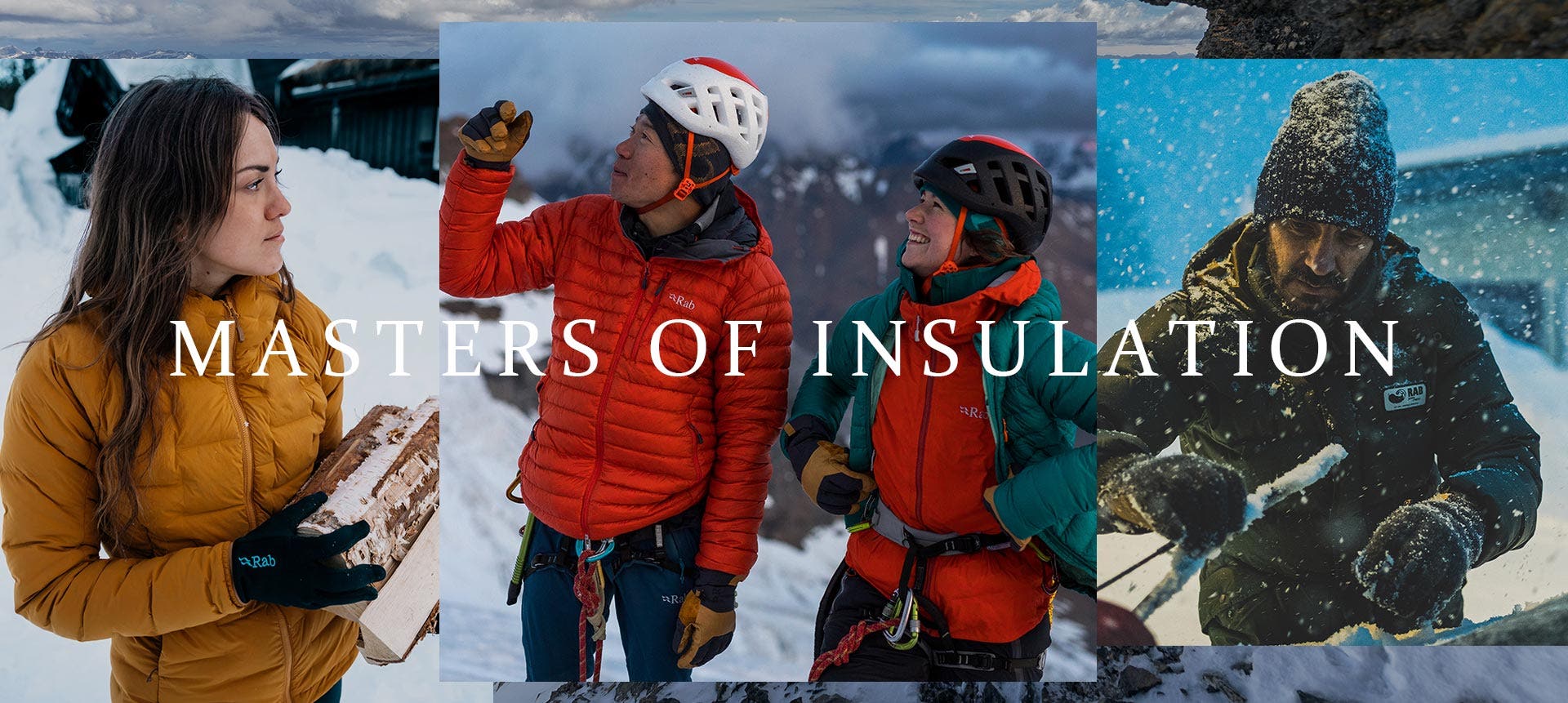 Explore our collection of down filled jackets, gilets, gloves, and booties. Built to offer you the precise balance of warmth and weight for mountain exploration. Combat the cold on freezing alpine starts, cold, crisp mountain hikes, and everyday outdoor adventures, with gear designed to leave an ever-lighter footprint behind.
Our reputation for specialist down insulation has preceded our gear since the 1980s, when the first hand sewn sleeping bag was carefully crafted by our founder. Today, we don't rest on our laurels. Continually developing and refining our gear, we're incorporating more recycled down and recycled fabrics than ever into our range of mountain ready insulation. Any virgin down we use is RDS certified, ethically sourced goose and duck down of the highest quality.
From the ultimate warmth and protection for high alpine missions, to cosy down slippers for treading the floorboards of draughty mountain huts, we've got the ideal down clothing for your next adventure.