We believe clothing production should be fair for everyone. That's why Rab is an official member of Fair Wear. We are being more open about how our clothes are made and improving working conditions for the people making them. So every time you buy our clothes, you can know that you're helping make the clothing industry fair for everyone.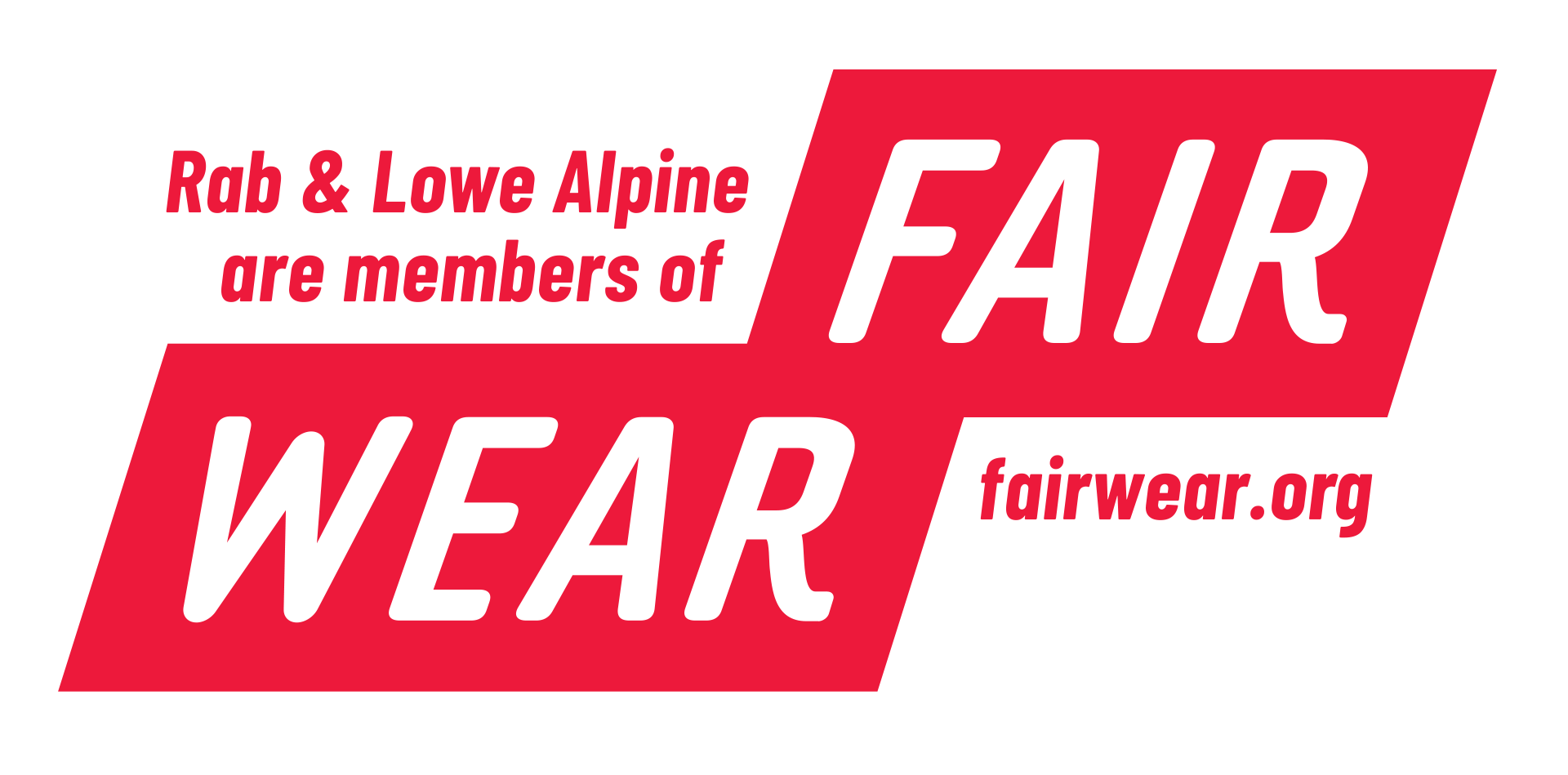 Fair Wear is a movement for change. Our goal is to push the garment industry towards the new normal: a world where working conditions are fair for the people who make our clothes.
We've joined forces with brands and other industry influencers to support garment workers in realising their rights to safe, dignified, properly paid employment. Together we are reshaping the industry.
With our brands we are uncovering new solutions and driving step-by-step improvements that will make clothing production fairer for everyone. Our brands take responsibility for labour conditions in the garment factories they work with. They're aware of the risks and work hard to limit them, by changing the way they business. The solutions they work towards are good for business, good for people and good for our industry. Join us at the forefront of changing how clothes are made.
Fair Wear member companies represent over 130 brands based in Europe; member products are sold in over 20,000 retail outlets in more than 80 countries around the world.
As part of our membership of Fair Wear, we're committed to being transparent about what we're doing to improve working conditions in our supply chains.
In our 2020-2021 Social Report, you can find out what we did in our first year of Fair Wear membership and what we have planned for next year.