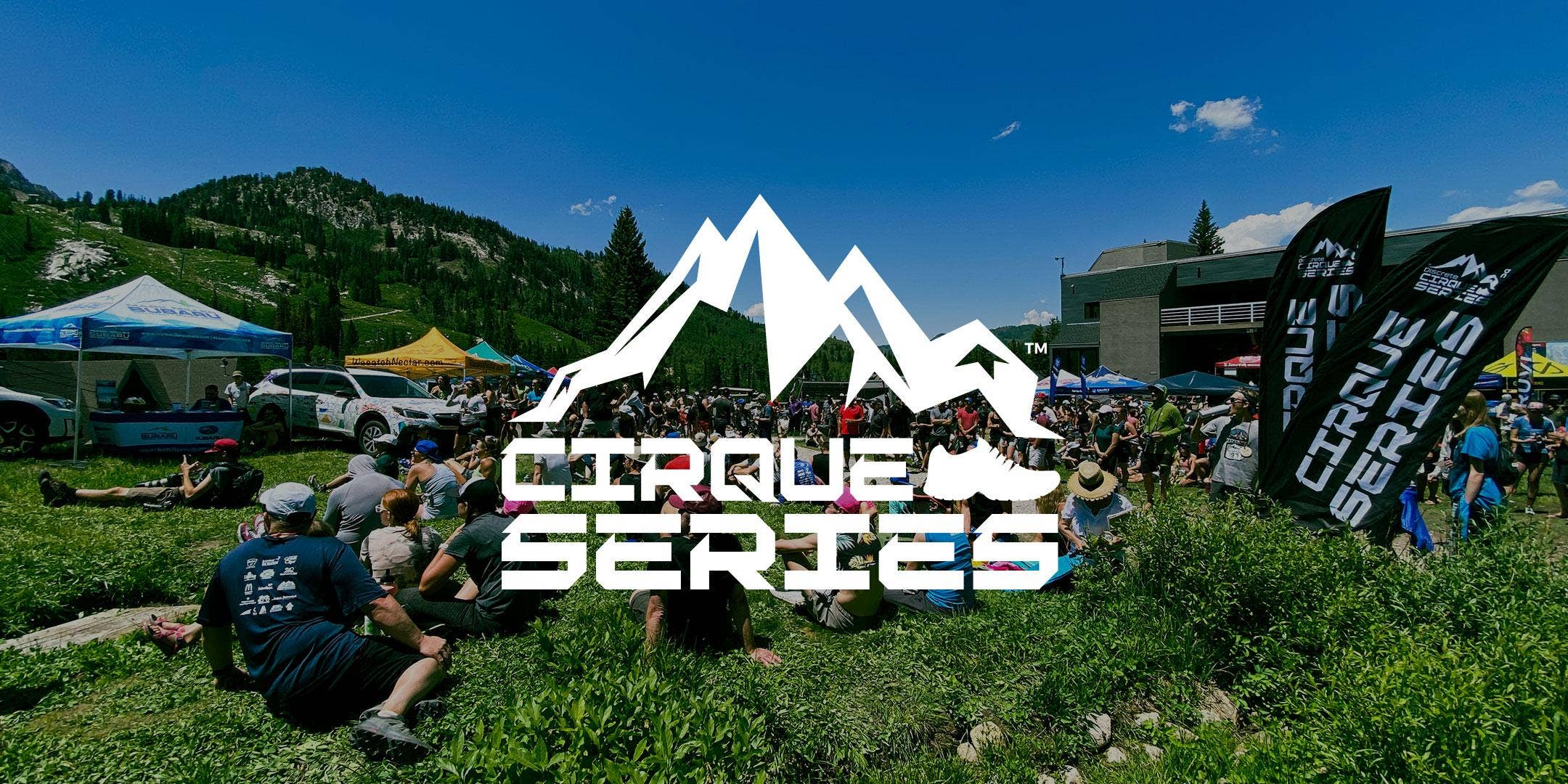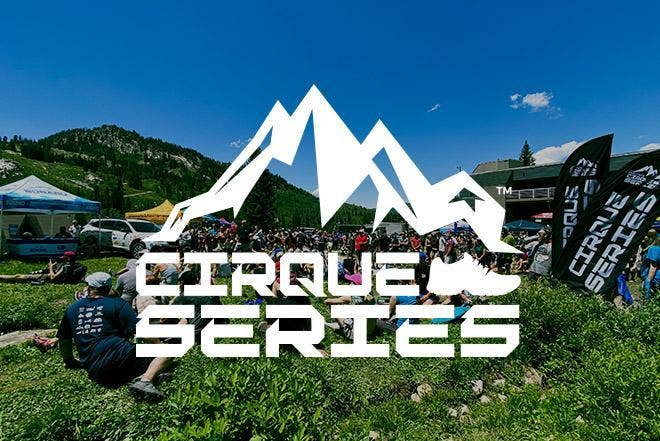 It is not about the distance of the race; it is about the journey within.
The Cirque Series captures this essence. This inspirational race series started at Brighton Resort, Utah. One of 6 races that tests both the mental and physical strengths of 500 racers. As the Cirque Series intends, Brighton held true to "redefining what mountain running is all about." Whether you are a Pro or first timer, in this series you are a runner who inspires many.
All racers, volunteers, family members congregate right in the middle of vendor city. 500 racers capped the Brighton race this year. All levels bumping elbows, pros to first timers. Each giving the other words of support. And this is what makes this race series special. Community.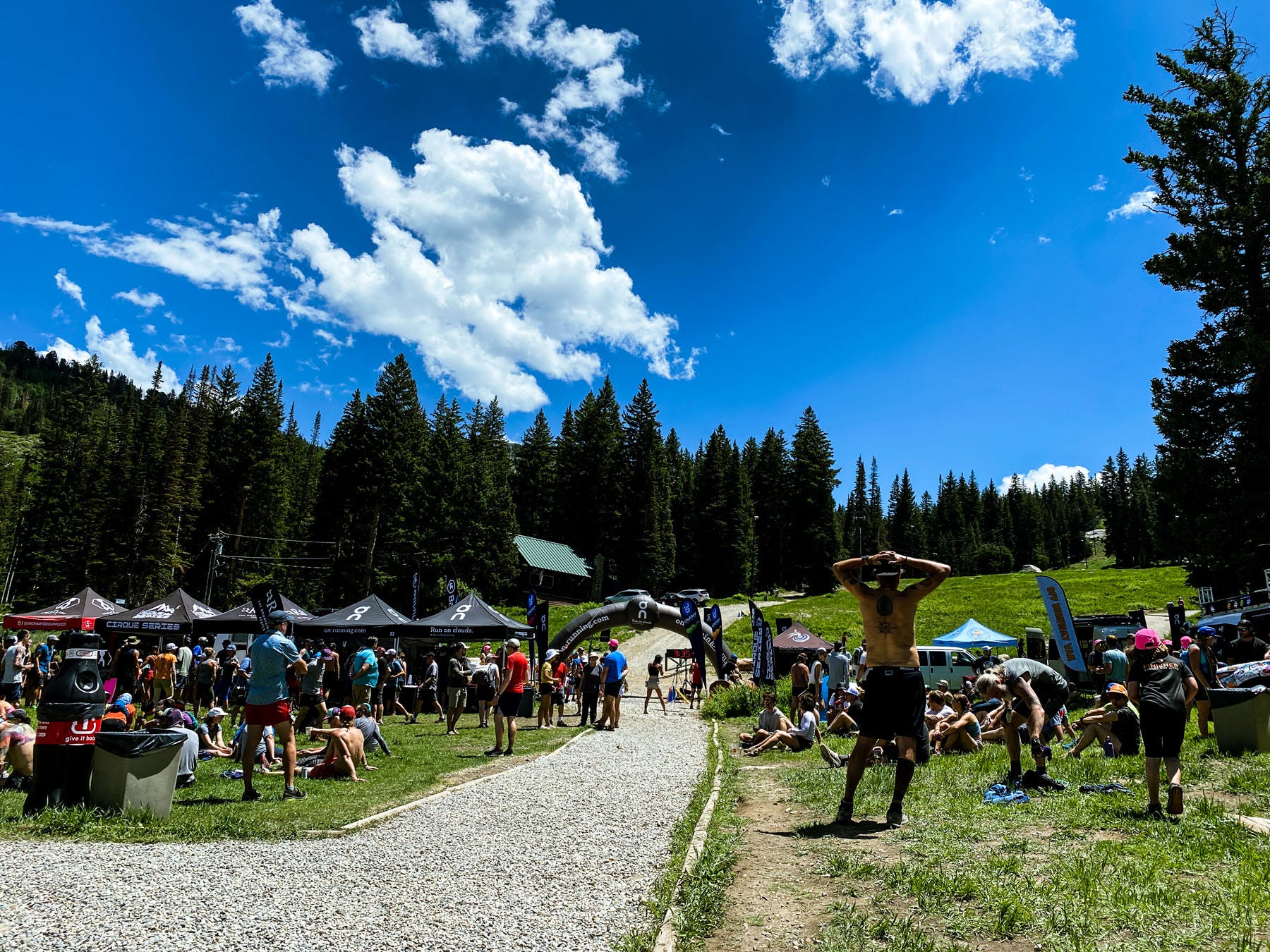 In Five. Four. Three. Two. One. BANG!!!!
10am sharp. The gravel road crunches beneath a stampede of feet racing towards the first turn. The first grueling climb starts at 8,755' (2668m). Runners work on finding a pace that is neither too fast, nor too slow. As the gradient steepens up the ski slope leading to the summit of Mt. Millicent (10,452', 3185m), my burning quads are already feeling heavy. It's only the beginning of the race.
The heat from the high altitude drains the energy from my body. It steepens to 51% according to my Strava app. I'm now in the middle of racers pacing themselves up the rocky terrain. The trail narrows and I stop for a moment to capture the beauty around me. Soon after, power hiking turns to rock scrambling. I come from a mountain running and climbing background so am comfortable on the terrain. Though I've found my rhythm, I stop and give support to those who aren't as comfortable boulder hopping.
The serious vert gain of 1,697' (517m) in 1.9 miles are turning my legs to jelly. "You will feel the pain in your thighs. That is good. It means you are working hard." Echo from above. A man in pink hair and short cutoff jeans is screaming words of encouragement as we battle to the summit of Mt. Millicent. That slice of positive energy streaming through the air is enough to push out the gremlins in my head asking "why am I here?", "what was I thinking?". I know the answer. It's the comradery and the encouragement from the other racers around me.
A steep, dusty, rocky single-track leads down and up to the saddle between Mt. Wolverine and Mt Tuscarora. This separates the runners from non-technical runners. Downhill technical terrain is my jam. I feel at home here. This is the type of terrain I train on back at home in the Rugged San Juans, Colorado. I see an opening and take it. Striding over and around the rocky terrain. Floating past less technical runners, gaining speed. Then boom. Some serious elevations gains slap me in the face. My legs are heavy, and my internal battle takes the lead.
I have been here before on my training runs. Taking internal notes on my fitness and tucking them away. I fall back on the mental training. It makes it easier. I'm using this race and a few others to train for bigger things later this year (if it's possible to look forward to a grueling 40-mile ridge run and a 106-mile fast-pack peak race). This race was giving me more than a workout; it was asking if am I good enough. It's a question many of us ask but are sometimes afraid to have courage to seek the truth. The truth is, if you never fail, you never grow.
I'm on the dusty technical ridge running with a young lady. Pushing and encouraging each other, though having never exchanged names. I'm tight behind her lead, "am I too close?" I shout. She replies, "No! I like that you are there. It pushes me."
At the beginning of the race, I had a time goal. But this morphed into more of a supportive goal for internal growth. I don't care about my time. I'm in check with myself. In a state of flow. Steadily pacing myself up and down the hills. Along the way, I committed to show each competitor encouragement. The same encouragement I'm getting back from others. I need that extra support on this last climb to the top of Pioneer Peak (10,447', 3184m).
The heat is draining the energy right out of me, so I pull over and cool down in a patch of shade under a small tree. Pouring my remaining water over my head to cool me down. Every passing runner offers me help. I'm OK. Up, over and down to an aid station, where I pour some more chilled water over my head. Cooling off and picking up the pace down the service road crossing to the finish line. With the same energetic enthusiasm, the race announcer acknowledges every runner as they cross the finish line. Racers trickle in one by one, with that look of grit they have developed over time. I'm done. All in under 2 hours. I come to a halt, humbled and appreciative of the community that the Cirque series bring together.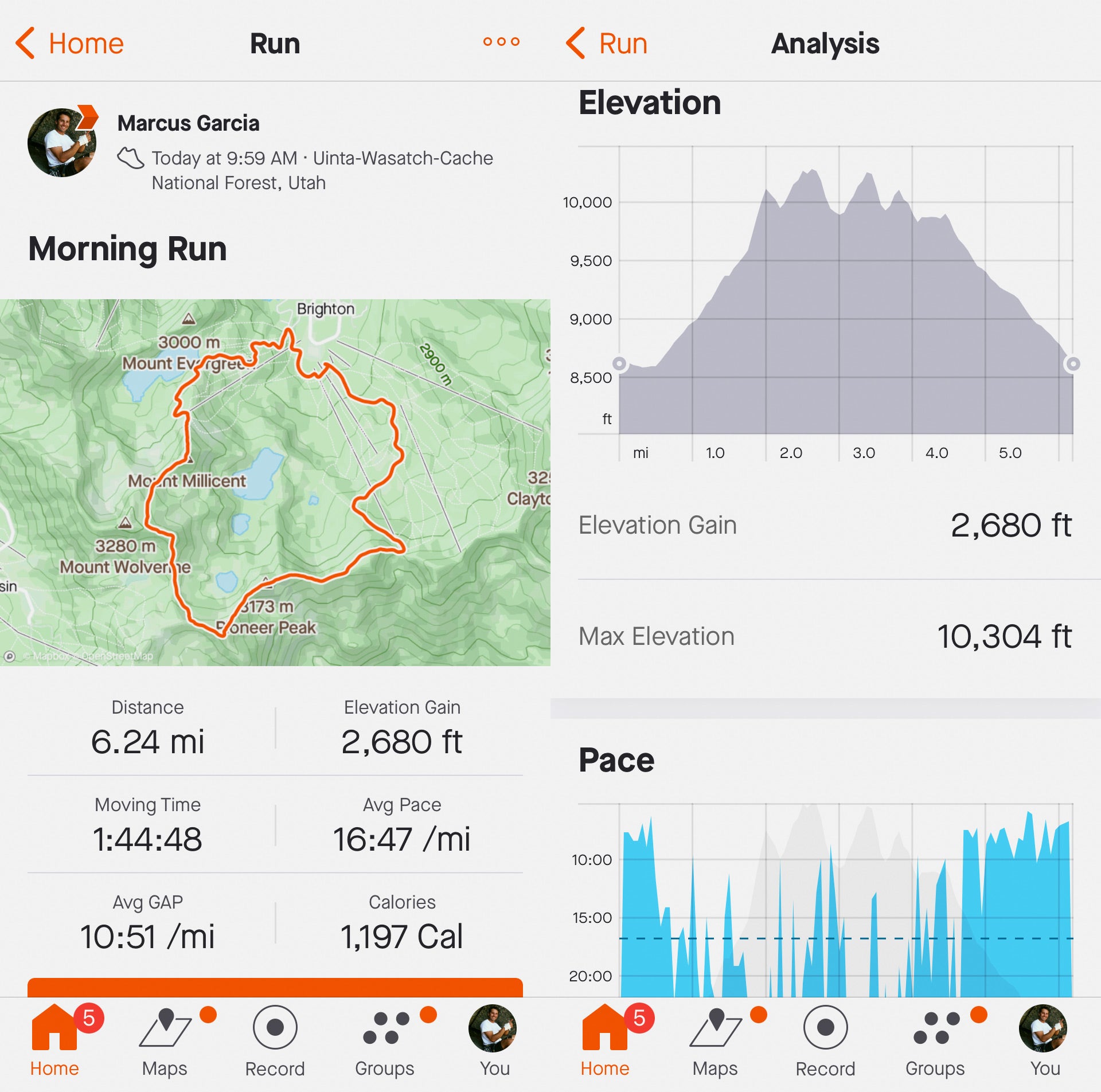 Running is a simple exercise. Just put one foot in front of the other. The beauty of running is that it can happen anywhere and anytime. When you take that onto a trail that leads you on wild adventures over exposed ridges, up summits, and down steep screes, at some point your mind will be challenged. This quote by Bart Yasso says it all, "running is not about how far you go. But how far you've come." For me this is what trail running, endurance adventure and climbing is about. It is about pushing your personal limits in the hardness of life. Learning how to respond to that can be as simple as placing one foot in front of the other. And as simple as that sounds, the brief moment between the rhythmic cadence of your stride becomes a constant internal battle. For me, running is about this internal journey.
The Cirque series captures what mountain running is. It is not about the distance, it's about the journey. It's about the people you meet, the support from friends, vendors, and even the event staff. During the awards, every single racer is announced. Number one to 500. Here, every racer matters.
Three awards stand out the most to me. The Nome award, given to the youngest racer. The Middle of The Pack award, for the person who finished exactly in the middle. And the Inspirational award, given to the most inspiring runner, that person who exhibits what the spirit of mountain running is really all about. Getting out there, experiencing some spectacular views, testing their grit, pushing their limits, and being humbled. But most of all, running as it's a burning passion inside.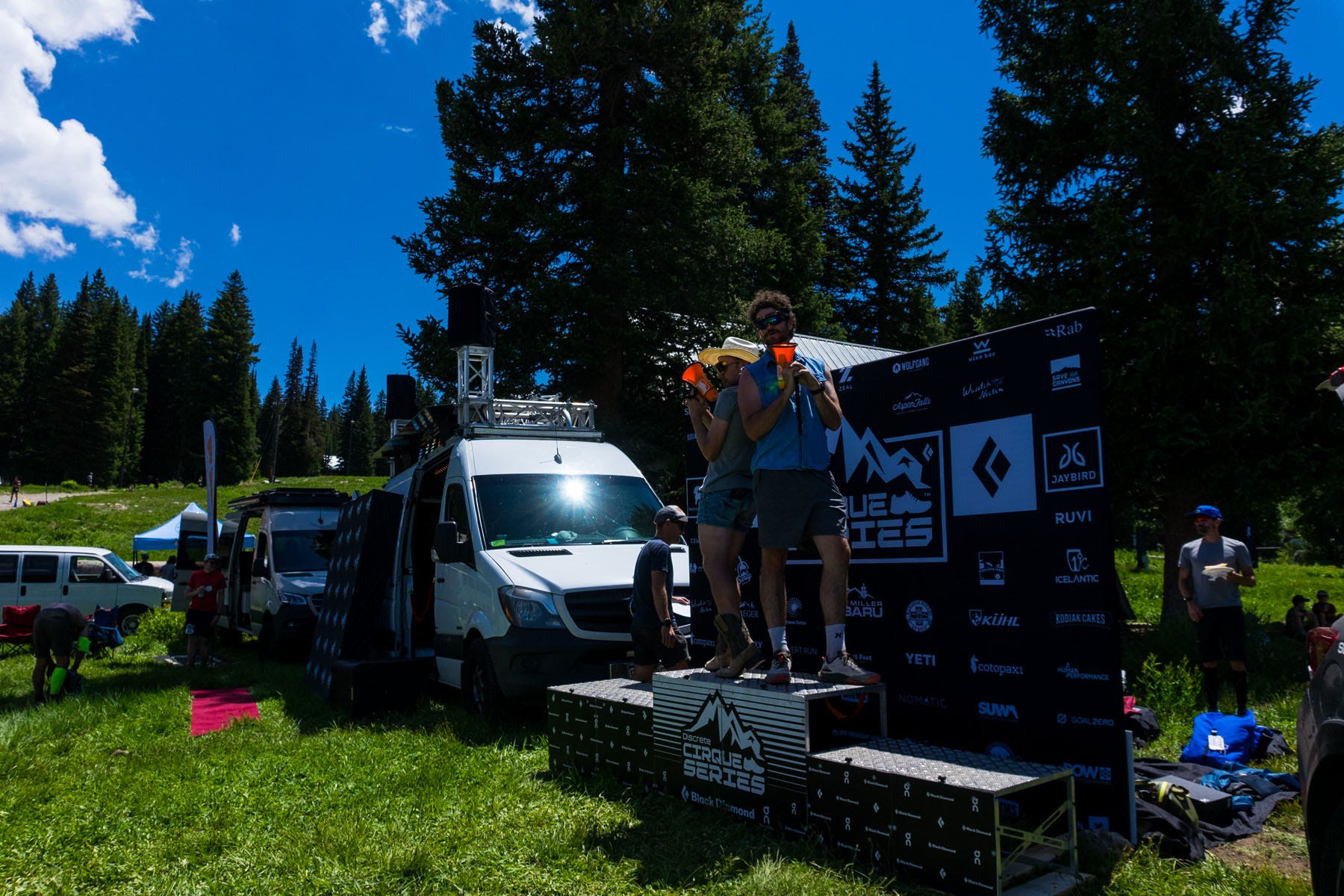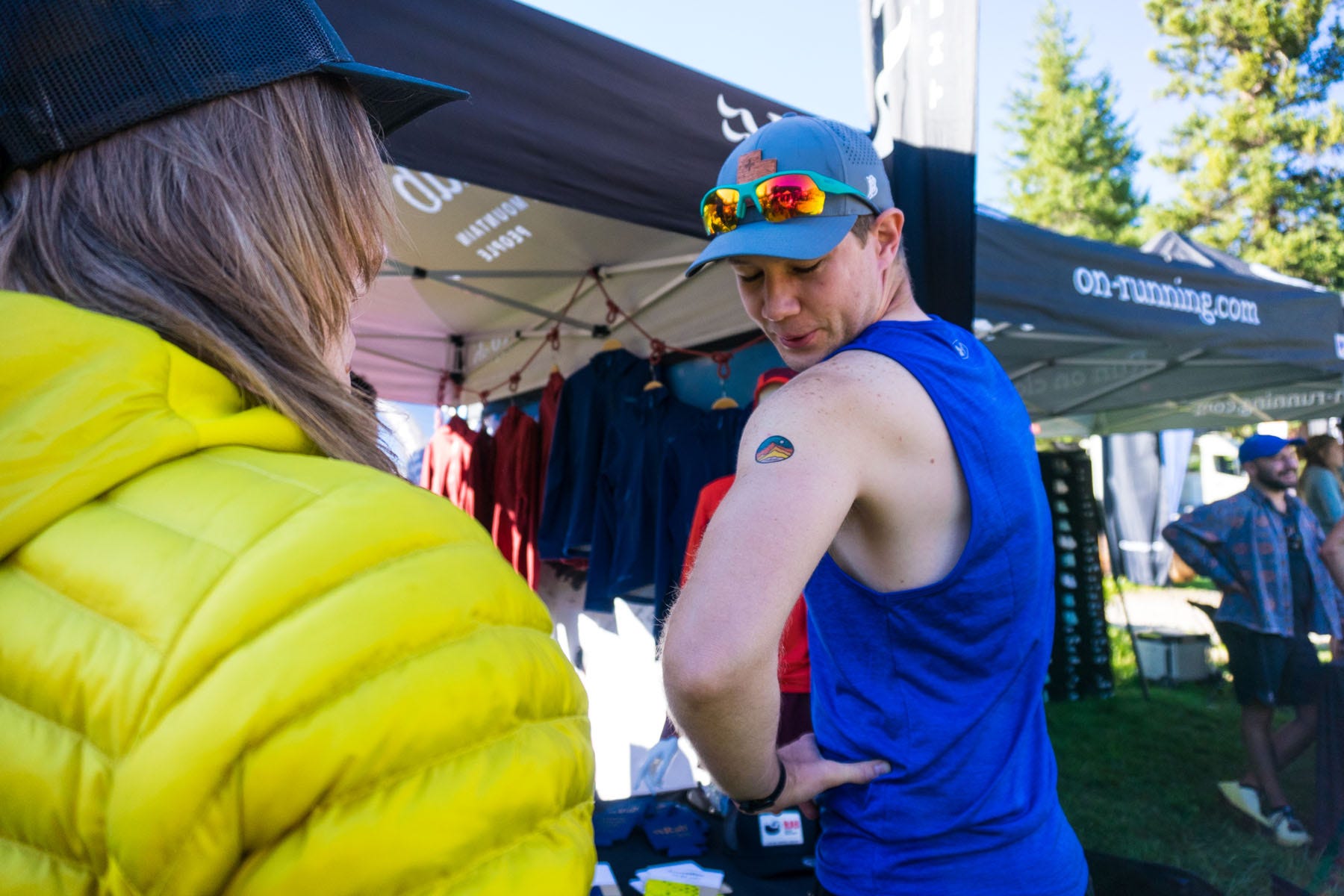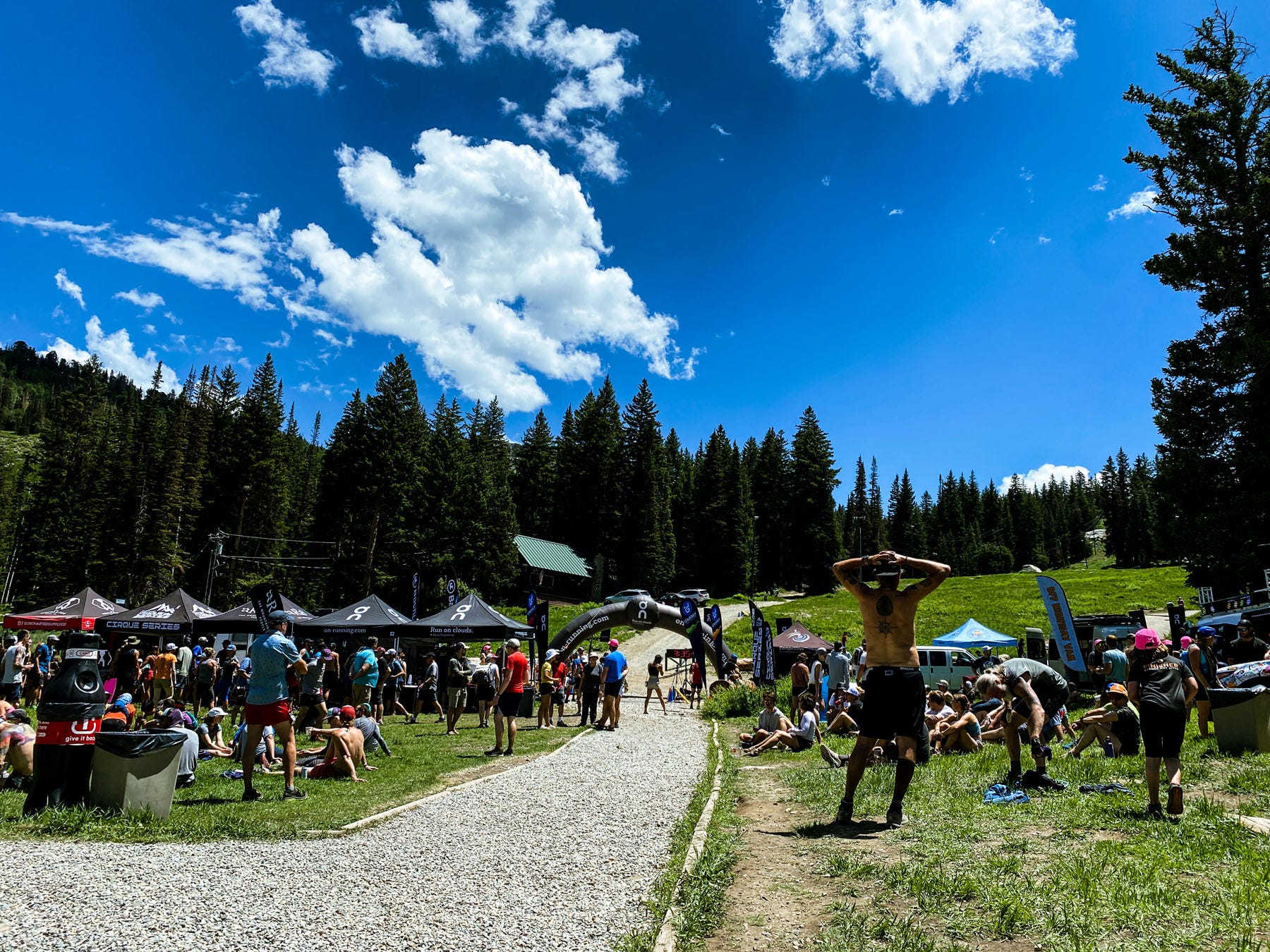 "One does not become enlightened by imagining figures of light but by making the darkness conscious"