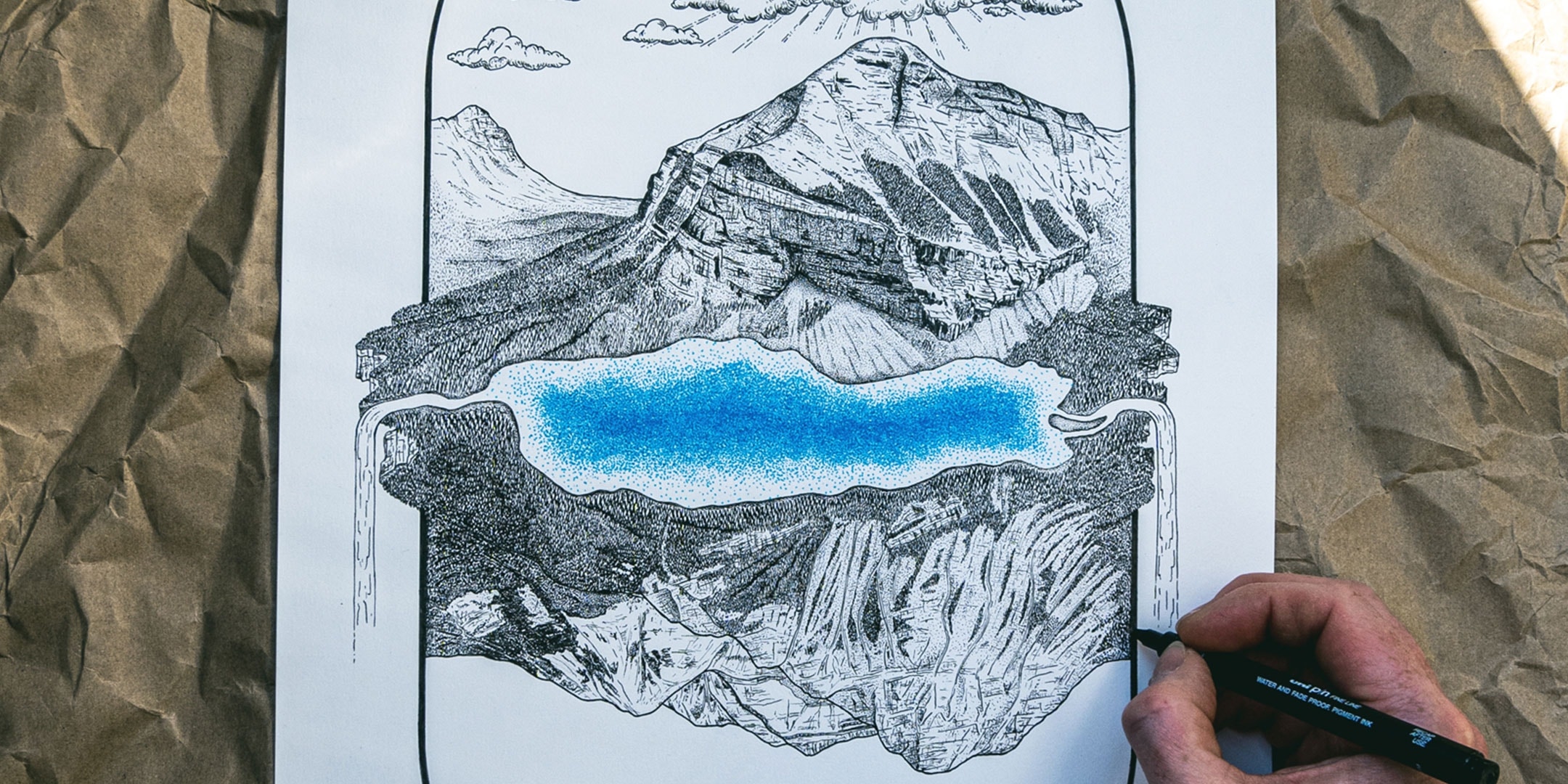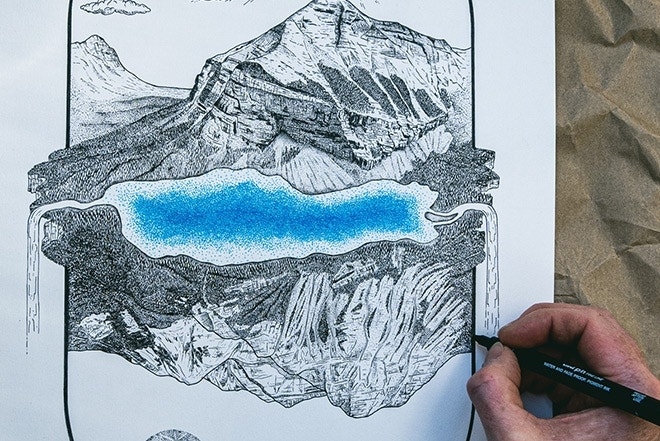 In the spring of 2022, we began our search for a talented artist to design this year's artwork for the Banff Mountain Festival.
We had hundreds of incredible submissions from talented artists across the globe. It was a huge challenge to pick an artist whose work would be featured.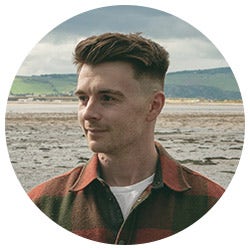 It was Jack Spowart, and his intricate illustrations, combining pen, ink and a subtle use of colour that really stood out.
We chat with Jack to learn more about him, and what inspires his artwork.
Tell us a little bit about yourself and where your journey as an artist began?
Hello! I took an interest in the natural world from a young age. I grew up watching David Attenborough and Steve Irwin on TV and quickly realised this was where my interests lay.
My Mum and Dad further instilled this fascination by exposing me to the outdoors from a young age.
We camped and travelled all around Scotland. My Dad was a sponge of Scottish knowledge, from history to geography. He inspired me to take things forward as an artist.
I've been drawing for as long as I can remember, typically animals when I was younger and then through secondary school and university, my style developed where I studied animation.
My fascination with the natural world never left me and I spend as much time as possible outside. I'm inspired by the constantly shifting landscape and my enthusiasm to document those landscapes in film and pen hasn't wavered.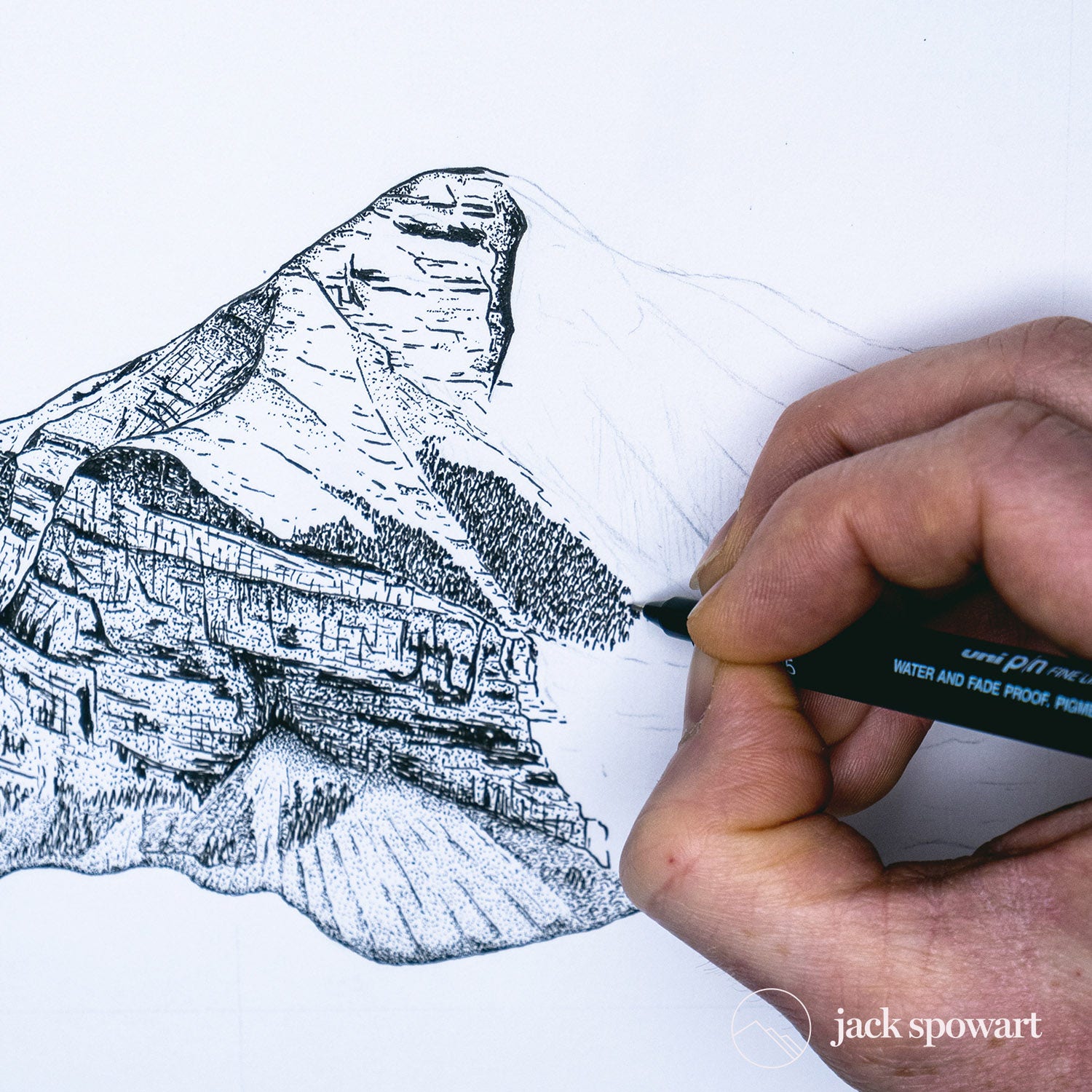 What was your initial reaction when you found out you were the selected artist?
After looking through many of the submissions for the artist on social media, I was feeling pretty overwhelmed and didn't think for a second I'd be chosen.
I knew my work fitted the criteria well so there was a tiny scrap of hope in the back of my mind. I kept saying to my partner - imagine! I get to work with huge outdoor companies on a design, one of my topmost goals as an illustrator - I was incredibly happy when I found out I had been selected.
I kept reading the email and thought it was a joke at first - maybe one of my friends was fooling around and pretending to work for the Banff Festival.
I was so excited to find out it was legit!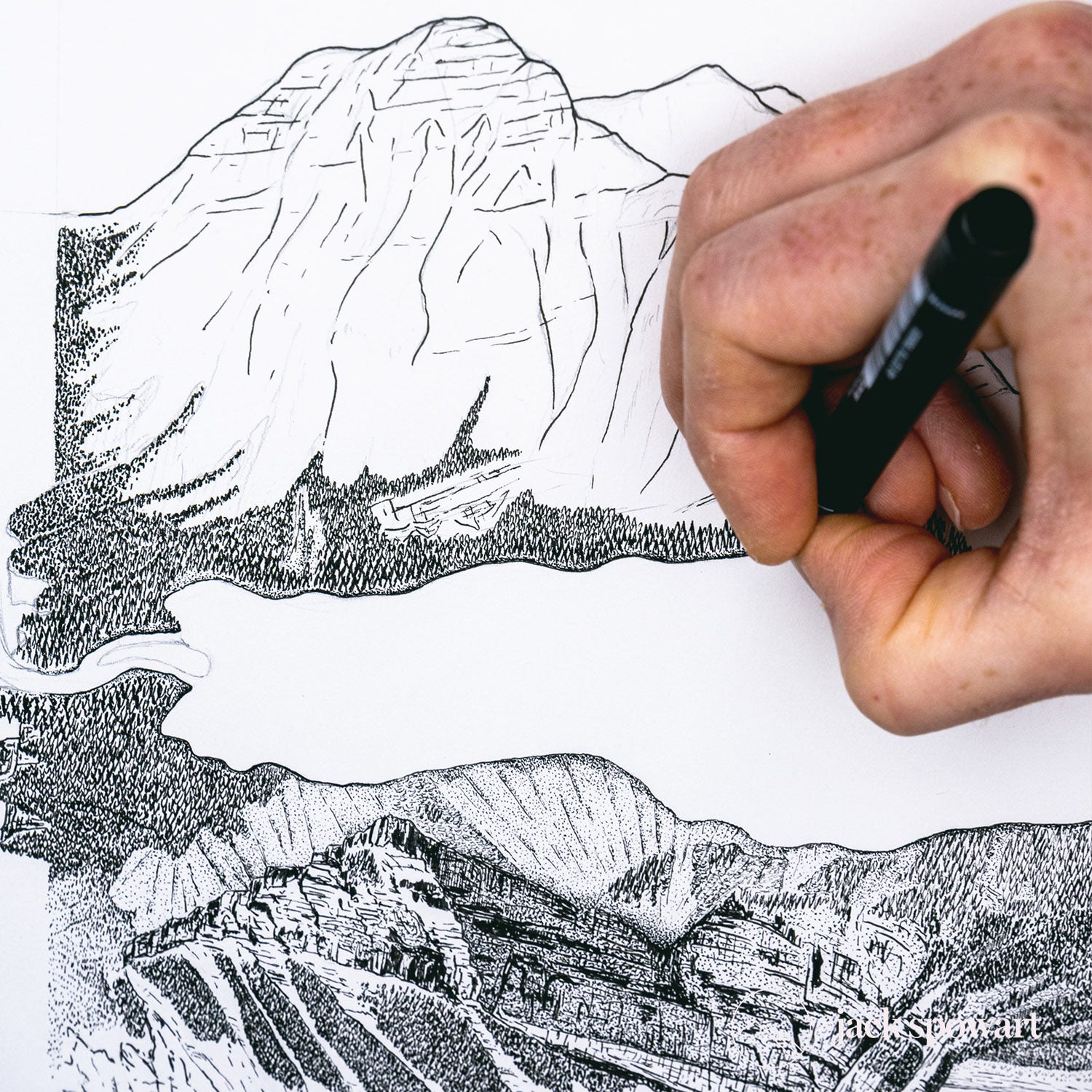 What is your first step when you begin a new project?
My current work is detailed and concise. I like to think I have a solid eye for picking interesting compositions in the natural world, looking for balance but intrigue.
If possible, I'll work from my own photographs of locations. It all starts with a rough pencil sketch, if the composition comes together, I'll add more details in pencil before reflecting and then getting into the inking - which flows in 3 steps.
long/bold line work, smaller lines/mark making and finally stippling for the shadows and depth.
I work in sections, almost grid like, working top to bottom, left to right.
I focus on finding how different features line up within the composition, using angles, horizontal and vertical lines.
This might be quite strange as I'm awful at maths but I do have an interest in it, especially patterns.
Can you walk us through the process you used in researching the location you chose to draw for Baniff?
Most of my drawings are based on locations I have a connection to or have experienced in some shape or form. The Banff National Park is somewhere I have never visited before and I am not familiar with the topography, so it was a challenge to find a connection.
I looked at many images of the national park but I kept finding myself back at one of the first images I saw, Lake Louise.
After some initial research I realised that Lake Louise was one of the most visited spots in all of Banff NP - and for good reason, it's absolutely stunning.
I wanted to use Lake Louise in my project, but I didn't want to use the typical view you get from the west of the lake that everyone has seen before.
I'm a hiker and I like seeking new perspectives, so I started researching the trails in the area to find a vantage point for my visual piece. I found two trails leading up the north and south sides of the lake which from the top give a new perspective on the lake that is less documented. This suited the direction I wanted to take my illustration in.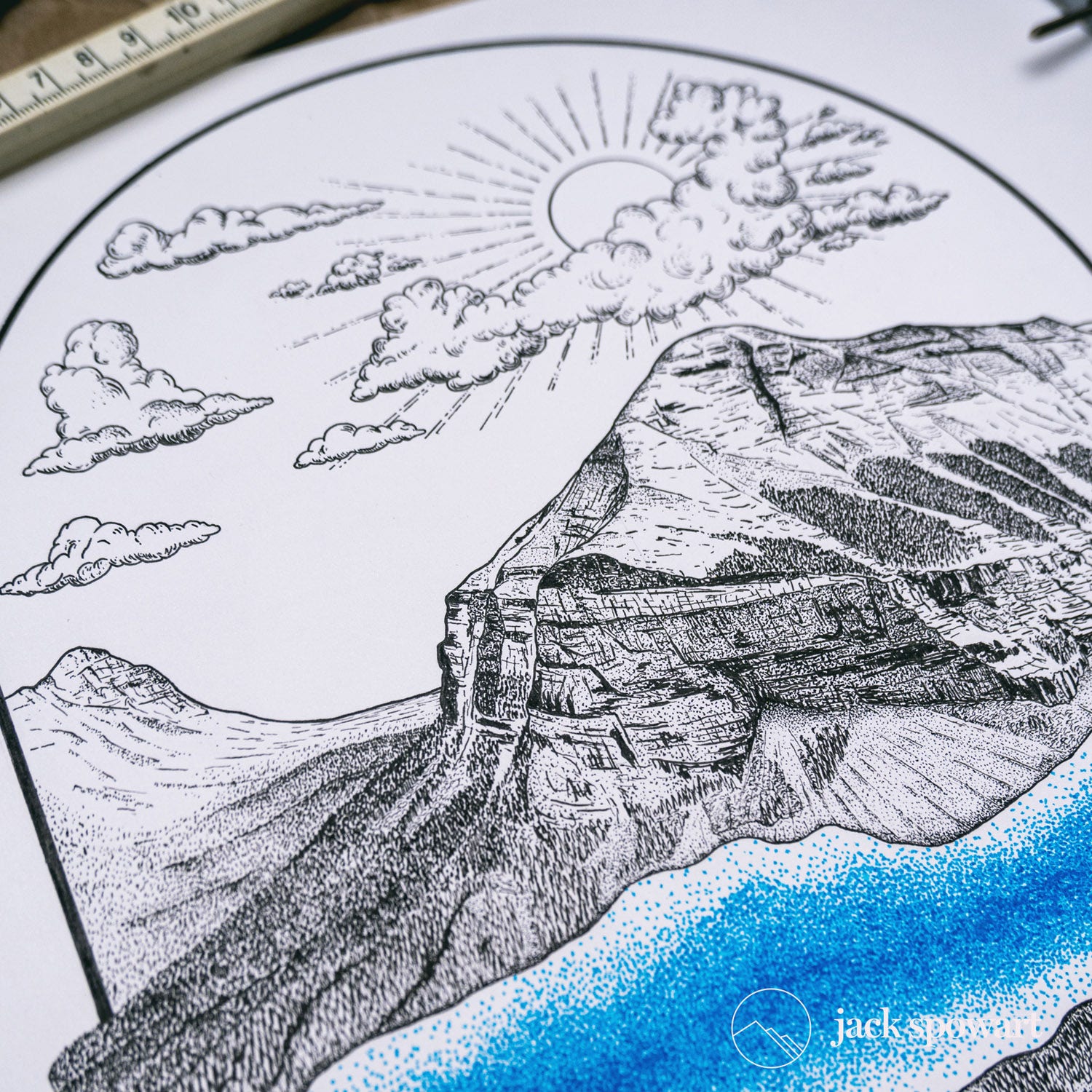 There were some coincidences that came up when you were researching the location that gave you more of a connection to the art piece, can you talk about that?
Why was I drawn to Lake Louise? Other than the fact it is absolutely beautiful, my mum is called Louise.
My mum has been and still is a strong influence on my life. My childhood was spent exploring Scotland with my mum and dad and I believe these early memories and experiences set my life on a trajectory towards where I am today - still exploring and still humbled by the natural world. I feel very fortunate to have had opportunities to make connections with the outside from a young age and I must thank my parents for those opportunities.
If you could travel anywhere and to draw inspiration from your surroundings where would it be and why?
I've always wanted to trek and do multi-day hikes in the foothills of the Andes in Patagonia, specifically El Chaltén or the Torres del Paine National Park.
The adventure and remoteness of the region draws me and of course the stunning terrain, from the mountain shapes to the glaciers and lakes - it seems to have everything needed to inspire. Perhaps one day I'll get there.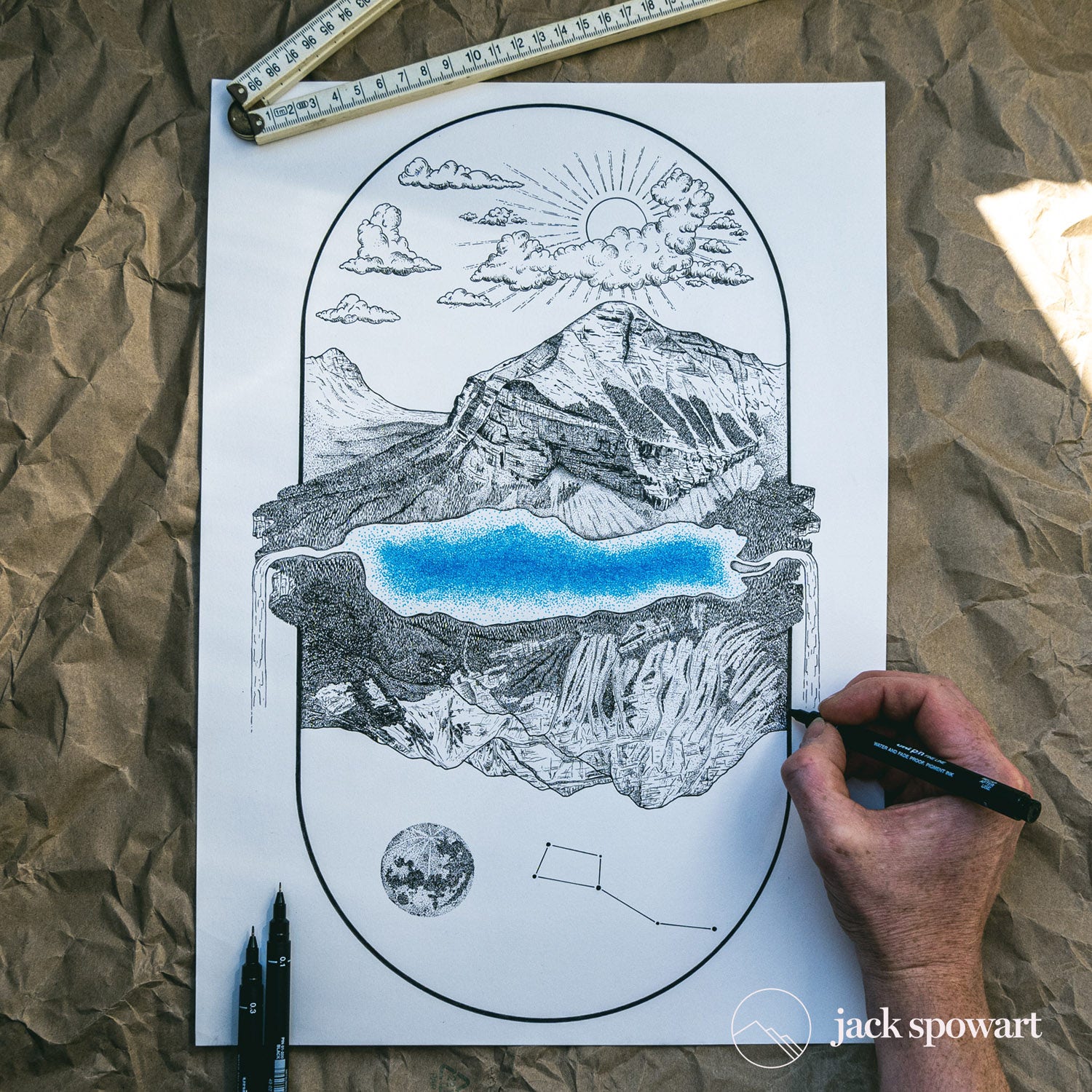 Do you have an 'end goal' in mind? I.e. where do you want to be in 20 years?
I'd like to be living and working in Scotland, but maybe have lived in another country for a year or two, probably New Zealand. I would like to have a portfolio of outdoor brands that I've worked alongside, whose values align with my own - sustainability, adventure and happiness.
The end goal is to be able to open a small premises, with mine and other artists/illustrators' work adorning the walls. It would be a casual place to gather, essentially a coffee shop (as I love coffee) but also a gallery space to support emerging artists. It would sell artists' work, my work, amazing locally roasted coffee (I'd have one of those huge retro coffee machines that look mint) and homemade cake made by my partner, nothing else.
Large subhead (32px text, 38px line height)
Small subhead (20px text, 28px line height)
Quote style, bold, italic, 20px over 28px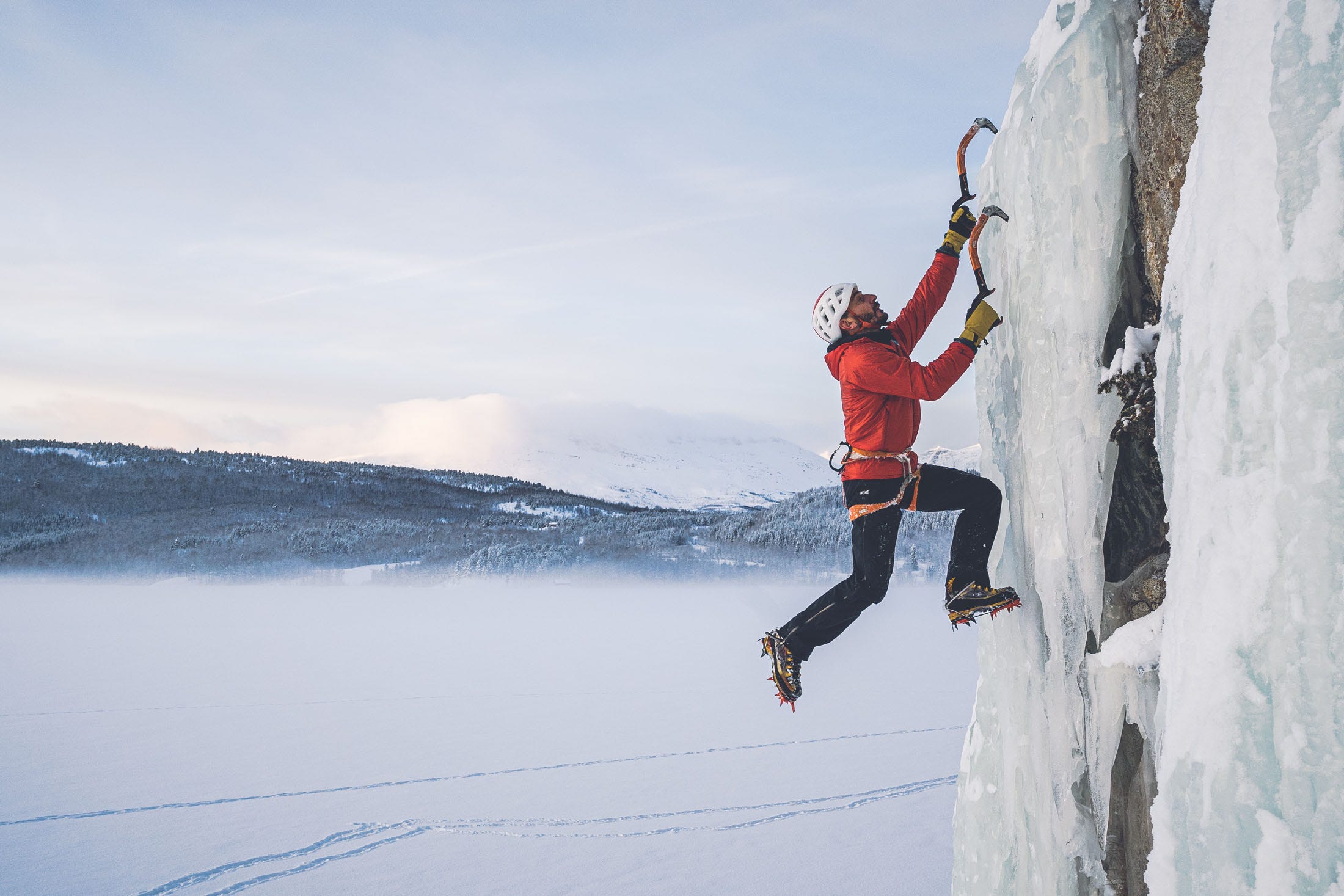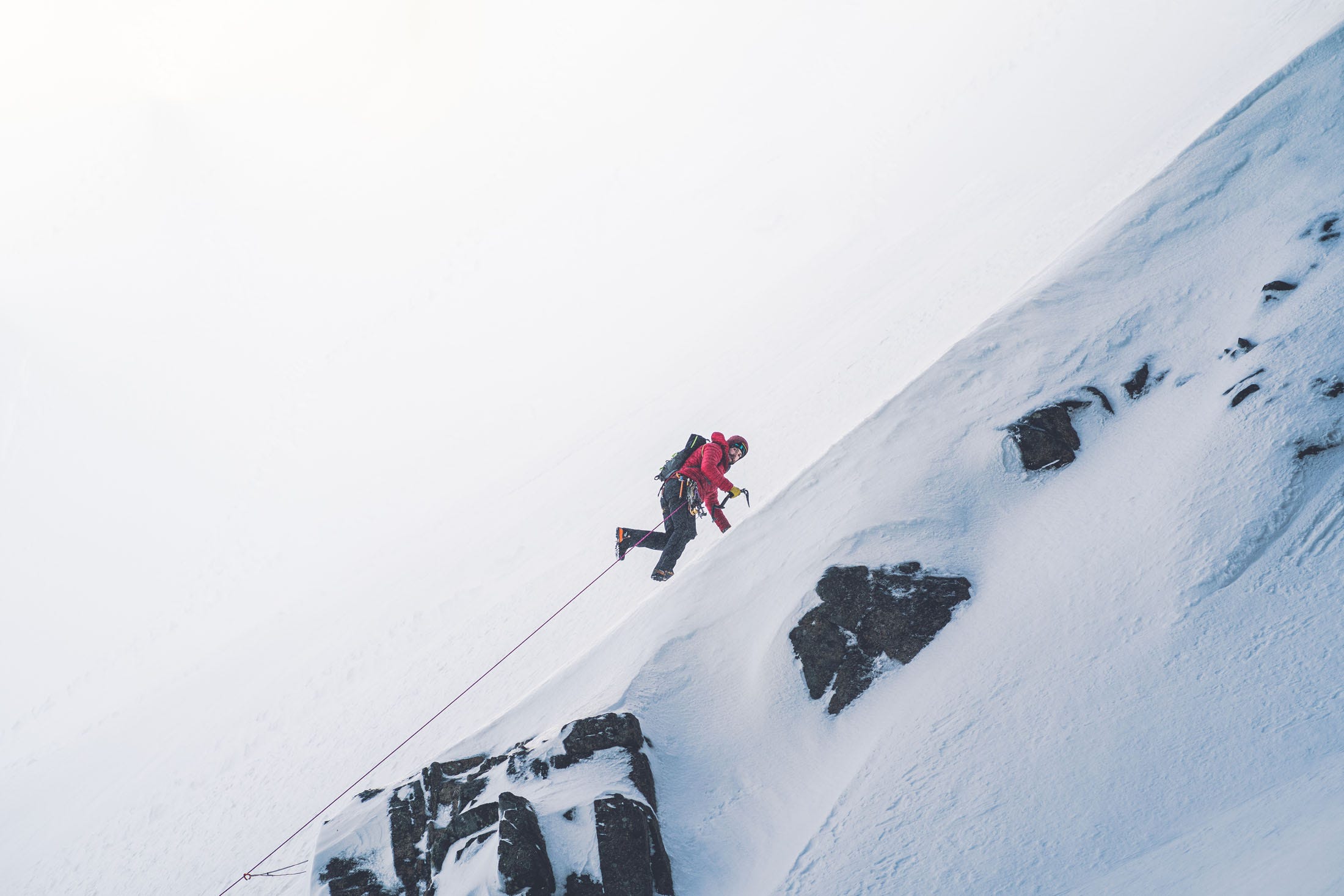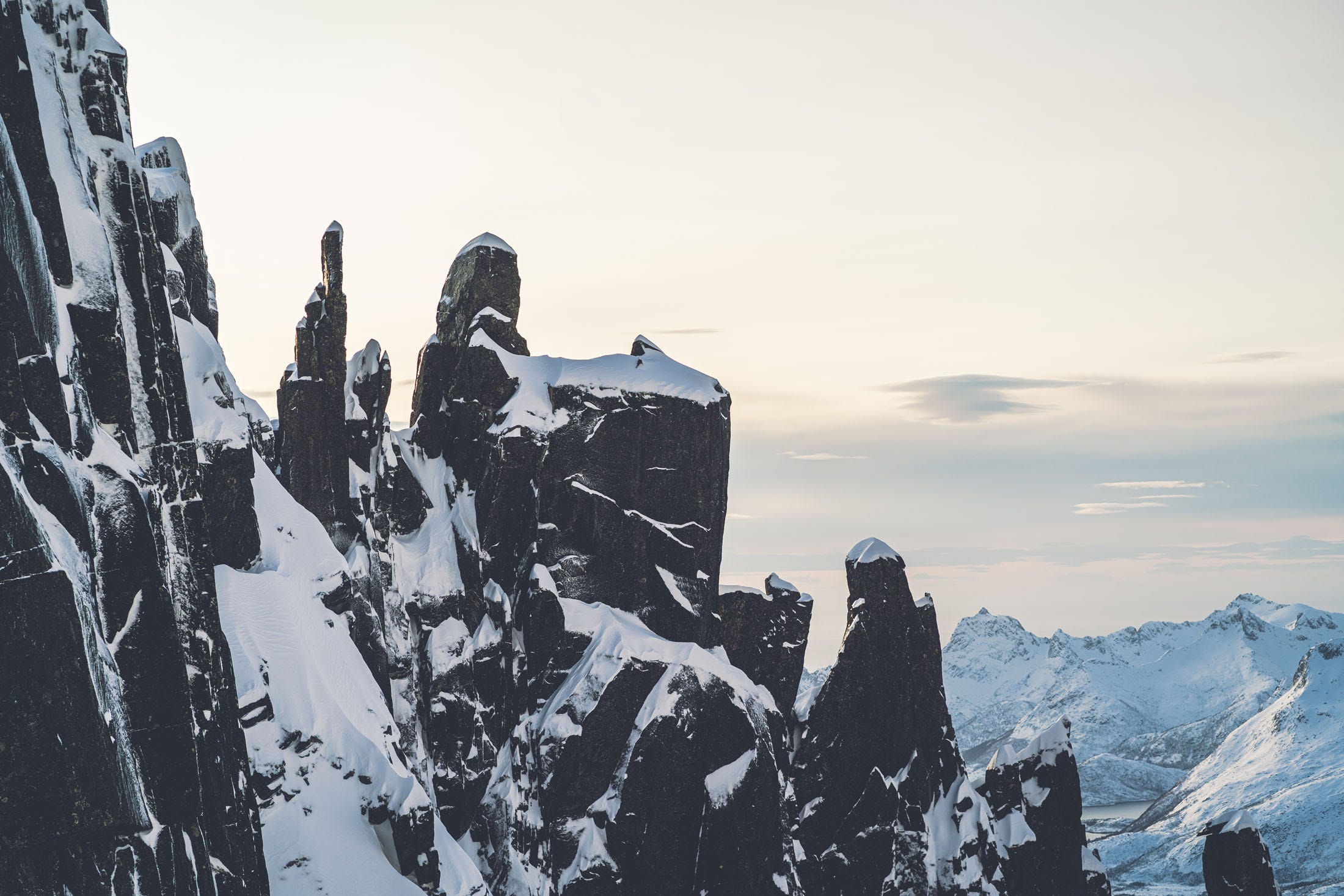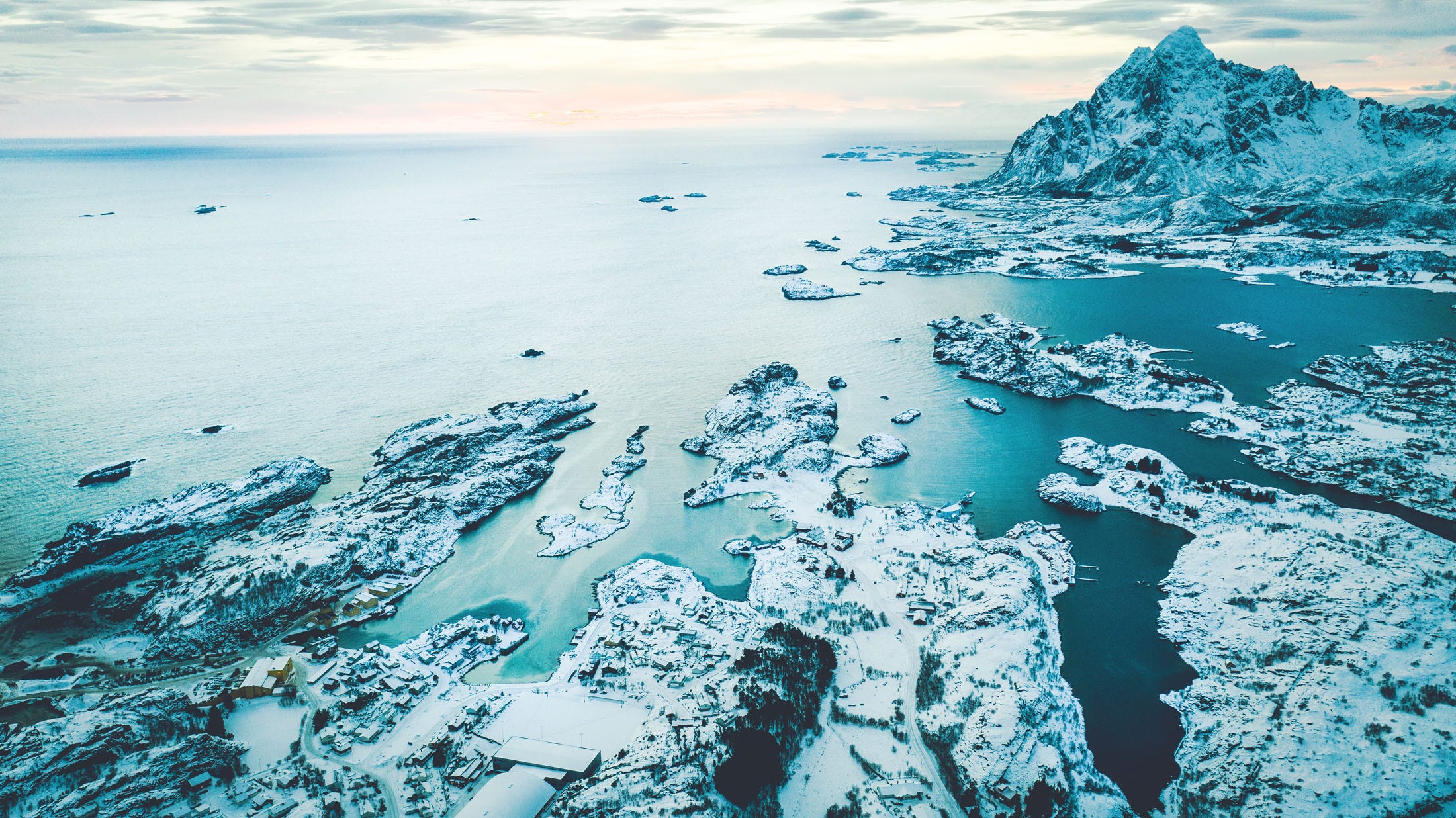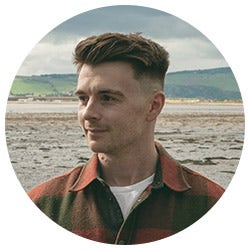 Words & images by | Athlete Name