In this series of profiles, we aim to bring you closer to the people that make up the Rab family; the characters that have shaped the history of the company and those who are driving us forward into the future. What inspires them? How has working for the company influenced their lives? We will bring you profiles from across the Rab staff spectrum, from designers with the vision of tomorrow's products to the warehouse staff who ensure your local Rab stockist receives their deliveries on time and in order – everyone has a story, and through this series, we want to tell it.
First in the series is Rab's UK Sales Manager, Chris Vanderhoven. When he's not out visiting our retail partners, Chris livens up the office with his humour and competitive fantasy football streak, as he juggles managing four UK sales reps and three product trainers. We sat down with Chris to discuss how he came to be working for Rab, the pressures and challenges of the job and some of the climbing adventures he's been involved with over the years.
---
When did you first become aware of Rab and how did you become involved with the company?
When I first started climbing basically, so I'm 36 now, I started climbing when I was 10 with my Dad. Being based in Nottingham, coming up to the Peak District all the time, that was the main visibility of the brand in those days, in and around Nottingham and the Sheffield areas. I always saw people wearing the classic Kinder Smock back in the day.
I became involved with the company after a quite profound moment in my life I guess. I left school and I was an apprentice engineer for about 5 years, but in my own time I did a lot of climbing and bouldering, going off to the Alps with my Dad, hiking and all that kind of stuff. So I got really into the outdoors and I was at a point in my engineering career where I could really progress, as my Dad owned an engineering firm. But I decided I didn't like it, I was forcing myself into it because of the opportunity of a good career. I wasn't quite sure what to do at that point, so I went to the Balearic's for the summer, with all the good intentions to climb and explore the islands, but got quite distracted by the nightlife on Ibiza! This was supposed to be my second agenda, but clearly this became my first agenda after the second week……………(laughter)! After some over-indulgence I came home and made the decision I definitely wanted to pursue a career in the outdoors industry.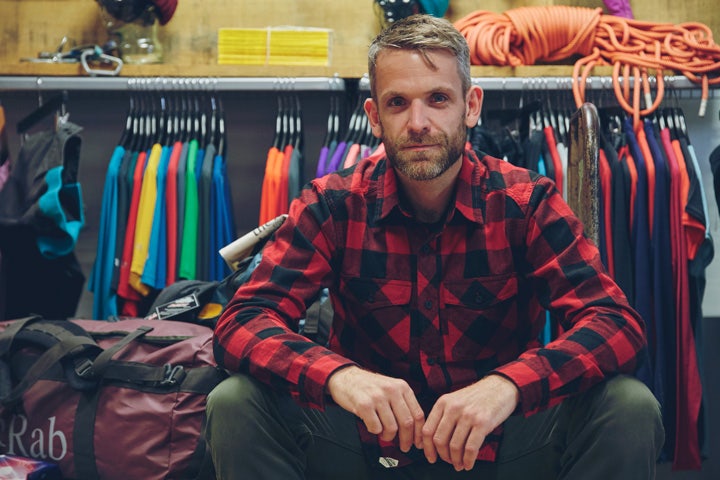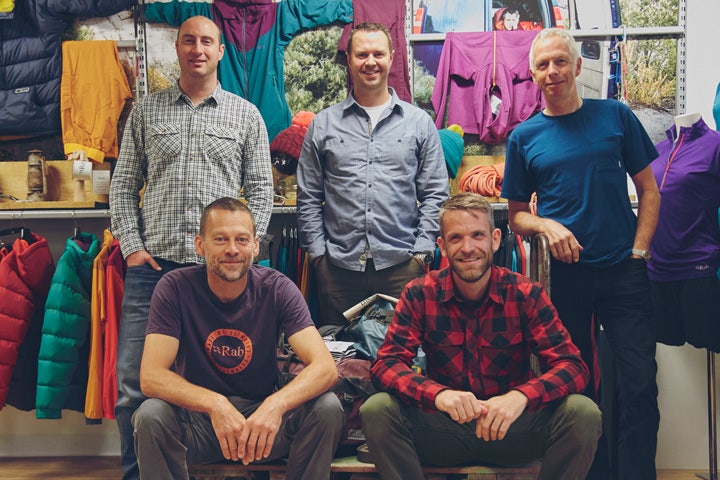 I got a job at Nevisport in Nottingham as a sales assistant on the climbing and footwear floor. I was there for a couple of years, learning all about different kinds of kit and brands, working with like-minded people. I then moved on to Decathlon, taking on the challenge of their product trainer, which involved going out to Saint Gervais in the Alps a couple of times a year, getting trained up on the new products and going on factory tours of various brands in the industry. This got me much closer to the products which is what I really wanted, but the opportunities presented were more to do with shop management, which I wasn't that interested in. So the next step for me was working as a product trainer, but directly for a brand. There was an opportunity that came up with Bridgedale socks, which progressed into a sales position which I really enjoyed, getting closer to the business-end and forging relationships with retailers. After a while an opportunity arose at Rab to become the Northern Sales Area Manager, Rab's stronghold. A day after my interview I got the call offering me the position which I accepted! That's 9 years ago now, decade anniversary coming up next year.
It was a fortunate time to start to be honest, things took off just after I joined, I was part of a team that took Rab to the next level. After a little while the National Account Manager position came up which I took on, managing the accounts of Snow and Rock, Cotswold and Go Outdoors, which progressed into the UK Sales Manager role. This is what I'm doing now and it involves managing four UK independent sales territory managers, our product trainers, maintaining our relationship with our independent retailers and northern based national accounts.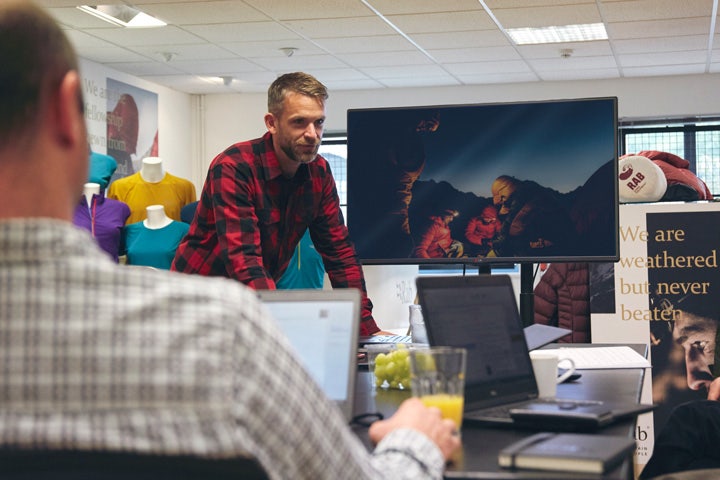 How has Rab changed since you have been here?
We've grown massively over the years. When I first started nine years ago, we were maybe an underdog brand. Luckily, because of our heritage, everyone knew of Rab, even in the south where there aren't so many climbing shops, we were still recognised. We have built on our winter products to have a full range, with products across all categories; legwear, hardshells, baselayers and accessories etc. The range has diversified. In addition I think the look of the products has improved massively too. The attention to detail, the finish, colours and patterns have absolutely improved.

So having climbed for much of your life, you must have gone on some pretty epic adventures?
Yeah! I've climbed in Europe, extensively throughout the U.K., India and Asia. I'd say though my fondest memories of climbing come from a particular trip to Morocco in 2007. It was just when the area was starting to get developed properly, or recognised as a more developed climbing destination, but to go to the areas we wanted to go to there were no guidebooks at all. I'd never had an experience of going climbing somewhere with no guidebooks, it was a proper adventure. Me and my friend Pat decided to go, we'd done all the internet searching we could and got some advice, then found ourselves in Tafroute which is on the southern side of the Atlas mountains where all the big trad routes are, big quartzite walls.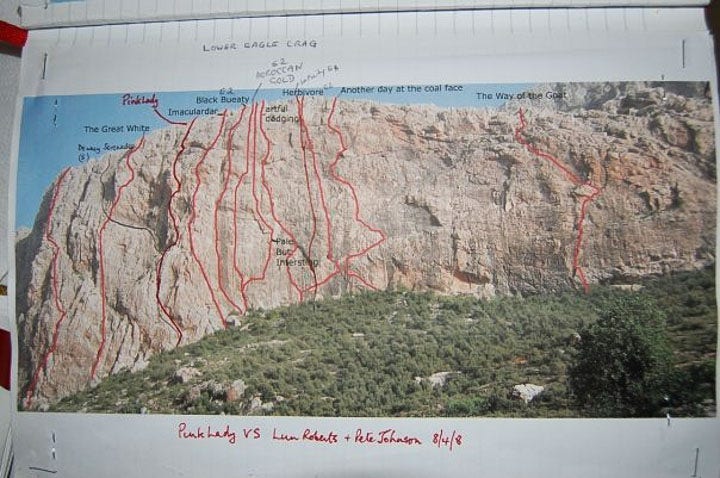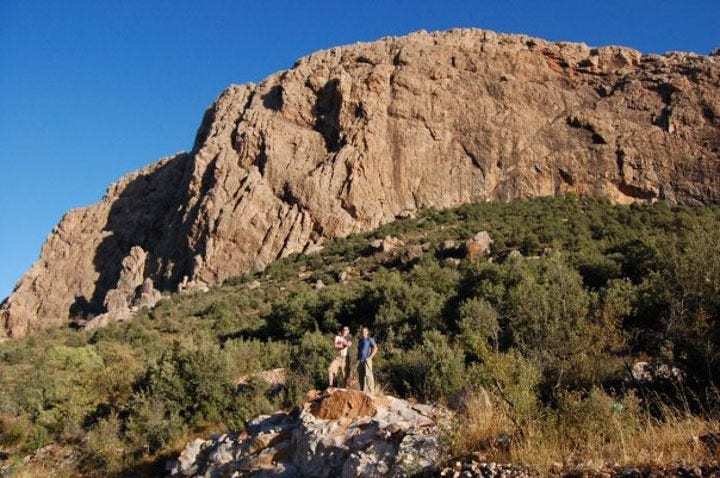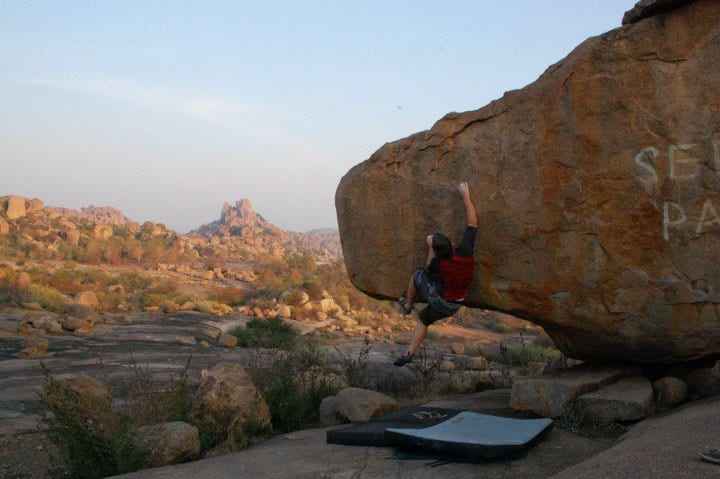 It's a typical story, you'll hear lots of stories from climbers who have been to destinations like this, you'll go to a particular hotel or café and there'll just be this scrap book of topo's written on toilet paper, backs of fag packets, all sorts! So we're going through this book and someone had actually done a really good map of all the valleys and different crags. We took a picture of the map on our phones and off we went. We headed to Eagle crag, which is now a really developed, classic crag. We'd had a great day and then we did this particular line, it was just really boring. We looked across at another really blank wall and said to each other, shall we go and pioneer a new route?! We thought 'why not?'. So we headed over, but we were just complete punters! It was pretty mossy and then really easy, but Pat led the last pitch out which went round the base of an overhang and then up the side of it, so I was on a blind belay. Pat started to get a bit shaky on it, and I guess he started to think about where he was and how far from civilisation we were, that nobody knew where we were! We hadn't prepared for a big epic really, so we thought lets just get out of there. Pat made it round the corner and then suddenly loads of rocks came tumbling down from the overhang he had just traversed under, Pat just hanging there on some pretty sketchy gear he'd placed. Big, torso sized blocks tumbling to the ground about 8 pitches below, it was a pretty harrowing moment!
The funny thing was that just after that, Pat realised that what had just broken off had actually cleared a really easy path to the top! We named the route 'Sheaf O'Clock' after our local in Sheffield, because all we wanted after a day like that was a pint, which was a bit hard to get hold of in Morocco!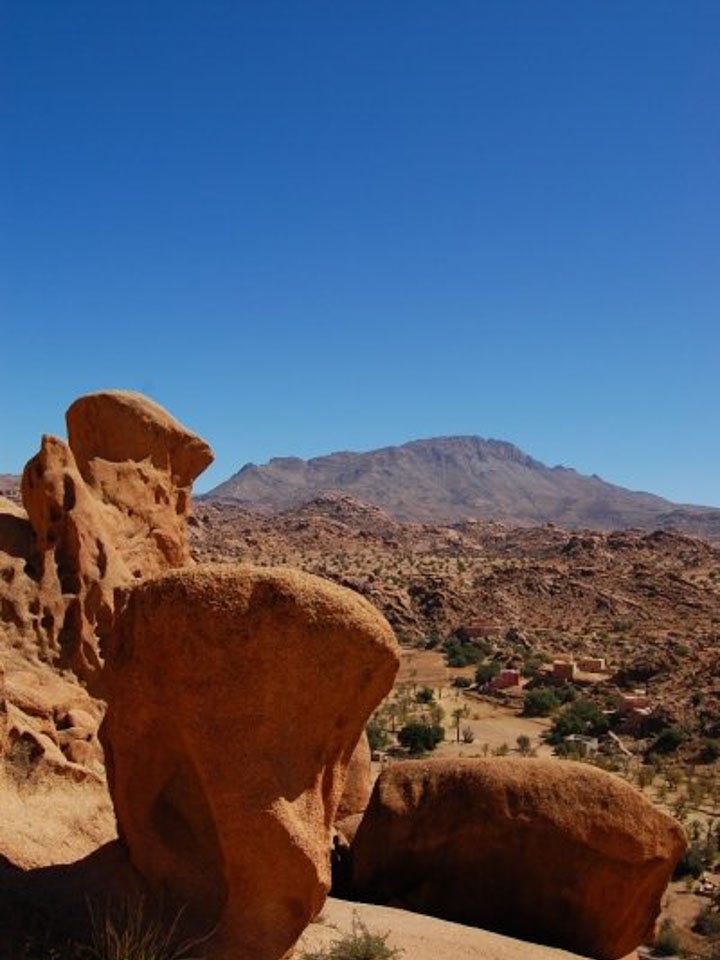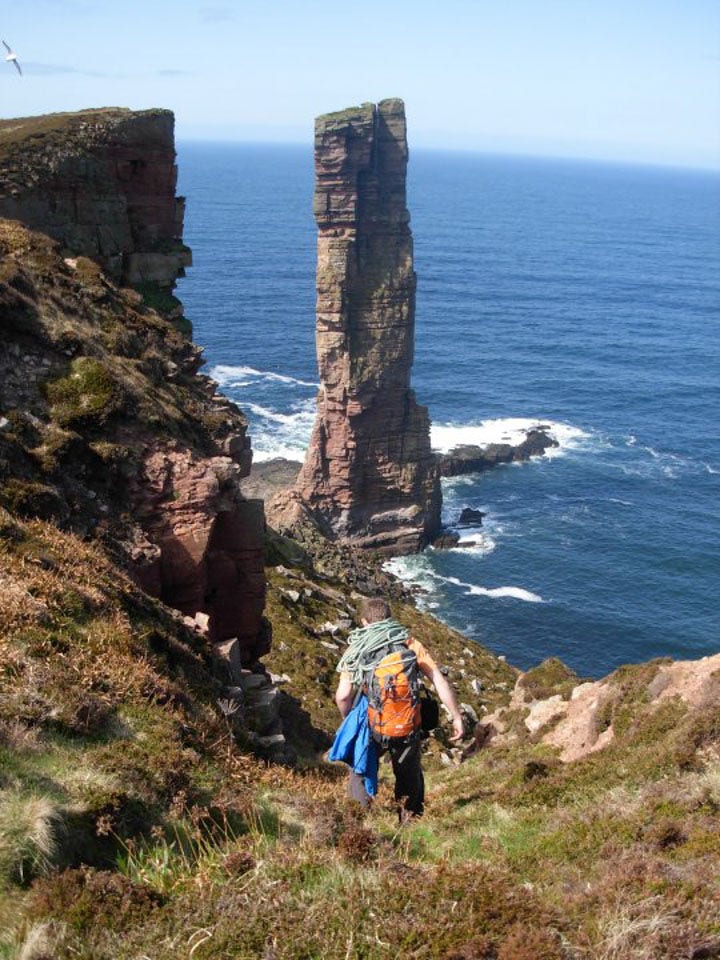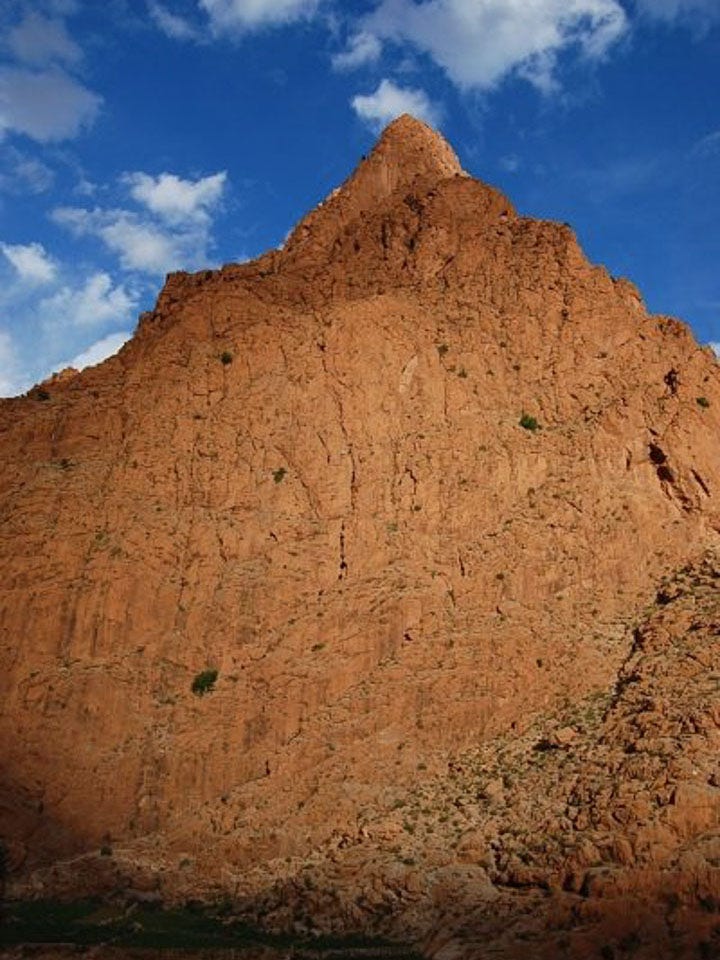 What's been your favourite product over the years?
My favourite product in the Rab range is Vapour-Rise. I've always had a personal affinity with that kind of technology. I run really hot, so even when I put a really breathable hardshell on, I overcook. So I always look for something that has great protection from the elements but is very breathable, so the Vapour-Rise range and the new Alpha products are what I go for. I think it was 2010 and I was given a prototype of the Vapour-Rise Alpine jacket, and for me it was a life-changing product, light and great for climbing because it was wind-resistant enough, very breathable and very quick drying.
And from the current range?
I guess the whole Rock collection has become more important in my life. I used to buy into the technical gear a lot more, but since having kids and the reduction in time that brings I don't really go on big days out anymore. So I get my climbing done in shorter more local trips now, lots of bouldering because that's easier to do in a couple of hours. Pieces like the Rampage Jacket and the Cranks Shorts I wear a lot nowadays.

How do you see the future of the outdoor industry progressing, and Rab specifically?
That's a hard question! The marketplace is always changing, but what I have seen more recently is that independent retailers are really starting to capitalise on their ability to adapt quickly to an ever changing market. It's a real pleasure to still be working with accounts that I did 10 years ago, experiencing them pushing to be different, but still holding on to their specialist retail focus. Unfortunately, this is starting to disappear from a lot of retail out there now due to the market becoming more competitive and forcing their hand in becoming more generic. But this group of retailers are very important to Rab and myself, we need to protect them, because these are the guys who are talking about and supplying kit to the folk who get out there on the hills and get stuck in; it's vital we protect that link-up with our retail partners and secure their positioning for years to come!