58 products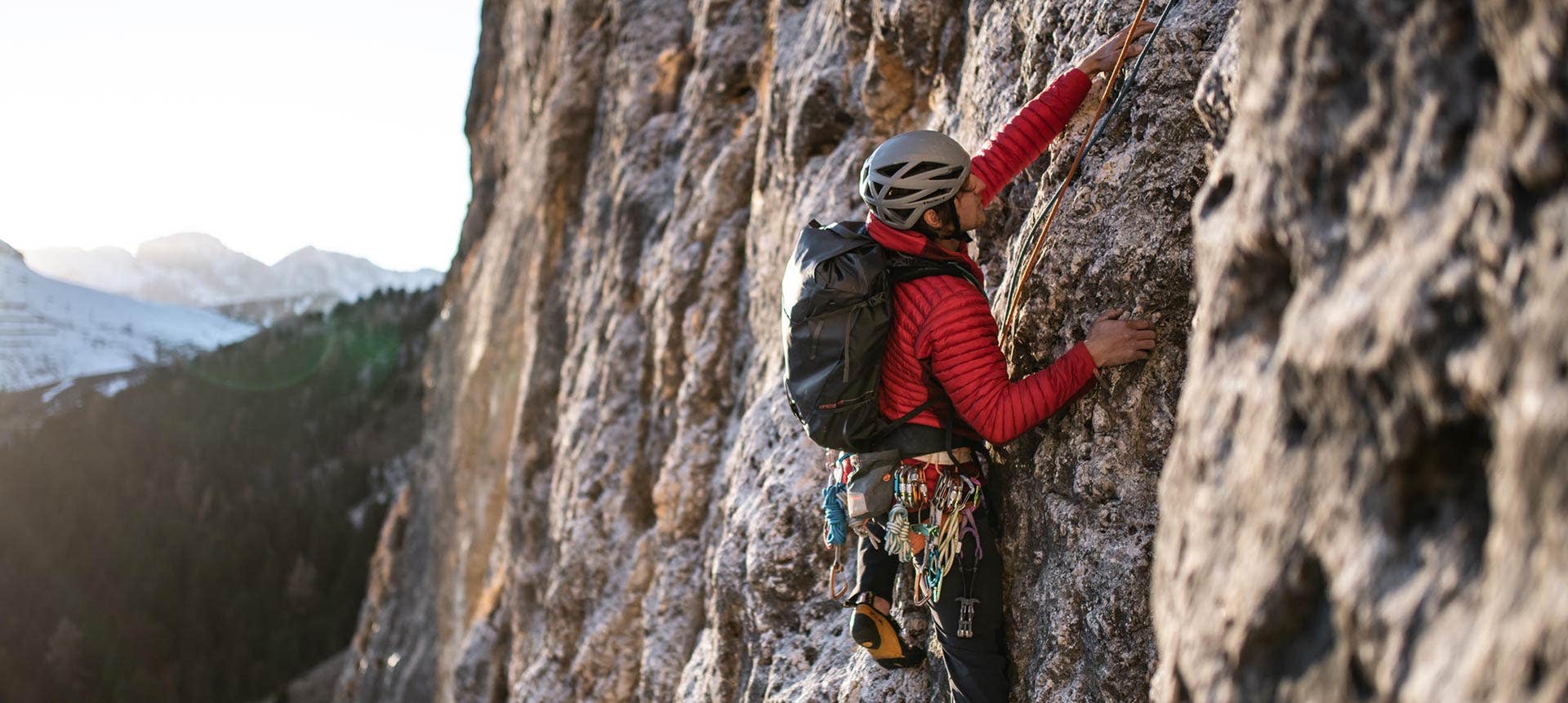 Ask any climber, and they'll tell you that the one thing men's climbing clothing needs to have is freedom of movement. The last thing any climber wants is their clothing to inhibit them when out on the rock. Whether you're trad climbing, bouldering or sport climbing, your clothing needs to move with you.
The Rab® range of men's climbing clothing and accessories has been designed with climbers in mind. That means that whether it's our men's softshell jackets, or durable waterproof jackets with hoods to fit a climbing helmet, through to our more relaxed Rab® hoodies and climbing shorts, what you'll get from Rab® climbing clothing is durability and ease of movement. Whether you're out on the rock face or relaxing after a day of climbing, we've got you covered.
A mountaineering pack is made to carry all the kit you'll need on longer mountain trips.

Alpine mountaineering pack has everything you need for a day moving in the mountains.

A large volume alpine climbing pack big enough to carry everything you need on multi-day routes.

A climbing and mountaineering pack perfect for gram counters who value robust design and a comfortable carry.