Masters Of Exploration
After decades crafting clothing for mountaineers and alpinists, Khroma is Rab's dedicated ski-specific range. Rugged, protective and reliable, Khroma is for those who love the up as much as the down.
Plusieurs décennies de création de vêtements pour alpinistes ont mené à la naissance de Khroma, la gamme de produits ski de Rab. Protectrice, robuste et fiable, Khroma répond aux besoins des amateurs de montée comme de descente.
Aufbauend auf unserer jahrzehntelangen Erfahrung als Hersteller von hochwertiger Ausrüstung und Bekleidung für Bergsteiger und Alpinsten haben wir Khroma entwickelt, Rabs erste Kollektion für Skibergsteiger. Die Khroma Kollektion ist strapazierfähig und schützt alle, die Aufstieg und Abfahrt gleichermaßen lieben.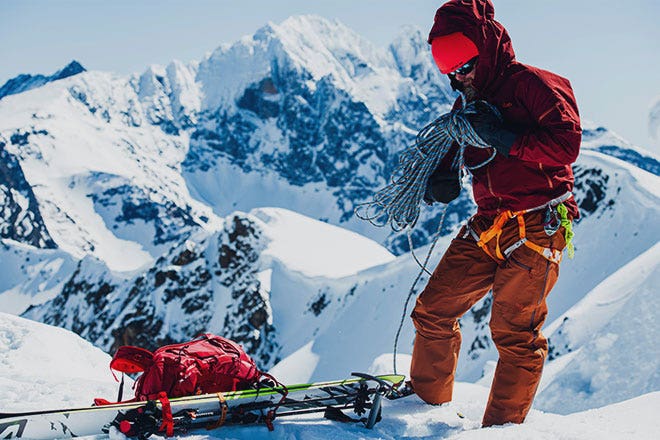 Sign up for Khroma stock alerts
Sign up and we'll let you know when this product is back in stock.
By signing up you agree to Rab's Terms of Use and privacy notice.
35 litre ski touring pack for all-round mountain use and multi-day ski tours.

25 litre ski touring pack for flexible off-piste ski tours and light-footed ski mountaineering.