Preparing for Scottish Winter
How to Choose a Technical Mountaineering or Ice Axe
How to Choose a Technical Mountaineering or Ice Axe
When Rab first asked me about writing this I found it funny that they'd ask the guy on the team with one hand but I'll give it my best shot based on my own experiences of 20 years of Scottish winter mountaineering , climbing and dry tooling.
Ice axe technology and design have progressed massively since I first started in the sport 20 years ago. Without a doubt it has made winter climbing easier but has also helped progress the sport to new levels in the hands of some exceptional climbers, you just need to look at some of the Rab sponsored team to see what is possible.
Parts of an Axe
Before we go on, let's get to grips with the anatomy of an ice axe.
1. The head
This is your adze (or hammer), pick and a carabiner hole.
2. The shaft
Which is usually straight for mountaineering purposes or curved for climbing.
3. The pick
A pick's purpose is recognizable by its curve. A positive curve is used on all mountaineering axes and is effective at self-arresting but not easy to remove from ice. A reverse positive pick is the type seen on almost all technical climbing tools.
4. The adze
The shovel-like tool on the opposite side from the pick and found on all mountaineering axes for cutting steps, digging snow caves etc.
5. The hammer
When using a pair of technical climbing tools some people like to have an adze on one tool and a hammer on the other to batter in pitons etc.
6. The spike
A spike will be found at the bottom of all mountaineering axes and is essential to penetrate snow and ice when walking. Some people remove them from technical tools which is fine for roadside cragging in the States or Europe but for winter climbing in Scotland, which invariably requires a mountaineering approach, I prefer to keep mine where possible.
7. Carabiner hole
For attaching a wrist leash.
Axe Ratings
If you've already started have a look at axes, you'll have probably already come across the rating system. It seems simple yet complicated at the same time. So, let's tackle this now.
There are two ratings for mountaineering axes. This rating indicates the strength of the axe.
Basic Rated Axes
B rated axes are the finer of the two. They are designed purely for general mountaineering, walking, or ice climbing. They are rated to withstand a lower loading across the shaft. In practice, this means they are not suited to the extreme forces and demands of mixed climbing.
Technical Rated Axes
T rated axes are much stronger picks and a must-have for mixed climbing.
These are designed to be torqued on (twisted), plus all the other savage trickery required in Scottish Mixed Climbing. They will stand up to a much higher load across the shaft, and generally take a battering.
Be aware that some mixed picks are terrible in ice, and choices must be made on the day regarding axe/route choice.
Mountaineering Axes
Most people serve an apprenticeship in mountaineering before heading to the more vertical stuff. So, let's start with axes for mountaineering. These are mostly B rated, but can be T rated too.
The most important thing when choosing an axe is to get the correct length for your height.
To achieve this, go to your local climbing shop and from their selection find one that you like the look of. Stand up straight and hold the axe by its head down by your side. Ideally you want the spike of your axe to be above ankle height but no higher than mid-calf. If you are shopping online this is a rough height to length ratio guide.
5'8 or less | 50/60cm axe
5'8 to 6'0 | 60/70cm axe
6'0 or above | 60/75cm axe
If you're buying online, be sure to check it against yourself once you receive it.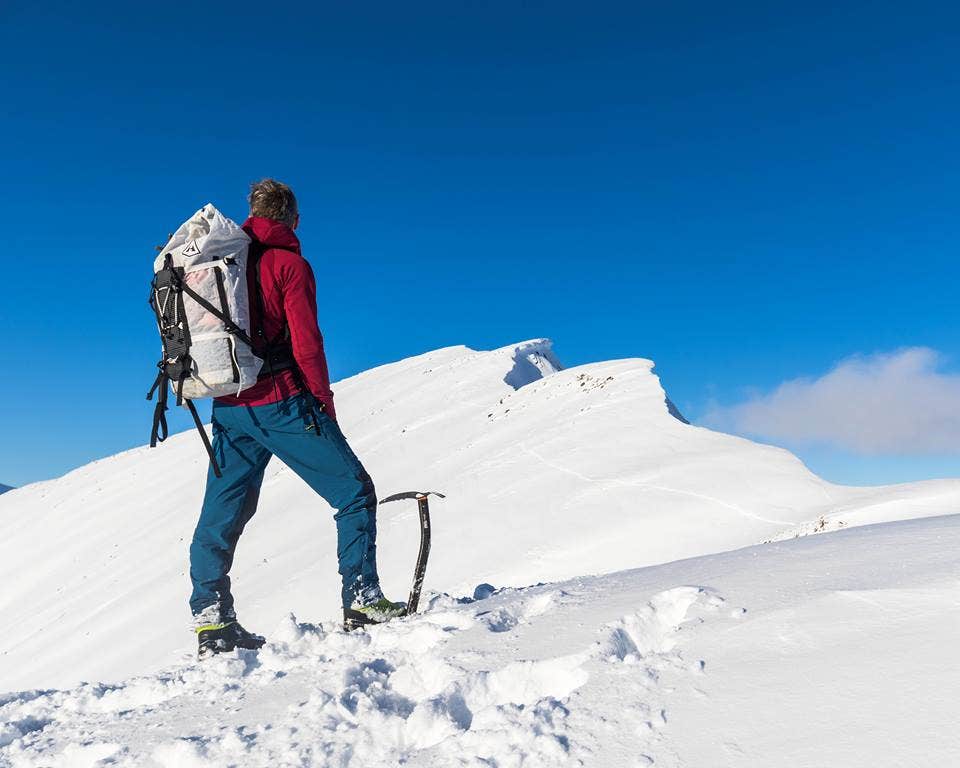 Stunning Weather on Am Bodach, Mamores. Using the slightly curved Petzl Summit axe.
© Type Two Media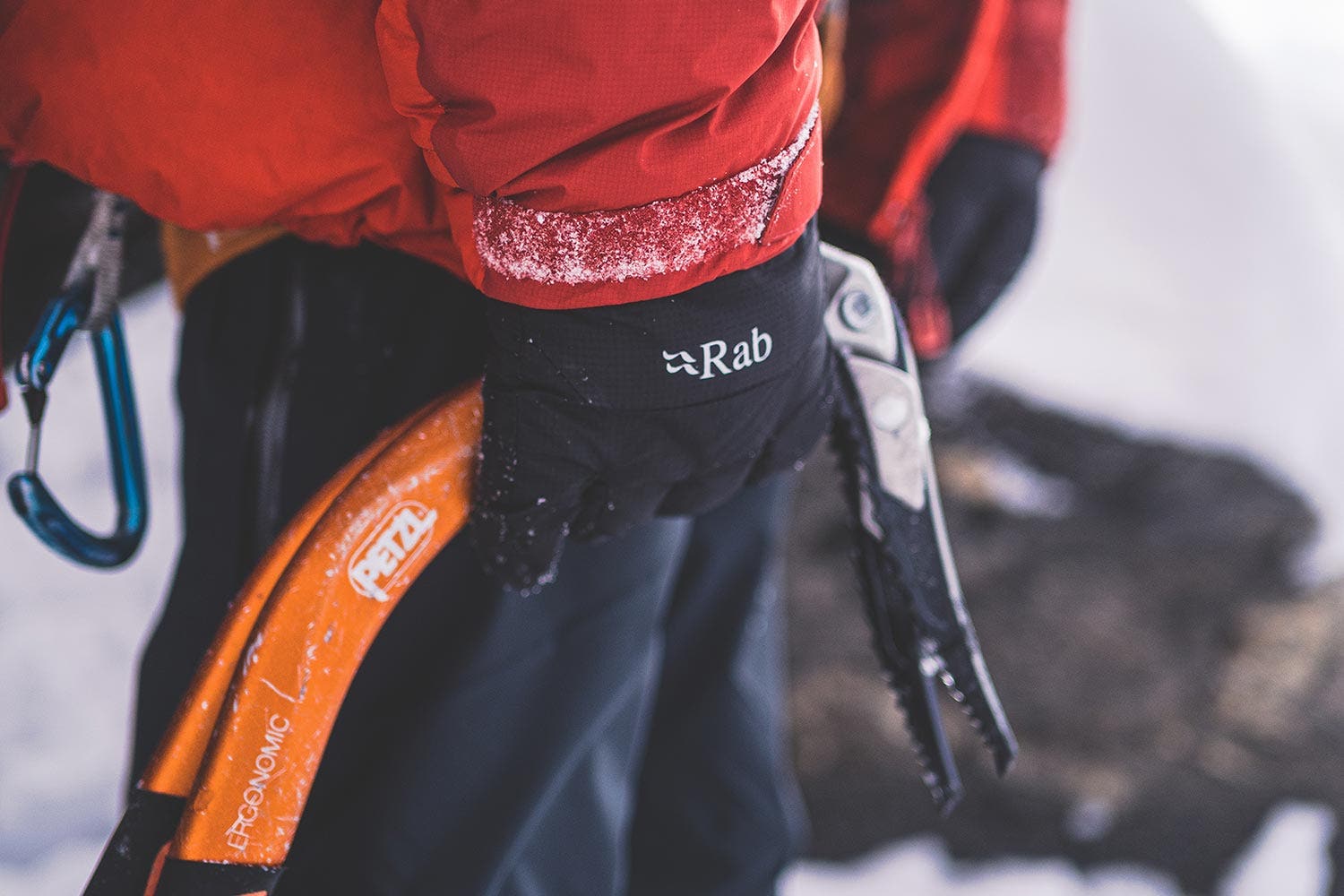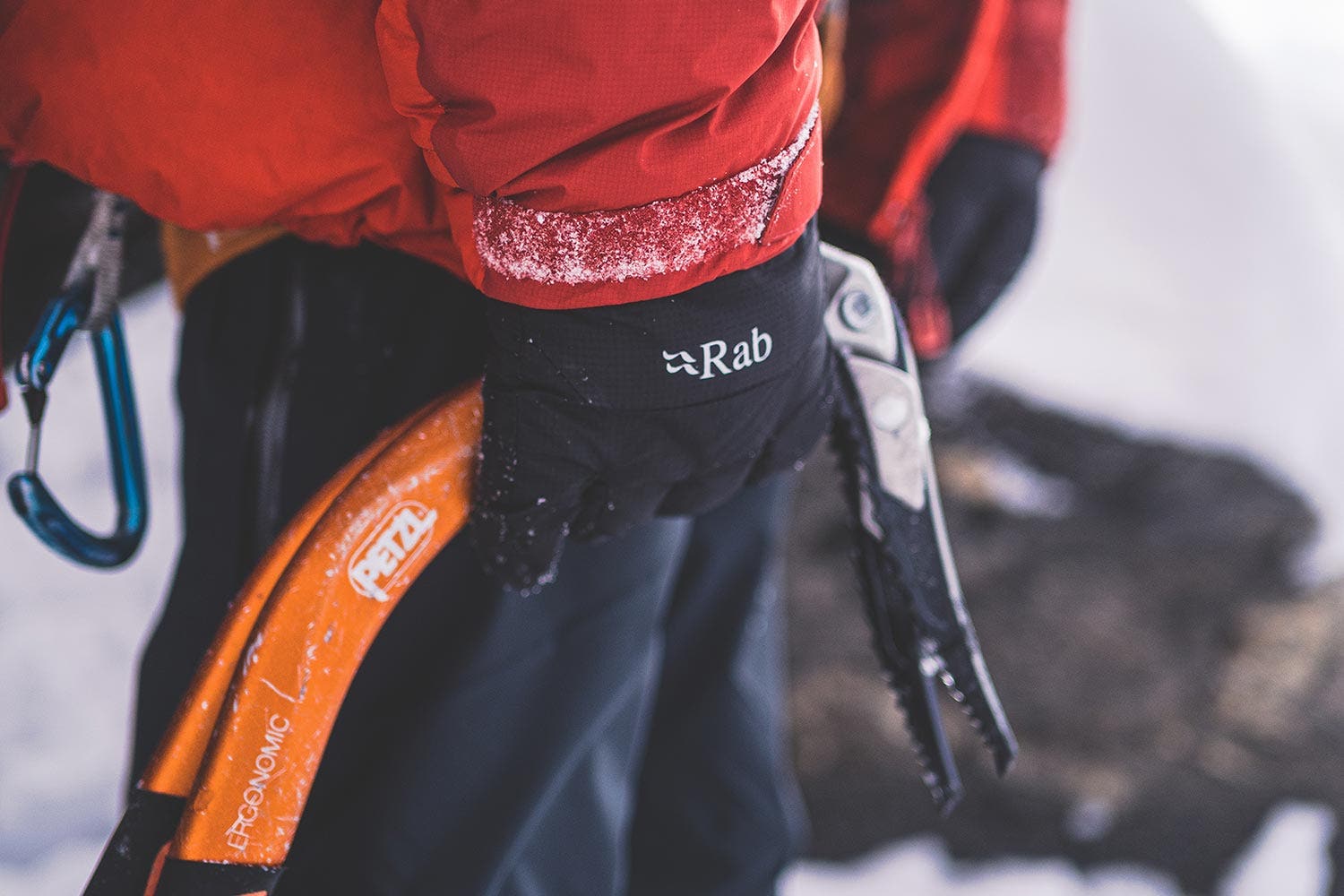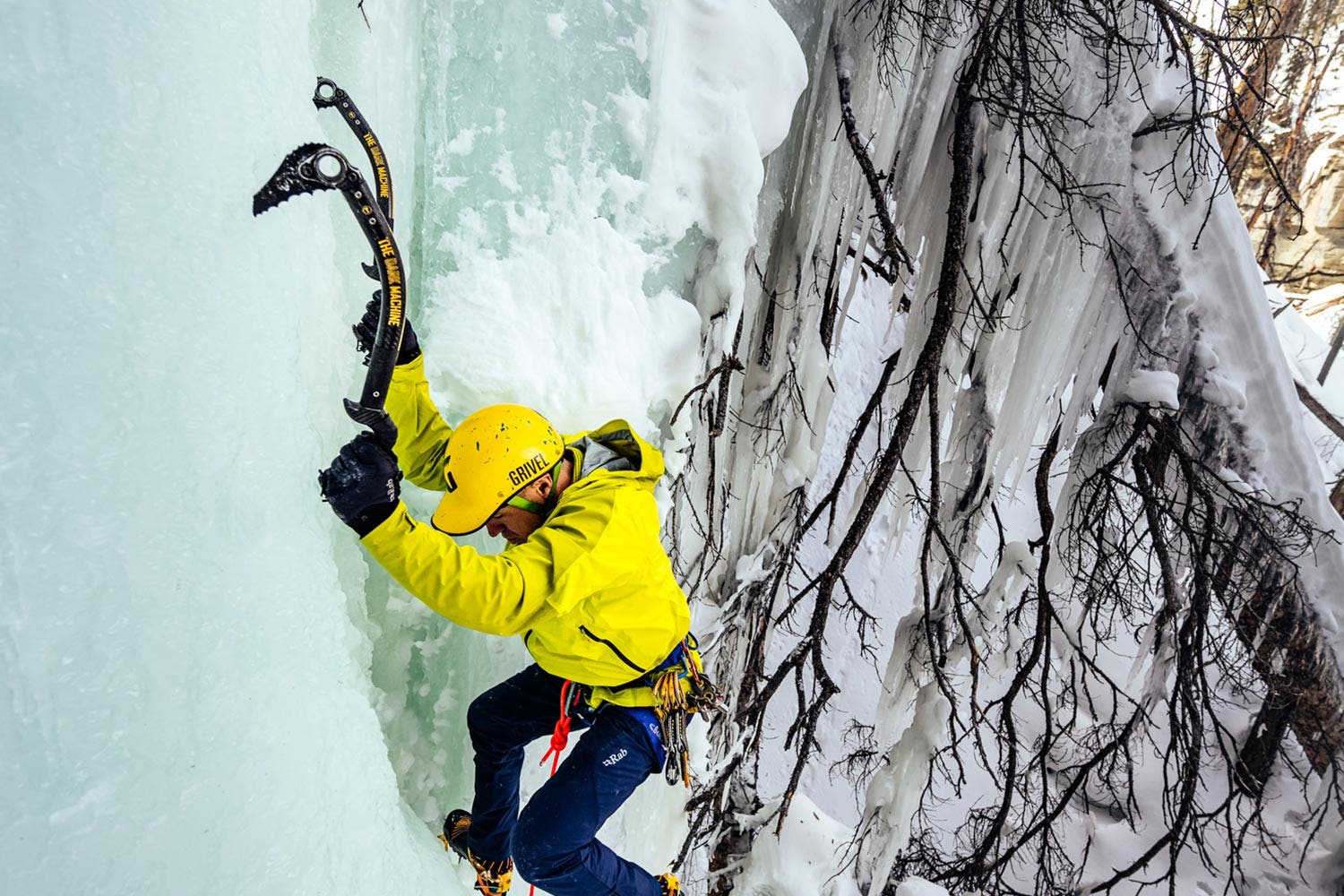 Technical Axes
There is no shortage of technical ice climbing tools to choose from on the market these days.
What you choose should depend on the kind of climbing you plan on doing, whether that be alpine or easy gully climbing to steep and overhanging dry tooling. As the name suggests, all technical axes are T rated.
All Rounders
First, let's look at choosing a good all round climbing tool to get started and one that will see you well on your way to progressing to steeper stuff.
The two main tools in this department will be the lightweight Black Diamond Viper and Petzl Quark.
Both are solid performers with a not too aggressive curve in the shaft which makes plunging into snow a bit easier. Both have removeable lower finger rests and moveable upper rests which can slide up the shaft when daggering up easier angled terrain. Both can be fitted with your choice of pick.
Steeper Stuff
Next up is moving into the world of steep ice and mixed climbing. These tools will have much more of a curve to their shaft than the above.
There are many more things to take into consideration here, as small details make big differences in your climbing. I'm very fortunate to work in an ice climbing centre and regularly get the latest axes to have a play with but obviously this isn't the case for most.
I would highly recommend a visit to a good outdoor shop when choosing ice tools as they are a very personal choice, with plenty of debate on what the best tool is.
The first thing to look at, in my opinion, is the handle. Some handles don't adjust and simply won't sit well, others, however, are fully adjustable. Take your climbing gloves with you to the shop to be sure of the fit.
I prefer a fully adjustable handle to cover climbing in full winter gloves to dry tooling in thin biking gloves. The Petzl Nomic or Black Diamond Fuel, for example.
Next give it a swing. As you do, ask yourself these questions:
Does it balance well for you?

Is it heavy enough for you?

Will you benefit from pick weights for ice penetration?

Does your pinkie sit comfortably on the rest?

Does your index finger sit well on the rest?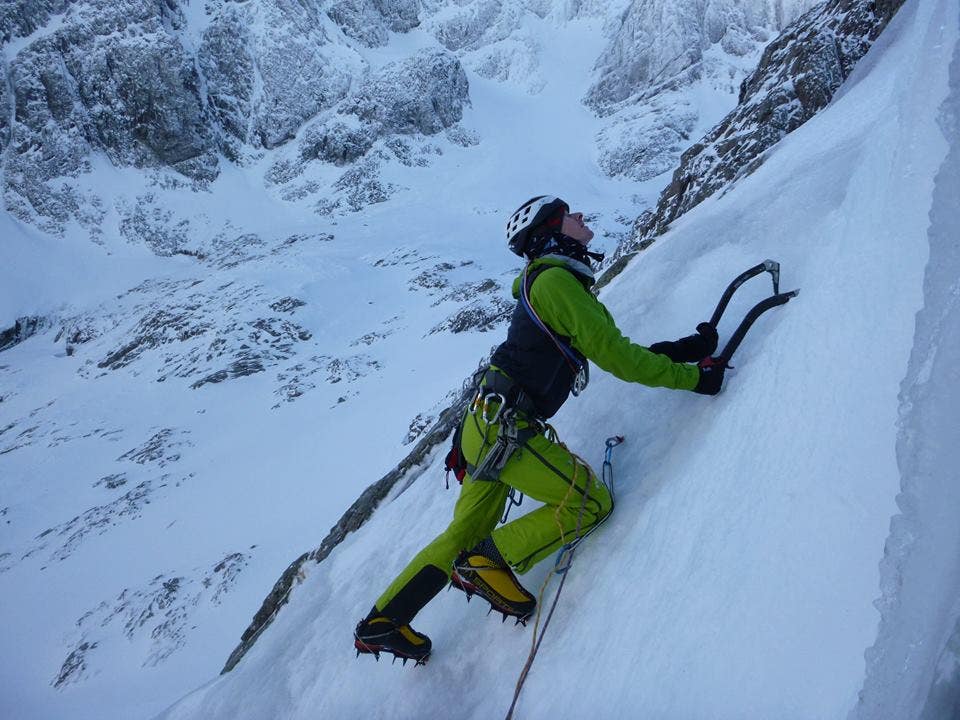 Petzl Nomics in action on The Curtain, Ben Nevis.
© Dave Anderson
Much Steeper
If you are looking to get into dry tooling or competitions, then it may be time to invest in a more specialist set of tools designed specifically for such activities with radically curved shafts and very aggressive picks.
Two models to check would be Petzl Ergonomic or Krukonogi Anchar.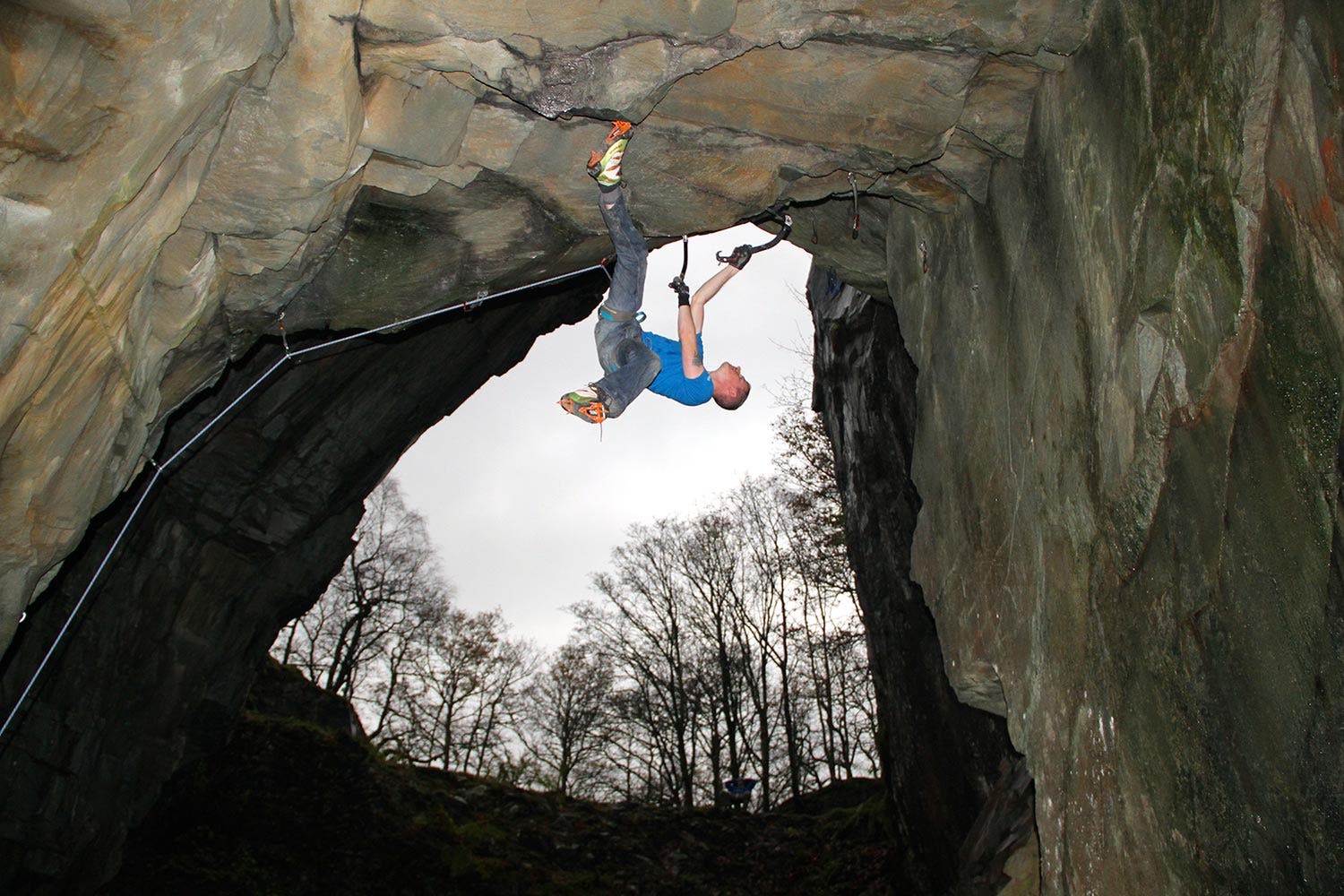 Pushing the Nomics while dry tooling at the Works
© Type Two Media
Picks
For axes where you can change the pick, choosing what pick to use once again varies between what you intend to climb.
Ice specific picks are designed for penetration. Mixed picks are thicker and tougher as they will be put under much more strain and will likely feature teeth on the top for stein moves.
Leashes
I came into climbing as "leashless" was just becoming a thing and personally I think it was a great leap forward, no more wrist leashes made climbing and placing gear much simpler.
I now use Black Diamond Spinner leashes clipped to the spike on my axes on big routes, just in case I fumble one. The last thing you want to see on a steep pitch of ice is your axe bouncing away down Observatory Gully or something.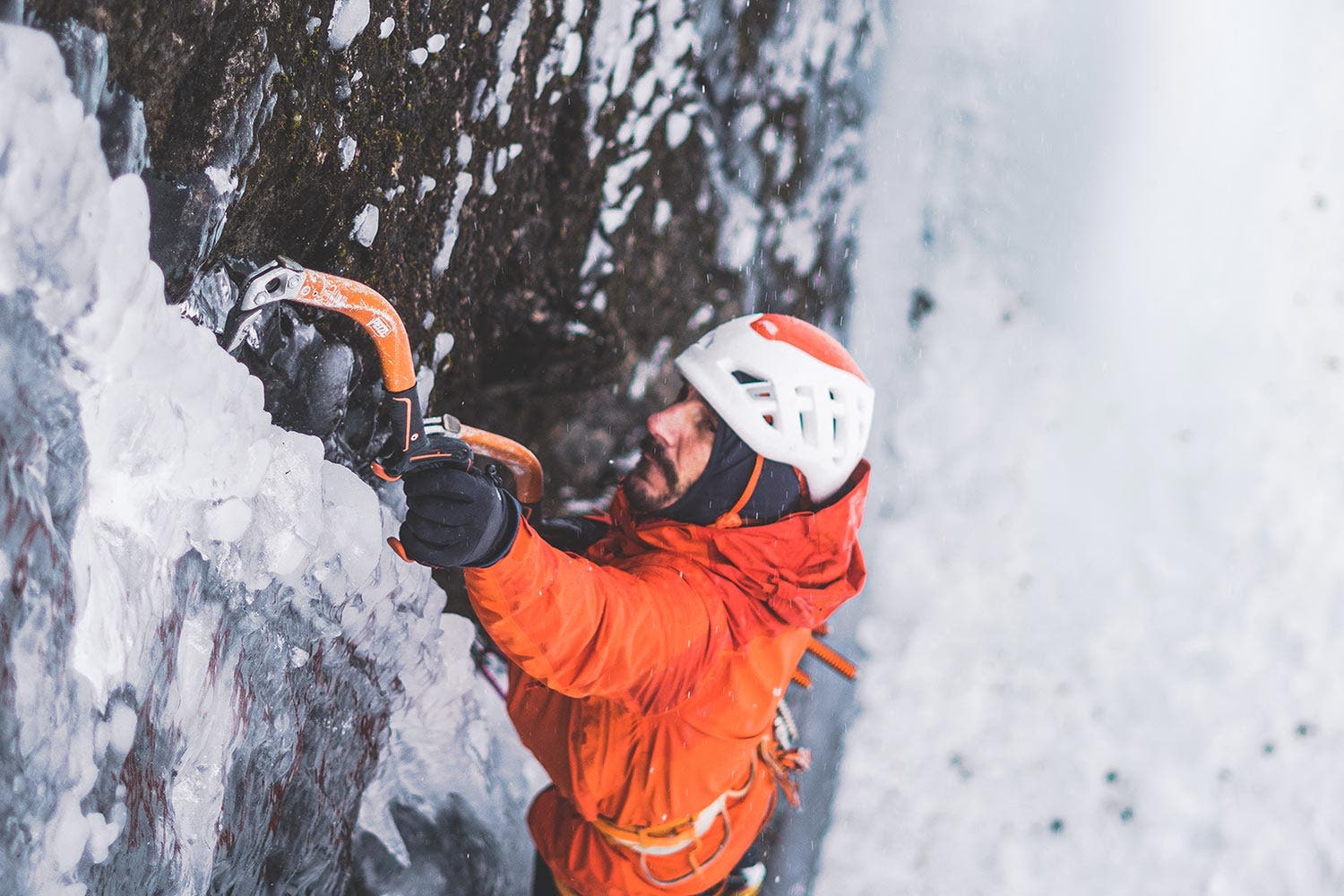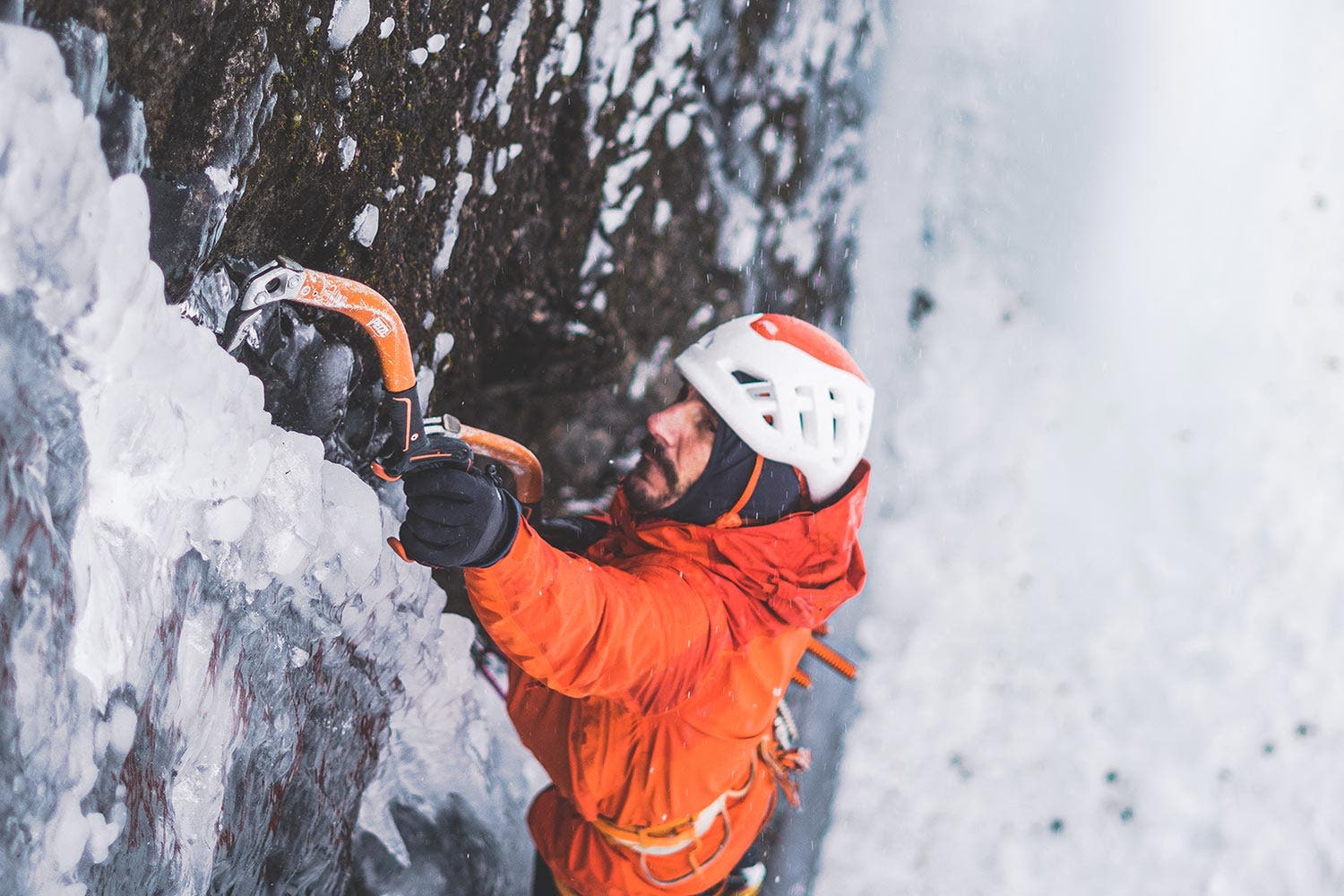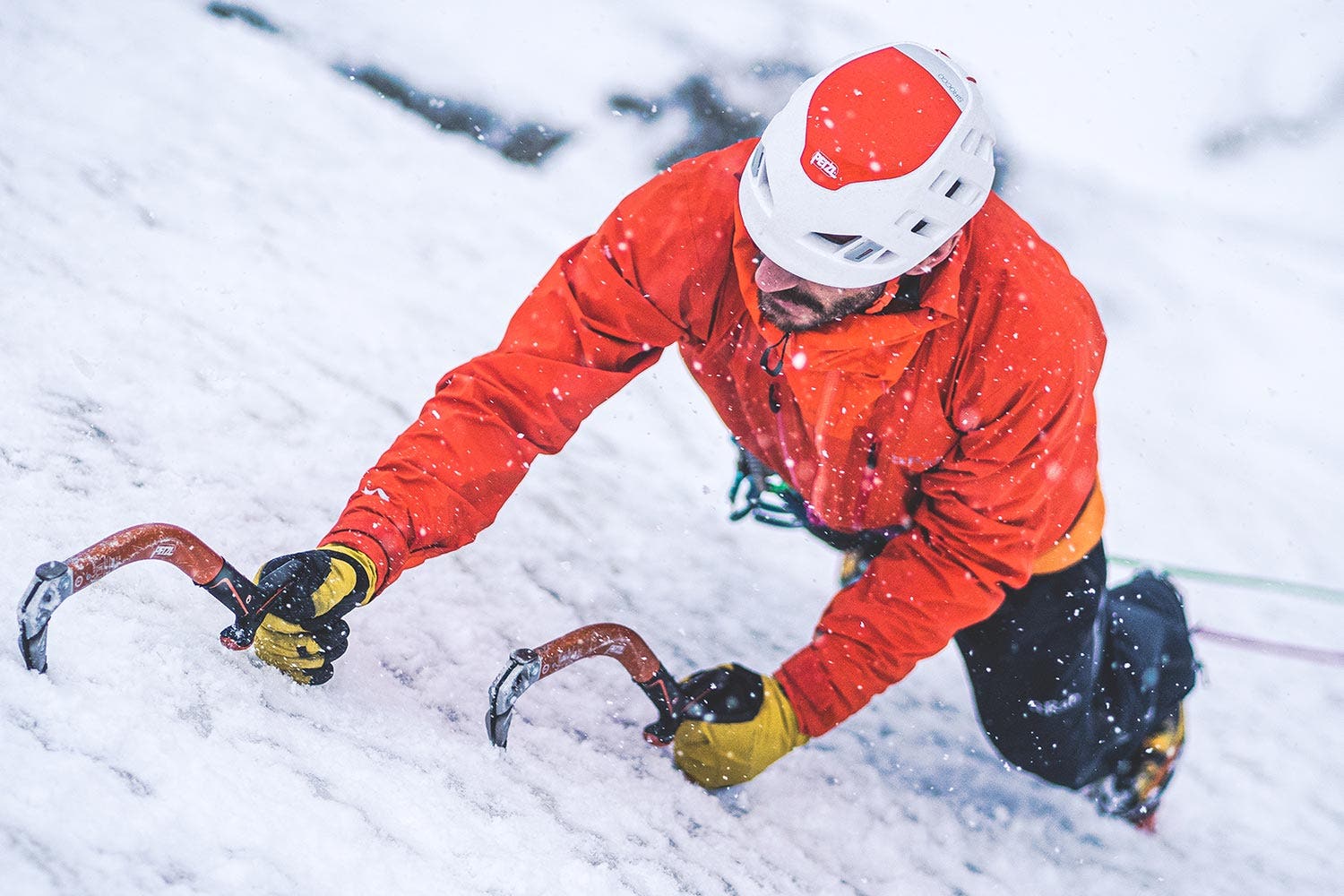 In Summary
Choosing your ice tools is down to personal preference, as is your set up with picks, pick weights, adze, hammer, what gloves you use and how comfortable a specific tool is for you.
Be sure to use a brand with a proven track record in Scotland. I've seen popular makes from Europe and the States fall to bits after one Scottish route.
Even the legendary ice climber, Will Gadd once said all climbing kit should be tested in Scottish winter.
This is a very brief introduction to choosing tools, good luck in your choice and climbing.
Our Scottish Winter kit list