Adventure Ready
Be ready for adventure with the all-new Escape range from Lowe Alpine. From long-distance trekking and travel to weekend getaways, we have a pack to keep you moving on any kind of escape.
Prêt pour l'aventure
Soyez prêt pour partir à l'aventure grâce à notre toute nouvelle gamme Escape de Lowe Alpine. Depuis les trekkings et les voyages longues distances jusqu'aux week-ends d'escapade, il existe un sac pour vous accompagner dans toutes vos escapades.
Bereit fürs Abenteuer
Mit dem brandneuen Escape-Sortiment von Lowe Alpine bist du für jedes Abenteuer gerüstet. Ob lange Treks oder Wochenendreisen, hier findest du den perfekten Rucksack, um dem Alltag zu entfliehen.
Shop Escape Range
Découvrez la gamme Escape
Escape-Sortiment shoppen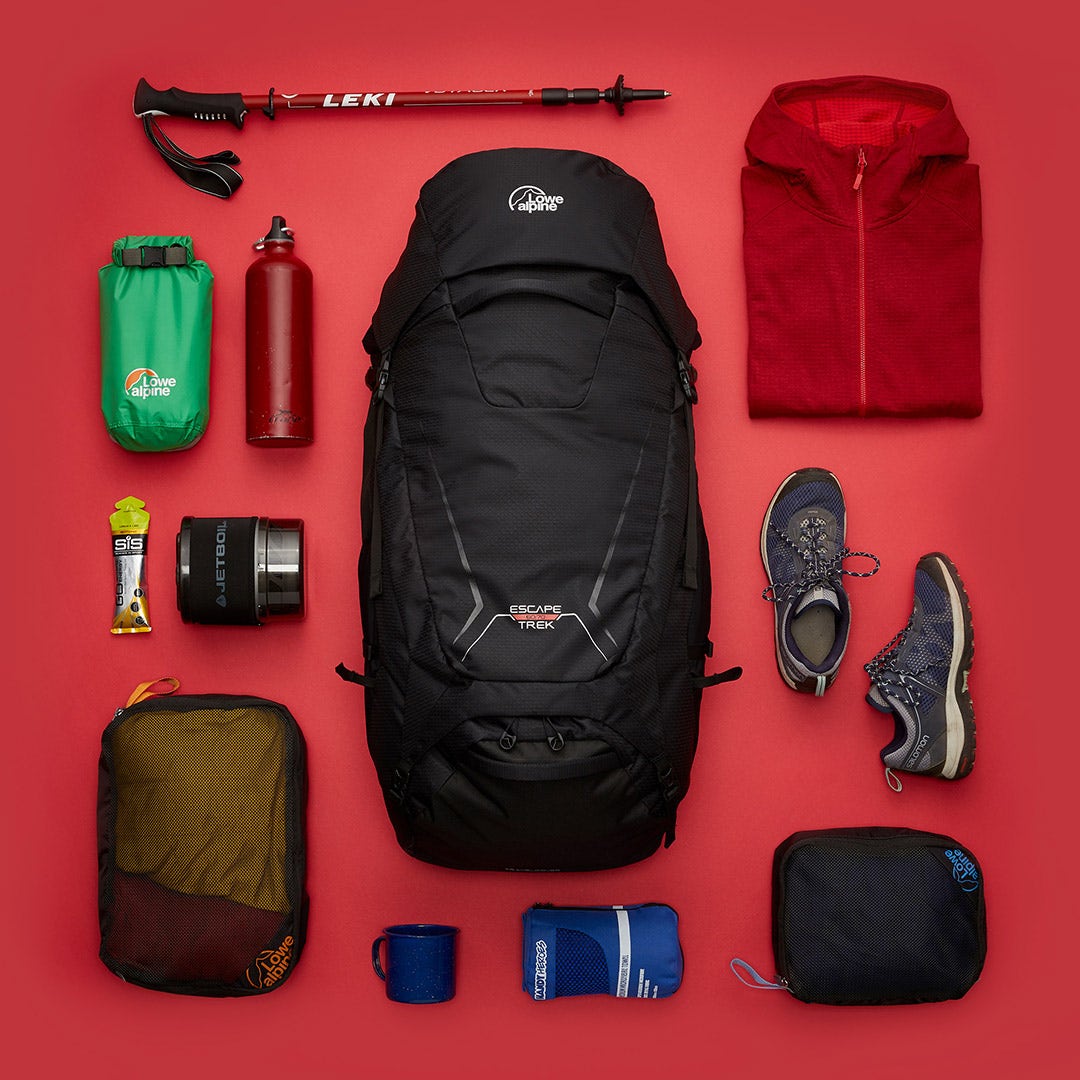 Escape Trek
Featuring the Air Contour+ carry system for comfortable travel and trekking. With a multi-functional travel cover and stowable harness, you're ready for any adventure with the Escape Trek.
Elle est équipée du système de portage Air Contour+ pour vous assurer plus de confort lors de vos voyages et de vos trekkings. Grâce à sa couverture de voyage multi-fonctionnelle et son harnais amovible, elle vous permettra d'être prêt pour vous lancer dans n'importe quelle aventure avec le Escape Trek.
Unser Tragesystem Air Contour+ bietet unterwegs angenehmen Tragekomfort. Mit dem multifunktionalen Reiseschutz und verstaubaren Gurten ist der Escape Trek der ideale Begleiter bei jedem Abenteuer.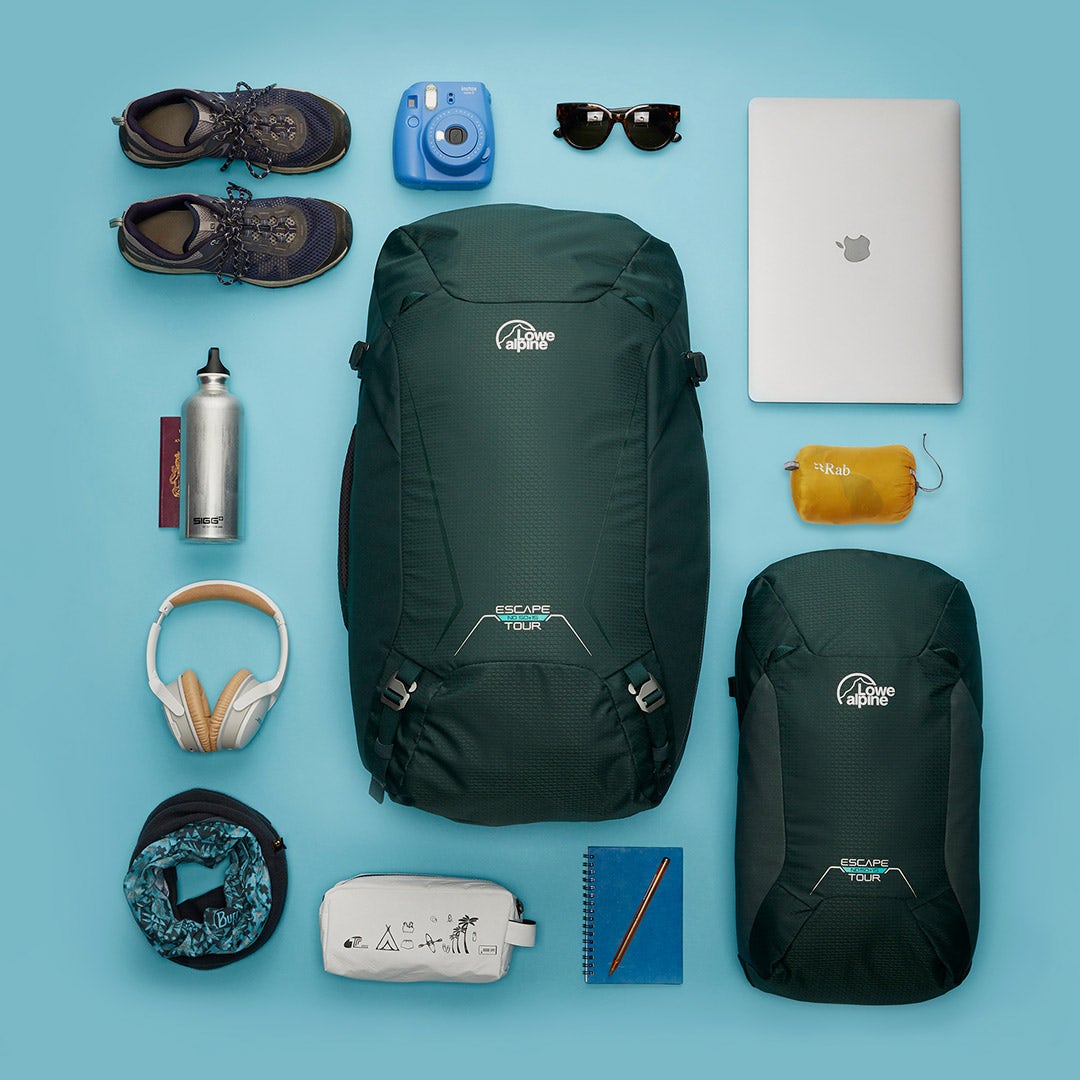 Escape Tour
With secure travel features and stowable harness, the Escape Tour comes with a detachable 15 litre day pack for day trips.
En plus de ses caractéristiques vous assurant des conditions de voyage sûres et de son harnais escamotable, le modèle Escape Tour comprend un sac à dos amovible de 15 litres pour les excursions d'une journée.
Der Escape Tour mit sicheren Reisefunktionen und verstaubaren Gurten überzeugt mit einem abnehmbaren 15-Liter-Tagesrucksack für kürzere Expeditionen.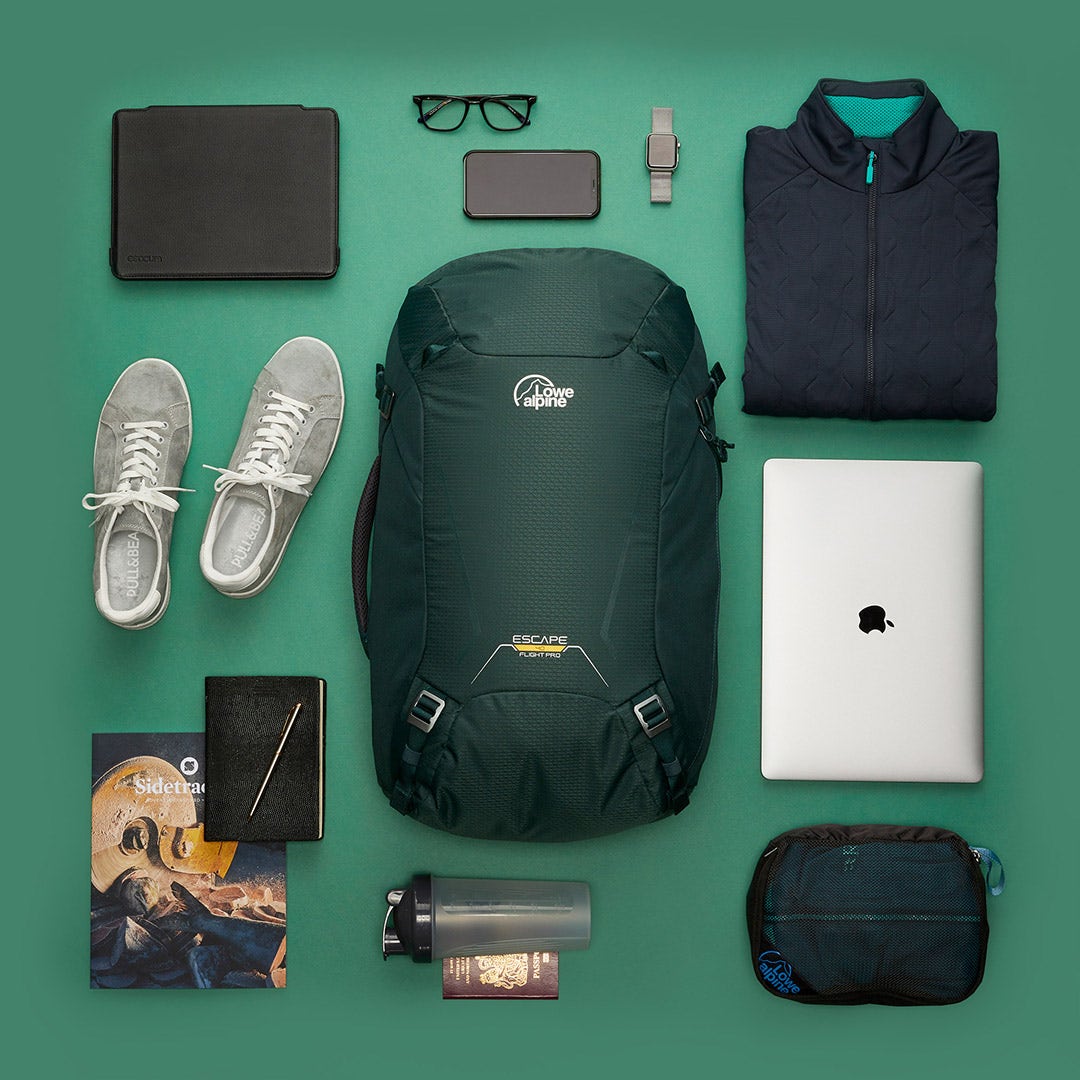 Escape Flight Pro 40
Avec sa pochette pour ordinateur portable matelassée, son ouverture sécurisée sur l'arrière et son harnais escamotable, le modèle Escape Flight Pro vous accompagnera partout, que vous partiez pour le travail ou pour les vacances.
Der Rucksack Escape Flight Pro mit gepolstertem Laptopfach, sicherer hintenliegender Öffnung und verstaubaren Gurten ist ideal für Geschäftsreisen sowie Freizeitexkursionen.
With padded laptop sleeve, secure rear access and stowable harness, the Escape Flight Pro will keep you moving whether travelling for work or play.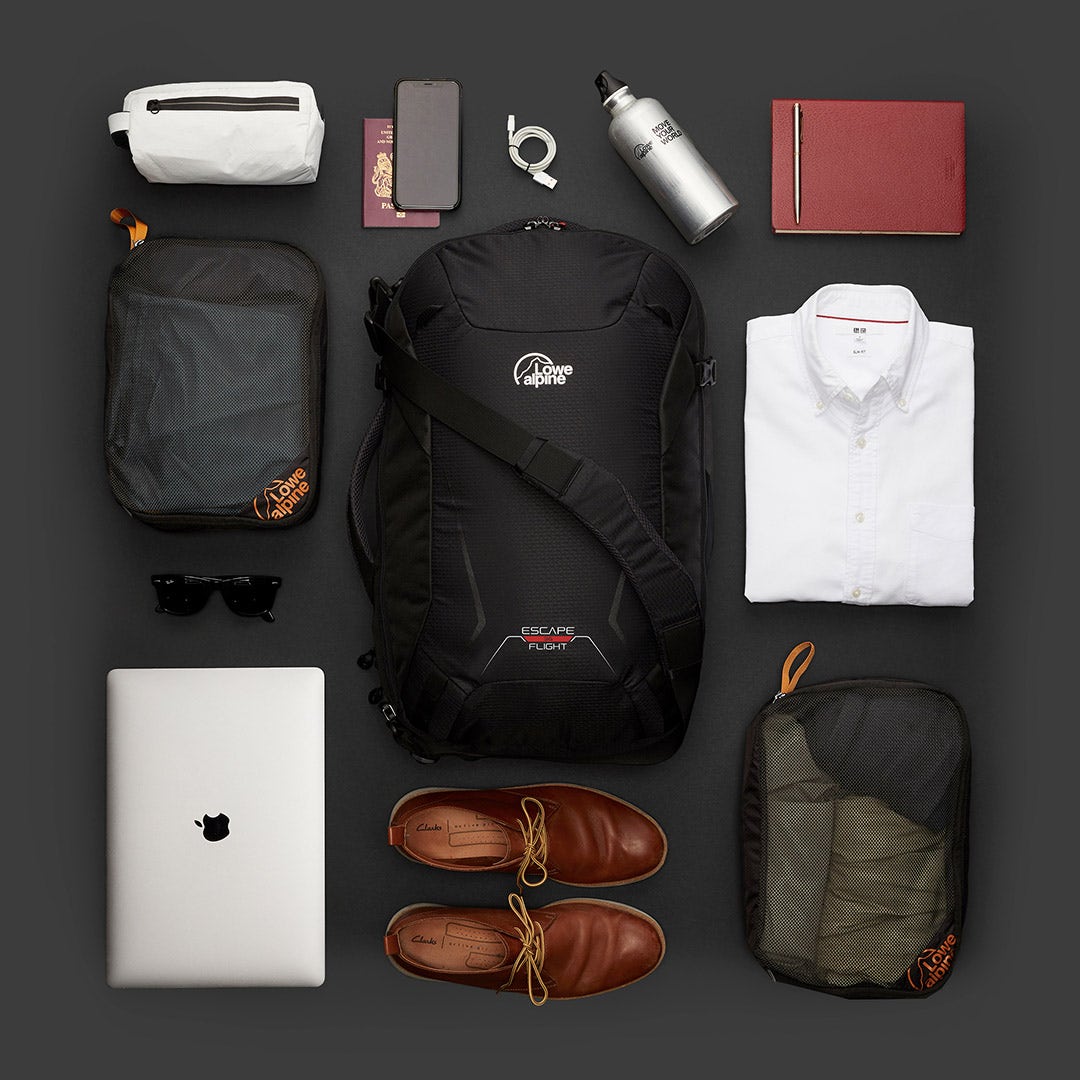 Escape Flight 36
Grâce à son format compact, son harnais amovible et ses diverses poignées, le modèle Escape Flight est le bagage cabine idéal pour vous garantir des séjours sans stress ni encombres.
Der kompakte Escape Flight mit verstaubaren Gurten und mehreren Griffen ist die perfekte Handgepäcklösung für stressfreies Reisen.
With its compact size, stowable harness and multiple handles, the Escape Flight is the ideal carry-on cabin pack for easy, stress-free travel.