Masters Of Exploration
After decades crafting clothing for mountaineers and alpinists, Khroma is Rab's dedicated ski-specific collection. Rugged, protective and reliable, Khroma is for those who love the up as much as the down.
Plusieurs décennies de création de vêtements pour alpinistes ont mené à la naissance de Khroma, la gamme de produits ski de Rab. Protectrice, robuste et fiable, Khroma répond aux besoins des amateurs de montée comme de descente.
Nachdem wir jahrzehntelang Bekleidung für Bergsteiger und Alpinisten entworfen haben, gibt es von Rab jetzt auch Khroma – Kleidung speziell für Skifahrer. Auf die strapazierfähige Kleidung aus der Kollektion Khroma ist Verlass und sie schützt Skifahrer, die den Aufstieg und die Talfahrt gleichermaßen lieben.
Shop Khroma
Explorer Khroma
Khroma entdecken
"With Khroma, we've taken our years of experience, skill and knowledge in making mountain clothing that performs in all conditions and applied that to ski mountaineering apparel. Our Khroma mission is to create ski appropriate systems to keep you warm, dry and comfortable in all conditions. For all of us at Rab, it's as much about the up as the down! Our sweet spot is where ascent meets ski, it's self-propelled backcountry skiing and ski-mountaineering."
- Tim Fish, Rab Product Director
- Tim Fish, Rab Product Director
- Tim Fish, Rab Product Director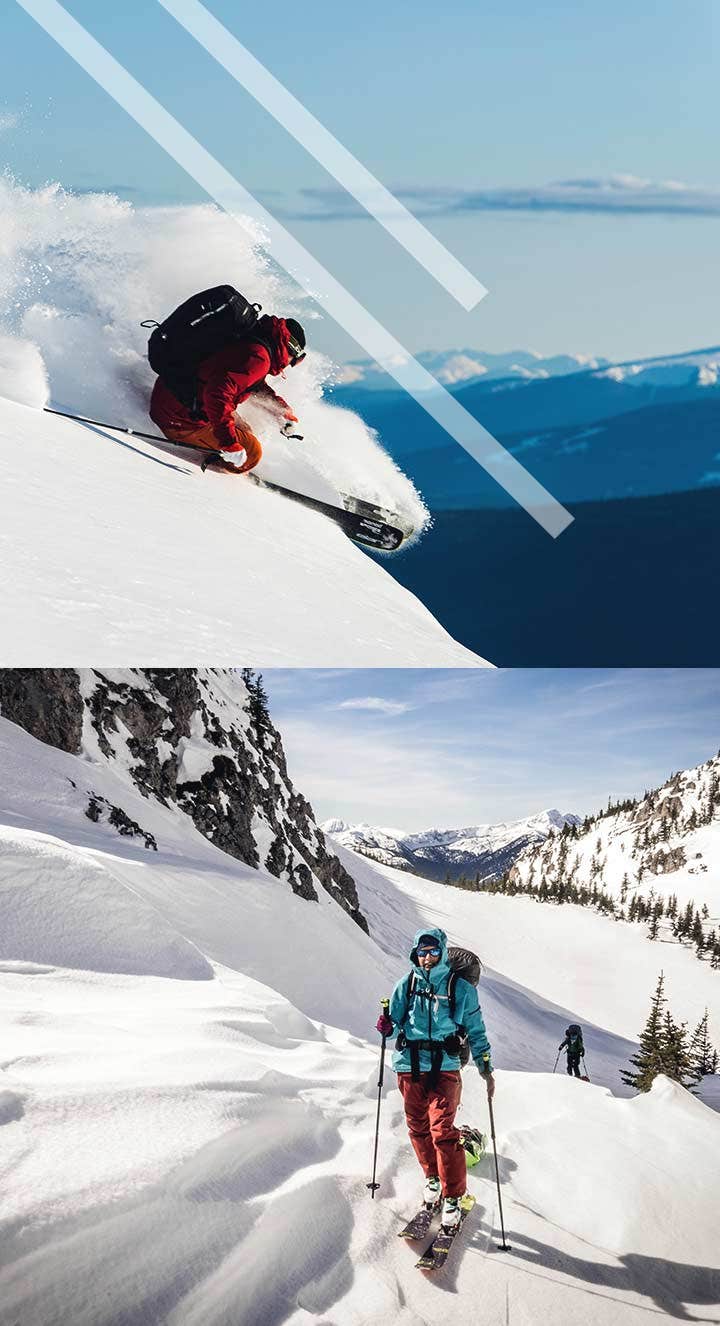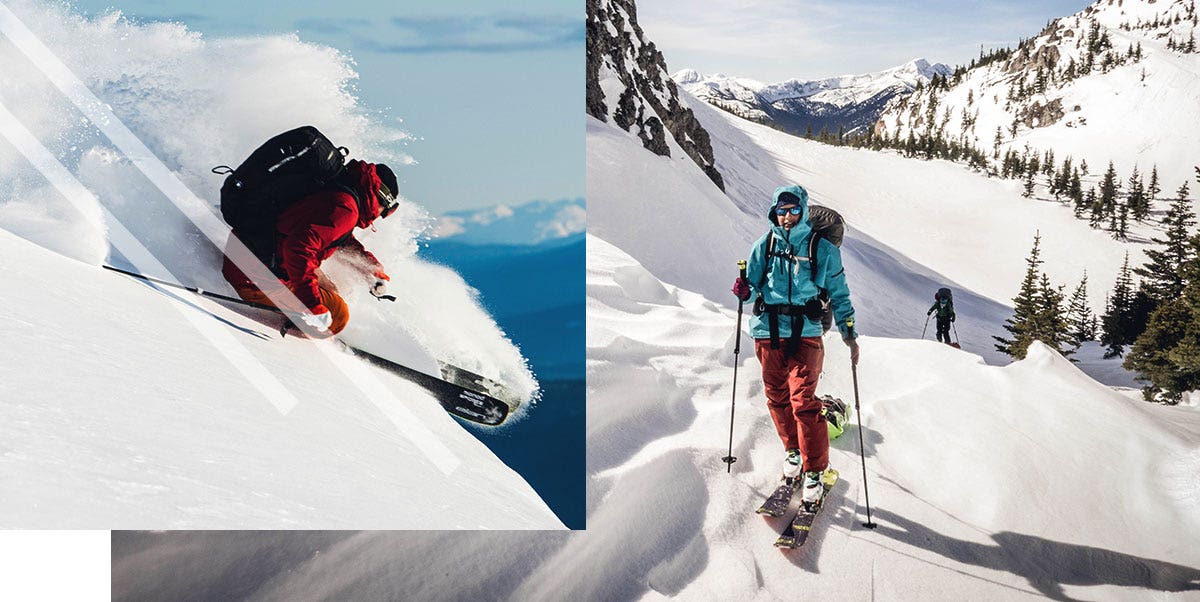 Taking you from jaw-droppingly good powder days with bluebird skies to exposed snowy summits through to when the weather's so bad you'd rather be at home, Khroma is rugged, protective and reliable.
Protectrice, robuste et fiable, Khroma sera votre complice en toutes circonstances, des journées ensoleillées de pure poudreuse à couper le souffle aux sommets enneigés exposés aux éléments, et même lorsque la météo fait de son mieux pour vous faire regretter d'avoir mis le nez dehors.
Von Tagen, an denen der Pulverschnee einfach traumhaft gut und der Himmel tiefblau ist, bis hin zu ungeschützten schneebedeckten Gipfeln und Situationen, in denen das Wetter so schlecht ist, dass man am liebsten zu Hause sein würde – die Khroma-Kollektion ist strapazierfähig, sie schützt und auf sie ist Verlass.
Charging through the mountains, you can dream big and ski hard in the Khroma GTX Jacket, designed for the high alpine freerider.
Dévalez la pente et exprimez-vous librement dans la veste Khroma GTX, conçue pour le skieure hors-piste de haute montagne.
In der Khroma GTX Jacke werden gewagte Skitouren in den Bergen und große Träume wahr. Sie ist speziell für Hochgebirgs-Freerider konzipiert.
Made from burly 70D GORE-TEX® PRO Most Breathable with zoned 70D GORE-TEX® PRO Most Rugged in high wear areas, and can handle anything you throw at it.
Confectionnée à partir de GORE-TEX® PRO Most Breathable 70D ultra résistant, avec du GORE-TEX® PRO Most Rugged 70D aux zones de forte usure, elle vous permettra de relever tous les défis.
Besteht aus unverwüstlichem 70D GORE-TEX® PRO Most Breathable mit 70D GORE-TEX® PRO Most Rugged an stark beanspruchten Stellen und wird mit allem fertig.
Whether you're spying out the best line or focusing on the summit, head down in the skin track, the Khroma Kinetic is essential for any skier that loves up as much as down. Exceptionally breathable, soft and flexible, Khroma Kinetic is truly waterproof and unbelievably comfortable to wear.
Peu importe si vous skiez sur les pentes à la recherche de la trajectoire parfaite ou si vous vous hissez vers les sommets en peaux de phoque : la Khroma Kinetic est essentielle. Incroyablement respirante, douce et souple, cette veste de ski vraiment imperméable est ultra agréable à porter.
Ob Du die besten Lines auskundschaftest, den Gipfel im Blick hast oder die Abfahrt ansteht, an der Khroma Kinetic führt für Skibergsteiger, die den Aufstieg und die Abfahrt gleichermaßen lieben, kein Weg vorbei. Diese Skijacke ist nicht nur ausgesprochen atmungsaktiv, weich und flexibel, sondern auch vollkommen wasserdicht und erstaunlich bequem.
Our new 20D Proflex™ fabric comprises three layers - a wicking polyester inner, an expanded PTFE core and a woven polyamide/elastane outer with a DWR coating - which delivers outstanding high-energy moisture management, as well as waterproofing of 20,000mm HH.
Notre nouveau tissu 20D Proflex™ comprend trois couches : un intérieur en polyester, évacuant l'humidité, un centre PTFE étendu et une couche extérieure tissée en polyamide/élasthanne avec un revêtement DWR, qui offrent une excellente régulation de l'humidité lors des activités demandant beaucoup d'énergie, ainsi qu'une imperméabilité extrême, s'élevant à 20 000 mm HH.
Unsere Jacke wird aus neuem 20D-Proflex™-Gewebe hergestellt. Sie besteht aus drei Schichten: einer feuchtigkeitsableitenden Innenseite aus Polyester, einem Kern aus expandiertem PTFE und einer Außenseite aus gewebtem Polyamid/Elasthan mit DWR-Imprägnierung. Sie bietet auch bei anstrengenden Unternehmungen ein hervorragendes Feuchtigkeitsmanagement sowie eine extreme Wasserdichtigkeit von 20.000 mm.
Built to thrive in gnarly mountain conditions, the Khroma Kharve is the perfect jacket to pull out and put on for exposed transitions and slow-moving terrain.
Conçue pour les conditions extrêmes en terrain montagneux, c'est la veste idéale pour affronter les sommets exposés aux éléments et les reliefs ralentissant l'avancée.
Diese Jacke ist einfach perfekt für unwirtliche Bedingungen im Gebirge, gerade dann, wenn ein Vorankommen im ungeschützten Gelände eher mühsam und beschwerlich ist.
Made from tough yet soft GORE-TEX® INFINIUM™ and filled with recycled Stratus™ - a synthetic insulation that holds its warmth even when wet.
Son extérieur est confectionné en GORE-TEX® INFINIUM™ doux mais robuste et garni de Stratus™, un isolant synthétique recyclé qui vous garde au chaud même en cas d'humidité.
Das Obermaterial ist aus dem unverwüstlichen und dennoch weichen GORE-TEX® INFINIUM™ und mit recyceltem Stratus™ gefüllt, einem synthetischen Isoliermaterial, das seine Wärme selbst im nassen Zustand bewahrt.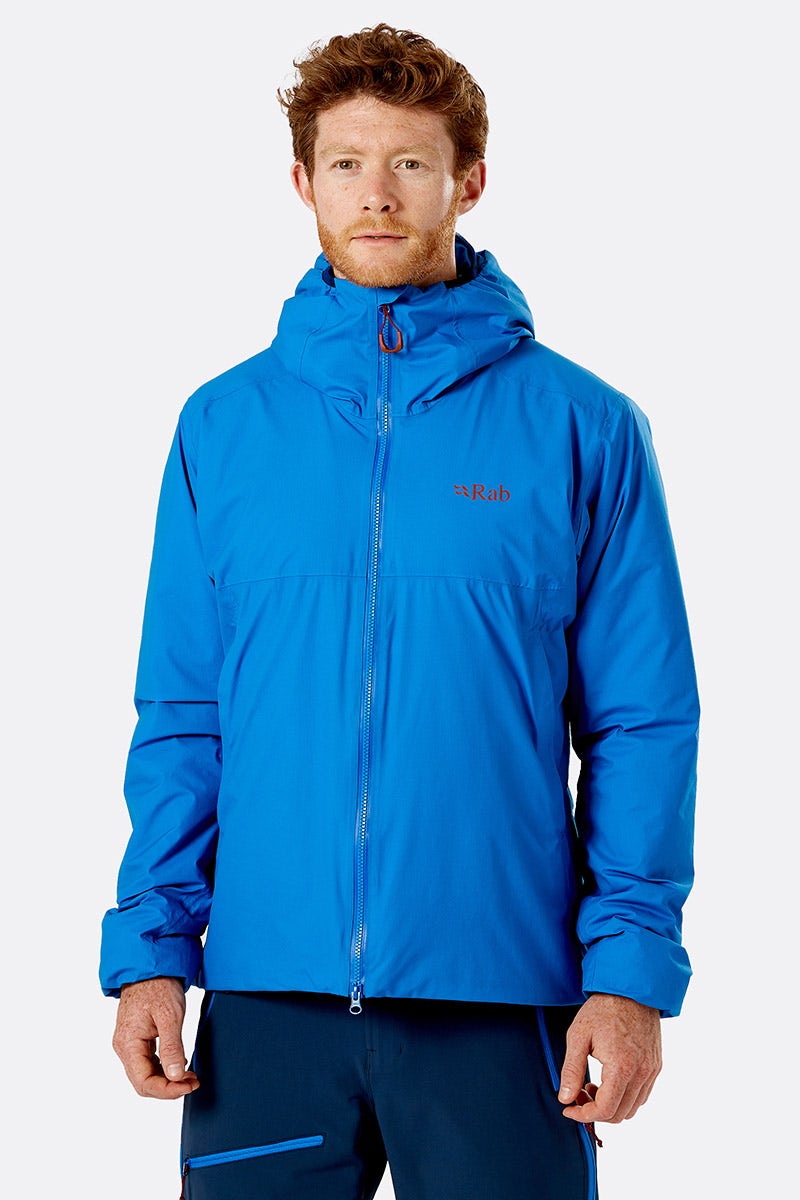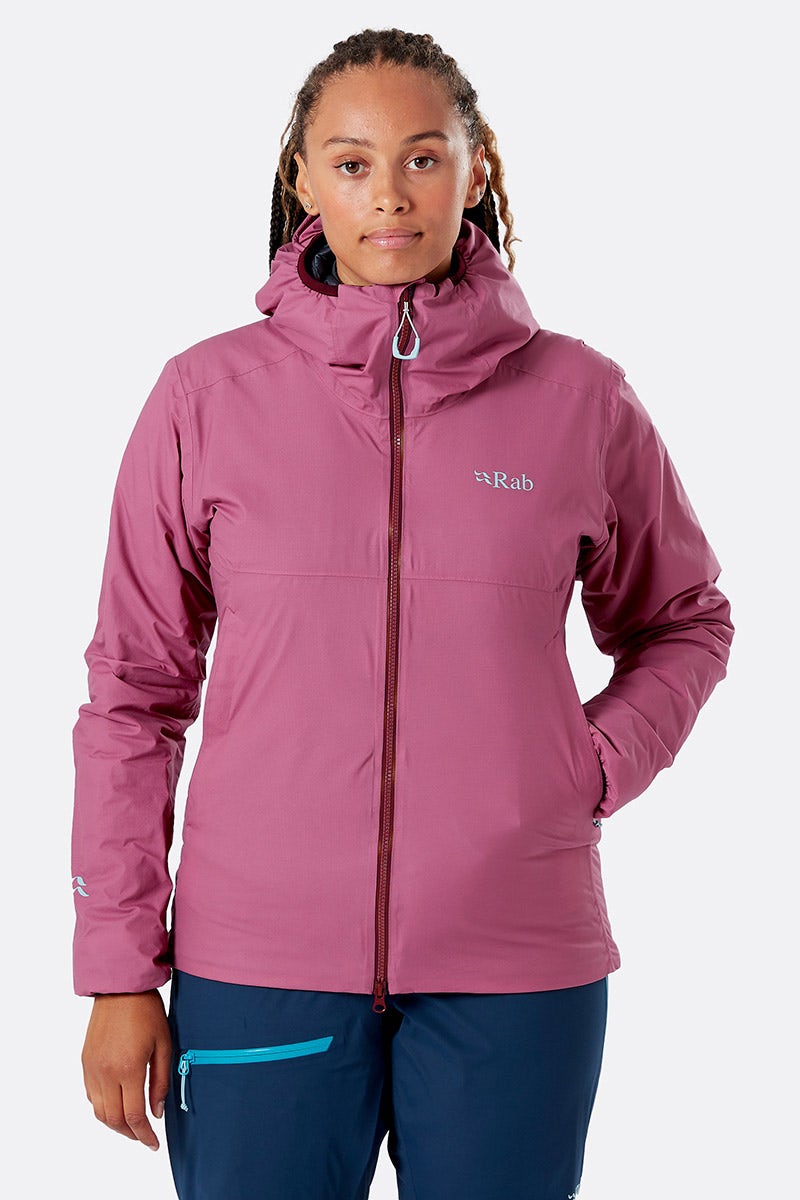 Whether you're skinning uphill, attacking the powder or belaying a winter rockface, our Khroma ski mountaineering gloves and mitts combine warmth and protection with dexterity and grip for the ultimate off-piste freedom.
Que vous soyez en train de gravir un versant, d'attaquer la poudreuse ou d'assurer sur une paroi rocheuse en hiver, nos gants et moufles de ski alpinisme Khroma allient chaleur et protection à la dextérité et à la préhension pour vous offrir une liberté ultime en hors-piste.
Ob bei einer Bergbesteigung, im Powder oder beim Abseilen an der Felswand: Unsere Khroma Skibergsteiger-Handschuhe und -fäustlinge bieten viel Wärme und zuverlässigen Schutz, in Kombination mit viel Fingerbeweglichkeit und einer guten Griffigkeit für viel Bewegungsfreiheit, auch abseits der Piste.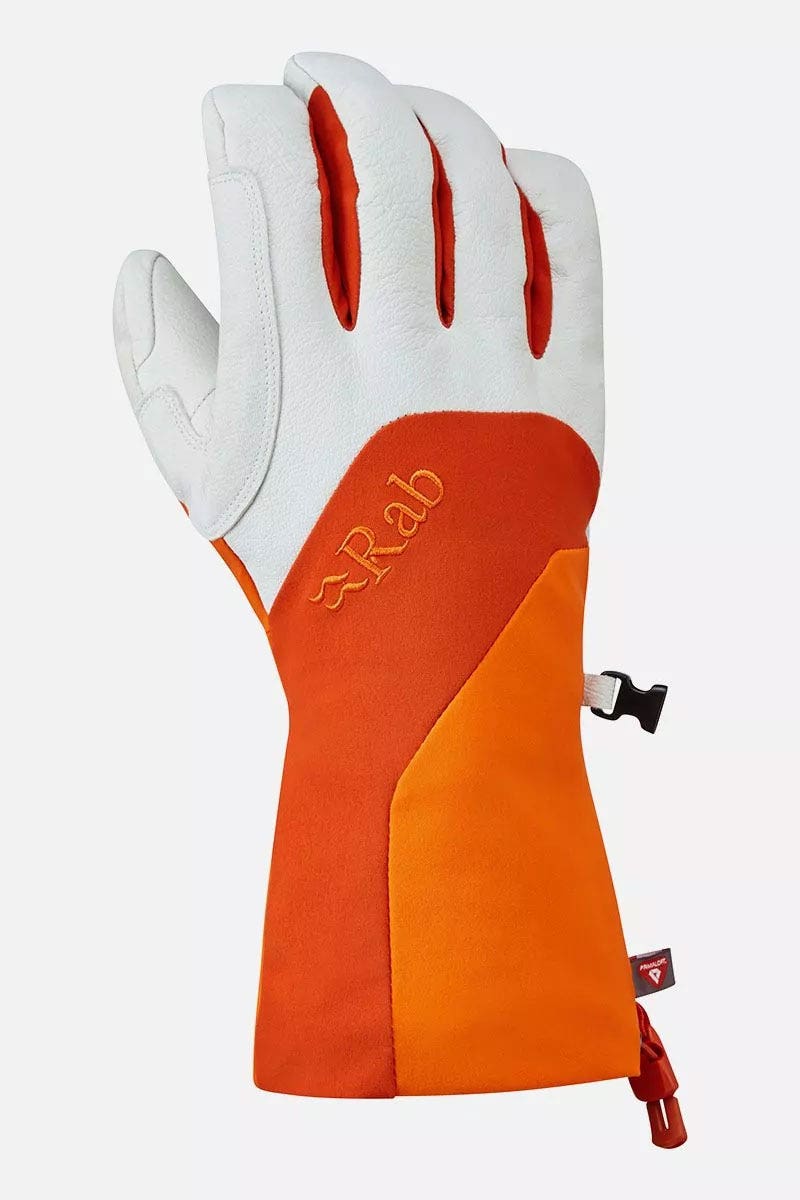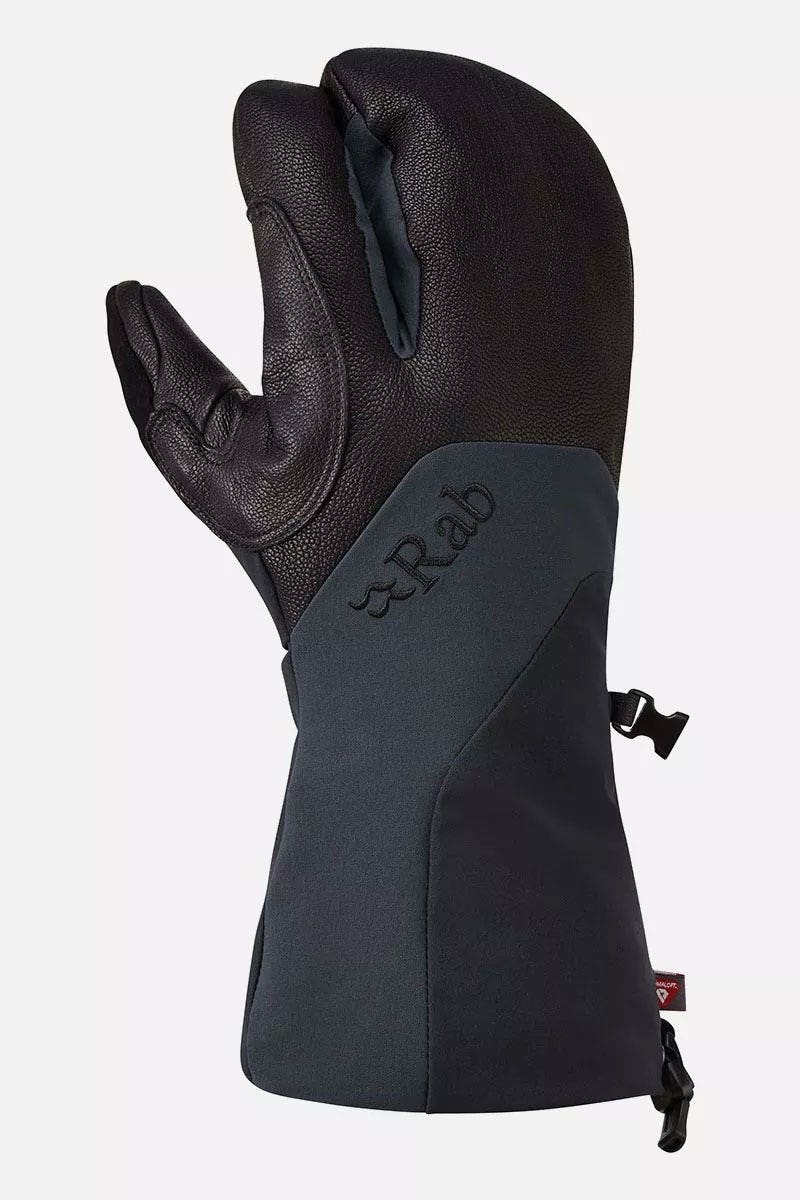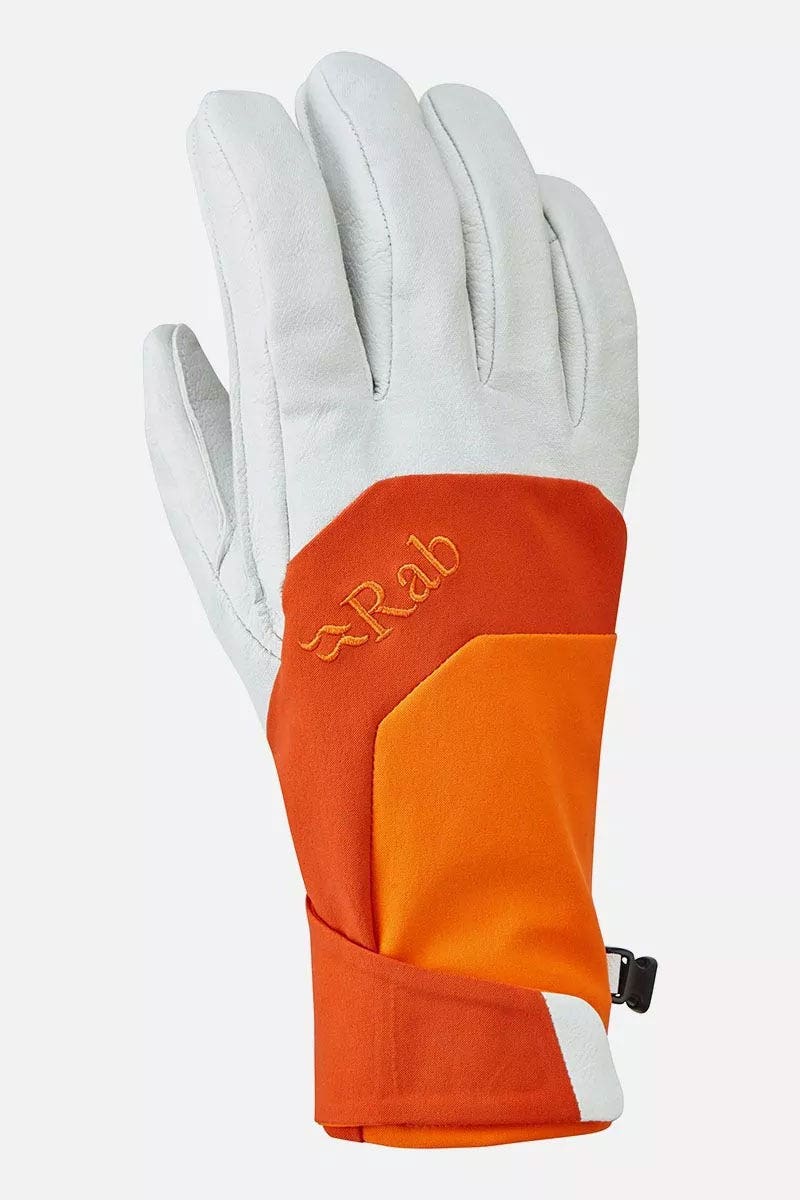 Earn your turns with the Lowe Alpine Revolt ski packs. With a choice of ski carry techniques, advanced mountain stability and off-piste ski features, the Revolt packs are perfect for backcountry skiers in search of speed and flexibility.
Profitez d'une vue bien méritée, avec les sacs à dos de ski de randonnée de Lowe Alpine Revolt. Avec toutes les possibilités qu'il offre pour transporter ses skis, sa stabilité avancée en montagne et ses caractéristiques spécifiques au ski hors-piste, le sac Revolt de Lowe Alpine est parfaitement adapté aux skieurs qui font du hors-piste et qui sont en quête de rapidité et de flexibilité.
Den vielseitigen Lowe Alpine Revolt 25 wirst du nicht mehr hergeben wollen - der Premium-Skitourenrucksack. Die vielseitigen Trageoptionen für Ski, die fantastische Stabilität unterwegs und die vielen Funktionen machen den Revolt Rucksack von Lowe Alpine zum perfekten Begleiter für Skitourengeher, die sich Geschwindigkeit und Flexibilität wünschen.
The Tri-Flex™ carry system provides the ideal balance between support for loaded ascents and twist for body movement during backcountry descents.
Le sac à dos de randonnée Revolt 25 de Lowe Alpine comprend le système de portage Tri-Flex™. Grâce à sa structure en trois parties, il offre à la fois le soutien nécessaire aux ascensions chargées et la flexibilité permettant les mouvements du corps durant les descentes hors-pistes.
Der Skitourenrucksack Revolt 25 von Lowe Alpine überzeugt mit dem Tri-Flex™-Tragesystem. Die dreiteilige Konstruktion findet die perfekte Balance zwischen guter Stütze für schwer beladene Aufstiege und optimaler Bewegungsfreiheit für die Abfahrten.