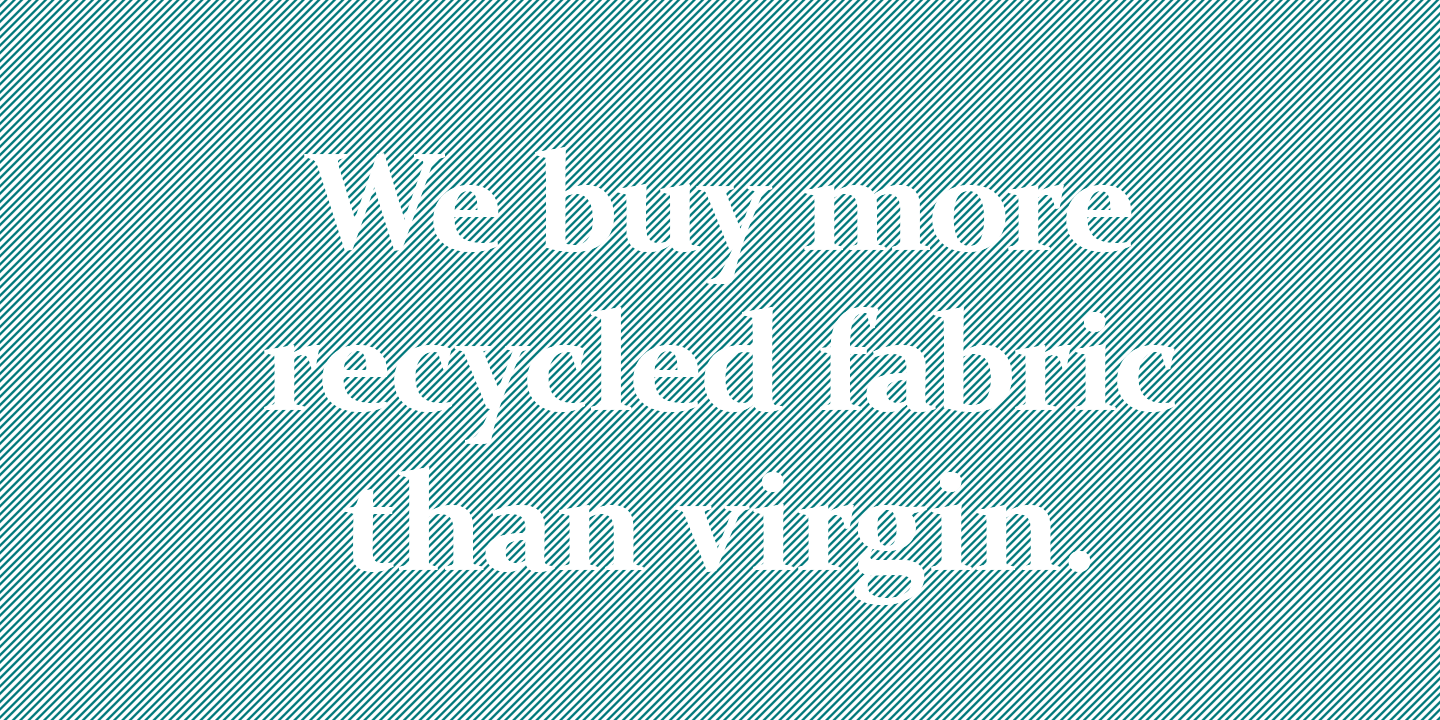 In 2021, 63% of our purchased fabric was made using recycled content
We're trying to eradicate fluorocarbons from all our products by winter 2024.
Fluorocarbons are found in Durable Water Repellent coatings on fabrics and trims. We use fluorocarbon-free DWRs where suitable or shorter chain fluorocrarbons (C6) DWRs in our more technical apparel. Once we find an alternative that performs, we'll switch.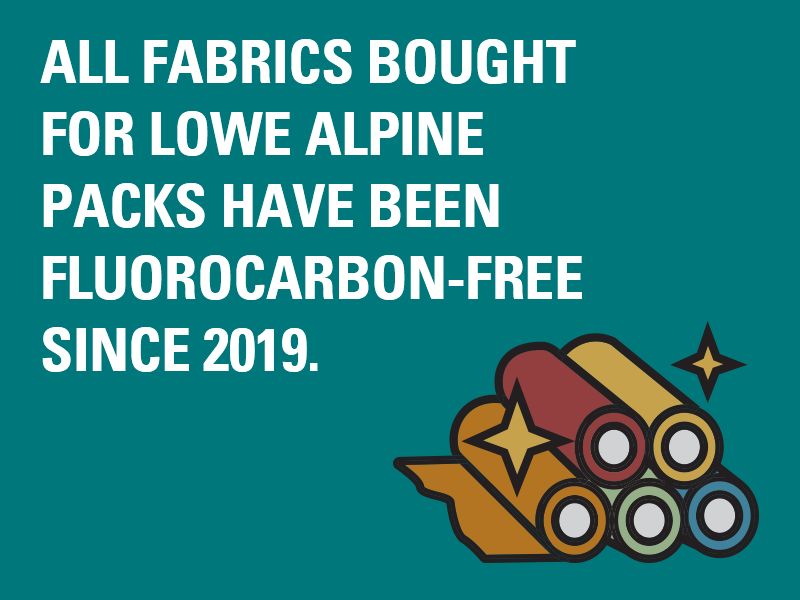 Good design thinks about the end of a product's life. How we reclaim the resources used and ensure as little as possible goes to landfill.
One way we're doing this, is using Pertex Shield Revolve. It was first used in our Downpour Eco jacket in 2021. This is a mono-polymer fabric, made from one element – polyester. Making it easier to recycle once it's no longer useable.
Our materials experts are engaged with ongoing research to increase understanding of microfibres. In 2021, we recommitted to The Microfibre 2030 Commitment (TMC). A roadmap for the outdoor sector to take meaningful, science-based, coordinated action on fibre fragmentation from natural and synthetic textiles.
We committed to testing 100% of new mid-layer fabrics from AW21 onwards at third party verified labs.
We tested 66% of new fabrics for microfibre impact.
Difficulty sourcing fabrics and shipping to the labs through COVID resulted in a lower test rate than we wanted. Going forward, we'll refine processes so we can increase our test numbers.
From AW22 onwards, we will also test baselayers and submit all test data to the Microfibre Data Portal in line with our The Microfibre 2030 Commitment.