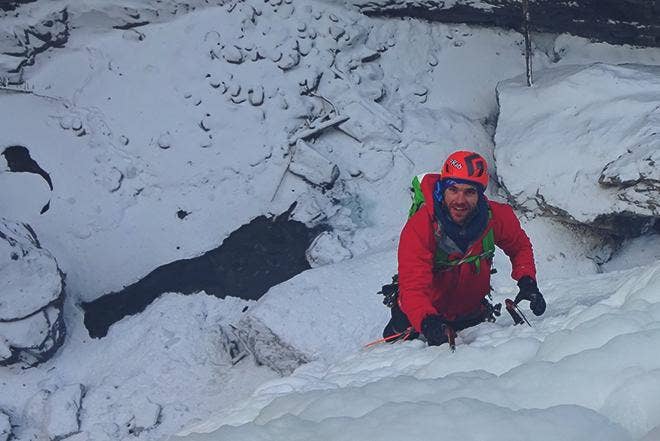 This winter I wanted to climb, to climb rock only! I spent a lot of time in the mountains the past seasons working as a mountain guide and this fall I wanted to train a lot and push my rock climbing level. But it's rare for a plan to run without a hitch. Winter is here, lots of ice, no snow, many friends wanting to climb steep ice… as we say in Pyrenees "Porque no" - Why not!
---
I warmed up during the Christmas vacation with dry-tooling and the classic icefall of Chatel in Maurienne valley. I finished by climbing 2 other classic lines in the valley with the Grassi Corridor above Bessans (800m, TD) and the Classic in Orelle (400m, 5).
Winter is here and I have totally forgotten my first goal of rock climbing. I'm obsessed by temperatures and the cold, looking at the forecast to find frozen water to climb on! I have a free week and Thomas is available and motivated, so I drive back to Maurienne. Warm-up on Gouter des Généraux a short 150m, grade 6. First time for both of us.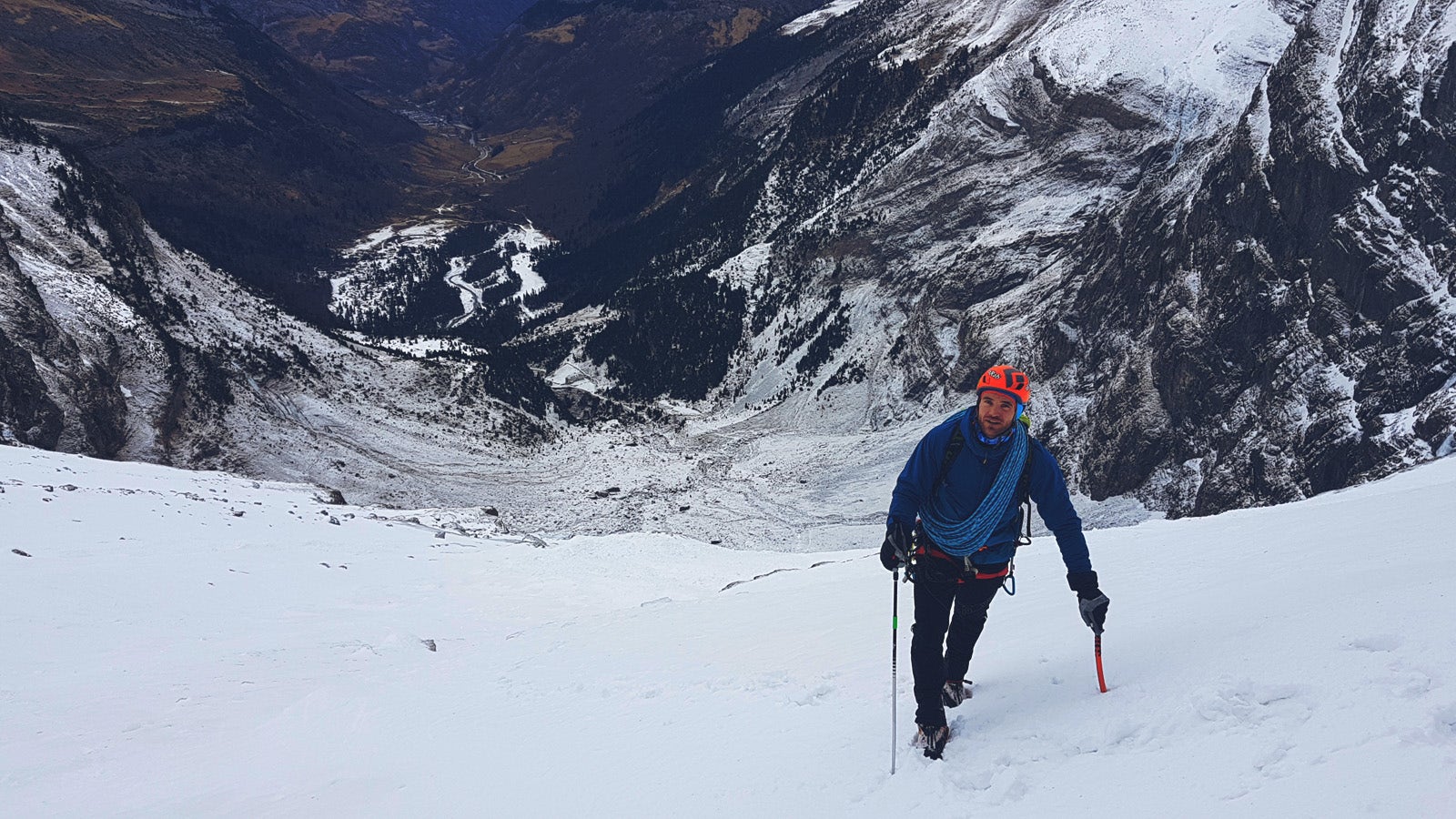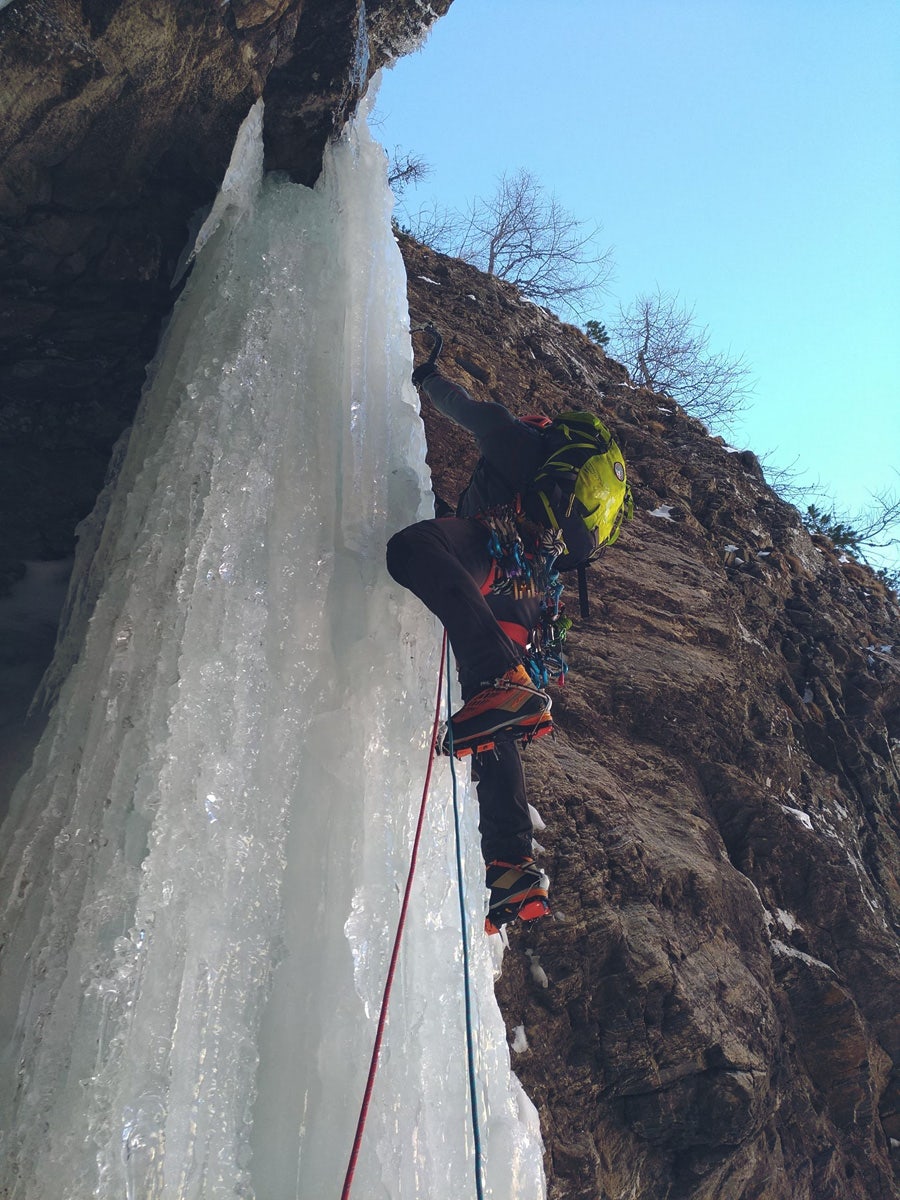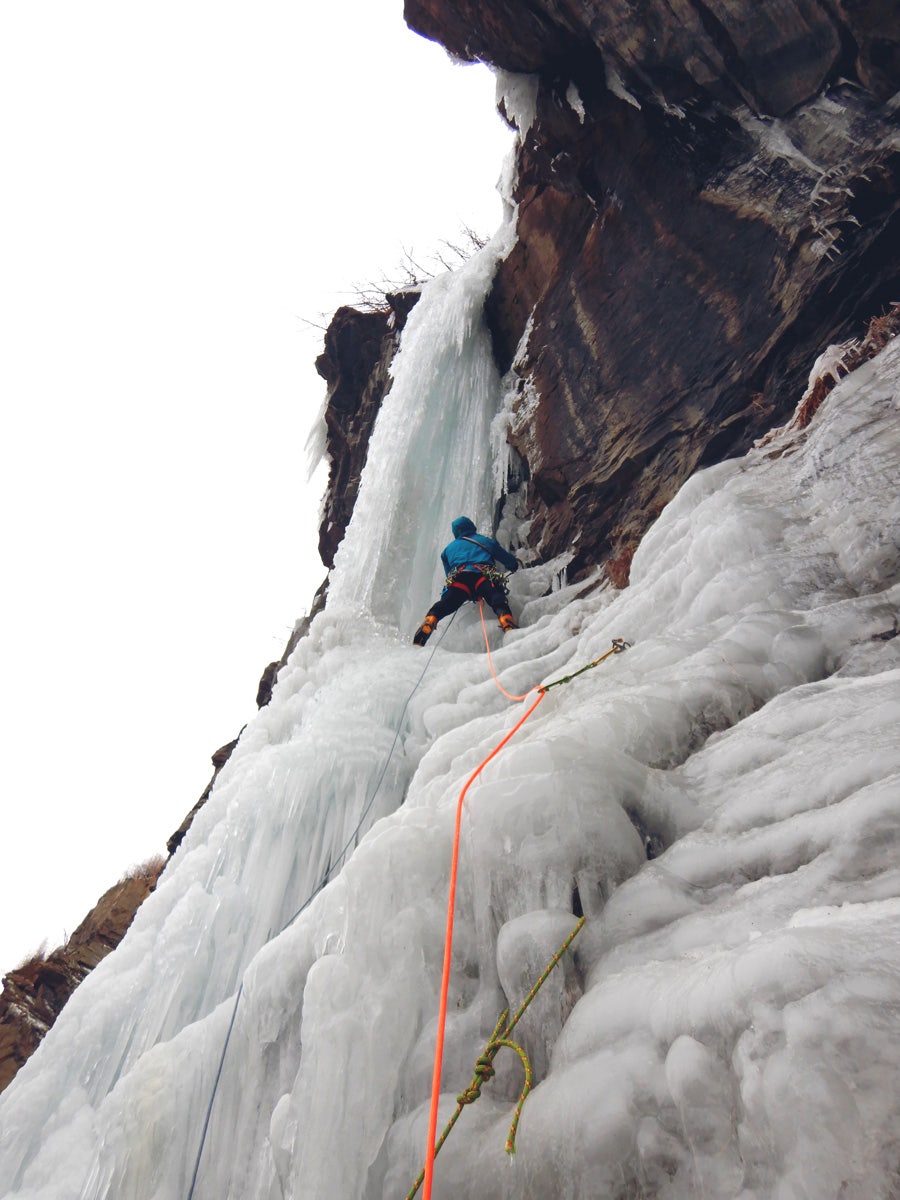 We're back two days later for the best line of the gorge for me Saret un jeu (150m, 6). This magical line is in perfect condition. Ice is everywhere in the gorge and new lines appear wherever I look. An idea forms slowly in my head…
The snow is still not here, but cold temperatures persist and we climb Revernotte a famous long icefall / gully (650m, ED-/5) which requires specific conditions because it's south facing and subject to avalanches. Fantastic climbing day with good friends!
The idea of a new line in Glacenost gorge has taken root in my mind, I motivate my friend and brother in arms Thom to come with me and put up a new line! I'm as excited as a child... I have put up many new route on the rock, but this would be the first time ever for me on ice! I carry in all the gear the day before to ensure I'm fully fit and have enough time the day.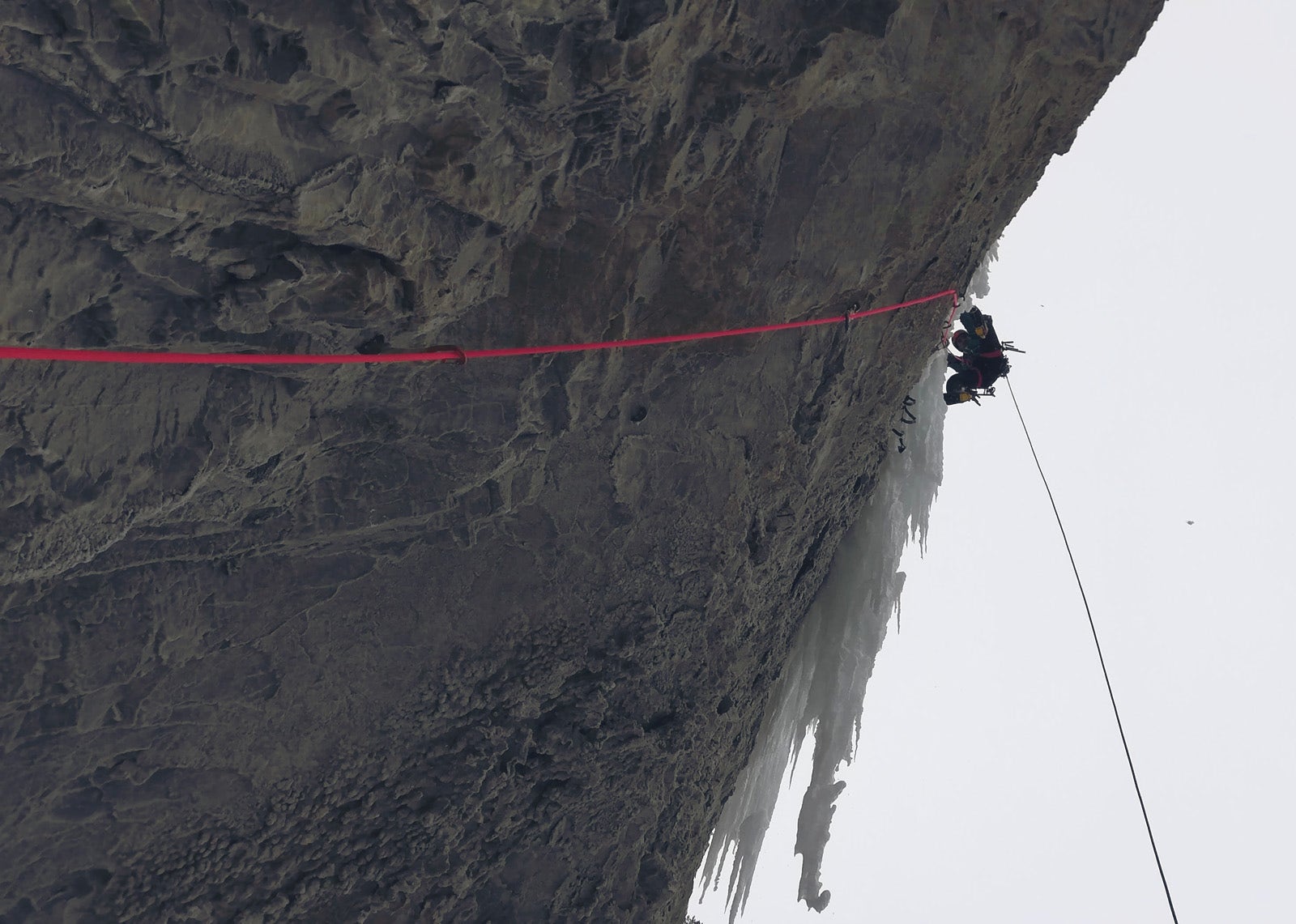 The first pitch is done. The second stays on the rock, and is perfectly climbable, maybe a loose 5C or something like that. We have a very good belay station in this overhanging wall and it's really appreciated. Pitch three will lead us to the ice, and after a short aid climbing section it turns into a fight, climbing up 25m of ice, it's steep, with great exposure because of the overhang under the ice. We rappel down onto a ledge for another pitch trough big medusa, which leads us to another ledge. The next pitch is very short, but nice and connects with the last pitch of Matin Difficile.
Unfortunately, it's in really bad condition above and we decide to rappel down. When we touch the ground, we are 10m away from the start of the route, it's really overhanging! For the time being, it's A0 aid climbing section to connect ice, maybe in the future I will drill some holes to make the route all free climbable. I'm totally burnt from the climbing but so happy to put a new line in this ice mecca!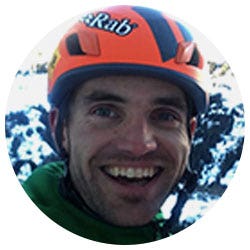 Words by | Sylvain Thiabaud