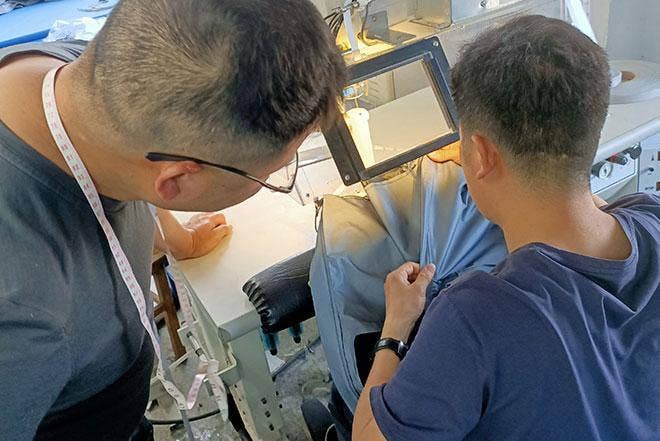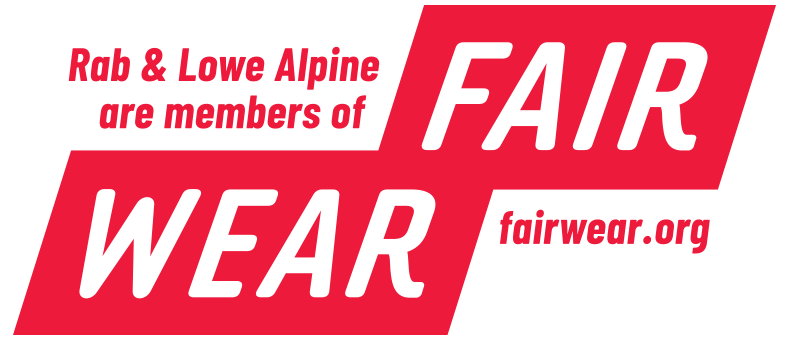 We're good. But that's not good enough.
Fair Wear awarded us the "Good" status after only 12 months of membership. We're aiming for better though.
The individuals who contribute to the success of Rab and Lowe Alpine have always been front and centre of our company philosophy. Some of our original employees, who hand cut and sewed the first Rab down jackets when we started out in Sheffield over 40 years ago, are still at the company. Today we have strong and enduring relationships with our manufacturing partners around the globe, which expedited the success of our Fair Wear Brand Performance Check.
As members of Fair Wear, we have joined a multitude of apparel brands who are committed to supporting garment workers' rights. Fair Wear aim to make sustainable changes to apparel production that champion safe, dignified and properly-paid employment for the people making the clothes we wear everyday. The end goal is to make garment production fair for everyone.
"Rab and Lowe Alpine achieved a great result for their first Brand Performance Check, with 59 points exceeding the minimum requirement of 30 points for first year members in the 'Good' category. The brands maintain strong relationships with their suppliers, building on years of doing business together. Their long-term production planning reduces pressure on suppliers. They have an established monitoring programme which they intend to role out for all suppliers and are committed to simplifying their supply chain. We look forward to supporting Rab and Lowe Alpine in their next steps to further improve working conditions for garment workers."
But what does this mean for you?
When you buy a Rab or Lowe Alpine product, you can be confident that you're buying from a brand that's doing the right thing. Purchasing something you can use for years to come.
You're also supporting wider change in the garment industry. Voting with your wallet for improved labour standards and demanding human rights for workers. You're not only investing in kit, but in the livelihoods of the people who made it.

What's a Fair Wear Brand Performance Check?
This is a tool used annually by Fair Wear to evaluate and report on how member brands have improved labour practices. You can view our 2020 Brand Performance Check Report here.
This report examines everything from the our purchasing practices to the working conditions on our suppliers' factory floors. Team members from across the business are interviewed by Fair Wear to determine how decisions are made and how problems are resolved. Fair Wear also directly investigate the working conditions at our supply locations, conducting audits and ensuring they comply with the Fair Wear Code of Labour Practices.
Fair Wear rewards brands for maintaining long-term relationships with suppliers and being dependable partners. If brands commit to sustainable and consistent orders, this ultimately enables a manufacturer to invest in its workers, supporting and training staff, and improving facilities. If a manufacturer has reliable business, they can be a reliable employer.
See the Fair Wear brand pages for Rab and Lowe Alpine.
The Fair Wear Code of Labour Practices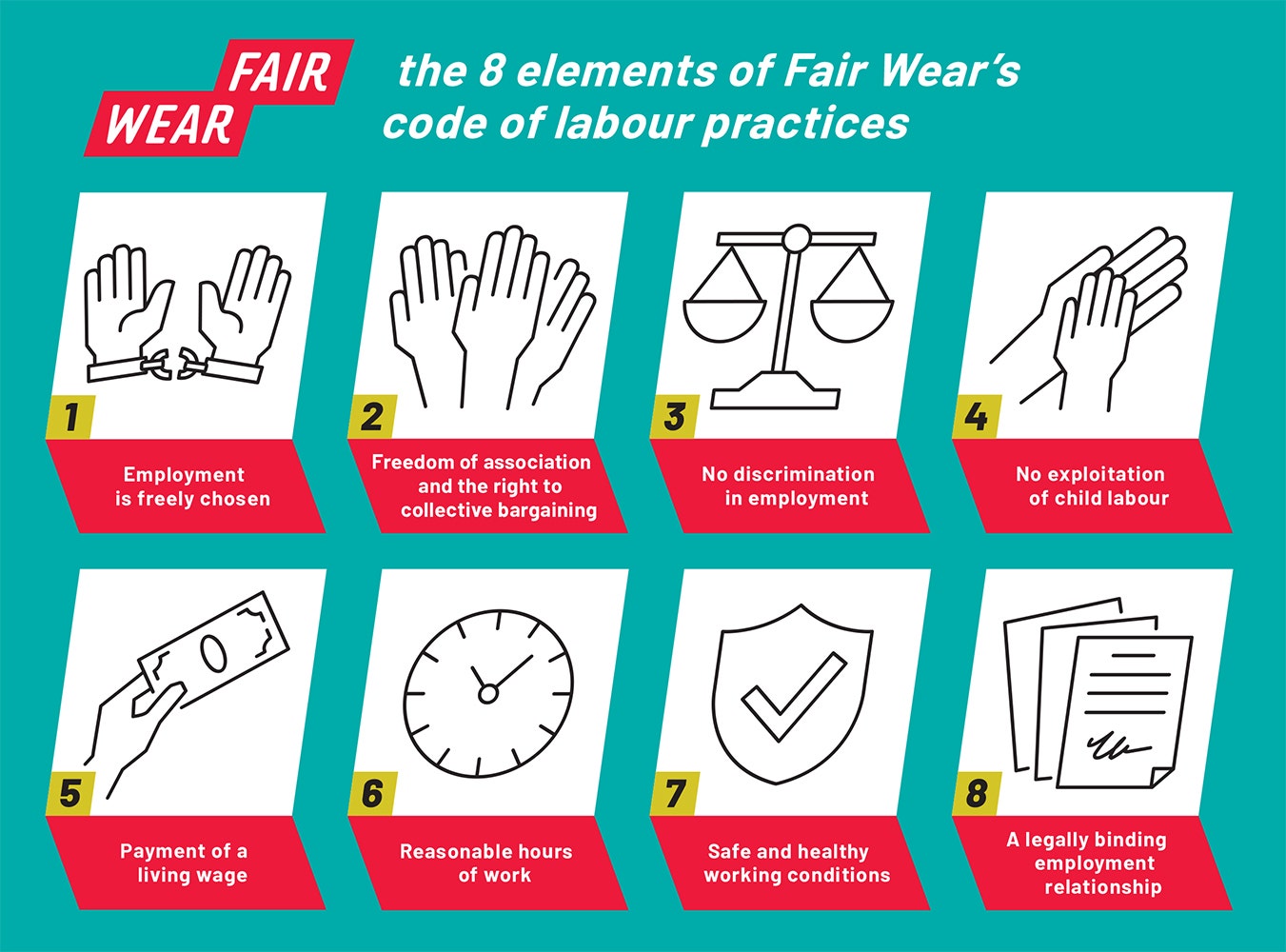 At the core of Fair Wear membership is the Code of Labour Practices (COLP), which are derived from ILO Conventions and the UN's Declaration on Human Rights.
We have committed to implementing and upholding the COLP. We will begin rolling out Fair Wear's Workplace Education programme in 2021, so that workers at our manufacturing sites are better aware of these practices and are empowered to speak up if standards are not being met. Any worker's complaint reported to Fair Wear's confidential helpline are tracked and passed onto us. It's paramount that workers feel safe, and we work tirelessly to ensure any issues are resolved quickly. We carry out regular visits to our factories too, and at our strategic manufacturing sites we have a permanent team of local Rab and Lowe Alpine staff.
Our established relationships meant our results were already at a high standard. In fact, we've only ever purchased product from a factory that our CEO has physically set foot in, and that meet his exacting standards. 95% of our production volume for 2020-21 came from manufacturing sites audited at least once in the last three years, and 89% of our production comes from long-term partners who we've been doing business with for five years or more. We've done well for year one but there's always room for improvement.
What does the future hold?
We'll continue working with Fair Wear and other brands to challenge, influence, and develop the working conditions at our factories. Ultimately, we want to change the garment industry. Making it fairer for those who work in it and encourage other brands to improve their business practices.
Each year we develop a plan with Fair Wear and our manufacturers, targeting efforts to maximise improvements across our supply chain. In 2021 we are focusing on addressing excessive overtime and implementing living wages at two of our strategic suppliers.
You can find all the key details on us and other members on the Fair Wear website.
And you can check out our Social Report for more information on what we achieved in 2020.
Choose kit that's responsibly made.