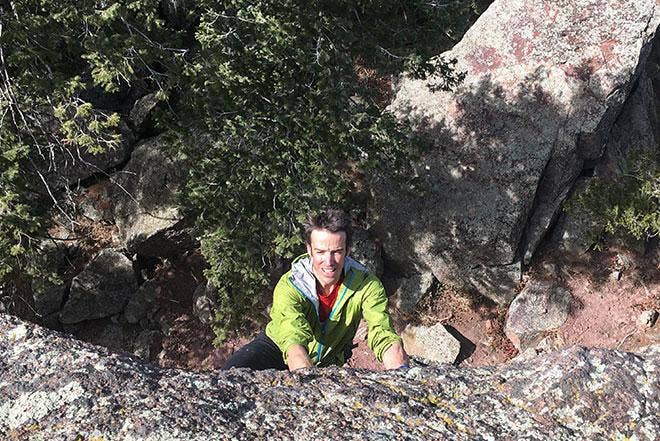 Crack climbing, for me, has been all about performance for a really long time. I've been on that incessant drive to push my own standards, establish things that are at the limit of the genre and in the process of that, do quite a few first ascents! This has, all been totally mega and I've done more hard cracks than I thought I'd ever do. What has happened in that window of the last 10 years though, is that I've never got round to doing many of the world's best "classics" in the 5.12 and 5.13 range. I'm not complaining though… it's a good issue to have!
---
Steve McClure talked about it in an article years ago – he called it the performance tunnel. You get so sucked into the "hardest" that occasionally you can forget about some of the other stuff. This January, I decided to start spending a bit more time doing that other "stuff" that typically gets neglected on my USA trips. Once I sat down with some of the guidebooks for Zion, Red Rocks, Joshua Trip and Boulder I realised there was literally a lifetime of quality routes to do. Fortunately, I had three weeks spare and a couple of willing and motivated climbing partners in the form of Danny Parker (second ascentionist of Century Crack) and Mary Eden (AKA TradPrincess).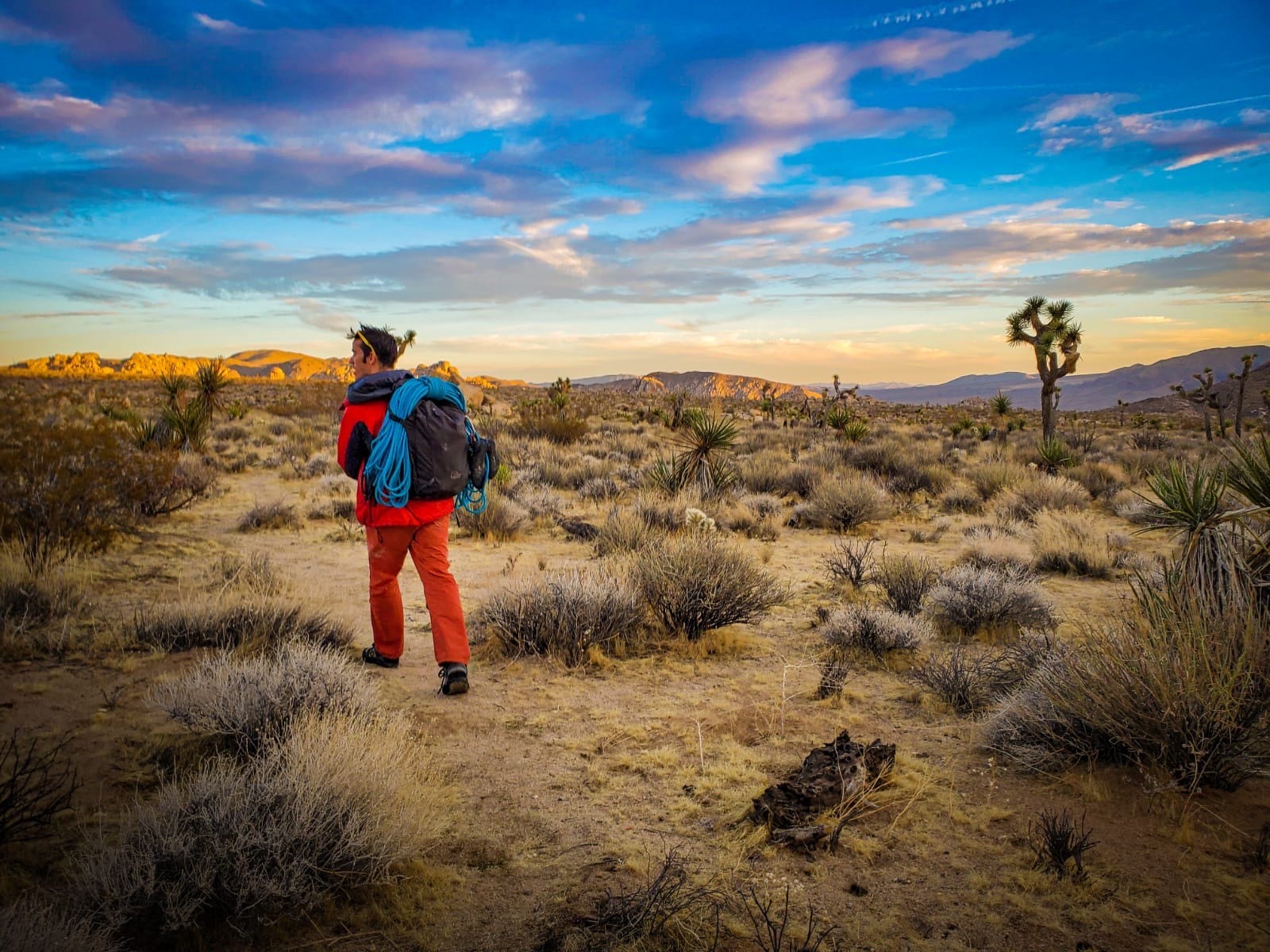 First up on the trip, we headed south from Salt Lake City via Red Rocks to try a beautiful looking crack line called The Red Roof, 5.13. I'd heard that it was one of those cracks that actually climbs like a face climb, but nevertheless, it seemed such a pure line, that it would be worthwhile. Funnily enough, it turned out to be a fairly unpleasant bit of climbing – and I don't like to say this normally – which after a bit of exploration, Mary and I decided wasn't worth sticking with. I felt like I was being a bit negative at the time, but then I remembered that this trip was all about classics, so we said "who cares, let's move on and go for 100% enjoyment!"
Another long drive later, we'd hit the jackpot. The weather showed Joshua Tree over in California to be perfect weather and arriving in the park confronted by blue skies, funky cacti and weird shaped granite domes we knew we'd made a good choice. Each day we drifted from one amazing route to another, joined by various climbers from around the campsite at different stages of the day. One evening, we'd become so psyched with the quality of routes, that darkness had simply resulted in us putting headtorches on and we'd continued on into the night! Quite fittingly, the route we topped out at about 9pm was "The Heart of Darkness."

On another day, we drove into desert to climb Equinox, which is a perfect splitter finger crack that eats protection and also spits out a bit of skin loss! The climbing was so incredible though, and having the spare margin of performance in my physical capacity meant I could enjoy every step of the way. It definitely reminded me that only climbing at your limit can blur the lines of what true enjoyment you're getting out of the moment – it's as if that's deferred to the post-success reflection. As we walked out from the crag, we were left with half an hour of insane sunset scenes, which resulted in us getting deck chairs out, putting some Lana del Ray on and drinking a nice brew. Perfection!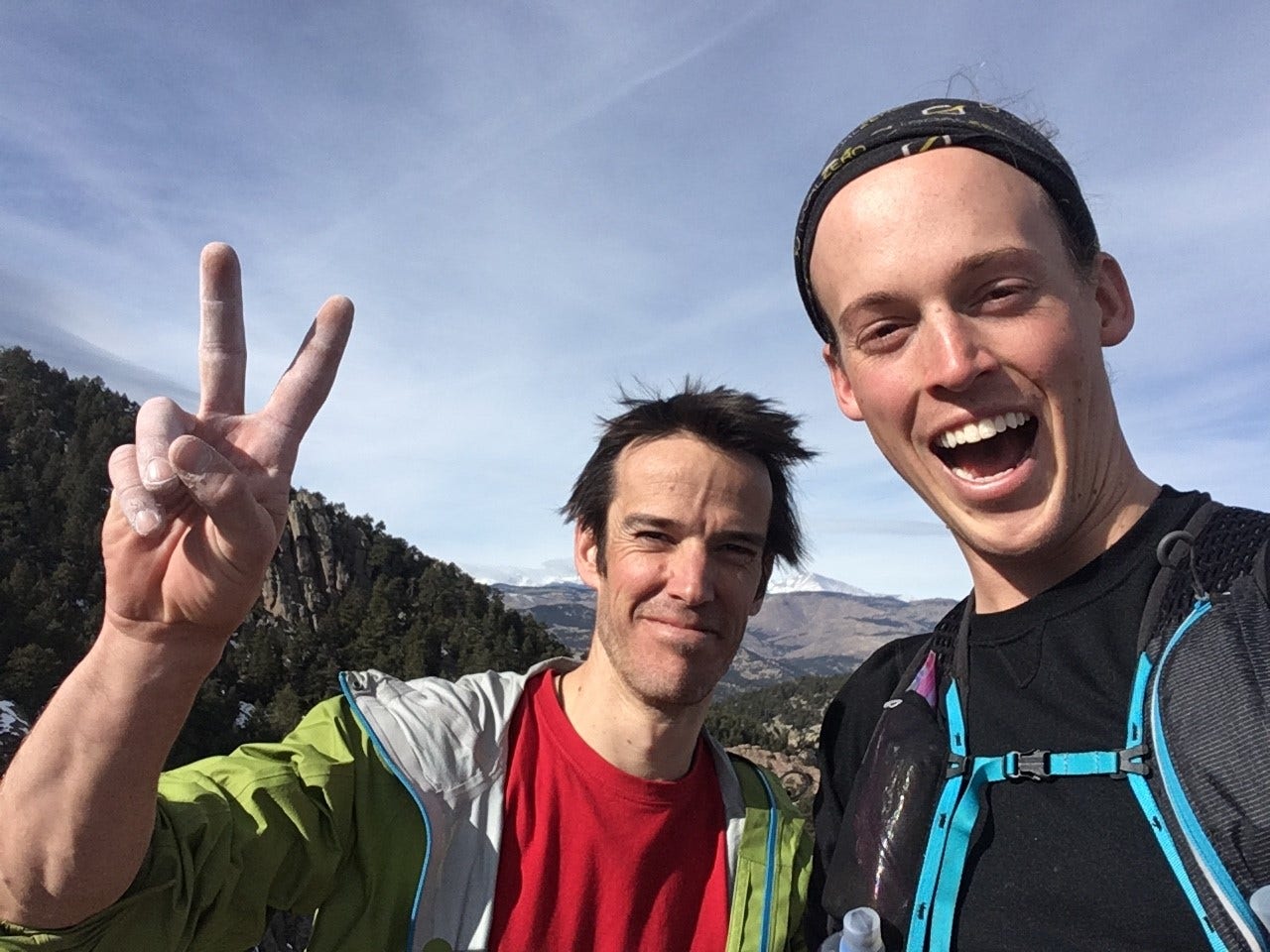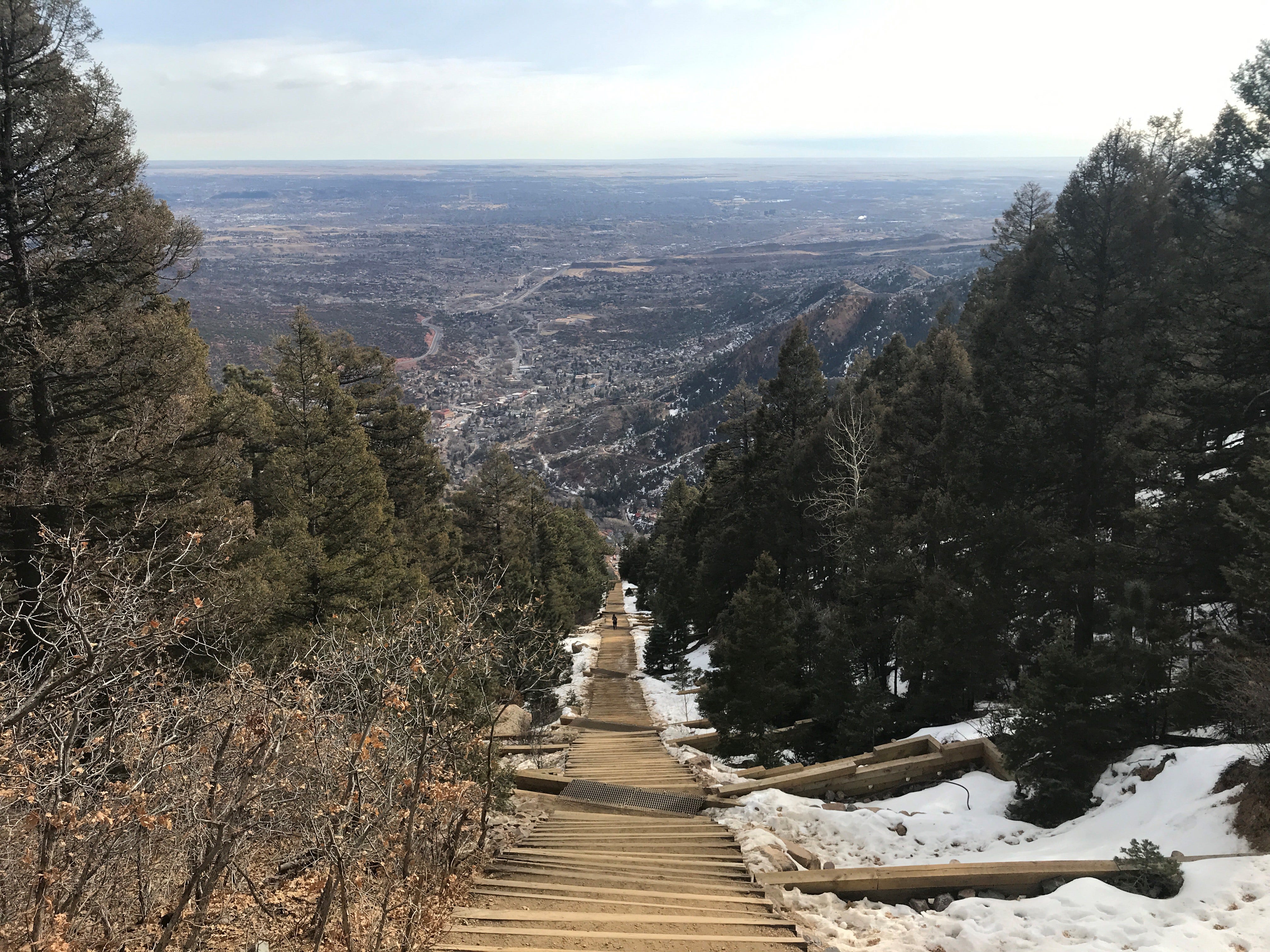 We left Joshua Tree mid-trip, heading for Zion National Park to meet crack ace, Danny Parker. We were both keen to see if we could get the ringlock classic "Master Blaster" 5.13 done. I'd had a day on it the year before and just missed hitting the crux move and got left with just a big flapper on my finger as a gift. This time was different though. I had Danny and Mary dancing on the belay, singing Lady Gaga songs, constant jokes being told and a fresh pair of jazzy socks to wear (I do like jazzy socks!). On the ascent, I complained all the way up that I was feeling tired, that I wasn't climbing well and that my hands hurt, but that distracted me so much that the crux then whizzed by in a moment…. I was through! I shook my head, chuckling to myself that climbing can be so strange like that. I'm sure there's much more in the mind than we realise. Afterwards Danny cranked down hard and whilst looking extremely strong on the moves, didn't quite get the link. More good excuses to return again!!
After Zion, I finally found myself with a week spare and a need to visit Boulder Colorado. I've actually been there once before (not surprisingly, I was trying to redpoint a tricky 5.14 crack…) to climb, but this time I wanted to get some trail running training in and also cover a load of easy solo mileage. For anyone who's not been, this area is an absolute paradise for both of these disciplines – it's even home to one of the world's most famous VK (vertical kilometre) style challenges in Manitu Springs. Day one, saw my enthusiastic legs and lungs at the base of the 48% incline straight up an old cogged railway line on the side of Pikes Peak. I'd looked up some of the best times on Strava the night before at 20 mins, so rationalised that 30 mins should be fine. 30 mins later and still staring at 100m of track still ahead of me, with a pounding headache and barely able to walk, I gained some respect for the altitude and the fastest climbers around the world!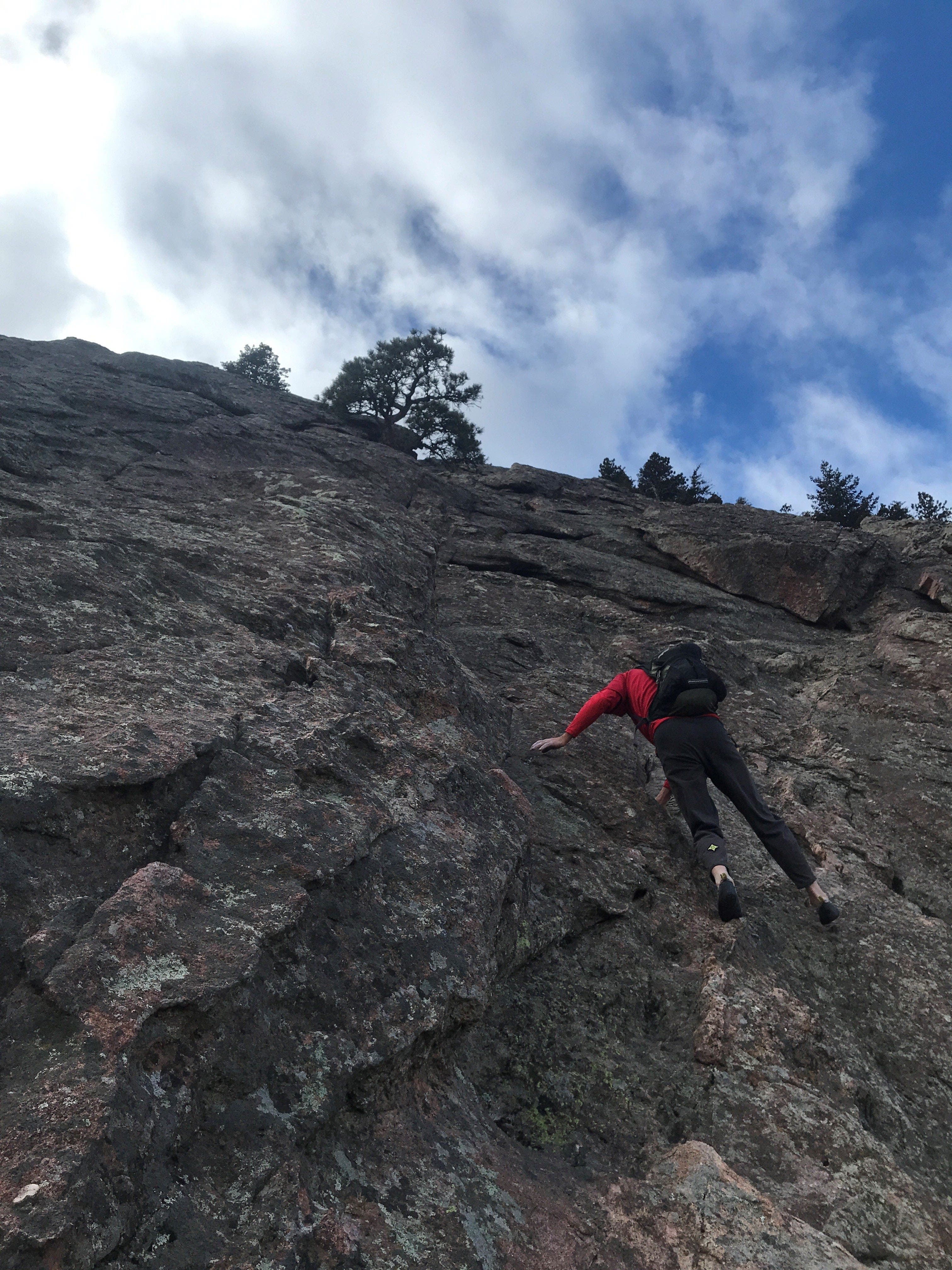 That afternoon, I headed over to the Flatirons near Boulder, which are a series of multi-pitch slabs which locals love to solo and occasionally tourists love to hurt themselves on. Being a sensible chap, I asked a local climber Peter Beal to give me a bit of a tour. As a runner himself he provided me with an utterly brilliant afternoon of activity. We ran up to the base (way better than walking), then climbed over the front face of the 2nd Flatiron, taking in a few variations. Because the climbing was all very relaxed, it created an unusual combination of socialising and risk taking. For sure, the grades were really easy, but any soloing experience heightens the senses a little and when combined with good chat and industry gossip, it's brilliant – I barely noticed the time fly by! As Peter headed off, I grabbed a set of ice spikes for some more exploring and also promised to meet some of his training group at an indoor gym that evening.
My last few days merged into one. I'd realised that one of my favourite hold brands and fast-growing businesses was in the area (Kilter) and that the Flatirons were now infinitely explorable as no route had too much difficulty - everything could be linked via running and scrambling sections. I went from chatting business development for hours (yes, I know it sounds boring to most!) to running incredible trails, to soloing around on sublime slabs for hours, back to looking at new product ideas for climbing. Kinda perfect! As a final goodbye, I was lucky enough to meet a local who wanted me to show him how to make a Brown Cow (coke and milk non-alcoholic cocktail) in person. I was truly happy!