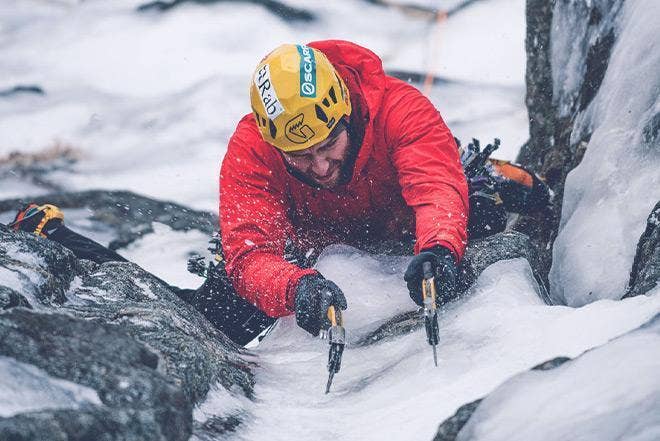 Greg Boswell and Jeff Mercier may have set a record for the speed at which they established new winter routes when they visited the Island of Senja off Norway's North West coast in February 2018. The stars aligned and a combination of good conditions, a wide weather window and both climber's years off experience allowed them to ratchet up the vertical miles across some incredible mountain terrain.
---
This time around we opted to go a touch further south but still on the coast, to the Lofoten Islands. Lofoten is another area of breathtaking beauty and is home to some amazing mountains with plenty of winter climbing potential. We didn't have any real plans or objectives, we just wanted to do lots of climbing and have a good safe trip. On the first day, we drove around looking gathering ideas for potential routes and spoke to some of the amazingly friendly locals for updates on the current conditions. This gave us a good feel for the area and we swiftly got stuck into the action in the days that followed.
There was no easing into the climbing, and on the first day, we managed to open a pretty awesome route that was home to some intricate and very testing climbing! We weren't particularly looking for something hard, but we also don't like to shy away from a challenge. We called the route 'Terrible Twos', as it was my nephews second birthday that day and the second pitch was the one that put up the fight.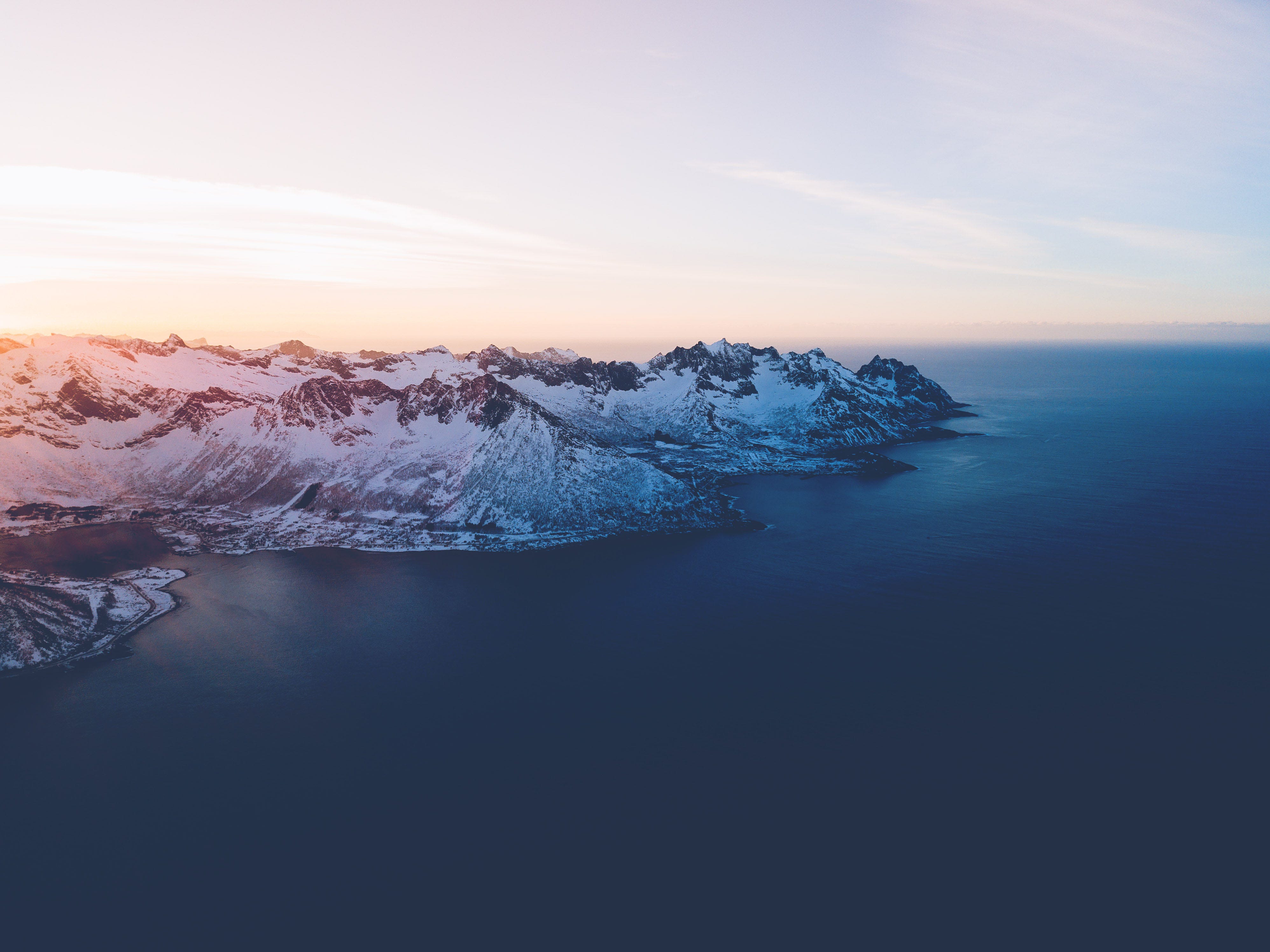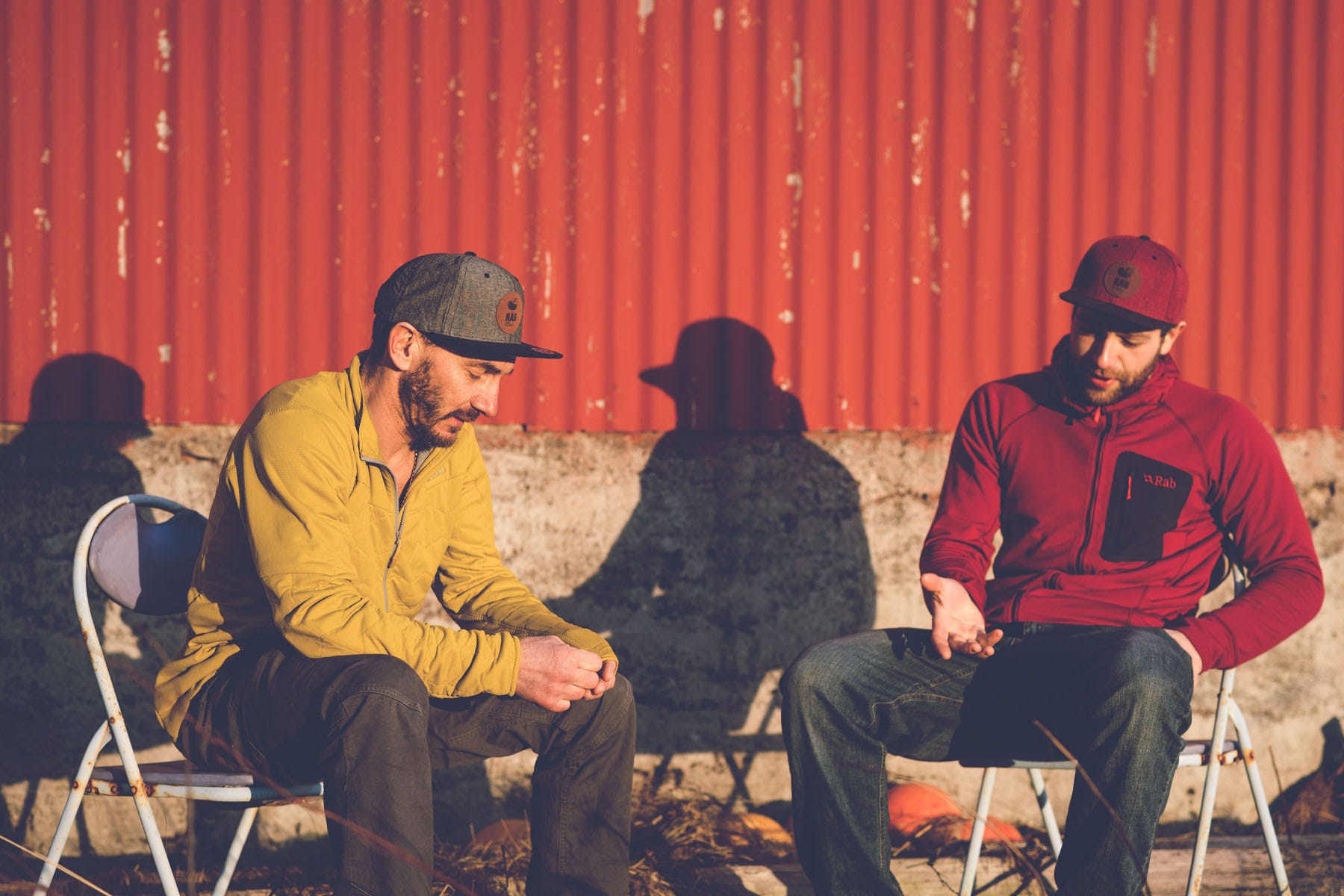 February swiftly came around and I found myself waiting in Tromsø airport for Jeff to arrive from France. Even as I sat in the busy airport with all the hustle and bustle of day-to-day city life going on around me, I started to get glimpses of the beauty that was in store for us. The sun was going down and as I looked out of the airport window and past the concrete jungle of carparks and buildings, I could see the mountains that towered above the Tromsø fjords turning pink in the evening light. Butterflies took off in my stomach, as I realised that the next time I saw the sunset, I'd more than likely be on the side of a similar mountain somewhere on the Island of Senja.
Jeff and I only had 8 days of climbing time in Norway and after the first three of these, Mathis Dumas would be arriving and we'd need to prioritise our time to work on some photography with him. As a result, we were keen to make the most of our first three days of "free" time, but after the sun came up on our first climbing day of the trip and I saw the unbelievable beauty of our surroundings, I knew that getting good photos wouldn't be an issue.
Jeff had been to Senja a couple of times before and he had a rough grasp of the area and an idea of some possible objectives for us to explore. We had a fairly relaxed start to day one, driving around the local fjords to where we were staying, our eyes searching out possible lines for the trip. We saw a bunch of potential routes and, wasting no time, proceeded to get stuck into some steep and pumpy mixed action that very afternoon.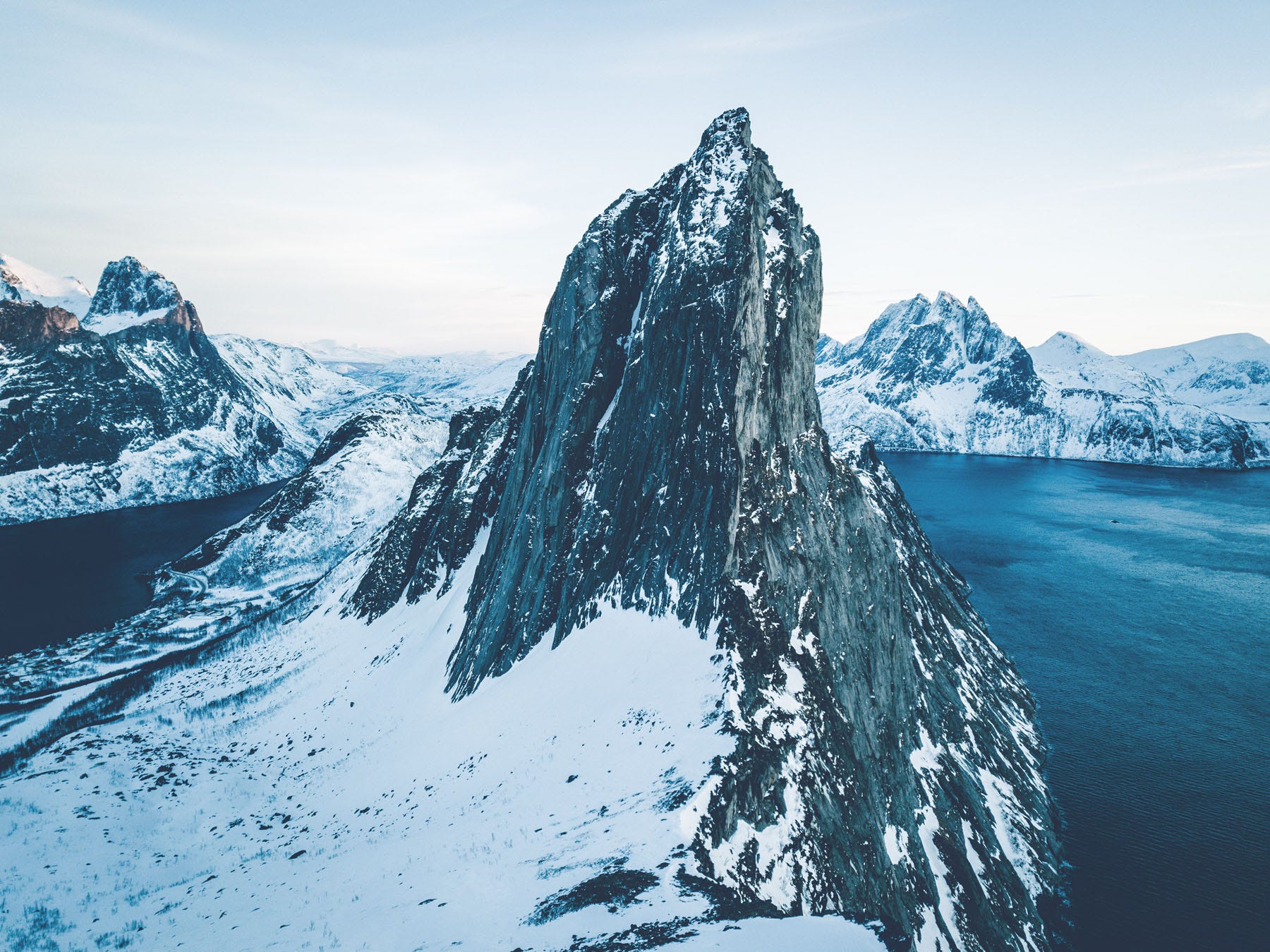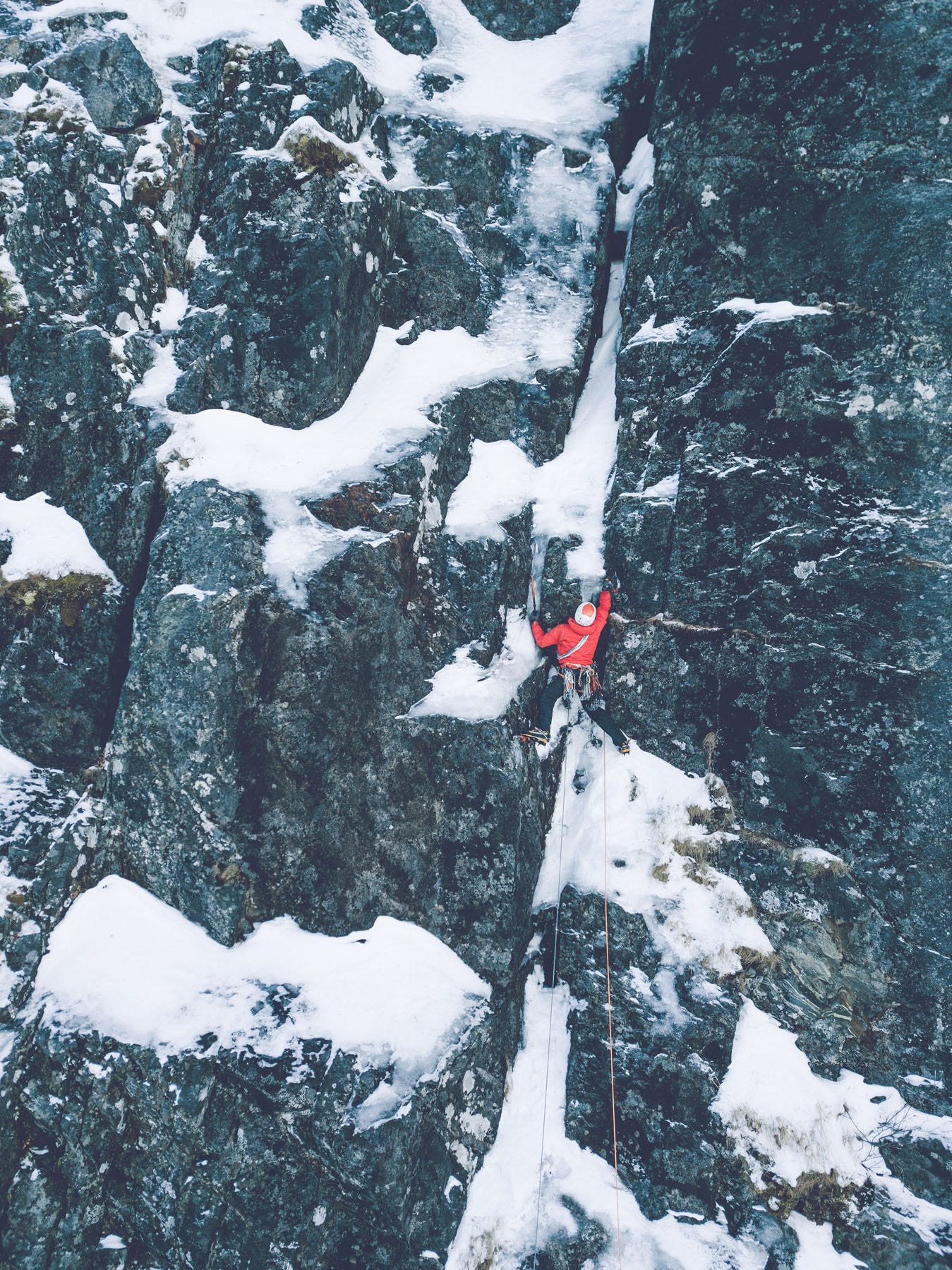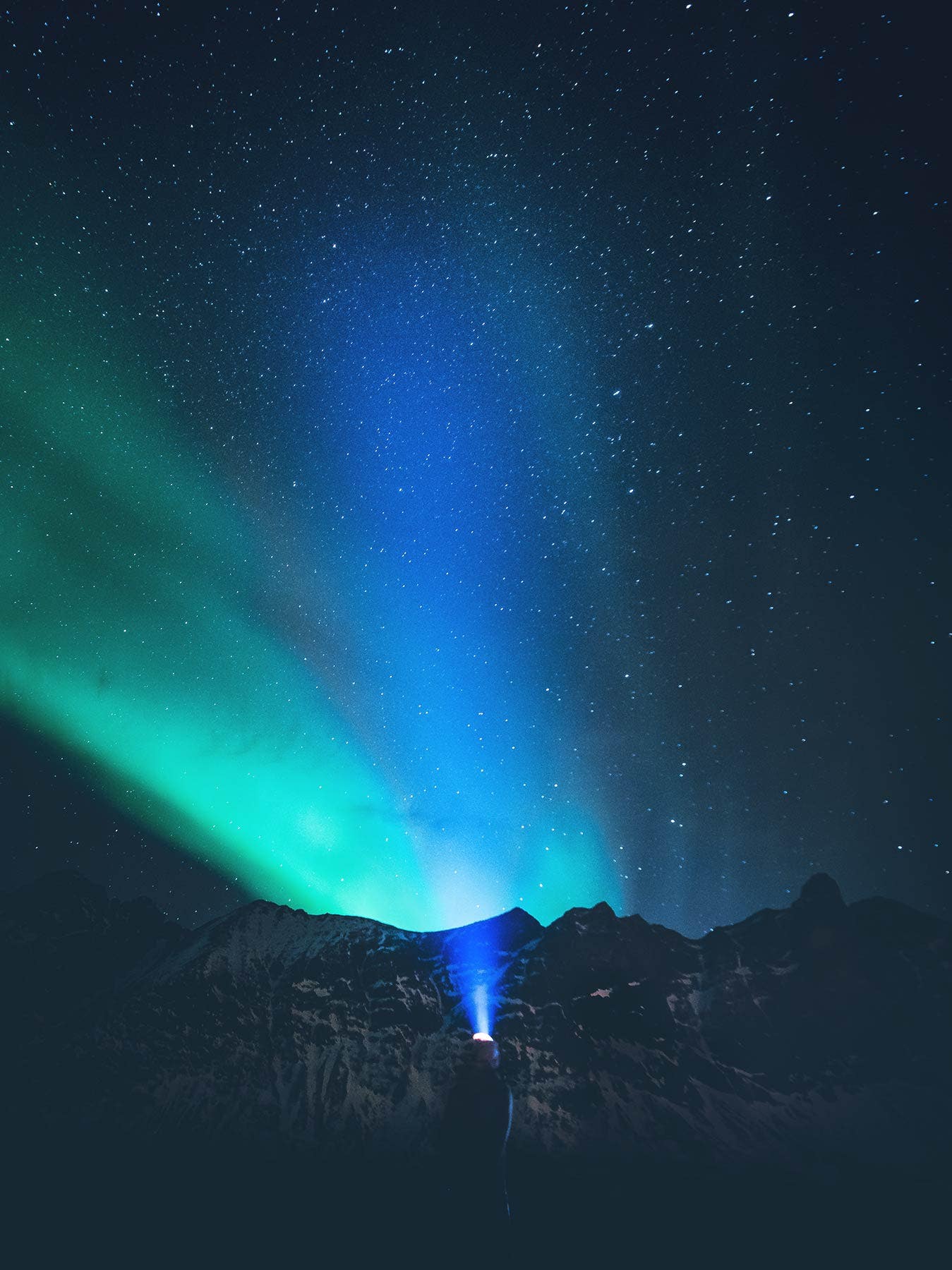 We did a varied selection of climbing throughout the trip, with everything from big Alpine style faces, hard technical mixed routes and some steep ice lines thrown in for good measure. All in all, we did seven new routes across the eight days, three of which were on big unclimbed faces and all of which had a world-class views of the Norwegian landscape with its immaculate fjords. The climbing style was very similar to the Scottish mixed routes that I am used to and I found that I slipped into the comfortable routine of forging my way upwards on unclimbed territory pretty quickly. The bigger mountain routes provided more in the way of route finding issues, but this added difficulty is to be expected and is all part of the adventure we look for and secretly love.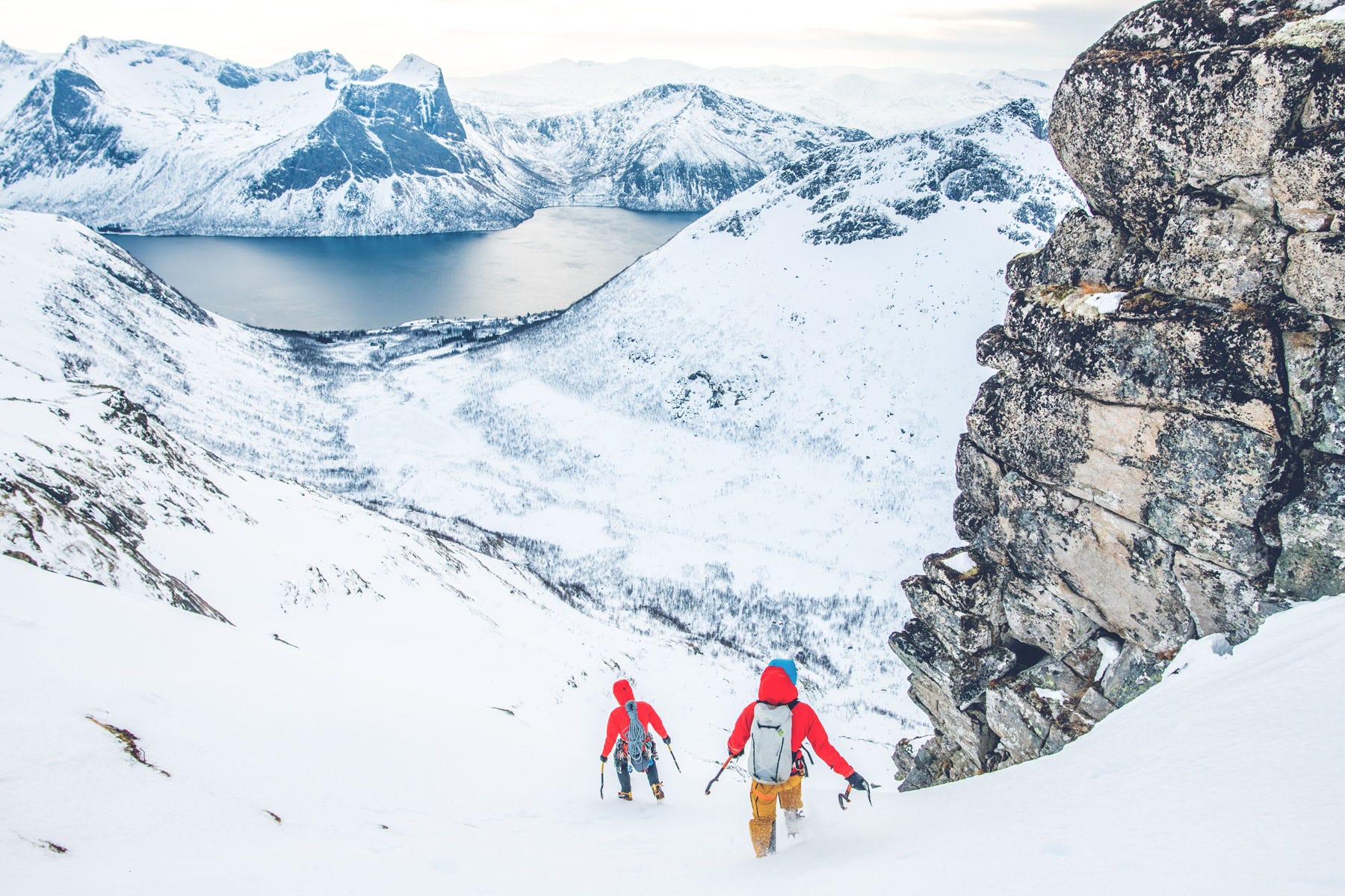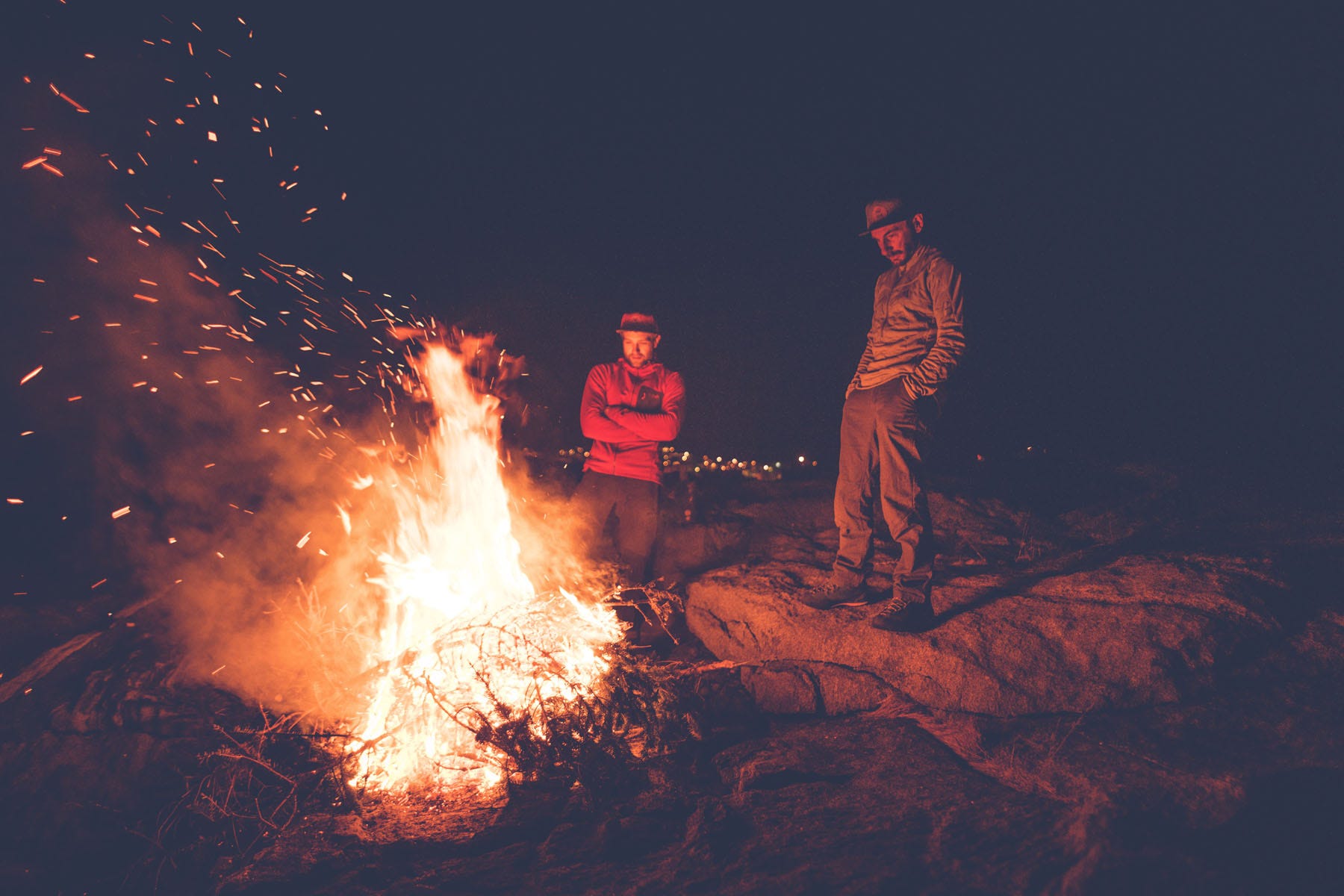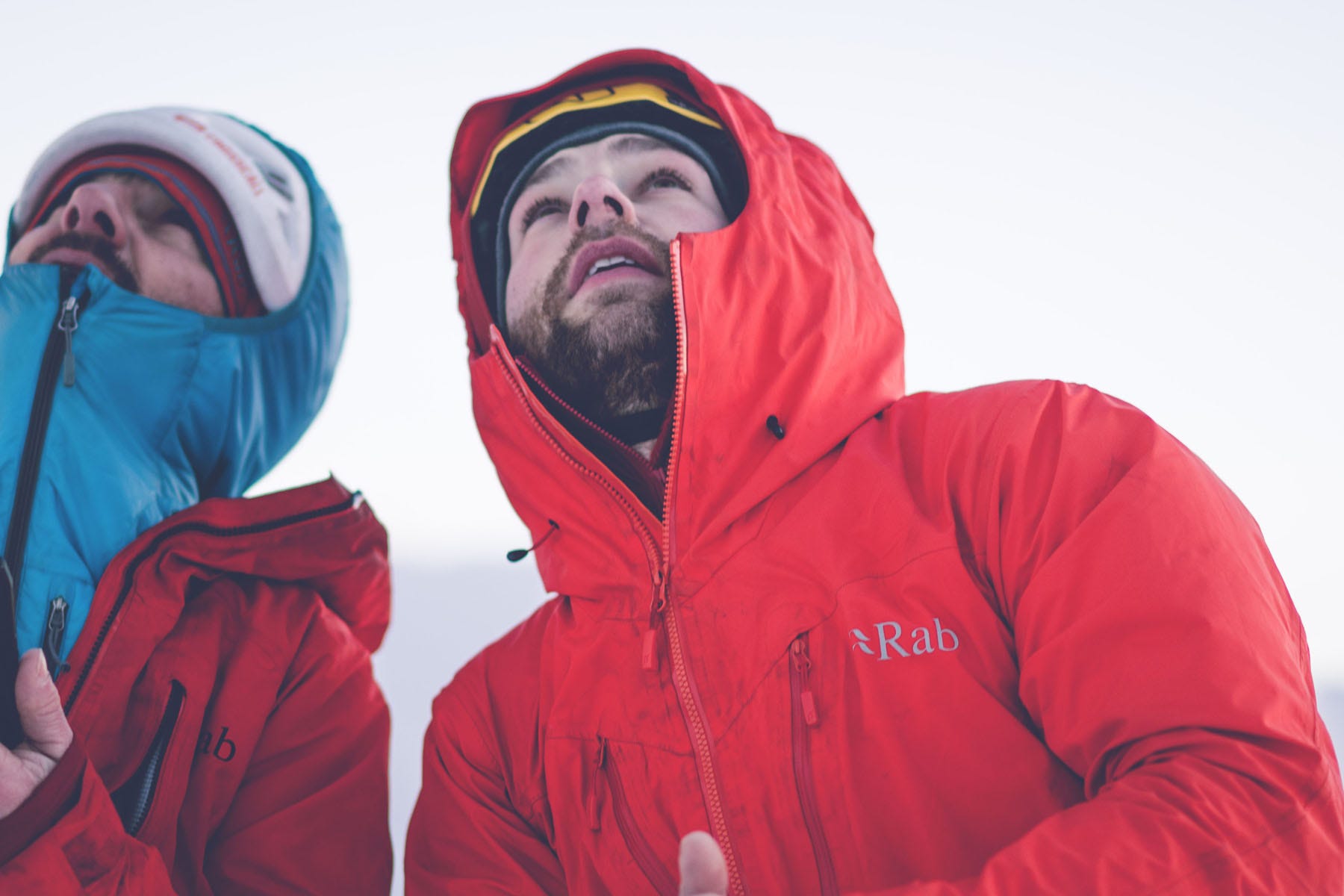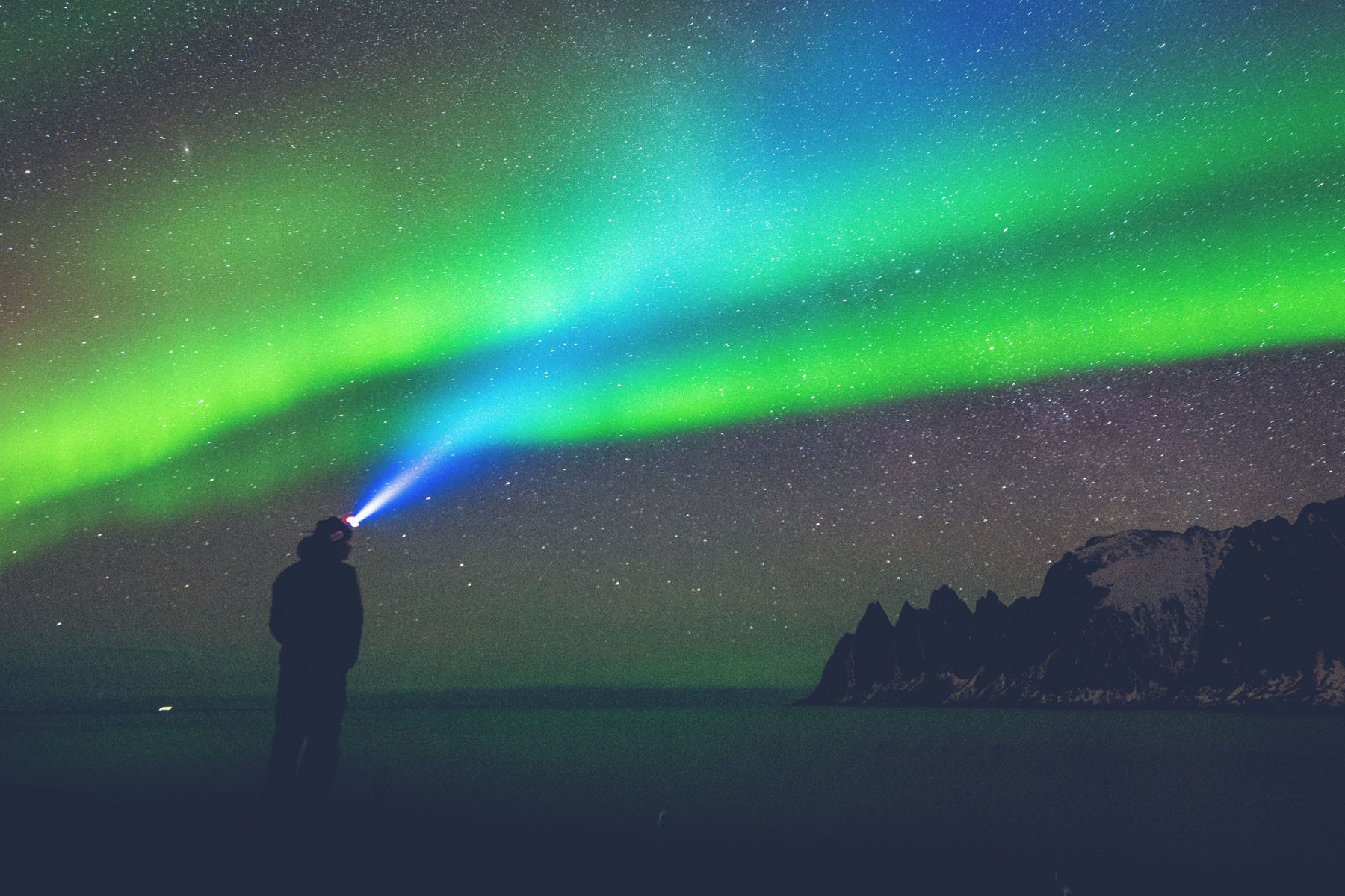 I could list all of the new routes we climbed and go into detail for each one, but the reality is that all of them were amazing, exceptional experiences; some very hard, others relatively straightforward. All of them are up there with the best climbing days I have ever had and I know that I will struggle to have a better and more productive climbing trip anytime soon.
More than this though, Senja is hands down one of the most beautiful places I have visited for climbing. The memory of topping out on the North Face of Breitind after a terrifying, corniced finish under a night sky turned green and pink by the Aurora will stay with me for the rest of my days.
I can't recommend visiting Senja enough, whether it's for climbing or just to see the views and landscape. I guarantee you won't be disappointed.