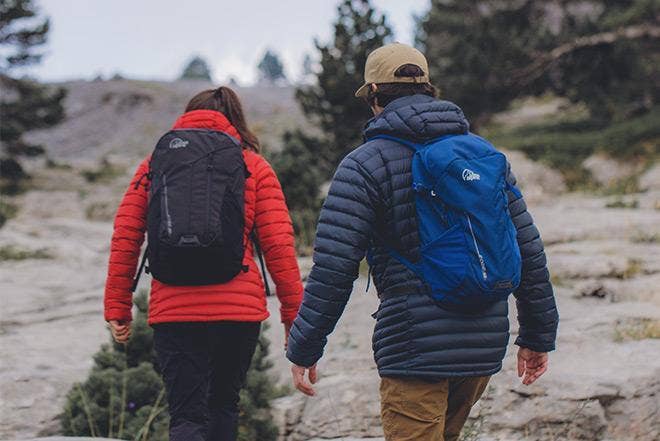 To celebrate National #GetOutsideDay from Ordnance Survey on 27th September, we're giving you the chance to win a brand new Microlight jacket and an Edge backpack.
---
National GetOutside Day
Now more than ever, it is important to get outside and be active. Whether you climb, hike, run, cycle, ramble or just like being 'outside', remember the feeling and freedom that comes with it, for both the mind and the body.
That's why we are supporting the OS team in asking the nation to join us outside on Sunday 27 September, wherever you are on the planet! This year has been overwhelmingly different – but the one constant that remains, is the importance of being outside, and the huge benefits it brings to our physical, social and mental wellbeing.
For more info, visit the Ordnance Survey website
Download the OS Maps app and get your FREE 1-month subscription with the code GETOUTSIDEDAY
#RabOutside & #LoweAlpineOutside
To enter the competition on social media, simply do the following:
Post a photo of your Rab and LA gear out in the wild
Use the hashtags #RabOutside or #LoweAlpineOutside (or both!) and tag us
Tag your friends to get involved too. Enter as many times as you want, we don't mind as long as the word is spread
Be following us – we all just need a little love
The Giveaway:
The winner will receive a Rab Microlight Jacket and a Lowe Alpine Edge backpack.
Terms and Conditions:
This competition is open for entries until 4th October 2020 at 11:59pm. Photos will be voted on by the Rab team. This prize is non-transferable and non-refundable. Any personal data collected during this competition will only be used for contacting the winner, held for a limited time and deleted on completion of the competition.
By entering this competition, you are giving Rab and Lowe Alpine permission to use any submitted imagery across social media, email and our website.