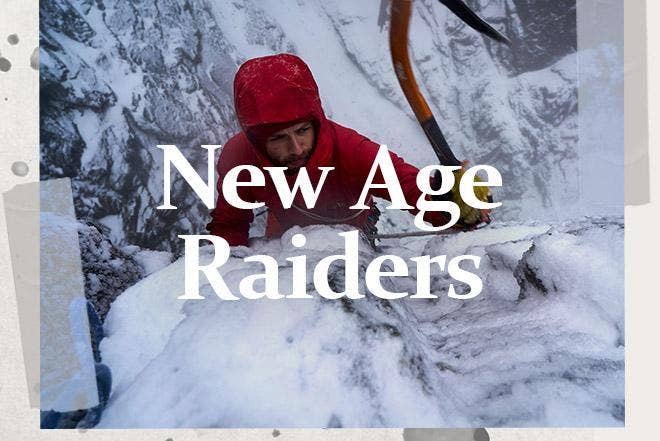 It was a usual winters night in the van. I struggled to sleep with the anticipation of the early alarm weighing heavy on my mind and the stormy weather pounding the skylight just a couple of feet above my face.
The inevitable finally came around, and I found myself forcing down spoonfuls of porridge and gulping strong coffee, at the same time, pulling on cold thermals and stiff boots. All while trying not to wake Mhairi, who was still asleep in the bed behind me. Through the patter of the wet snow on the side of the van, I could hear the hustle and bustle of Hamish and Callum performing the same awkward routine in their own vehicles either side of mine.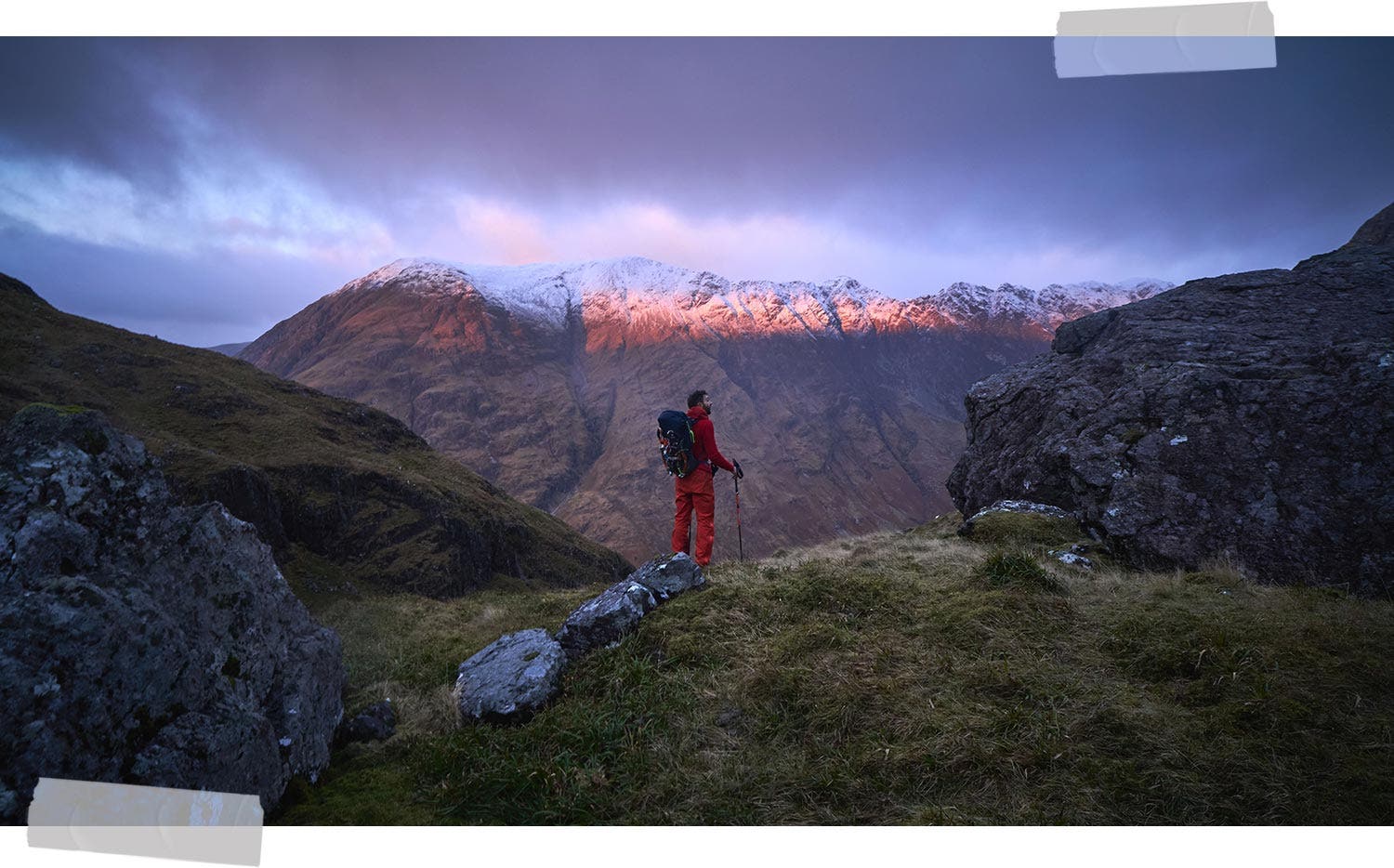 After the 5am formalities of headtorch flooded hellos and divvying up the rack, we got on our way and started the steep and unforgiving approach up towards Church Door Buttress high on the snowy slopes of Bidean nam Bian.
A short while later, we breached the snowline. I romped upwards breaking trail and post-holing my way through the sleet and deep snow, still surrounded by a blanked of thick darkness.
I've been to this buttress numerous times before and felt like I knew the way well, but it just goes to show that winter has other plans for those who think they know better. After about an hour of upward progress we found ourselves on a ridge with the stormy weather having dissipated a little. I looked off to my right and saw the lights of Glen Coe village down below. This was a bit surprising, as I shouldn't have been able to see the village if I was where I should've been.
After a quick regroup and three separate map formats studied, we found our location on the neighbouring Stob Coire nam Beith and planned to gain Church Door Buttress from above and descend the gully to the base of the crag. I hold up my hands and say this was my bad, and this is a perfect example of why you should never underestimate the conditions and the necessity of navigation in winter!
In hindsight, it was actually quite a safe and quick approach to our intended venue for the conditions on the day, so maybe that was some good karma swinging back around and giving me a secret high five.
Once at the base of the crag that familiar feeling of anticipation, fear and inferiority hit my stomach like a lump of lead. I could see that Callum's face read the same.
Being towered over by steep sustained terrain, plastered in snow and ice, knowing you're about to try and forge your way through this inhospitable ground, is never very easy on the mind when you're gearing up. Especially as you're trying to take in as much fluid and calories as the ever-building butterflies will allow.
Eventually we couldn't procrastinate any longer and it was time to climb.
Prior to arriving at the crag, Callum and I had discussed on an intended line to try, and even though it was in condition and good to go, it did not look very forgiving in its upper half and we both had scepticisms on whether it would "go". But we agreed Callum would try the first pitch and I knew that I'd have to embrace the anticipation of what loomed above for a little longer before the movement and intricacies of the climbing could take my attention.
After some ups and downs and a good run-out battle on poor hooks and minimal gear to try and establish us in what looked like the meat of the route, Callum made the right call to downclimb and potentially leave the route for another day. Time was slipping by, and we knew that even if I was to try, the pitches above looked much harder, and we would need full daylight hours to make this a potential success. So, we decided to admit defeat for that route and looked for something a little shorter to salvage the day.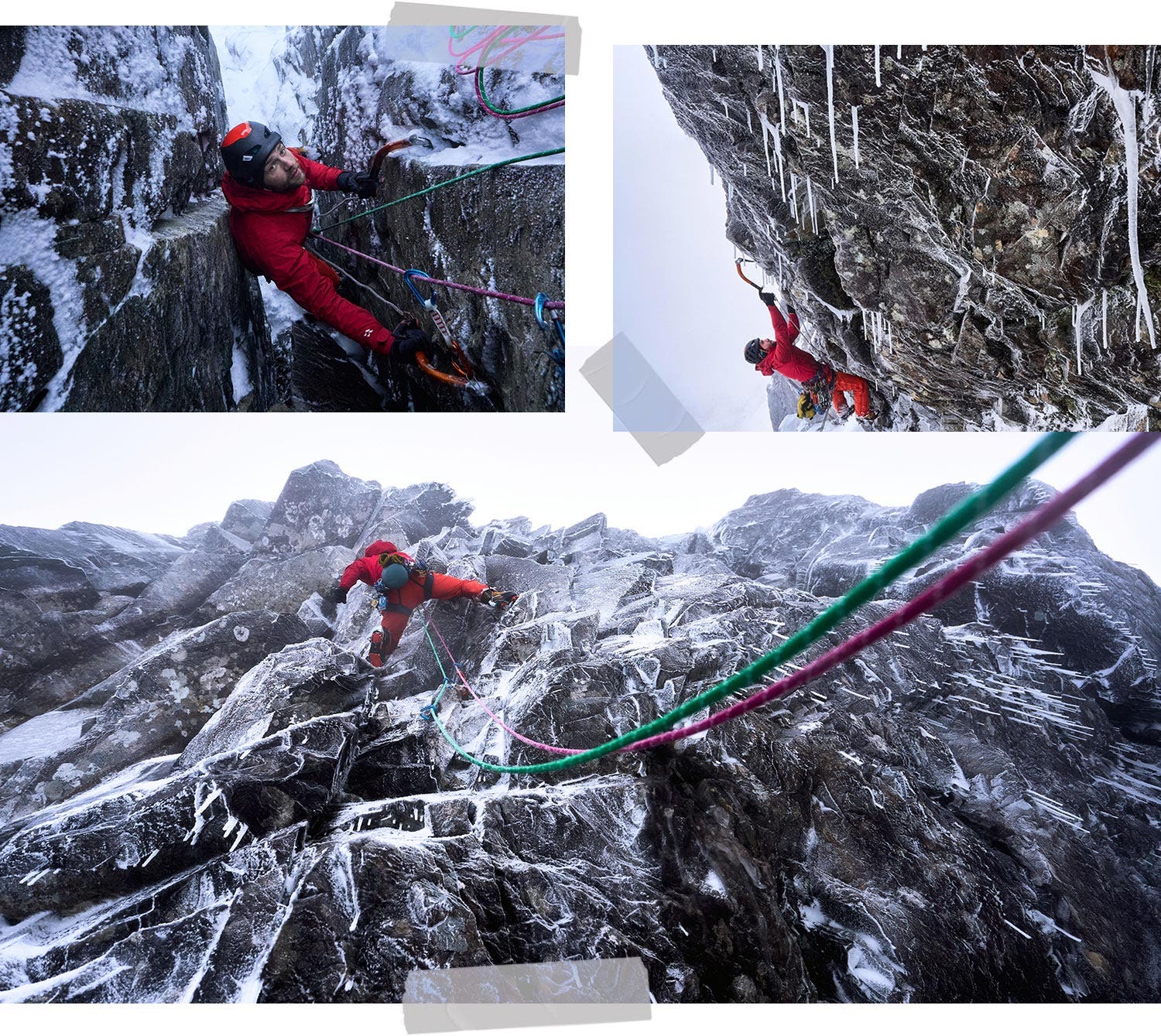 As Callum sorted himself out and regrouped in his head, (he'd put in a good fight on the first route attempt), I moved around the base of the crag and looked for a plan B.
As I stood below a ludicrously steep barrel shaped wall, I could see that if I was able to make it through the first mental looking section, I might be able to forge my way up to what looked like a hanging cave and then we could potentially breach the headwall and follow this to easier terrain. We agreed this looked like a worthwhile objective for the time we had left.
Once I pulled onto the steep lower wall however, I realised things might be about to get a little more serious than originally thought. The rock was very compact, and even though I could see spaced hooks to yard between, there would be minimal gear placements and I'd have to race through the energy sapping steepness without protection from decking out. I eventually committed to the climbing and found myself making slow but reassuring upwards progress. It wasn't too long before I was sat in the super cramped cave and clipped to a safe but semi-questionable belay bringing Callum up to my position. All the while trying to stretch out my cramping biceps from the physical climbing below.
Thankfully the next pitch was tricky off the belay but swiftly eased in difficulty and Callum made his way up to the top of the buttress with only the odd grunt and groan, that any winter pitch that's worth its salt definitely deserves!
After we'd both topped out and started to make our way back down the gully to our bags, it was apparent that I'd considerably underestimated the actual steepness of the barrel wall from below and seeing it side-on in profile made me feel a little better about why my biceps were feeling like they'd been well and truly used.
We gained our bags at the base of the route and regrouped with Hamish, who had been taking photos from different locations around the Coire.
It's always a good feeling to walk out from the mountains in winter having actually succeeded on a route. Especially when it's a new route as fun and technical as what we'd just done.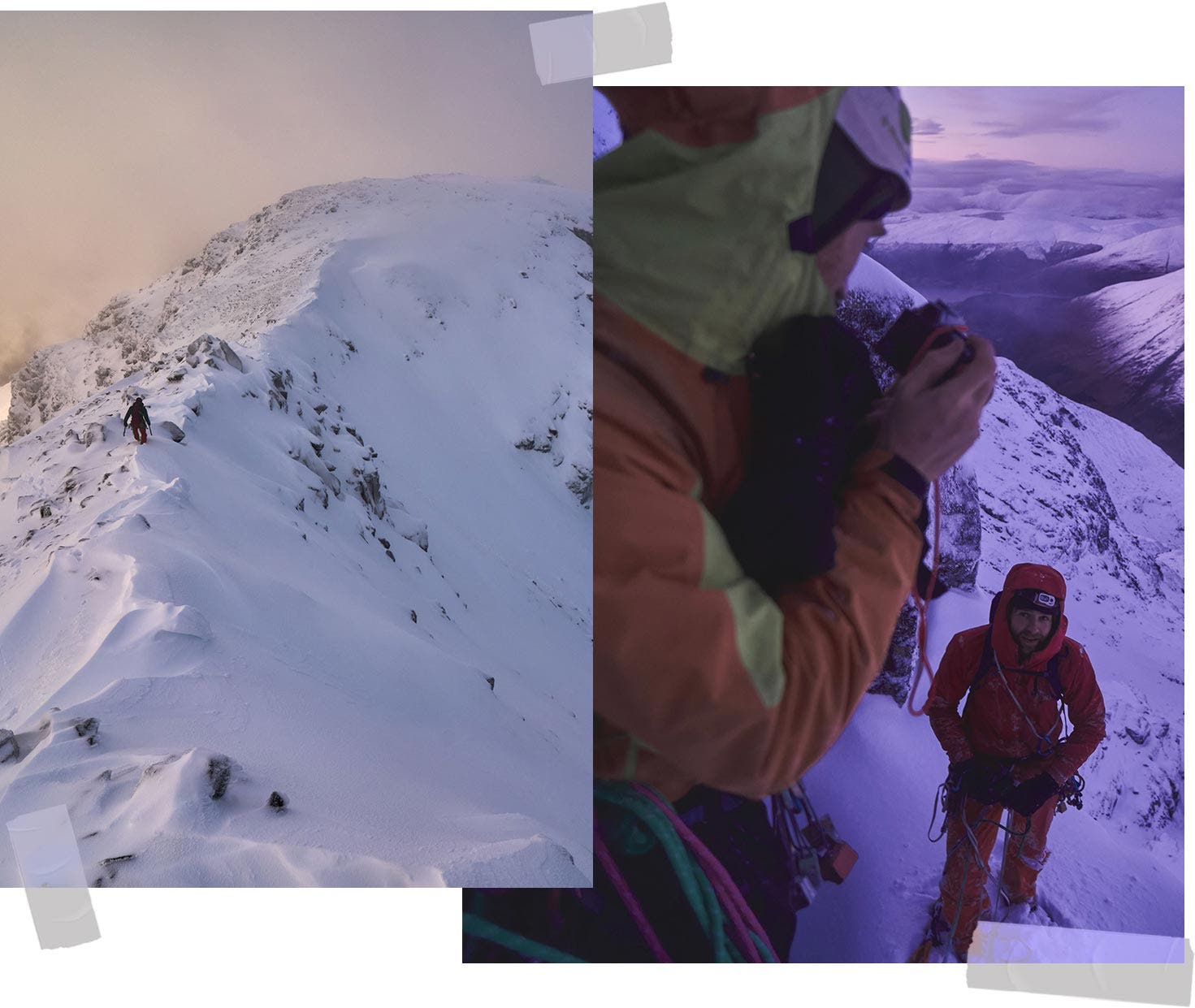 We called the line 'New Age Raiders', which was a nod to the adjacent routes named after Indiana Jones references, and for the modern style and steepness of our new line. All in all it was a super fun day and despite the earlier set-backs, we were psyched with what we had achieved, which is all that really matters anyway!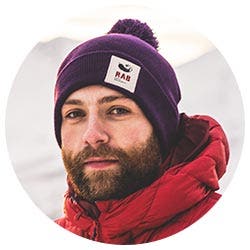 ---
Greg Boswell is at the cutting edge of Scottish winter climbing and has been consistently pushing the boundaries, season after season. As well as being well known for his serious training regime, he in no slouch during the summer climbing hard in almost every discipline.
Read more about Greg here