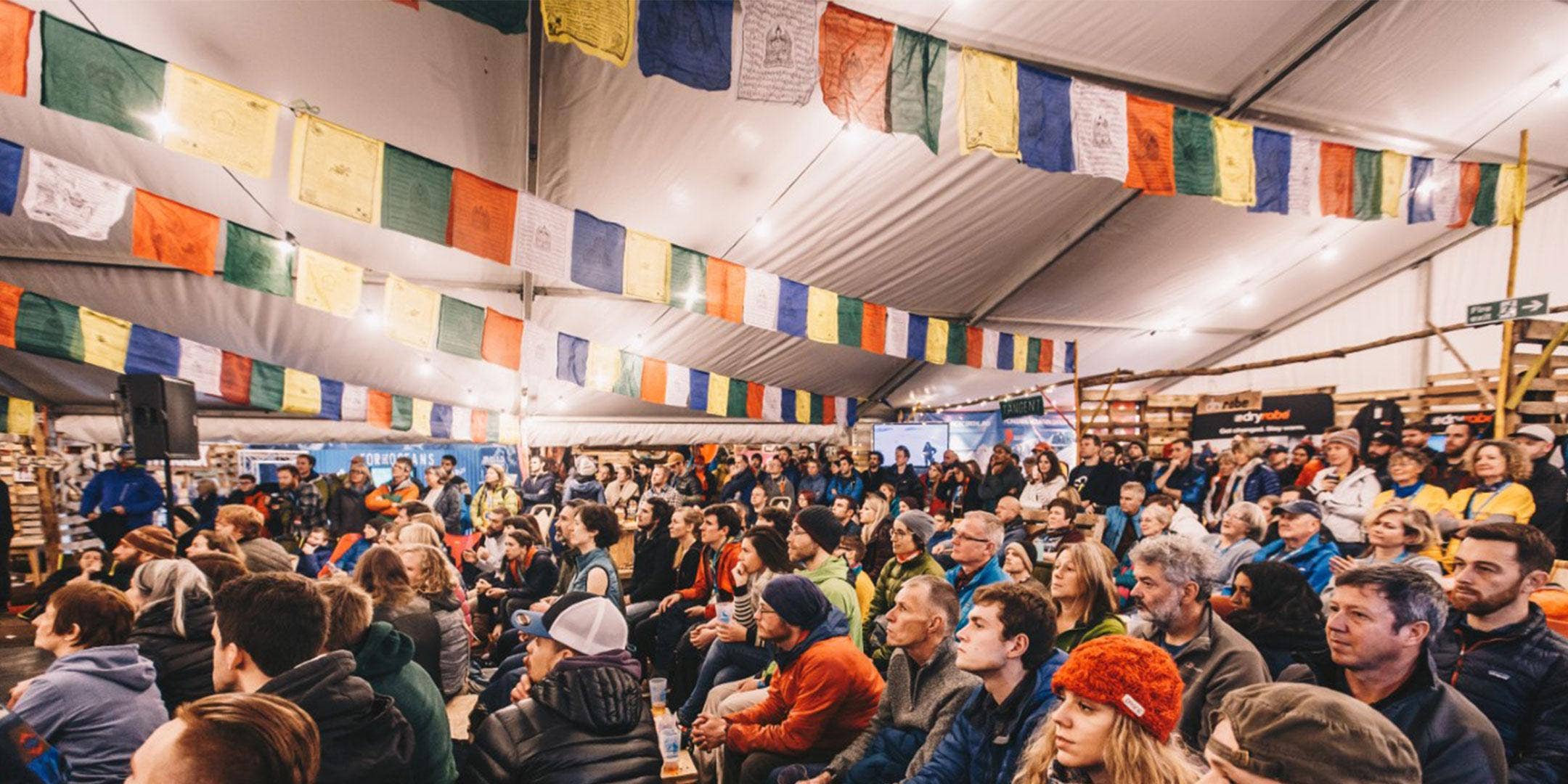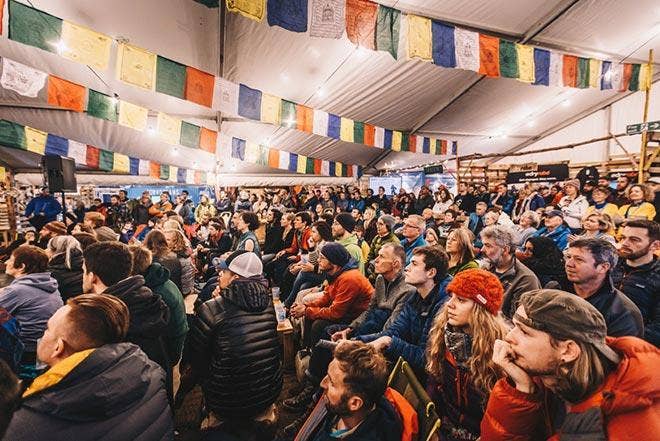 Kendal Mountain Festival | 18 – 21 November 2021
---
The ultimate gathering for outdoor lovers
It's the time of year all UK mountain lovers block off in their diary. Kendal Mountain Festival is back for 2021 in a hybrid format, both in-person and online. KMF is a festival dedicated to sharing awe-inspiring outdoor adventures, so get ready to watch films and talks, listen to music, see art, dances and more.
As long-term partners, we'll be there in person this year too. So, be sure to come say hi in the village.
---
Are You A Filmmaker Who's Passionate About Mountains?
We've partnered up with Kendal Mountain Festival to launch a £10,000 Film Commissioning Grant to support an adventure filmmaker showcase British Mountain Culture.
Mountaineers from England, Scotland, Wales, and Northern Ireland have pushed the boundaries of what is possible in mountaineering internationally. From the initial Everest expeditions to pioneering equipment advancements, we've a lot to celebrate.
So, if you're a documentary filmmaker or a climber with an exciting project, check out the details below and start your journey to presenting your film at KMF 2022.
---
Our Core Objectives
To encourage filmmaking in the British Mountains

To enable applications from filmmakers who are, as yet, unable to access funds for their ideas

To broaden the number of storytellers who use the British Mountains as a creative and physical resource

To support and grow diversity and inclusion in the outdoors

To inspire people to enjoy and experience the mountainous areas within Britain

To bring new stories to the Kendal Mountain Community, and on to the wider festival circuit to share with new outdoor audiences.
---
Grant Outline
The Commissioning Grant will contribute £10,000 to a winning film pitch, which will be awarded at the 2021 Festival.
Applications will be assessed jointly by Rab, the Kendal Mountain Festival Team and two film industry consultants; Jonathan Hourlgan and Emma Crome.
The grant is for a documentary film of up to 30 minutes to be made in the United Kingdom during the period of November 2021 to September 2022 exploring the theme 'The Mountain People'.
We are looking for brave, creative responses. Stories that will have a lasting impression and inspire individuals and communities to spend time in the British Mountains. We want to discover new angles on adventure.
Each submission must detail a production schedule that would enable a finished film to be submitted to the 2022 Kendal Mountain Festival.
Alongside the £10,000, Kendal Mountain Festival and Rab will support the winning filmmakers with monthly development meetings of the film's progression up until the final cut. We will continue to support the team with festival submission and further acquisition negotiations. Additional funds can be sourced from other partners, but Kendal and Rab® retain the right to overall consultation.
We're accepting applications from filmmakers and production companies based in the UK, only.
All teams must consider the environmental impact of the project. You should use BFI's We Are Albert's Carbon Calculator to assess your decision making.
We ask all applicants to read and consider the guidance that is required by the BFI Diversity Standards when thinking about their own application.
Applications will be taken via a Google Form between the 17th September and 17th October 2021.
The application requires
300 words outlining the proposed story

200 words on the intended audience of the film

200 words on any key challenges you will face

A PDF containing the bios of your production team, a production and location schedule and a completed budget

If it helps, you can download this budget template (you will need to go to 'File' > 'Download' and download the xls file to complete it)
---
Claire Carter, KMF Artistic Director, will run a Zoom Meeting at 6:30pm (BST) on Tuesday 28 September to talk about the theme The Mountain People and answer any questions. Please sign up by emailing: claire.carter@mountainfest.co.uk
Have you seen these?
Ocean to Asgard | Bronwyn Hodgins and Jacob Cook
Last summer Bronwyn Hodgins, Jacob Cook, Thor Stewart and Zack Goldberg-Poch set out on a six week multi-sport expedition to Baffin Island in northern Canada. The team were extremely successful, putting up big first ascents on some of the world's most iconic wilderness big walls.
---
Over the Edge | Women's Trad Fest
The story behind the women who bring to life the UK's sell-out climbing festival that celebrates three core values: Mental Wellbeing, Accessibility, and Sustainability.
Project 282 | Live Q&A with Emily Scott
Emily spent just under four months climbing all of Scotland's Munros. Unsupported and self-propelled. In one go. An epic adventure that had plenty of ups and downs. Catch this recording of the live premiere and Q&A with Emily.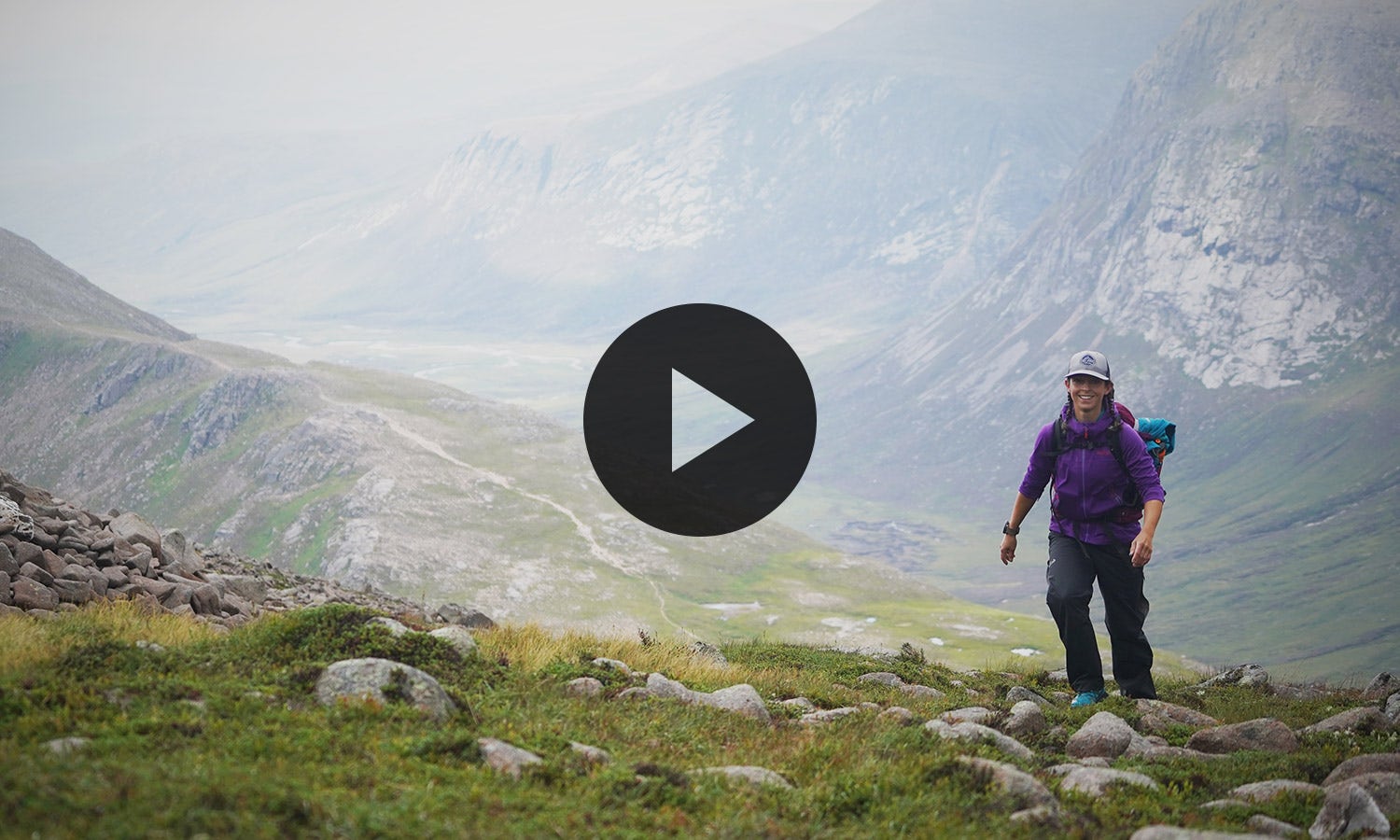 ---
Don't forget to book your tickets to Kendal Mountain Festival