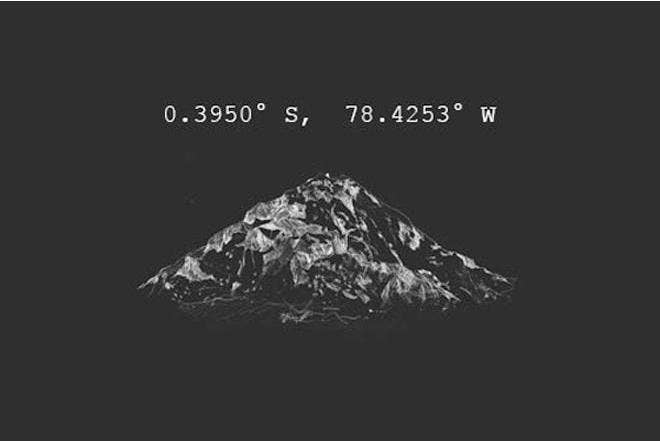 At 5,263m Illiniza Sur is Ecuador's 6th highest mountain, and is considered one of the country's more technically challenging peaks. Often overlooked in exchange for more popular volcanoes such as Chimborazo (Ecuador's highest peak at 6,310m) and Cayambe (5,790m). Illiniza is a beautiful, steep peak that offers both great technical ice/snow climbing and stunning views. Route conditions on it can vary significantly, from stable, firm snow to technical alpine ice.
---
I warmed up during the Christmas vacation with dry-tooling and the classic icefall of Chatel in Maurienne valley. I finished by climbing 2 other classic lines in the valley with the Grassi Corridor above Bessans (800m, TD) and the Classic in Orelle (400m, 5).
Winter is here and I have totally forgotten my first goal of rock climbing. I'm obsessed by temperatures and the cold, looking at the forecast to find frozen water to climb on! I have a free week and Thomas is available and motivated, so I drive back to Maurienne. Warm-up on Gouter des Généraux a short 150m, grade 6. First time for both of us.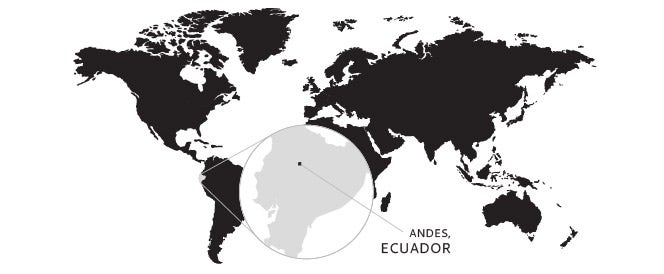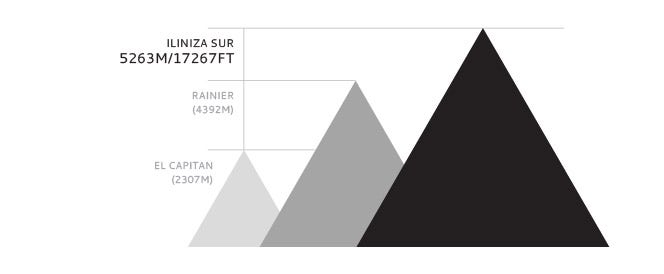 Most who travel to Illiniza Sur will fly into Quito and utilize public transit, a rental car or local operator to commute South on the Panamerican Highway to the town of El Chaupi. From El Chaupi, a 4x4 vehicle is recommended for entering the ecological reserve and gaining the trailhead.
There is an official gated entrance on the primary road out of El Chaupi which leads to the trailhead. It is mandatory that each party stop and check in with local rangers. Passports must be presented and your intention stated. While an official law has not been published, it is known that currently (since 2016), anyone who travels on glaciated terrain in Ecuador must be accompanied by a mountain guide credentialed by the Ecuadorian Mountain Guides Association. Regardless of what logistical support, if any, is used to access this peak, each climbing party will need to associate with a locally credentialed mountain guide to remain in good standing with local authorities.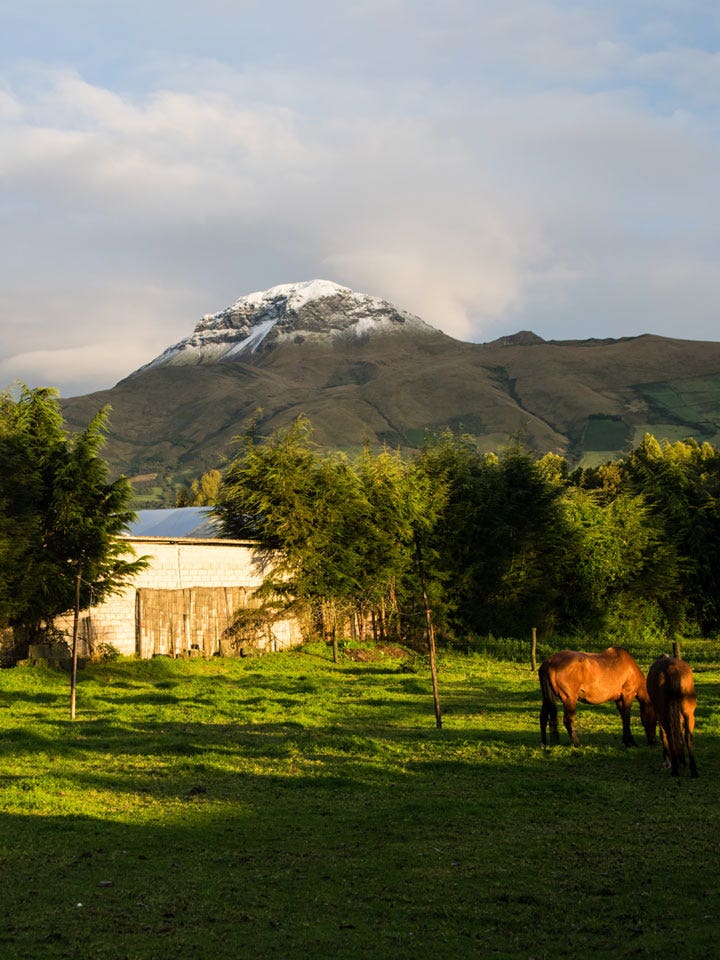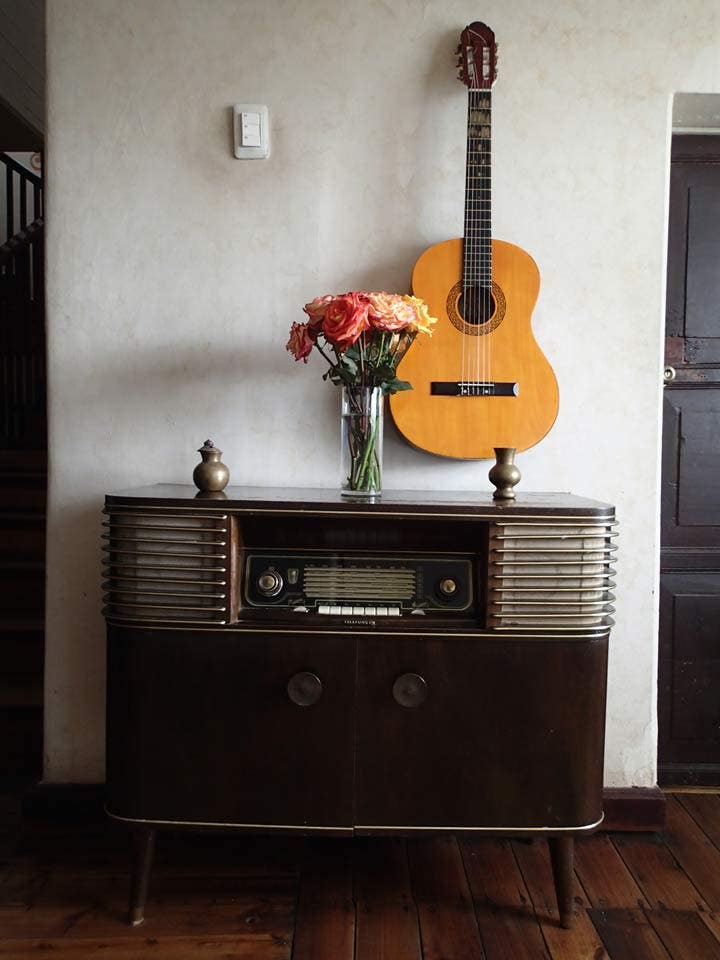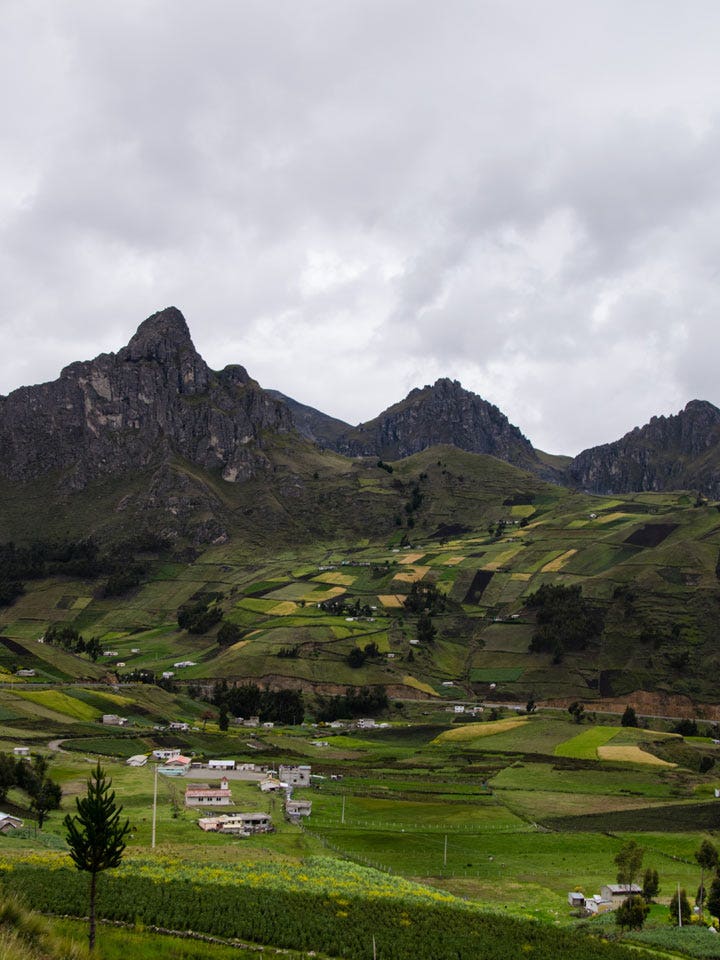 Guide services, like Mountain Education & Development, will arrange in-country logistics including ground transportation, accommodations and ecological reserve entrance requirements.
Once at the trailhead (3,900m), a single trekking route leads to a mountain hut (Ilinizas Refuge at 4,700m) situated near the saddle between Iliniza Sur and Illiniza Norte. This trek generally takes between 3-4 hours. Climbers can elect to stay at this hut, camp in surrounding terrain or continue on to ascend the peak in a single push. It is important to note that a fee is required to stay at this hut and should be arranged with current management ahead of time.
From the hut, a climbers' trail continues South-West through an alpine moraine with more vertical gain. Navigation can be tricky in this section. Trail markers in the form of rock cairns do exist but are inconsistent and not dependable. This climbers' trail eventually dead ends at a 30 meter rock band known as 'The Terrace'. In years past, this is where you would first reach the foot of the glacier but glacial recession has now left the unprotectable, loose rock band in its wake. A lead climber will typically climb this pitch, establish an anchor and belay up additional team members.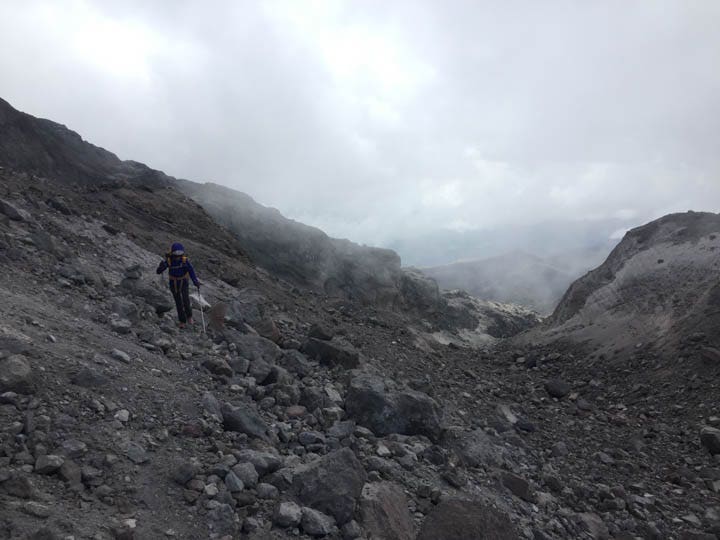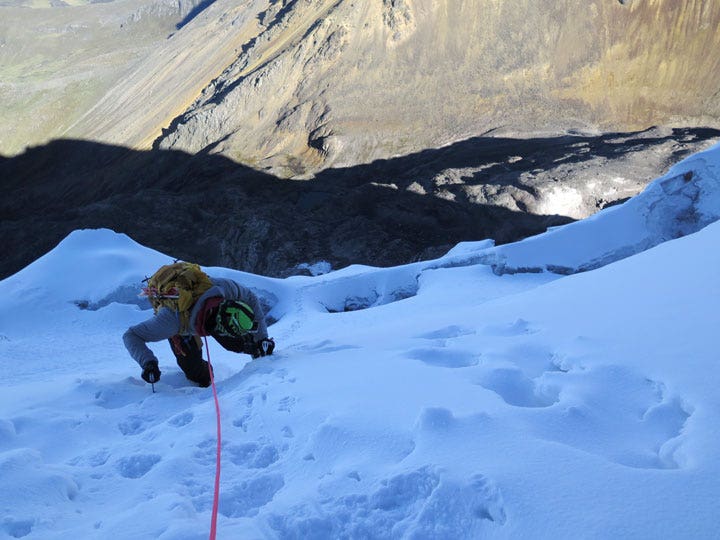 Two to three routes have been established above the Terrace. Today only one is commonly climbed to the summit. This route, known as the Normal Route, involves steep snow/glacier climbing directly above the Terrace. Some crevasses do exist in this portion of the route and more advanced alpine climbing techniques can be required. After approximately 500m of climbing, a final glacial bench is reached. From here, climbers will trend to the left and climb poor rock before a final 100m of alpine ice and snow takes them to the summit.
The summit is one of the mountain's greatest features. Comfortably large, on a clear day it offers a 360 degree view of surrounding peaks along the Ecuadorian volcano avenue.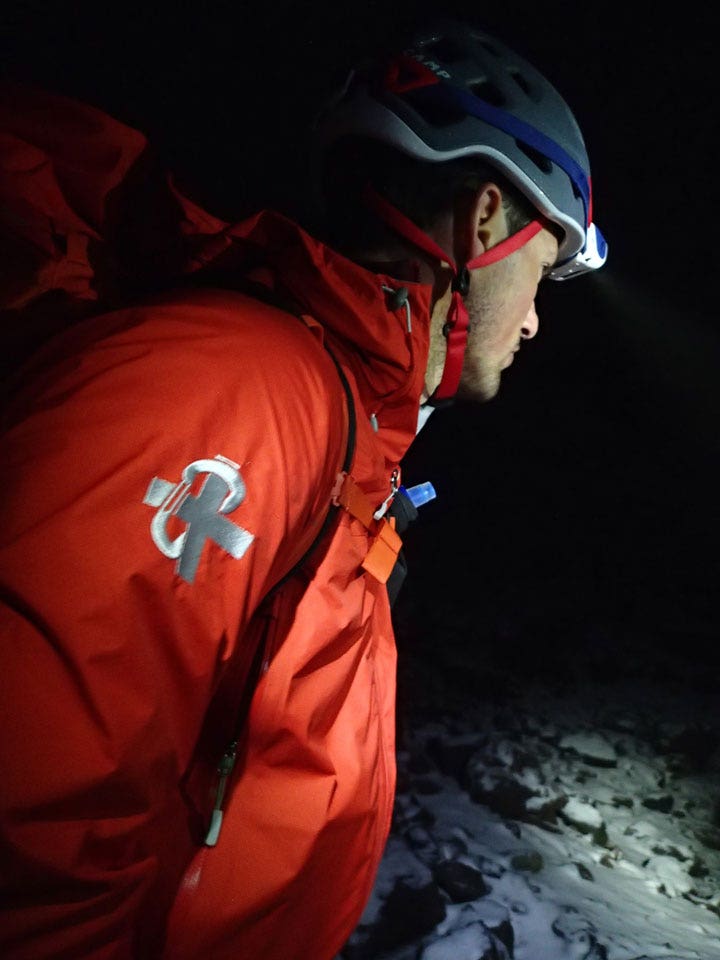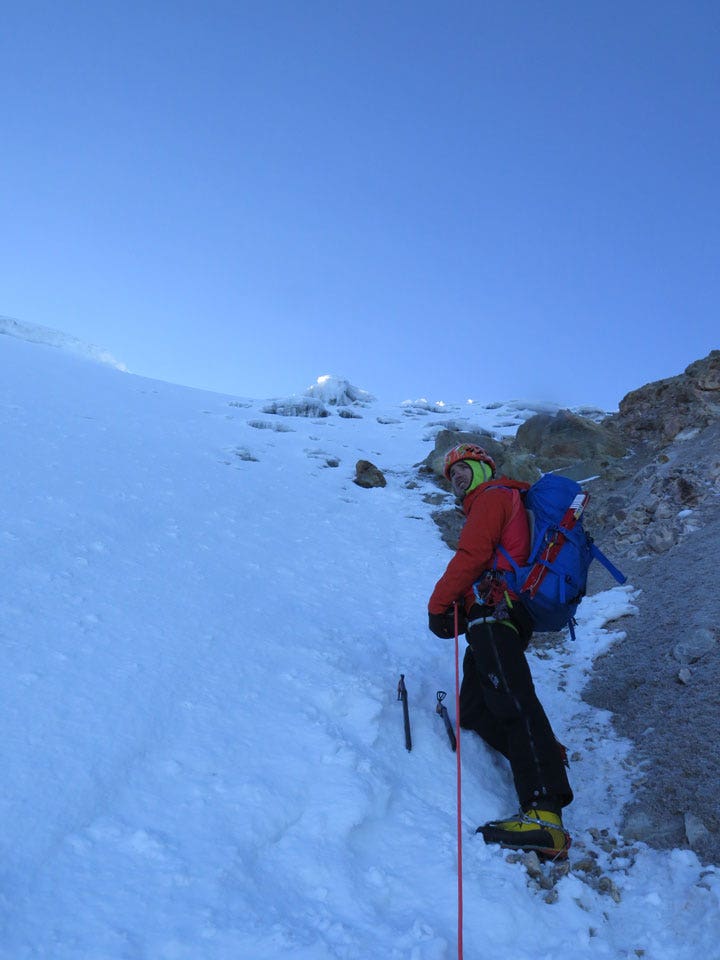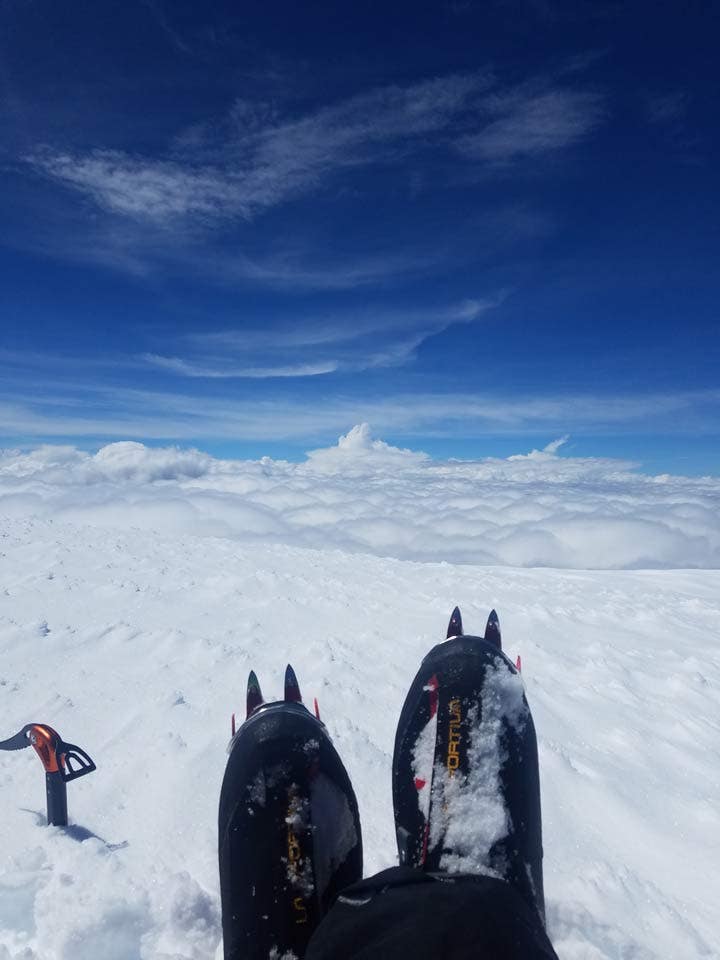 When to Go
Ecuador has two preferred climbing periods throughout the year; mid-May to mid-August and mid-November to mid-Feburary. Months in between are considered the rainy seasons and yield lots of snow at the higher elevations making avalanche danger of higher concern and climbing conditions much more challenging.
Training & Skills
Many factors contribute to whether or not a climber is successful on this peak. Physical conditioning is among them, as is adequate alpine climbing experience and technique. It is recommended that interested climbers first determine by which method they intend to approach this peak. Will they carry bivy gear and overnight higher on the mountain? Will they travel fast and light from the car and make an attempt in a single push? This peak allows both, although each requires its own approach and preparation ahead of time.
Iliniza Sur is considered a high altitude peak. Its summit is higher than any in the lower 48 states of the United States of America and all but one in Europe (Mt Elbrus 5,642m). Interested climbers will want to gain experience at altitudes beyond their regular capacity and, when possible, increase their cardiovascular training in this simulated terrain.
Technical alpine climbing skills are necessary to make the summit. This includes prior experience traveling on glaciers and ascending vertical ice and snow. An ability to understand snow conditions and appropriately mitigate avalanche hazard is also strongly recommended.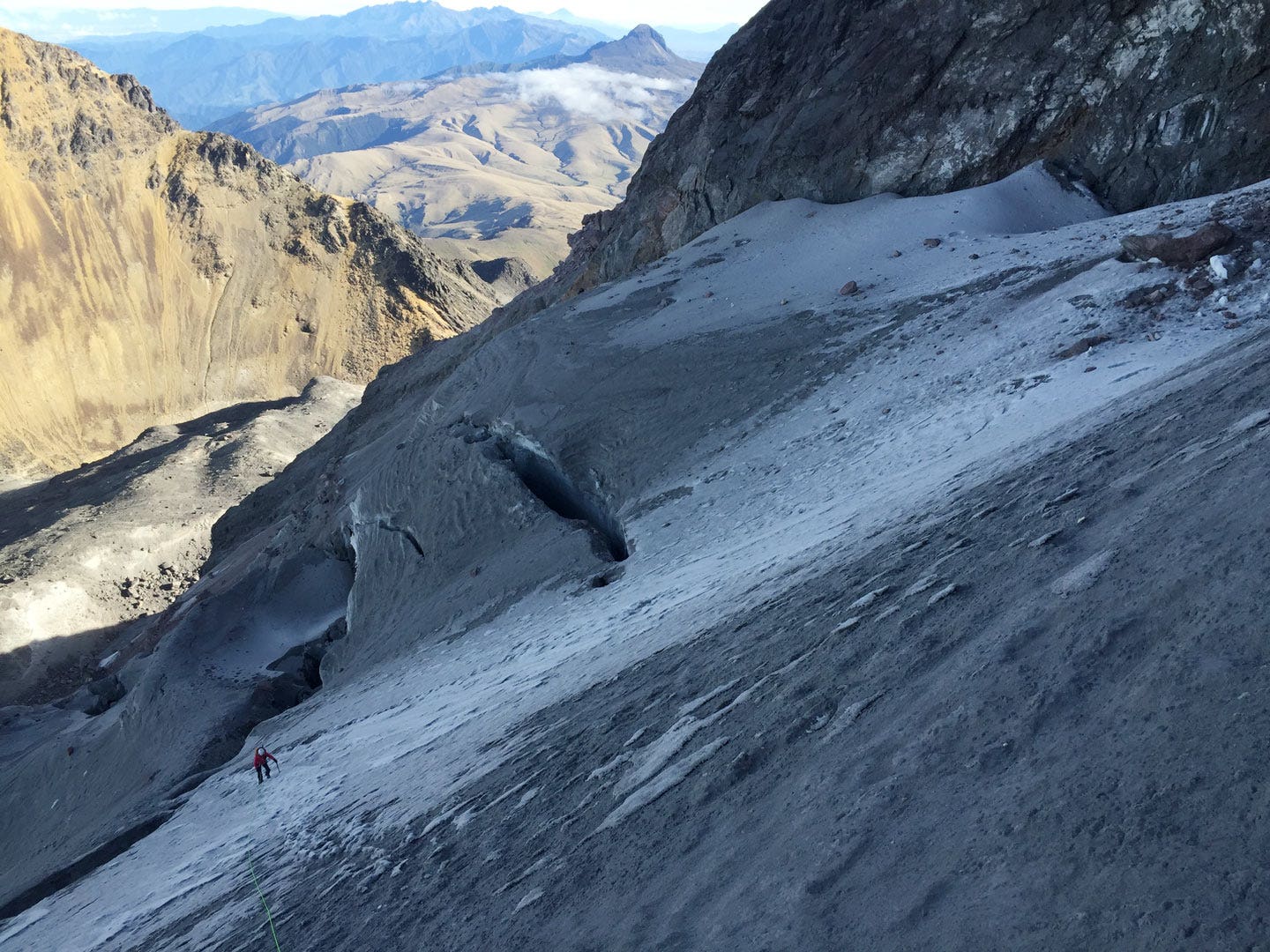 Gear & Equipment
Illiniza Sur lies close to the equator, which means that the area can receive quite a bit of precipitation throughout the year. It is not uncommon (even during the dry seasons) to encounter snowfall and rain high up on the mountain and throughout the approach. The high elevation combined with the technical requirements of this route should not be underestimated. Mountaineering double boots, a shell jacket and shell pants, insulating layers that will still keep you warm when wet, and a standard alpine climbing clothing system are all necessary.
Mountaineering hardware and equipment, including two technical alpine climbing tools, steel horizontal or vertical front point crampons, ice screws, pickets, and ropes are all also required for this climb.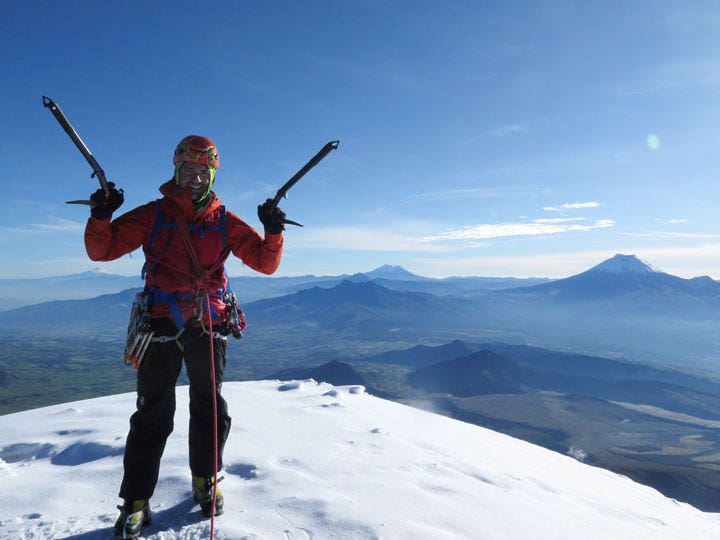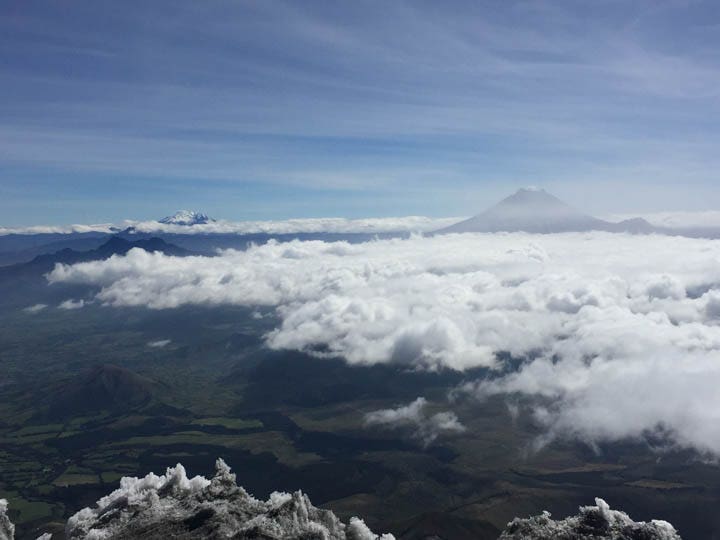 Final Thoughts
This peak, compared to many other options in Ecuador, is often overlooked and/or underestimated but the rewards it offers are more than just the summit view. It is an excellent alpine climbing challenge in many regards and can provide a very memorable experience irregardless of whether or not you reach the summit.
Many thanks to Nate and the team for this months Summit Special.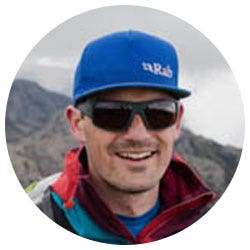 Words and photography by | Nate Smith
Nate works as a climbing guide and director of operations for Mountain Education & Development. Nate is an avid ice, rock and alpine climber with a strong preference for big endurance objectives that involve a healthy dose of adventure and "character building". Nate is based in Salt Lake City, Utah, but currently spends approximately half of each year working and guiding around North and South America.