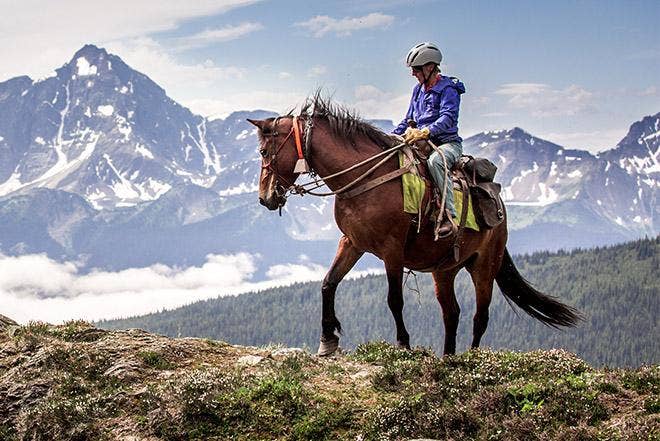 "How do we put the skis on Pal?" I wonder aloud as I look over the muscular dun colored gelding who will be our packhorse. Pal huffs quietly and gives me a patient look that says, "Take as long as you want, I'm in no rush to get up that mountain."
---
Eventually Ryan and I settle on strapping a set of skis and poles running lengthwise along the top of the pack boxes that are filled with the rest of our gear. We cover the whole thing with a tarp and cinch it down with the time-tested diamond hitch used by horse packers for centuries. With the noonday sky dark with threatening rain clouds, we stuff our lightweight rain gear into our saddlebags on our riding horses – Donny a dark bay gelding for me, and Nora a light bay mare for Ryan.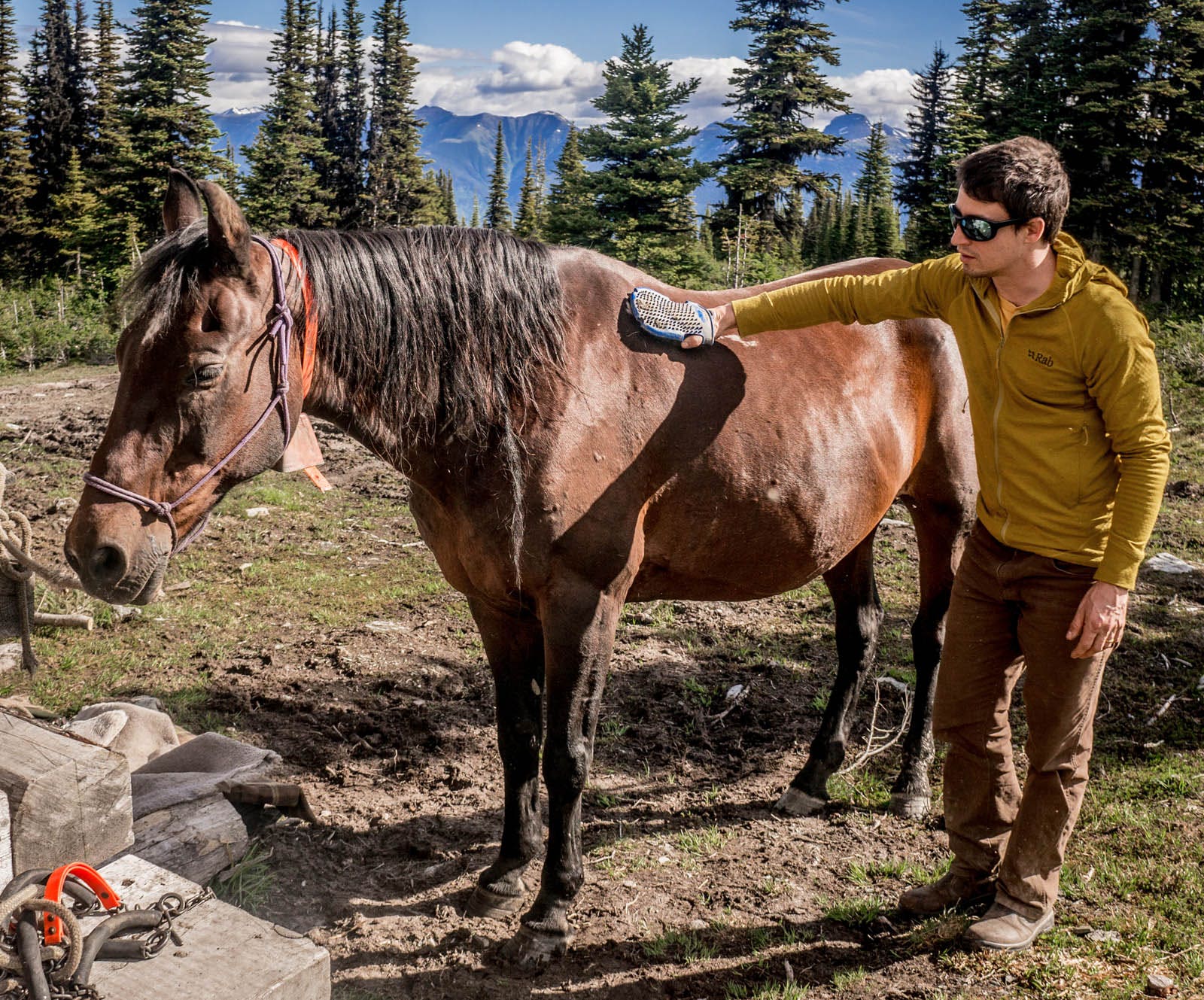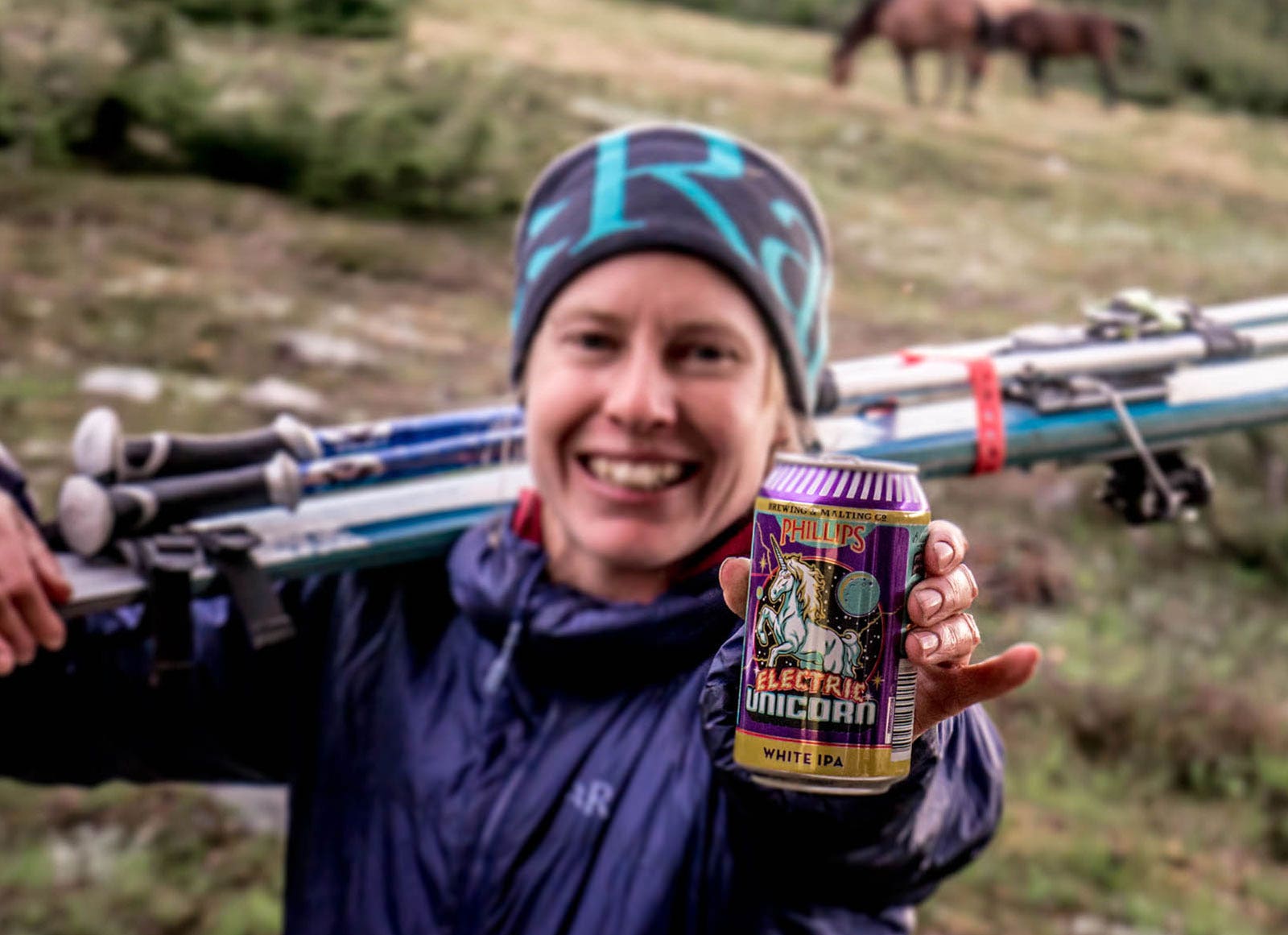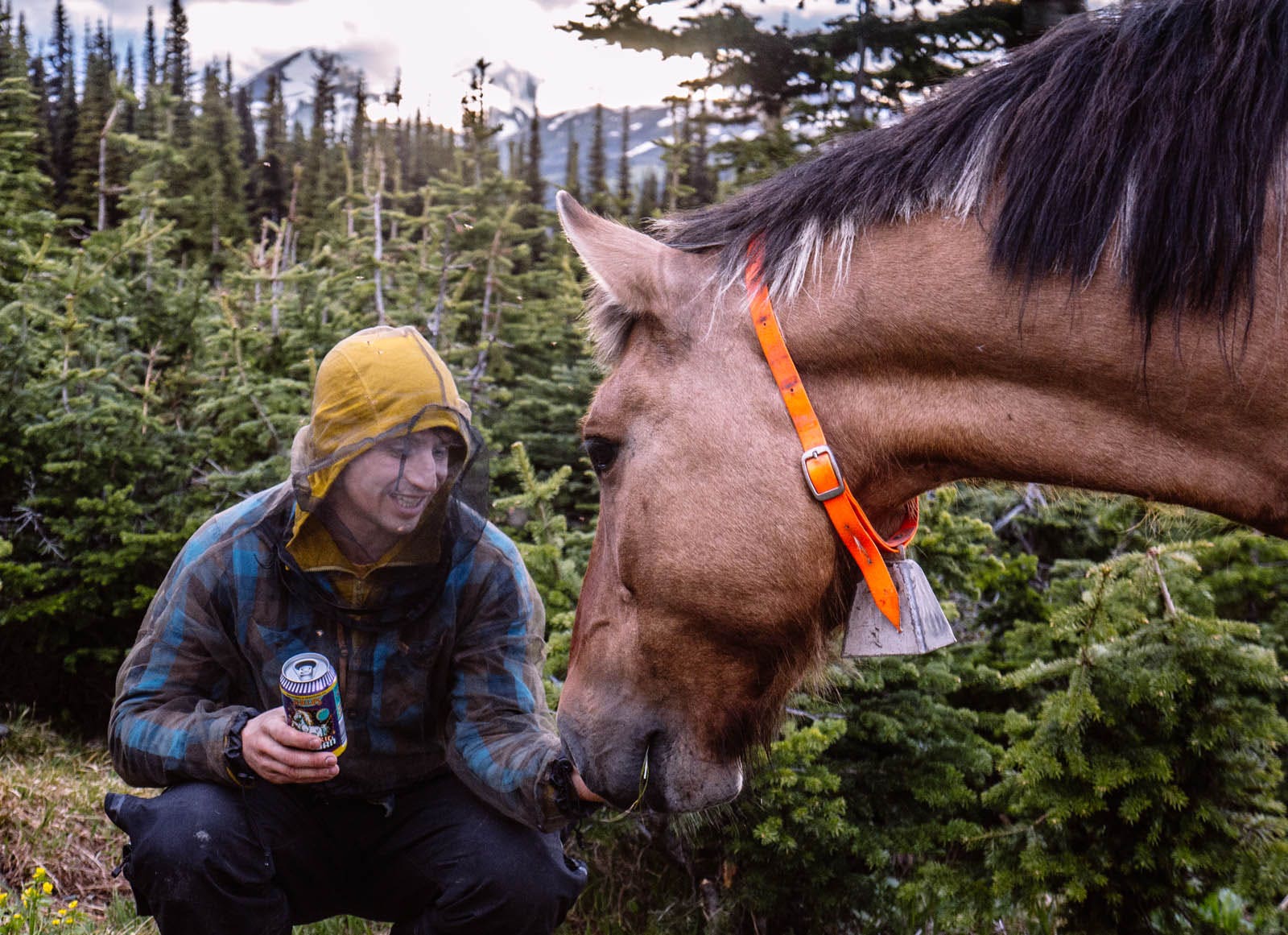 With a tingle of nervousness in my chest I mount up, take a hold of Pal's lead rope and we set off up Lucille Mountain. We will need to gain 1170m over 10km to reach tree line and our intended basecamp. I don't know anyone else that's ever done this before - borrowed some horses for some "horse-accessed ski touring". We're putting a modern twist on an ago old method of travelling through the backcountry.
A few hours in things start to unravel. We take a wrong turn, forcing us to backtrack, adding an hour to our day. It starts to rain. Then to downpour. Donny, trusty old boy that he is climbs on like a champ. Pal on the other hand plants his feet and jerks the lead rope out of my hands. He's been the perfect packhorse until up till now, but he jerks to a stubborn halt again and again until we decide to stop. We give all the horses a good break then repack Nora as our new packhorse while Ryan rides Pal. Reaching camp just before sunset we are treated to a gorgeous evening sky over the Rocky and Cariboo mountain ranges of British Columbia. The horses are hobbled and released to graze happily into a nearby pasture their bells tinkling with each step.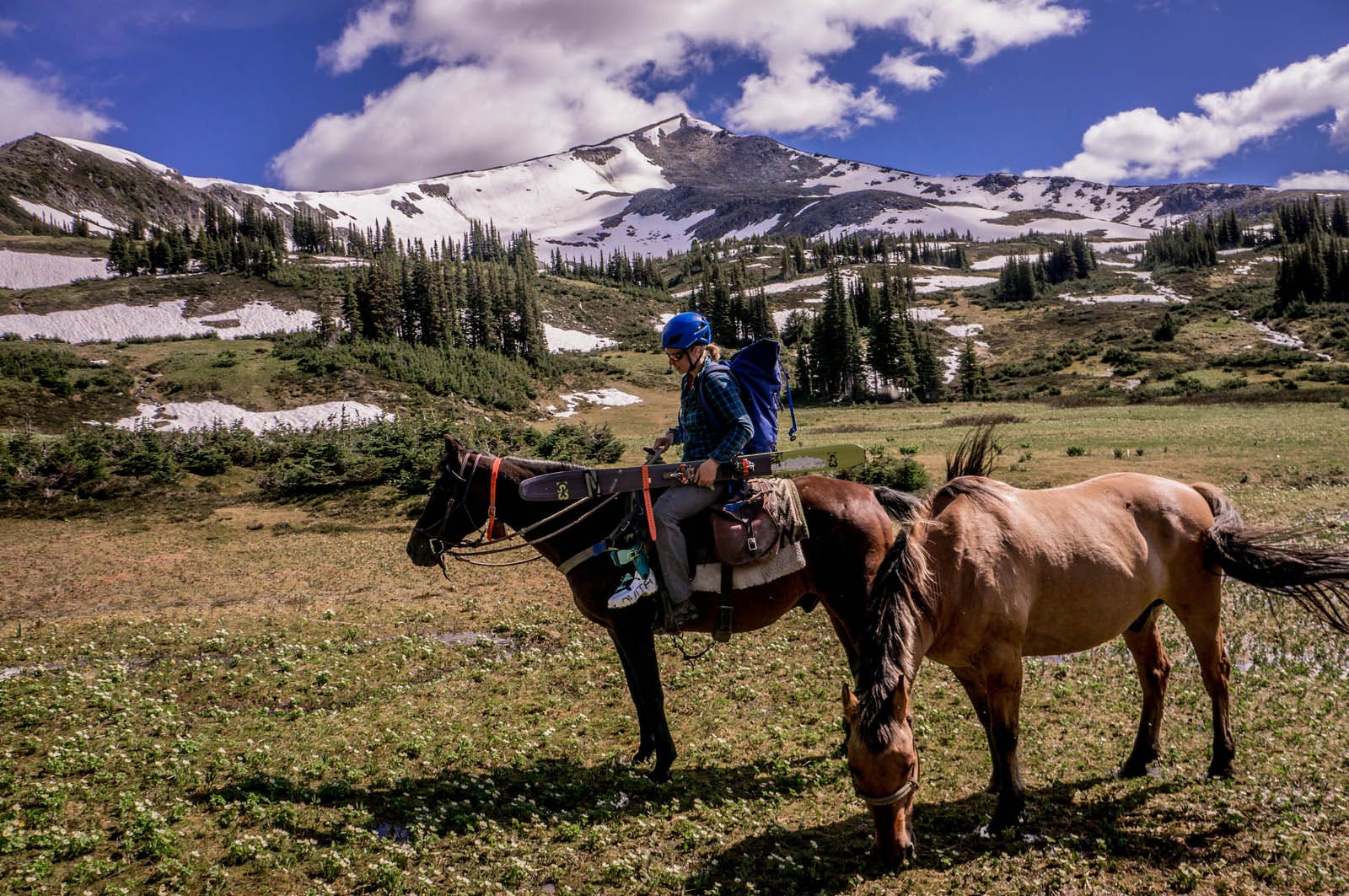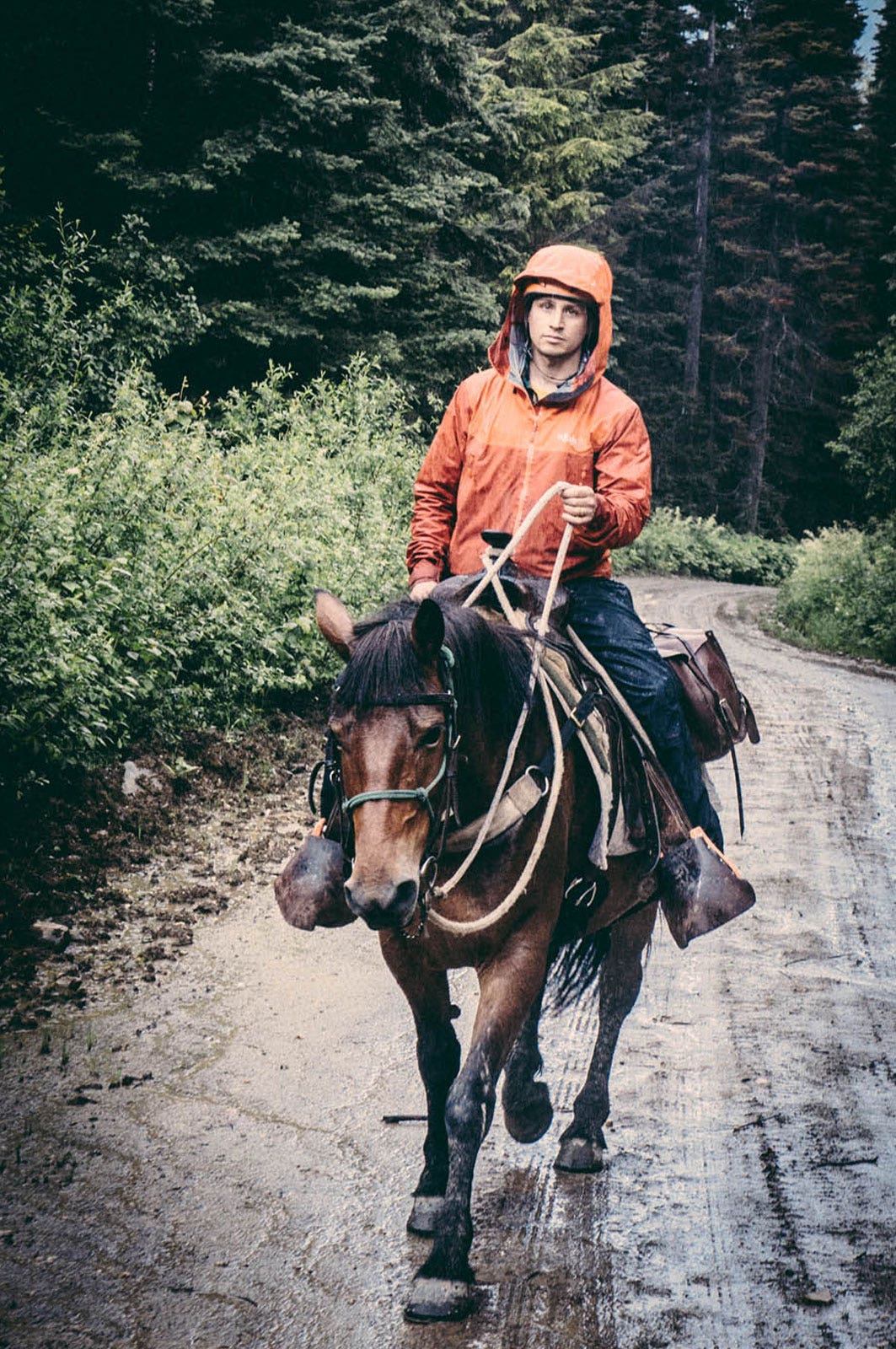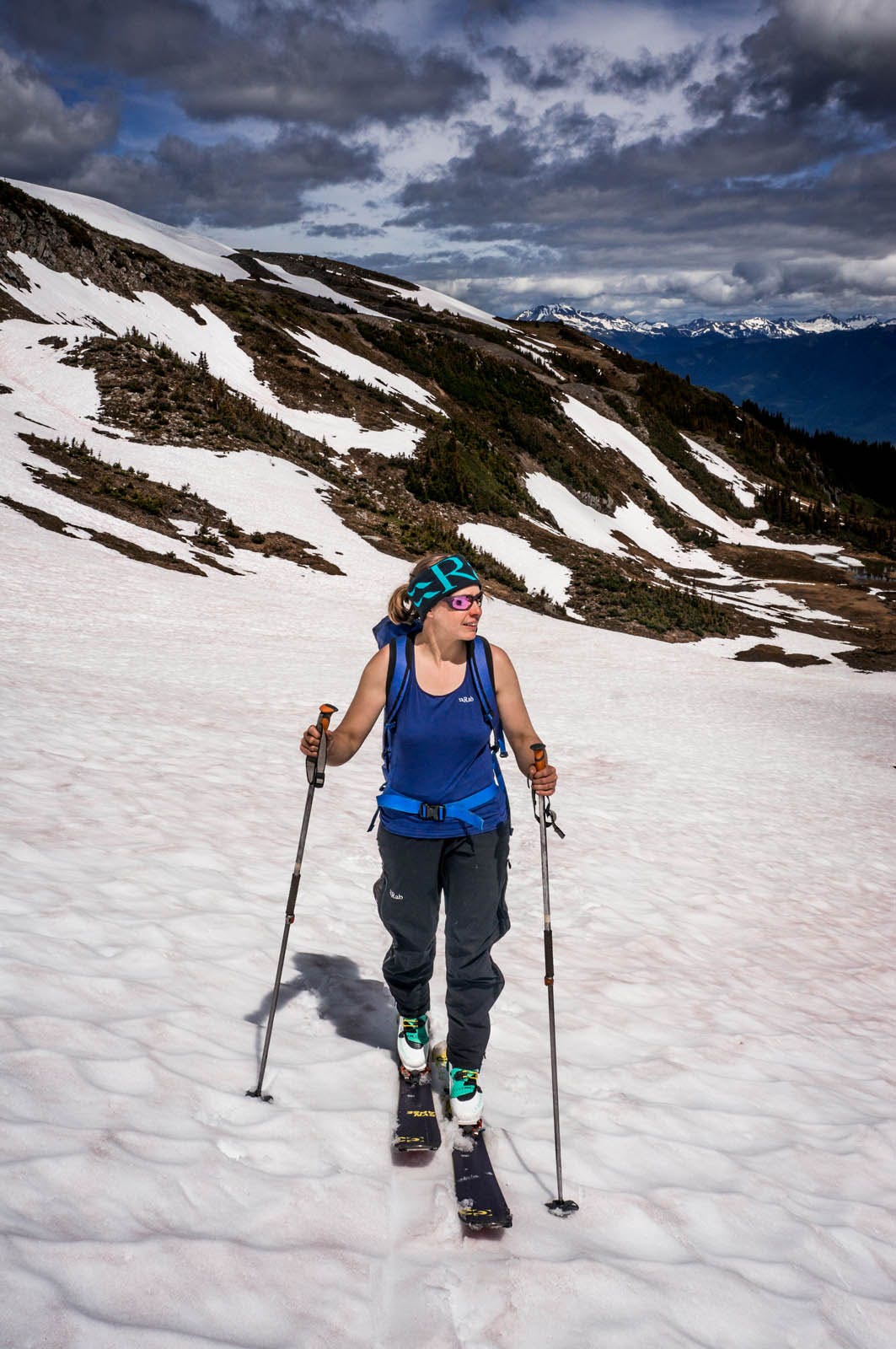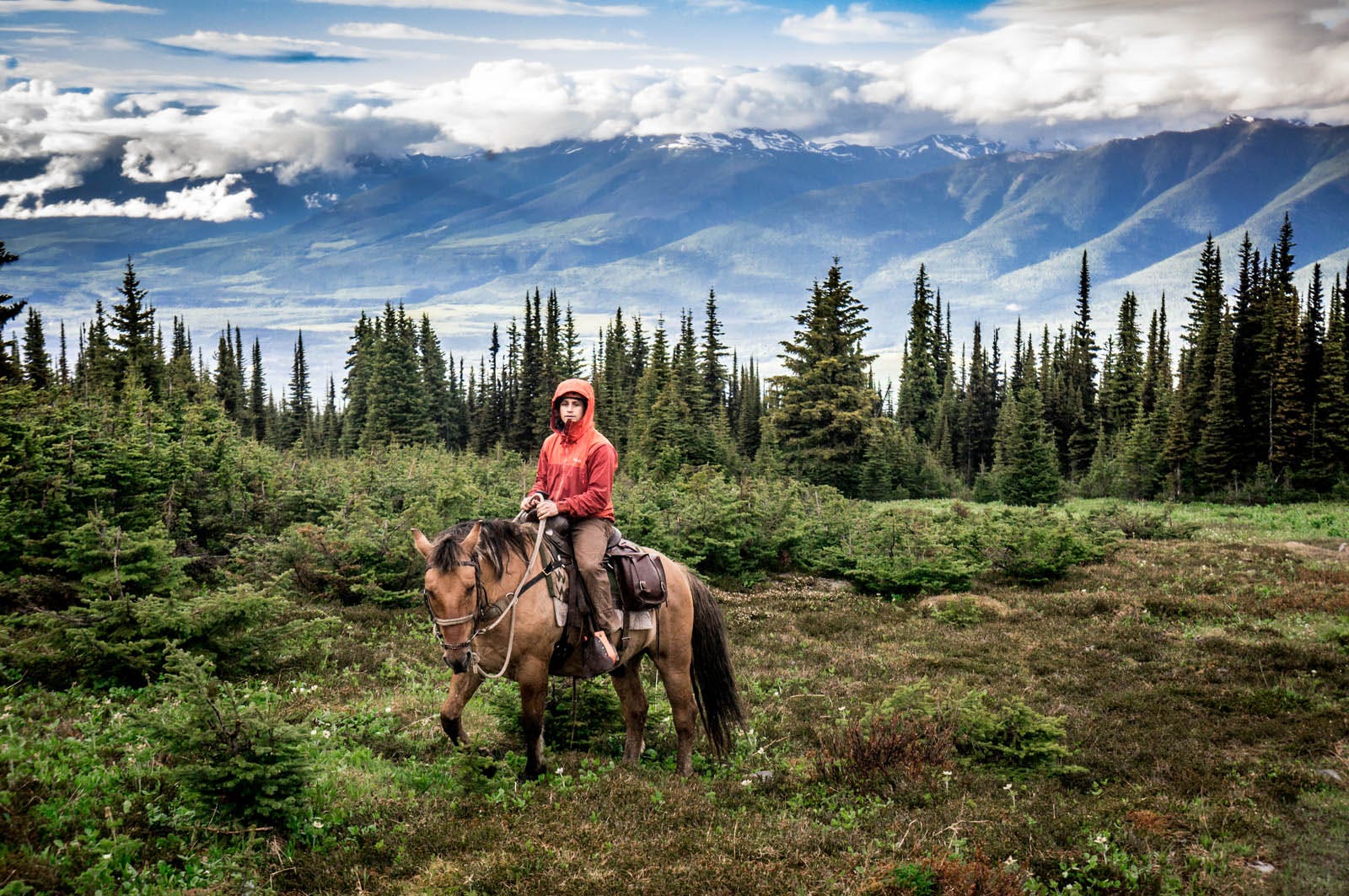 Pal gets a whole day off, cantering around us with a mouth full of grass like a young colt the next day, teasing Donny and Nora who we ride with ski boots draped around their necks and skis balanced across their saddles. Donny moves gracefully through the sparse forest, wading through small creeks and then up hills sprinkled with wildflowers.
It's a short ride to a beautiful mountain bowl dotted with small lakes and perfect meadows for the horses. We leave them grazing in the sun and from there it's only a 15min hike to reach the snowline.
We ski tour up perfect granular corn snow for 400 vertical meters, boot packing the last steep section. The three horses are tiny peaceful dots far below, as we stand on the 2400m Mt.Lucille summit, surrounded by rocky peaks and numerous possible ski lines even though it's mid-July. "We are going to have to make this new sport a regular thing" Ryan says grinning, as we bask in the hot sun and prepare for a beautiful 900m ski descent.