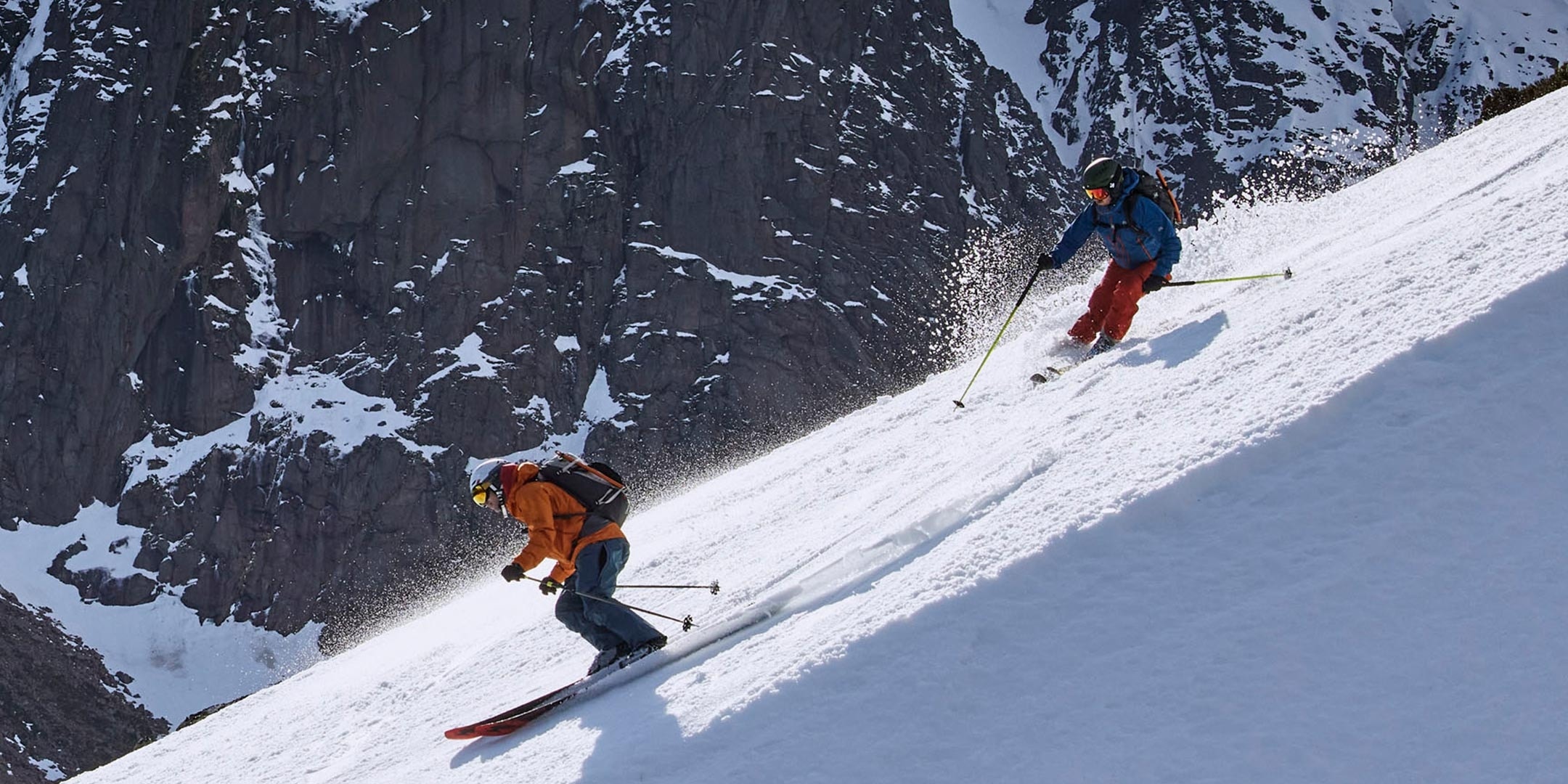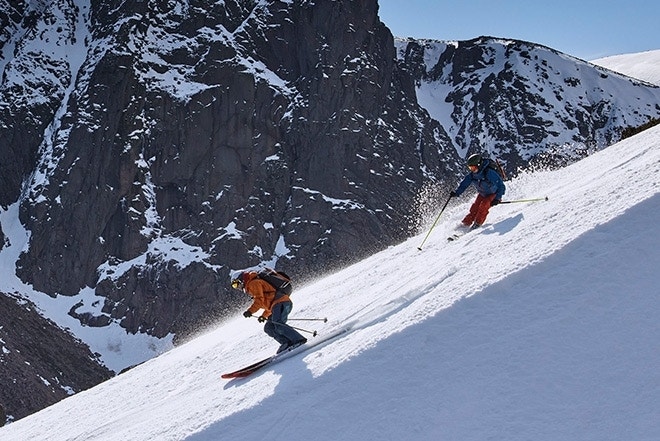 Glenmore Lodge is Sport Scotland's National Outdoor Training Centre. Based 10 minutes from Aviemore in the heart of the Cairngorms National Park, we aim to offer world class training in outdoor adventure sports and to encourage more people to enjoy the outdoors safely and responsibly.
Since June 2021, Rab and Lowe Alpine have been equipping our Guides, Instructors, and staff with technical clothing and packs to keep them safe and protected in the challenging and unpredictable conditions of the Scottish Highlands. Beyond supporting the development of Rab and Lowe Alpine gear through providing feedback on its performance in Scotland's harshest conditions, the partnership reflects a joint commitment to promoting safe and sustainable access of our natural places, for an inclusive outdoor community.
Glenmore Lodge was founded in 1948 'to assist an individual to discover their own physical, mental, and spiritual potential in the outdoors'.
This started a history which has seen thousands of students of all ages and backgrounds begin their outdoor adventures, develop their skills and confidence, or turn their passion into a career.
In the post-WWII era, society was on the cusp of massive change and educational philosophies were being evaluated amidst concerns of over-urbanisation. With the creation of Glenmore Lodge, the aim was to provide people the opportunity to learn new skills for moving safely in, living in, understanding, and appreciating a completely different environment than that in which they lived.
The early days of Glenmore Lodge offered what were referred to as Holiday Training Courses until the 1970s, in downhill skiing, ski touring, ski mountaineering, Nordic skiing, snow & ice climbing, winter mountaineering, hillwalking, canoeing, field studies, and rock climbing.
Throughout its history Glenmore Lodge has led and supported the development of outdoor sports and education. Every decade brought its own change to Glenmore Lodge, and over the years a shift in the Centre's role took place, increasingly focussing on training and qualifying those passionate about the outdoors to lead others safely and competently in the outdoors. In the 1960s the Lodge played a key role in the development of the Mountain Leader training and qualification. The Cairngorm Plateau disaster in November 1971, when five Edinburgh teenagers and an assistant leader perished in winter conditions while on a school expedition, further galvanised the need for good governance and qualifications within outdoor education.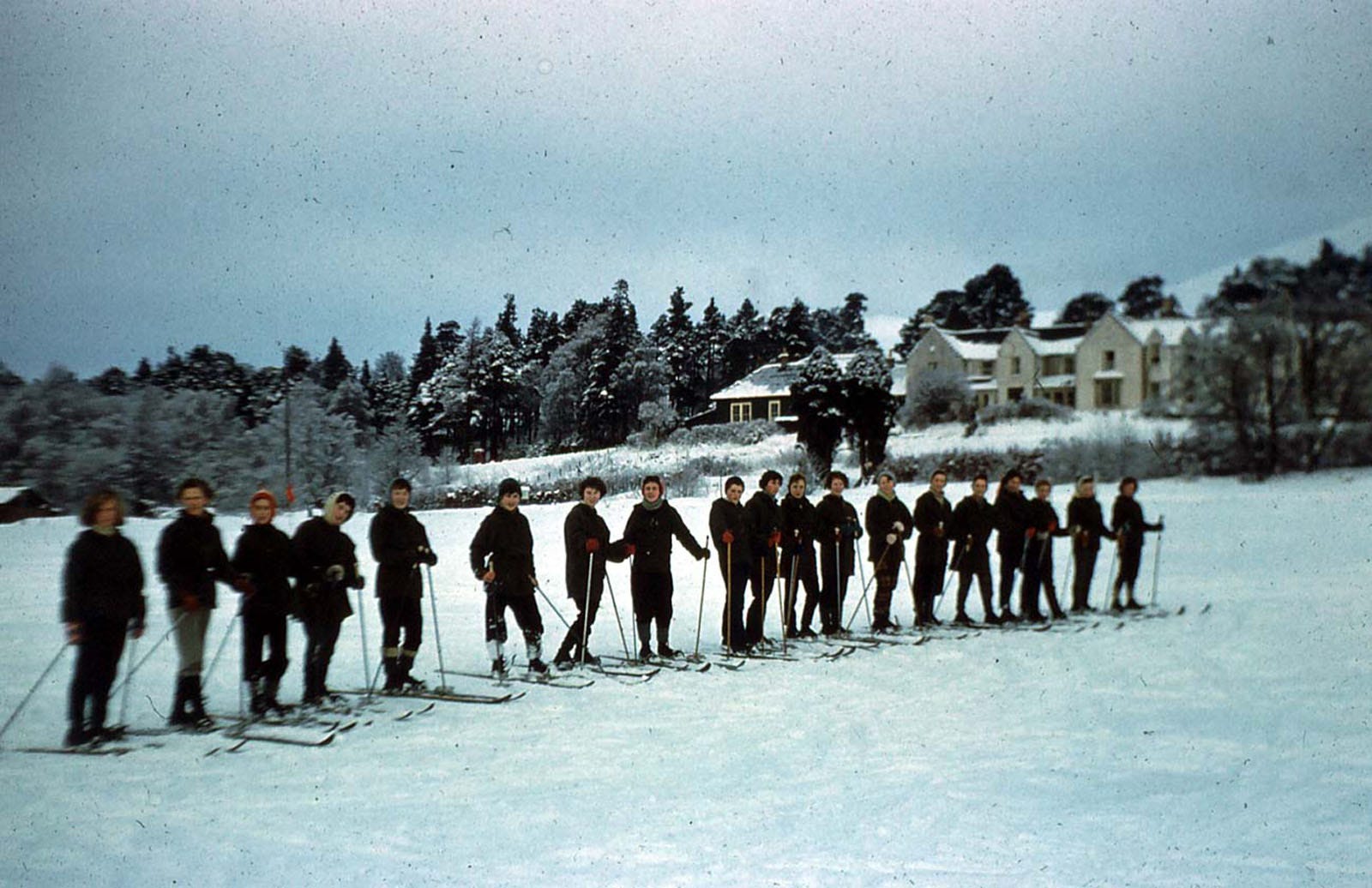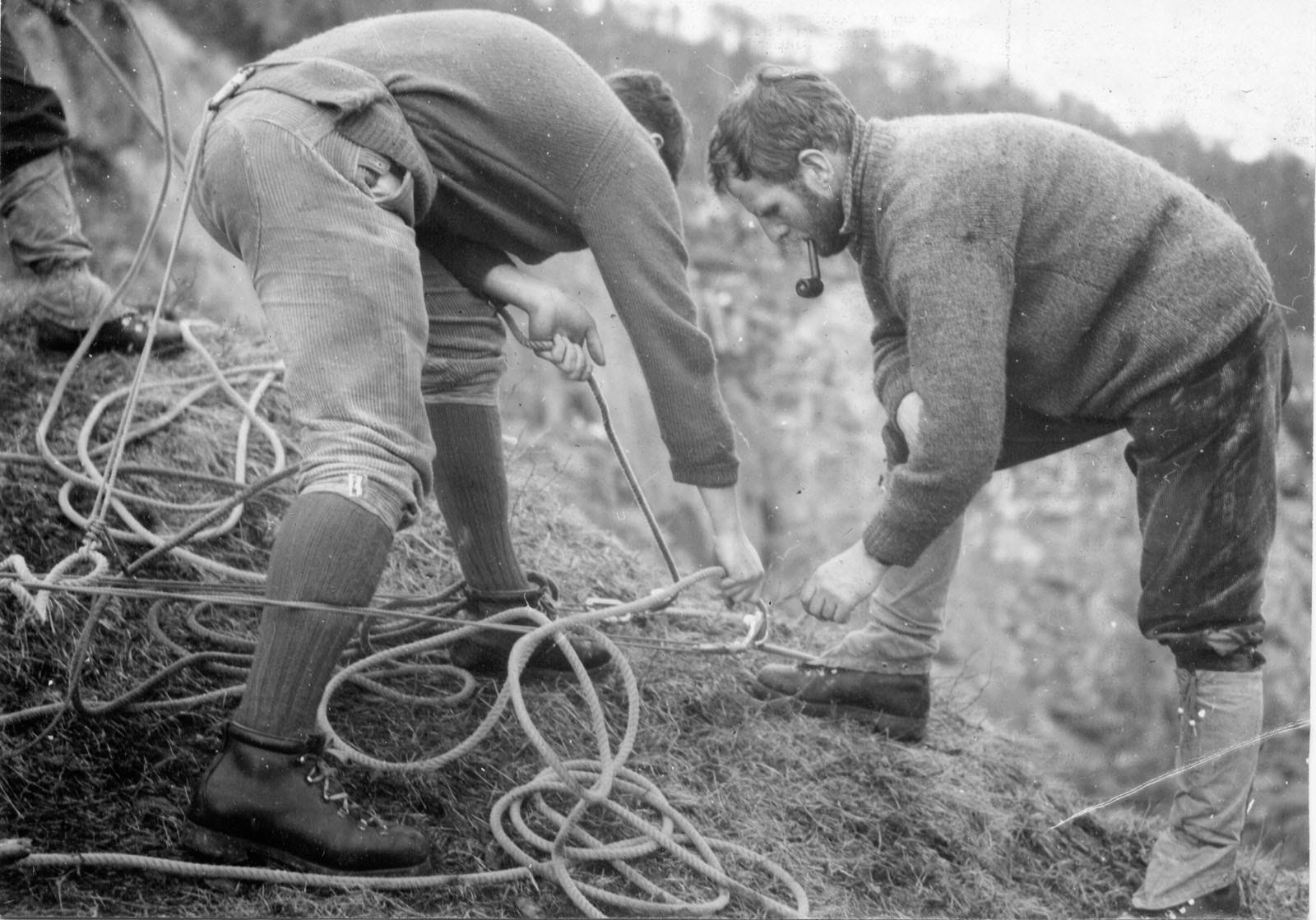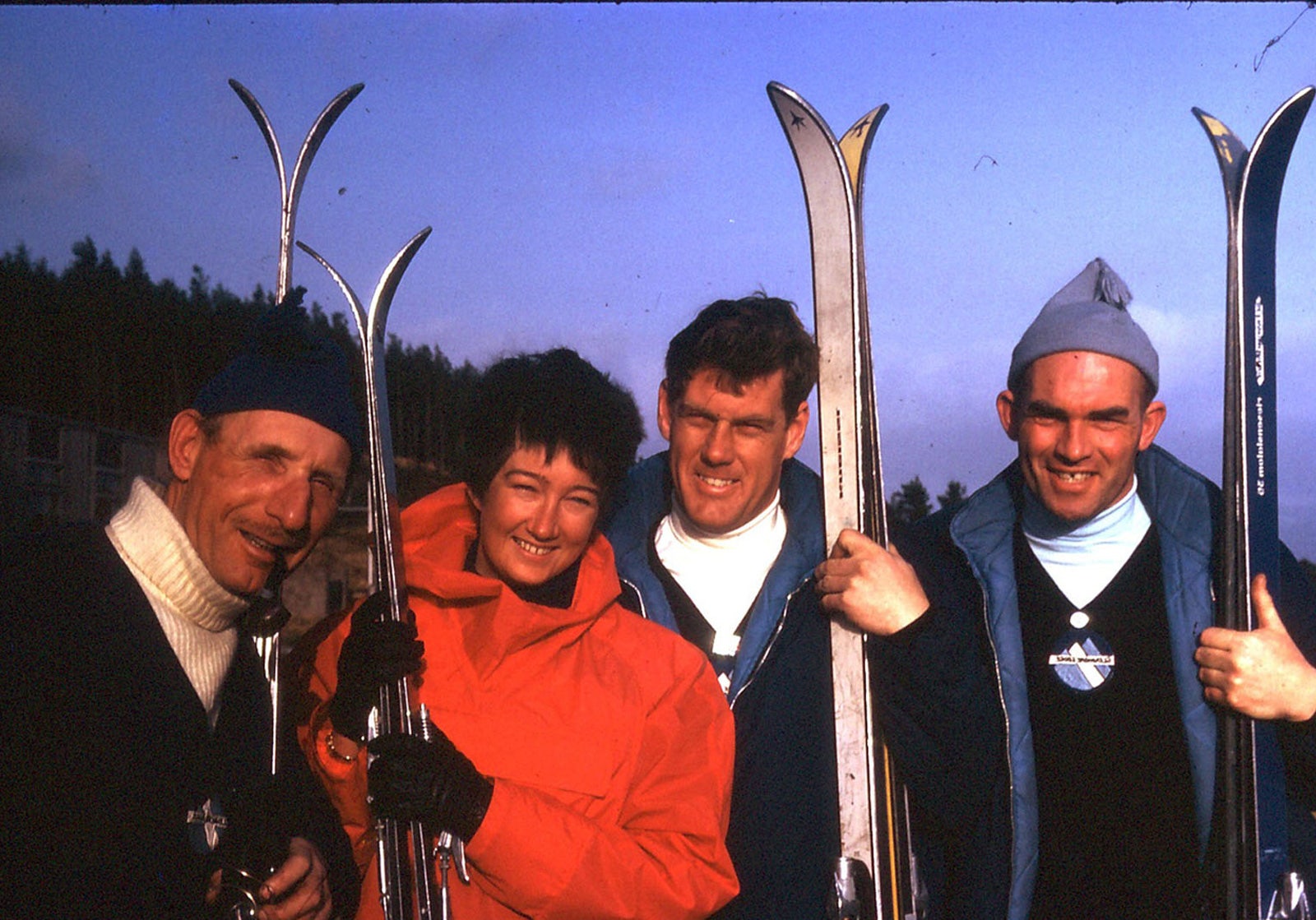 Glenmore Lodge delivers a wide array of skills training courses and experiences in the outdoors. From Ben Nevis ice climbing, scrambling in the Cuillins, ski touring and mountaineering in the Cairngorms, to kayaking Scotland's best white water or stunning coastline, bikepacking through some of the UK's last remaining areas of wilderness, and more. Whether someone is discovering a new way to experience the outdoors for the first time, or realising their most ambitious aspirations, Glenmore Lodge provides people with the skills and inspiration to adventure in whatever way they choose.
Our surroundings provide us with the best natural playgrounds and classrooms we could ask for. Views of the Northern Coires make our dining room the best place to plan a day out on the hill from, and with only a short drive up the ski road to Cairngorm, you can be setting off on an adventure in no time at all. Our onsite facilities support our training delivery and are a useful resource for the local outdoor community as well as those who visit us from further afield. These include a climbing wall, dry ski slope, two outdoor stone climbing towers, an avalanche transceiver park, a roller ski track and shooting range, indoor rolling pool, and a fully equipped bike workshop.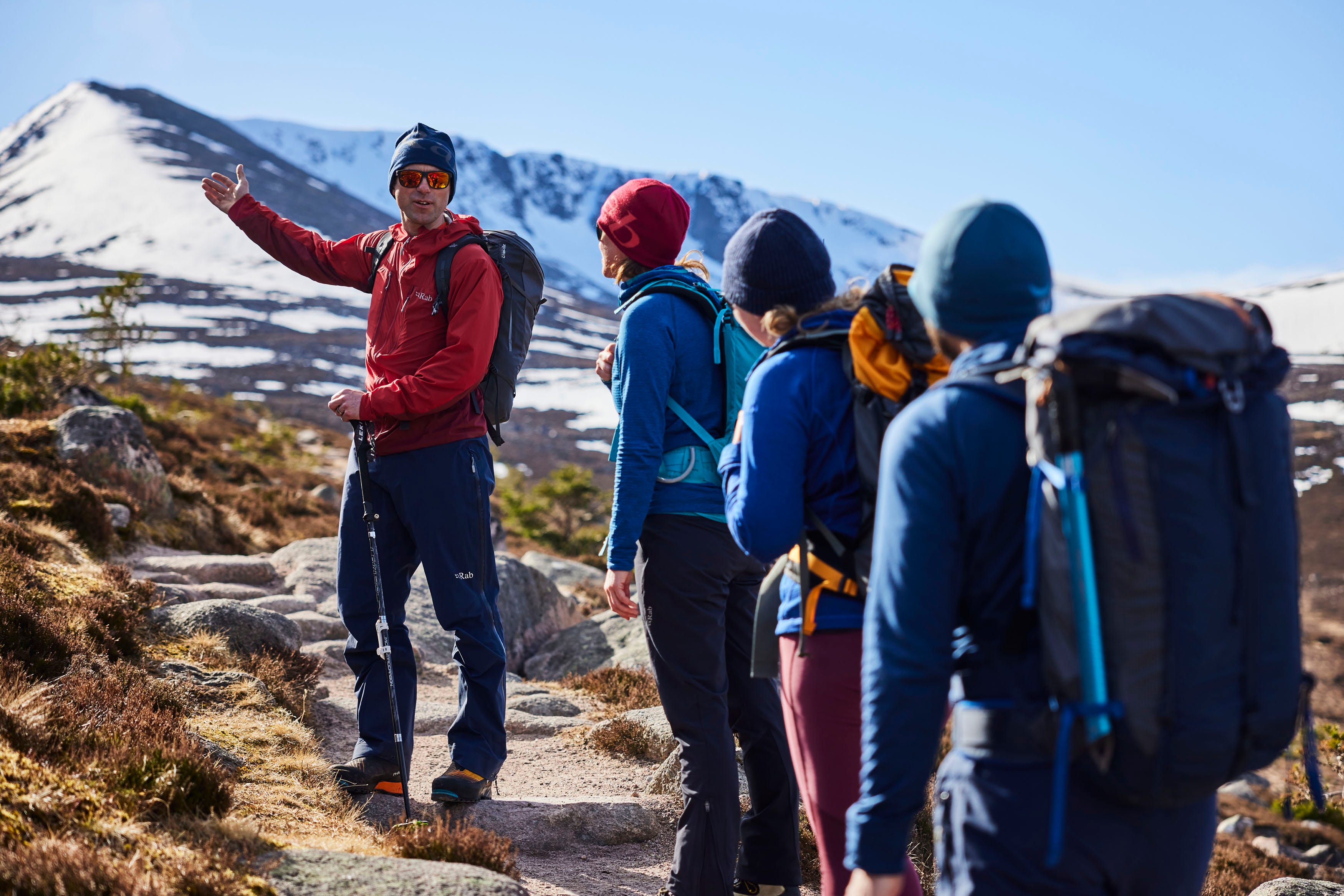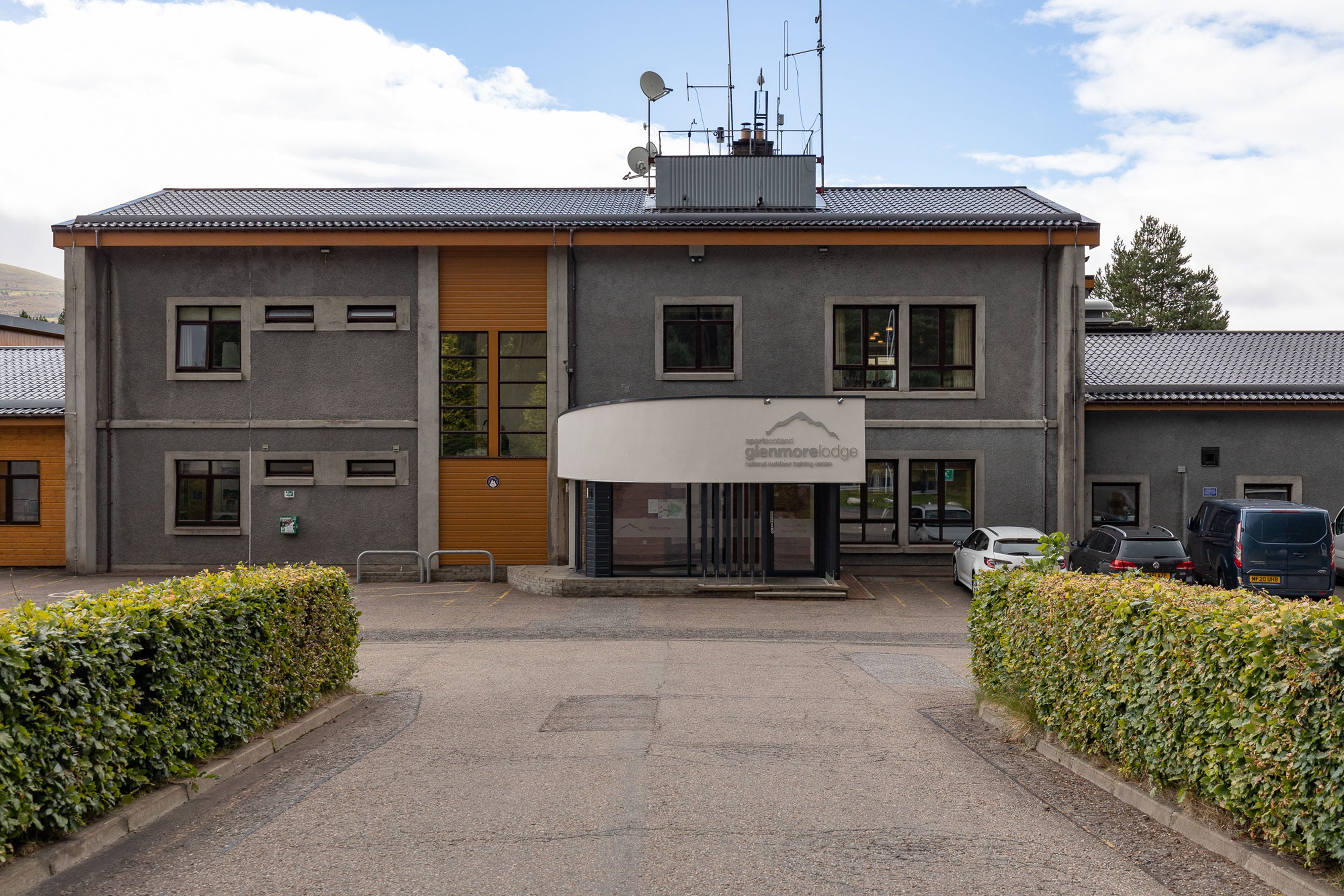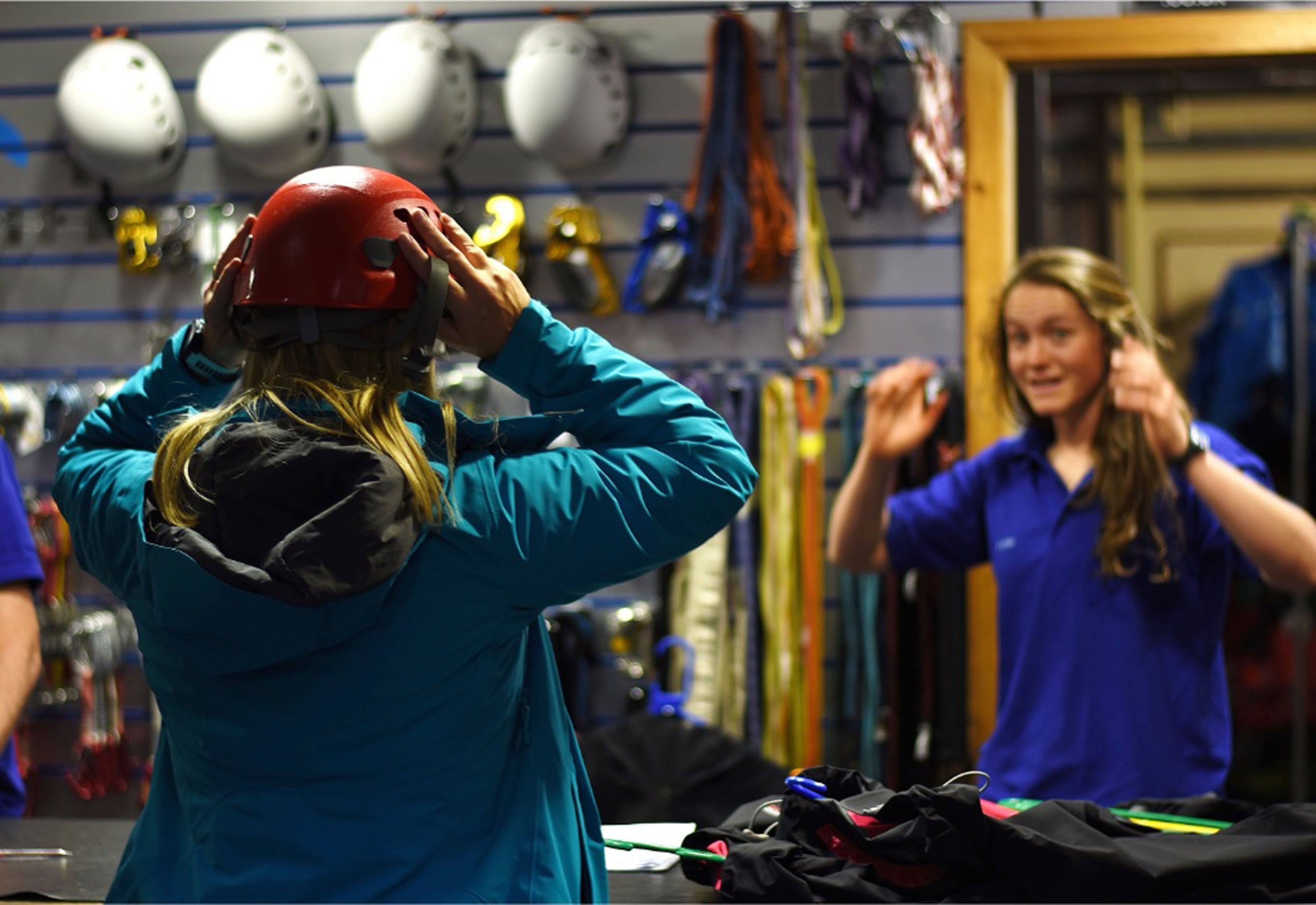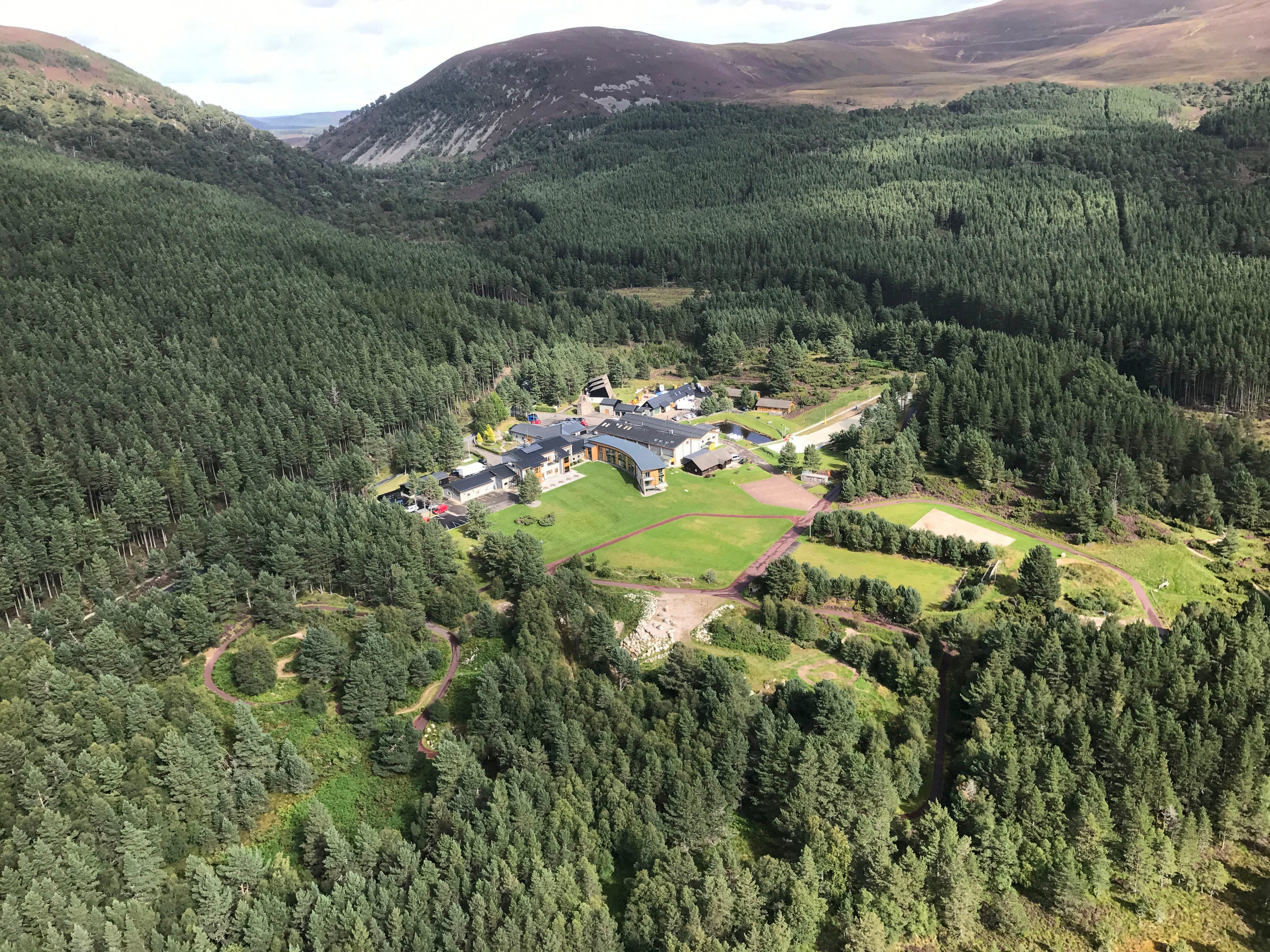 Our role as National Outdoor Training Centre
Today, skills training is the most visible part of what we do, but in the background Glenmore Lodge works with governing bodies to develop and shape qualification frameworks. The Centre offers the most comprehensive selection of qualification courses in the UK and continues to mentor, support, and inspire individuals as they progress on their chosen profession or pathway.
Our hunger for knowledge and insight is just as strong today as it has ever been, and our culture of continued development is one handed down over many decades. While we stand on the shoulders of those who have gone before, we remain driven by the objective to empower and educate with passion and knowledge, and to be the heart of our outdoor community.
Promoting responsible access of our wild spaces means working with others in the sector who share our commitment to an inclusive and sustainable outdoor community, where everyone can 'discover their physical, mental and spiritual potential.' When choosing to partner with Rab, the common values that we share were a key factor alongside the quality of the equipment. By working with others whose vision is aligned with our own we strive to continually support the vibrant outdoor community in the UK.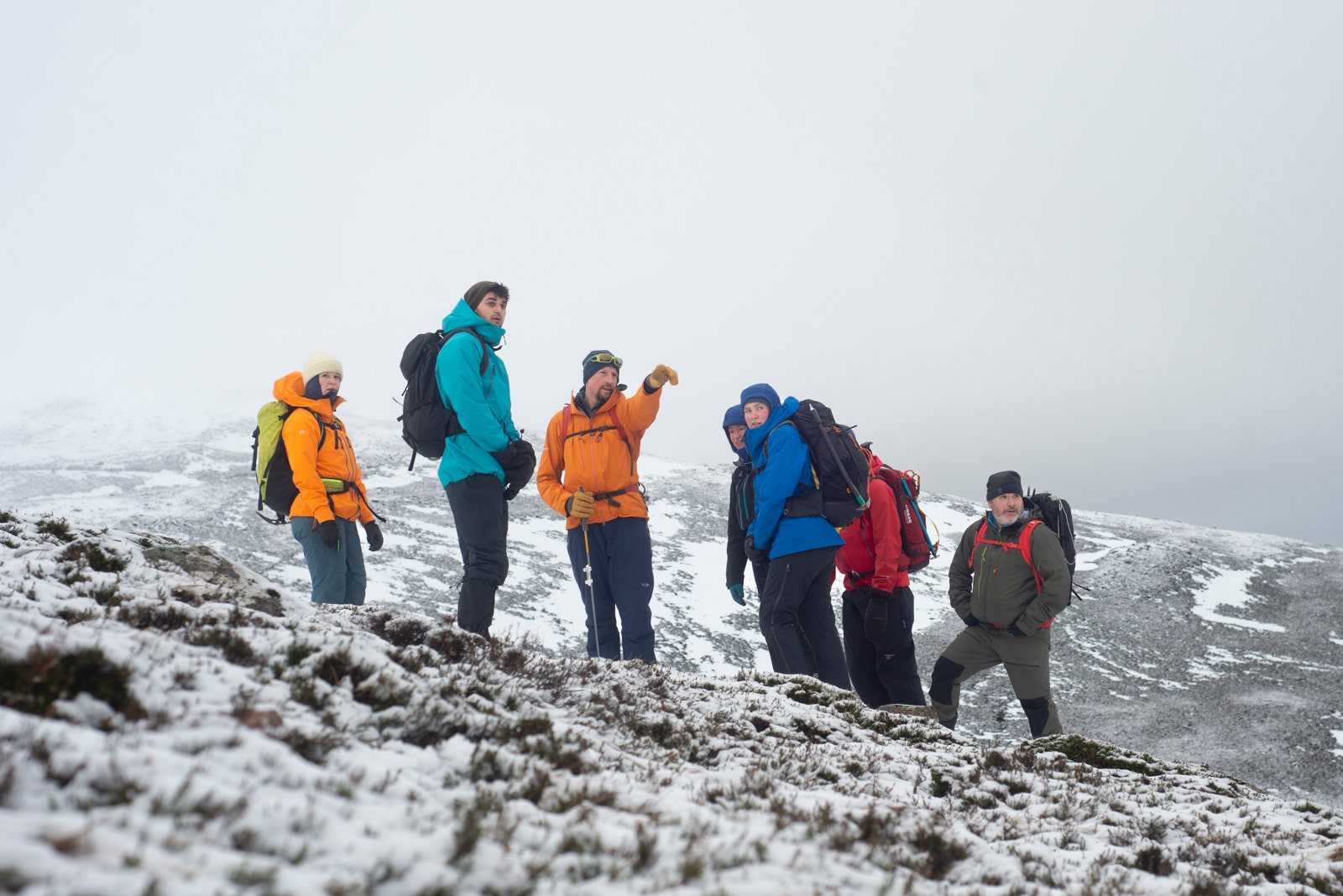 Making Glenmore Lodge the place it has become over the decades has been down to the people who have lived and worked here. Our team of Instructors and Guides work to deliver the best possible skills training in sometimes challenging conditions and are passionate about supporting others to enjoy the outdoors.
"I really like the challenge of getting it right for folk. People want and need different things at different stages in their climbing and mountaineering. So seeing folk do well and getting the most from their time when you're in the mountains together is a really nice thing"
– Stuart McAleese, Senior Instructor
"Probably the biggest thing that I love about my job is helping people to become more independent in the mountains, whatever activity they're doing"
– Alex Parmenter, Senior Instructor
For many, working at Glenmore Lodge has gone hand in hand with their own passion for the outdoors.
"I first became aware of Glenmore Lodge when I was only about 16 or 17, I came up here climbing into the Cairngorms … and pretty much from that day I decided that I wanted to work here so I just needed to work out what kind of pathway I was going to take to work here. So for me, working at Glenmore Lodge has just been a lifelong ambition … It was something I saw as a goal from a very young age, and I still love working here"
– Jon Jones, Senior Instructor
A love for the outdoors and desire to see it enjoyed responsibly by more people is shared by staff across all the departments that make up the wider Glenmore Lodge team. Staff in the facilities, office, catering & household teams work to keep the Lodge running and help make it a welcoming place for people to visit and learn.
"Working at Glenmore Lodge is a really fun, great, supportive environment with lots of likeminded people who love to get out and are very proactive about enjoying the outdoors and also love working with other people to promote their enjoyment of the outdoors as well"
– Heather Morning, Chief Instructor
"It's being part of the team which is the biggest draw for me – working here with so many different disciplines and different expertise, and also the support of so many folks working in the office doing different jobs, and there's the fantastic catering team, the facilities team – so it's all about the big team picture"
– Emma Holgate, Senior Instructor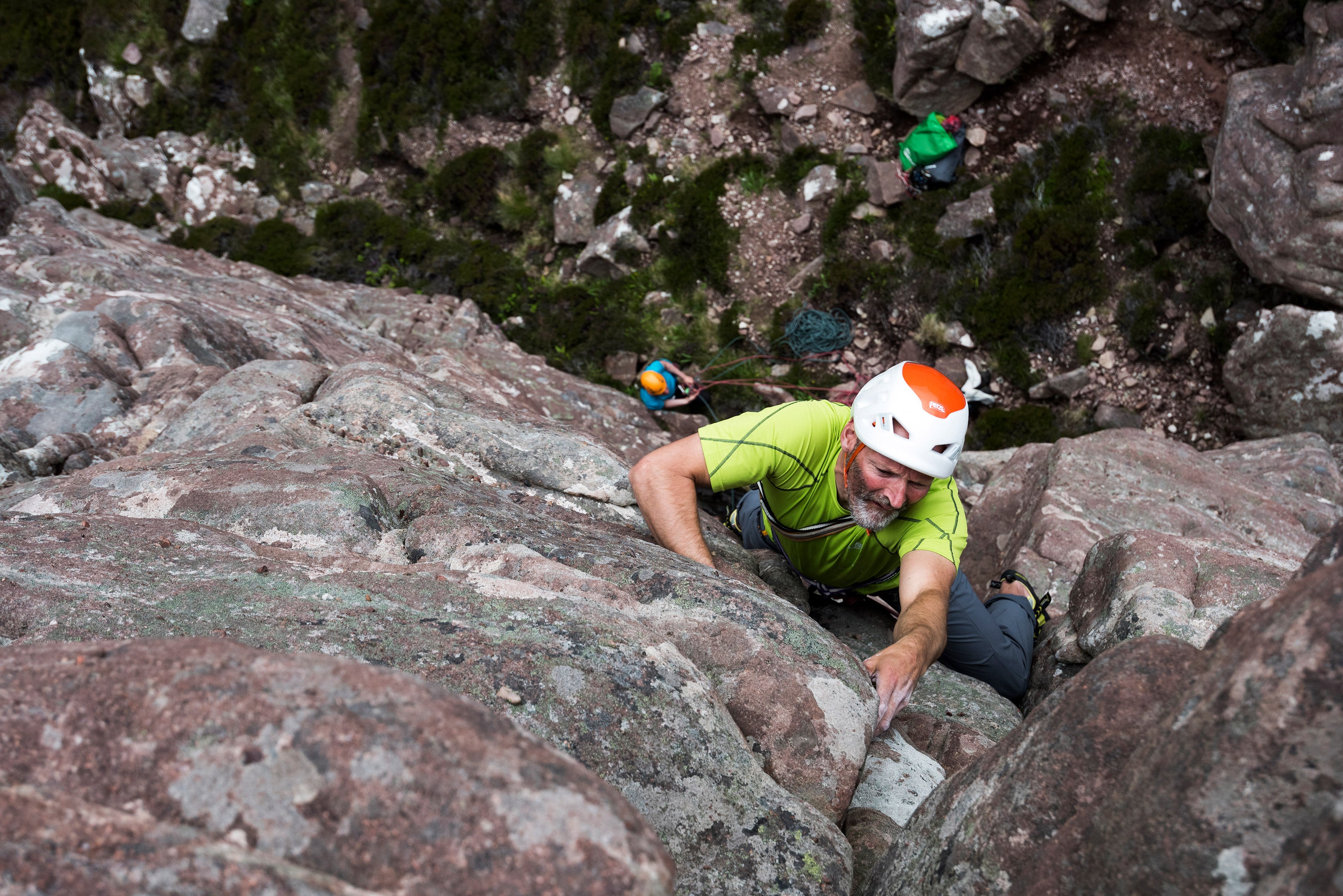 Demanding weather conditions aren't just a challenge up on the hills. Through the winter months, our facilities team are up well before the late-rising sun to get snow cleared, and work throughout the year to keep everything functioning as it should.
"I have worked at the Lodge for nearly 20 Years, fixing everything from broken trailers to leaking taps and ploughing car parks and roads in winter so clients and staff can get here and home again. No two days are the same, it helps to be flexible and our Instructors definitely keep me on my toes"
– Davey 'Frosty' Forrest, Maintenance Technician
For anyone who has been to Glenmore Lodge, one of the most memorable qualities they always recall is the food. Feeding people before and after intense days of activity on the hill is a challenge that our Catering team excel at. Hearty, delicious, and nutritious meals are a guarantee, to say nothing of the famous daily helping of home-baked cakes and sweet treats that await when you return from a day out.
"The first 30 years are the hardest, then it's all downhill from there!"
– Matt Dare, Catering & Household Manager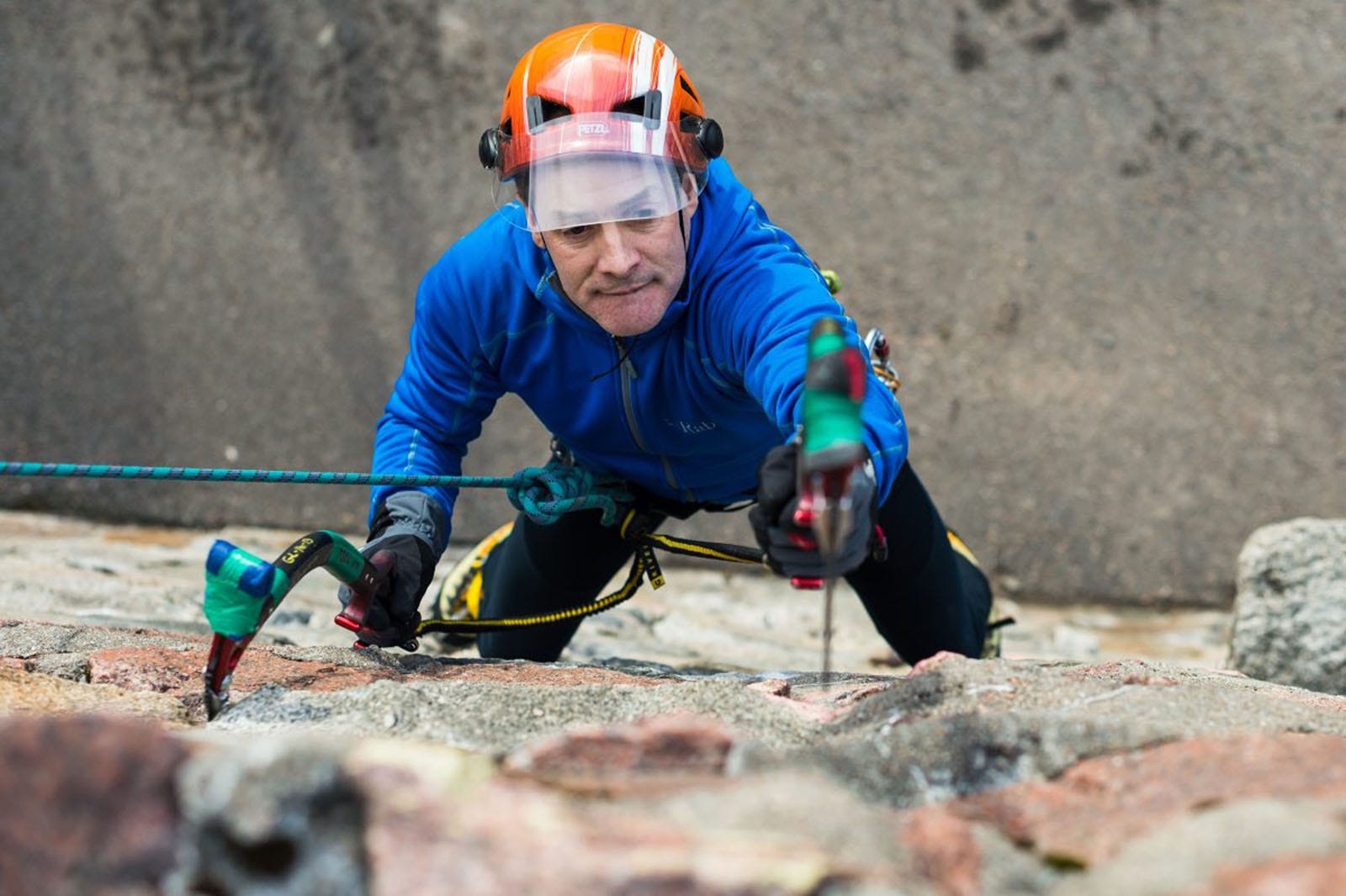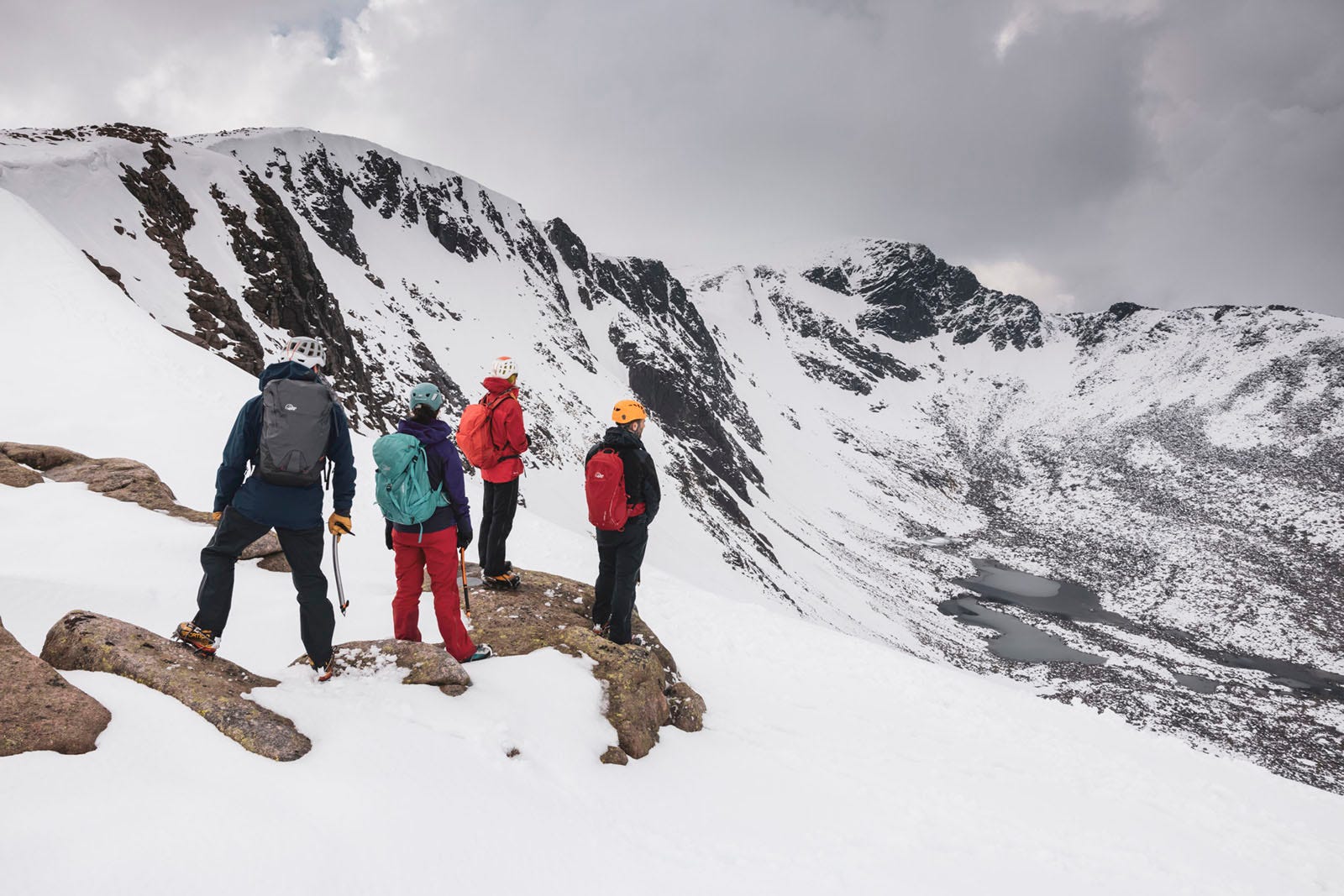 Another key part of Glenmore Lodge is our Instructor Development Scheme. A one-year program for those committed to developing a career as an outdoor instructor, the IDS provides opportunities to gain high level qualifications through a tailored and mentored experience, along with peer learning, coaching and instructional placements, and personal development. While living onsite and undertaking training and assessments, the IDS team fulfil a wide range of jobs around the Lodge to help keep it operational. This involves staffing our Stores to help customers with their gear and the front desk at reception, as well as supporting the facilities team with maintenance projects.
"To me the Lodge is a great place to live and work for anyone interested in the outdoors, as you're in the heart of the Cairngorms giving you plenty of opportunity to do what we all love best"
- Callum Harrison, 2022-23 IDS
"The Instructor Development Scheme has been fantastic on so many fronts. It has been incredibly valuable to get more skills and qualified in a number of outdoor pursuits, while also having the chance to throw myself into brand new exploits – skiing being the obvious example! All the while, learning from industry professionals in the heart of the Cairngorms has been an absolute privilege and an integral part of the year"
- Matthew Scott, 2022-23 IDS
"Being at the Lodge has given me the opportunity to access the mountains in a much easier way. It's also given me the opportunity to meet highly skilled instructors who are always keen to help. And most of all, it's shown me how passionate people in Scotland are about rewilding and supporting nature here!"
- Megan Bown, 2022-23 IDS
In the office, the admin team manage customer course bookings, events, and tailormade training for individuals, groups, and organisations seeking bespoke arrangements.
"I first came here for six months and never left... think that says it all! A beautiful place, passionate people, and an ever-changing job that keeps you on your toes"
- Liz Belk, Events Co-ordinator
Text paragraph (duplicate new row for each set of text blocks and image blocks)
Large subhead (32px text, 38px line height)
Small subhead (20px text, 28px line height)
Words by | Glenmore Lodge
Words & images by | Athlete Name