It all started with a plan. A plan to get out again and finally touch some rock. During this pandemic I was lucky enough to be a staff-member at my local bouldering gym, which meant I had the opportunity to keep training in the gym. On top of that, I just started making my woody in my brother's garden with homemade holds to train even harder. To cut things short: I was feeling stronger than ever. My plan was to use this strength and translate it into rock climbing. I live in the Netherlands, so we had to wait until the borders opened up to get to a crag (since we obviously don't have any).
Frankenjura
As soon as we saw a sparkle of light at the end of the tunnel, we started planning our trips. Frankenjura and Ceuse should do the job, we figured. Next part of the plan: transportation and accommodation. We didn't own a car, so when we got the chance to borrow the campervan from my girlfriend's parents, we grabbed it. The psyche was high, we had what we needed, so there was only one last step in the plan to complete: climb.
On the 9th of July, after finishing my last session on the corona woody, we drove off to the Frankenjura. I already had a route that I wanted to try; "Queeeel dich, du Sau" (it means: torture yourself, you pig). Well, that I did… On the first day trying the route I injured my finger. On the route there is a dynamic move to a mono (with my beta at least), and I guess that was just a bit too much for my dear and beloved ring finger. My friend, and also the best hand-physio in the Netherlands, Mathieu Ceron, told me not to climb for at least a week… Here I was, super stoked and ready to rumble on some hard sport routes, barely able to hold the rope while belaying. After a couple of days my girlfriend promoted me from belay-bitch to belay-master, so at least I got some sort of 'send'.
After a week of belaying I tried to touch some rock between executing my perfected belays. My finger actually felt fine, and I was even able to flash an 8a! There was definitely a sparkle of hope and success, so after a couple of days I decided to try my project again. I couldn't find a more finger-friendly beta, so making that specific move was quite a mental battle. Besides, aiming dynamically for a mono is pretty low-percentage, so I was able to stick that move for about 30% of my attempts. All in all it became a pretty big mental battle. After quite some attempts I still didn't reach the chains. The route felt absolutely doable, but my mental game got the best of me. I decided to leave it for now and finish it another trip.
"L'ami de tout le monde" – Photo credit: Quintana Brotons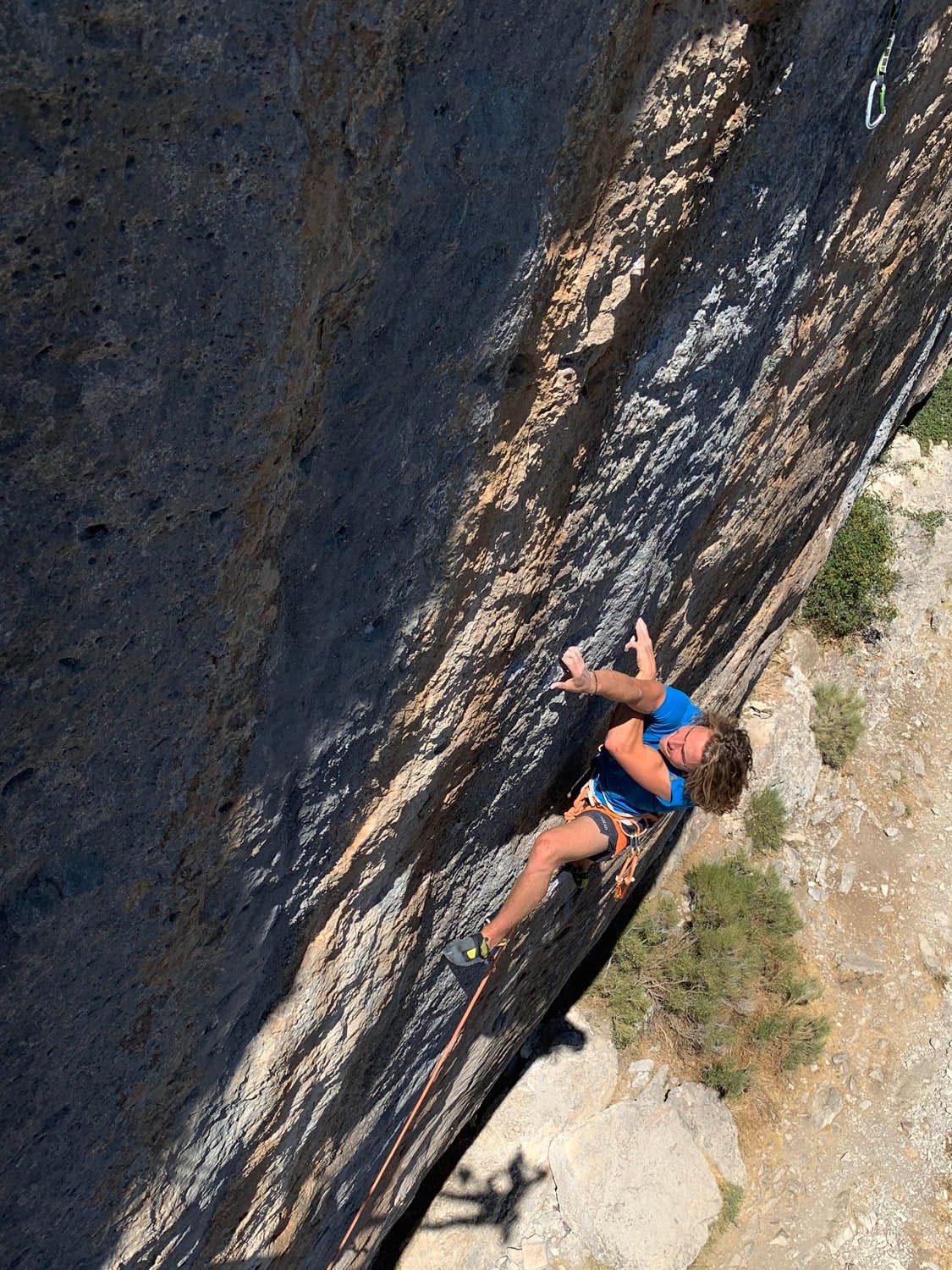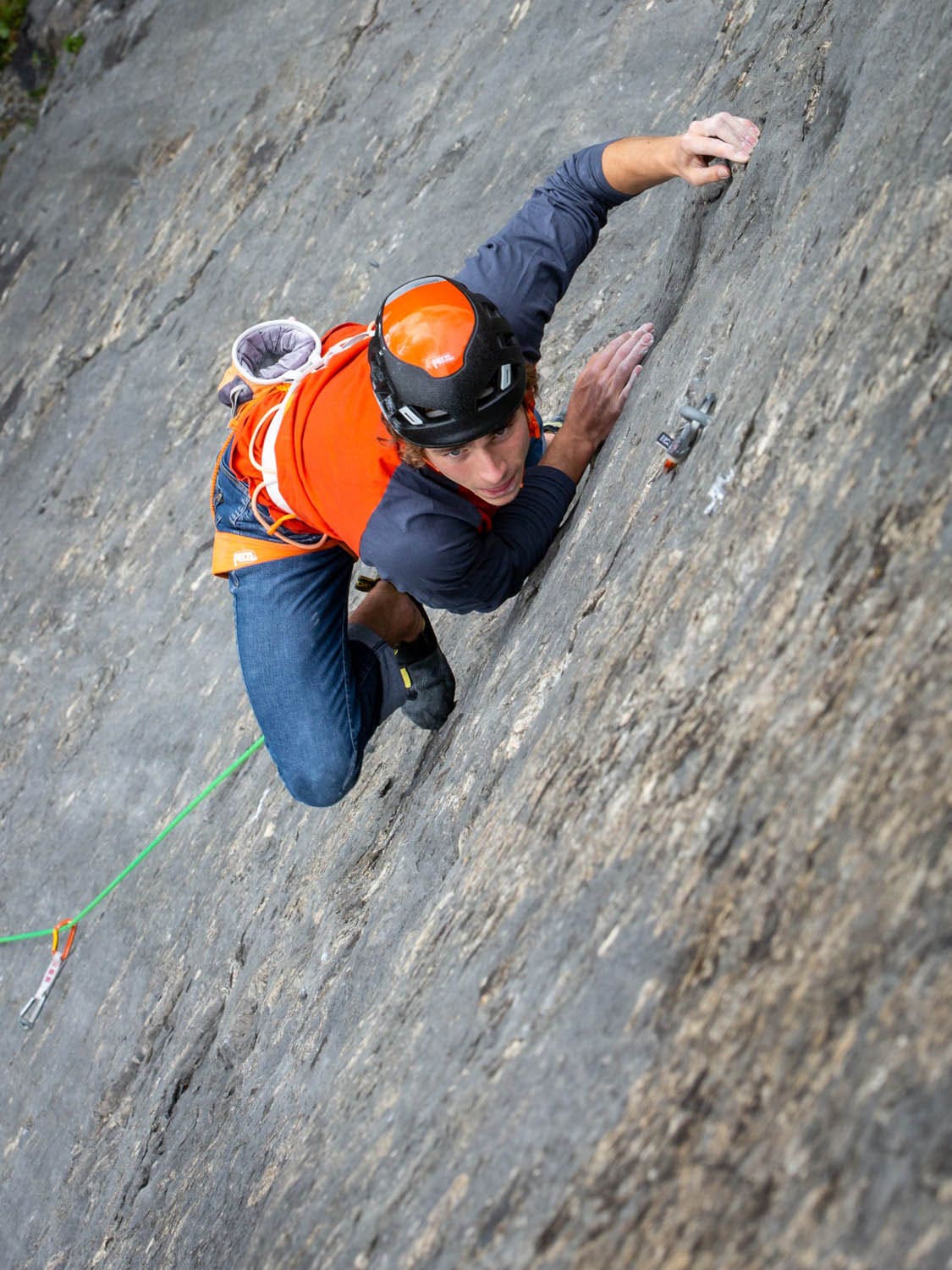 Ceüse
After Ceüse, I was feeling all fresh and flowy, until a terrible thing happened. No, it's not another injury, but something worse. My brother told me, during a phone call, that he was moving out of his house. Lovely for him of course, but that meant that my corona woody had to move. I had exactly one day to deconstruct it, find a new owner, and move it. I already knew that this was going to happen but I just couldn't accept it. Last minute I found someone who was psyched to be the next proud owner of the corona woody, and with pain in my heart I 'handed it over' to him.
The next few days I was doing a video shoot for the NKBV (Dutch climbing federation) in Belgium where I was supposed to climb some first-time-outdoors-entry-routes for the camera, I thought. After doing some easier slabs, it turned out that I got to climb this massive, 75 move, 8b sport route called 'Du Glucose Pour le Moineau'. After setting up the camera and working out the moves, I was able to clip the chains second go. Unexpected successful climbing day where I got paid as well, just… perfect :).
"L'ami de tout le monde" – Photo credit: Quintana Brotons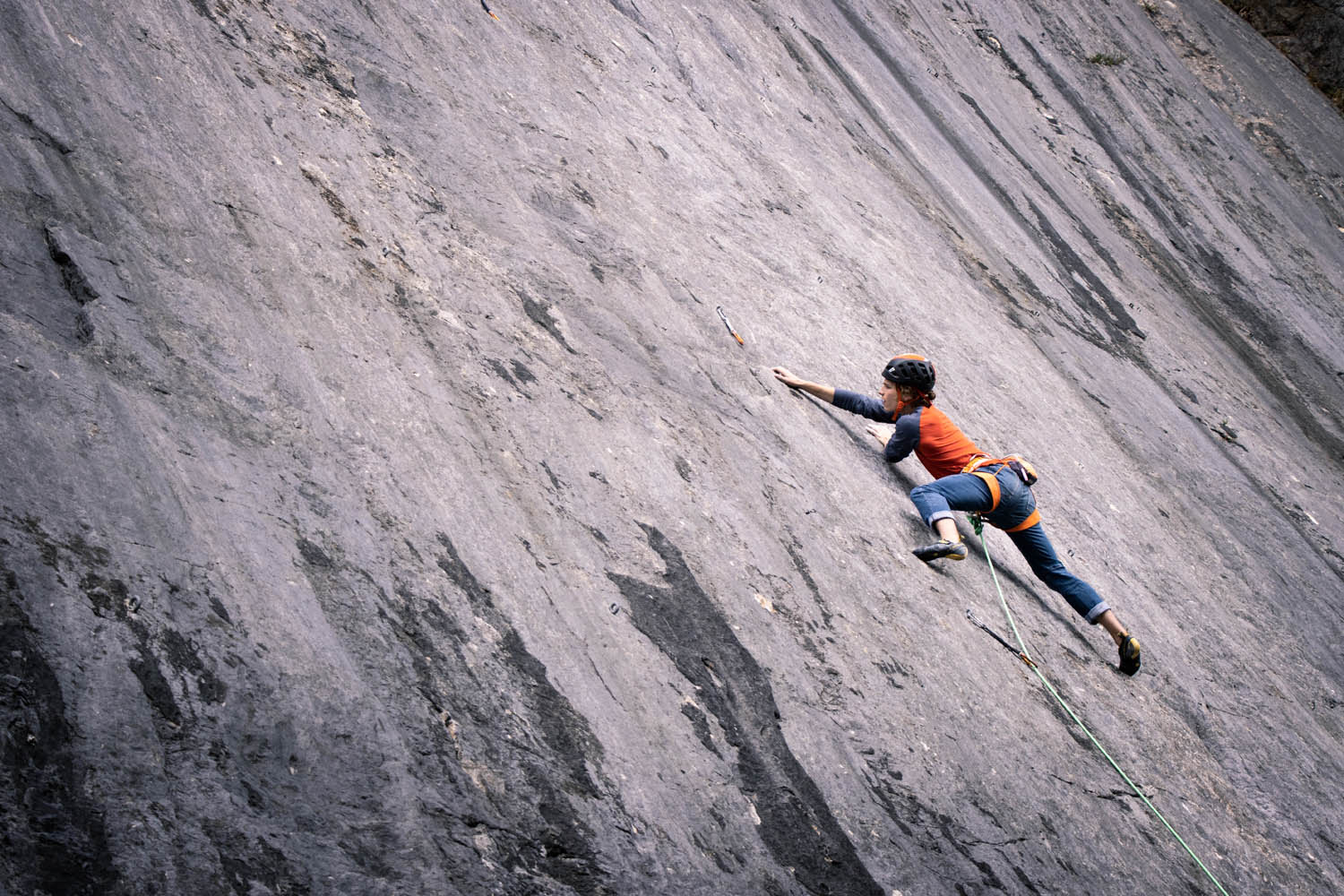 Sketchy Belgian Slab – Photo credit: Paul Lahaye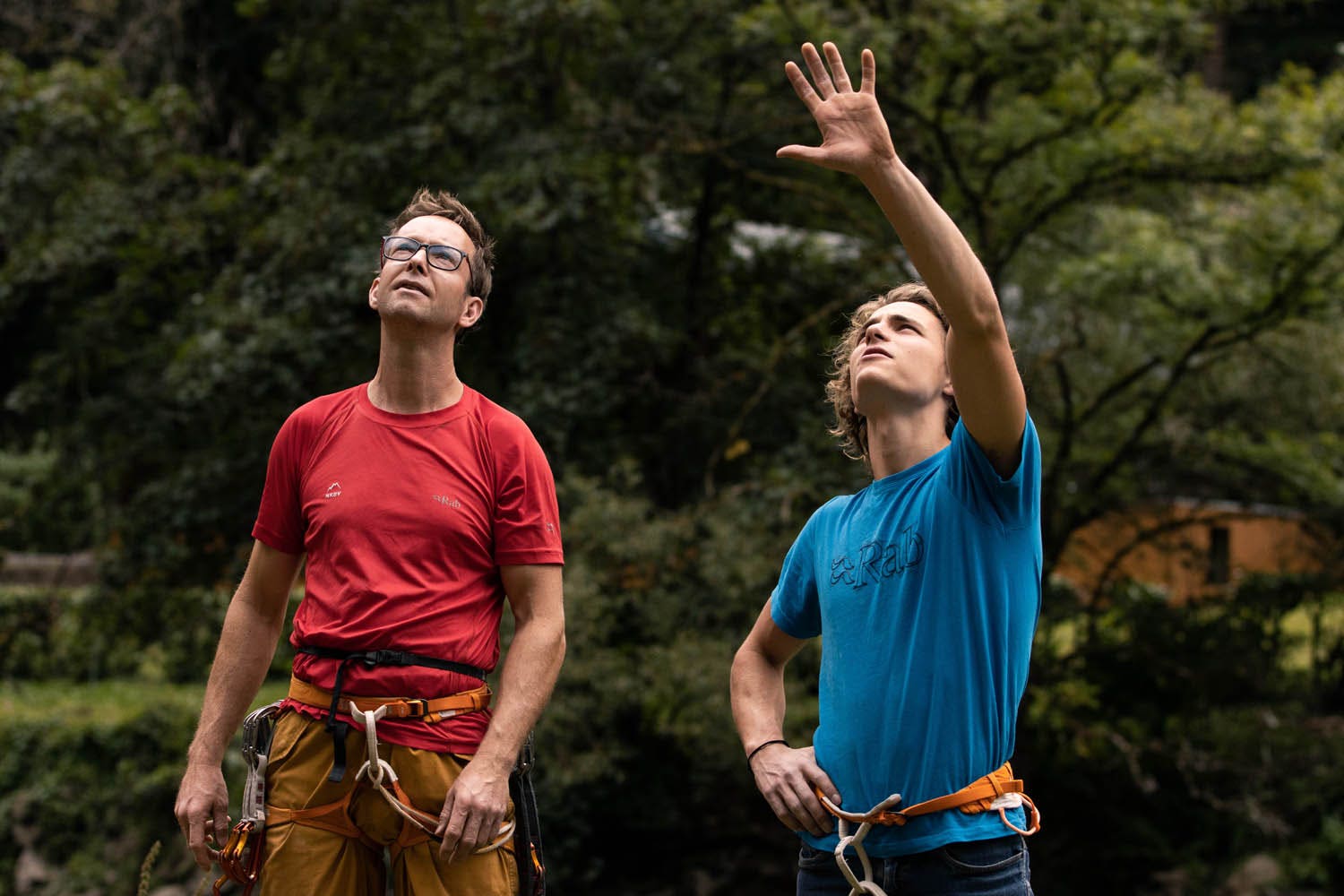 More climbing between closing borders
During all of these trips, my girlfriend and I were planning another trip. Our plan was to buy a car and travel through Europe for two months. All of my university lectures are online, so I figured I might as well travel and study simultaneously. We knew in advance that planning a big trip during a pandemic is not exactly the best idea, but we were psyched anyway. Our original plan was to travel to Eastern Europe for some adventurous climbing and cultural experiences.
As soon as we bought our car, the borders closed and we had to come up with another plan. After quite some success this summer, there was still this inner urge to climb a very specific route. After every send and during every training I was thinking about "Queeeel dich", so we figured to go back to the Frankenjura and see what borders would be open by then.
When we arrived, it felt like I was moving differently than before. After a few tries that felt super promising, I managed to stick the crux and finally finish this route. Thanks to Carlijn for the patient belays! Psyched out of my mind, I got on some more routes and quickly send three other 8b's. I didn't know what was happening… All of a sudden I had this new energy and new psyche that made me clip all the chains that I tried to reach.
With the project done and this new energy I was ready for some more crazy adventures on my Eurotrip. Among others, we visited Bahratal in Germany, a not very well-known bouldering paradise where I did a classic 8A bloc, and the magical village Dolni Zleb in Czech Republic that offers some amazing sandstone climbing. We are still travelling and will go on for quite some time. I'd love to share all of my stories in this article, but I might as well write a book then. If you're interested, you can visit my Instagram and know where I'm currently at and where I'll be heading. After writing this last sentence we're off to the crag again, so maybe see you there!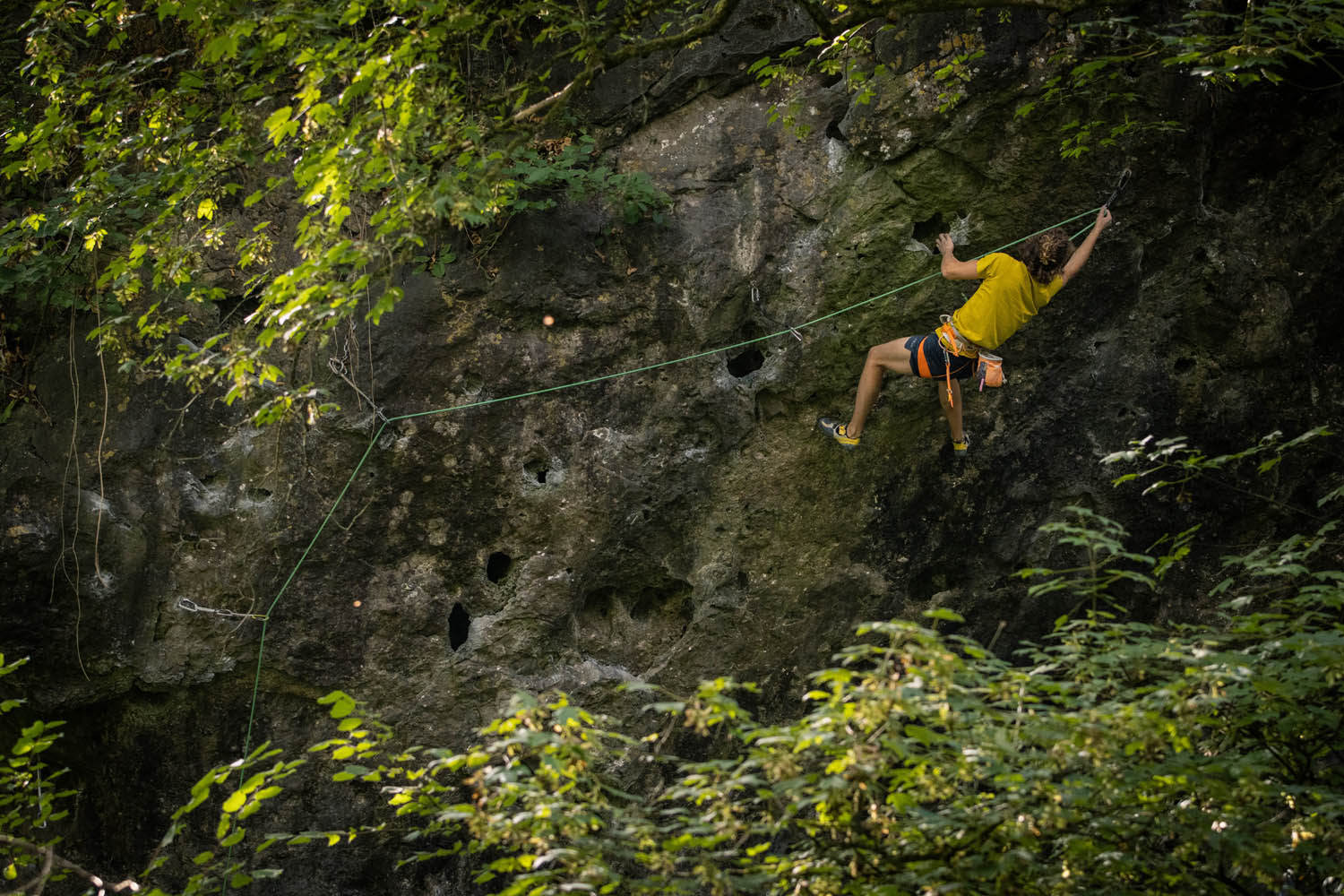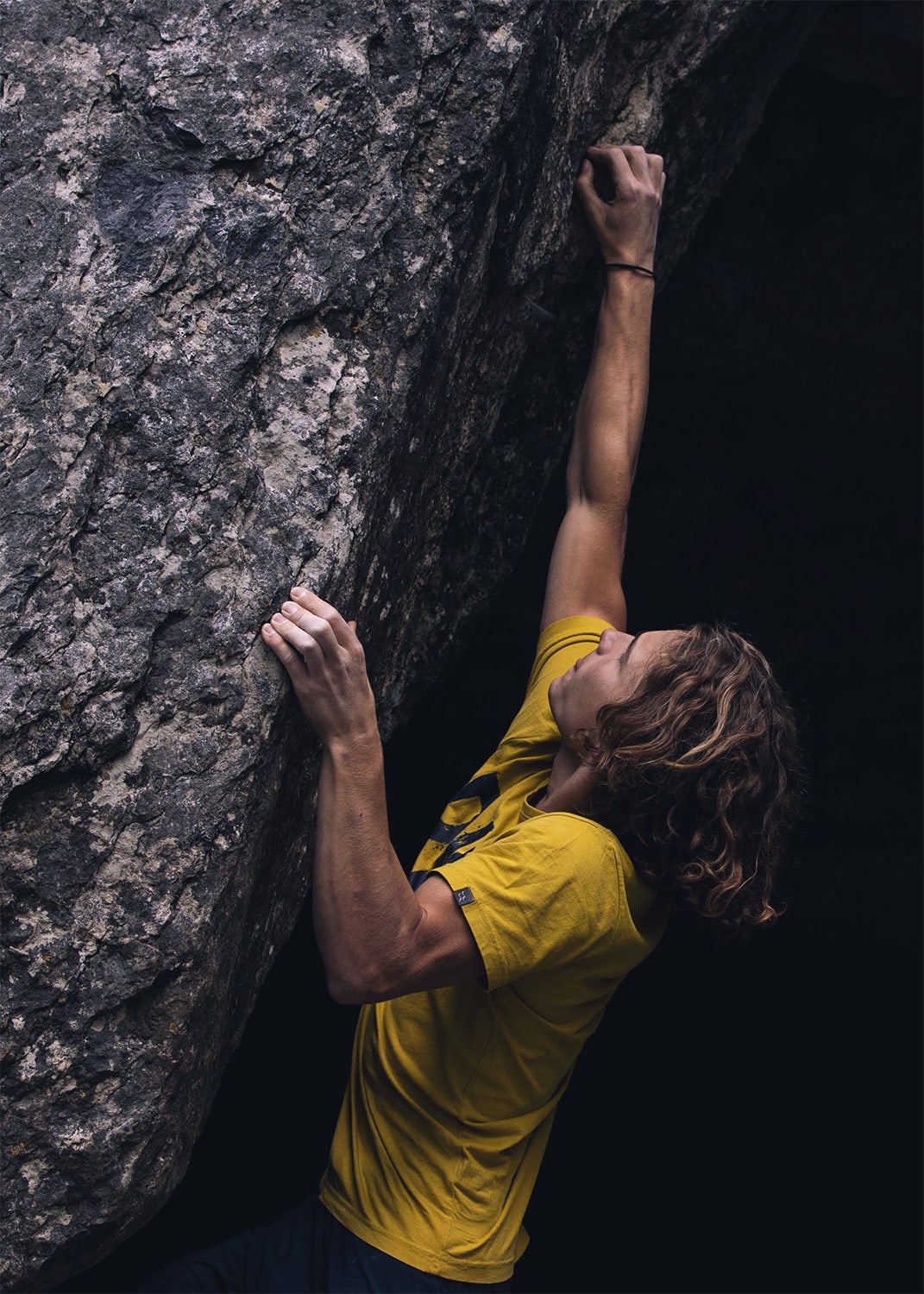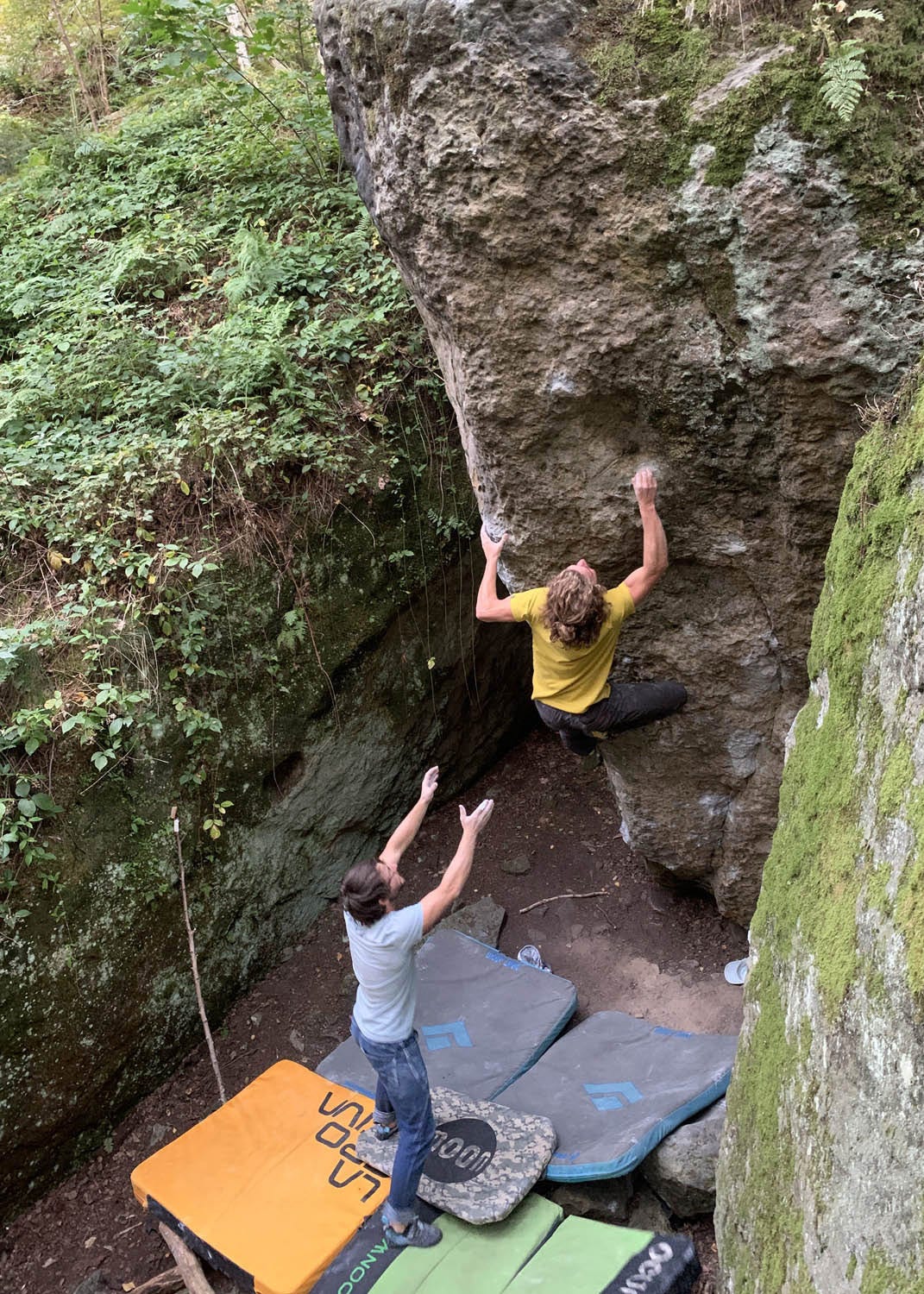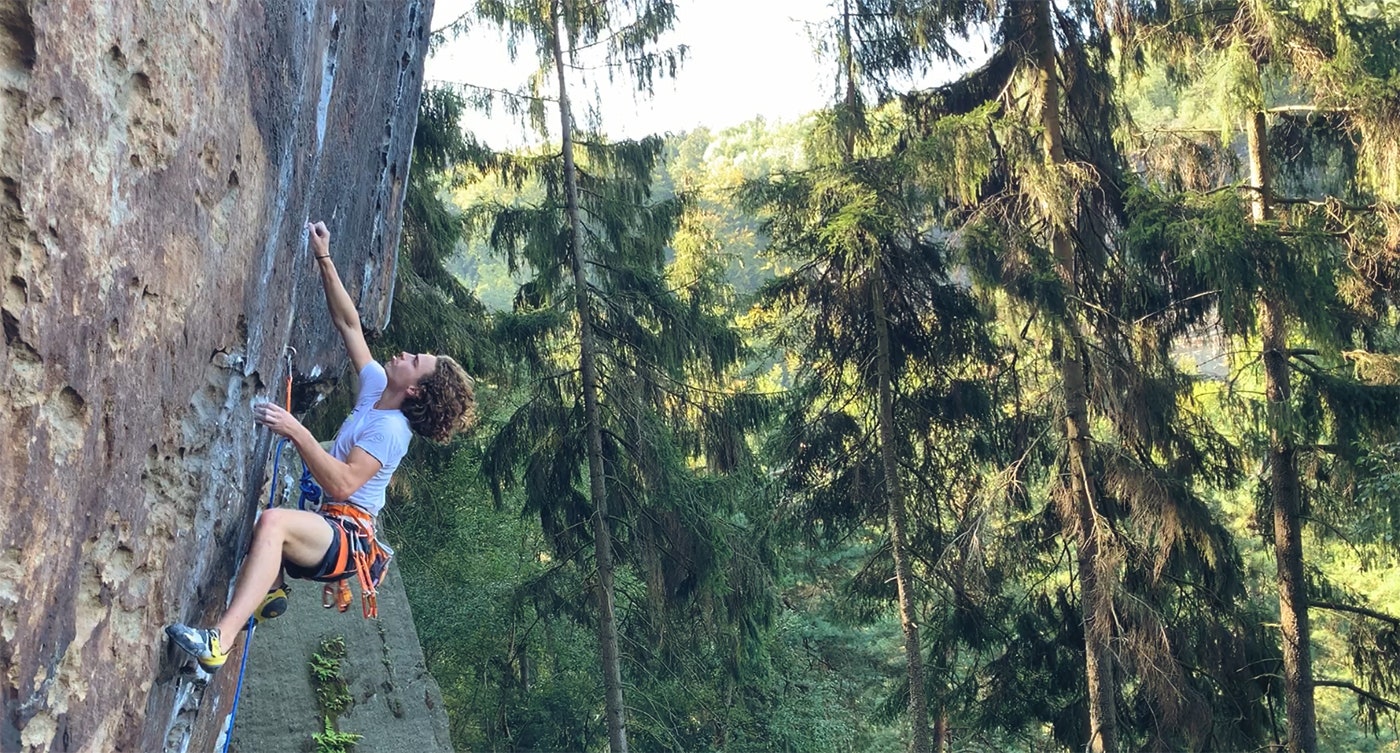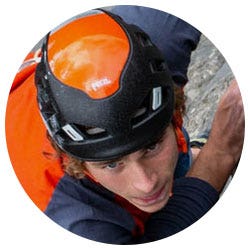 Words by | Zeno Schaekers
---
Zeno Schaekers is a Dutch sport climber and member of the Rab athlete team. Give him a follow on Instagram @zenscha
Images by Quintana Brotons, Paul Lahaye, Rik Esger