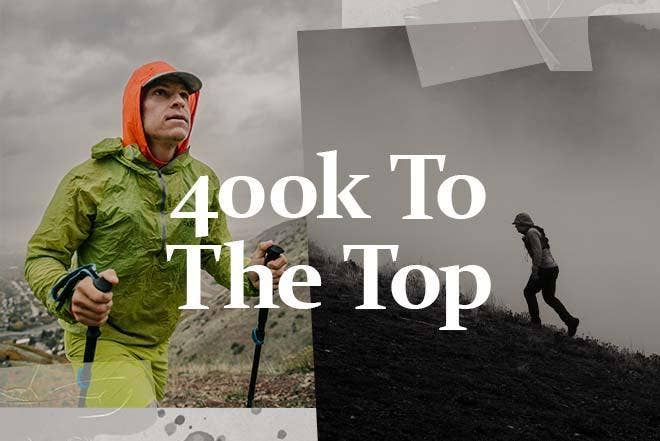 Climbing as many vertical feet as one can throughout a single month is not a normal challenge.
I went out during the Cirque Series Max Vert October with the intention of climbing over 400,000 ft and breaking a world record.
It began several years ago when I started my training to become a Navy SEAL. I had experienced some pretty dark times and had no idea what or who I wanted to become. I chased the Navy SEAL dream for a while to help exercise some past demons. I ended up quitting during the notorious "Hell Week". It hurled me headfirst back into darkness but became the springboard for the incredible journey I am on now. In the middle of the darkness, I learned that I could do whatever I want and be whoever I want, if I commit 100%.
I decided to move to Colorado so I could start pushing my limits in the mountains. I realized this is where I was meant to be. The mountains are home. The perfect environment to push myself both physically and mentally, doing something I love. In my first two years here, I ran a few trail races, climbed a bunch of mountains and skied a lot. There was no doubt I was home.
In September 2020, I discovered the Cirque Series MAX VERT OCTOBER Challenge. A virtual challenge, as every other race was cancelled due to Covid. I jumped on the opportunity and thought I could win it with 100,000 feet. No big deal, right?! Man was I WAY wrong. I ended up finishing in 6th place with 253,000 feet. The winner, Noah Brautigam, finished with 342k. My mind was blown.
One year later, I was back for MAX VERT OCTOBER, 2021. I knew what it would take to win and break the record of 342k. Mental tenacity. Right out of the gate I faced tough physical challenges. During the first week my knees were trashed, I re-sprained my bad ankle, and could hardly walk. Day six, I was so beat up that I went to my PT in Breckenridge, CO, to get some dry needling done. It was the most painful thing I've ever experienced. My PT said, "You're the worst endurance athlete I've ever seen".
Seeking a change of scenery, I packed up and drove to Salt Lake City to see how well the physical therapy worked. SLC had a large community of people participating in Max vert on Grandeur Peak. Starting strong I stacked up multiple 12-14k days to catch up to where I needed to be. My knee pain wasn't gone but it was more tolerable. The weird thing about the pain was that after the first 8-10k of climbing, my knees would warm-up and I could move more smoothly without intense agony.
This pattern continued until the middle of the month when I was sitting on top of the mountain resting my unbearably painful knees once again. I spotted a zip-lock bag sticking out of the snow with a letter inside. I will never forget the first sentence of this note, "If you're reading this, this message is meant for you." The letter was written by a madly inspiring dude named Brandon who has MS. He shared his story hoping to inspire whoever read it to live their life to the absolute fullest. The letter also reminded me to love the special people in my life better. BAM! My knee pain didn't matter anymore, and Brandon stayed with me for the rest of the month.
At one week left, it was time for a BIG day on my birthday. During Max Vert 2020, I climbed 25k for turning 25. This year the goal was an Everest day - 29k. 3am came and my body wasn't cooperating. After the first lap I was in so much pain I crawled into my truck and went back to sleep. Everest wasn't happening. Keith woke me up at 7am for a photo and film shoot. With only 280k feet of vert under my belt I let him know I wasn't sure how much I had left.
My birthday started out as one of the lowest days of my journey, but I ended up stacking 18.5k feet of vert. My goal of 400k was more compelling than my pain. I will finish what I started. Brandon's journey inspired me, and I didn't want to experience the mental hell I felt upon quitting BUDS. No more feelings of being a failure.
De ja vu! With six days left for the 2021 Max Vert, I had 96k feet to reach my goal of 400k. In 2020, I needed 90k in six days to reach my 250k goal. That first year, I threw myself a pity party. But the pity party was over. Let's crush. I knew what I wanted, and nothing was going to stop me. 16k a day for six days. Let's do this.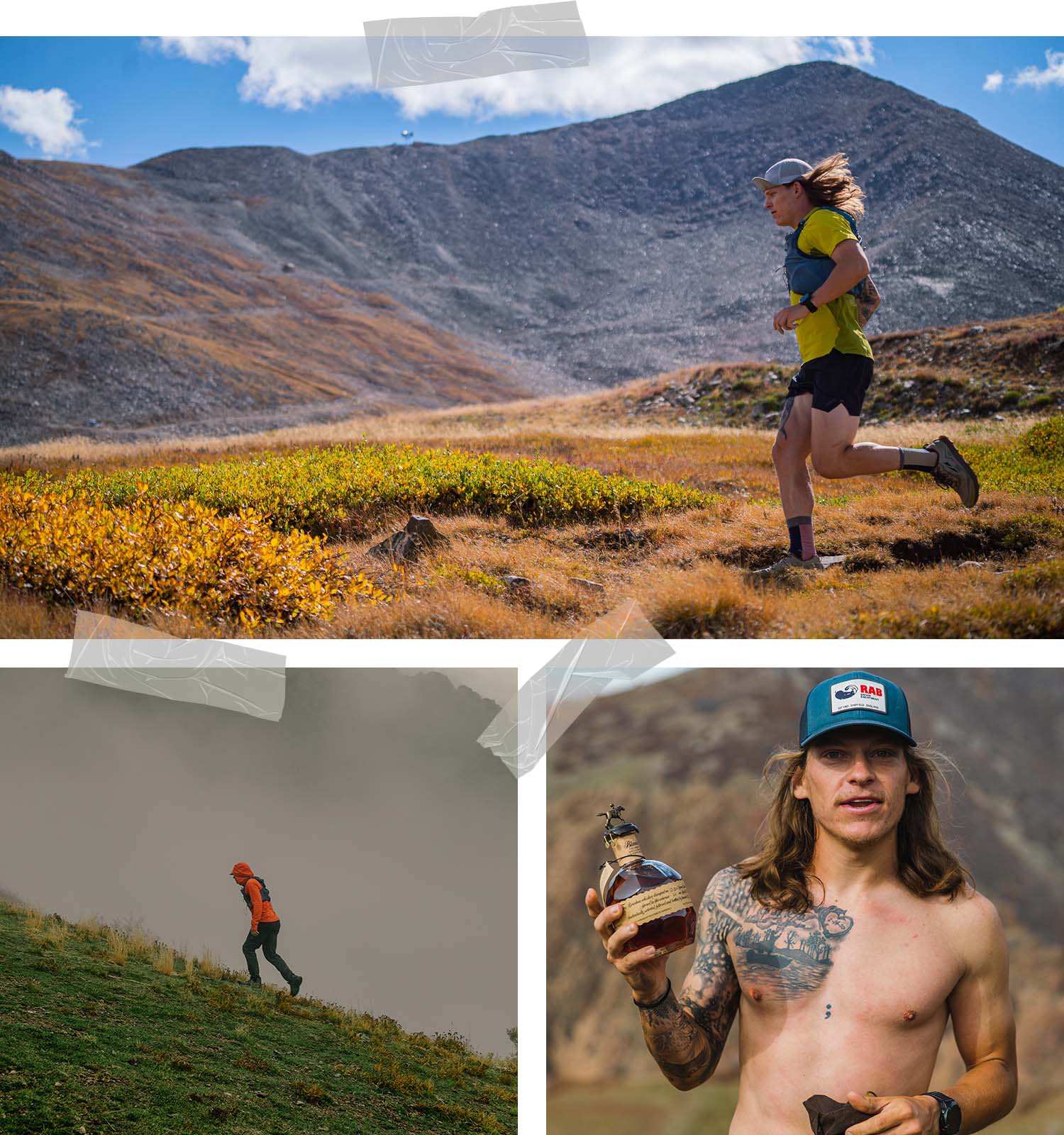 I'll never forget the last day of the month. My immediate family and closest friends showed up to support me. I was going to set a new world record for climbing the most vertical feet on foot in a single month. Everyone was waiting up top during the final lap on Grandeur. Coming over the last hill was both humbling and an incredible feeling of accomplishment. The stoke that everyone had for me was a feeling that I will never forget or take for granted. We celebrated over a bottle of Blanton's Bourbon that I had been saving for several years. I walked down Grandeur for the last time leaving everything I had on that mountain.
400,332 feet later I am a world record holder.
The mountain saw my very best and my very worst during that long October. I experienced every weather condition possible. Freezing rain, warm rain, snow, ice, and extremely warm temperatures. I was wet and bone cold more than I was warm. I battled my body the entire month: knee problems, ankle sprains, fascia tears and foot tendonitis. No shortage of physical pain. The mental battle of pushing through temporary physical pains was the hardest part.
A high note of the journey was indulging in over 6,000 calories every day of whatever I wanted to eat. I woke up every morning and went to the local bakery to crush calories. I would put at least 2,000 calories in my body every morning. Peanut butter cups, Danishes, cake, croissant sandwiches and every pastry in between. Yum! I love to eat. The only reason I would do Max Vert again is so I can eat any and every food for an entire month.
To whoever is reading this, consider this your letter in the snow. Go set a goal. Give it your all. And if you fail, set another goal, and try again. Dream big. Never doubt yourself and the ability you have. You can do whatever you want in this life, and it all starts with a thought.
See you at the top!
---
Chris Fisher is a mountain athlete from the flatlands of Dallas, Texas. Throughout his childhood he was fortunate enough to go on family ski trips to Colorado. Ever since his first time in the mountains, he knew he would one day call them home.
Read more about Athlete Chris Fisher here