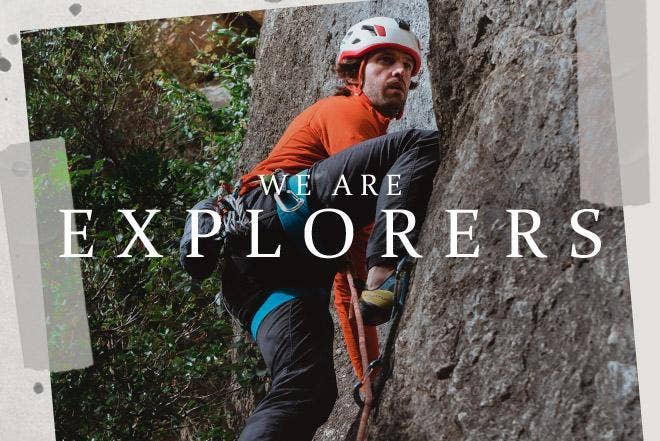 In October of 2020, my friends and I were looking for new places to visit to celebrate that we could travel again after the first COVID-19 lockdown in Spain. We had been climbing a lot around Barcelona but we felt like it was time to organize a bigger trip.
---
October is too warm to go skiing or mountaineering (which would have been my preferred activity), so we decided that we'd stick to climbing but make it an overnight trip to add some adventure. No matter who we asked, everybody kept mentioning the mecca of sport climbing: Siurana, so we decided to give it a try!
Siurana offers an array of tall limestone walls that have routes spanning from beginner level to the cutting edge of sport climbing, with routes graded up to 9b. Of course, in our case we wouldn't be near any of those routes. My friends are good climbers, they climb up to 7b+, but I am much newer to the sport, climbing confidently around 6a+.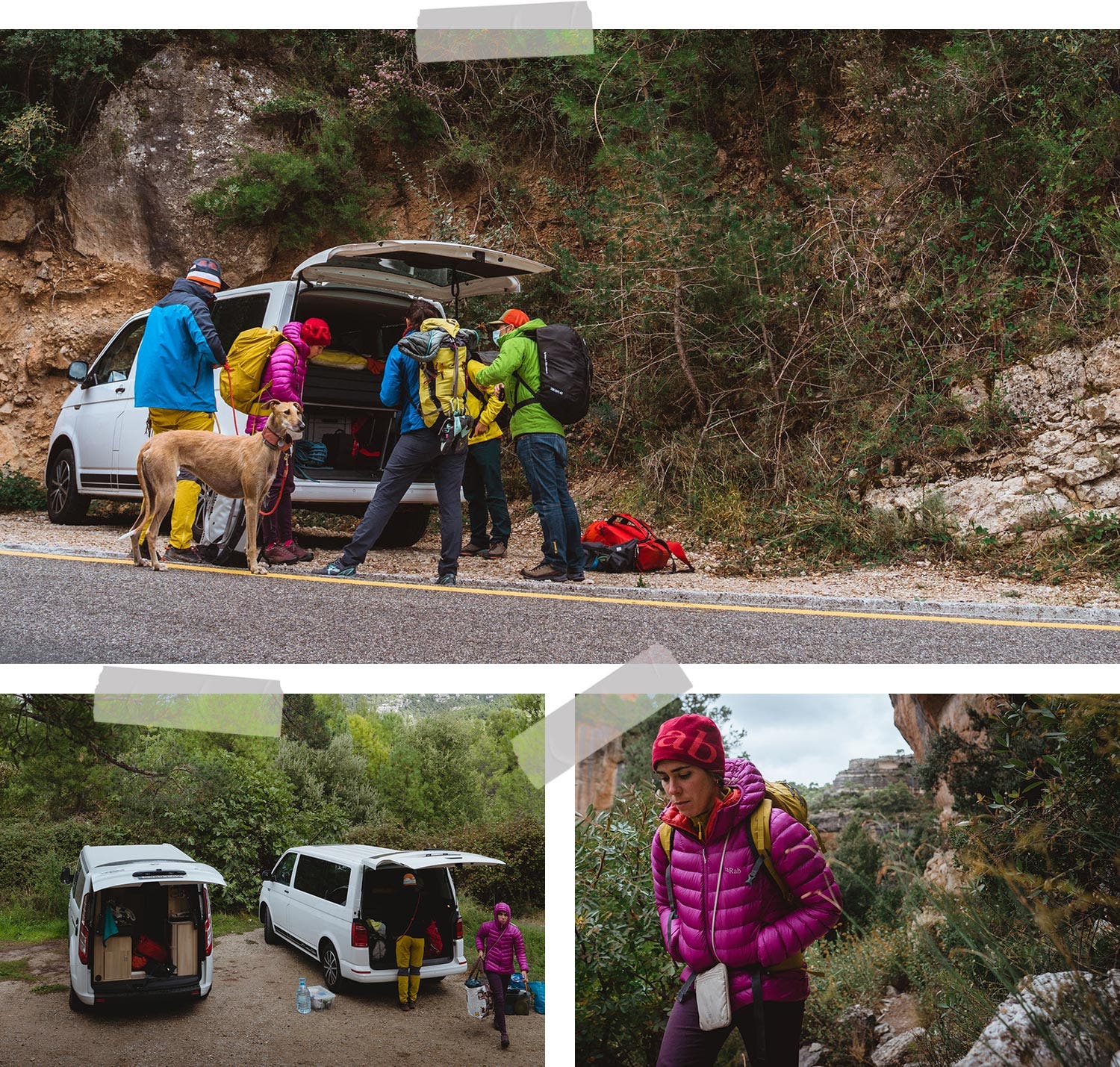 We filled the vans with ropes, gear and food, and set off towards Siurana for two days of climbing. After setting up basecamp at the local camping spot, we headed straight for the high and intimidating walls of Siuranella Centre.
At first it was cold and windy, but as soon as we started climbing the sun came out, empowering us to tackle the first routes. We were instantly amazed by the beauty and length of each climb, with some routes stretching over 30m. We took turns climbing and explored the different routes all morning. As the sun fell, we moved to the eastern sector of Siuranella Est, where we kept climbing until the sun set. The whole first day was exciting, I ran around finding new angles to shoot photos from for each route.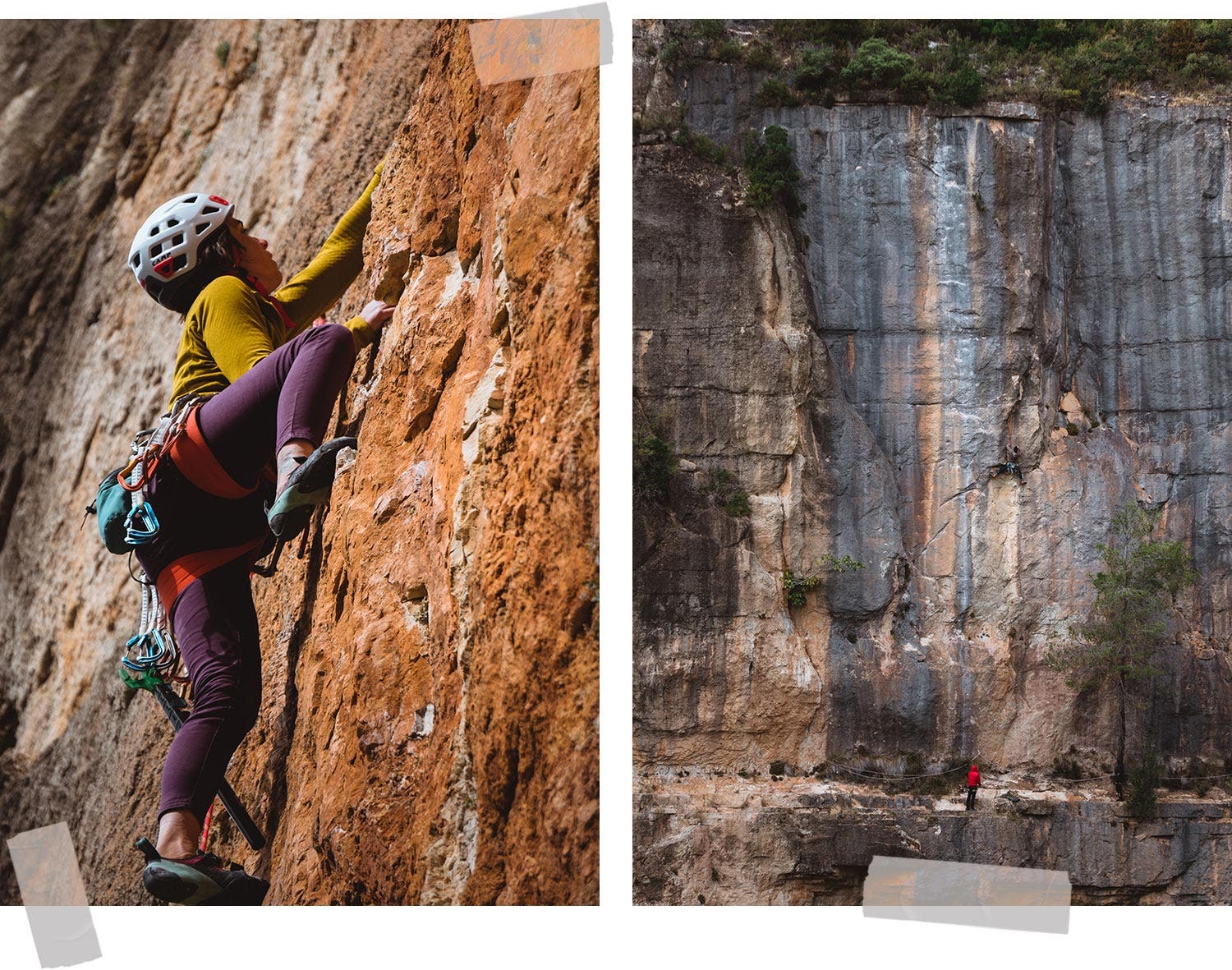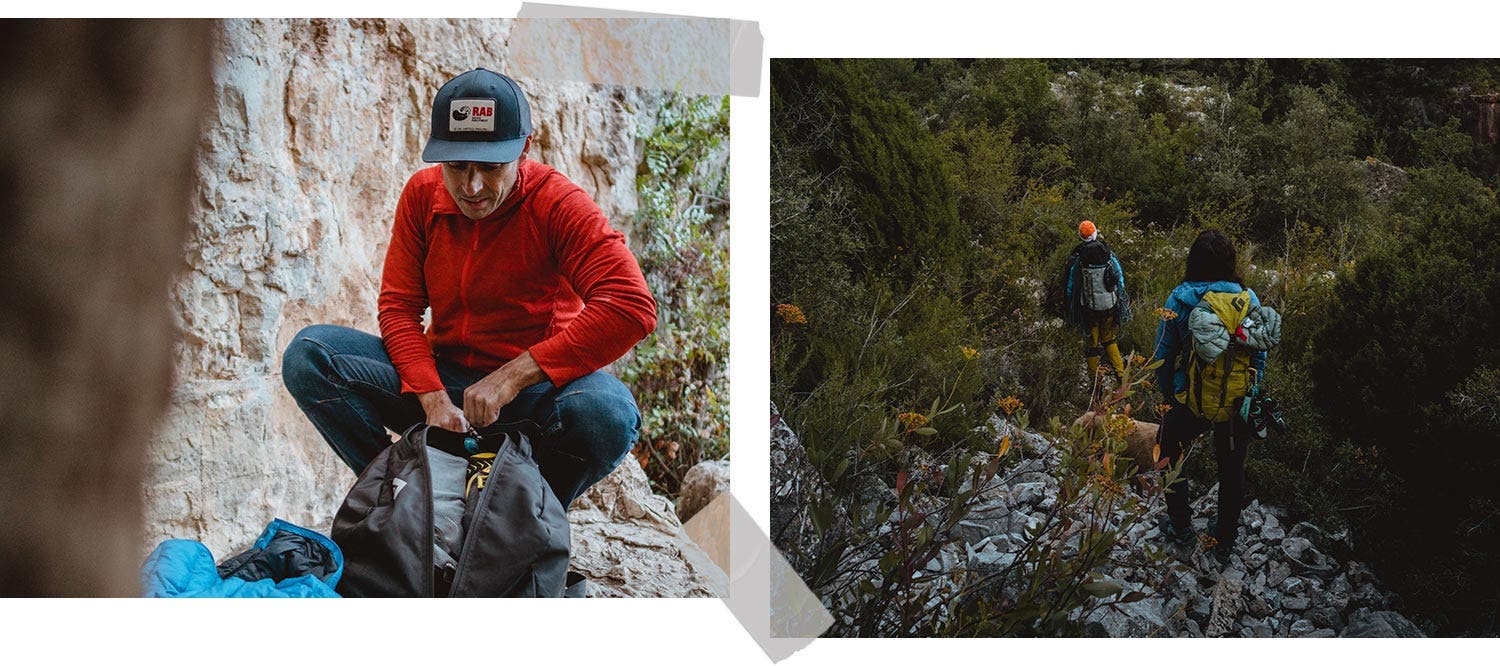 We spent a calm clear night at the local campsite, where some of us slept in the tent and the rest kept cosy in their vans. I remember it being one of the first weekends that it got very cold at night. The next day we started on the right foot, we woke up to more sunshine and a great cup of coffee. We left the campsite and headed towards the next sector, La Reina Mora. The approach was almost a climb in itself. There was a narrow path winding down between the dense vegetation forcing you to use both hands to stay balanced. Once we arrived, the bright walls were reflecting the heat and we were transported to a hot summer's day. We quickly got to work on the wall. It was great to be a group of six climbers because we could set up ropes on three different routes without having to wait for someone to belay.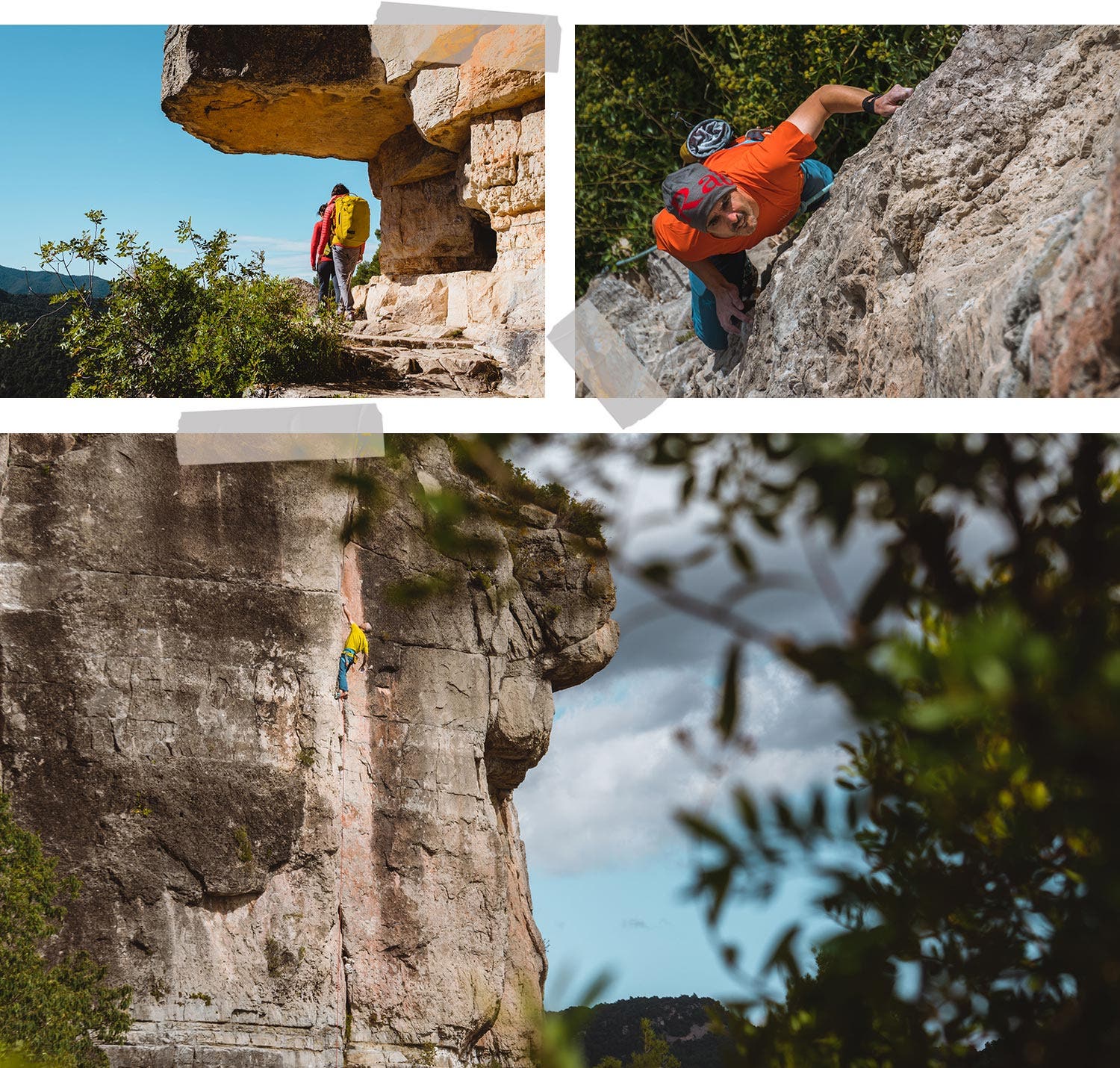 As the day went by, it became clear to everyone that our favourite route of the weekend was "Estoy Vibrando", a 6a+ climb that was not particularly difficult, but featured a beautiful crack that ran up the length of the wall. At times, you meandered around it but sometimes you had to climb straight up the crack. We liked it so much that we set up a fixed rope on a nearby route so that I could climb up to a vantage point to shoot photos of the rest of them. It was hard work but seeing everyone's smiles when I showed them the resulting photos was worth it.
Looking back at these adventures and being locked down again makes you appreciate these trips even more. I'm so happy that we did it when we could, and we are already planning the next one as soon as we're allowed to travel again.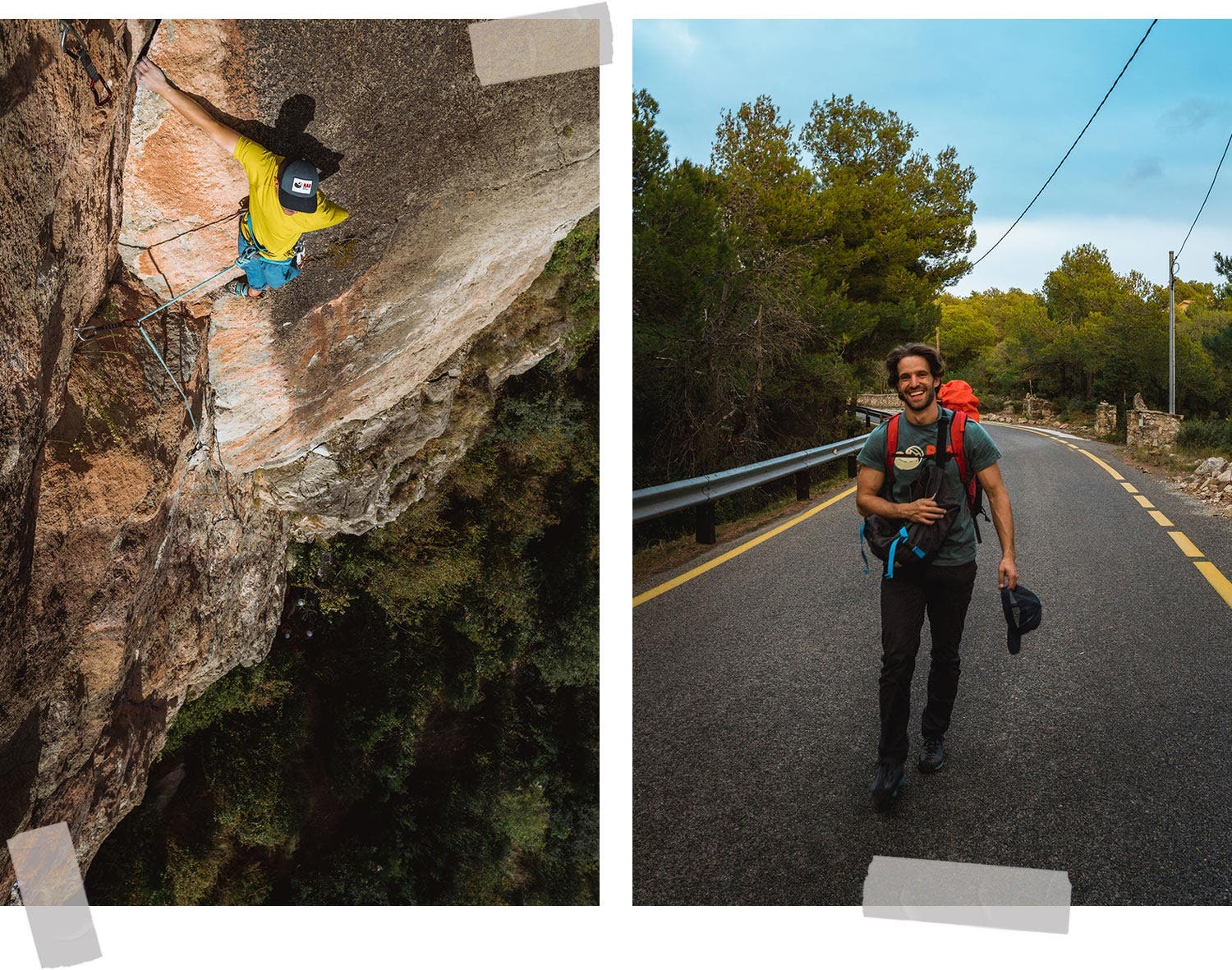 Notre modèle phare. Chaude, coupe-vent, respirante et compacte.

Le t-shirt MC Stance Vintage est un t-shirt confortable à manches courtes en coton bio, possédant un logo Rab vintage.
Un pantalon d'escalade mi-épais et extensible à porter toute l'année quand il fait beau.