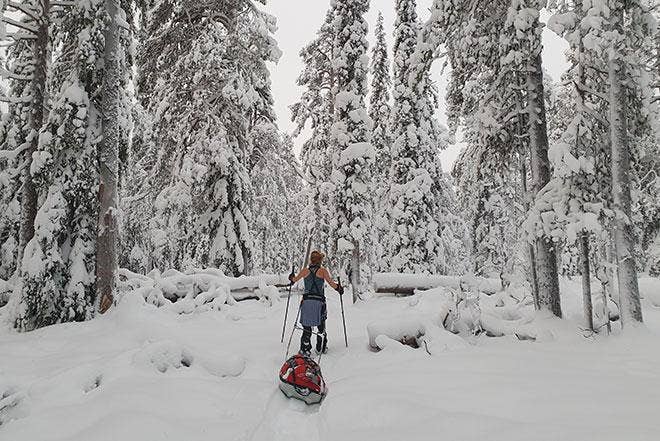 An entire winter in Swedish Lapland? Why not?
Me and my expedition partner Gerard had been ice-skating and winter camping for weeks above the Arctic Circle, but still it felt like I only just got a small taste of what this remote part of Europe has to offer.
---
By the beginning of December Gerard was going home, COVID-19 caused increased restrictions and the weather was far from optimal, but I decided not to let any of it stop me. "I'm not coming home, I'm staying all winter!" I told my disappointed friends and family, who also have learned by now that I am most happy when wild, remote, extreme and diving into the unknown. Whether it is ice-skating the sea ice in the archipelago near Lulea, snowshoeing through Muddus National Park or going on a full-blown expedition through Sarek and/or Padjelanta, I'm pretty sure I'll be just fine up here in Northern Scandinavia. I've got an entire winter to build snow caves, do some avalanche training, cross glaciers, learn how to snowkite, expand my survival skills, get excited about animal tracks, jump in and climb out of ice holes, get strong(er), go dogsledding and enjoy the wonders of travelling in winter. The possibilities are boundless.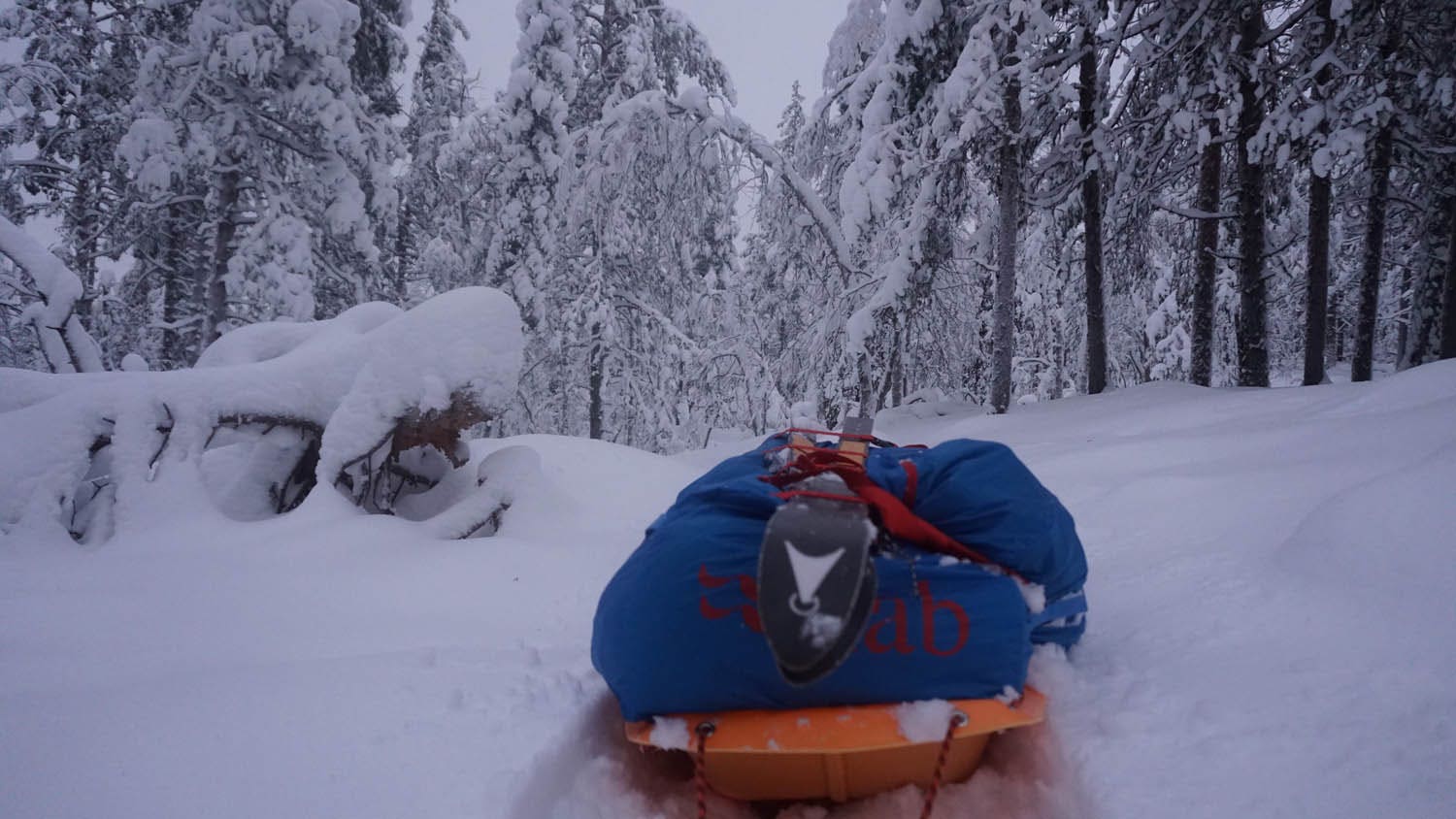 I'm starting off with a multiday ski and snowshoe trip through some of Sweden's oldest forests. Even though pulling a pulk through fresh powder is much heavier than through the packed snow you get later in winter, there is something beautiful about the pristinity and the feeling of being the only human being amongst the creatures of the forest.
While slowly, very slowly making miles, I get into a meditative state. One foot in front of the other, rhythmically trying to breathe through the nose and soaking up the beauty that's surrounding me. The snow is mesmerizing. It sparkles, dances and mutes almost everything. All I hear is the sound of my snowshoes in the snow, the wing flaps of a startled grouse and the grazing of a bunch of reindeer.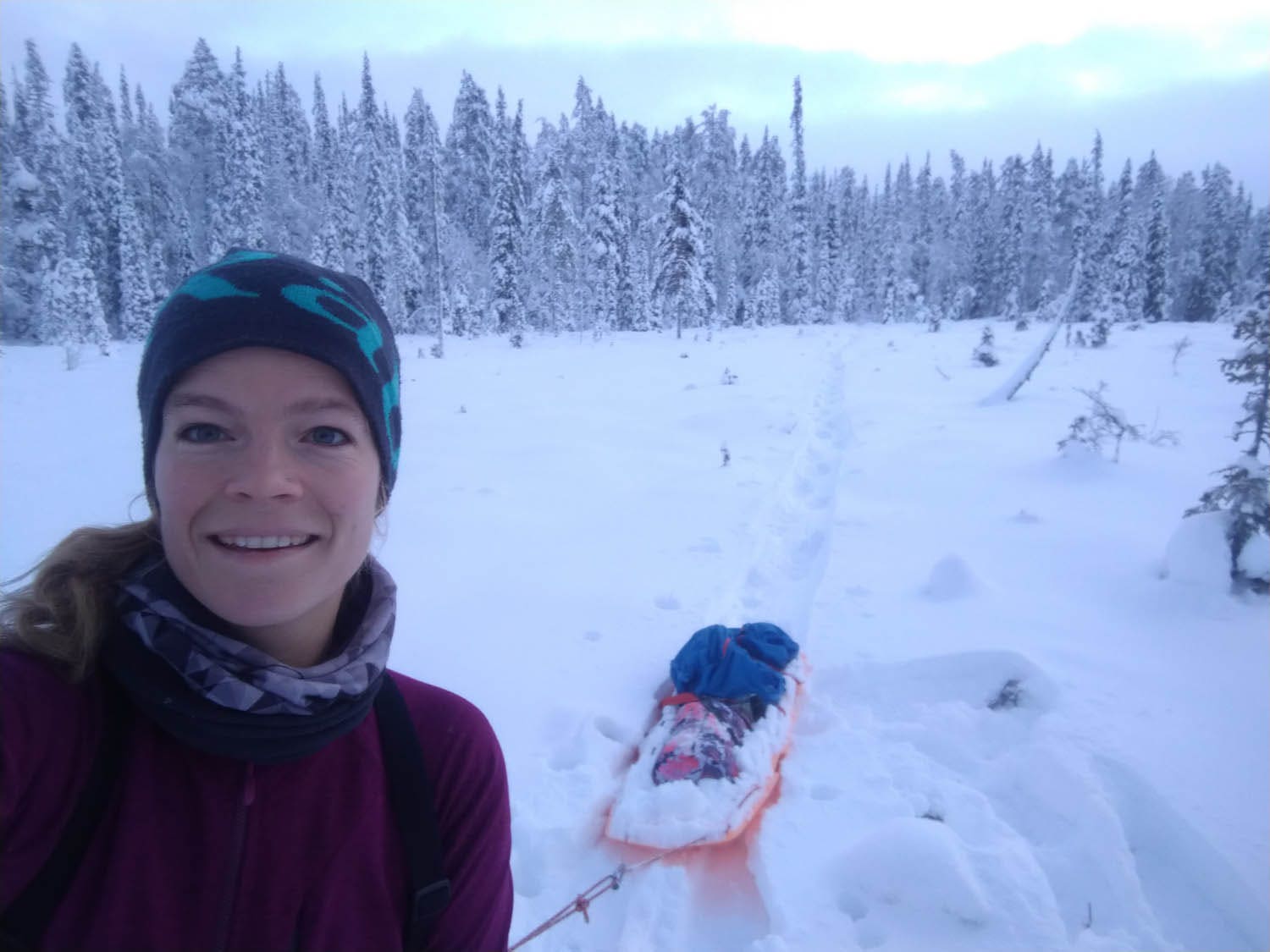 Even when I don't see them, the snow reveals the presence of animals that are otherwise quite hidden. As a true crime scene investigator I study the signs left by foxes, hare, squirrels, woodpeckers, elk and even lynx and wolverines. What happened here? Which way was this animal travelling? Why? When? At which pace? When you develop an eye for your surroundings, everything starts to amaze: the spiral patterns in the old trees that lost their bark, the lichens in the branches, the velvet on the mushrooms eating up the birches. Although there is not much to forage at the moment I make tea from bog labrador bushes and pine needles and collect some pine resin and birch bark to start my fires with.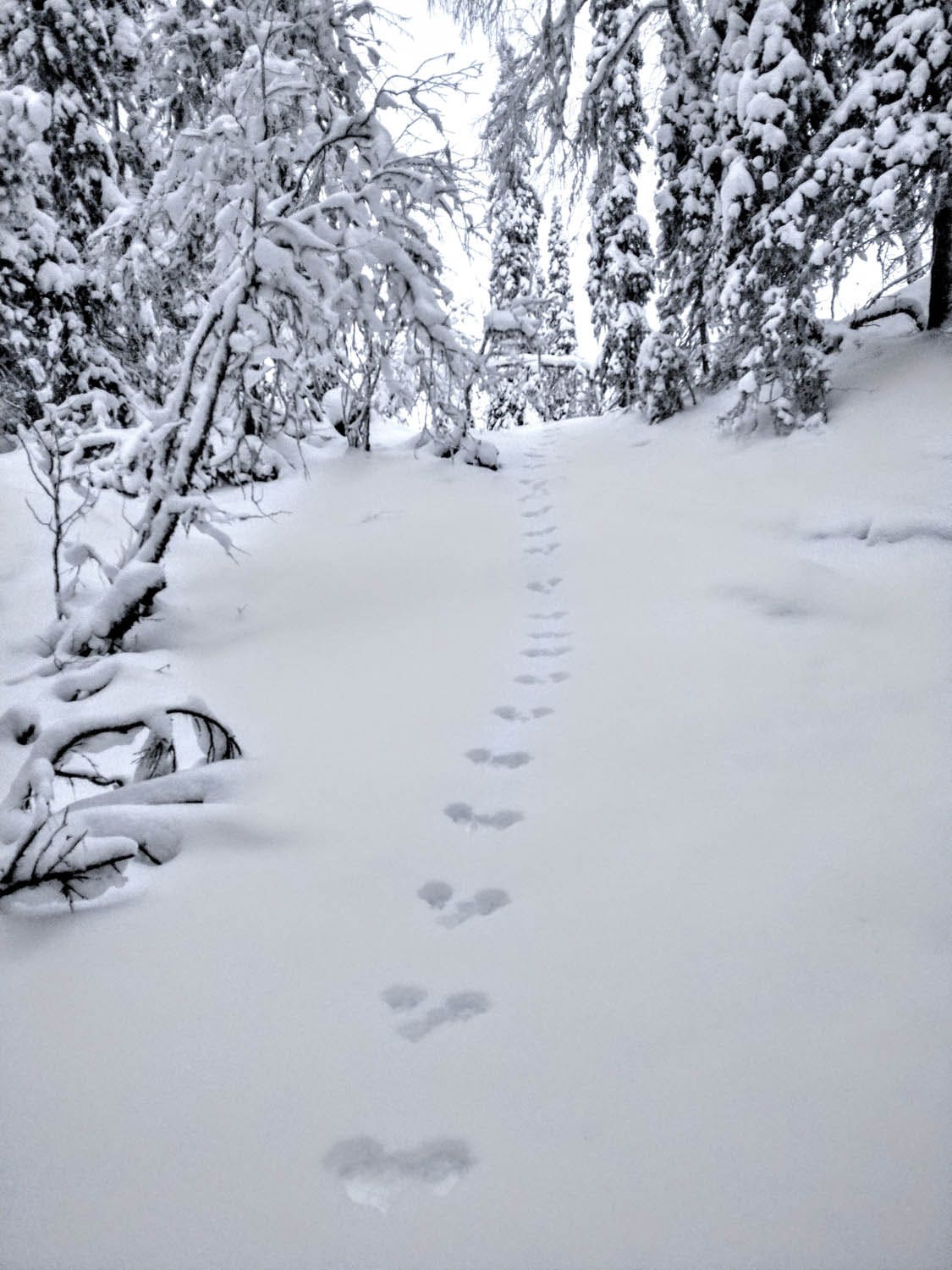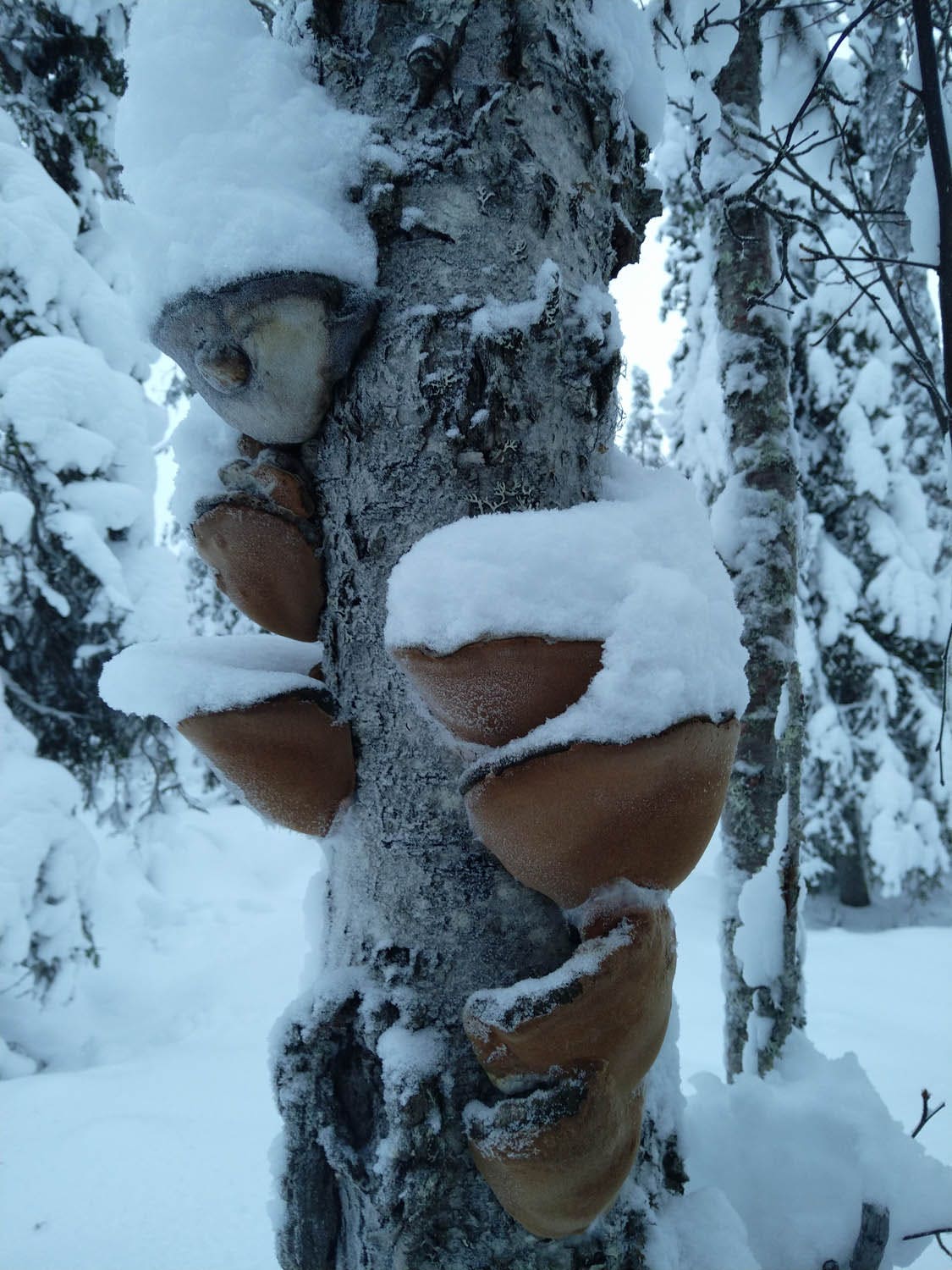 A fire is nice in these conditions. Not just because of the cold and the amount of snow I need to melt for drinking water, but also because of the light it gives, as these are the shortest days of the entire year. On December 21st the sun rises at 10.49 and sets already just a few hours later at 12.26, leaving me trying to navigate through a dark, dense forest with not much more than the beams from my headlight. I find it fascinating how much you can actually still do in the dark. It makes the forest a bit more spooky and I am extra alert, which in turn is exactly why I love adventuring so much: It makes me feel alive! On some nights nature blows my mind entirely by showing me the spectacle of Northern lights that never stop to amaze and excite me.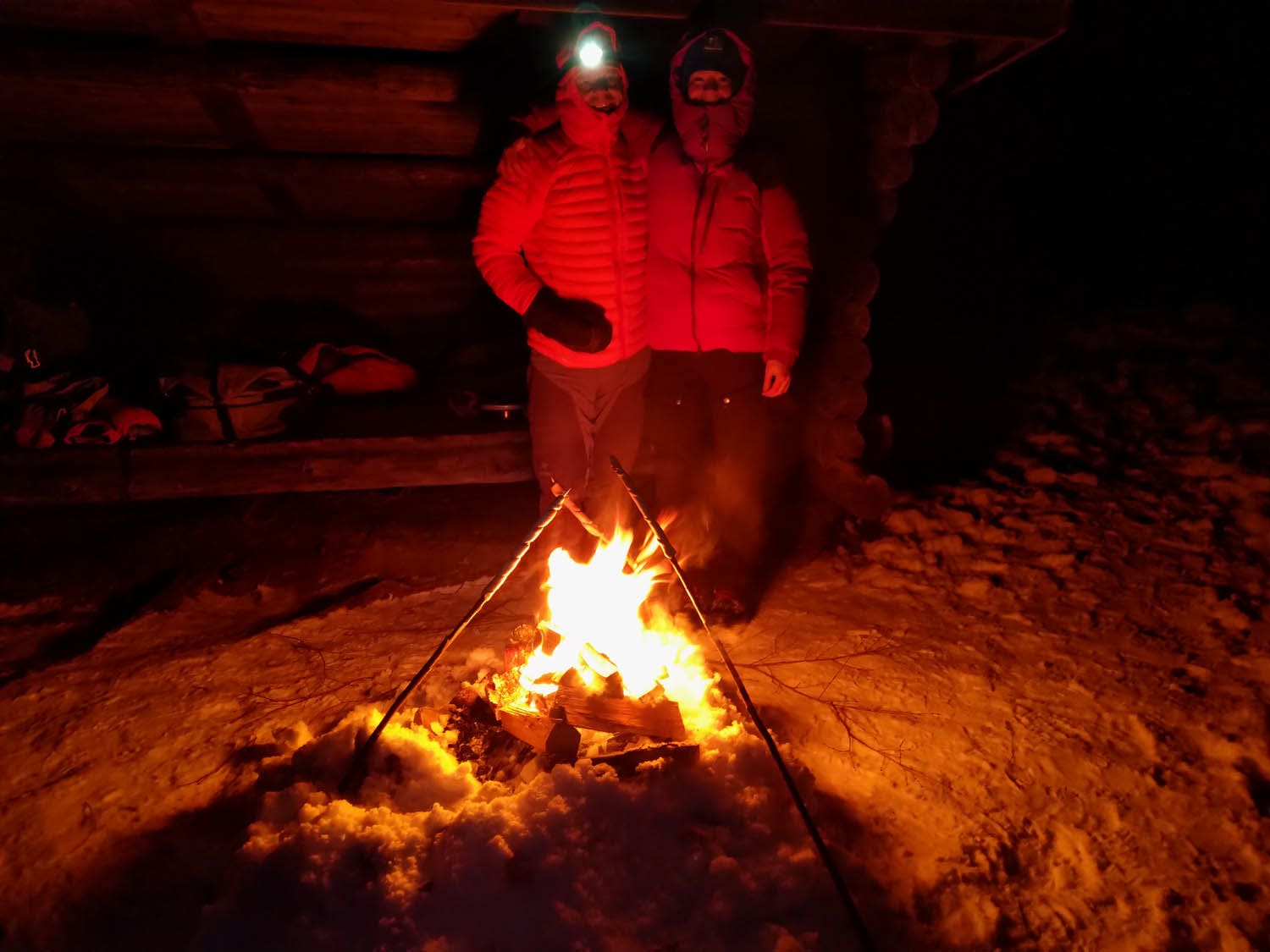 All of these winter adventures were supposed to be preparing me for a full crossing of Lake Baikal next March, but with COVID-19 restricting me from going there, I'm making a plan B. As the days pass, more and more ideas come up. With Europe's last wilderness around the corner and a whole range of Rab equipment in my pulk, the possibilities are boundless!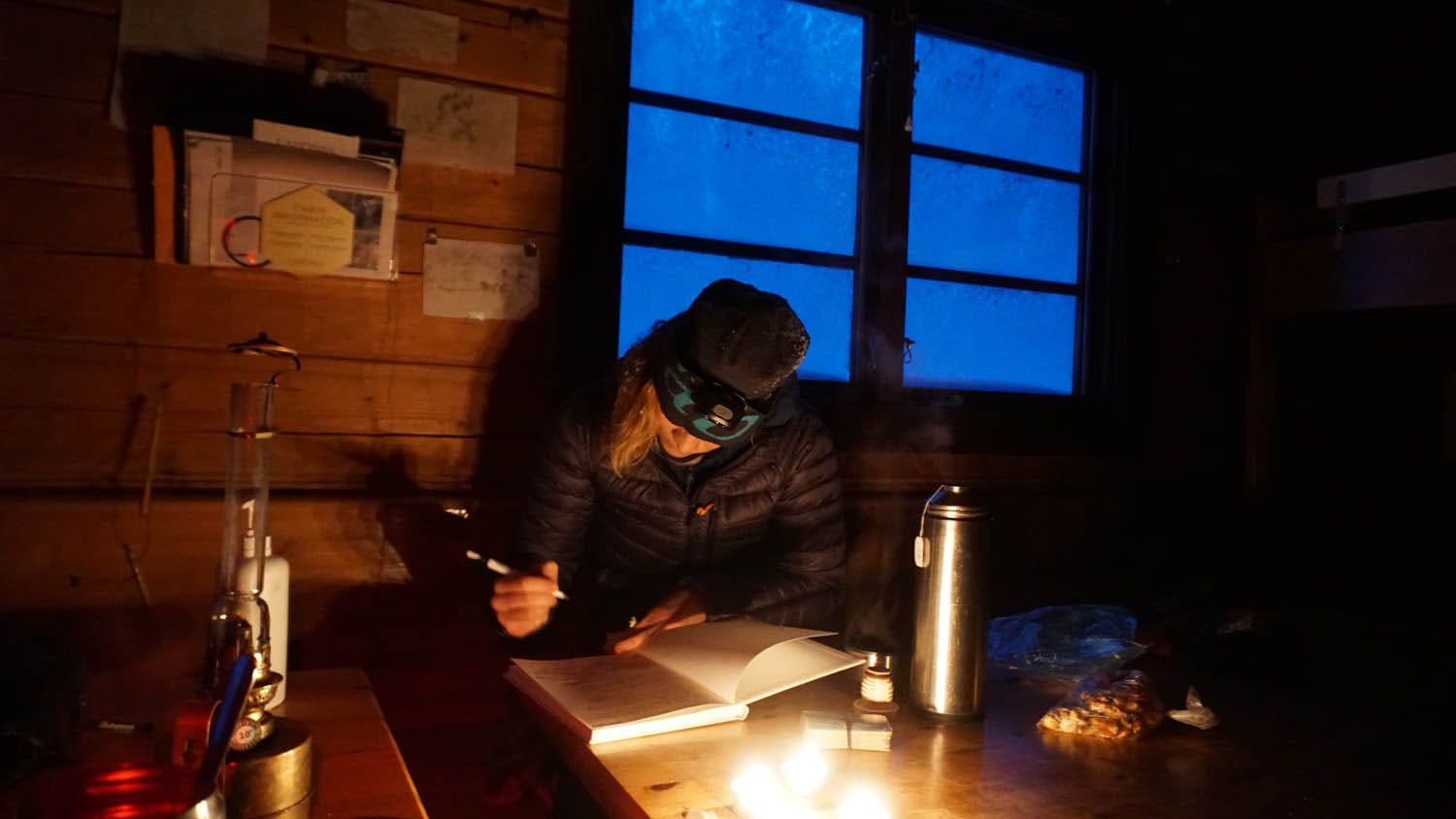 Tamar's Kit List
My pulk is lined with a pulkbag and topped with a polar bedding bag. It saves me lots of time packing and unpacking my mattress and sleeping bag and keeps my gear well organized, while adding very little weight. Furthermore, I'm in love with the Power Stretch Pro Pants and keep my Microlight Alpine Jacket always close by to grab whenever I take a break or temperatures drop suddenly. I love the performance of the Force LS Tee or a Power Stretch Pro Pull-on when temperatures drop. The Infinity Jacket is there when conditions get really tough. The fact that it's down and Gore-Tex truly amazes me and seems to do just what it is supposed to do. My Hut Boots make my time in the tent amazingly comfortable. And one thing I am very glad about: The odour control technology of my equipment is quite extraordinary. Even after many days of sweating my way through deep, soft snow I feel quite fresh and ready to go out for more. Much more! Winter has only just started...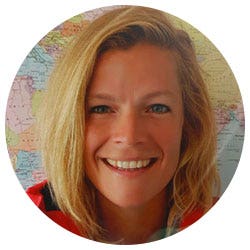 Words and images by | Tamar Valkenier
---
Tamar Valkenier is a Dutch adventuress and survival guide and is currently preparing for her upcoming expedition to Lake Baikal which – assuming that travel restrictions allow for it – she and her partner Gerard Murre aim to cross on ice skates. At our Basecamp blog, Tamar will report about her training and preparations for the expedition on a regular basis. You can also follow Tamar at www.tamarvalkenier.com or on instagram @tamarvalkenier.
Read more about Tamar here