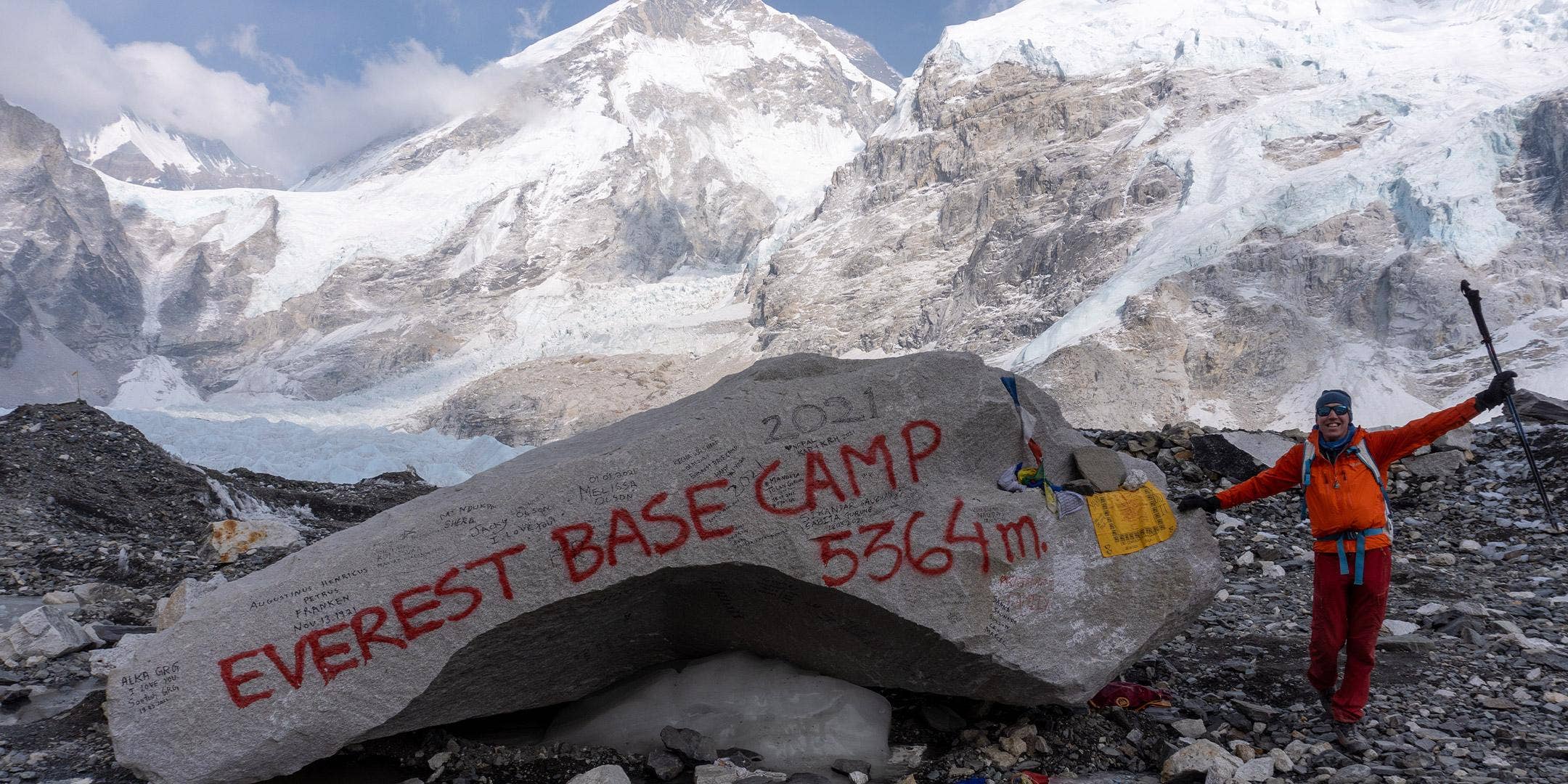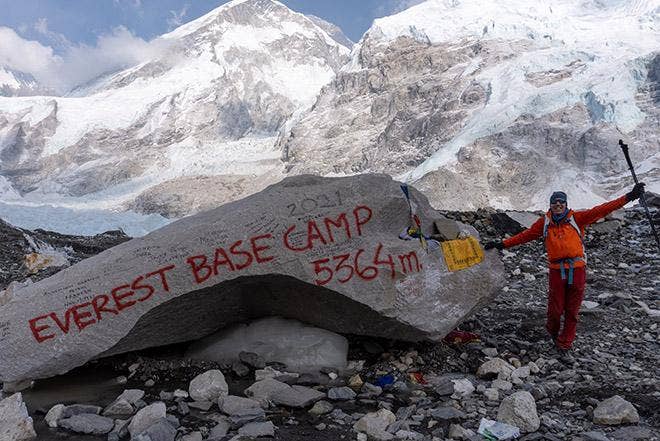 Choices. For everything we do in life.
It was not easy to make the decision to go to Everest with Covid raging around the world. But at the time we left Europe, Nepal had low infection rates, and they claimed there would be sufficient testing for all the people going to the mountains. Also, and the main reason for our decision, by buying an expedition, we would support the porters, the cooks, the lodge owners, etc.
That's why we decided to go.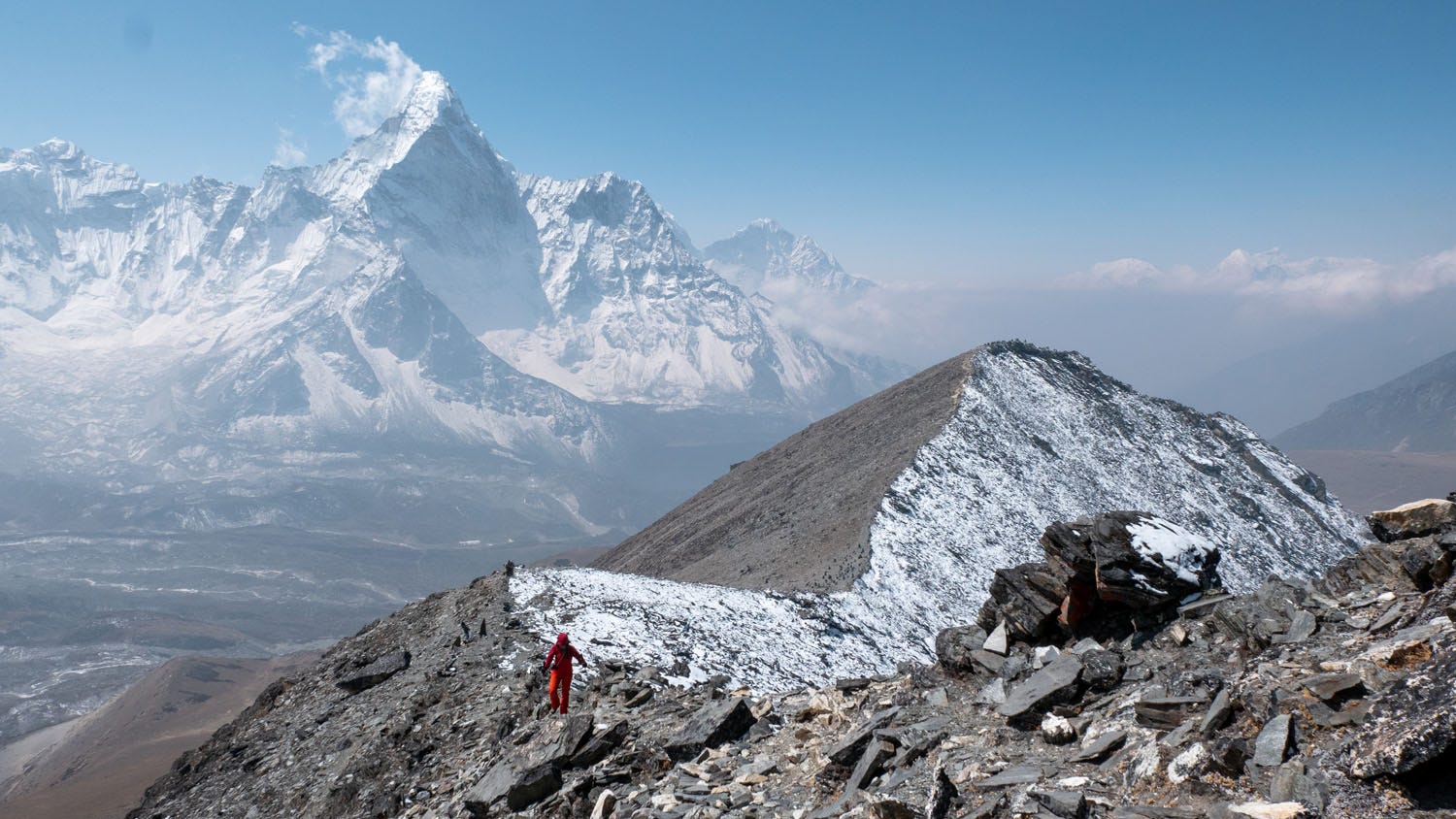 Another decision we needed to make was deciding the style that we wanted to climb Everest. In 2018, we climbed Manaslu without supplemental oxygen or the help of porters above base camp. This was more like alpine style, apart from using the fixed ropes for safety. For me, Manaslu was training for a higher goal: climbing Everest in the same style.
Coming from Europe, almost all the routes we climb are done in alpine style, plus using the huts for shelter. With that in mind, I wanted to try Everest in the same pure style, already applied by Reinhold Messner in 1978, but apparently forgotten because of the commercialisation. This meant no supplemental oxygen and no Sherpa support above base camp. Yet, we would still use the fixed lines as these would be the only safety we had.
Mountaineering can be full of contrasts. Sometimes our climbs feel like being in a flow state, with the next thing coming easily and at the right time. And it feels like you don't need to invest much energy to proceed. Success feels imminent.
But this trip was different…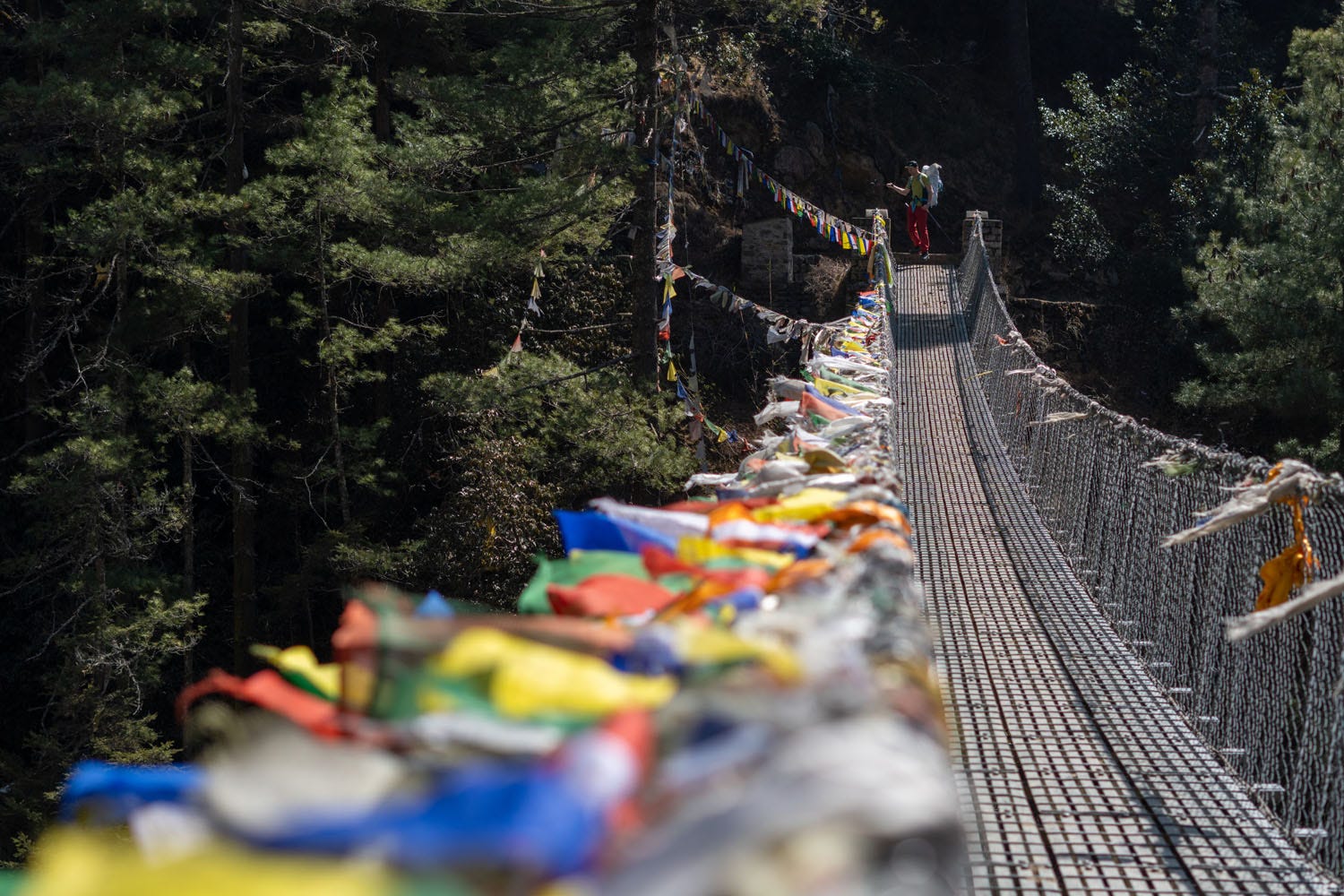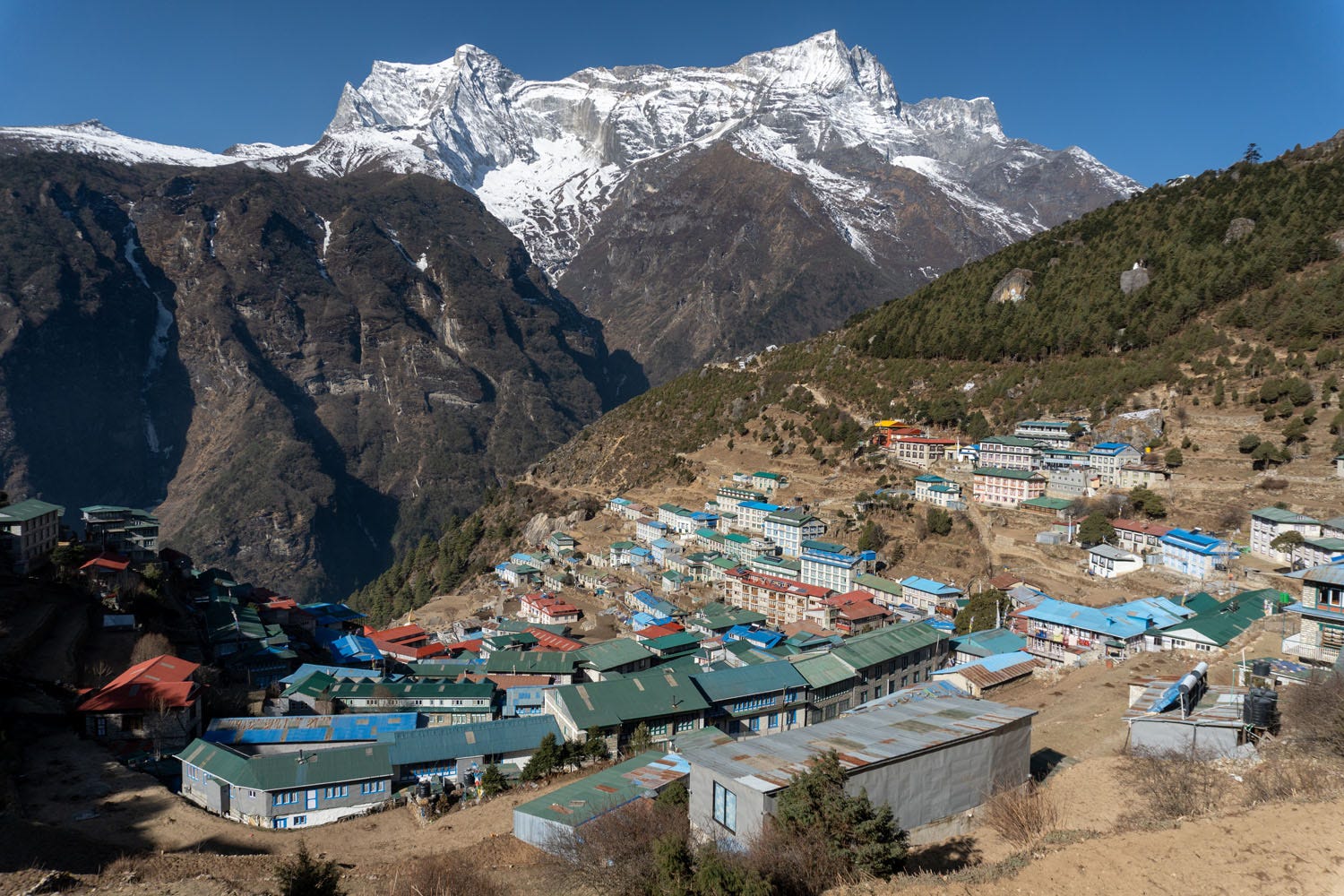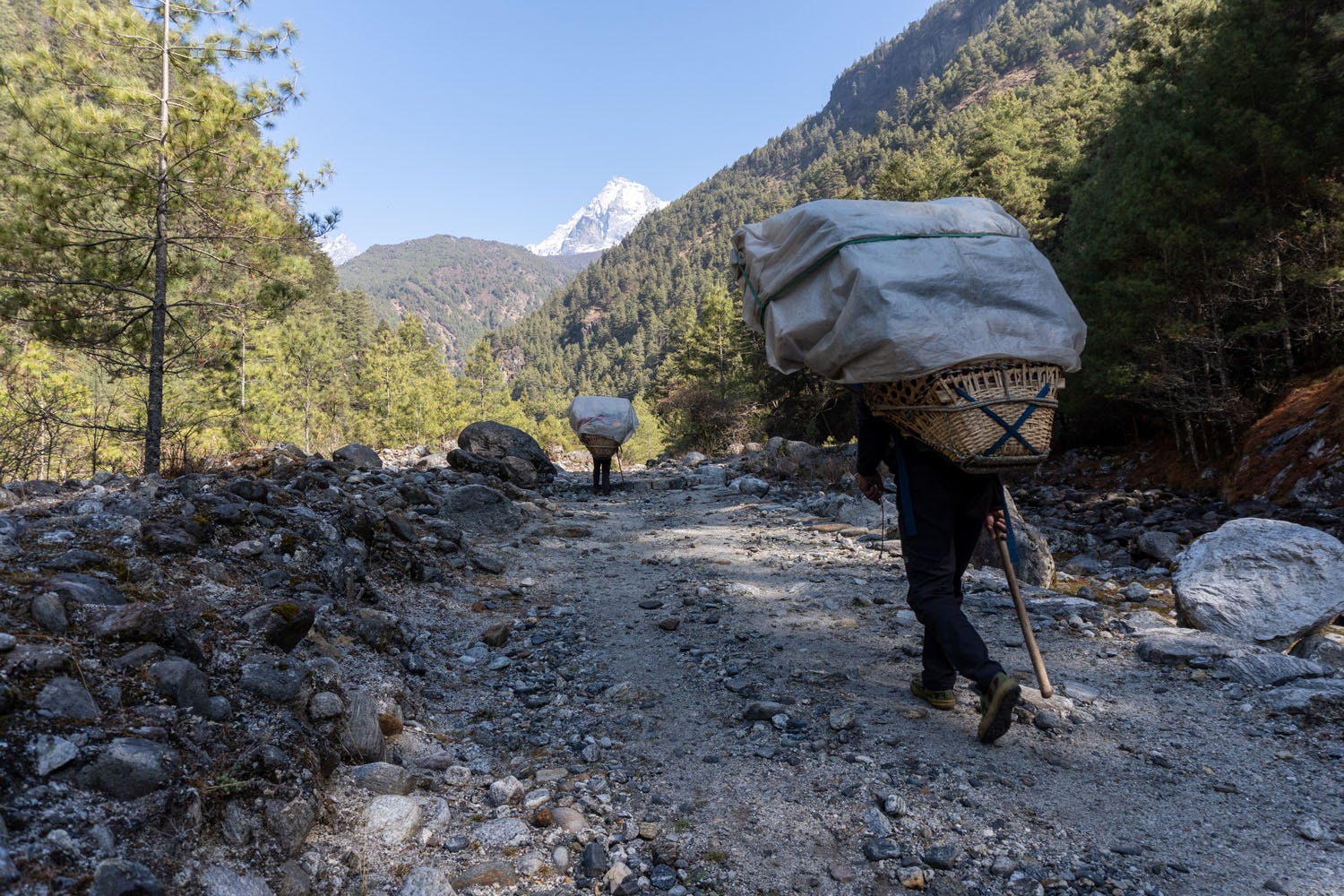 After months of training, we flew to Kathmandu in the middle of March 2021. We spent six days in quarantine before we continued to Lukla and started our trek towards Island Peak, our first goal. It was amazing to be back in the Khumbu valley. The last time I was there was in autumn 2016, but now it was so much quieter. The trails were empty. Many lodges were closed, and the weather was glorious. The 6000m peaks above the valley pierced the blue skies, and the smell of yak poo, incense and mountains created a familiar, heart-warming atmosphere. It was great to be back in the country with so much beautiful nature, and so many memories.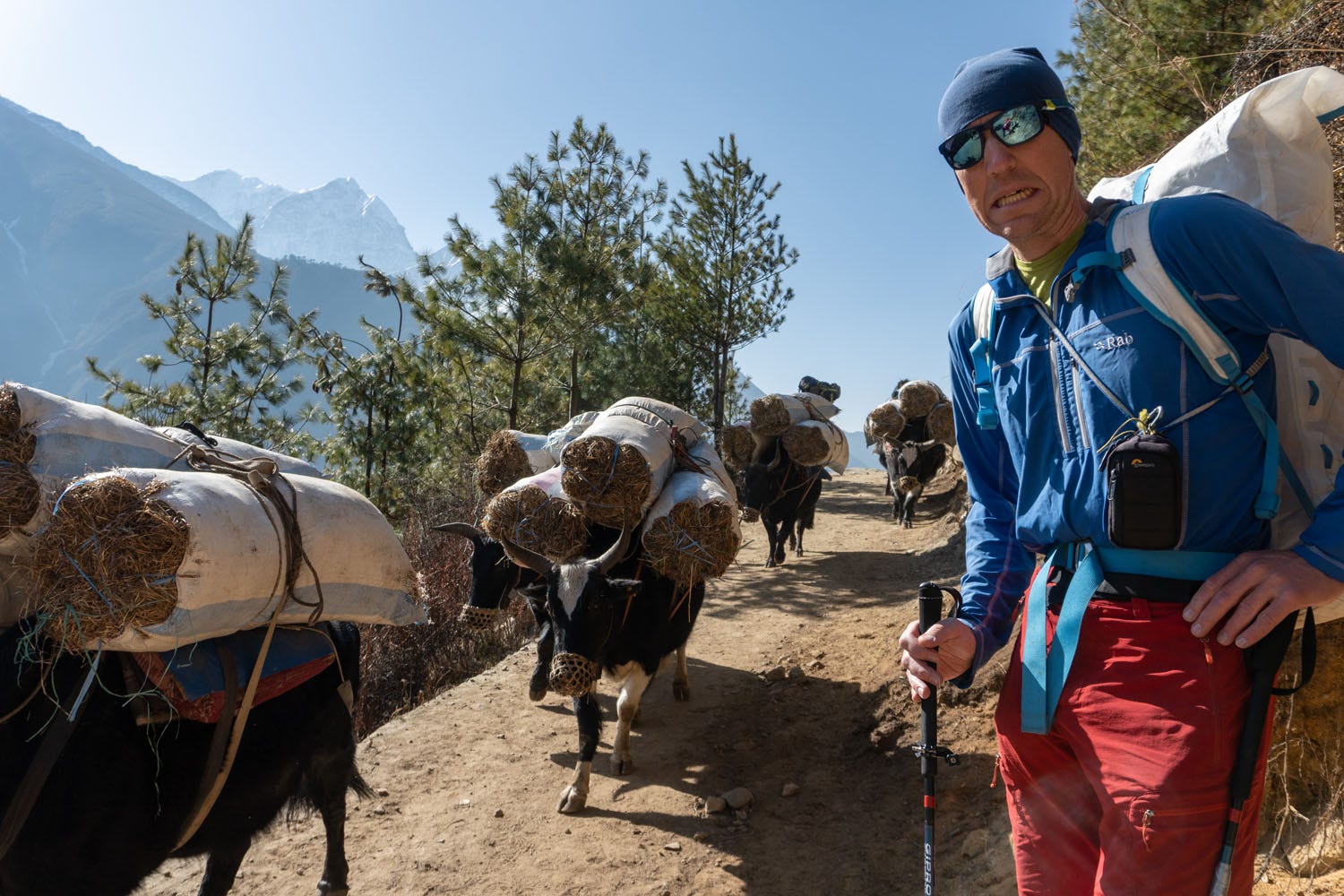 Island Peak (6189m) felt hard. On our first attempt, there was too much wind. On our second attempt, the weather was better, but the conditions higher up were just too difficult and dangerous. The dry winter had created a rock scar underneath the summit, which stretched out over the whole width of the mountain. The bare brittle rock had come out and the only way to the summit was through this band of rock. Risking the rock fall we could see was probable due to all the loose boulders on the ice.
We decided to turn around, at around 6000m.
We felt good at 6000m. So, with a positive feeling and high hopes we continued to Everest base camp. It was an amazing feeling to finally be there after all the stories we had read about this place. We were early in the season and there weren't many climbers yet. Sherpas were still building the camp, and other groups were arriving every day. We didn't waste any time and two days after our arrival we did our first rotation towards Camp 1. Our feeling in the ice fall was the complete opposite to what we expected. After reading so much about this route, I thought we would feel confident and be relatively quick. But instead, we were slow and terrified. It was like a maze of ice, with massive and never-ending blue crevasses and icy towers with our path straight underneath.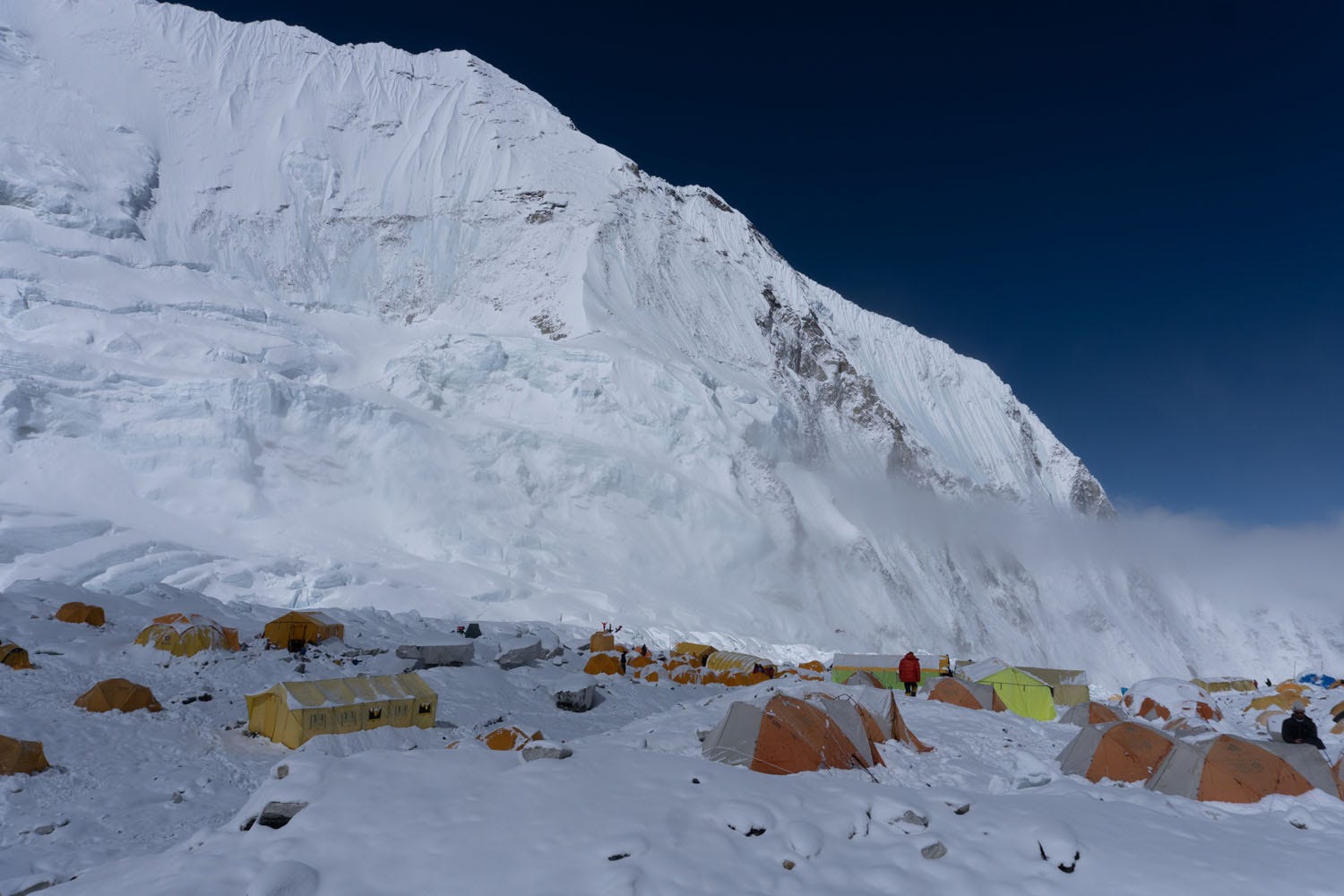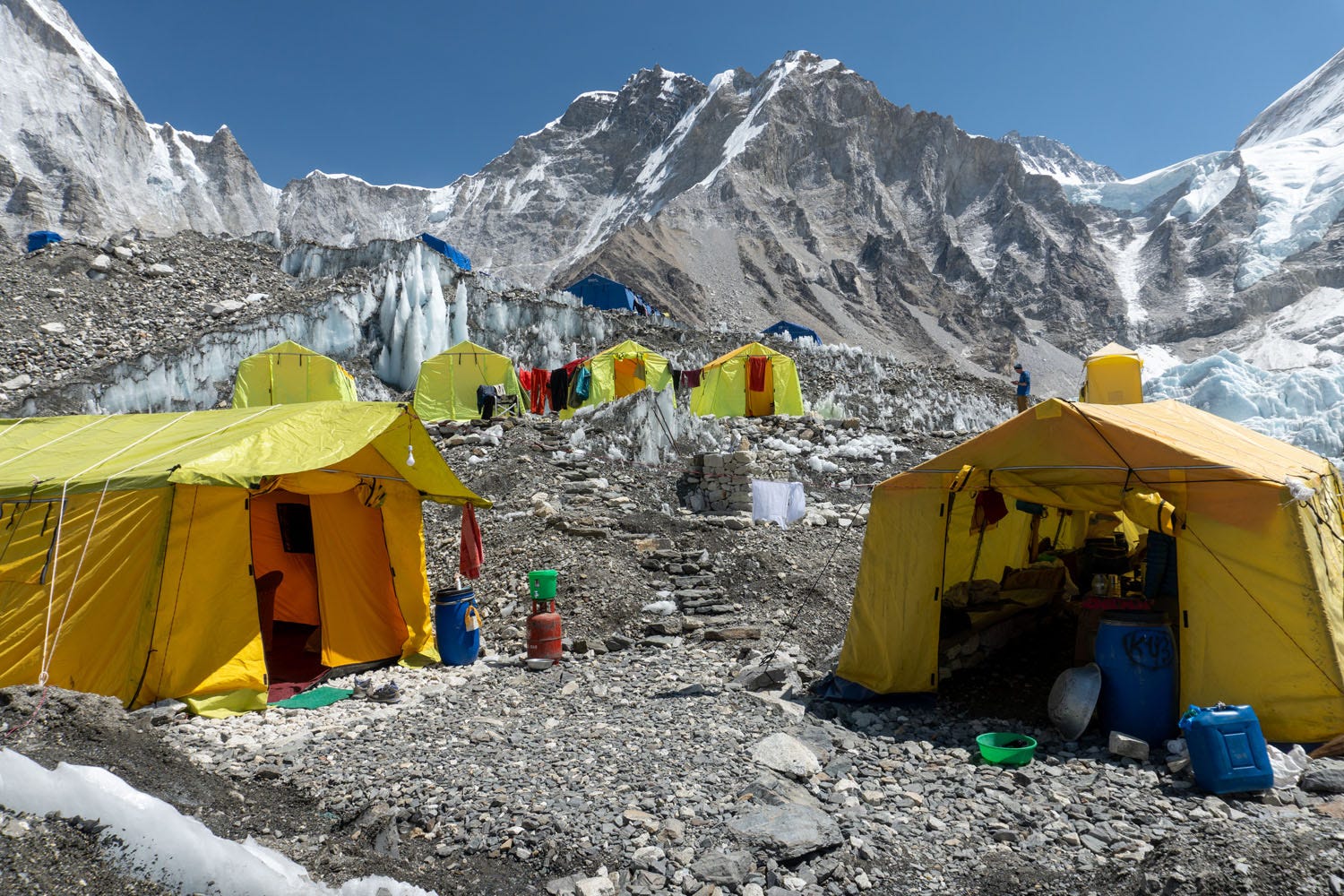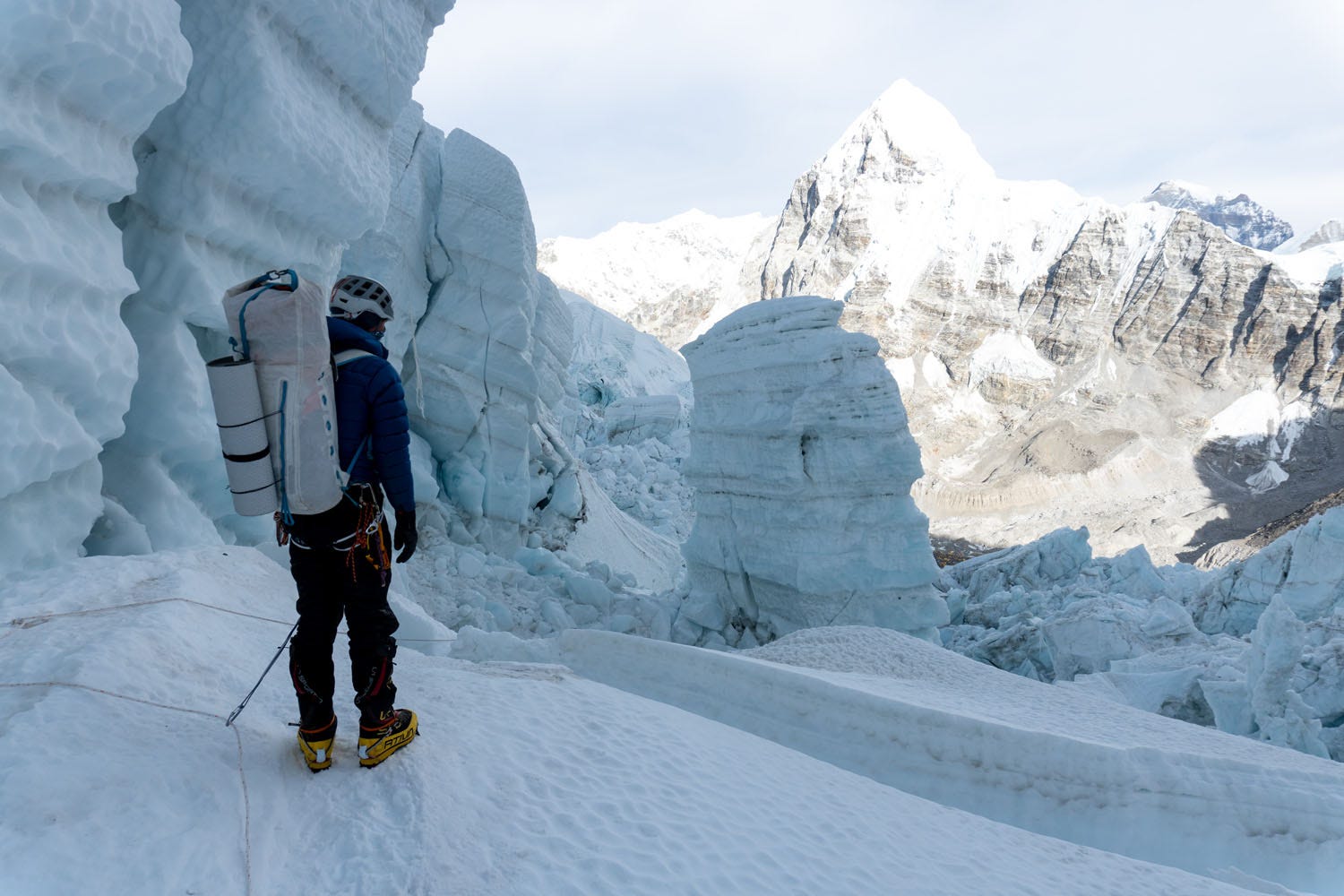 It took us almost eight hours to get to Camp 1, and it was not until two weeks later that we heard that the icefall was much longer and dangerous this year compared to other seasons. We were the first western climbers in Camp 1, which was only marked by bamboo poles from other companies. It was deserted, and we felt like we were on an icy planet with Nuptse, Lhotse and Everest above us in the western Cwm. The wind was furious and we had a hard time putting our tent up. At a certain point, it took two people to hold the tent down while pitching it. I even had to warn my partner that the wind was moving her rucksack.
After a horribly windy night, we decided to take the tent back to base camp. We felt that the icefall was too dangerous to go through again, and I couldn't imagine taking any clients with me. So we went down, defeated and tired. Luckily, there were some people in base camp we could share our experience with. Was the icefall really too dangerous, or was it just us being scared? In the end, we accepted the icefall was longer and scarier than other years. Five days later I went up again to drop our tent back in Camp 1. This time it took me five hours and I felt much better.
But it didn't last. We started to get sick, feeling worse and worse each moment. It started with a cough and a fever, then ended with a couple of days of terrible headaches. In the end, I thought about calling the helicopter and leaving. But as I thought that, the pain started to ease. We were tired and needed to rest. We descended to Dingboche (4300m) for a quicker recovery. But I didn't feel like I was getting any stronger. I was run down and had no energy. Empty. Drained. Even a small walk through the village left me exhausted. After three days, however, we decided to walk back to Base Camp because my partner was feeling much better, and ready to go up again. I was still in doubt, not sure if I would actually be able to make it up.
I felt better when we started walking, and we made the trip to base camp faster than the first time. With this newfound energy, we felt positive that we could at least go up a little higher. It all felt promising. On the first rotation, we managed to sleep at Camp 2 (6400m) and touch Camp 3 (7000m). On the second rotation, I managed to sleep at Camp 3 before turning back to base camp because there was too much wind.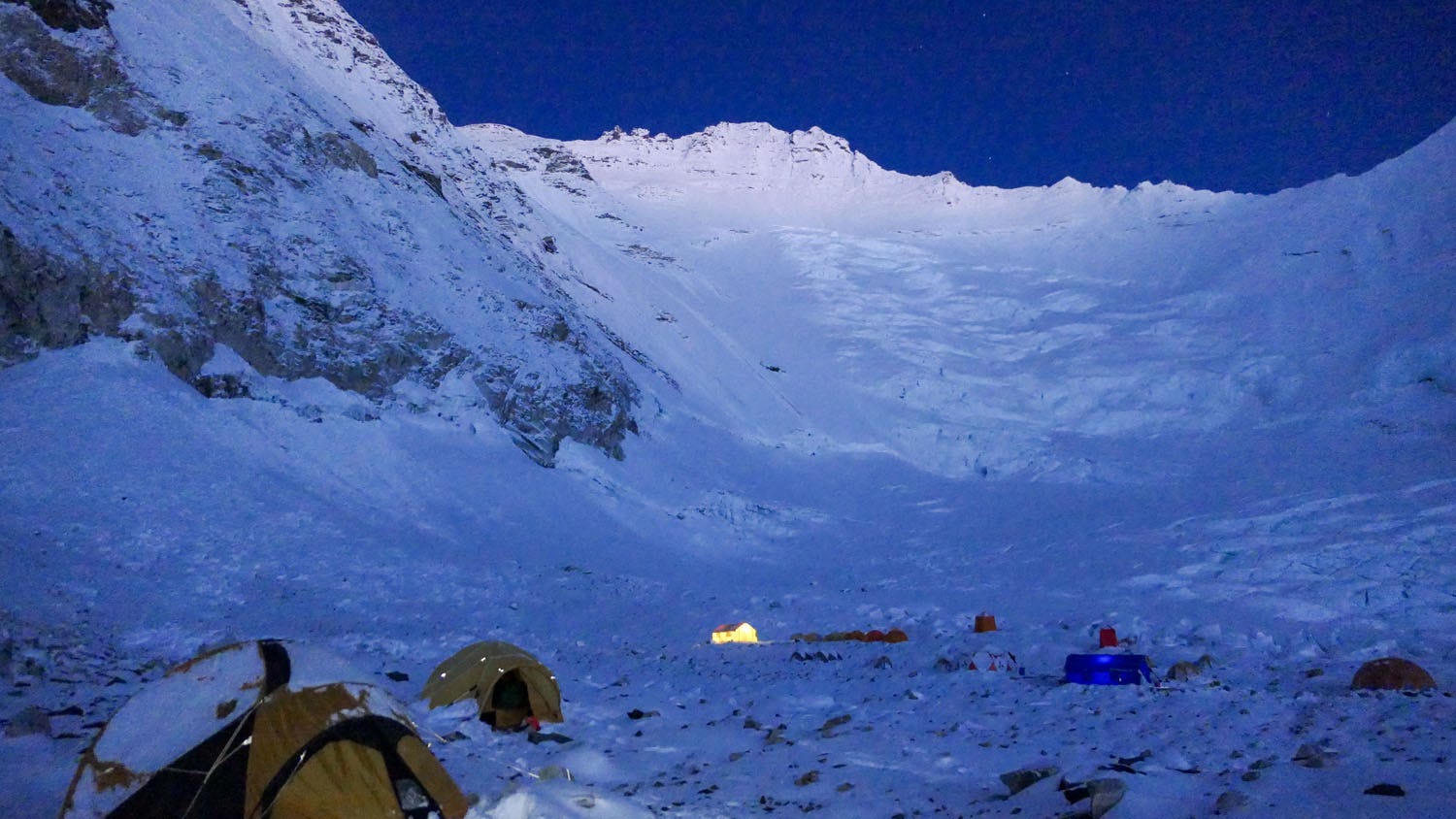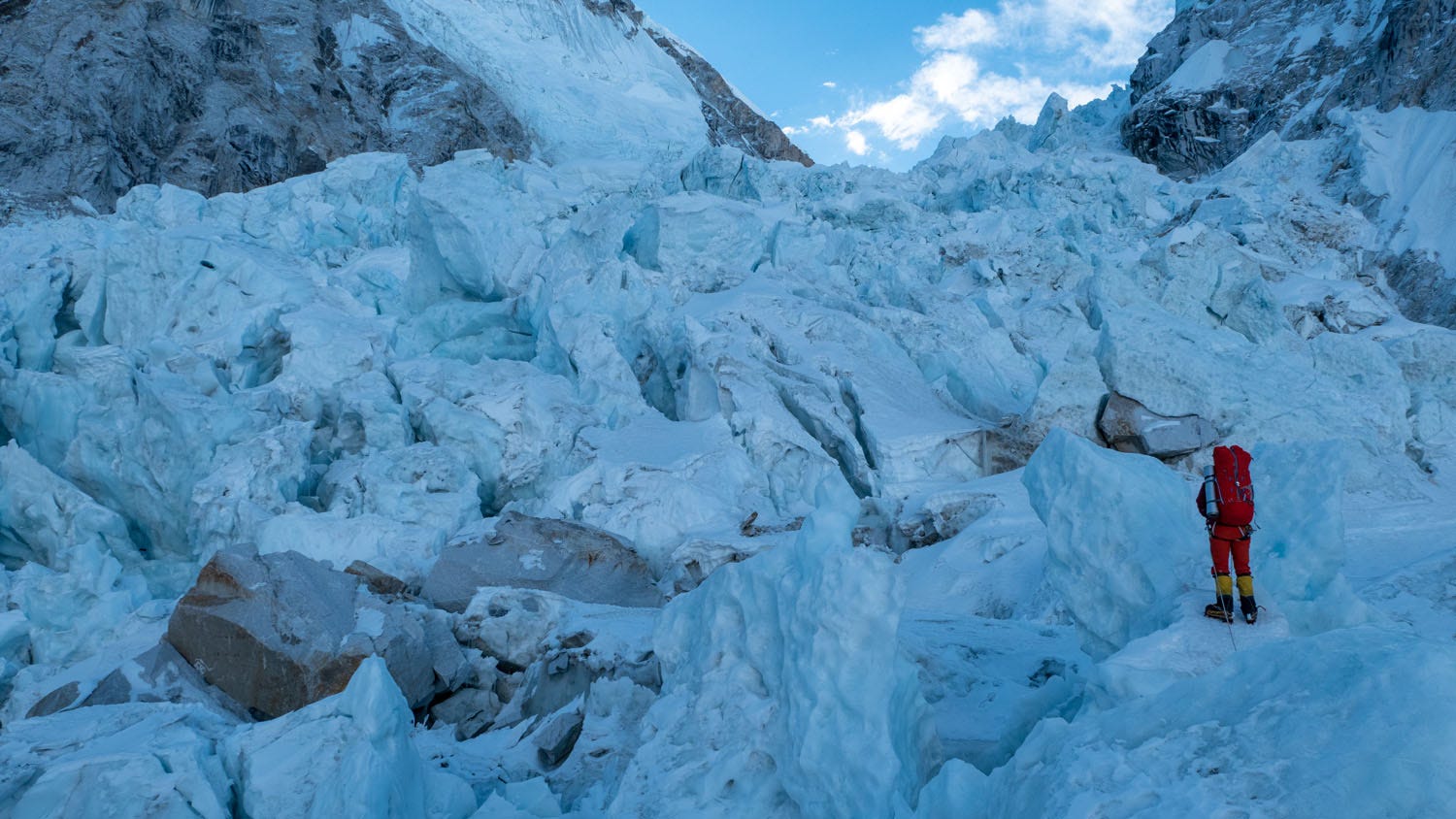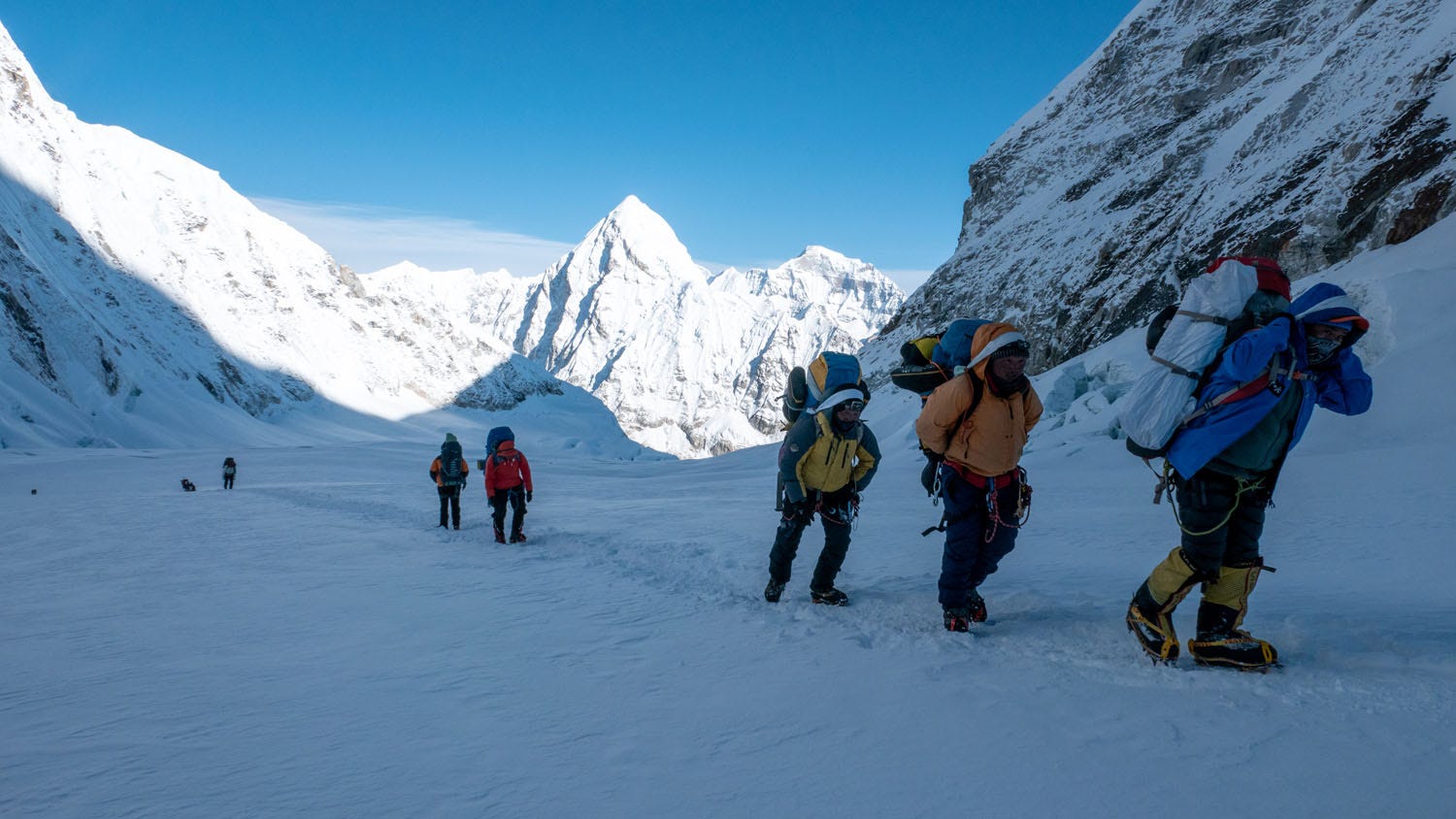 Everest feels like a strange place. There are many climbers who are not that experienced on the mountain. We saw a lot of rubbish on the mountain this time, from coke bottles to wrappers, and hardly anybody picked anything up. We took as much rubbish down as we could, but it felt strange that people admire and praise this mountain so much, yet don't clean up after themselves.
Another thing that made us think, was the use of supplemental oxygen. After coming down from our acclimatisation and ready for the summit push, many people told us we should use oxygen to increase our chances. This would also help as we had been ill, they said. They didn't seem to understand our style. And for most of them, the summit was their main goal. They didn't care how they would do it; nor how they'd descend. We saw many climbers being picked up by helicopters from Camp 2 because they didn't want to walk back to base camp. Climbers would fly to Namche Bazaar (3400m) for three days to rest and get stronger before their summit attempt, and many took the helicopter back to Kathmandu after they summited. This has a huge impact on the environment. But, to us, it seemed that nothing else matters, if the summit was within reach.
The craziest thing was that we felt we had to justify our actions to others on the mountain.
Many people challenged us. Why were we using ice axes? Why were our bags so big? And, why we didn't we use supplemental oxygen? It was a crazy experience. What made it crazy was that the people who doubted us and our experience, where generally the ones who had hardly any experience themselves! They had never climbed at this altitude, and didn't even ask us about our prior experience before commenting. It felt as if these people had bought the power to judge, because they paid so much money to be on this mountain.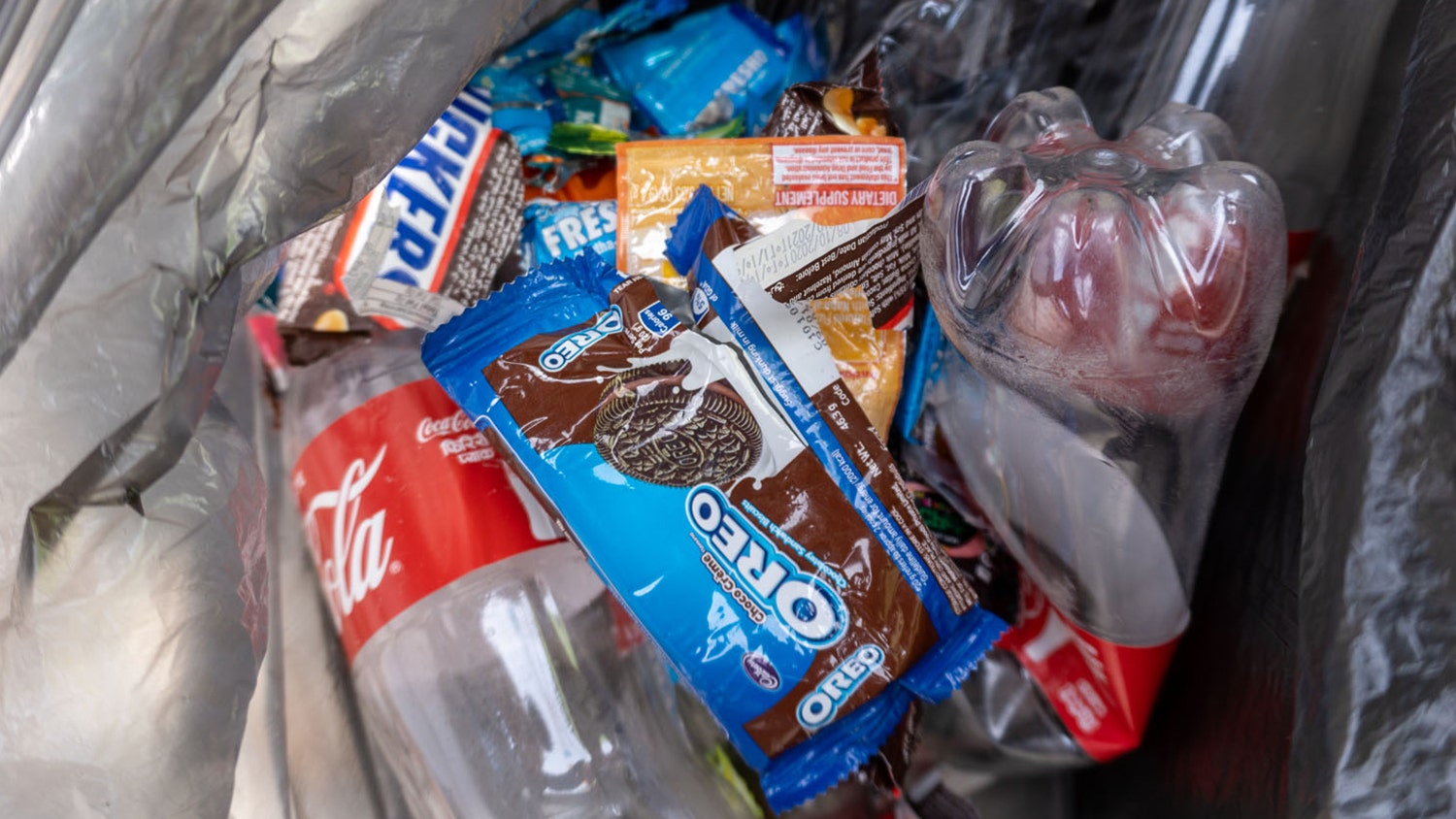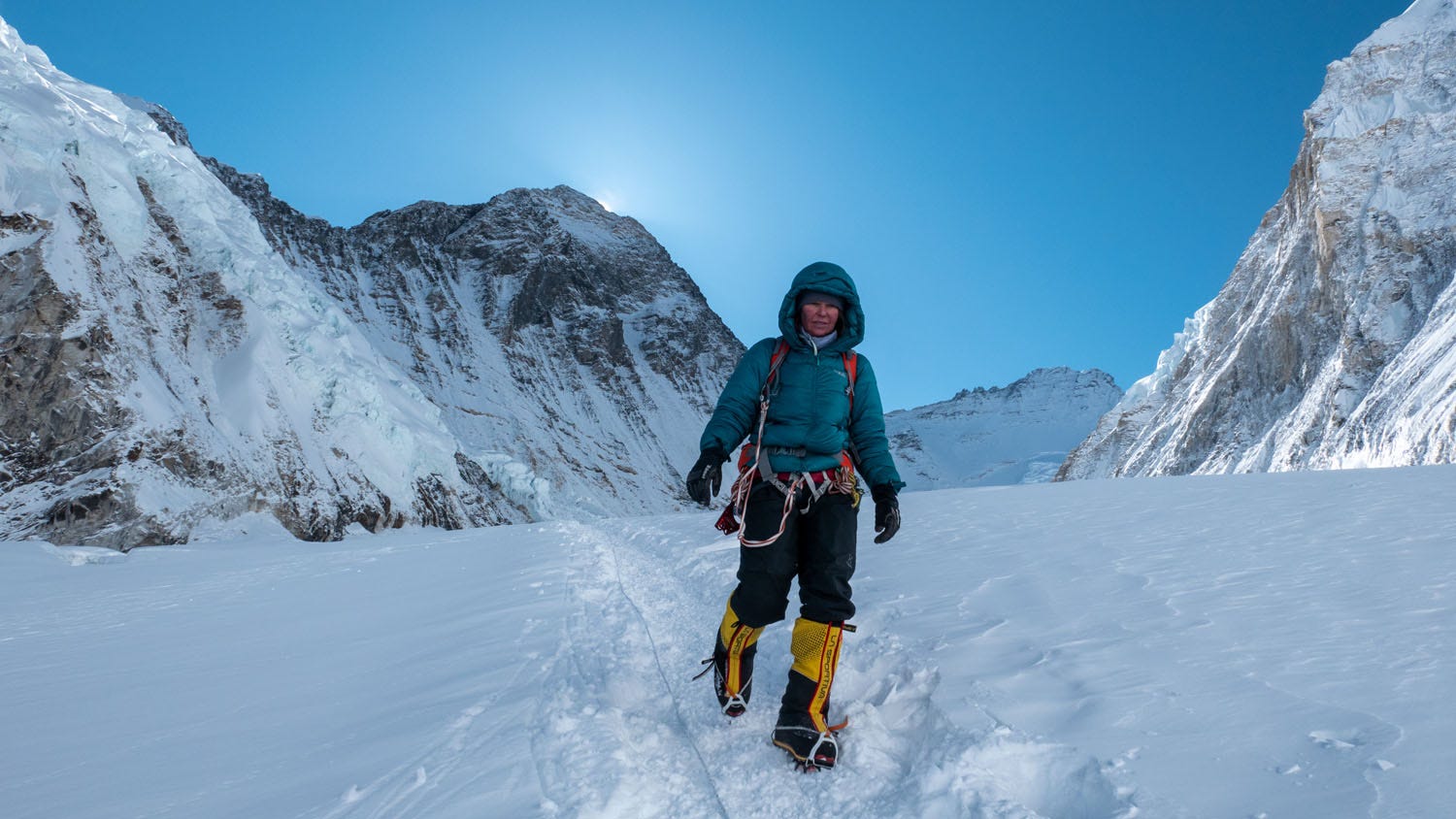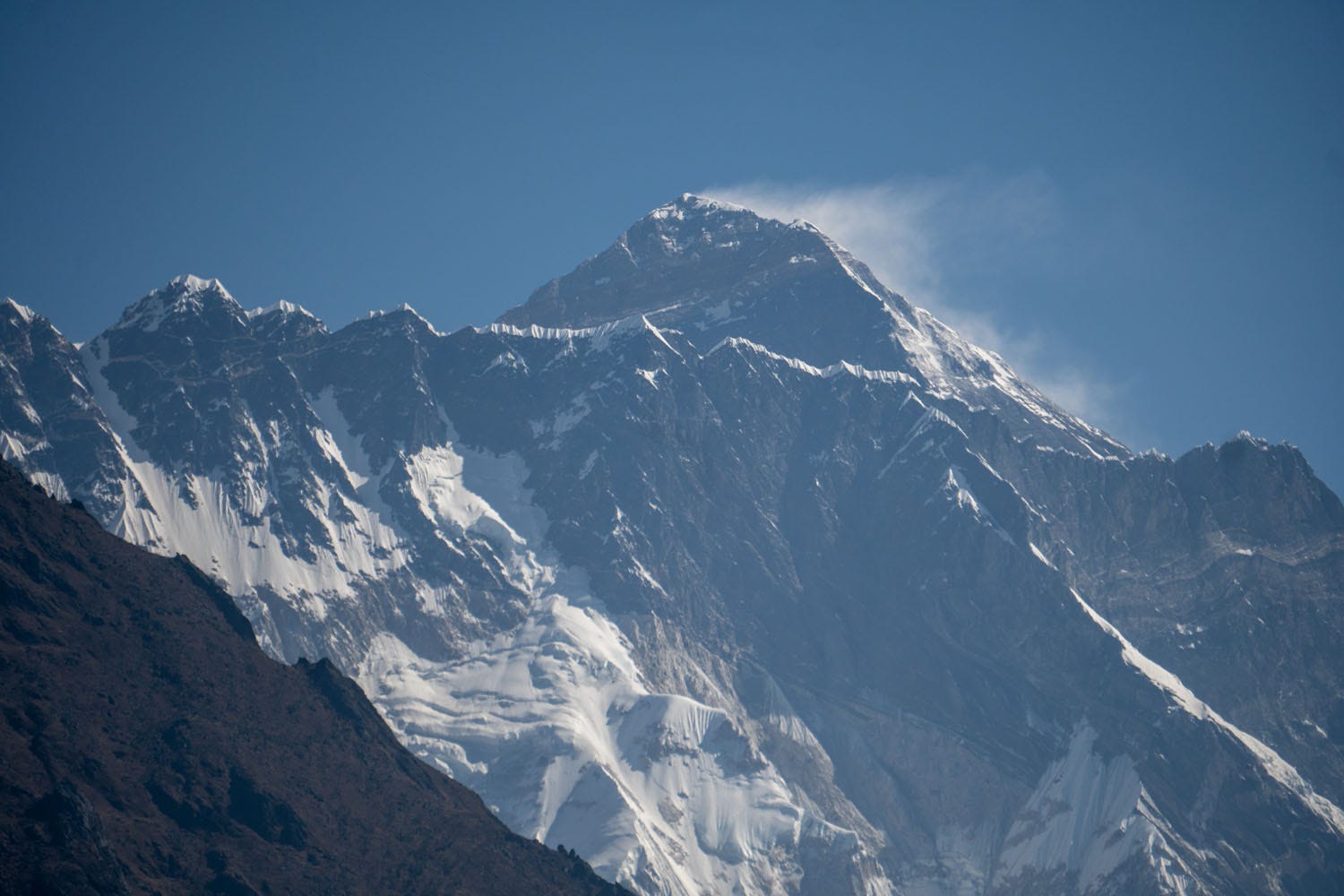 We planned for our summit attempt on the 24 of May. The weather had been unsettled with snow showers and wind, and this seems like the best chance we would get. After getting to and sleeping at Camp 2, the next day we went up towards Camp 3. But we didn't manage to get there. One hour away from Camp 3, I felt so tired and wasted that I had to sit down and rest. My legs were feeling slow and like jelly. It only took me a little time to realize how tired I actually felt.
Climbing Everest without supplemental oxygen is a massive undertaking with a big chance of failure. Every little thing has to be right, and the body has to feel 110%. I always compare it with a chess game, where every piece on the board has to be in the right position if you want to succeed. If not, you will risk failure. Usually, this isn't a problem, but on Everest, in this style, you risk your life.
In the end, the decision to turn around was easy, but emotionally hard. I didn't feel 110%, and I knew the consequences if we continued. The right thing to do was to turn around. So that was what we did. I felt sad because I wanted to go higher and see how the mountain was up there. I wanted to see all the places that I read about in books. I wanted to experience the Hillary step myself, and breath in the history that surrounds Everest. But I knew there was only one smart thing to do, so with tears in my eyes we turned around and took all our gear back to base camp.
Proud of what we did. Proud of how we did it. And even prouder that we stuck to our own ideas.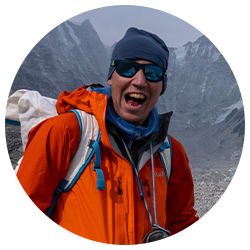 Words by | Roeland van Oss
Images by| Roeland van Oss & Sanna Raistakka
---
Roeland van Oss is one of the few Dutch ski and mountain guides. Most of the year he lives in Chamonix, France, from where he embarks on his work all over the Alps.
Read more about Roeland here