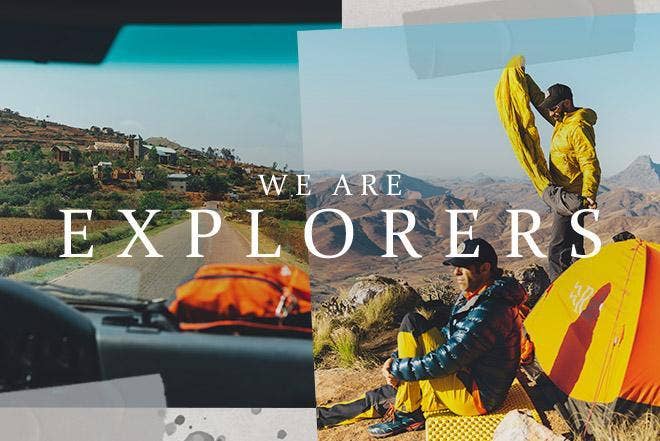 I don't remember if I read it in a book or saw it in a movie, but it has always fascinated me that a trip doesn't start when you get your packs ready, but when you dream it for the first time.

---
In my case, the trip to Madagascar began in 2007 after the radical opening of the route "Hijos de la Pedri" in Tsaranoro valley by my inspiring friends Talo and Palan Martin. Between 2007 and 2019 however, there had been huge social, technological and economic change in the region. The difference between the tales from my friends and the reality of the Madagascar I was going to find, was immense.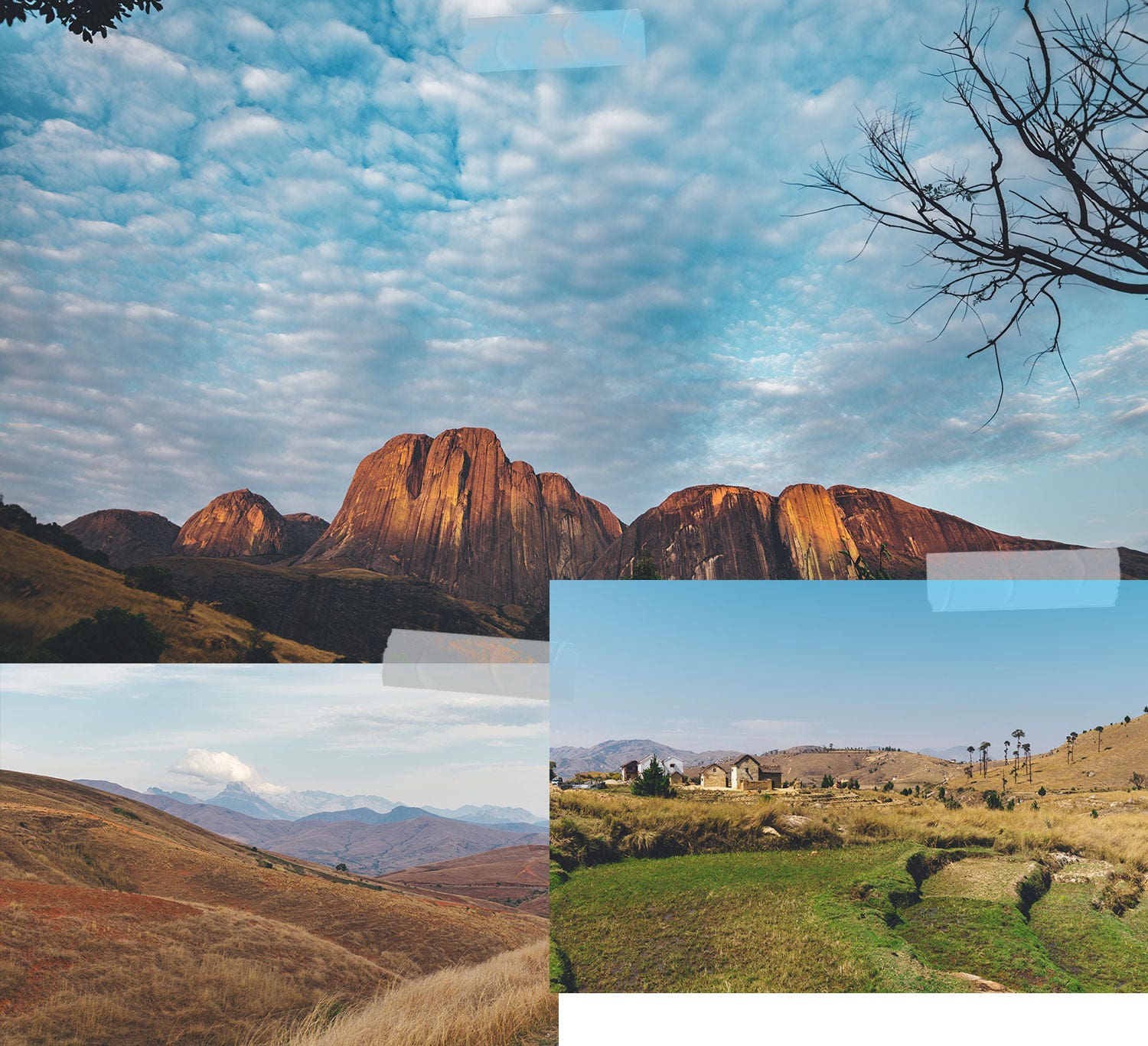 After a couple of meetings at Pedro Cifuente's place collecting info, Pedro, José "Pin" Allende and I decided to spend a month there. For the first part, we would go to Tsaranoro valley to climb and take photos. For the rest, we would cross the plateau to the west searching for the Indian Ocean and the wonders of the Tsingy National Park. In the beginning we were two teams of two, but some last minute work problems made us a trio. This obviously complicated the logistics of the climbing, but motivation was high. Pedro wanted to prepare for his next expedition to Patagonia, and Pin was eager to capture some great photos for his portfolio.
We travelled from Madrid to Paris and from there to Antananarivo. Locally known as Tana, this is the most populated city on the island of Madagascar. The first known settlers there were from Indonesia and so their mother tongue is Malayo-Polynesian. After that some migrated from Bantu in Africa. This makes for a mixture of African and Asian characters, but Persian and Arabic people also settled on the island. Until the independence in 1960, it was the Portuguese, Spanish and English who influenced the place.
As on every good trip, there is always some useful twist of fate. As we were discussing which tin of tuna we would buy in a Tanas supermarket, two Spanish people approached us. They were Jaume and Silvia, both Spanish ex-pats they had lived there for 14 years and own the Indigo Be Madagascar (indigobe.com). They explained a lot about what to expect in Madagascar.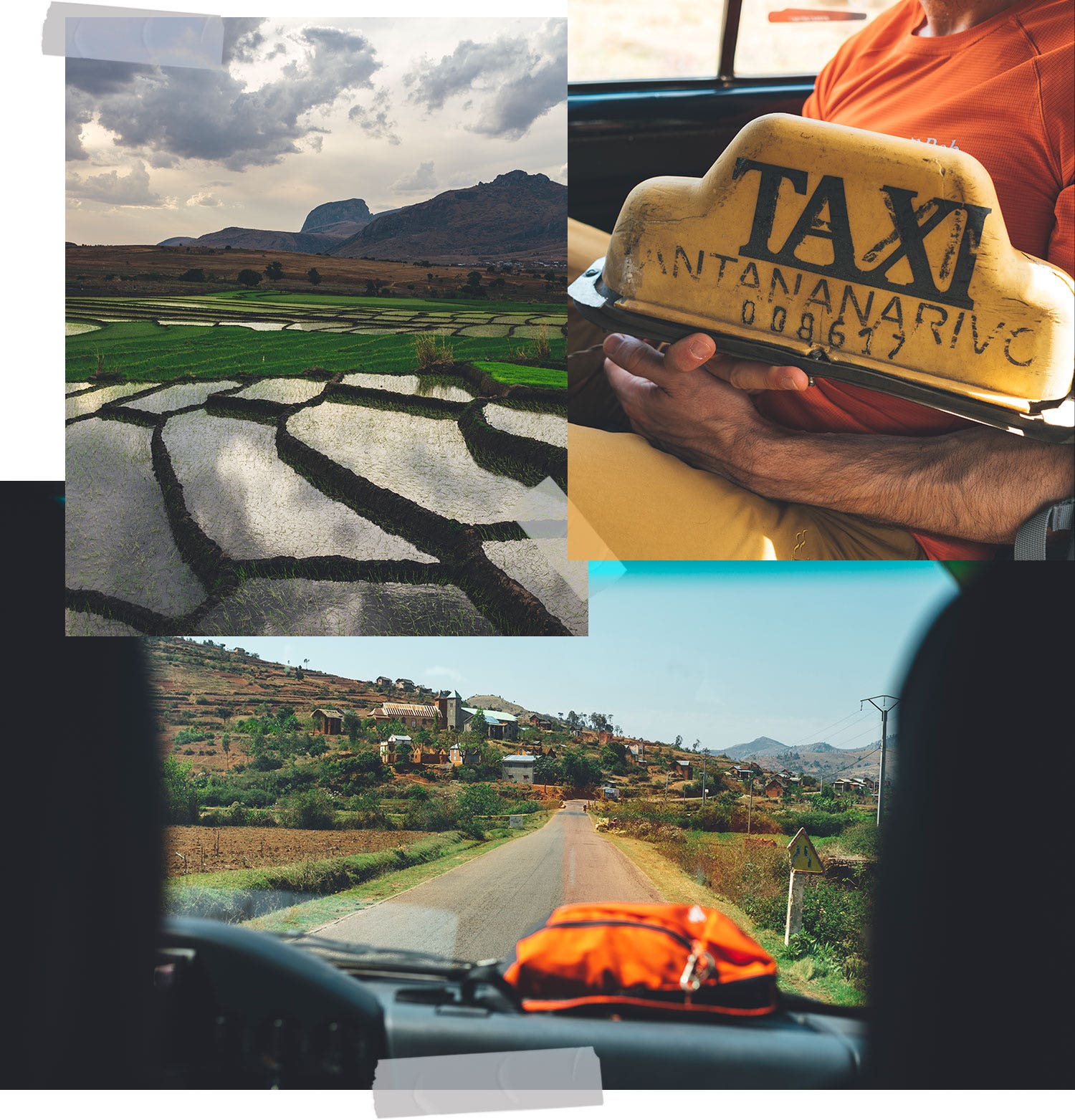 We had an eight hour trip to Fianarantsoa and from there another four hours by 4x4 into the valley. The stories about the roads were still accurate, they hadn't changed much in twelve years. Getting out from Tana wasn't so bad but from there to the Fianarantsoa it was a hell of bumps and animals. The expectation that we would find thousands of different species and tropical forests around every corner however, was soon burst. The reality of Madagascar is one of pastures for cattle and rice fields, swept clean of forest. It's an ochre landscape without any original vegetation.
We were eager to reach Fianarantsoa where the adventure would start. None of us could wait any longer once saw the mountains in the distance. Just two weeks in the area was never going to be long enough! Tsaranoro Valley is a land of adventure thanks to its vastness and isolation. Everything there requires a lot of planning, effort and logistics, and that's without factoring in the Cattle Mafias and the well-known violence in the vanilla fields.
Arriving at Tsarasoa lodge was a mix of emotions, the first confirmation that Africa is a land of contrast. There we met the owner Gilles, a French guy who had abandoned everything for love, love of the valley and its walls, and for a Malgache woman, of course. His kindness, his smile and his capacity to communicate in several different languages gave us reassurance, motivation and good vibes. It was unsettling though to see our baggage carried down off the truck by a group of natives. It gave me a glimpse of how it would have been at the time of the colonies.
That evening we were exhausted. We sat at a table in the middle of nowhere in Africa ready to eat a simple meal of rice and local stew surrounded by beautiful tablecloths, cloth napkins and shining cutlery. Gilles customers are climbers, yes, but he knows there are some French tourists who appreciate a touch of luxury.
I don't think I will ever forget that first meal, Pin definitely won't! We had bought a jar of sesame oil to dress our food and I noticed Pin was using a lot of it in the rice. His stomach protested. The next morning at breakfast we laughed as he wondered if he had got malaria on his first day. He had in fact discovered that an excess of sesame oil is much more dangerous than getting malaria!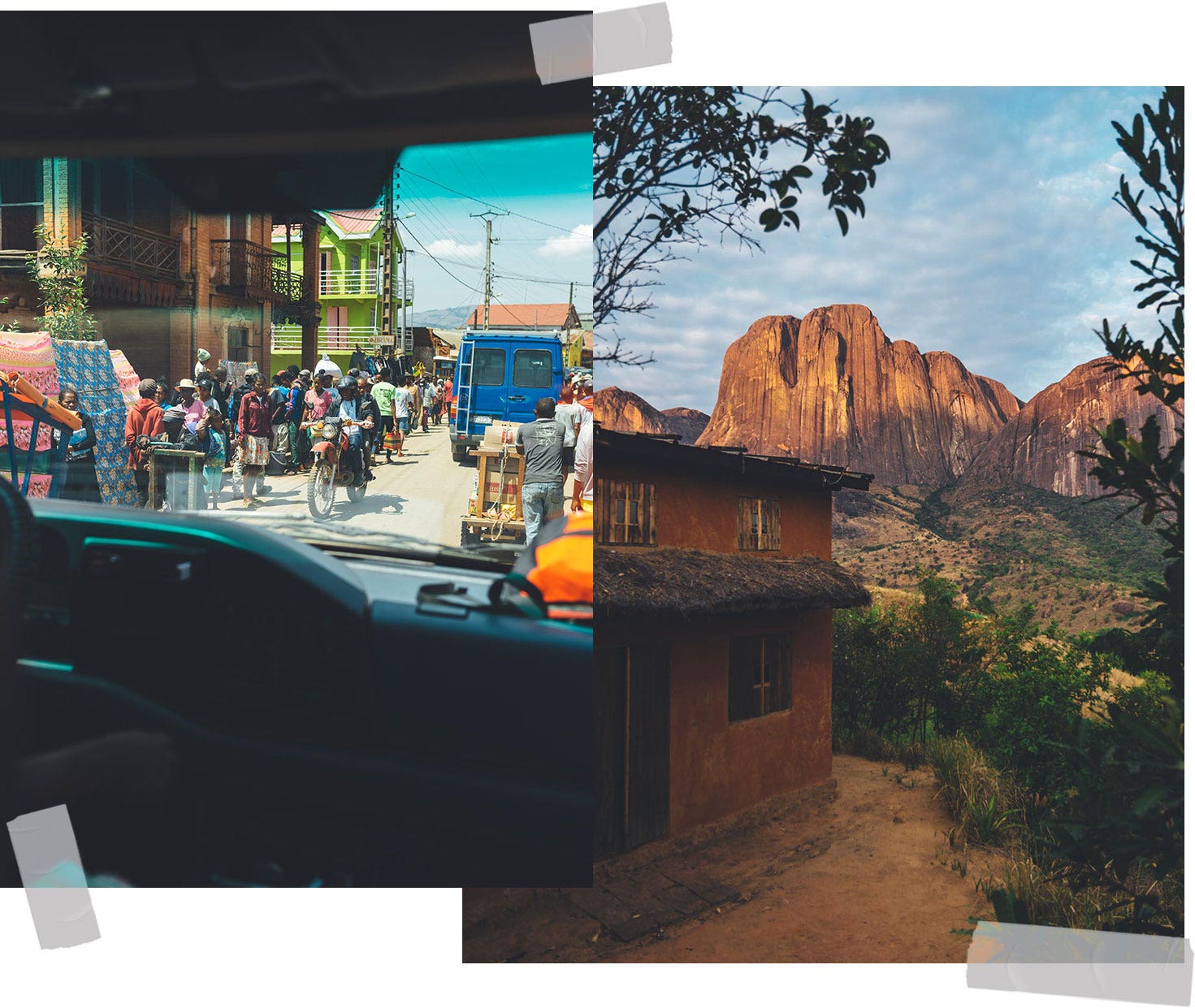 Pedro and I got on route, there was no time to waste. We had a two-week sprint ahead of us with a lot of goals: climbing, photos, hiking. As we were three, the strategy changed and for the first week Pedro and I climbed while Pin flew the drone above. For the second week, we went to Karambony Wall and climbed up to the highest possible grade, spending the night there to capture the magnificence of such a colourful place. First we went to make contact with the Chameleon Wall which happened to be close to our huts. I was anxious because I am a fan of granite and slab climbing and I wanted to transfer my years of experience in La Pedriza to the wall. I had in front of me infinite walls of perfect granite to climb.
At first sight everything seemed familiar, rhythm, texture, adherence, it was like being at home as I started to choreograph the movements on the dark stone. Granite in Tsaranoro Valley is generous in holds and roughness, but it has the inconvenience of the temperature. If the rock gets a glimpse of sun you are roasted, so you must plan every climb carefully to avoid the sunny hours.
Due to climate change, our initial forecasts were unreliable and for the first week we had thunder storms every afternoon, so the longest routes were out of the question. We made the most of some of the cooler days to hike to the mountain tops and it was in those moments I could really measure the vastness and isolation of Tsaranoro Valley. From the summit, I could see the little villages scattered in the ochre landscape.
In the evenings we enjoyed the hospitality of the nearest village, seeing how people go about their lives there, watching the kids play football before dawn, buying sweets and Coca-Cola. But the best moment of the day without a doubt was after dark, spending time with other climbers at the bar, sharing some beers, experiences and laughs.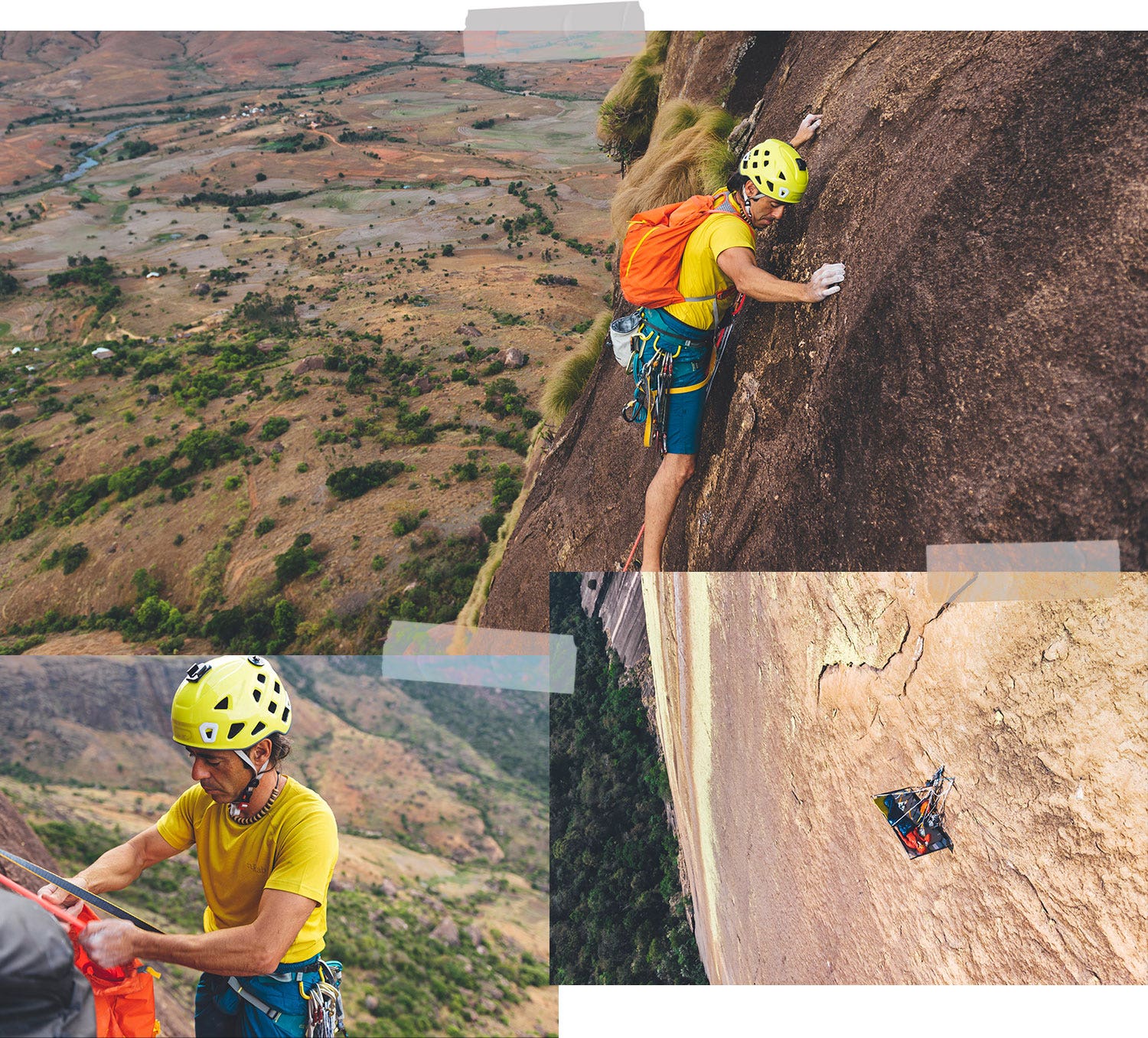 The first week passed and we didn't even notice. During the second week we had to work hard on the Karambony Wall. Taking photos of Tough Enough route was going to be … tough enough. We climbed until the grade said hello. We stayed there in the hammock and got everything ready for shooting.
This was Pin's moment. He had come to Africa to tell the world about the beauty of this multi-coloured wall, full of pistachio green lichens on granite with traces of deep black scorched by the sun and varied shades of browns with contrasting white lines in the areas where the water drains. This monolithic rock of 400 metres defies verticality, drawing in the landscape, it's one of the most beautiful walls I've ever seen.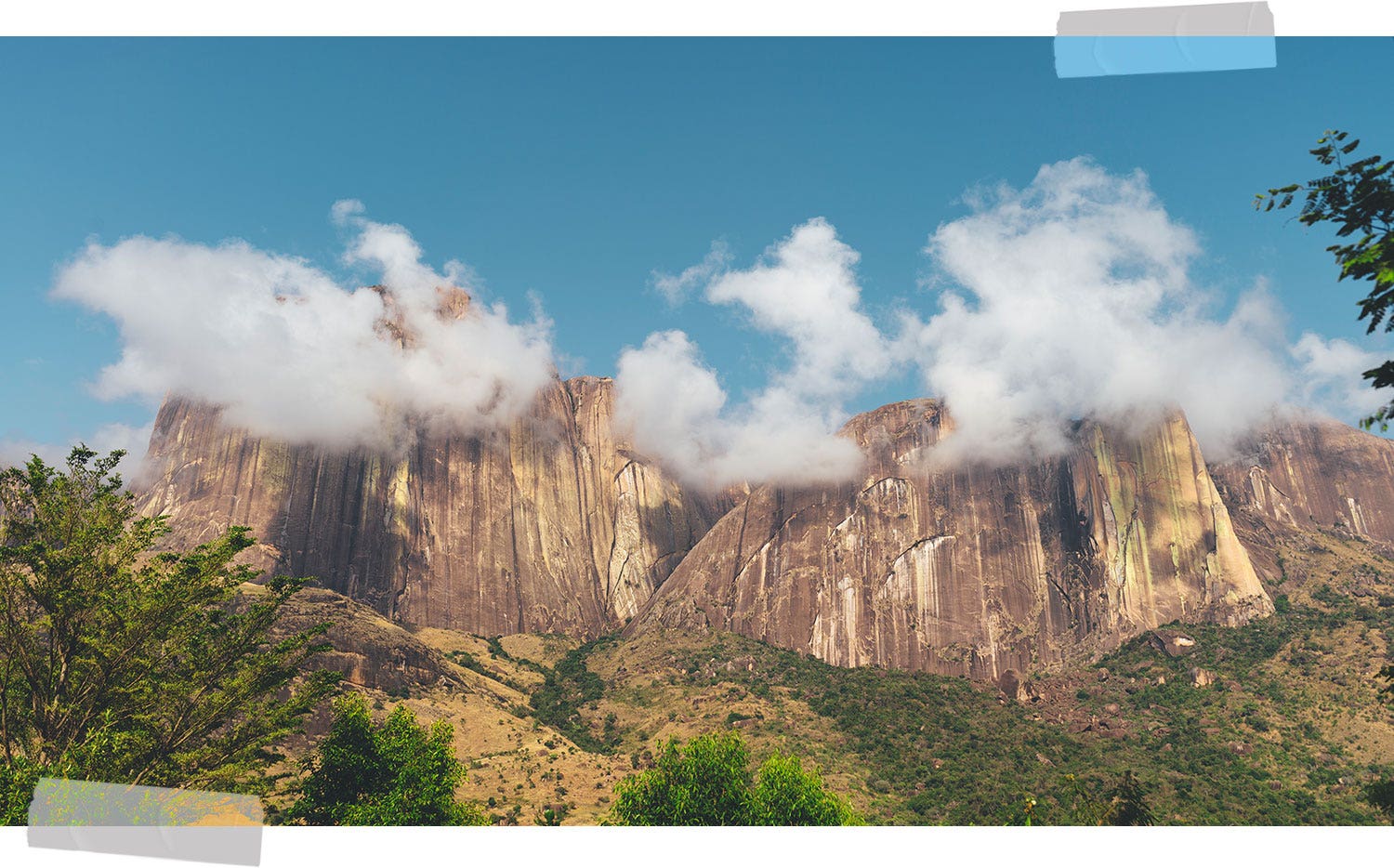 After the first week of cold and wet weather, the second was the complete opposite. Temperatures rose to a point in which it was literally impossible to do any physical activity. Hiking up and down was becoming exhausting, the heat forced us to back off.
Summer was here and climbing in the valley was over.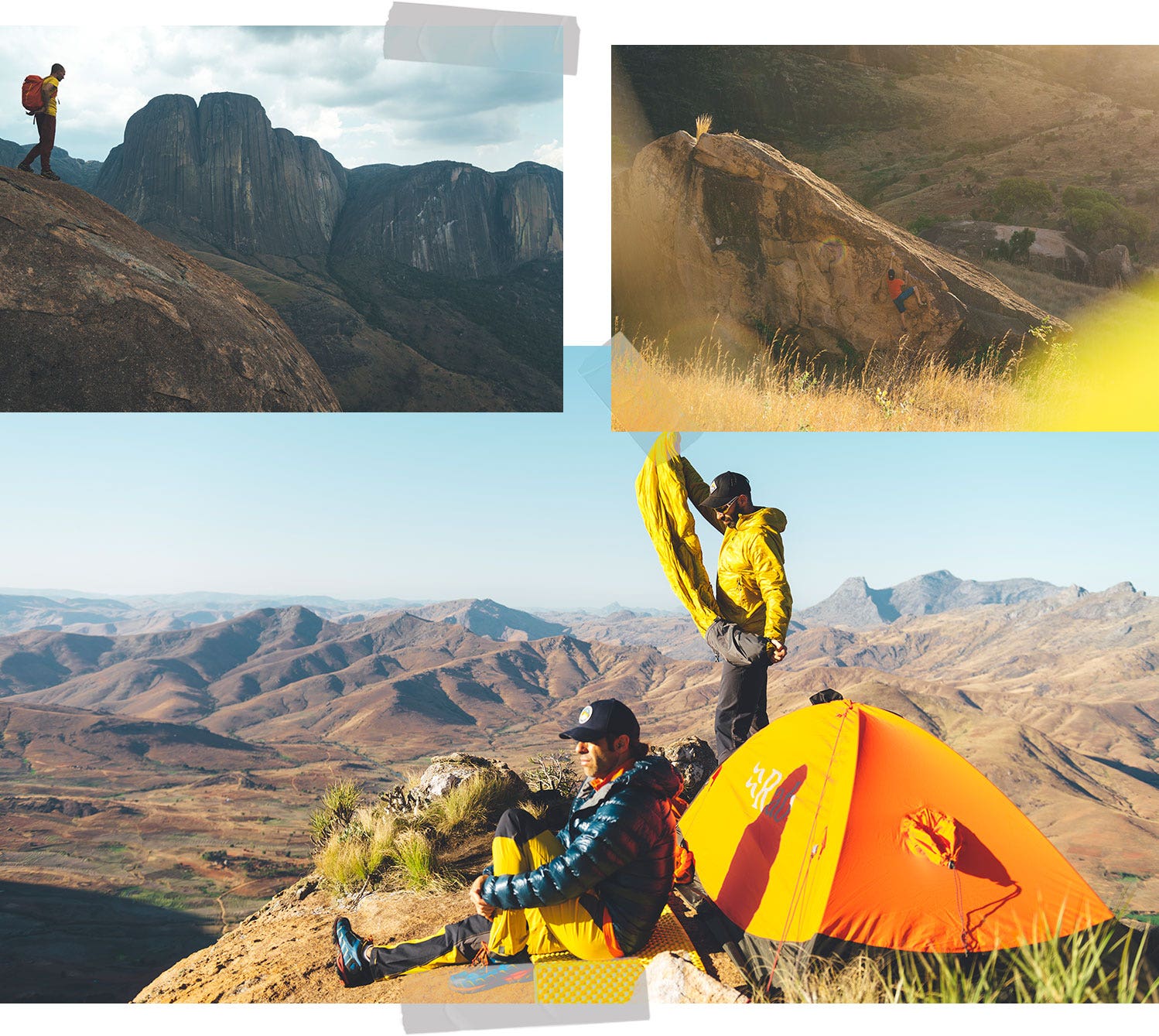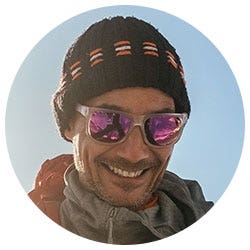 From thunderstorms to roasting heat, cool summit hikes to full gas climbs under the African sun, Manu Prats and friends experienced the extremes on their trip to Madagascar, climbing iconic routes like Tough Enough on the epic Karambony Wall.
Check out their top kit picks for exploring this unique landscape and its colossal granite walls.