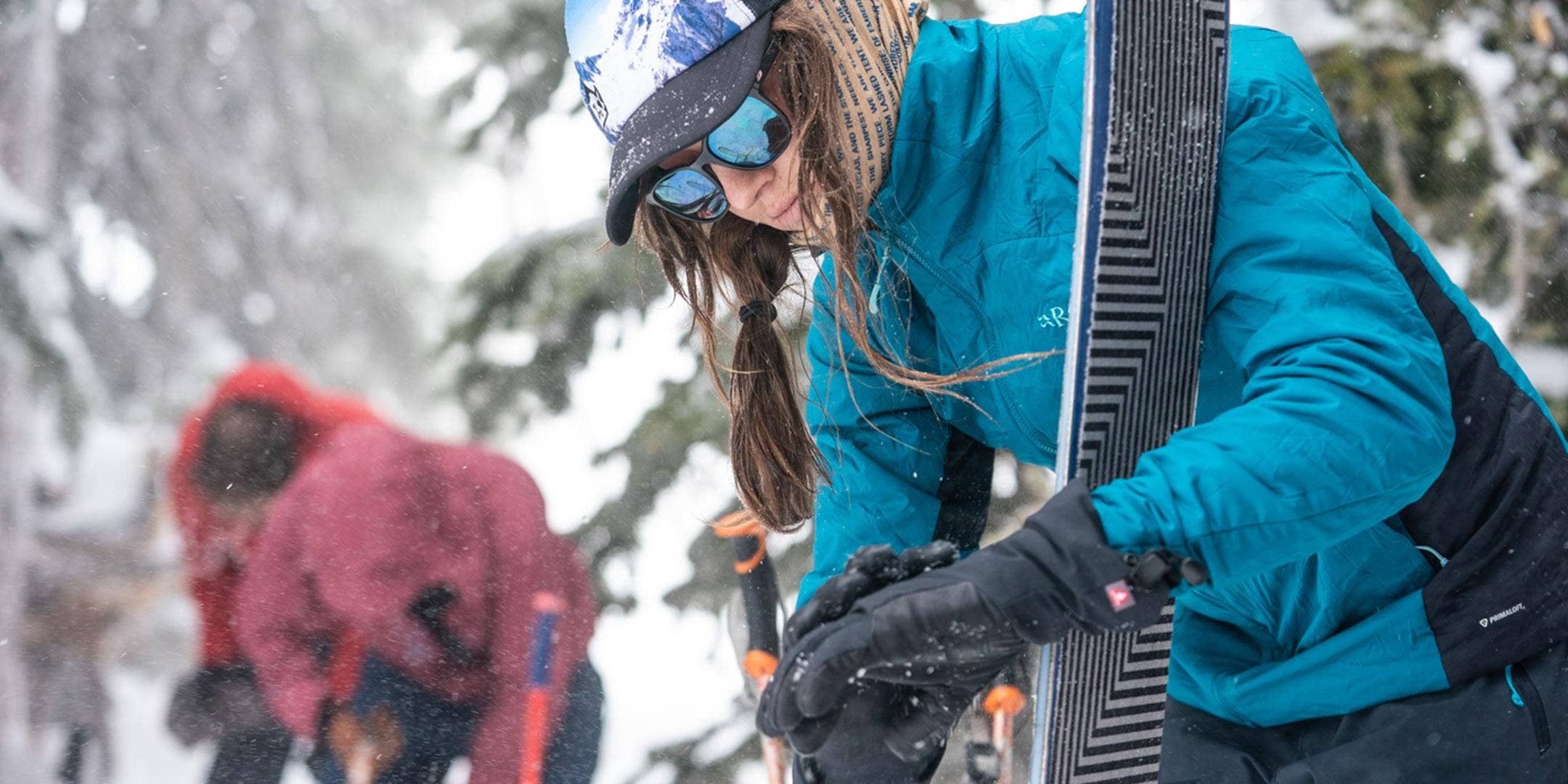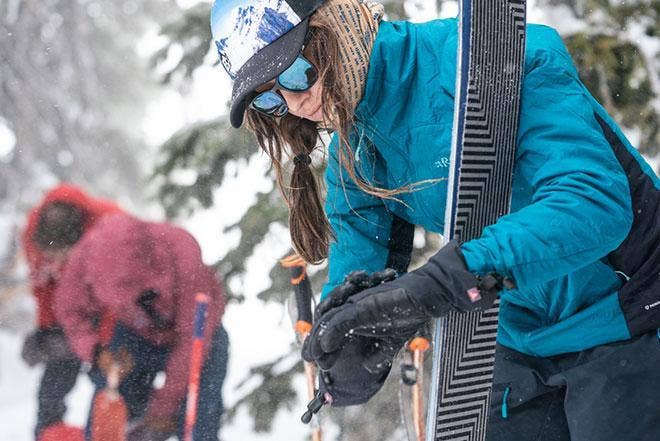 Rab athlete, Amy David, is a big mountain skier. But that doesn't come without an extensive understanding of snow and avalanches. An ongoing pursuit, that takes a lifetime to grasp… Maybe two lifetimes.
An AMGA apprentice ski guide, Amy is also part of the AIARE Women's Mentorship Program. In partnership with Rab, the American Institute for Avalanche Research and Education is creating a community for women to connect with likeminded people and develop their avalanche education. Amy hopes that the program will make further strides towards inclusivity and equality in an industry dominated by men.
"There's something special about woman to woman mentorship. When another person you can identify with is crushing it at anything, it's much easier to see yourself in their boots - the she can do it, I can do it mentality."
Here she tells us her story, discusses what it takes to break into a career in snow and avalanche education, and explores the opportunities now being made available with Rab and AIARE.
---
When I was 16, my friend Jayne Thompson and I presented our own research at the International Snow Science Workshop. It was about the effects of particulate matter on the melt rate of snow and ice.
Before our turn to speak, we were sitting in the front row of the presentation room filled with expert scientists. One of the ushers asked us to move because that row was saved only for presenters. They almost didn't believe us when we told them that yes, in fact, two 16 year old girls and their 18 year old sister would be presenting their own research at the ISSW. As teenagers we joked that it was a conference for older men with grey hairs. Now that I'm 30, that joke isn't quite as comical. It's time to embrace women and younger people in higher level roles instead of questioning them.
Thanks to my mom, Liz David, and her hard work as a science teacher, many young people have had a female role model in environmental science. She taught snow and avalanche science to many high schoolers for years, and mentored my sister Erica, my friend Jayne, myself and many others in professional research. Today, Jayne is the new Executive Director of the American Avalanche Association, Erica is completing her PhD in Ecosystems Restoration, and I'm here to share my story of becoming involved with a new women's mentorship program in the avalanche industry. Not everyone has a mom plugged into the snow science world, so for me, fostering broader mentorship opportunities is important.
In partnership with Rab, The American Institute for Avalanche Research and Education (AIARE) created a Women's Mentorship Program to bolster women's participation and engagement in avalanche education by building supportive communities of women. The Women's Mentorship Program supports aspiring, new, and experienced women avalanche educators by:
Hosting and providing scholarship funds for women's-specific PRO1 and Instructor Training Courses

Connecting women with mentors and community via application-based mentorship cohorts.

And organizing events that include panel discussions and structured networking opportunities.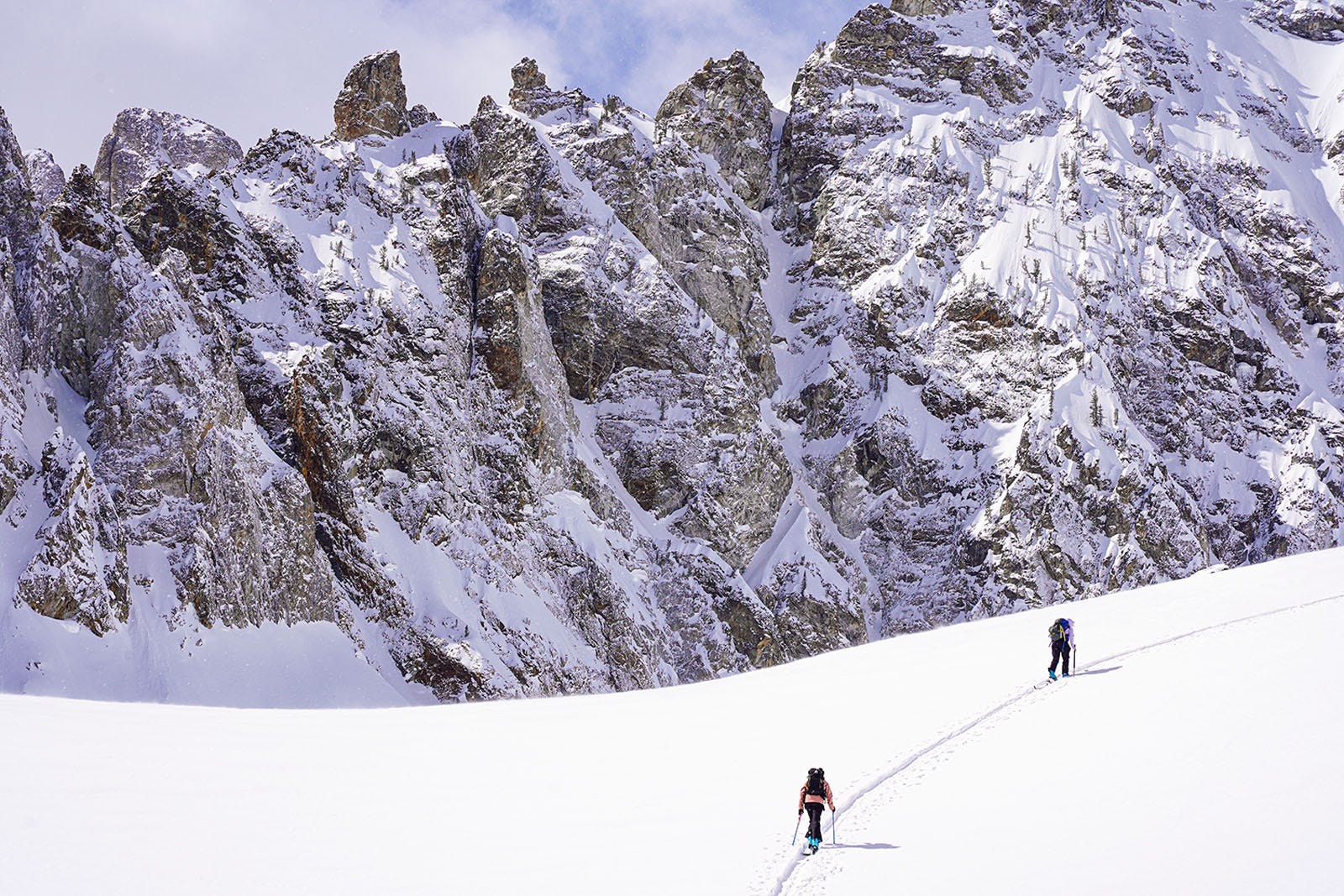 I'm personally looking forward to being part of this program both as a mentor and a mentee. One of the beautiful parts of this program is the depth of women who will be involved - there will always be something to learn and teach. There are many ways to work in the avalanche industry from experiential education, marketing, crisis communication, non-profit fundraising, guiding, avalanche instructing, forecasting, snow science research and much more. For example, I'm wearing a few hats myself. Currently I'm a professional ski athlete for Rab, the Media Coordinator for the Friends of the Sawtooth Avalanche Center, an AMGA apprentice ski guide with Sawtooth Mountain Guides, and a recent addition to the AIARE instructor team.
The first rec avalanche level 1 course I took was in college, followed by Intro to Backcountry Skiing. I graduated from Westminster College with a degree in the Psychology of Communication and a minor in Outdoor Education and Leadership. With a thesis on the Psychology of Adventure Sports and a passion for big mountain backcountry skiing, the path of continuing avalanche education was spot on. In 2018 I completed the Avalanche Pro 1 course which focuses on how to effectively collect and communicate avalanche information on a professional level in operational settings from guide teams to forecasting centers.
As both a recreational and professional ski athlete, I've encountered many different group dynamics in the backcountry. Specifically on photo and video shoots in the backcountry, I noticed every group was on its own safety program, or in some cases, no safety program at all. Taking the Pro 1 course gave me the tools and confidence to step up as a group leader to facilitate planning, group decisions, and understanding how the weather and avalanche forecast affect terrain management on a deeper level.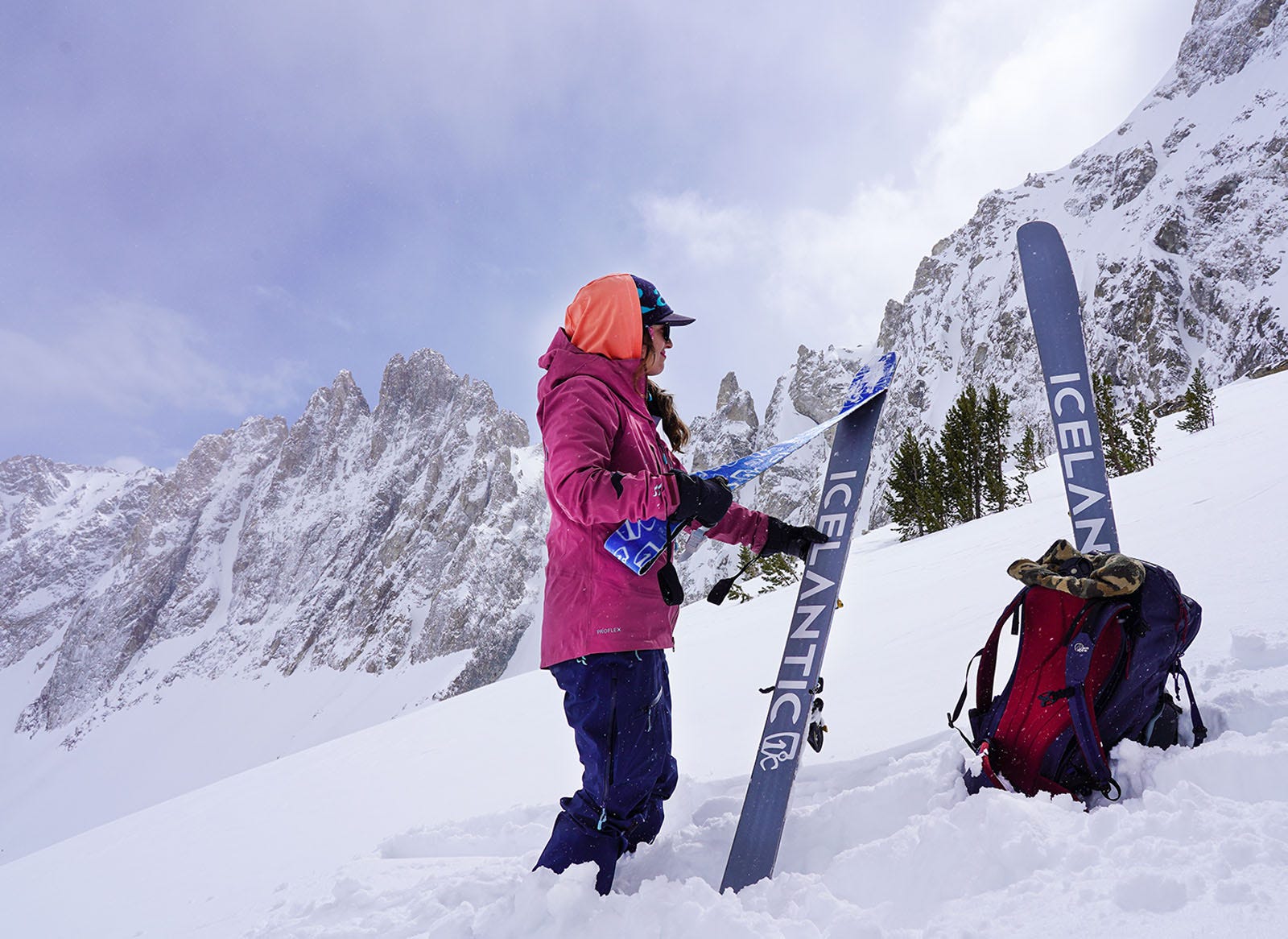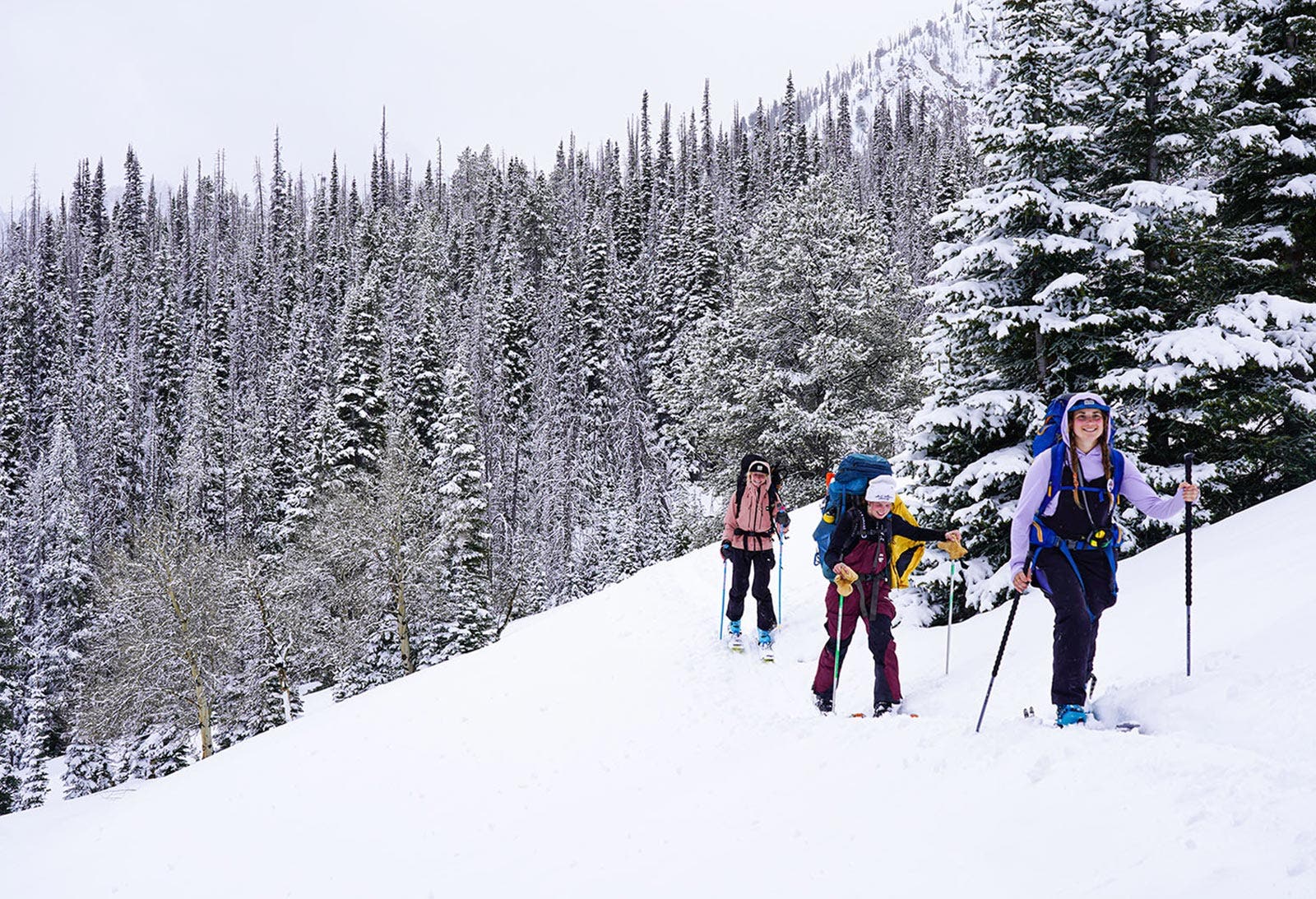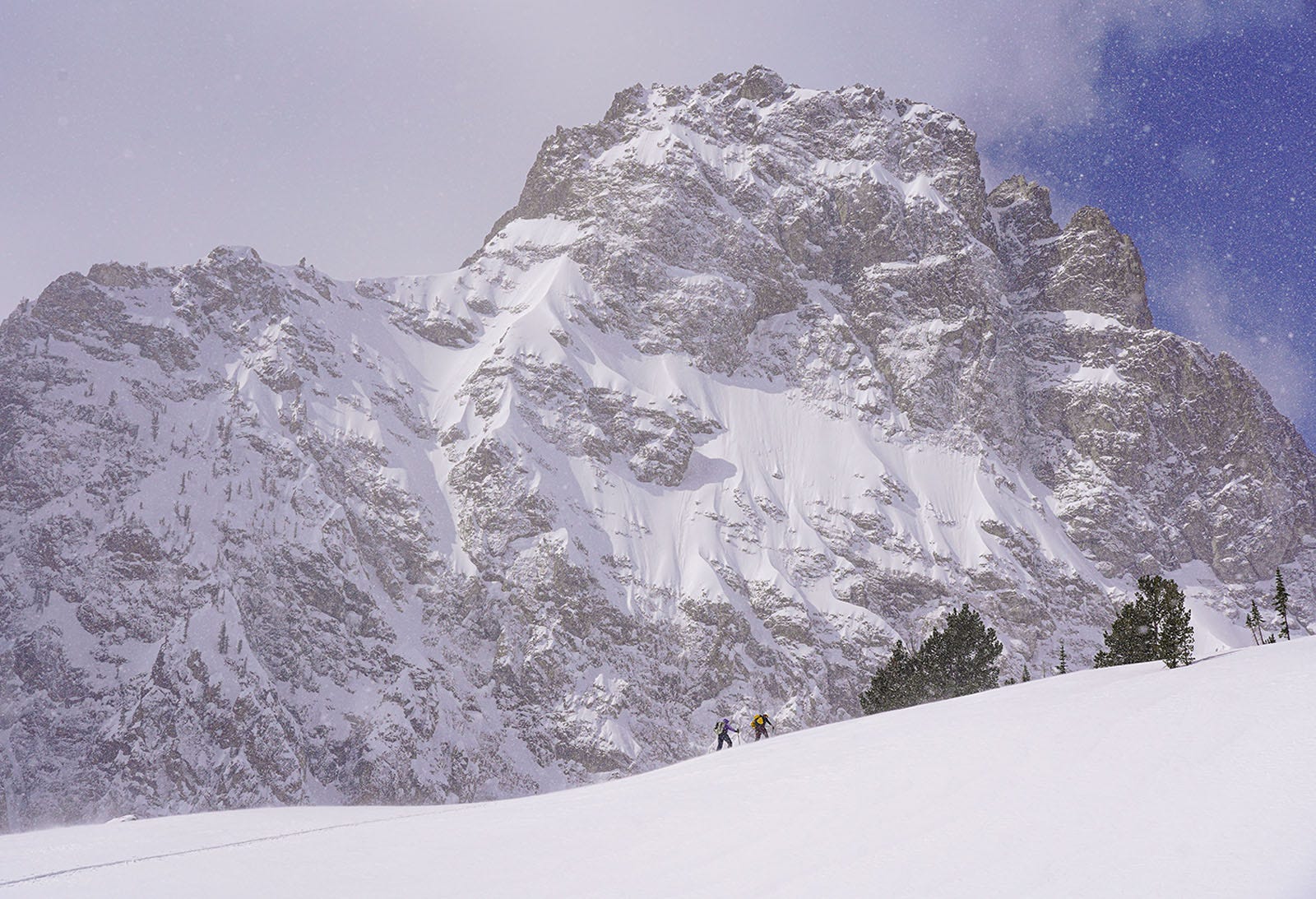 I had been guiding backpacking trips in the summer with Sawtooth Mountain Guides and began to get the itch to pursue American Mountain Guide Association (AMGA) ski guide certifications. This stemmed from the desire to continue growing as a competent partner in the backcountry, share the love of touring with others, and be trained at the highest level to lead groups on bigger missions in complex terrain. I was inspired by the guide team at Sawtooth Mountain Guides and especially by the women. Sarah Lundy was a co-owner when I shadowed her on the Ski Mountaineering Course in the Sawtooths. At the time, Sarah was preparing for her final AMGA Ski Guide Exam. Her advice to me was to take it slow and enjoy the process.
I shadowed Sarah as she taught several AIARE Rec Avalanche Level 1 and Companion Rescue Courses. There's something special about woman to woman mentorship. When another person you can identify with is crushing it at anything, it's much easier to see yourself in their boots - the she can do it, I can do it mentality.
The person who further planted the seed for avalanche education was another Sawtooth Mountain Guide, Margaret Wheeler. She is one of the most experienced avalanche educators, second American woman to earn an IFMGA pin, AMGA instructor team member, fire spinner, mother, and all-around rock star. The first time I met Margaret was at a summer guide training at City of Rocks where we got paired together. Since I'm one of the few that's not a climbing guide, I get dubbed "victim" for rock rescue drills. After we were a few pitches up, I was supposed to fake being unconscious and hang limp on the rope while she did some rope trickery to rescue me. It took me a few rounds of her saying "for this to work you have to fully let go of the rock and go limp" before I determined it was time to just trust her. And that's a lot of trust for barely meeting someone, but it started a frientorship (friend mentor) beyond climbing.
With a hearty dose of guidance from Margaret, during January of 2020 I completed the AIARE Instructor Training Course which enables people to work on AIARE avalanche courses under the leadership of a course leader. Coming full circle, in January 2022, Margaret and I will be co-instructing an all-women AIARE Avalanche Level 1 course in partnership with SheJumps and the Friends of the Sawtooth Avalanche Center. This is a wonderful example of growing through mentorship and more people should have access to it.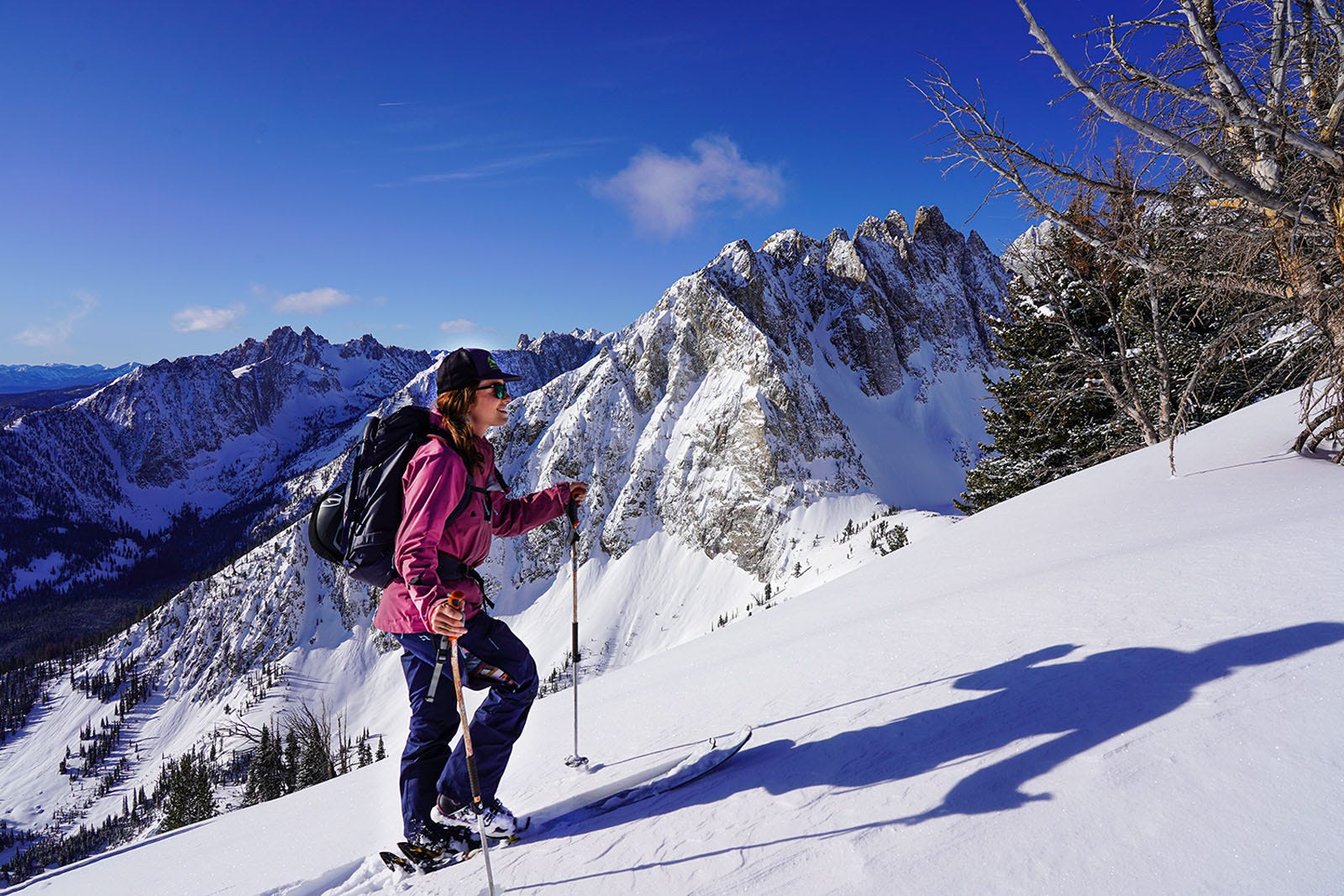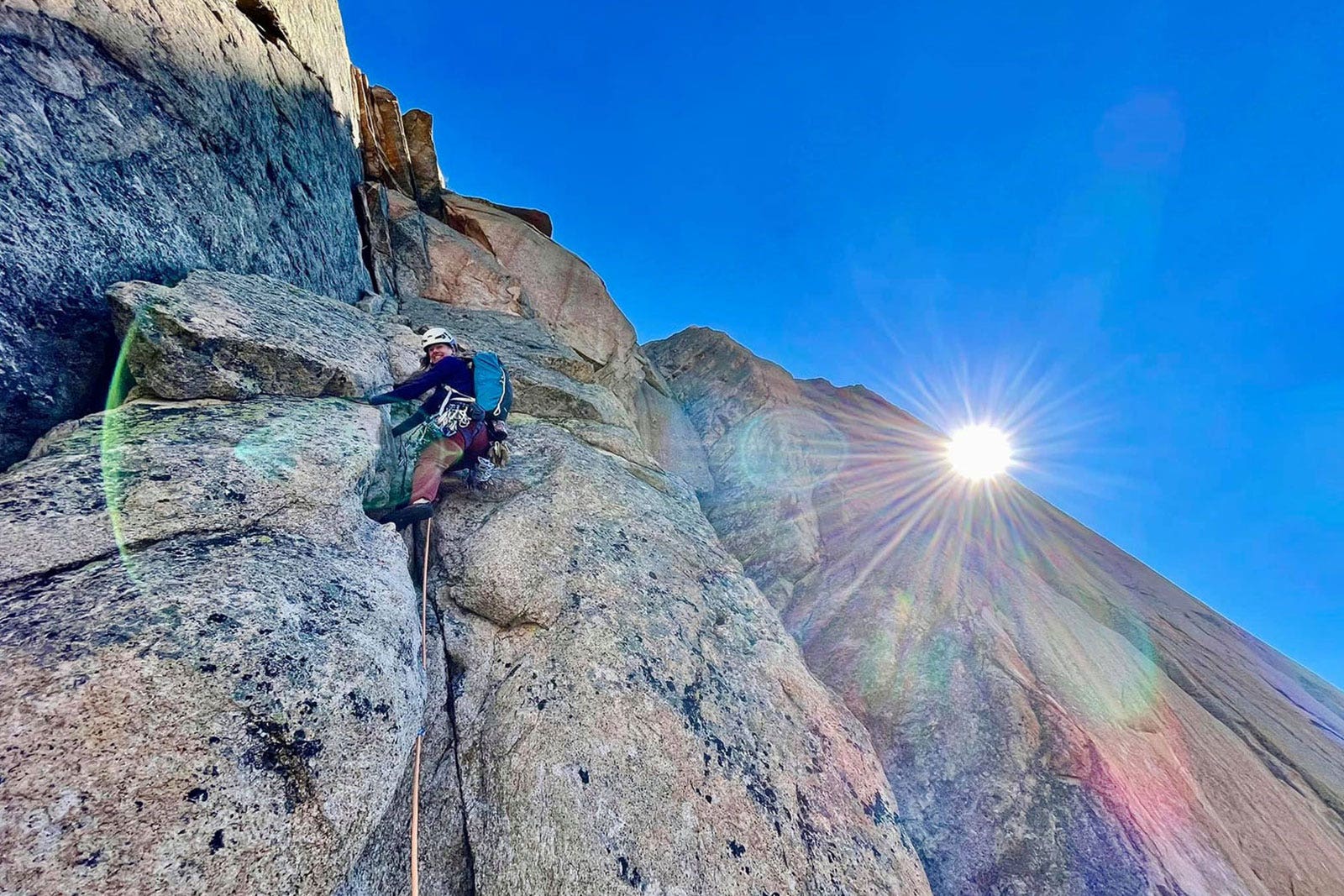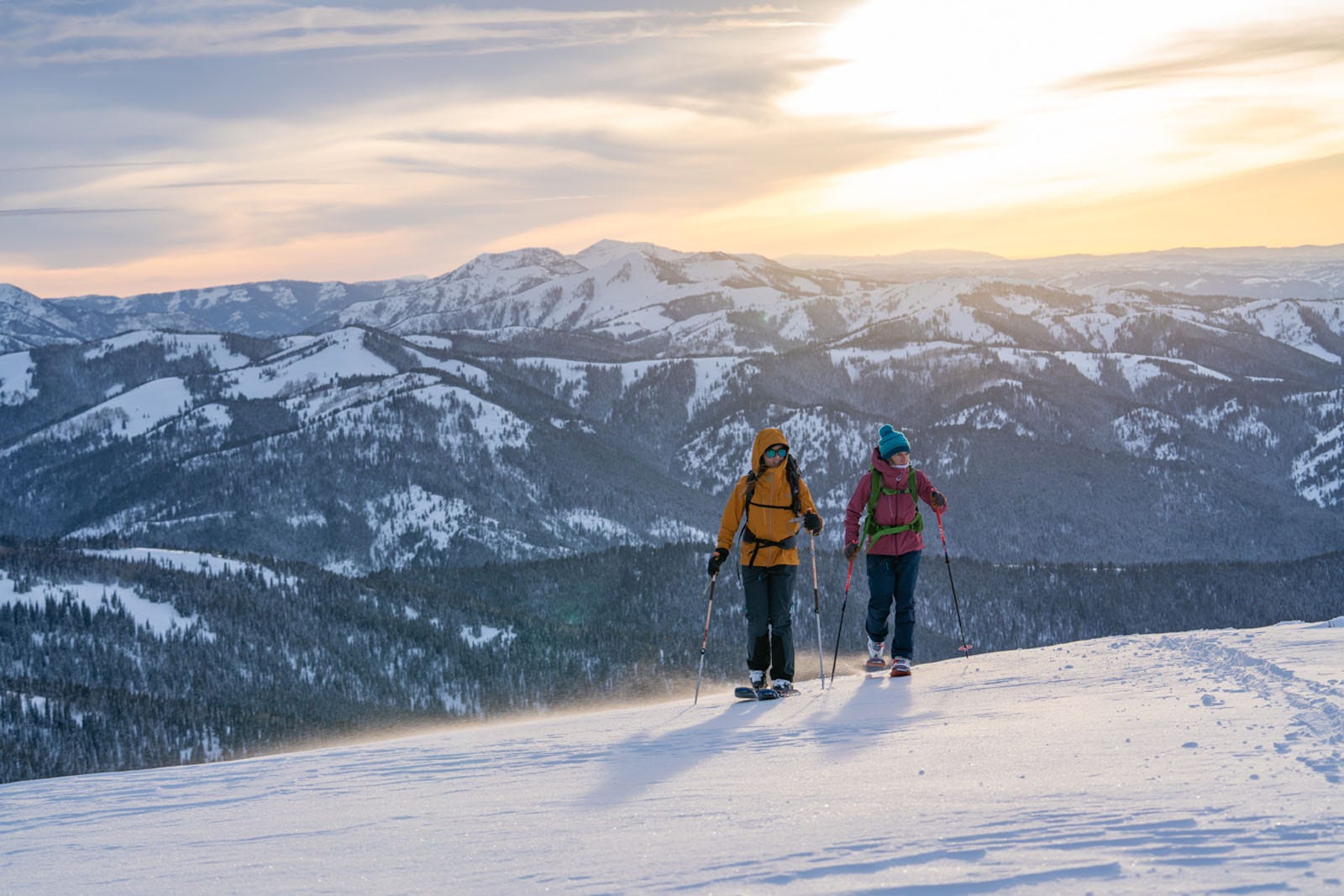 The avalanche education field—like many outdoor disciplines—is populated predominantly by men. Cultural, social, and other barriers have historically made it especially difficult for women to break into the profession and maintain careers. While gender equity has continued to improve, many of those barriers persist today, including a lack of representation in media and all levels of the industry as well as a lack of access to mentorship. When women aren't represented equitably, it makes it more difficult for everyone in the industry to envision women as an equal and essential part of the work. Those people who could fill roles as mentors, who hold valuable skills and knowledge, often select mentees who are similar to them. Because many of the seasoned professionals and mentors are men, fewer women have access to the types of relationships and experiential knowledge sharing that would support them in achieving their goals.
Positive changes are being made, however. I experienced it myself participating in the AMGA Alpine Skills Course that was specifically for under-represented groups in the guiding industry. The intention of inclusivity elevated the group dynamic from a competitive environment to an inviting sense of collaboration. Connecting this to the goal of gender diversity in avalanche education could enable the industry to build a more inclusive culture. The industry could also tap into the incredibly valuable perspectives diverse groups bring to the table—perspectives that help everyone make better and more informed decisions.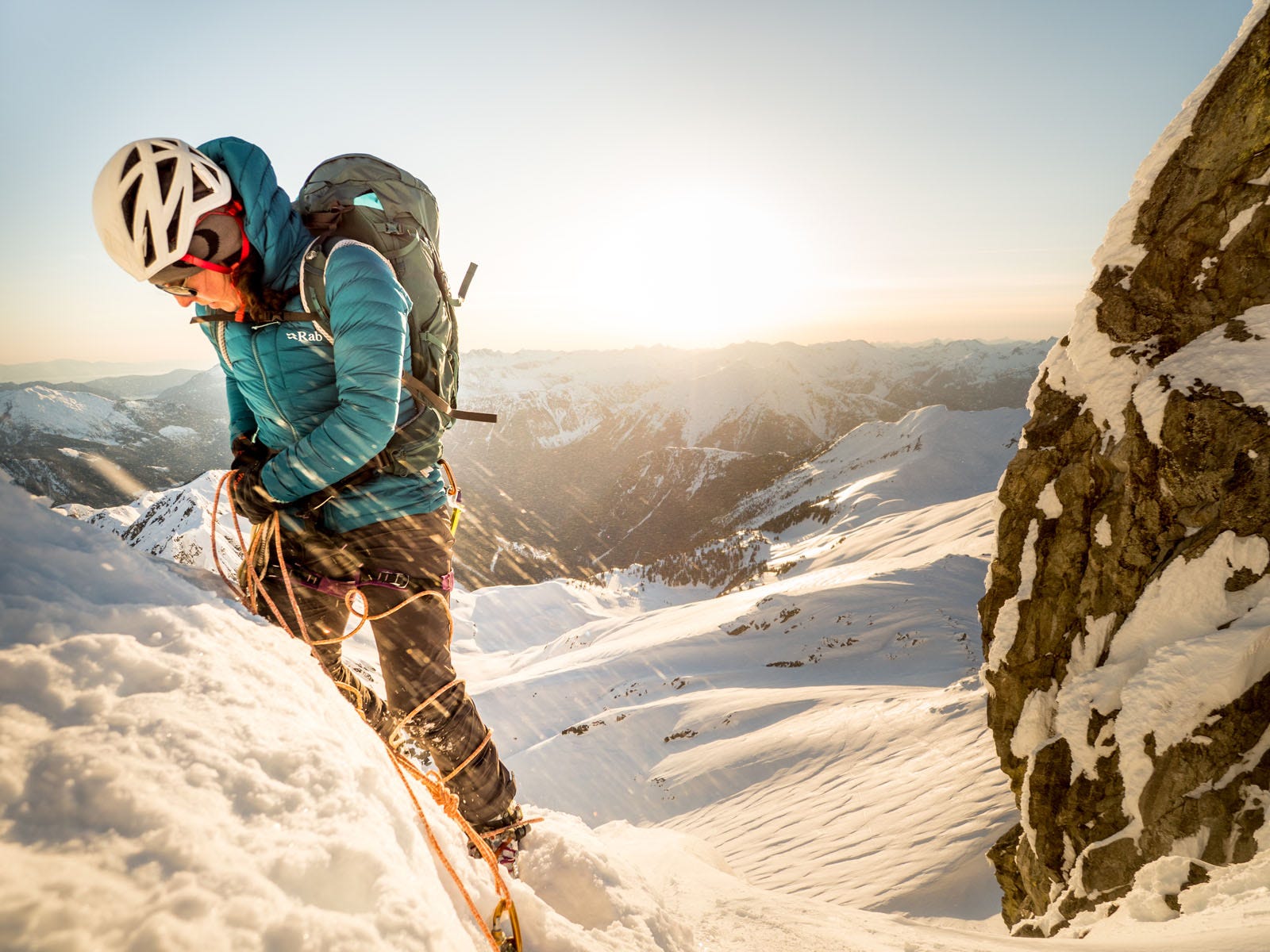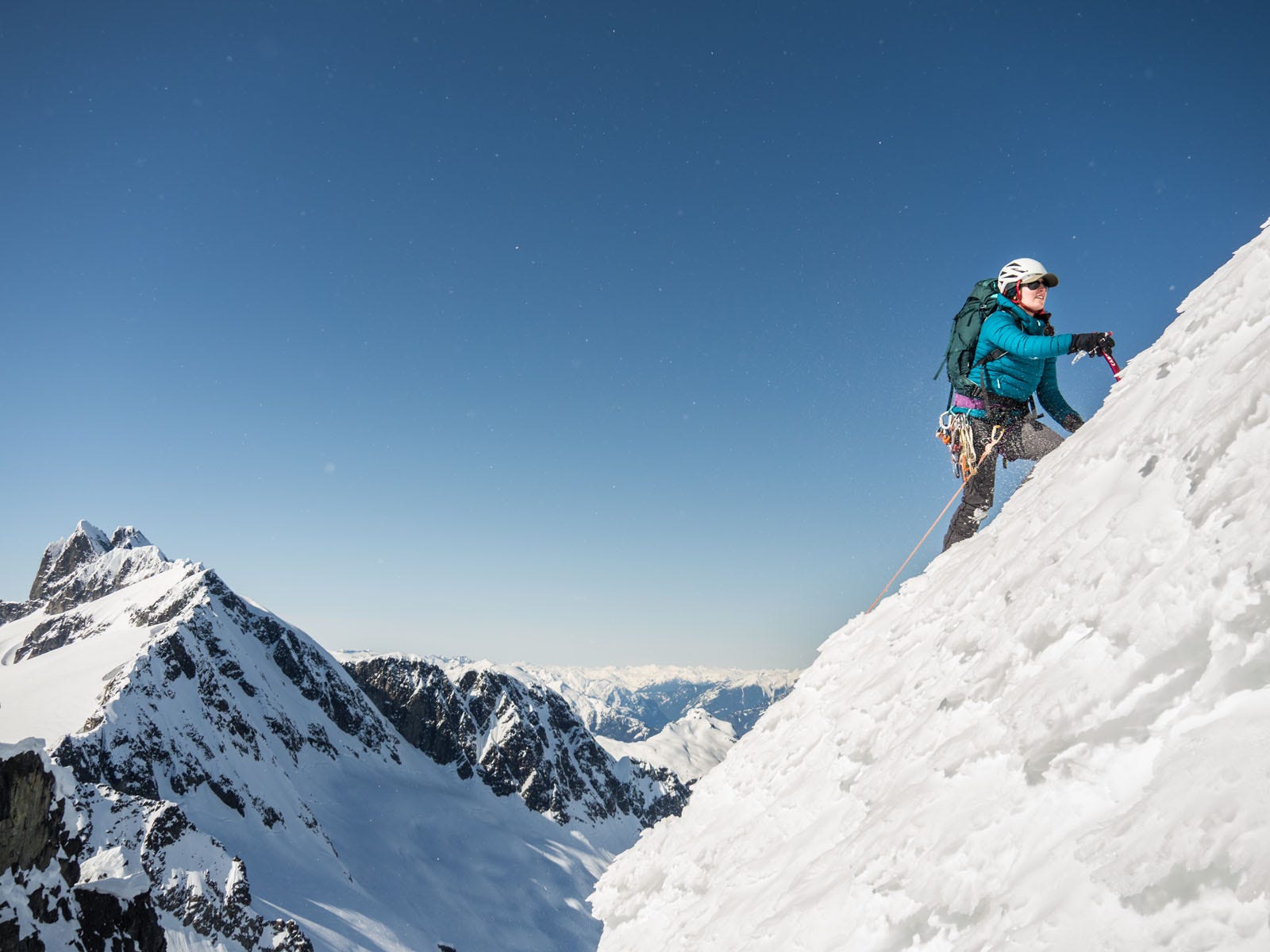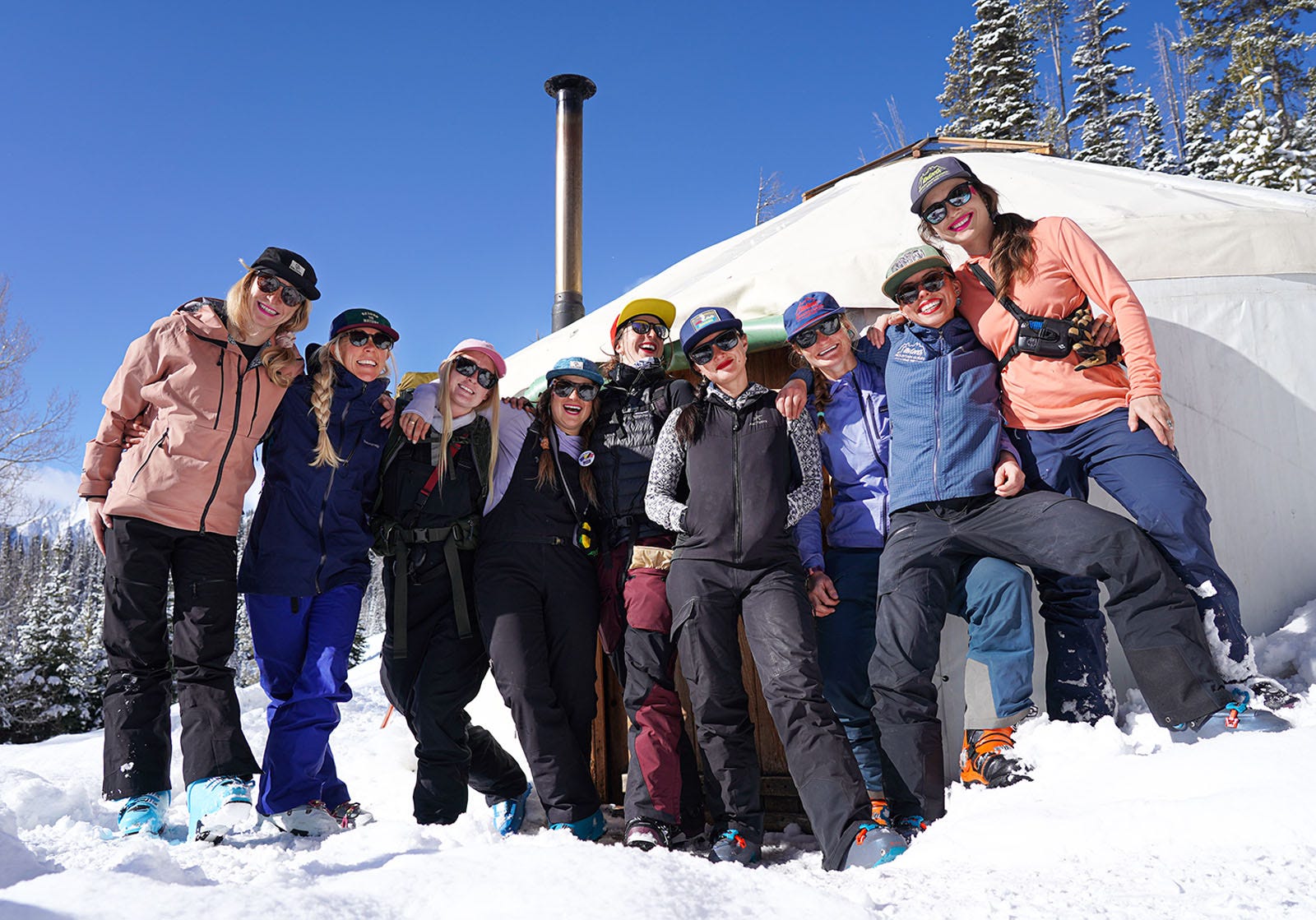 Find out more about the AIARE Women's Mentorship Program
The Women's Mentorship Program supports aspiring, new, and experienced women avalanche educators. If you identify as female and live in the USA then you could be part of the program.
Hosting and providing scholarship funds for women's-specific PRO1 and Instructor Training Courses
Women's-specific programs provide space for women to learn from women leaders and in community with one another. Women's programs can be incredibly special, and AIARE is proud to be able to offer them, including providing financial support to make them even more accessible. Women who meet the relevant prerequisites are encouraged to apply. Some spaces are still available
Connecting women with mentors and community via application-based mentorship cohorts
Small group mentorship cohorts support women in building the skills and connections they need to thrive as avalanche professionals. Starting in December and running through early March, the mentorship cohorts consist of four to five mentees and one mentor. Over the course of five sessions, mentees and mentors will explore their goals and challenges. Groups will also work to establish relationships of mutual support for both during the program and after. 2021-22 mentorship cohorts have already kicked off and are currently accepting applications for mentors. Applications for mentor roles close November 1st. Applications for mentees will open October 14th and close November 15th. Mentorship cohorts will meet five times starting in December with final sessions planned for early March. Although AIARE instructors will be given preference in the application process, any and all women who meet the basic prerequisites are encouraged to apply. Women who hold intersecting identities such as BIWOC (Black, Indigenous, + Women of Color), disabled, trans, working class, or other historically excluded identities are strongly encouraged to apply.
Organizing events that include panel discussions and structured networking opportunities
Starting in January, AIARE will be organizing a series of panel discussions that will feature women with a variety of experiences spanning all different aspects of avalanche education. Events will also include structured networking opportunities to help women build meaningful communities. Events will be open to anyone who is interested; tickets may be limited depending on the venue. Keep an eye on AIARE channels for more information coming soon.
AIARE is looking forward to a breakout year for the Women's Mentorship Program and hopeful that this season's experience will serve as a template for years to come. Keep an eye out on AIARE's channels for more information on the 2021-22 Women's Mentorship Program.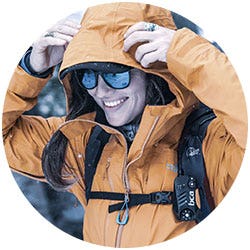 ---
Amy is a professional skier and mountain athlete. Her skiing pursuits range from hitting massive cliffs, throwing backflips, and navigating big lines deep in the backcountry with a focus on film, photo, and earning an AMGA Ski Guide certification. Previously the on-camera field announcer for the Freeskiing World Tour, in 2015 she transitioned to competing as a skier and placed 3rd in her first FWQ big mountain event in Verbier, Switzerland.
Read more about Amy David here