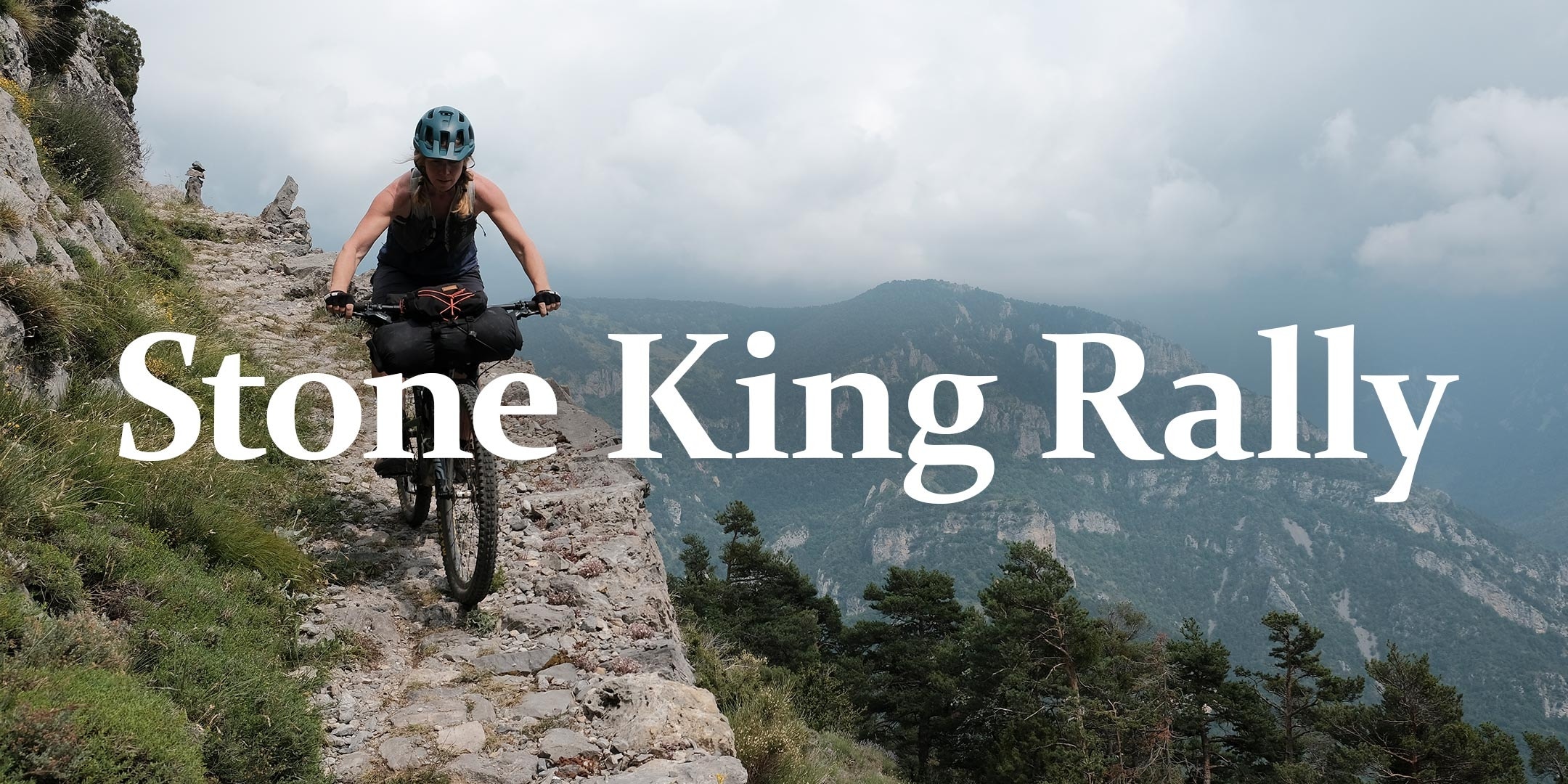 What happens when you replace flying to the start of an Alpine bikepacking adventure with travelling by train, ferry, and bike? Hoping to reduce her carbon footprint, Lee Craigie takes a unique, self-sustained approach to riding the six-day Stone King Rally.
Escape the beaten track with Rab's bikepacking guide. Discover how to plan the perfect route and find the right gear. Our guide also covers bikepacking events, communities, and tips to help you make the most of your journey. Get ready to take on the great outdoors with our expert guide to bikepacking.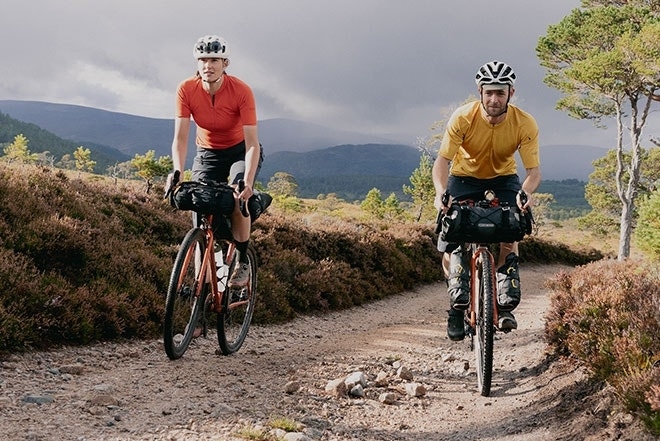 Launching yourself away from the start, with a rig loaded with gear, and a smile on your face as you head into the unknown is an incredible feeling. Getting to camp and realising you left your gas canister at home is less of an incredible feeling. Those ramen noodles may need an hour to soak before you can chew through them, and you're already hungry. Our gear guide aims to cover the basics of what to take, and to leave you with a kit list for your reference.