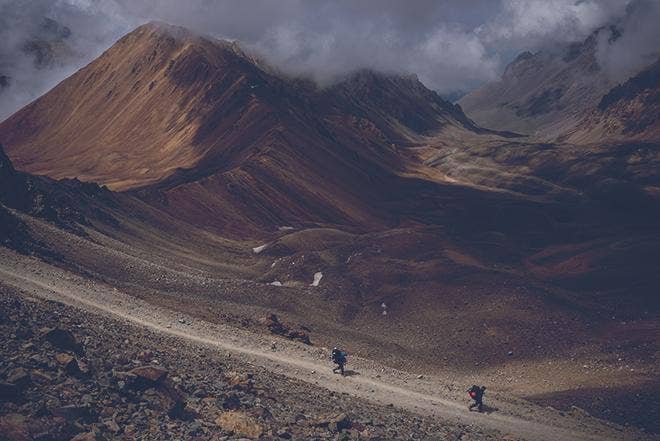 It's 11pm in the central Argentinean Andes. I'm seated cross legged at 4000m attempting to construct an Avro Lancastrian model aeroplane by the light of my headtorch.
---
The last time I made one of these must have been in 1998 – the same year mountaineers Pablo Reguera and Fernando Garmendia found a Rolls Royce aircraft engine on the south-east face of 6570m Cerro Tupungato. Looking north, I might be able to see its moonlit cloud cap hovering over the volcanic summit. But right now, I'm distracted; fiddling with frozen fingers to stick a gluey pilot's seat into a microscopic cockpit.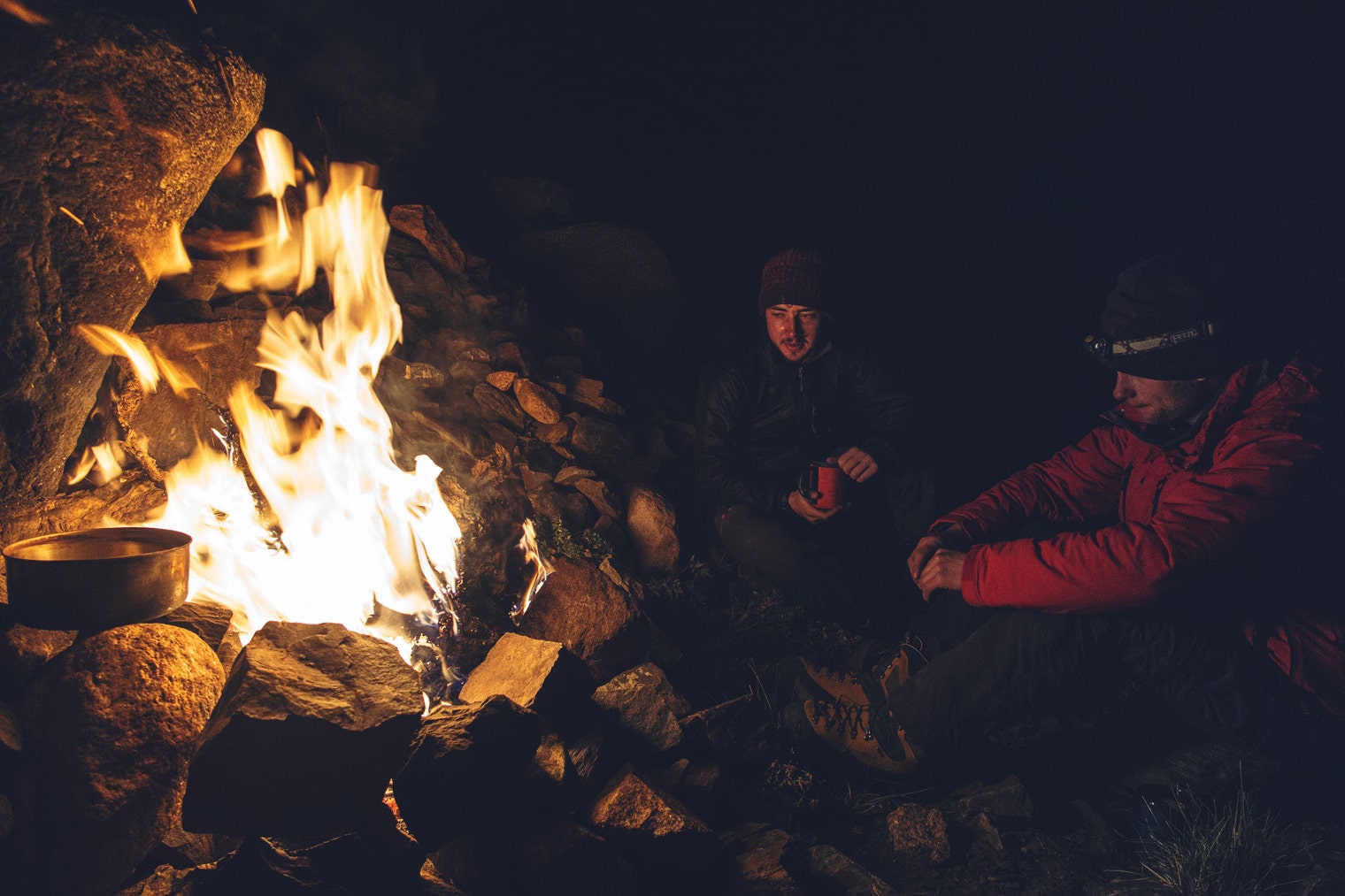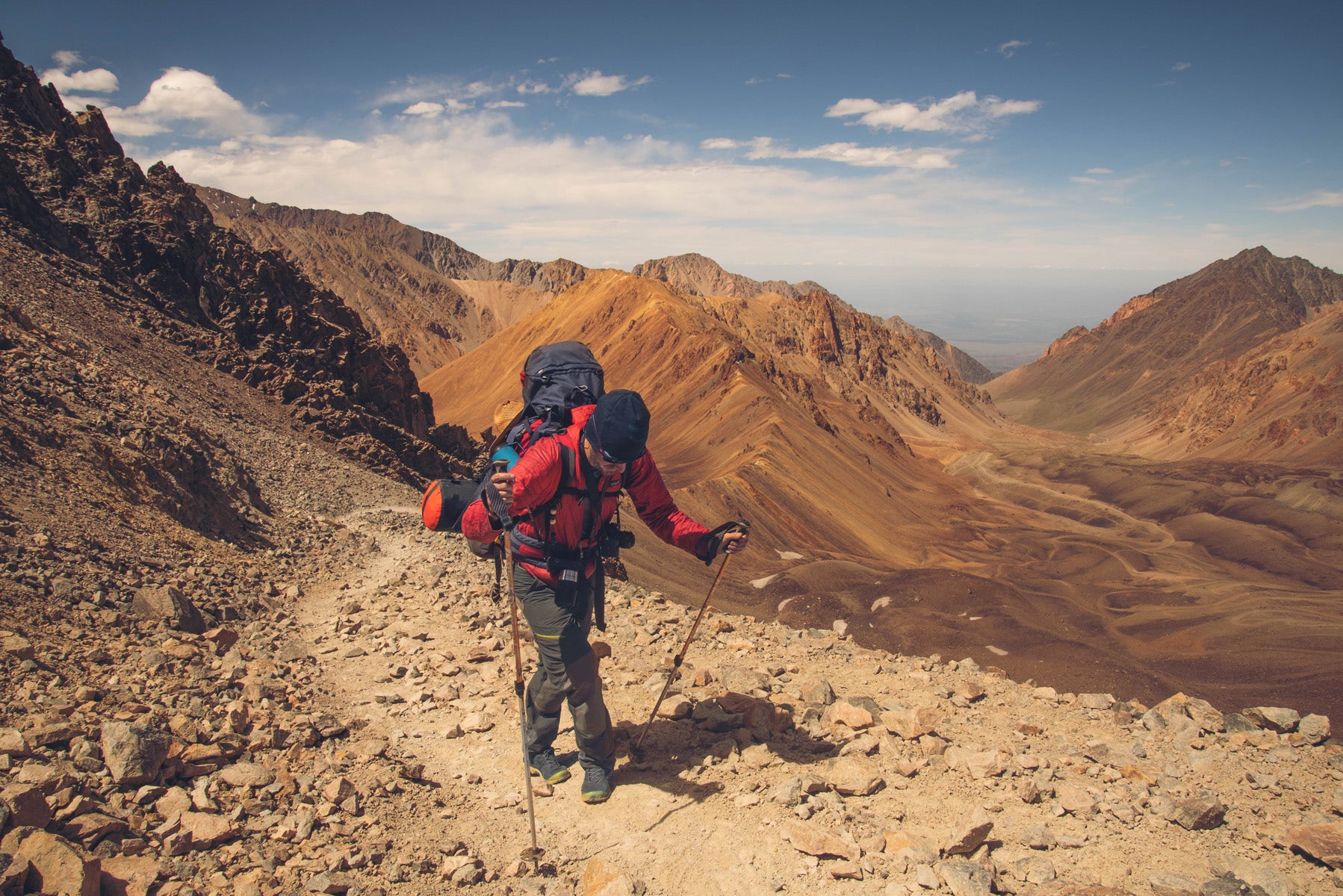 Our expedition to reach a remote plane-crash site in the central Andes is not going well. Almost as badly as the last fateful flight of the British South American Airways aircraft in 1947. Domestic flight was a risky business in the post-war years. The BSAA staff were a cavalier ensemble of ex-bomber command airmen. Flying from Buenos Aires to Santiago with them was like playing Russian roulette against 6000m mountains, with the aircraft taking the place of the bullet. On August 2nd, a prophetically named plane "Star Dust" dissipated somewhere over the Andes. BSAA's luck had finally run out.
Since Jimmy Hyland, Joe Davies and I have arrived in the Mendoza province, luck has not been on our side either. The Argentinean military greeted us with an eleventh hour denial of our long standing request to access the Tupungato valley and crash site.
The original plan had been to drive west from Tupungato town to the army station nestled in the Malbec-wine-growing foothills of Mendoza province. We'd then load ice tools and food onto mules for a two day approach over a 4600m pass, establishing base camp a further day's hike from the Star Dust. Next we'd launch a three-day skirmish to the crash site.
After comparing historical satellite images, we were reasonably convinced that new plane parts would now be emerging from the ice. We would be assessing the extent of Tupungato's glacial retreat due to climate change. Finally, we'd climb the north ridge of Tupungato; making progressively higher camps on the Chilean-Argentinean border. At the summit, and with our model plane assembled, we'd look west towards Santiago paying homage to the 11 passengers that never made it.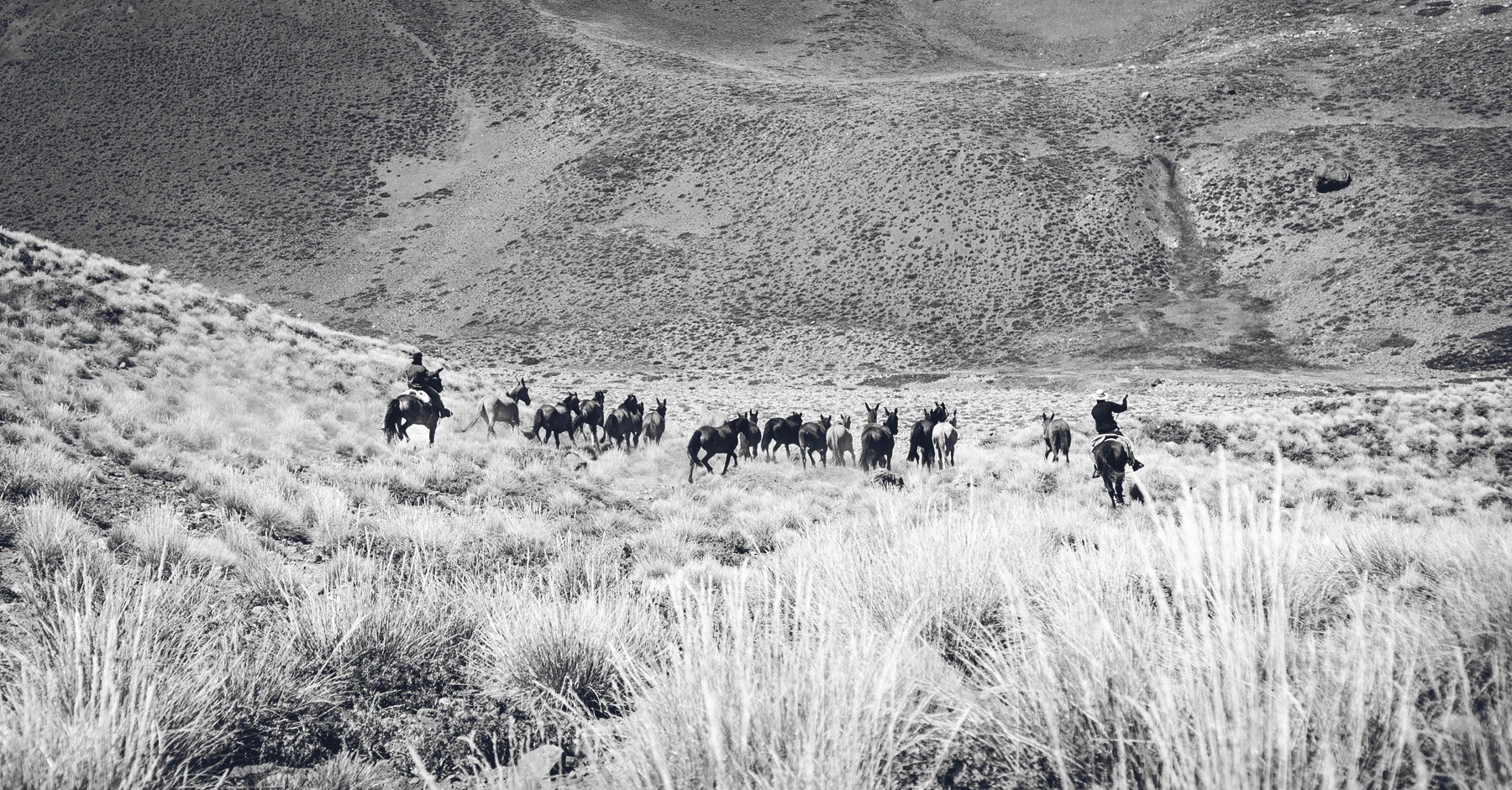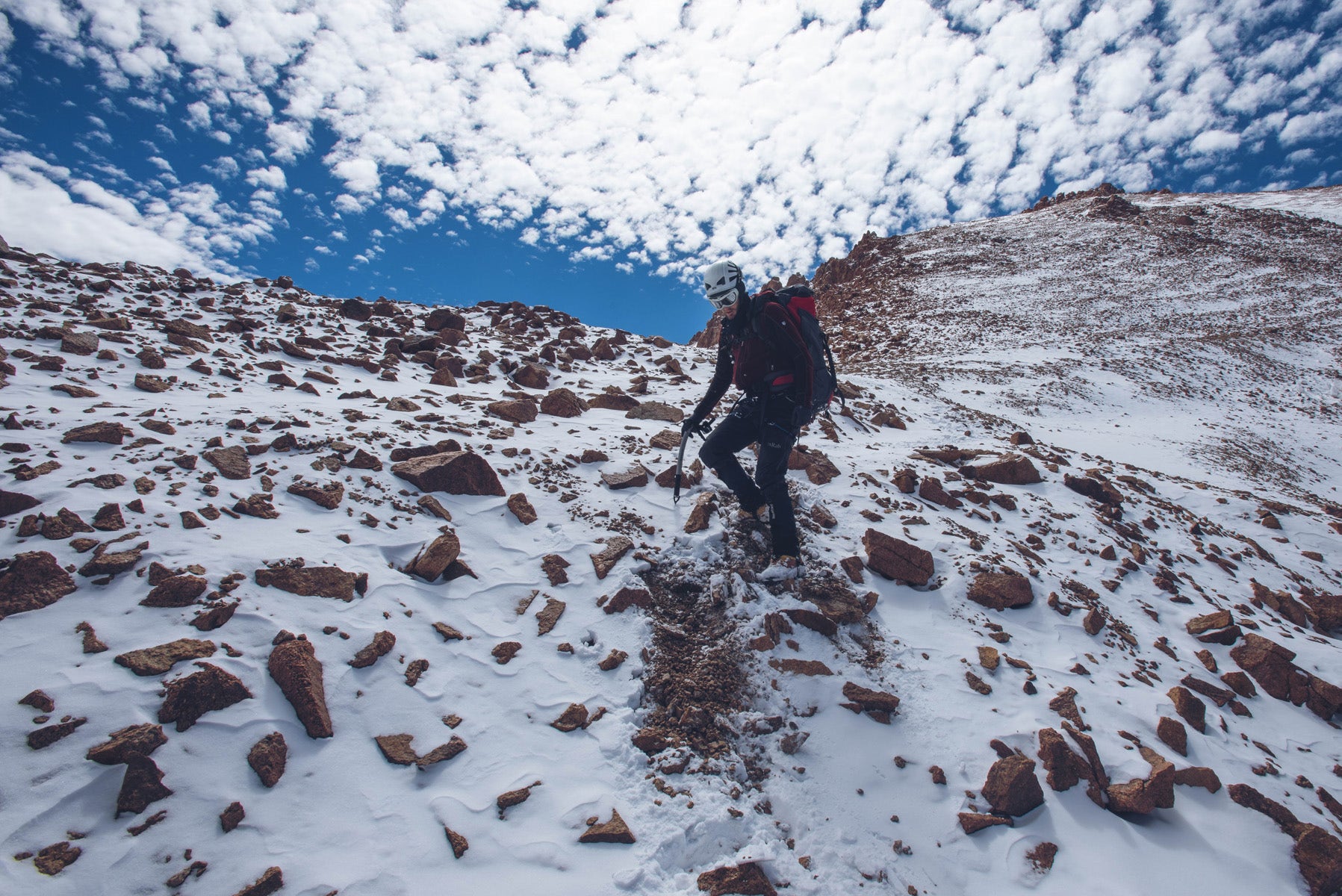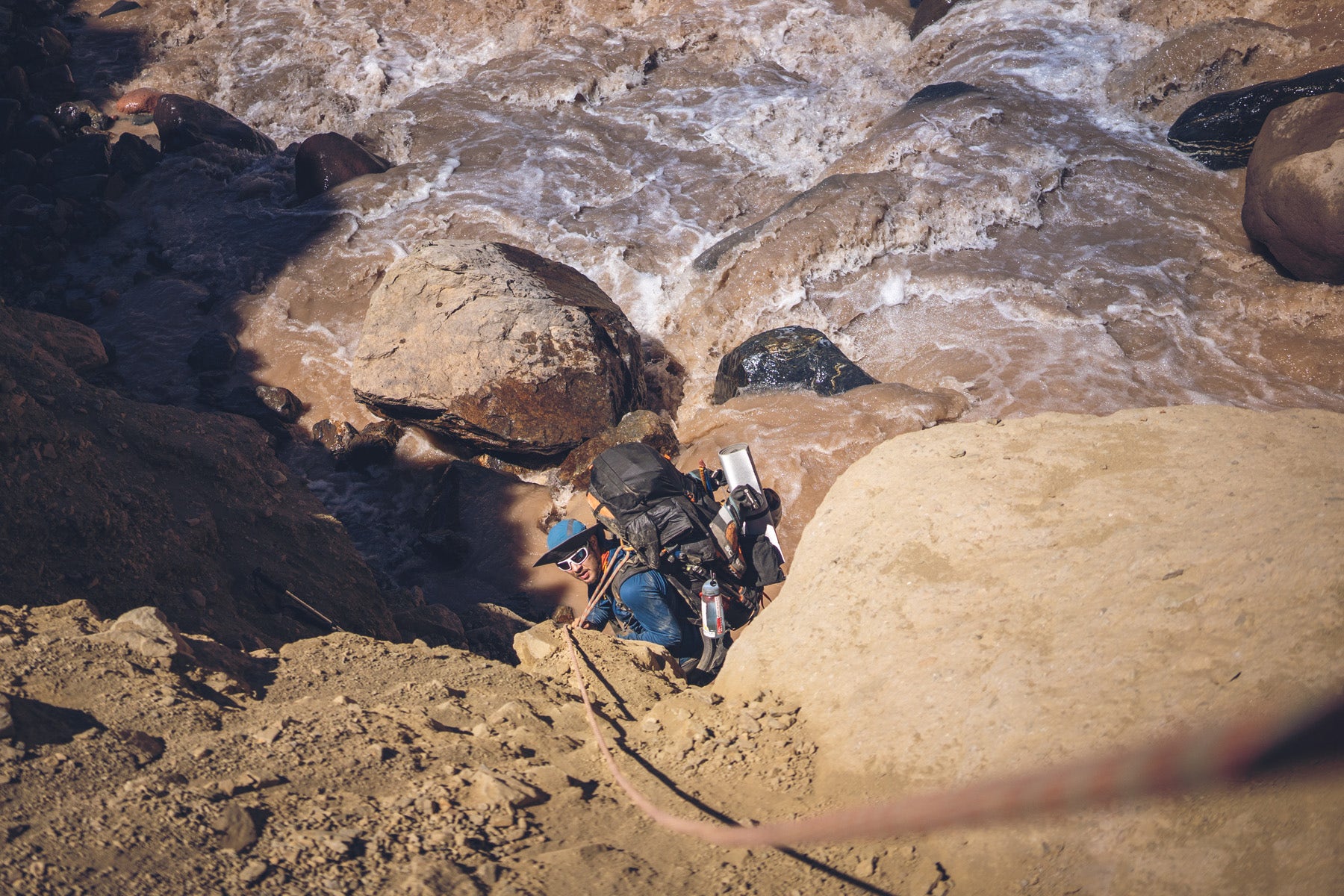 But, like any good adventure, there was an unexpected change of plan. The decision of Colonel Major Quinoñe was final. Instead, fuelled by late-night Fernet Branca cocktails (think cough medicine that grows on you) we concocted a mad-cap last ditch attempt to reach the crash site from the more southerly Tunuyán Valley. Our new route took us over an additional pass where humid pampas air clashed like thousands of steam engines with the icy winds at the Andes' heart. We waded rivers, slid scree slopes and hopped icy rocks on the eastern banks of the Tunuyán to the soundtrack of boulders thundering beneath the rapids.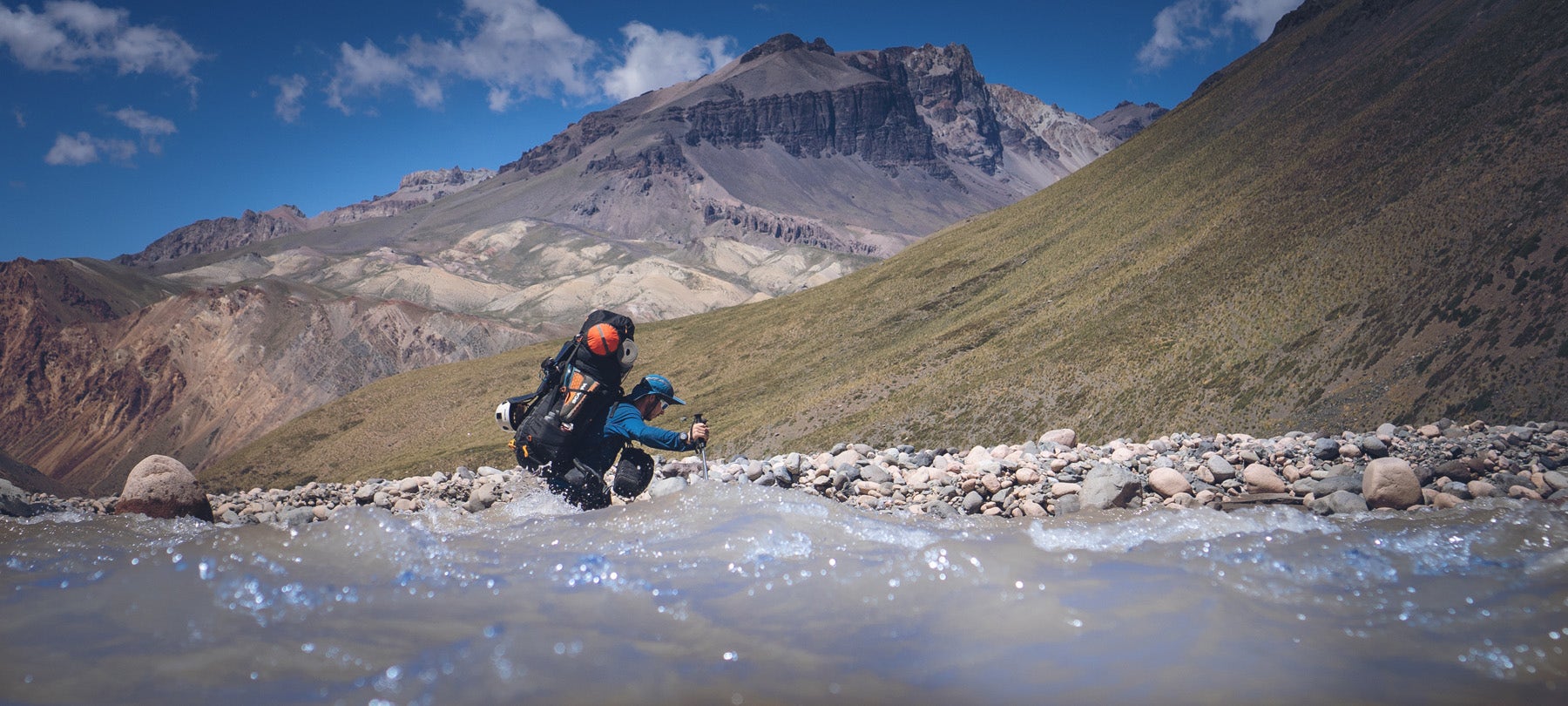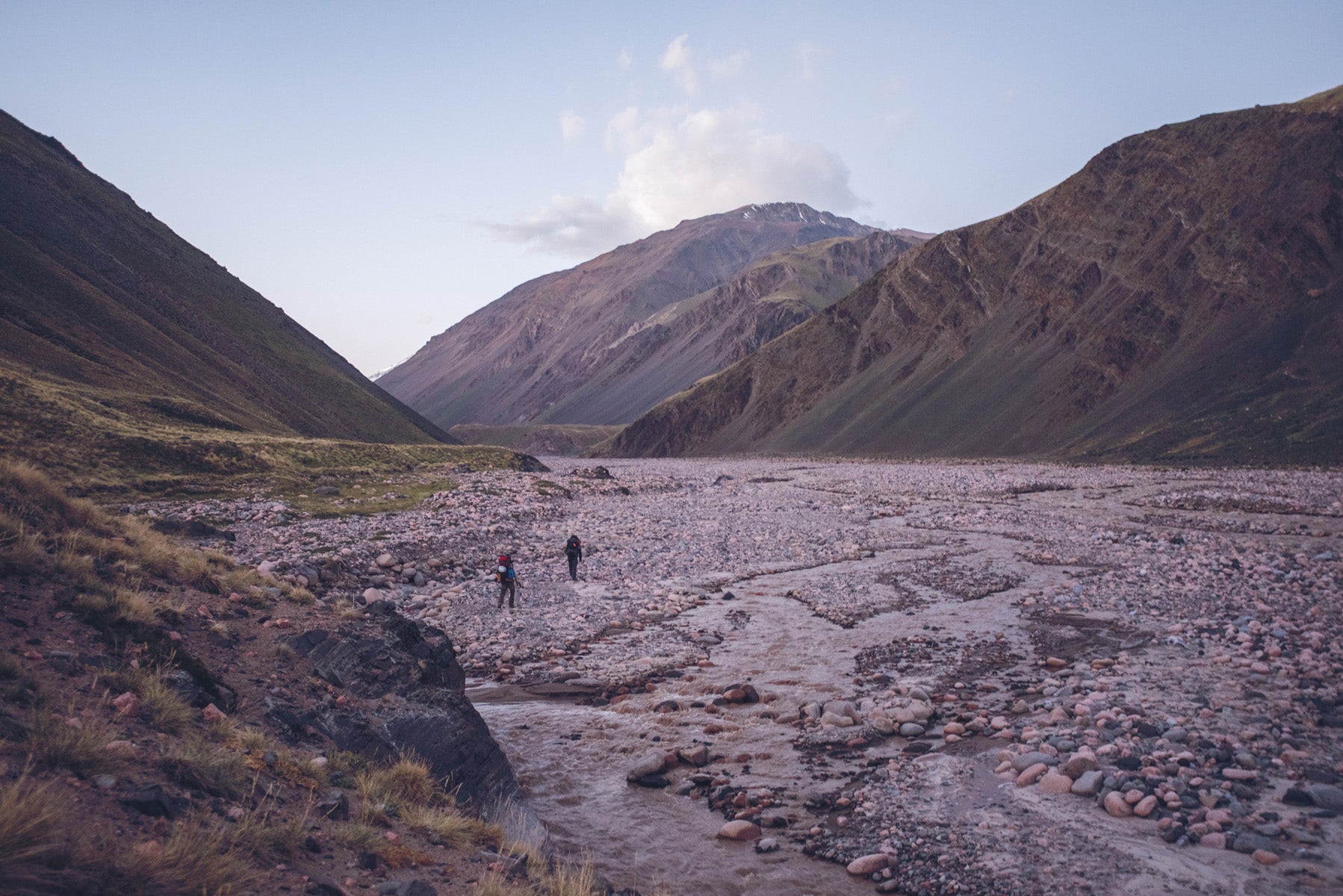 By day three, we'd run out of money to continue paying our arriero mule guide. Manuel deposited our kit at the foot of the Tunuyán glaciar, assuring us the 20km of glacial terrain and ice cliffs separating us from the Star Dust were unpassable. What's more, without animals, we would have to relay kit up and over a 5030m pass and down into the Tupungato Valley. A 60km total journey on ice.
Sure enough a beguiling guanaco trail soon led onto a gut-twisting, unprotectable scramble above ice cliffs – and we knew we were beaten. Over the next three days we investigated an alternative canyon route to the crash site, skirting the clutches of a glacial-river-washing machine until it threatened to run us on its dismemberment cycle. We had come to the Andes we reminded ourselves to give life to a story about climate change; not lose our own in the telling of it.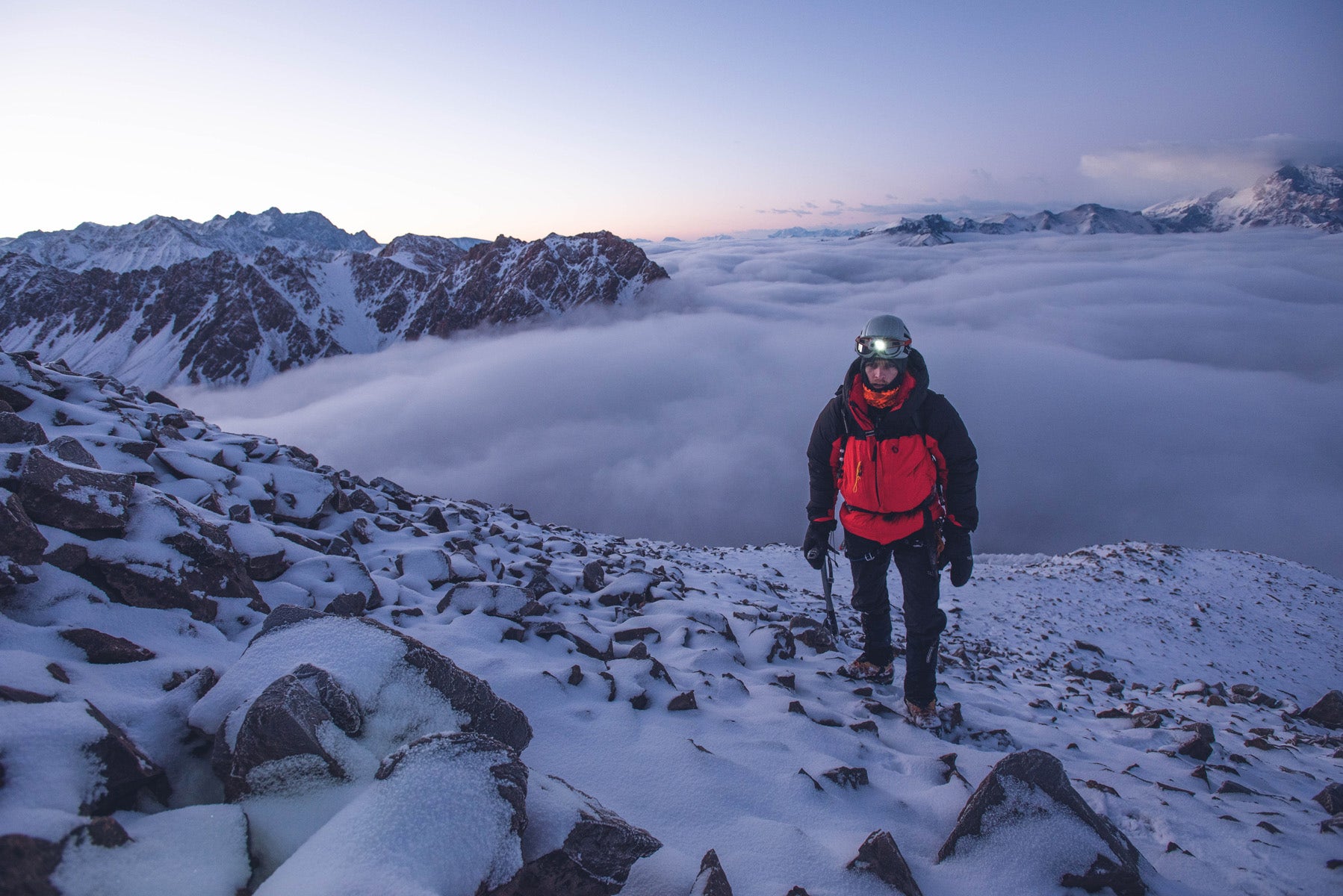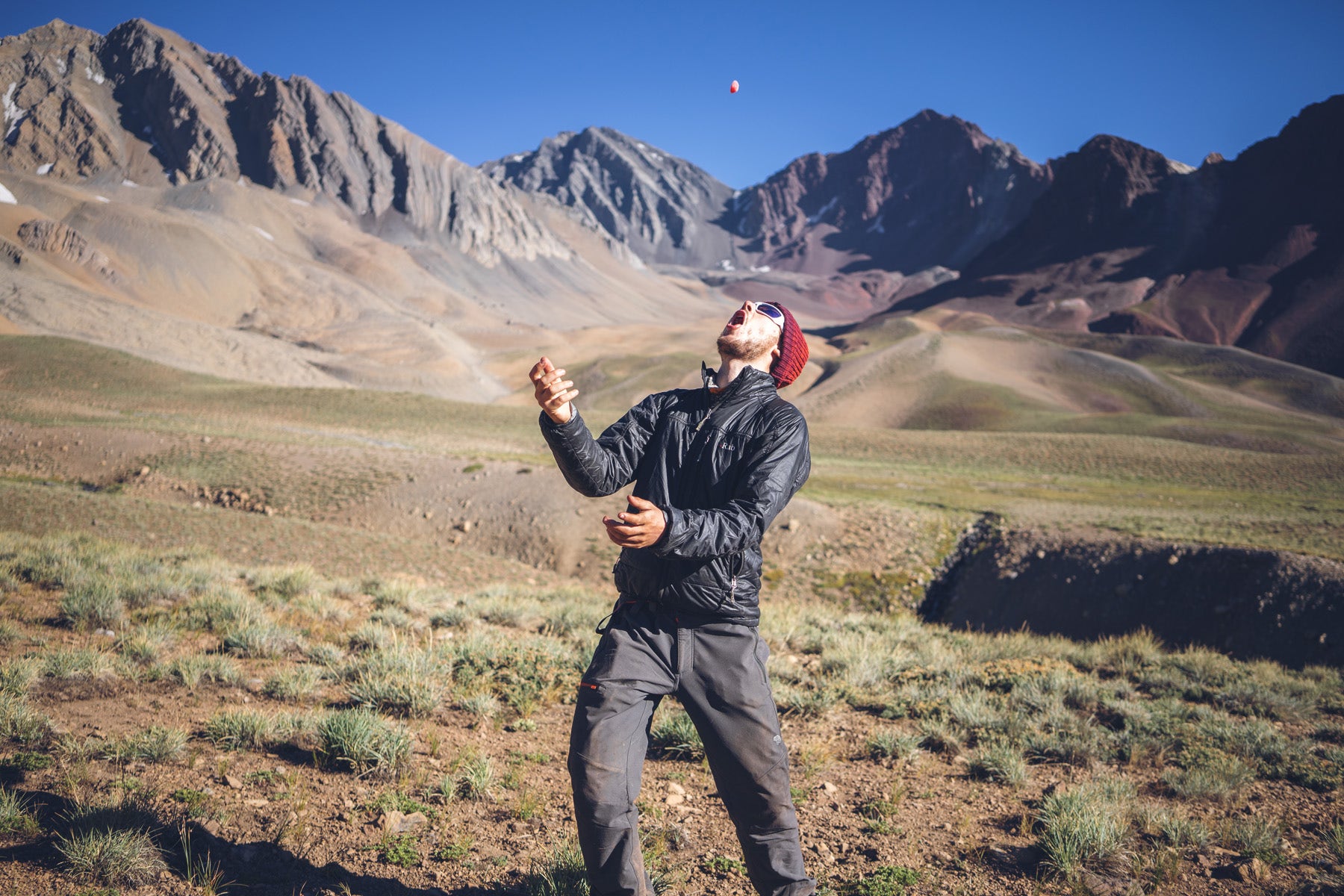 In the next 51 years between the Star Dust's crash and its discovery, human beings busily pumped carbon dioxide into the atmosphere. By the time Reguera and Garmendia stumbled across the Rolls Royce, we had managed to increase the gases' global concentration by more than 16%. (Now in 2019 it's increased by 51% on pre-industrial levels and the planet has warmed on average by a whole degree centigrade.) Almost all glaciers in the Andes are in retreat. Current fluctuations are already threatening the supply of delicious Malbec wine. More medium term consequences of complete glacier loss will threaten domestic water supply.
Tonight, the model airplane is not going well either. Five days ago I'd put a crampon through the flat-packed plastic on a 5am summit bid on a unnamed summit. The punctuated box now sits incongruously amongst ice-axes, stoves and rope. Its delicate paintbrush, crunched in two from lowering my rucksack off a cliff.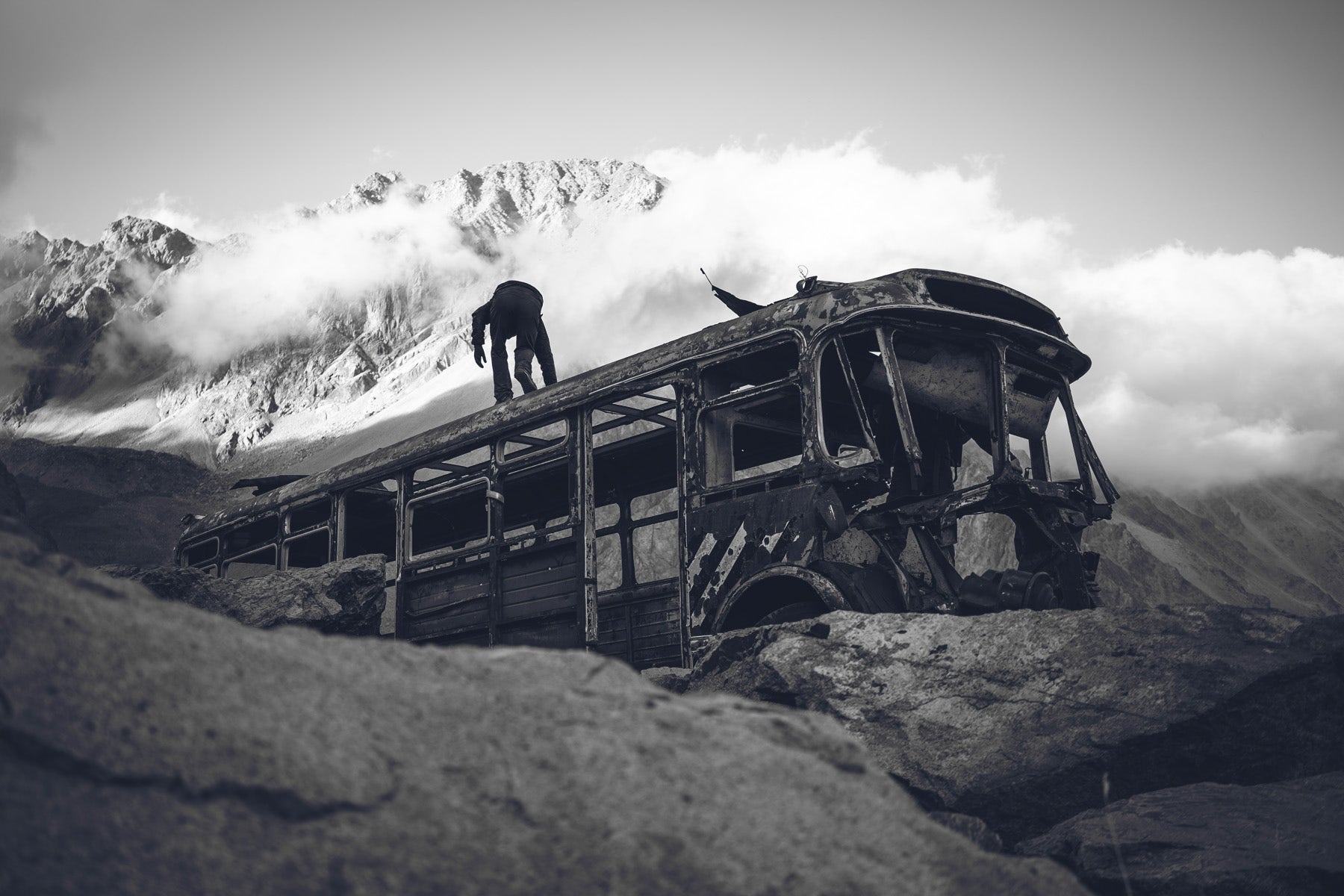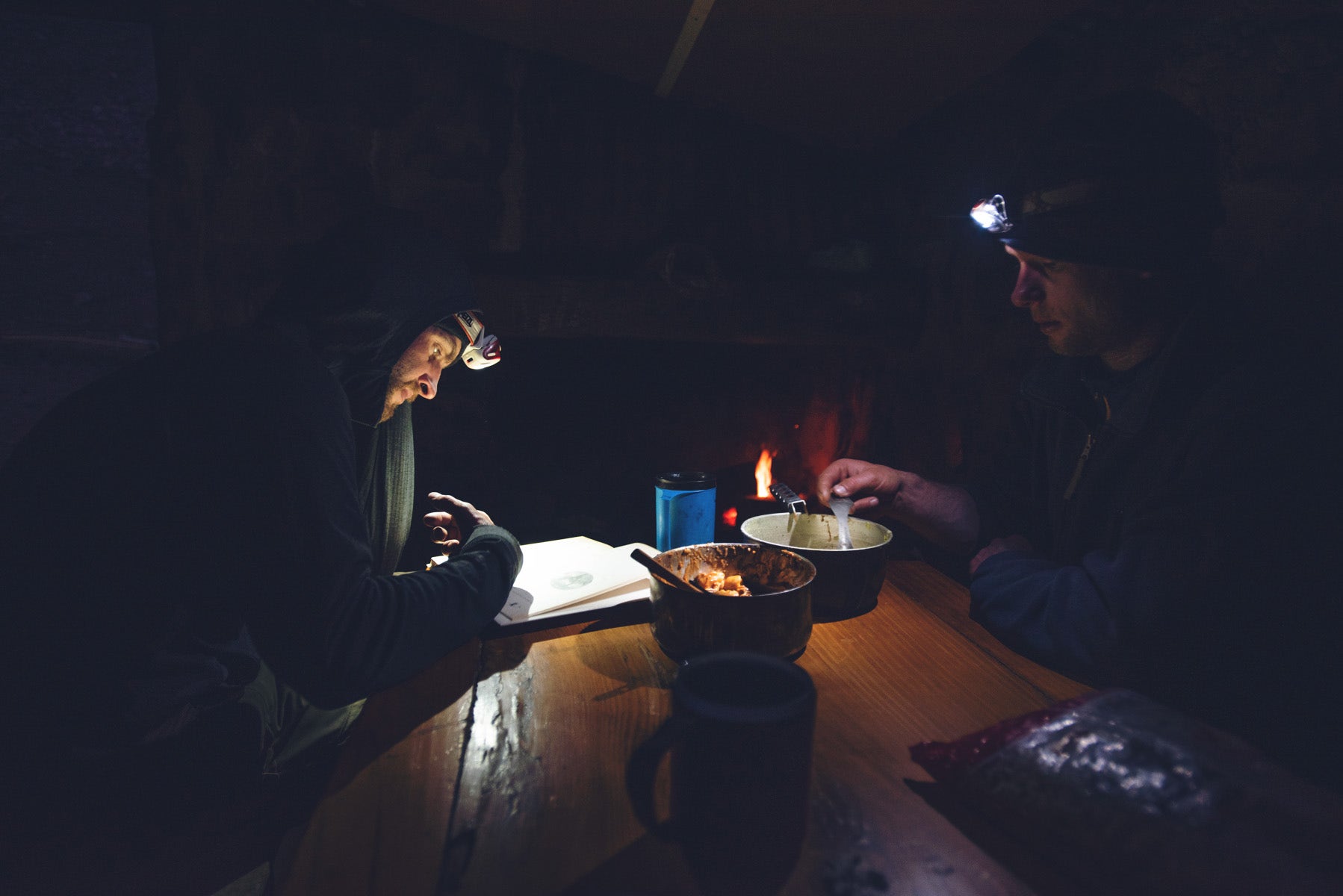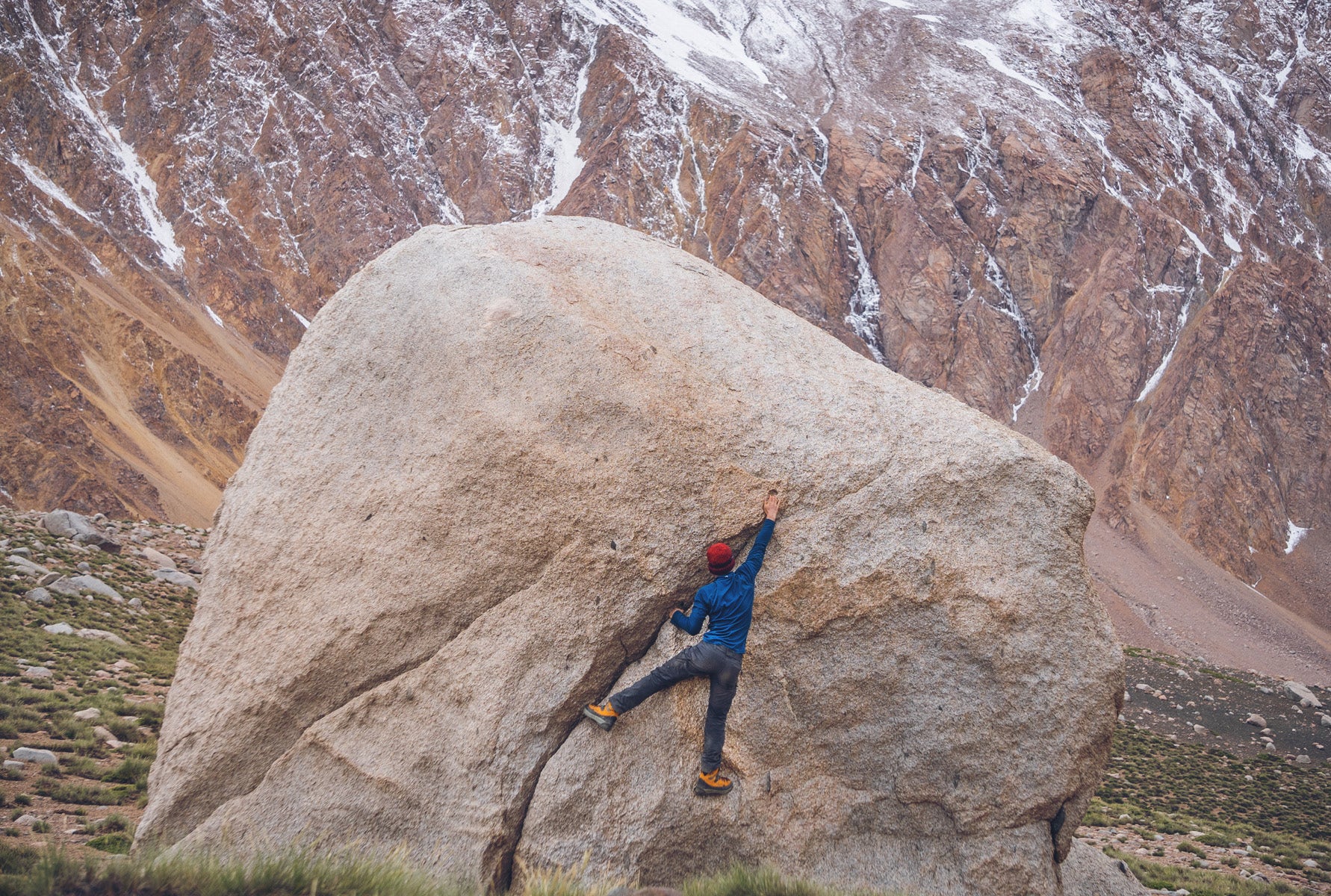 We never did make it to the Avro Lancastrian. The army's decision to deny entry to Tupungato laid another frustrating thread to an already complex web of Andean access issues. Admittedly we ruled out two southerly approaches from the Tunuyán Valley and spent the remaining week investigating a west-to-east crossing of the Andes leading into Chile's Cajon del Maipo valley.
Tomorrow we will reach the border. The model plane won't quite be ready. Nor will we be at our intended summit. Yet surely the challenge of adventures – like climate change – is in confronting the shifting reality of the situation. Only when accepting a radical new way of doing things, can we possibly hope to clear all the mountains that lie ahead.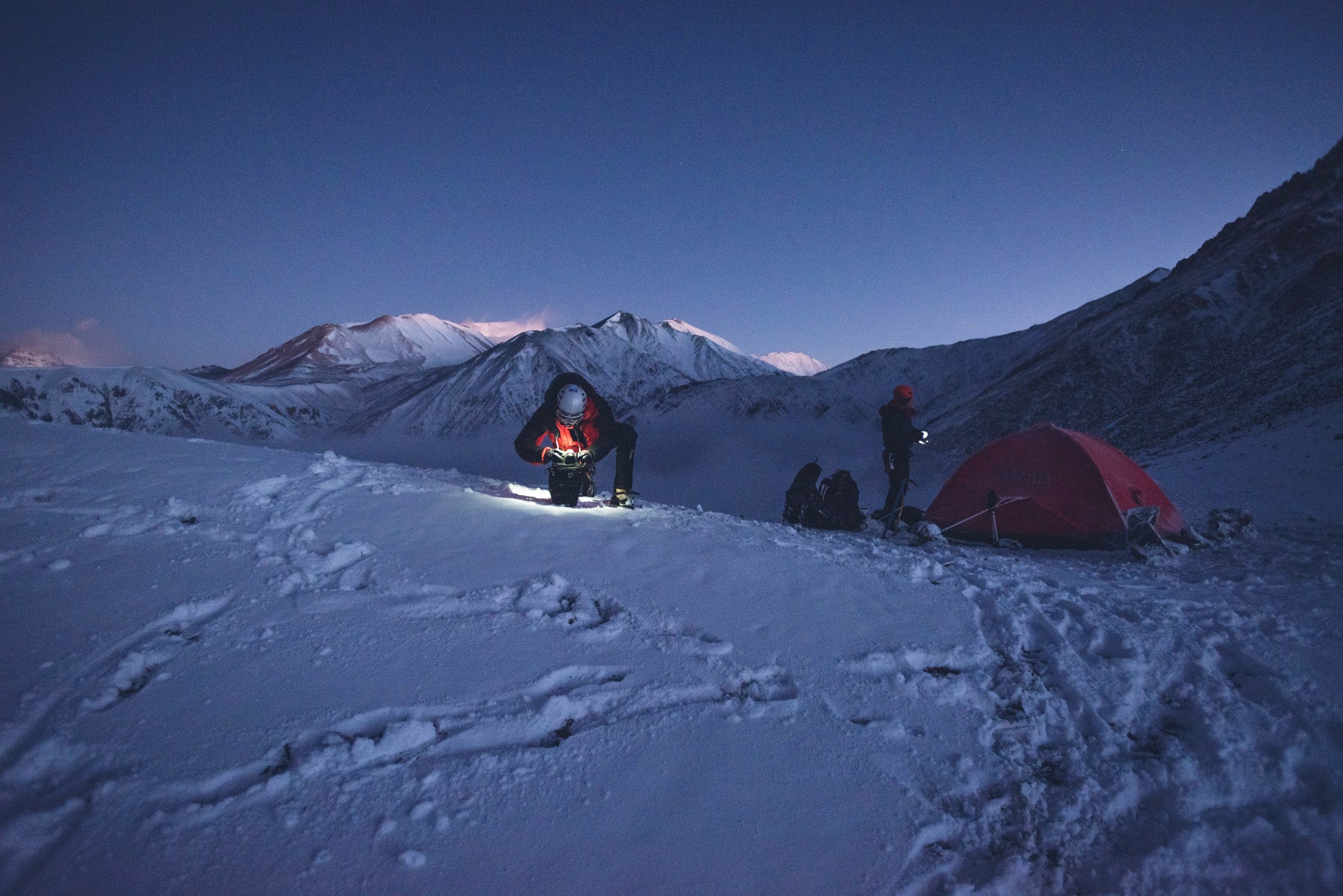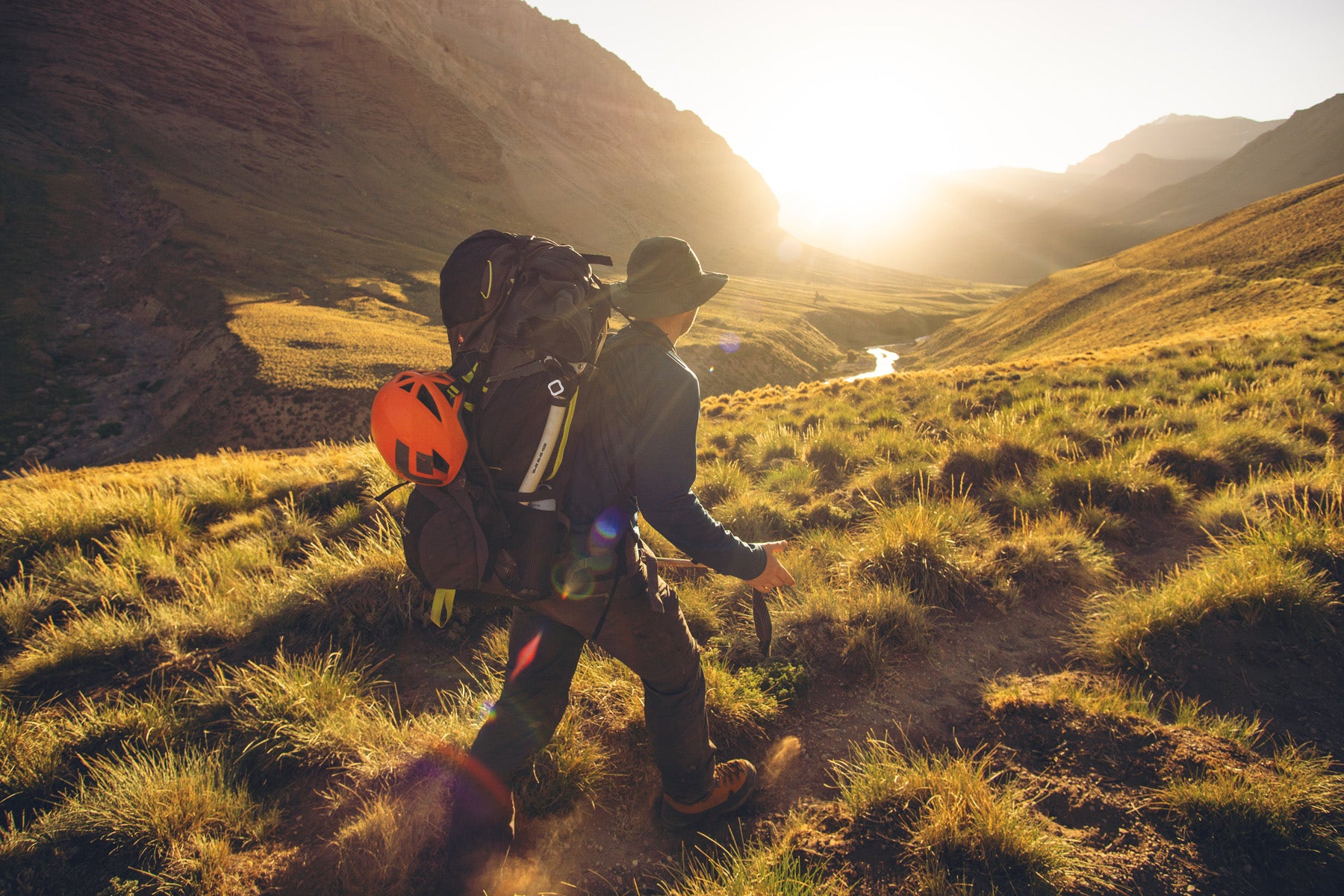 Matt Maynard is a writer, photographer, mountain leader and bilingual fixer for adventures in the Andes. He lives in the Chilean foothills above Santiago and is currently a Carbon Management MSc candidate at Edinburgh University.
Jimmy Hyland is an award-winning photographer and filmmaker based in the Peak District. Keep tuned for his upcoming enviro-adventure documentary "Search for Star Dust."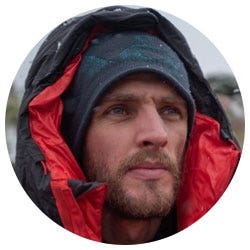 Words & Photos by | Matt Maynard and Jimmy Hyland