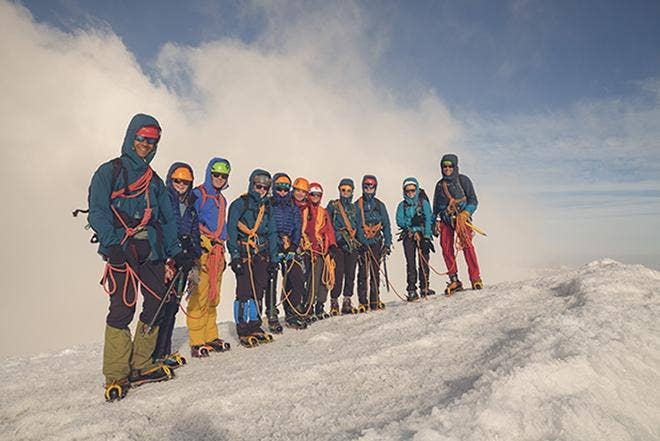 "As we made fresh tracks up the glacier in the pitch dark of 3am and finally as we reached the summit the sun crested up over the picturesque mountains to fill us with the days first light. A surreal feeling it was to be at the top of a peak in time for sunrise and the most amazing photos."
---
Can you pinpoint a life-changing decision? Tracing back the path your life took to a single turn, or a seed that was planted, that set the course for the rest of your time? For Ric Potter, IMFGA Mountain Guide and Rab athlete, remembers such moment, as a teenager, when he had the opportunity to go to Arolla in the Alps. The trip was arranged by a school geography teacher, Andrew Gunning, and another teacher, Clive Kemp. This was 1982 and the days before the regulation of the trips today, so Ric and the band of teenagers were taken out to Arolla on a tiny budget and with trusting parents putting faith in the two teacher guides. It was to be the first in many more trips and then ultimately a successful career as a mountain guide for Ric.
Running a similar trip was always on his mind, with the ethos that it should be available for all, especially those that would not have this opportunity normally, due to various barriers such as finances or simply not knowing how to get involved. The trip would be focussing on giving the young people the whole Alpine experience; from travelling out to the Alps, to camping in the valley and cooking the food, to staying in mountain huts and of course climbing in the high mountains themselves.
With the support of Rab, Ric was able to start bringing his dream into fruition. Publicised at schools and through social media, the project drew a significant number of applications. A shortlist was compiled focused on offering the programme to those with the least opportunity. The final participants were chosen, with an even number of male and female teenagers for the trip, coming from five different secondary schools in Gwynedd. It was a bilingual team with conversations naturally changing from Welsh to English depending on the guided team.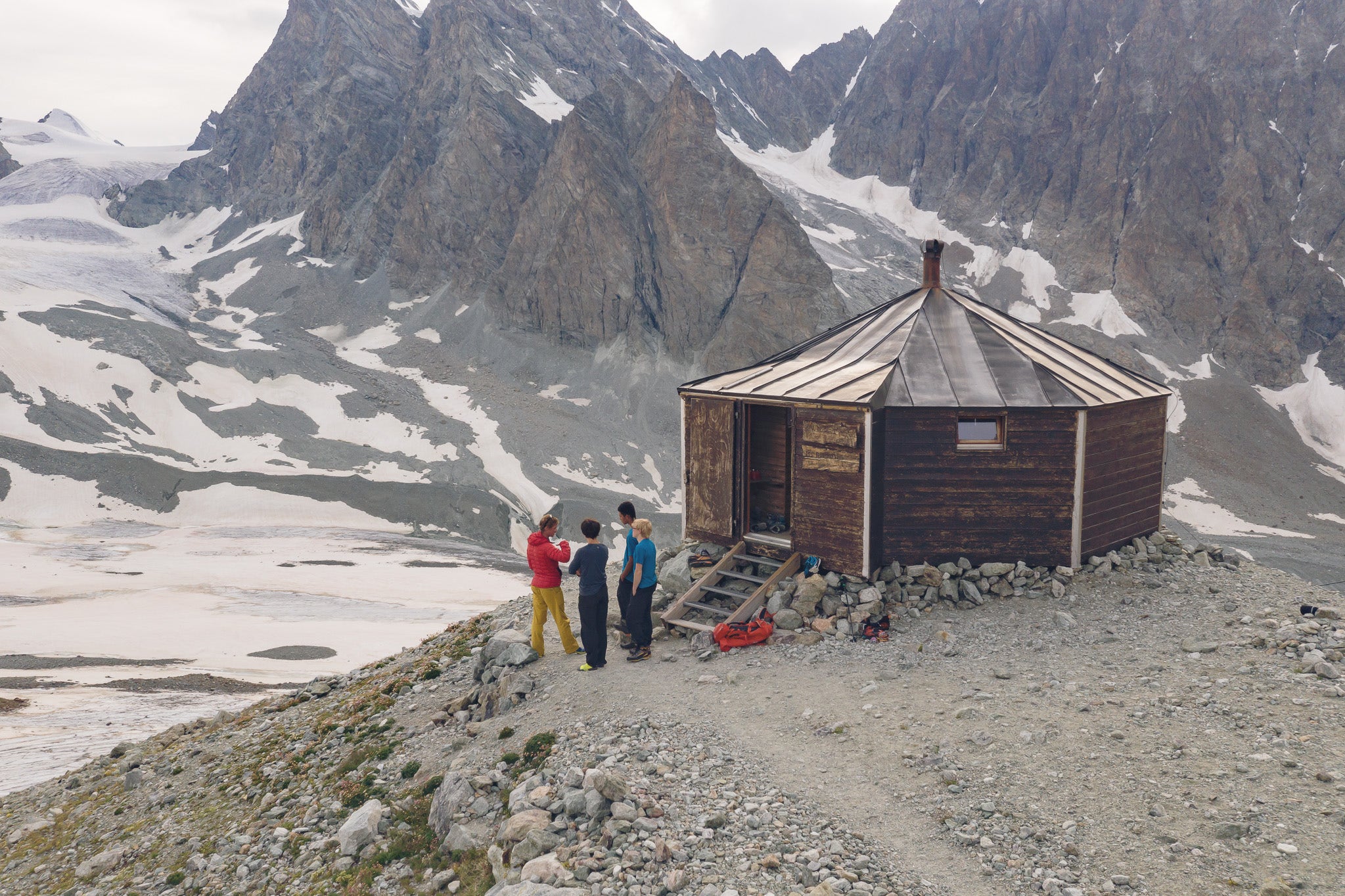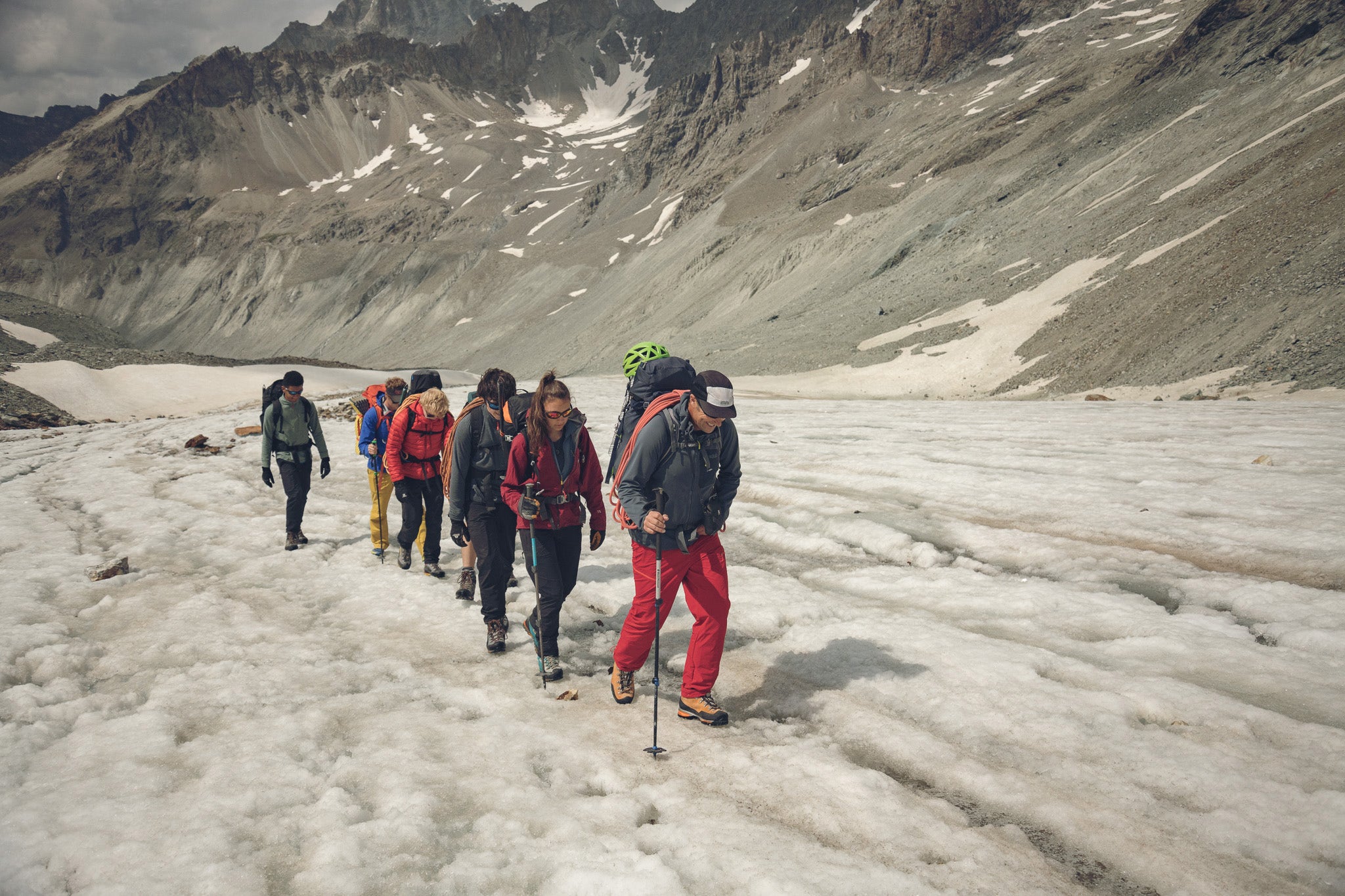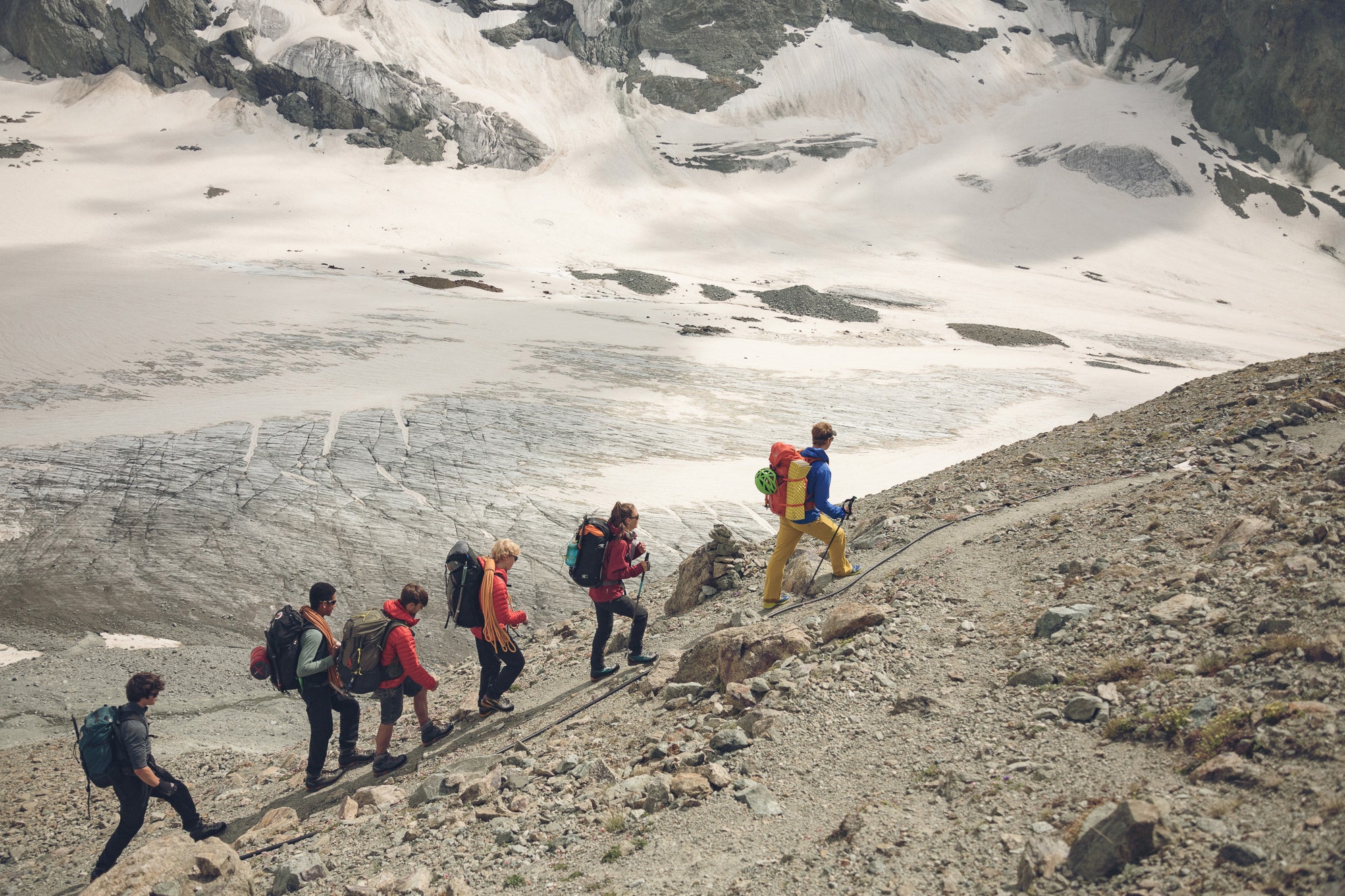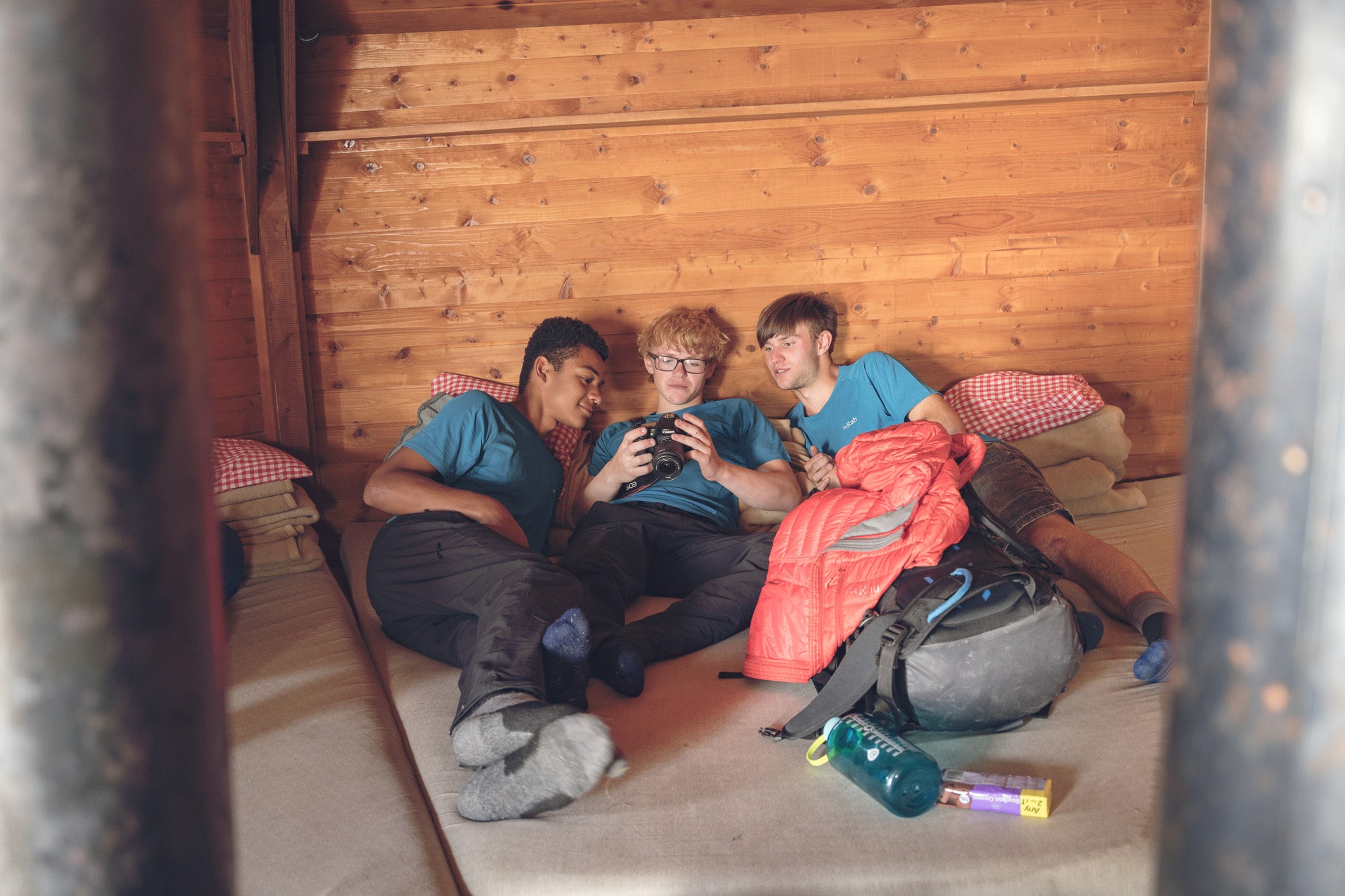 Learning the ropes in the training weekend
Those selected were invited to a training weekend in North Wales, based from the National Outdoor Centre at Play-Y-Brenin who supported the project by loaning the participants their climbing hardware. Previous skills ranged from having experienced some hill walking to some who were regular indoor and outdoor rock climbers. Only one had previously worn crampons before and that was in Scotland so a great learning curve for the team.
The training weekend consisted of a rock climbing in mountain boots and roped scrambling on Tryfan to introduce the group to the mountain environment, giving them a taste of what was to come, and practise some of the skills necessary for navigating the alpine environments.
"I found the scrambling on Tryfan somewhat difficult since I'd never tried it before but also enjoyed it a lot and I learnt skills which helped me in Switzerland. The rock climbing was also new for me and I found that really fun but also a little more challenging than I expected."
The weekend was a perfect chance for the group to get to know each other; "It was fun getting to know the group and guides better, we learnt how to use ropes for security scrambling and I did a route up Tryfan I have never done."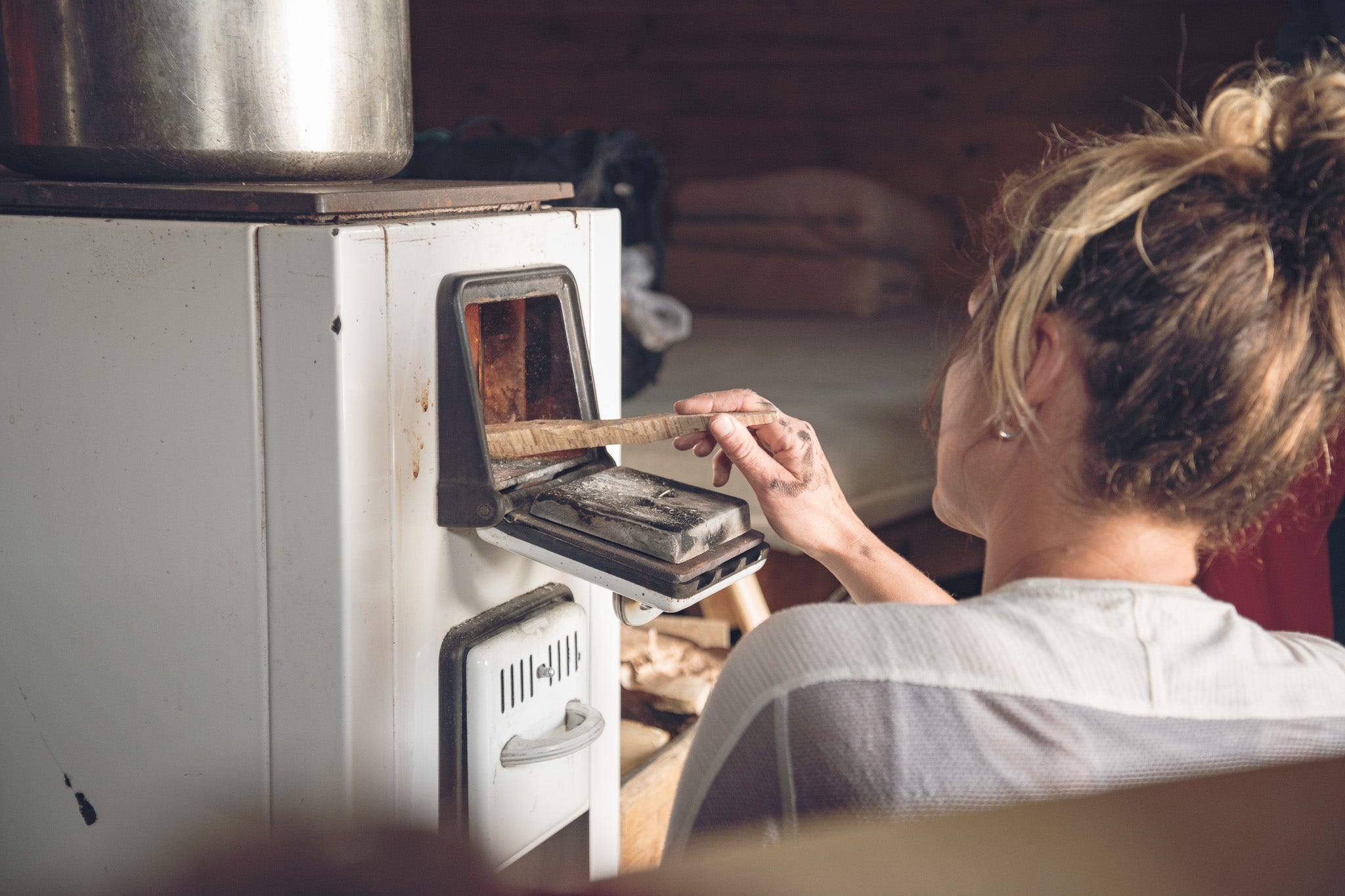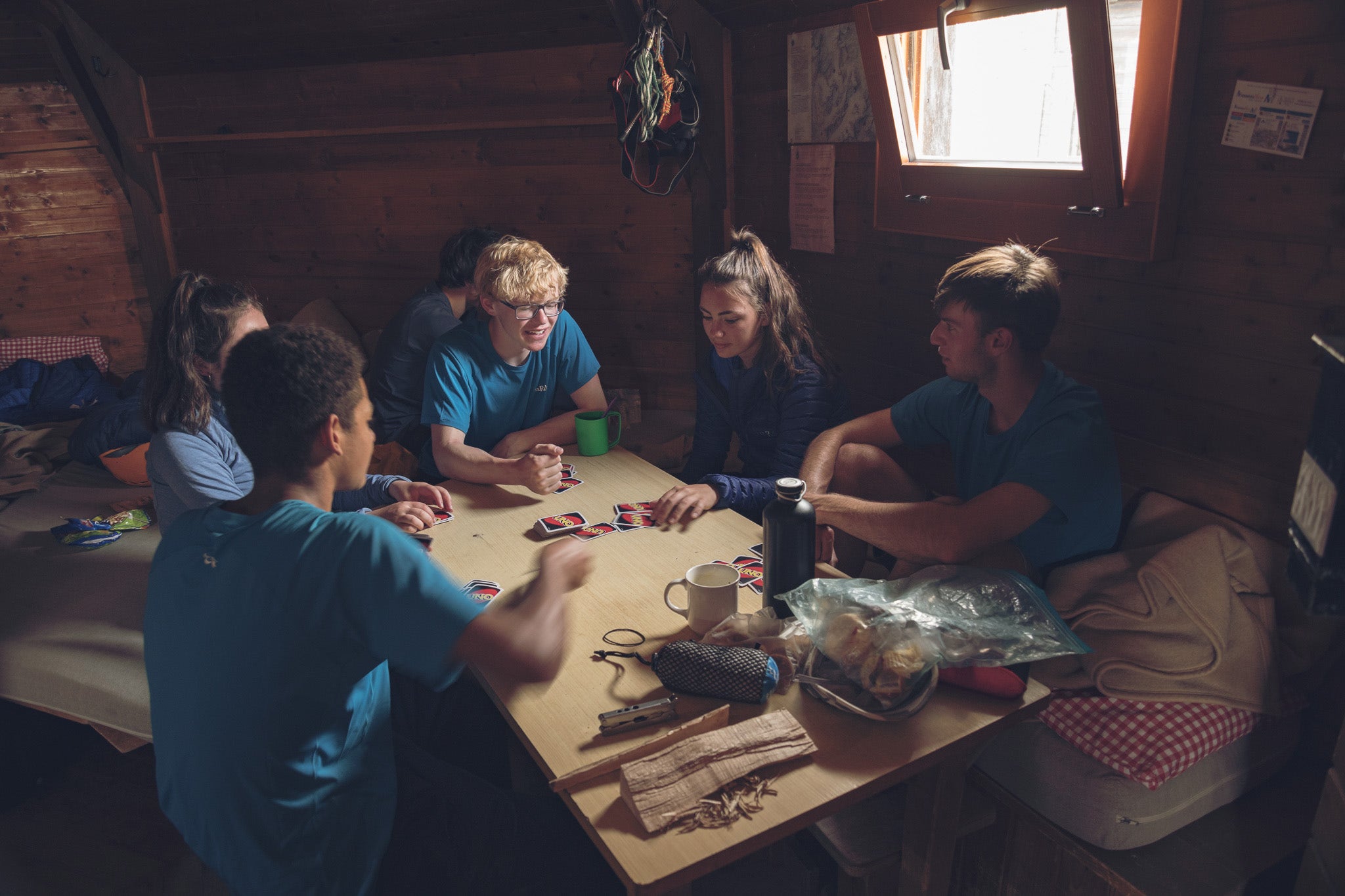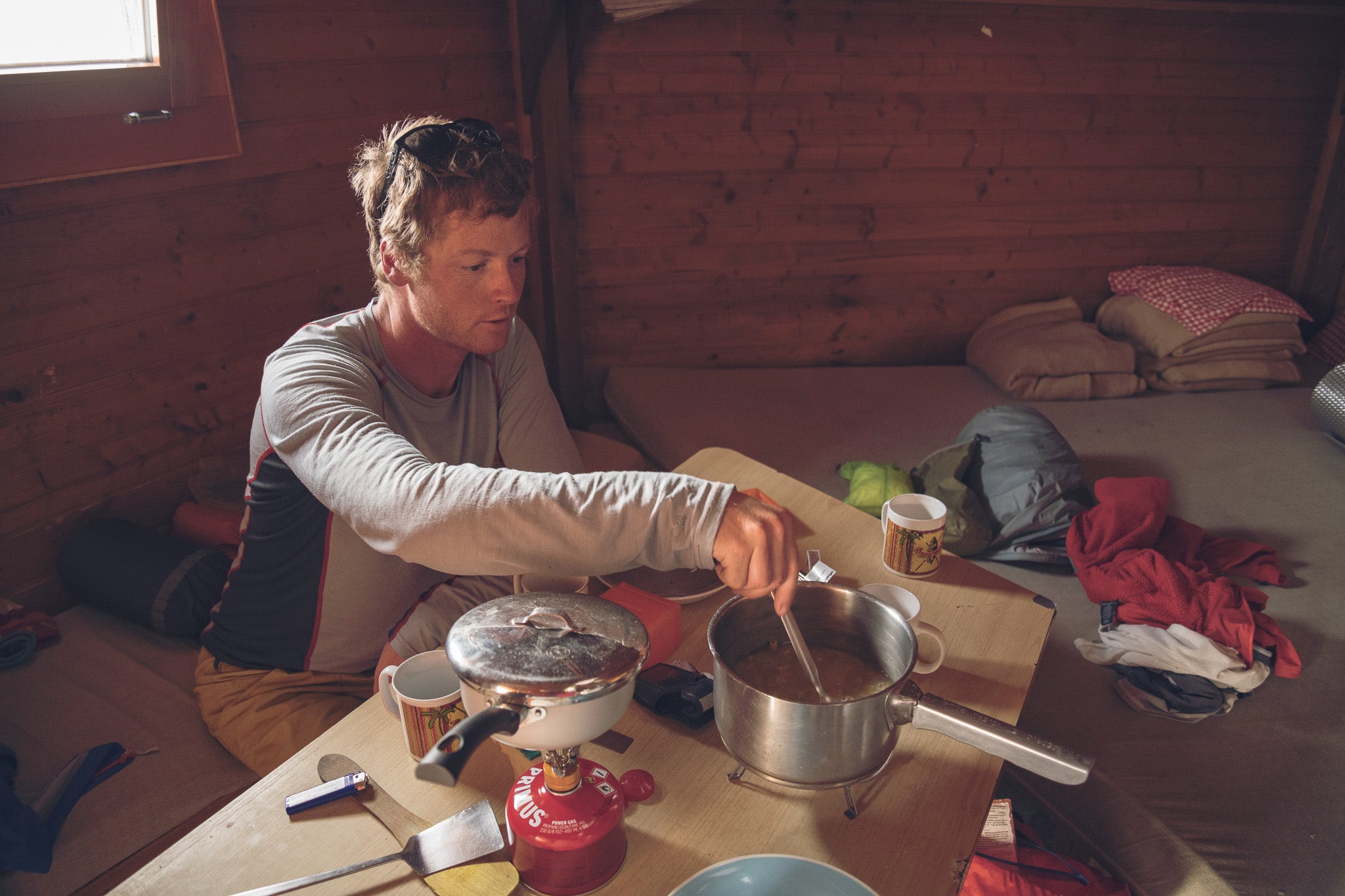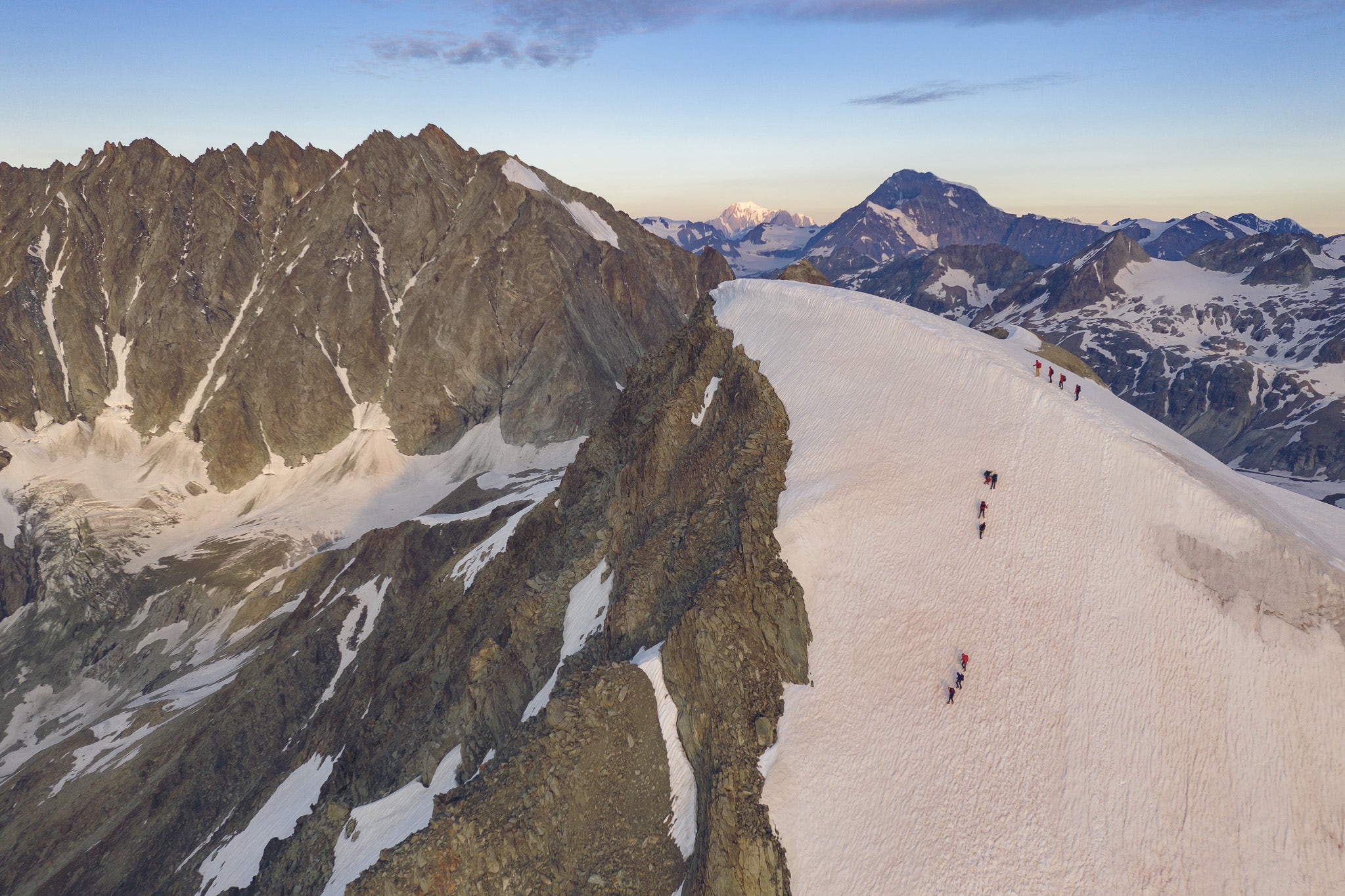 Climbing the summits of Arolla, Switzerland
With preparations complete, the group flew to Switzerland and travelled by train and Postbus, to the renowned mountaineering proving ground, Arolla. After settling into campground life, and some initial training and acclimatisation, they set out to climb several high Alpine summits including the Pigne d'Arolla at just under 3800m altitude. Each ascent involved staying in a mountain hut, undertaking a long approach walks carrying all their gear, and dealing with glacier crossings and some straightforward climbing on rock and on ice.
"I did actually enjoy the physical work since it was challenging and it pushed me harder than what I'm used to. Despite finding it difficult to keep at the same pace as the others, the guides were really helpful in changing the pace or sticking with me/us until we could join them.
The guides were just as daunted with how this group of teenagers would cope with the early alpine starts, but after a few grumbles when the early alarm went off, and yawns over breakfast, the group were ready to go. Watching the sunrise from alpine summits provided a special moment for the group to share together. When they were staying up in the hills they would be out of bed between 2am and 4am, but finished normally by, or near to, midday. They spent most of the time crossing glaciers and climbing moderate difficulty peaks on single ice axe mountaineering terrain, learning new skills along the way."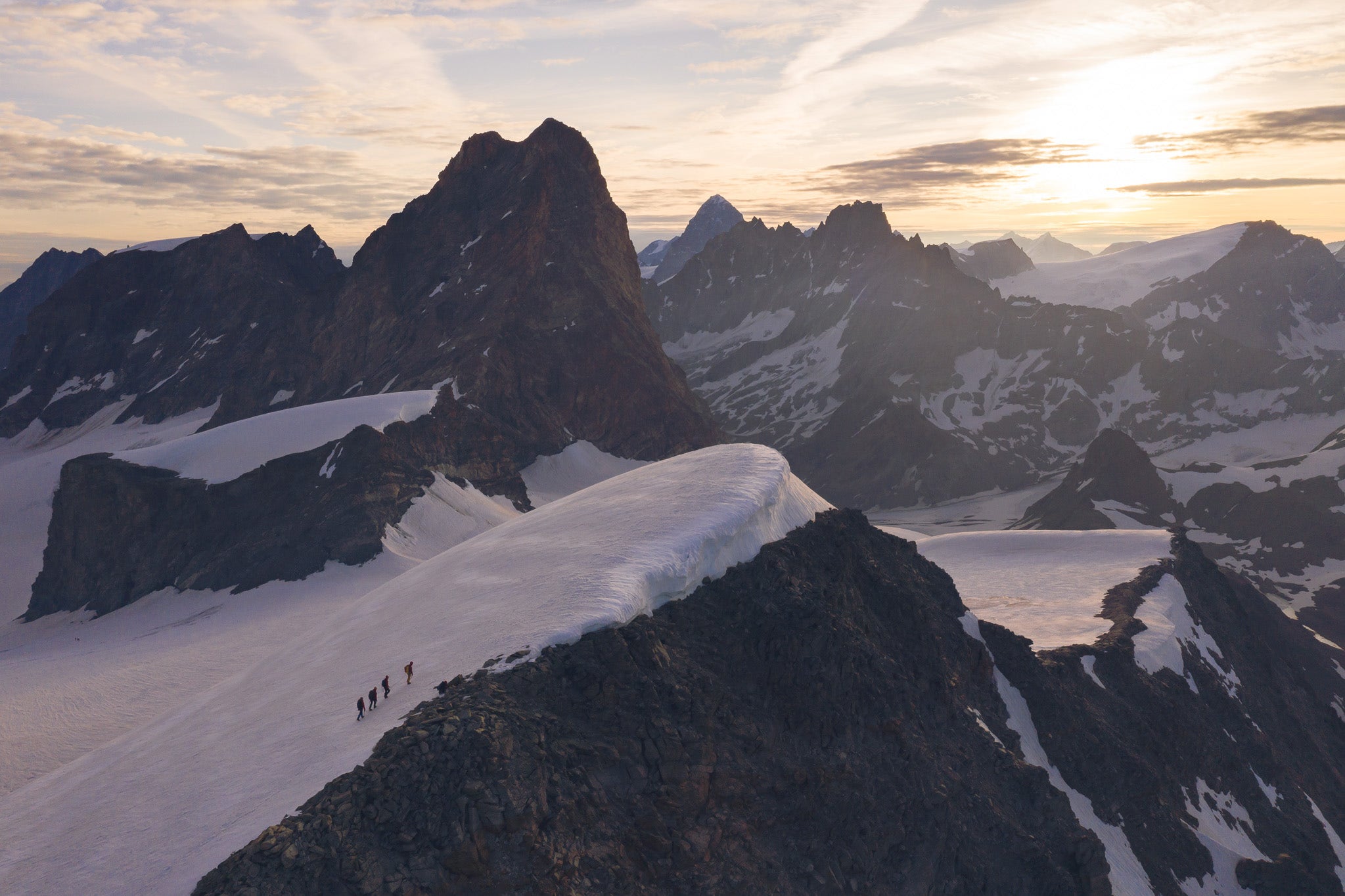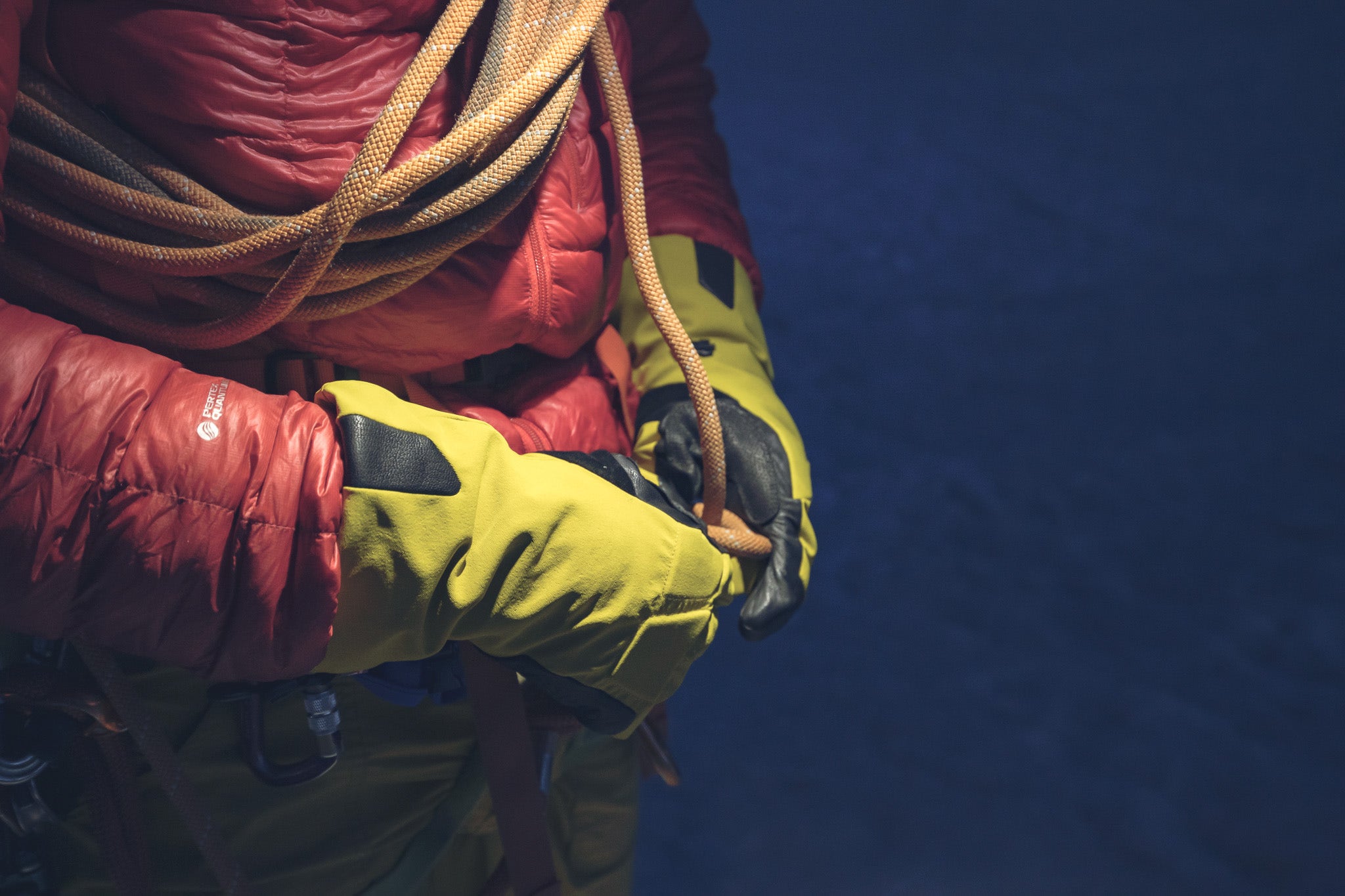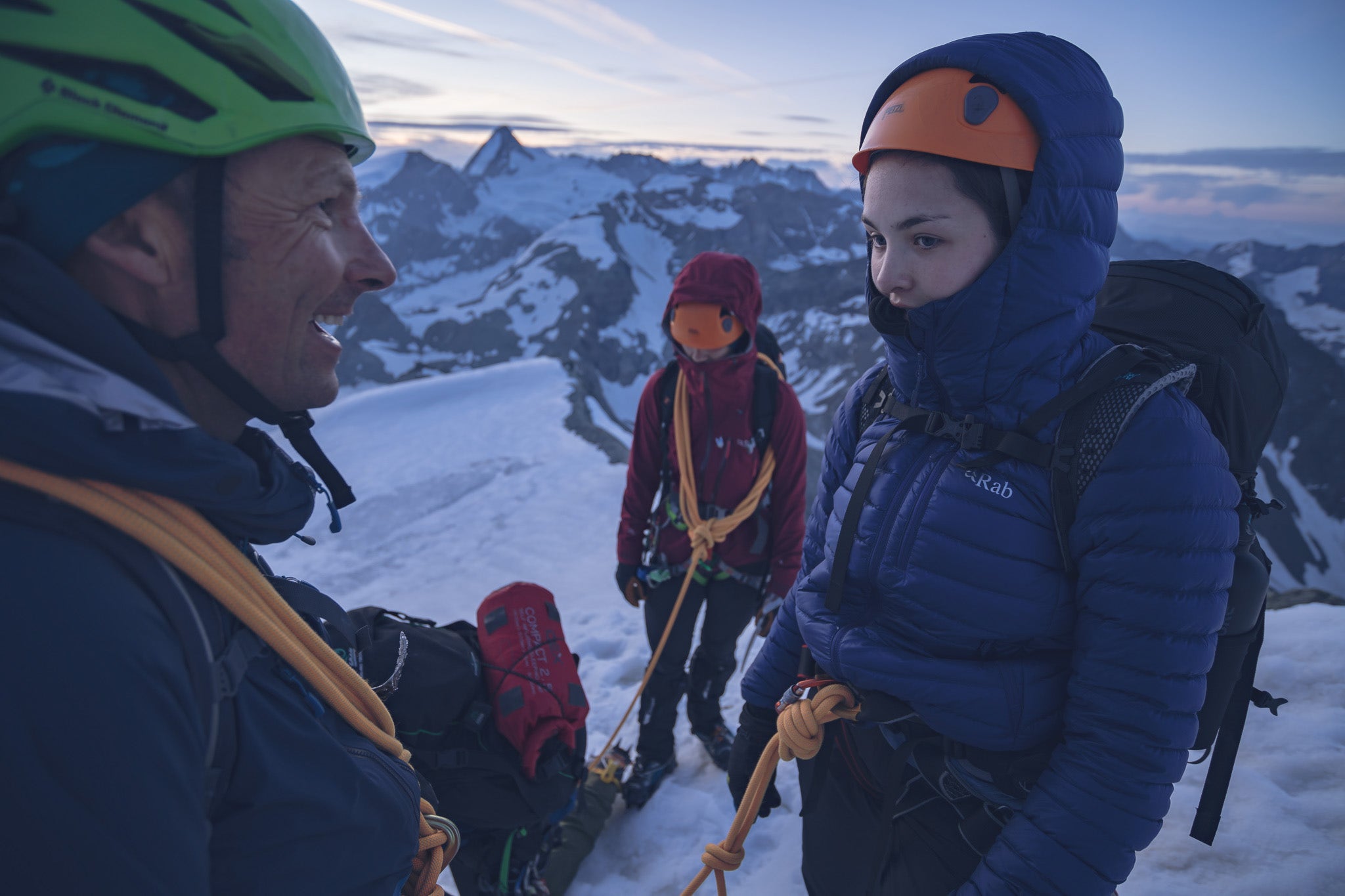 "The most fun part of the training I believe was ice climbing on the vertical wall of the glacier. I found the technique of ice climbing much more satisfying than regular climbing as you have lots of options and therefore can make your own way up the wall." - Louis, 16.
Everyone got on well together and the communal cooking of porridge, curries and pasta proved an excellent bonding experience when they were back in camp. A rota stopped the arguments over the chores.
"I adored where basecamp was situated and the location of Arolla was perfect for any of our needs. I liked the idea of how we had a small group of 8 people all the same age and from roughly the same area. This therefore meant we had many things in common so socialising was made easy and enjoyable to make new friends and share stories and jokes together. Additionally, I surprisingly thoroughly enjoyed time in huts and at basecamp just relaxing after a long day in the mountains where we could play ball or card games in a new environment of the Alps, it felt special to be surrounded by endless mountain ridges while we just relaxed in the valley."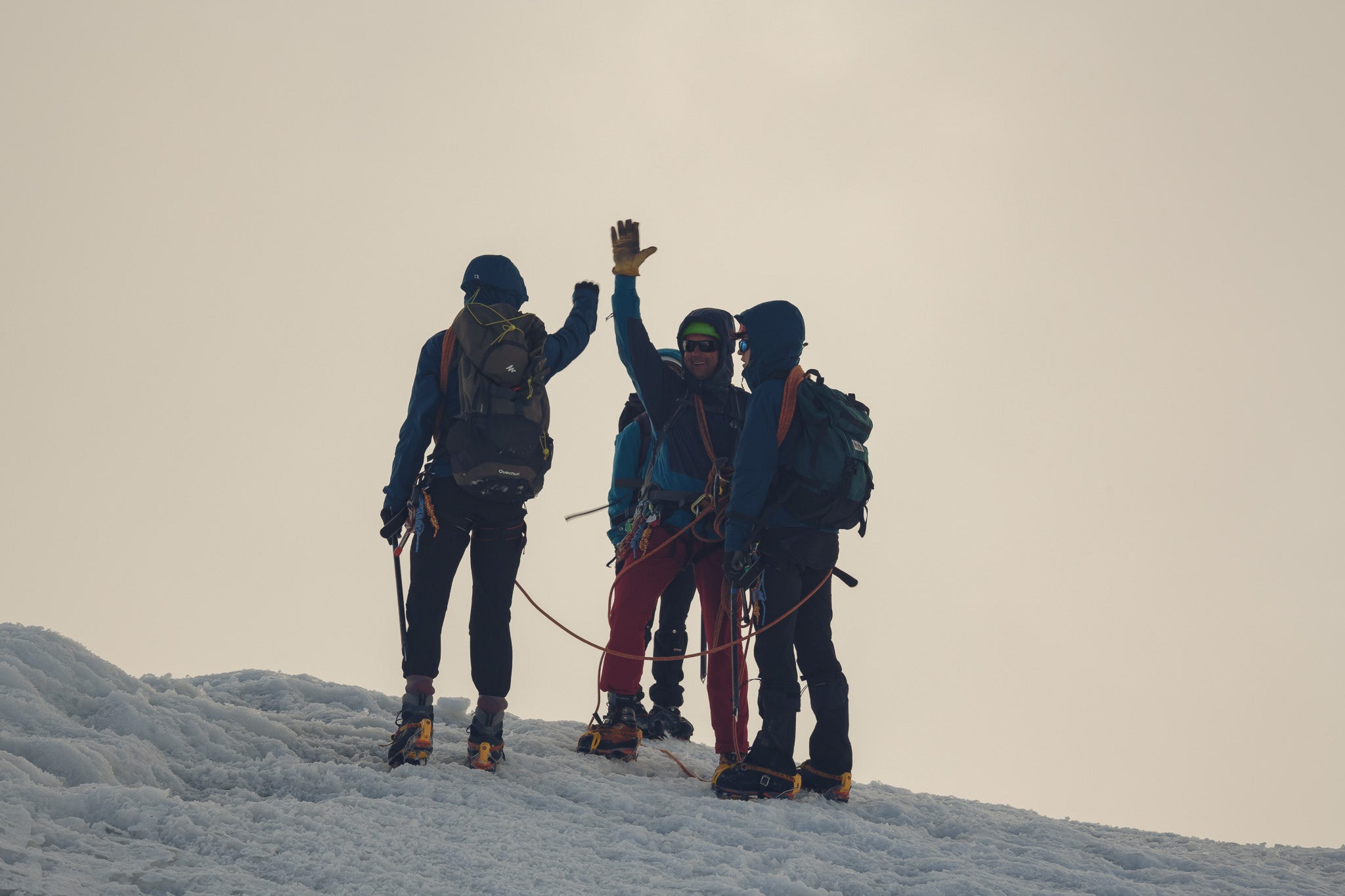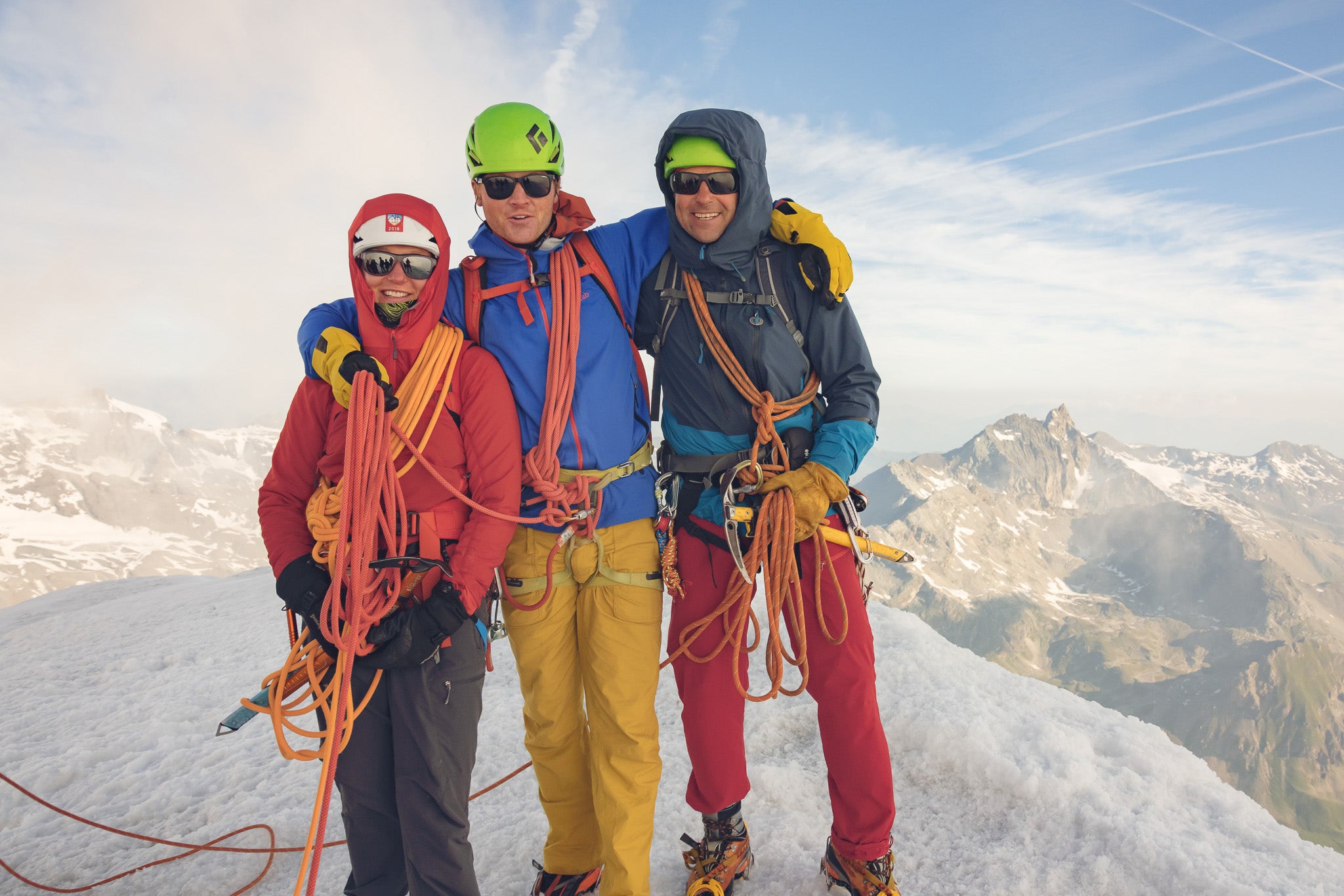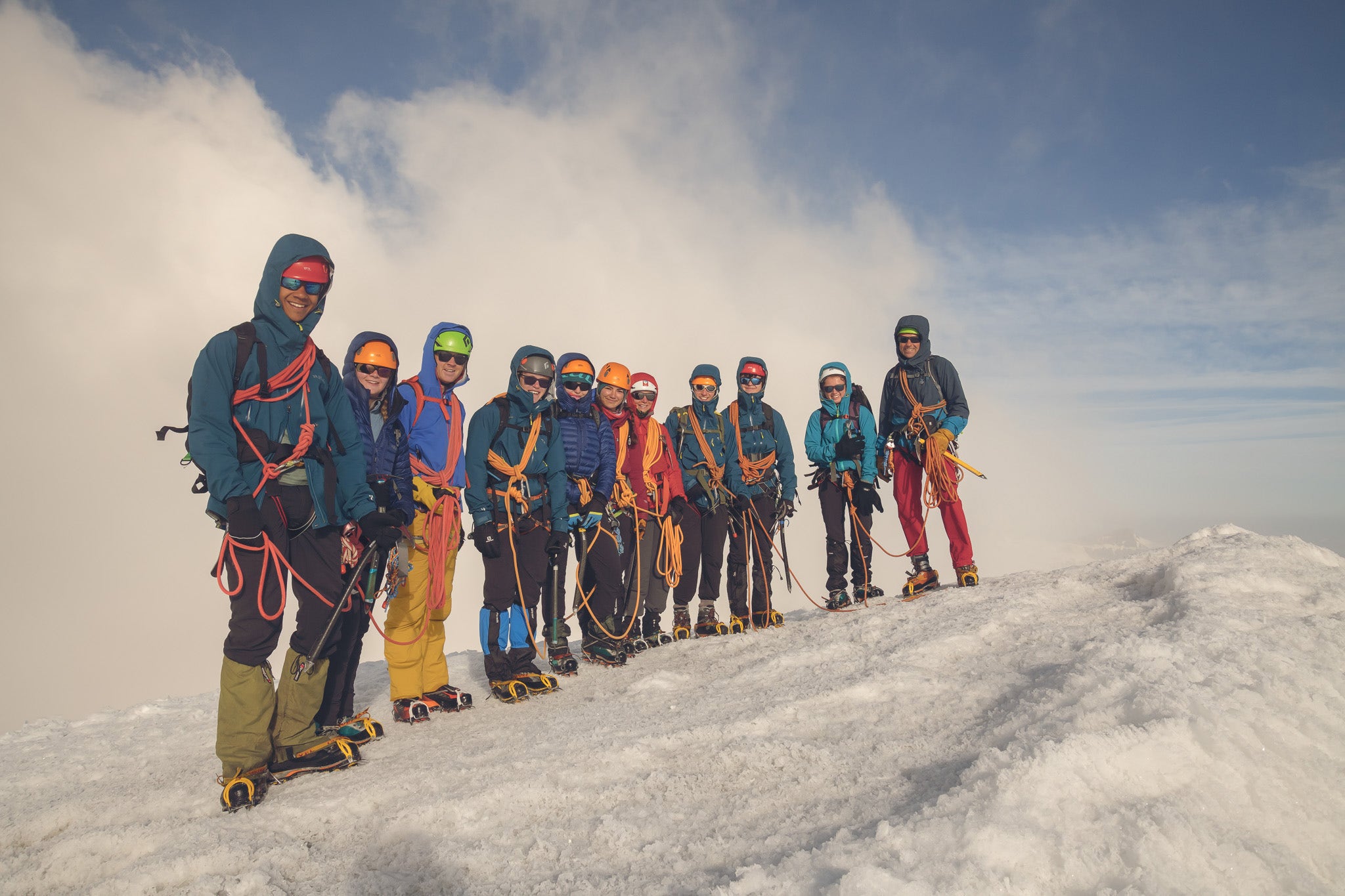 Reflections
We asked the Rab Young Alpinists what the best part of the trip had been…
"There's so much to choose from but I think the sunrise walk was the best part because the views were breath-taking and nothing I'd ever seen before."
"Summiting and sunsets! I am much more confident now and want to take my dad out to the Alps.
"100% yes I'd do it again, it was an amazing trip and opportunity, thank you Rab, Ric, Cal and Tamsin, it gave me adventures and challenges I wasn't ready to do myself and I am so much more confident now!"
"Can I just say thank you so much to Rab for supporting Ric and us, it was an amazing trip and I am planning on getting back out to the Alps!"
"I would definitely go back; it was a life-changing experience that I won't forget."
"I would most certainly go on a trip like this again as I think I may want to pursue a career in the outdoors someday, therefore, I will need all the experience and expertise I can gather before wanting to start a career as a mountain guide or whatever I decide I want to pursue in the future. Even if I don't continue to create a career out of the outdoors then a trip like this is extremely memorable and a once in a lifetime opportunity I would jump at if I was given the chance again."
"We had a motivated and diverse group from all manner of backgrounds. Everybody was enthusiastic and got on very well despite their differences - a testament to the shared enthusiasm of the team and the vetting process they went through."
A few of the team members were keen to pursue a career in the outdoors in the future and hopefully, an experience like this will both inspire and provide a solid foundation from which to progress.
So what's in the future? After the success of this year's Rab Young Alpinist Programme, we are looking to expand the scope of the programme to include young people from a much wider catchment area. We hope that the programme continues to inspire young people to take up alpinism, continuing to break the barriers that maybe there between them and the mountains.
Guides:
Ric Potter, Callum Muskett, Tamsin Gay
Photographer: Ben Tibbetts
Stretch waterproof pants for use in alpine or winter conditions.

Lightweight technical stretch fleece midlayer for mobility and comfort.

A next-to-skin technical long sleeve tee, designed for comfort and freshness.