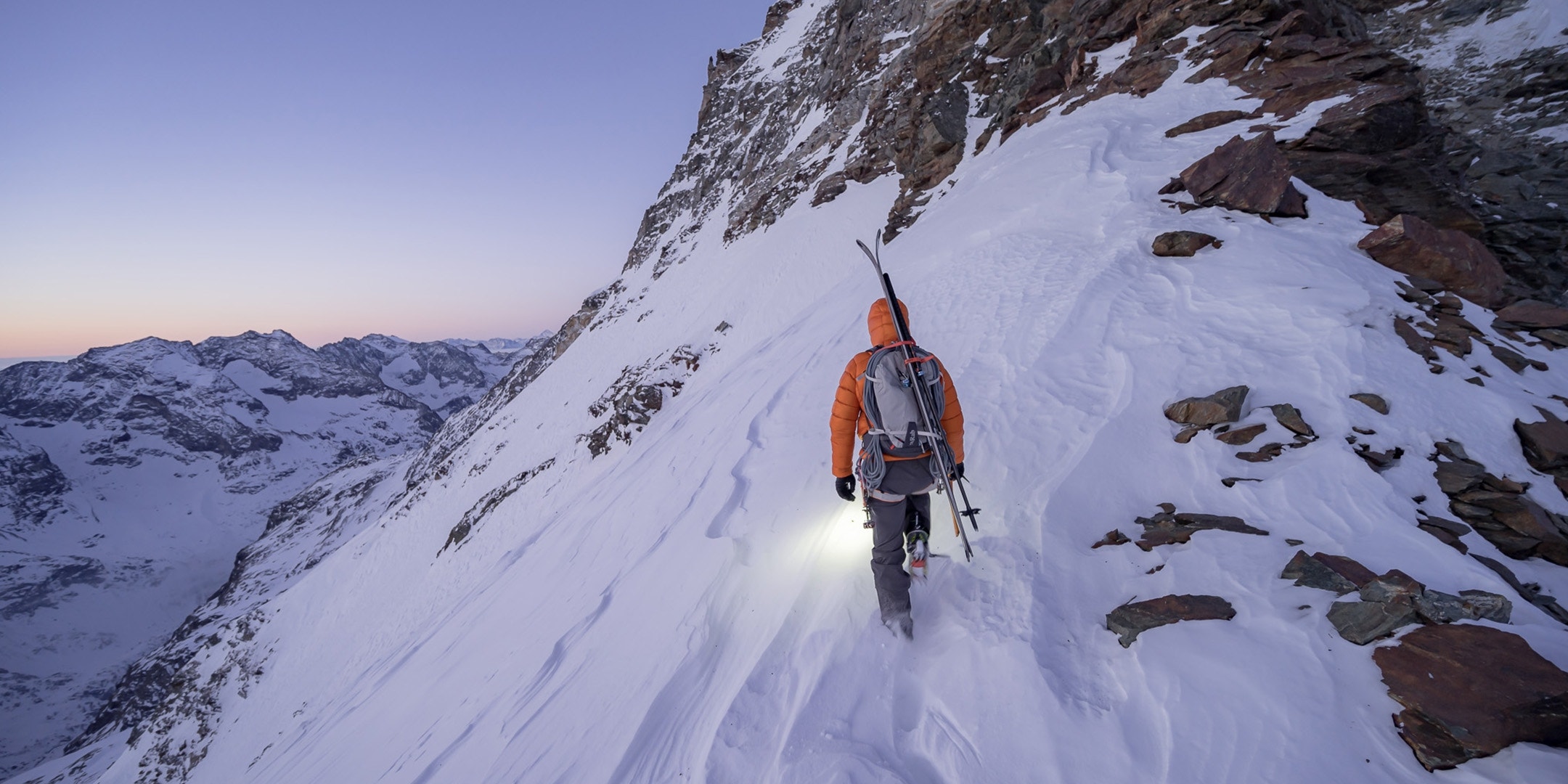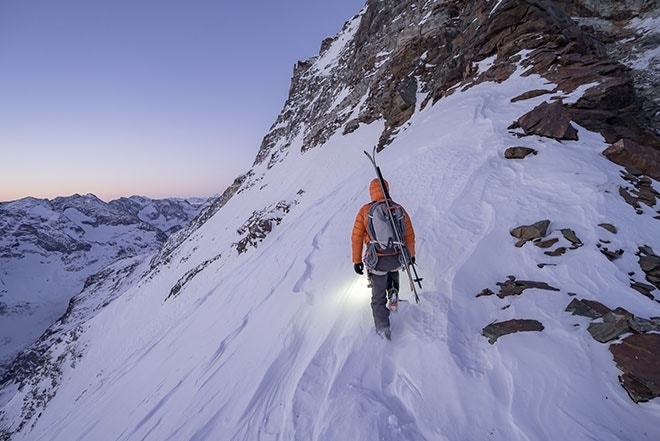 Using a checklist to manage avalanche risk in the backcountry.
Let's face it, checklists make life easier.
We use checklists all the time for mundane, low risk things like to-do lists, groceries, and packing for vacation. The worst that happens if you botch one of these lists is that you forget the broccoli, you have a boring dinner, and you get a big frown from your partner.

In the world of alpine climbing, ski mountaineering and ski touring, the stakes are much higher.
Here, forgetting to check an avalanche advisory or weather forecast can result in severe consequences. You could cause an avalanche, get buried, and be severely injured or killed. Or you might forget a critical piece of avalanche gear that could help you survive an avalanche or rescue your partner.

Over 90% of fatal avalanches are attributed to human factors and decision-making errors.
Using a checklist can help prevent emotional decision-making and human errors and will help you to avoid an avalanche accident. Remember that having rescue gear won't help you survive an avalanche - the key to reducing risk is to avoid being caught in an avalanche!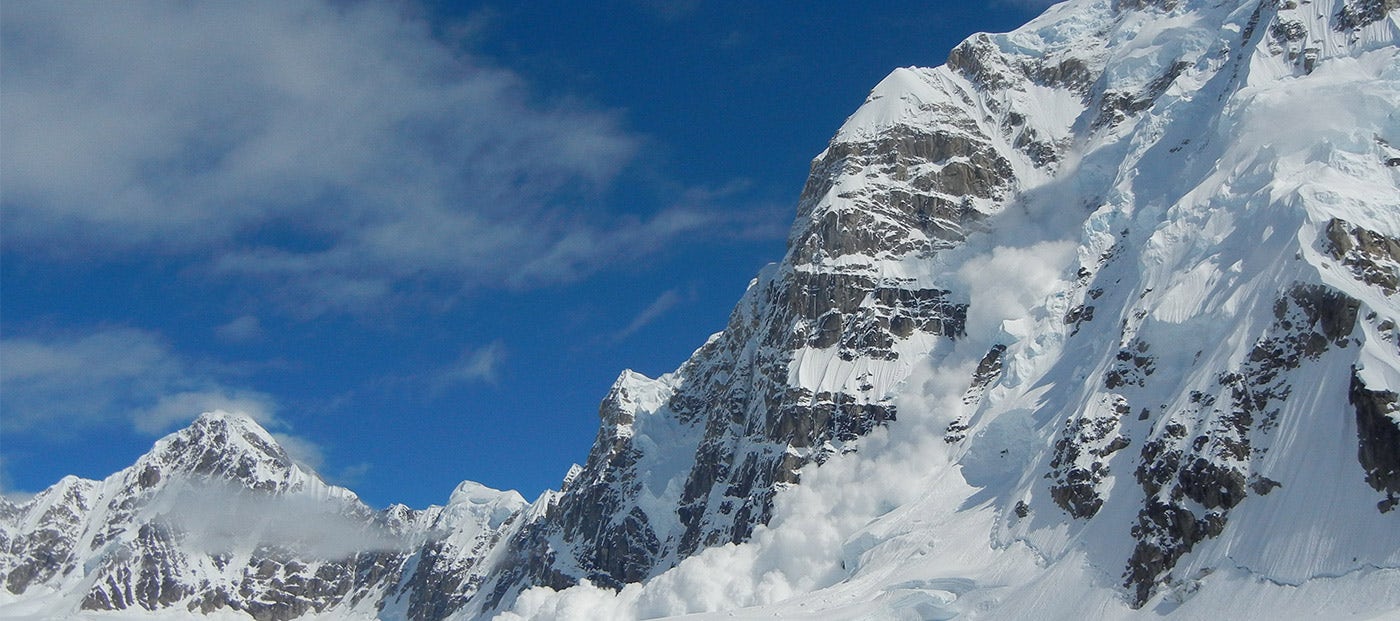 Checklists make complex, high-risk activities like ski touring and mountaineering manageable.
Between your team, the weather, the snowpack and the terrain, there are a lot of hazards to manage. Using a checklist to plan backcountry travel helps prioritize key information to make sure you've picked the right objective for your team and the conditions.

The first step is to find a checklist that works for you.
As master avalanche educator, Bruce Jamieson points out in 6 Tips to Reduce Risk in Avalanche Terrain, "it's important to pick a system that covers all of the bases". There are plenty to choose from including: the AIARE Framework (American Institute for Avalanche Research and Education), Avalanche Canada's Avaluator, Bruce Tremper's Pocket Guide, White Risk and App Safer 6 Checklist.
Terrain choice is the ultimate tool for managing risk in avalanche terrain. Once we've chosen our group, the only thing left to decide is where to go. Evaluating terrain options before getting into the field is a key part of understanding areas to avoid and areas that will be good!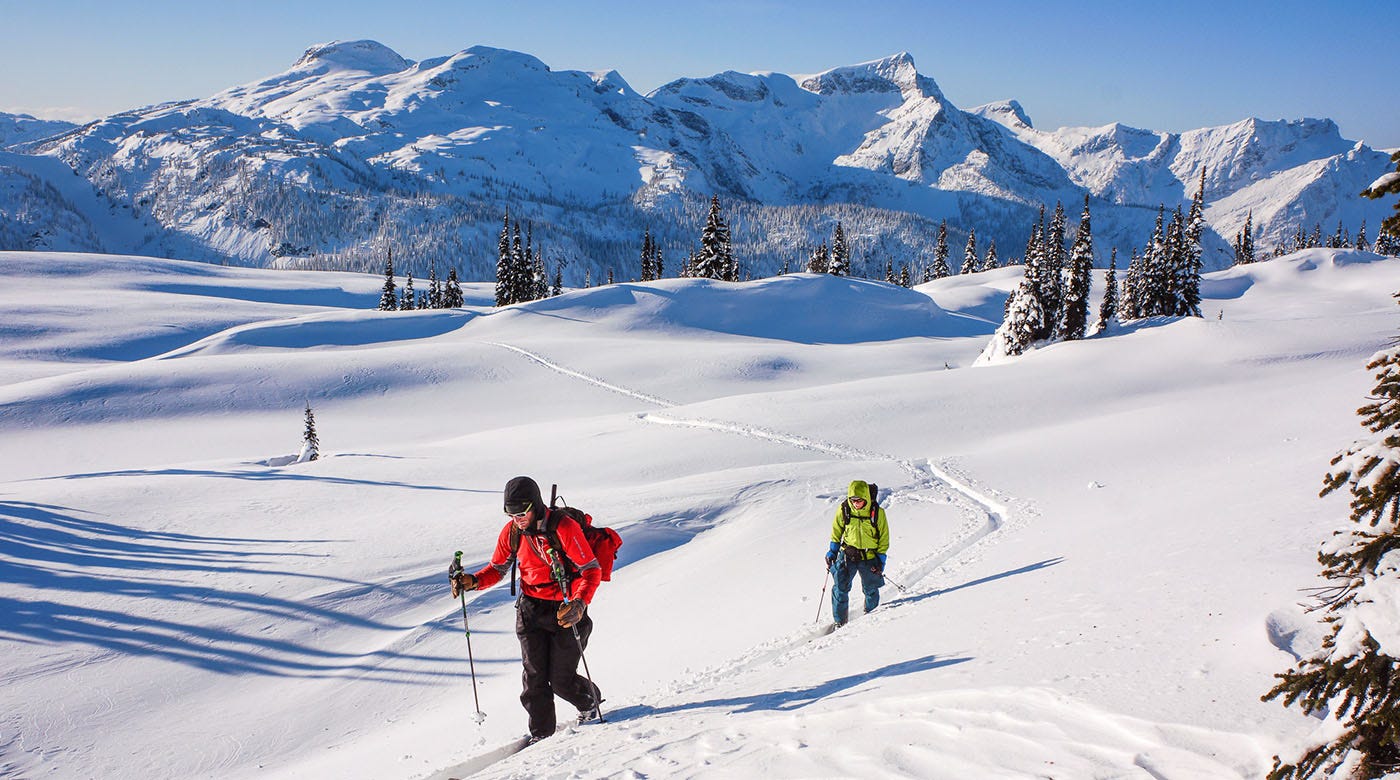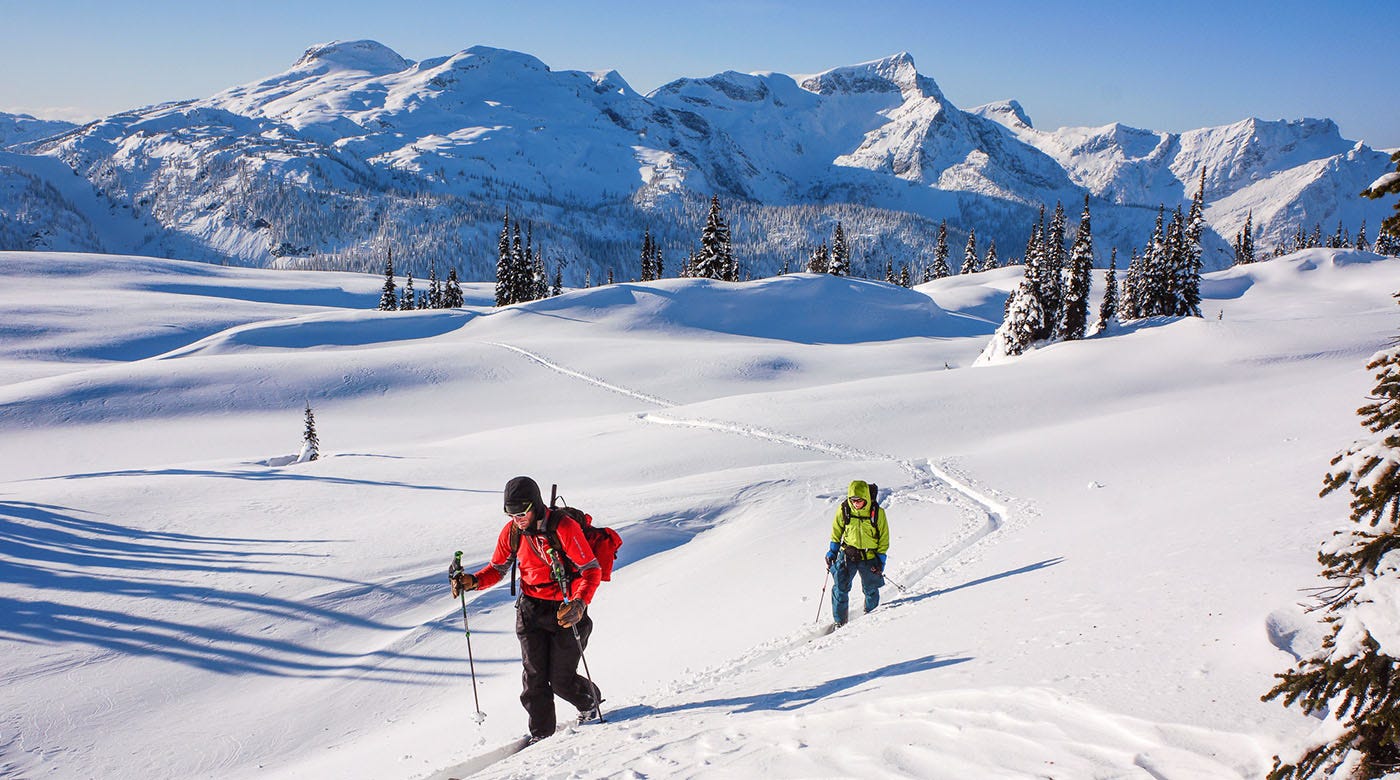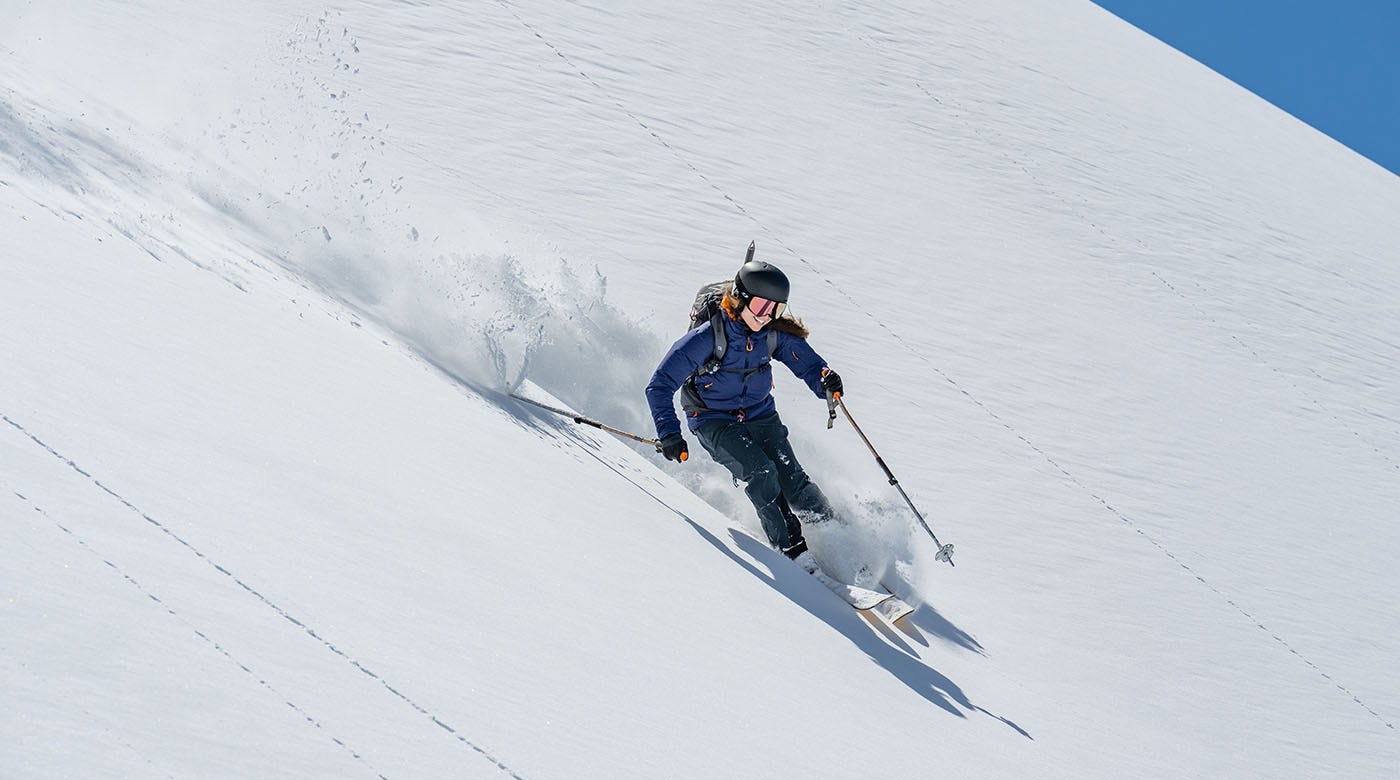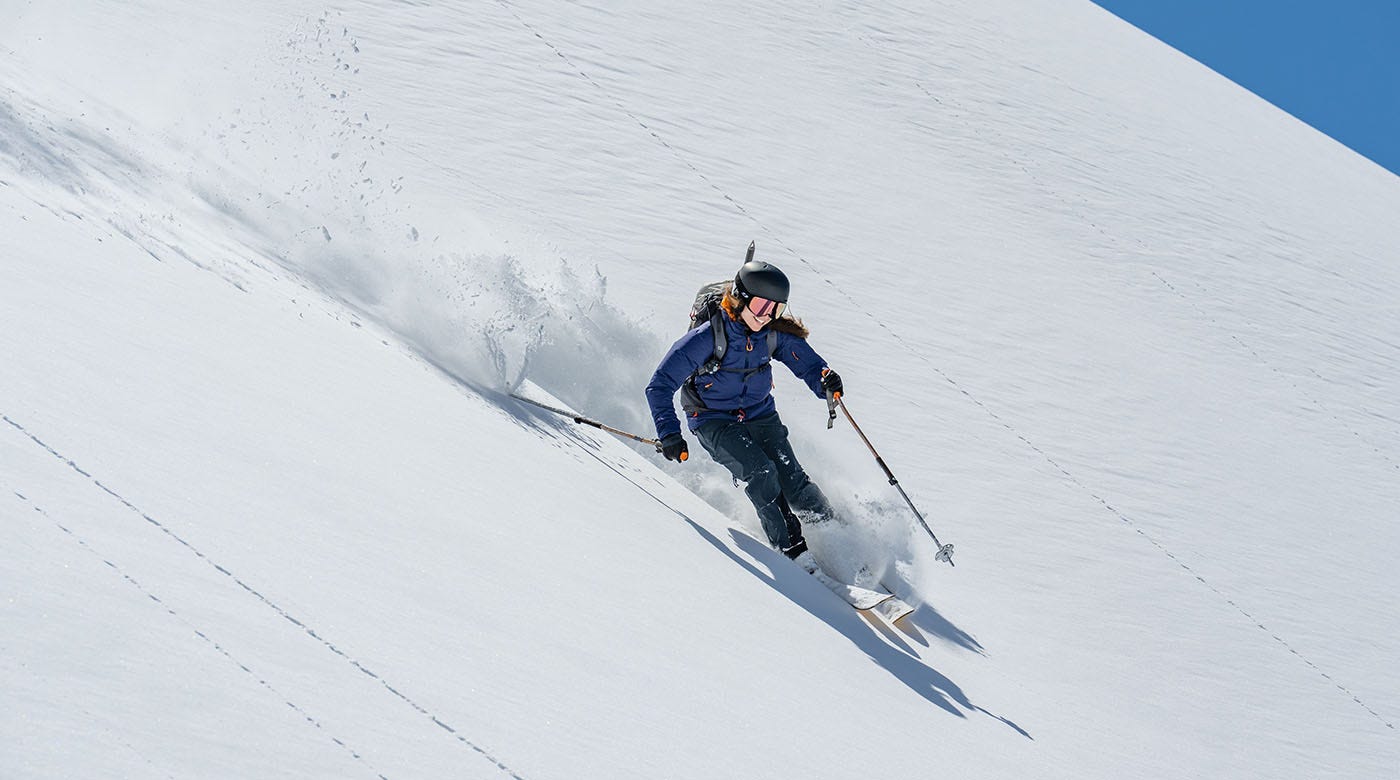 A checklist will help you identify risk factors that could increase your potential to cause an avalanche on your tour and help you find terrain to avoid those hazards.
Some checklists are very comprehensive, while others aim to simplify decision making. Whatever tool you use should cover the following items:

❄️ Check the Avalanche Forecast. This will help you identify types of avalanches that could exist deep within the snowpack and can be hard to detect with simple field observations.
❄️ Check the Weather. Get recent and current weather for the day of your tour. Wind is the "architect of the avalanche" and can increase the avalanche hazard by loading leeward slopes. This can easily be missed without understanding the weather history.
❄️ Check out your group. What are the goals, ski ability, and gear for the team? What human factors are present that could make decision-making more difficult?
❄️ Know your Terrain. Study a map of the area. What are the safe zones? What are the problem areas? Where are the terrain traps? What are our options for ascents and descents? Do you have a whiteout navigation plan?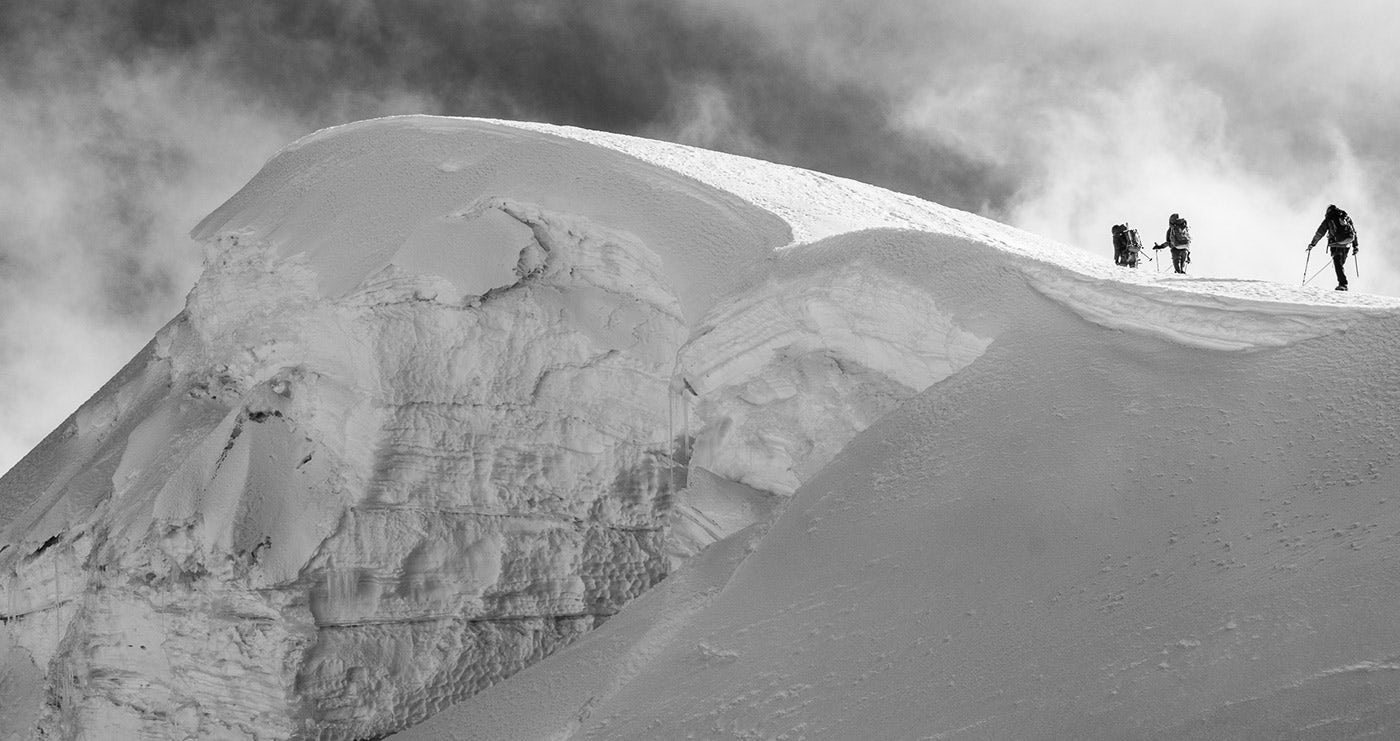 ⛰️ Choose an appropriate zone for the day. Make sure you have at least one option that is unquestionably safe. Other options that are potentially more dangerous should be considered carefully based on the avalanche advisory and snow and weather observations made in the field.
⛰️ Make a run list. This will help you choose from options while you're in the field, making you and your team less prone to choosing a risky option on the fly. Understanding your options before you get into the field will help you decide on the most appropriate run based on what you see in the field.
⛰️ Choose terrain that you will "close" for the trip and not travel in during your ski tour. If you have a strong group and stable conditions, you might not close any terrain before getting into the field. But if there are significant hazards in your snowpack, closing terrain will help you avoid being drawn into avalanche prone terrain by "powder fever." This tragic example from Utah in 2021 drove home how powerful powder fever can be. Once you have decided to close terrain based on your planning, do not open it in the field. Avalanche forecasters investigate the crown of a large, persistent slab avalanche that caught and fully buried 6 skiers in the Utah backcountry in 2021. Two survived the avalanche, but tragically 4 were killed in the accident.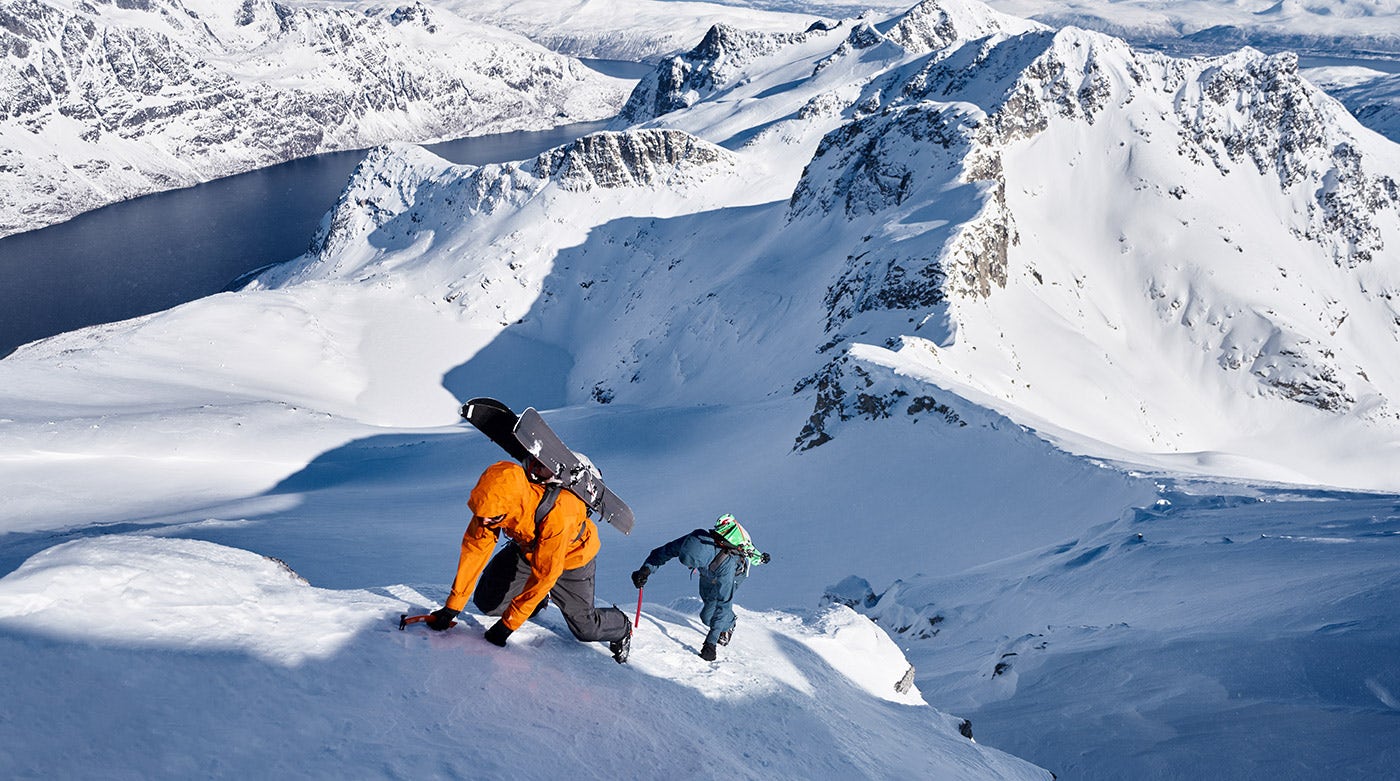 ⛷️ Choose places to make snowpack and weather observations before you get into the field. After identifying the avalanche problems for the day, choose which observations you need to make to understand the hazard, and where the best places are to make them. Snowpack observations should be representative of the terrain you'll be travelling in (same aspect and elevation), but should not be made in avalanche terrain. Snowpack tests will reveal instabilities in low angle terrain, so it's not necessary to be in steep, consequential terrain when making observations. Do not expose yourself to steep slopes or avalanche run outs to gather information!
⛷️ Make an emergency plan. This should include an evacuation route and what to do in the event of an accident. If you are caught and survive an avalanche, will your team know how to respond and get you out of the field? Do you have a rescue sled or other means of extricating an injured person?
⛷️ Communication. Understand the communications capability you have in the field. If you don't have cell/mobile coverage, plan on bringing a two-way satellite communications device like a Zoleo or Garmin InReach Mini.
⛷️ Time Plan. Know how long your trip will take to complete and base your start time appropriately to avoid the heat of the day or incoming weather. There are lots of great tools for estimating the time your ski tour will take. Leave extra time for unexpected delays, accidents, gear failure, travel in deep snow, or whatever else might come up.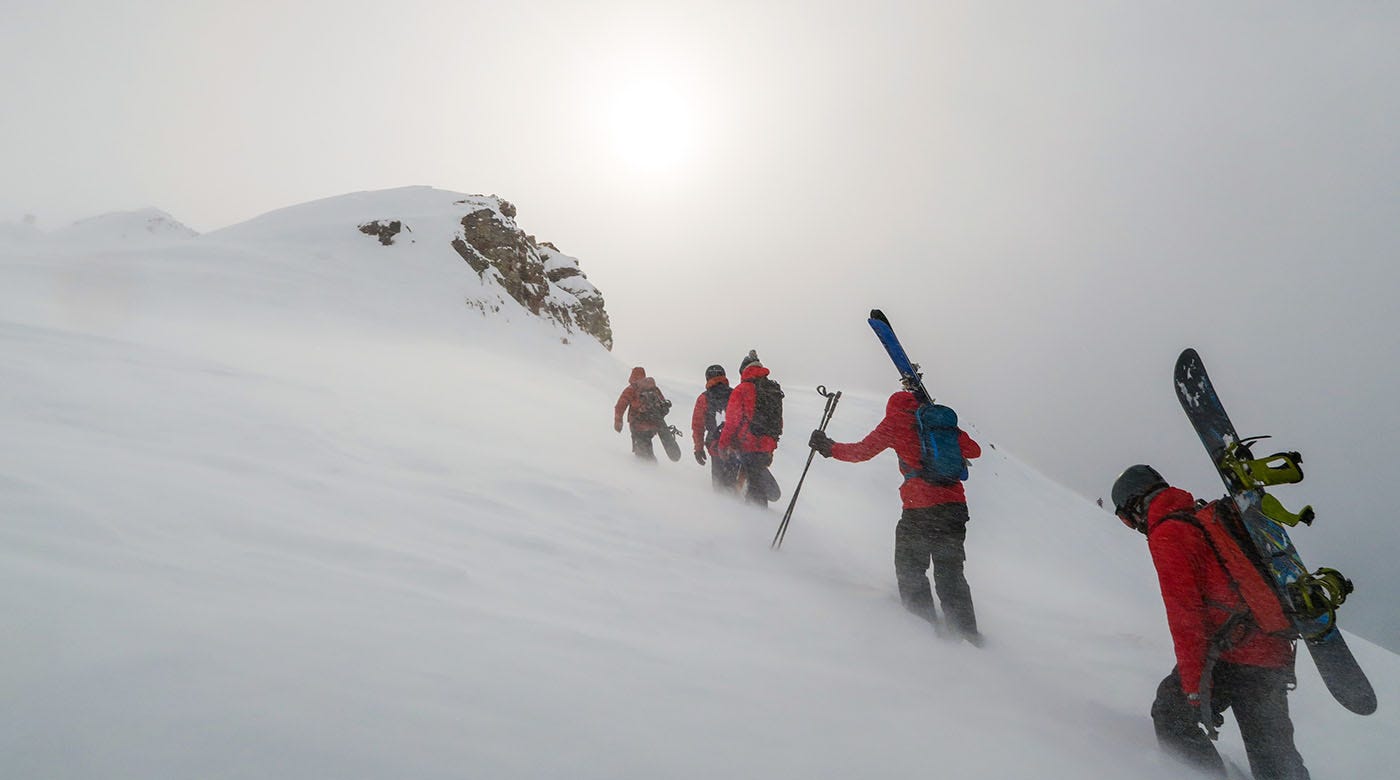 Gear Check. Before you take off, make sure you have the gear for your objective. Plan on bringing:
✔️ Avalanche Gear. Beacon, probe and shovel.
✔️ First aid kit. Medical tape, bandages, and a small headlamp always live in my first aid kit.
✔️ Repair kit. Multi tools, ski straps, zip ties, duct tape, super glue, hose clamps and bailing wire go a long way! Your kit should be specific to your gear and should include spare parts that are prone to breaking. I carry an extra tail clip for my skins and an extra pole basket, which are nice to have if you need them!
✔️ Layers. Clothing appropriate for the weather and area you're travelling in.
✔️ Food and water. Make sure you have enough, an extra bar always lives in my pack.
✔️ Sun protection. Sunglasses, goggles, sunscreen, lip balm, a baseball hat and even a buff for glacier travel.
✔️ Communication devices. Cell phones, satellite phones, or satellite texting devices: carry what you need to be able to call for outside help in an emergency.
✔️ Technical gear. Will you need crampons and ice axes or other gear to safely complete your objective?
There is a lot to keep track of and that's why it's important to have a checklist.
Once you've built your checklist and practiced with it, executing ski tours will become much easier. If you frequent the same areas often, a lot of this information won't change. Once it's on your list, you just need to update current weather, avalanche hazards and team dynamics. Even if you didn't have a near miss or accident, debriefing the day is very important for internalizing experience in the mountains. We aim to avoid making catastrophic mistakes by learning lessons from smaller ones.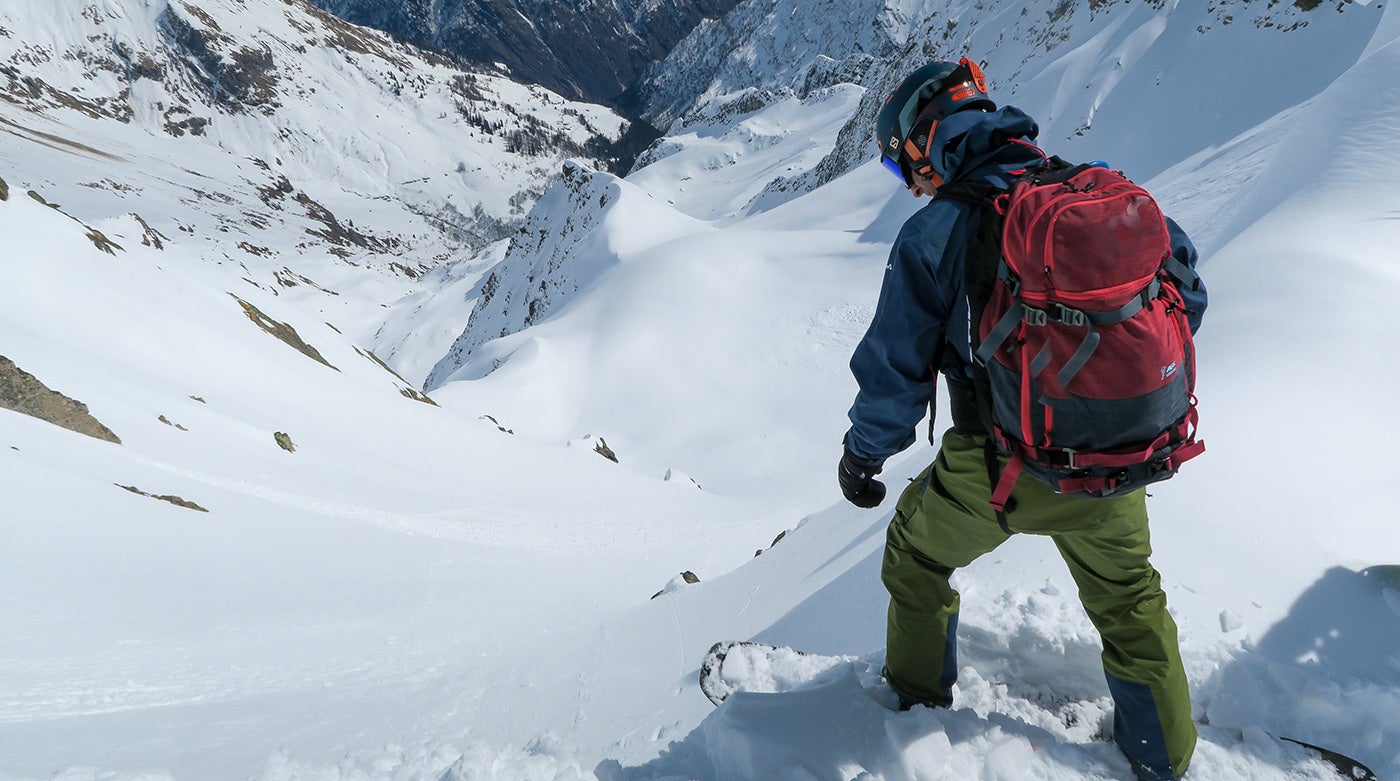 End your tour with a debrief.
This can be formal, with notebooks out, or informal, with beer in hand at the local watering hole, but make time to review the decisions of the day with a critical eye. Did the day end well because of good decision making or luck? Check that the team had a good plan, gathered appropriate information and made sound decisions based on that information. We all make mistakes, and the debrief is the opportunity to learn from them and improve decision making for future tours.

Here are some topics that are helpful to include in your debrief:
✔️ Summary of the day's conditions. Just list what you noticed about the snow, weather and team.
✔️ What were the biggest hazards of the day? Even if you felt like the day was low risk, it's useful to identify the biggest hazards and see how your team perceives the risk.
✔️ Where and how did we collect information relating to those hazards? Did we perform the right tests in the right places? Did we have the right discussions?
✔️ Did we make appropriate decisions based on the information we gathered? Sometimes we gather information only to ignore it when it's time to make a decision. Make sure you're employing pertinent information!
✔️ What would we do differently if we were to do it again? We may have had a great day, but was there room for improvement?
✔️ How can we apply what we learned today to tomorrow's plan?

The more you practice using a checklist to make decisions in high risk activities, the easier it will be to use them.
You'll notice that a checklist will take a load off of your brain and free up some of the bandwidth you have available for making observations and sound decisions in the field. Try it out and see for yourself!