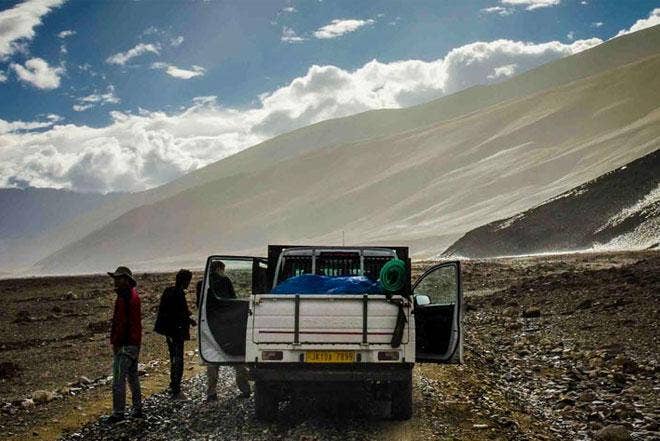 At the end of August, Rab athlete Nasim Eshqi and Cristina Pogacean headed to the Zanskar region of Jammu and Kashmir in India to attempt to climb H17, a virgin peak situated at the confluence between the Haptal Tokpo and Chhogo Tokpo rivers.
---
Cristina describes what inspired H17: 'I saw this peak last year during our expedition in Zanskar when my husband Cosmin and I climbed the "Super-Couloir Route" on South Summit of T16. I remarked how beautiful this solid rock pyramid was and just knew it would be one of my next projects. After I saw the Grit&Rock call for projects, I thought it would be a brilliant objective for an all-female expedition, so I reached out to Nasim Eshqi, a friend and an excellent rock climber from Iran.'
Having been awarded Grit &Rock's First Ascent Award, the pair headed out to India with high hopes. 'I hope we will be successful because we are cool girls!' Nasim jokes, 'Being more serious - we have no stress climbing, are confident, and work as a unit. For both of us having fun while climbing is the most important thing - of course, we are trying to push our limits, but we also want to enjoy climbing.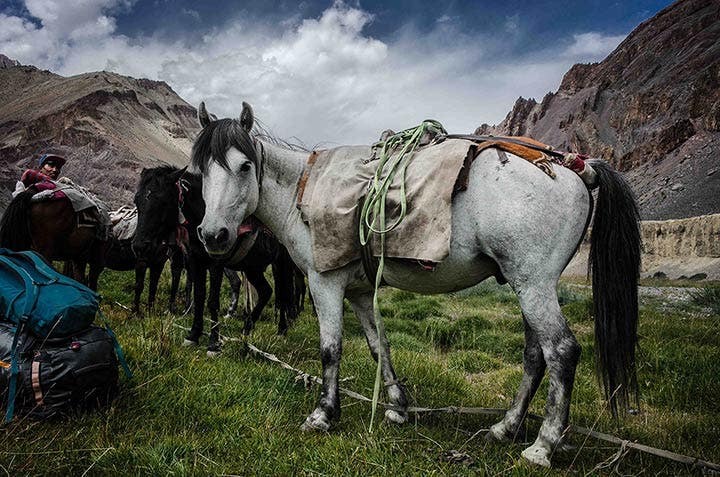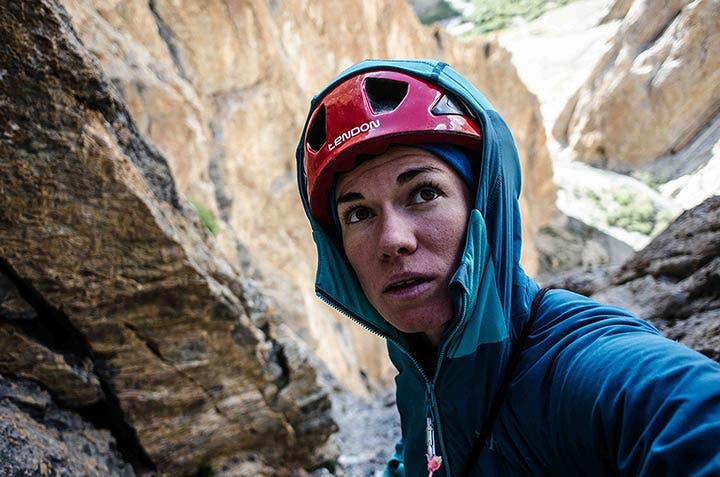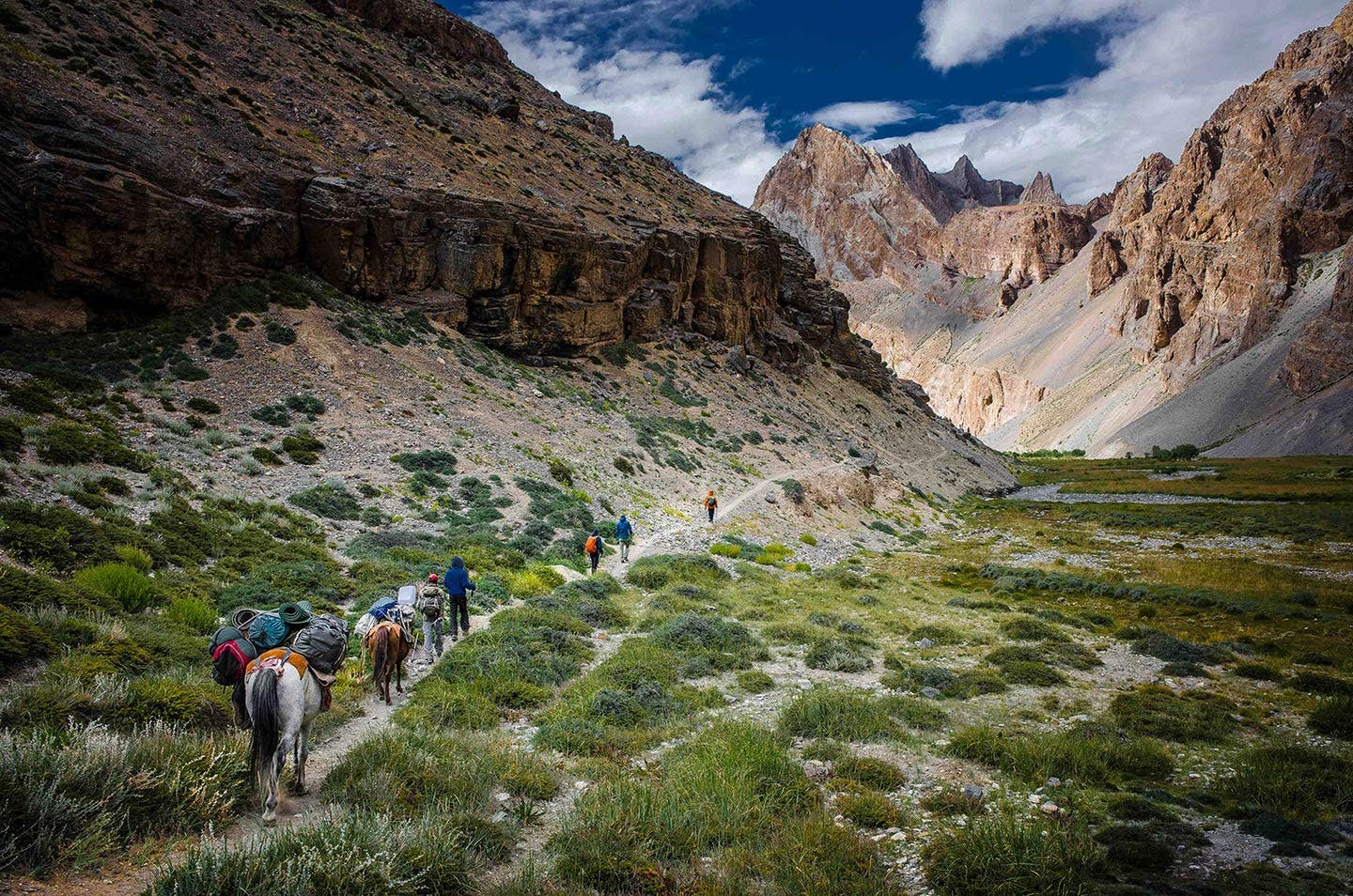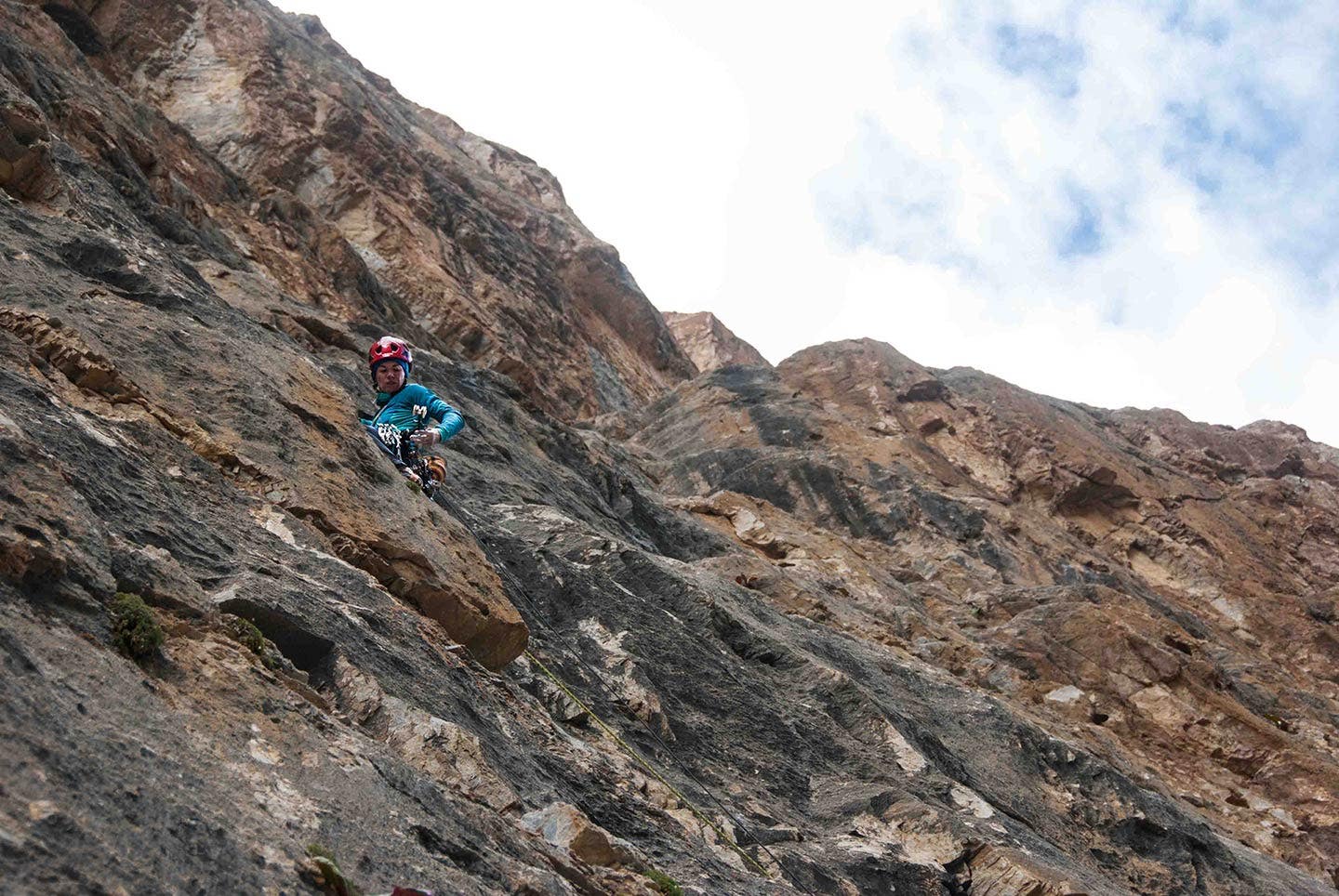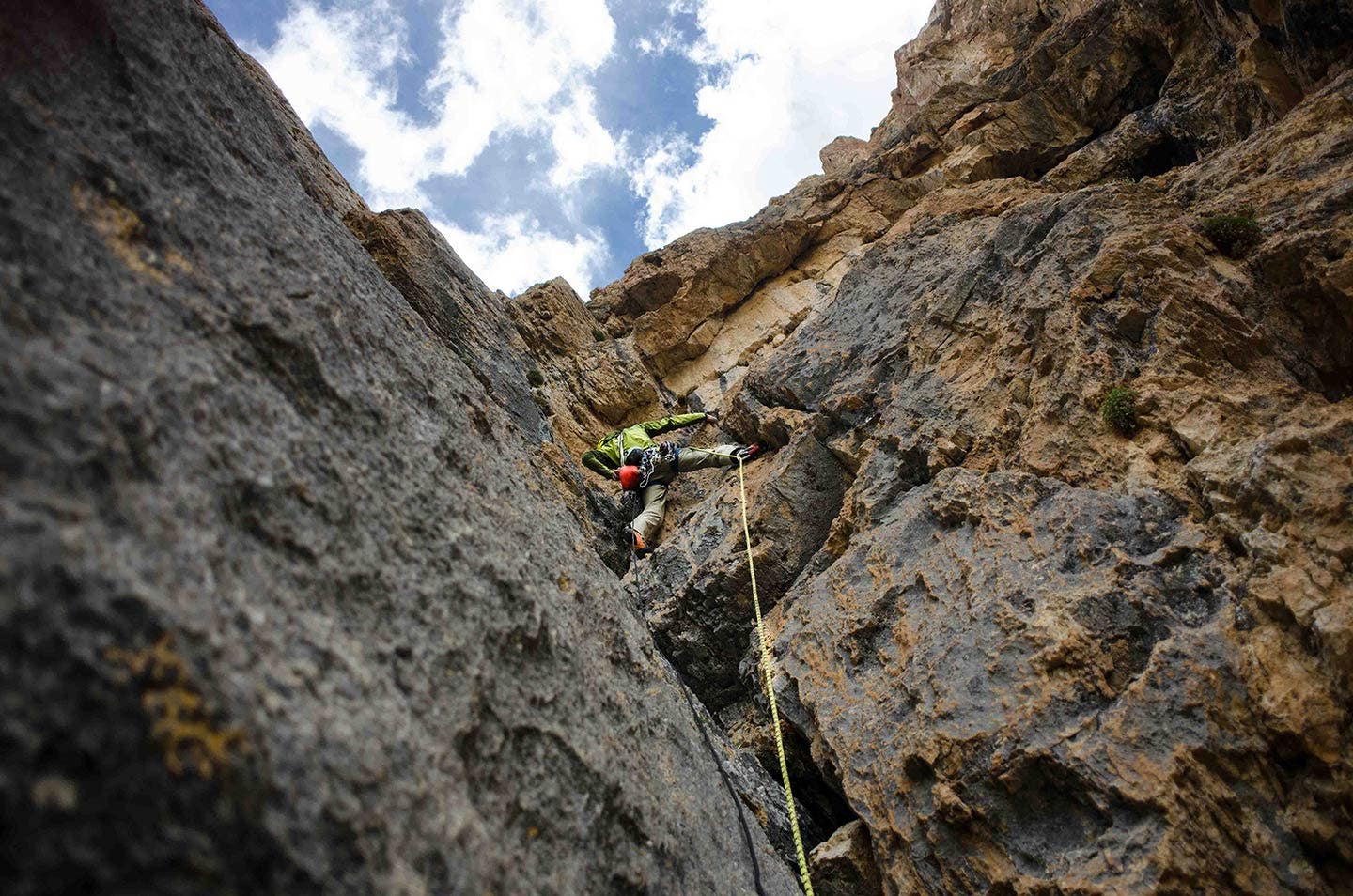 Unfortunately, shortly after arriving in India and right after arriving in Padum, the last town before heading to base camp, Nasim fell ill with a gastro infection and had to be hospitalised. It quickly became clear that H17 was out of the question.
However, not wanting to miss an opportunity Cristiana met with her husband Cosmin and journeyed to Karnak Gorge - an amazing limestone gorge carved by a river at over 4,000m elevation. 'The rock and the ambience reminded us of the Taghia Gorge in the Morrocan Atlas, but 'just' over 2,000m higher - it's a hidden limestone paradise in a granite country.'
On the morning of the 4th September, Cristina and Cosmin started the first pitch, deciding to lead the route in short blocks. 'The first two pitches were up a beautiful and compact face. Throughout the whole route, we had tough choices to make between the best climbing...(and there was lots of it) protected only by bolts (of which we carried none), or more protectable options on mostly friable and loose rock. We went for the best compromise.'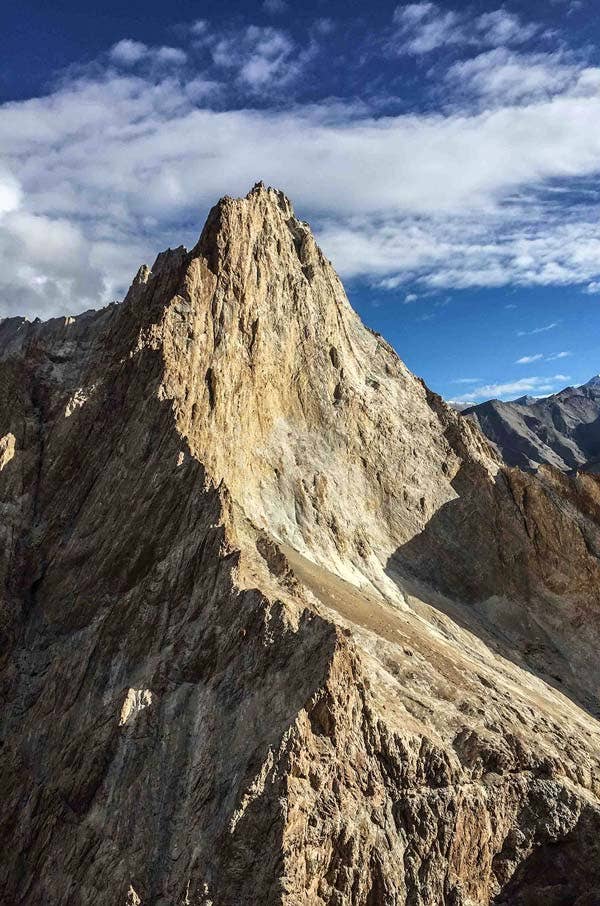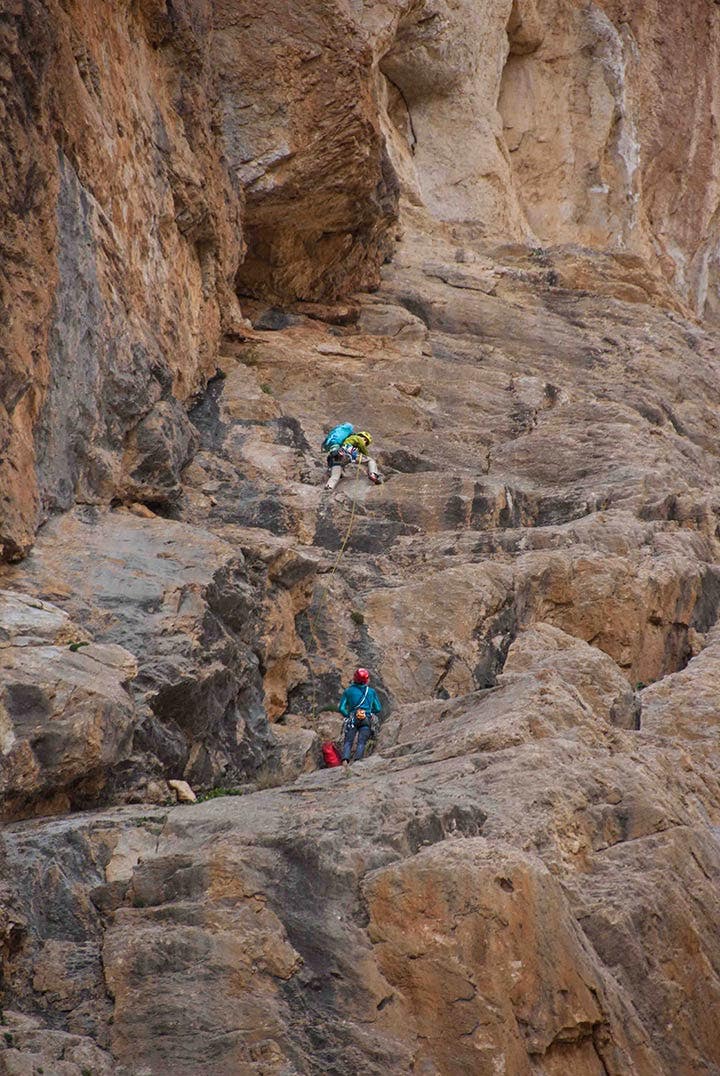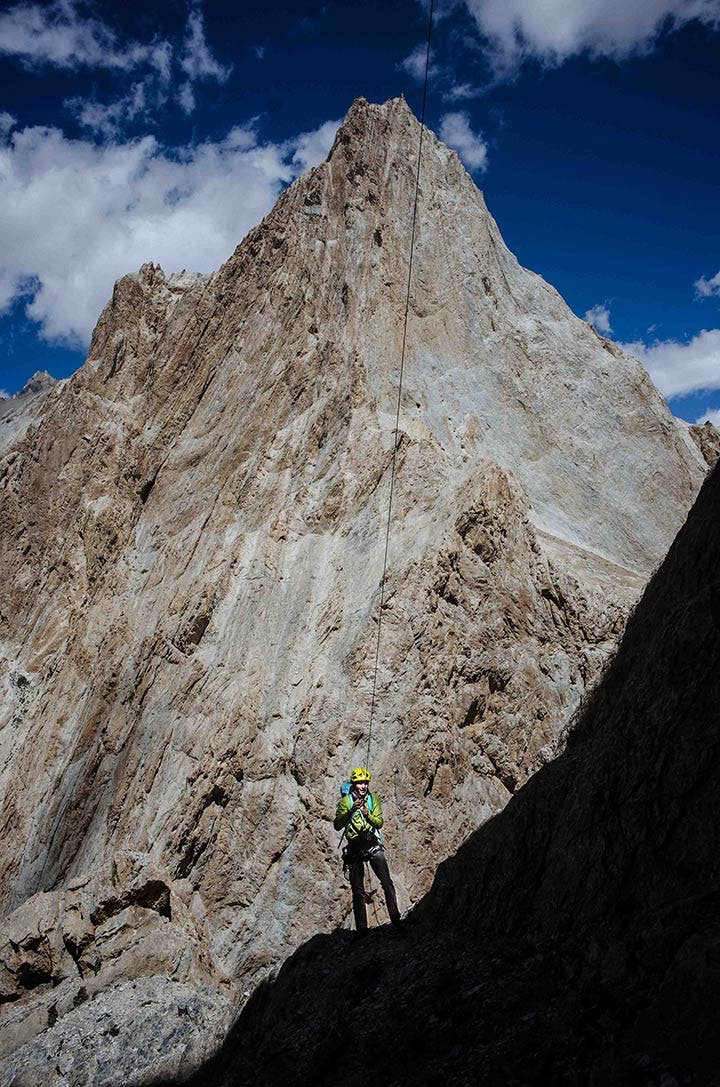 By the tenth pitch, Cristina was leading in the dark, so the pair decided to call it a night and abseiled to a nearby a ledge. ''A few good minutes hammering the rubble there produced enough room to sit in our sleeping bags and, if you were overly ambitious, pretend we could even curl down a little bit.'
The next morning Cristina and Cosmin set off with good weather and renewed enthusiasm. They climbed to yesterday's high point before starting to build anchors and descend. Ten abseils, one of which resulted in a cut rope and some scrambling later they were back to the river-bed. 'Lunch was sweet at our little tent; good karma had granted us two days of good weather. Just perfect timing for some 'Monkey Business'!'
'Monkey Business', 14 pitches, 6a+ (approx. 4,200 m alt to approx. 4,700 m alt) - Hanuman Wall, Karnak Valley, Ladakh, India.
Many thanks to Cristina and Nasim for their write up. If you've been inspired by their story then please follow Nasim on Facebook, visit Cristina's website here or follow her on Facebook.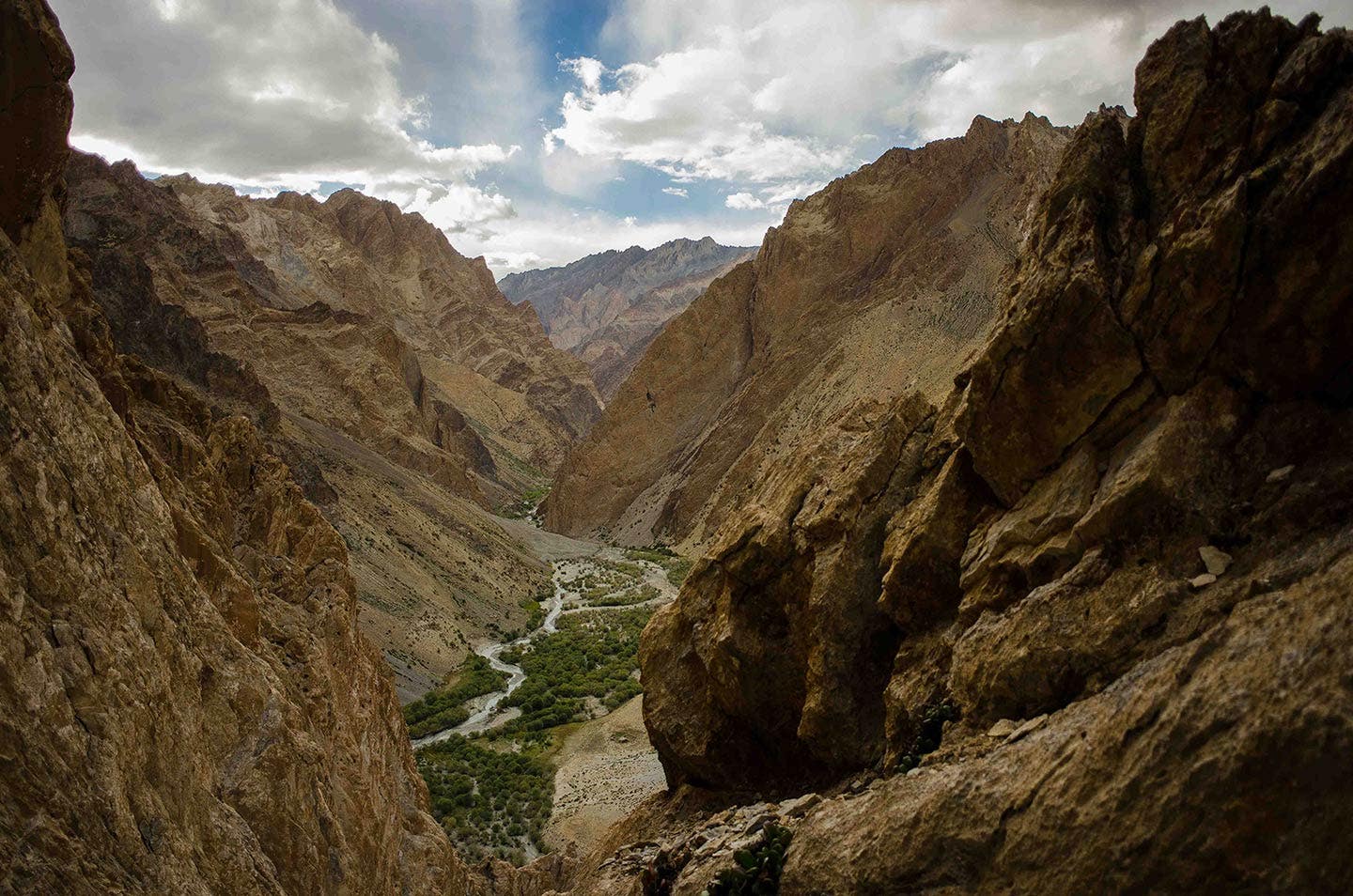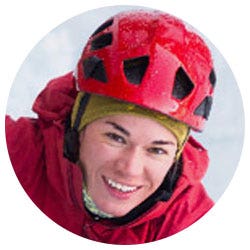 Words & photographs by |Cristina Pogacean
A former track & field athlete, Cristina now juggles her time between her professional career as a civil engineer and being a fully certified Romanian Mountain Guide and climber.