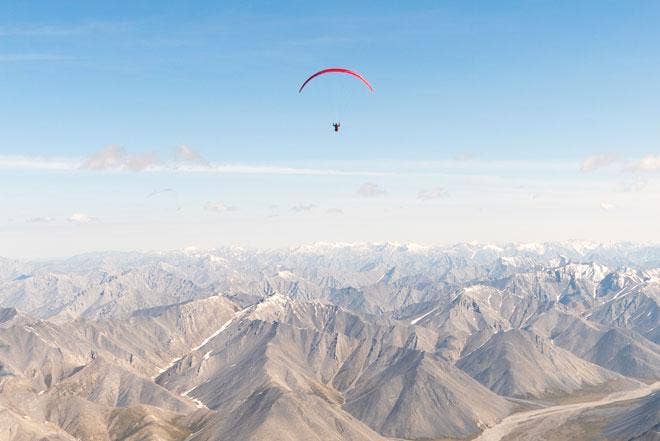 ---
"I think other than my family, I love mountains more than just about anything….. For me, being in the mountains allows me to look at the world and see beauty in a way that's so much bigger than me. The vulnerability I feel in the mountains is good for the soul. It puts me in my place and that's an important thing to feel."
Two adventurous friends, Jeff Shapiro and Cody Tuttle, have a desire to experience one of the last, raw, and truly preserved wilderness areas on the North American continent. Through the attempt to hike and fly paragliders across the Arctic National Wildlife Refuge in the eastern Brooks Range of Alaska, north of the Arctic Circle, they gain a necessary and visceral connection with the importance of fiercely protecting its nature. During the adventure, their perspectives on friendship, risk and the importance of the word wilderness evolve, making for memories of a lifetime; lifetimes which prove to not only to be finite, but worth sharing if the result is to maintain this special landscape, as it is, for generations to come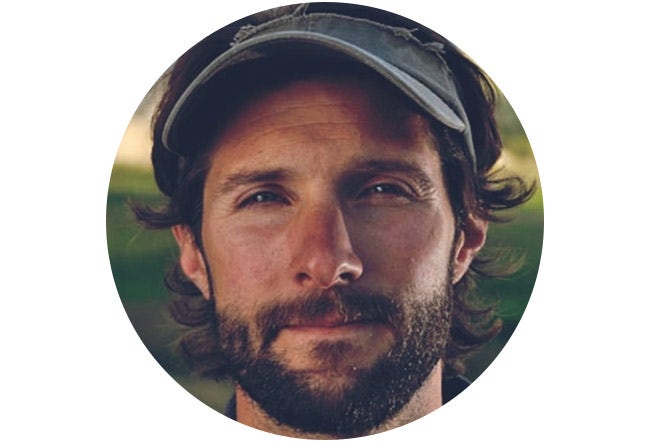 Jeff Shapiro
Jeff found climbing at a young age while being fascinated with the feelings of fear and doubt. From his early teens to now, almost 30 years later, that search has led to some of his most influential "life highlights" and his love and utmost respect for the mountains. Jeff doesn't specialize in any particular style or medium but instead, views each facet of climbing whether sport cragging, long wall routes, frozen waterfalls or mixed nightmares as "training for the big mountains.
Last summer Bronwyn Hodgins, Jacob Cook, Thor Stewart and Zack Goldberg-Poch set out on a six week multi-sport expedition to Baffin Island in northern Canada. The team were extremely successful, putting up big first ascents on some of the world's most iconic wilderness big walls. Starting in the remote fly-in community of Pangnirtung, the four friends travelled by packraft up the ocean fjord and then continued by foot into the mountains. After climbing Mount Asgard (three times!) they got back in the rafts and paddled the raging, glacier-fed Weasel river to descend the valley. On their way downriver the team made an important stop, as a party of four they climbed the south ridge of Mount Thor, for Thor to stand on top of his namesake mountain! During their 40 day human-powered adventure, through shared experience and hardship, the team formed friendships more meaningful than any summit. The film provides a window into what it felt like to be out there in a small team moving through a giant, remote landscape and the personal, human experiences of big wall expedition climbing.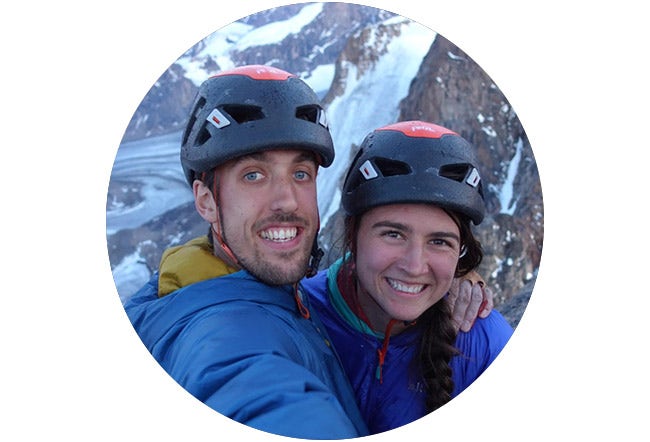 Jacob Cook
Originally from London, Jacob likes getting away from the every day and uses climbing to find 'wild things and real experiences'. Whether it's bold grit routes, big walls or solo aid missions, you can be sure that Jacob is having fun doing it.
Bronwyn Hodgins
Bronwyn is a professional rock climber and guide, based out of Squamish, Canada. Originally from rural Ontario, she grew up canoeing, hiking and skiing with her family. She started climbing at university and immediately fell in love with the sport. She has since climbed 13c sport and 13a trad, as well as many adventurous routes in Europe, Africa and North America.